Concession design
_ Reebok
Creating a sleek experience
Within London's most esteemed department store, Reebok makes an impressive entrance with a sleek, refined concessional space.
Creative design
Spatial Design
Development
Project Management
Implementation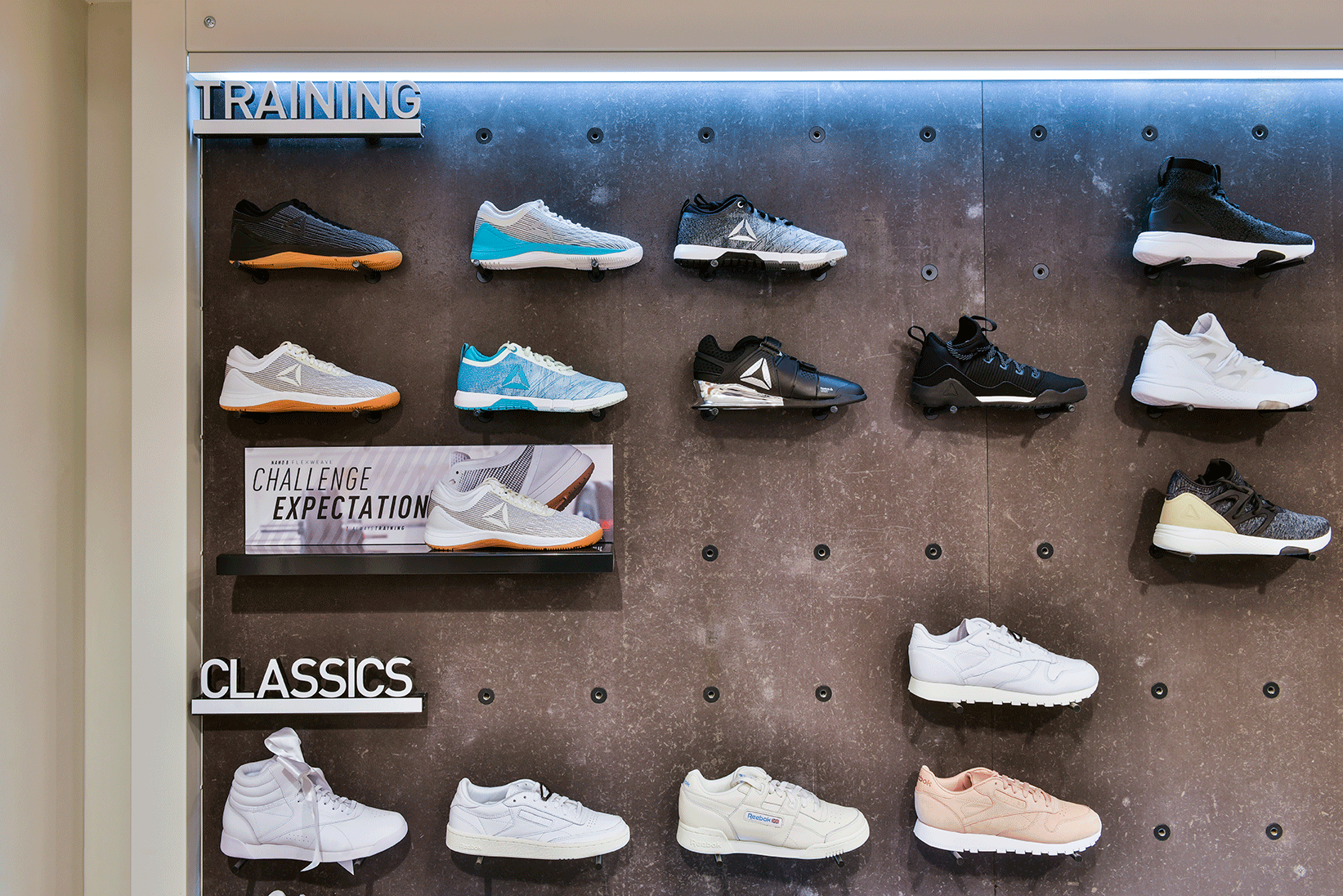 _Idea_
As the nostalgic brand make their comeback across the globe, Reebok has stormed the UK market with their newly developed Drydock concept, most recently introduced to Harrods department store. Looking to convey their expertise as a fitness and lifestyle brand, the concept for the shop-in-shop focused on amplifying Reebok with bold, emphatic retail design.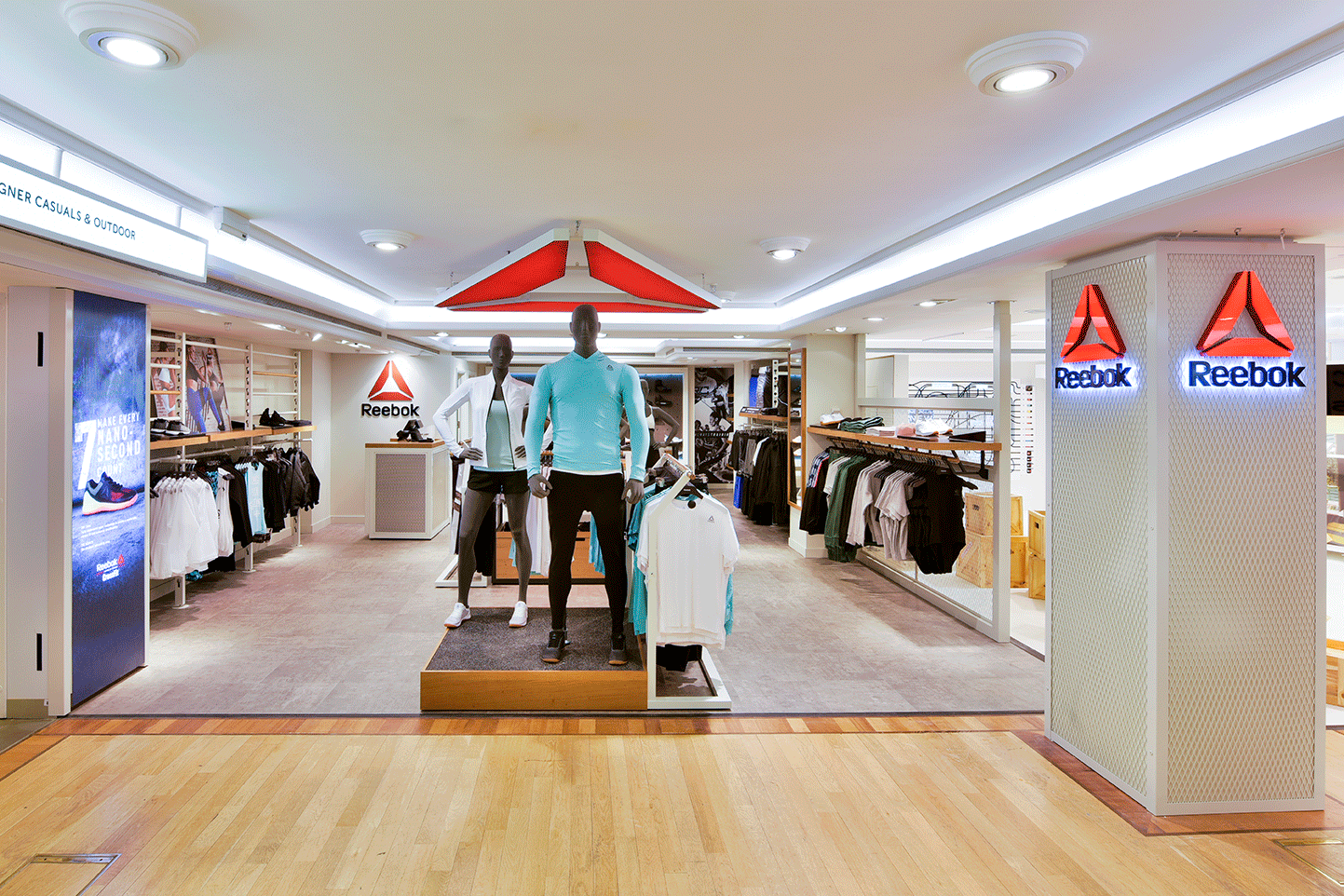 Amplifying the Reebok brand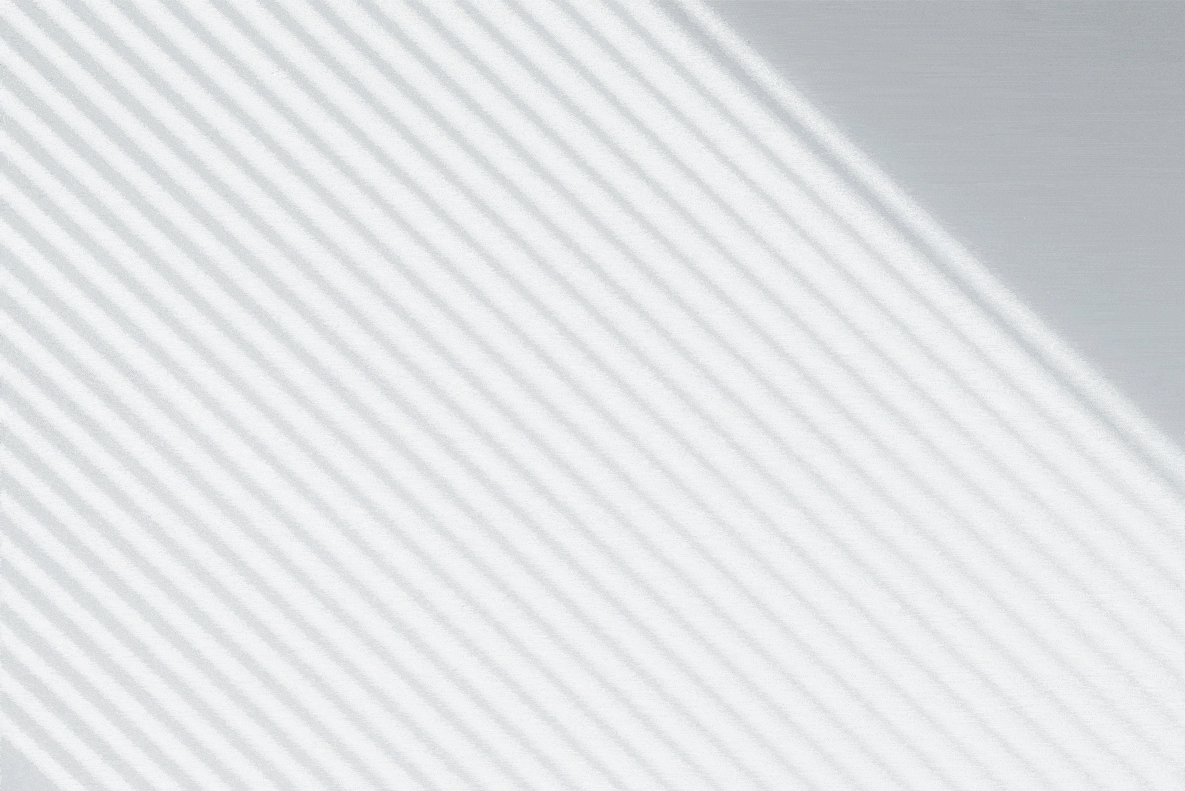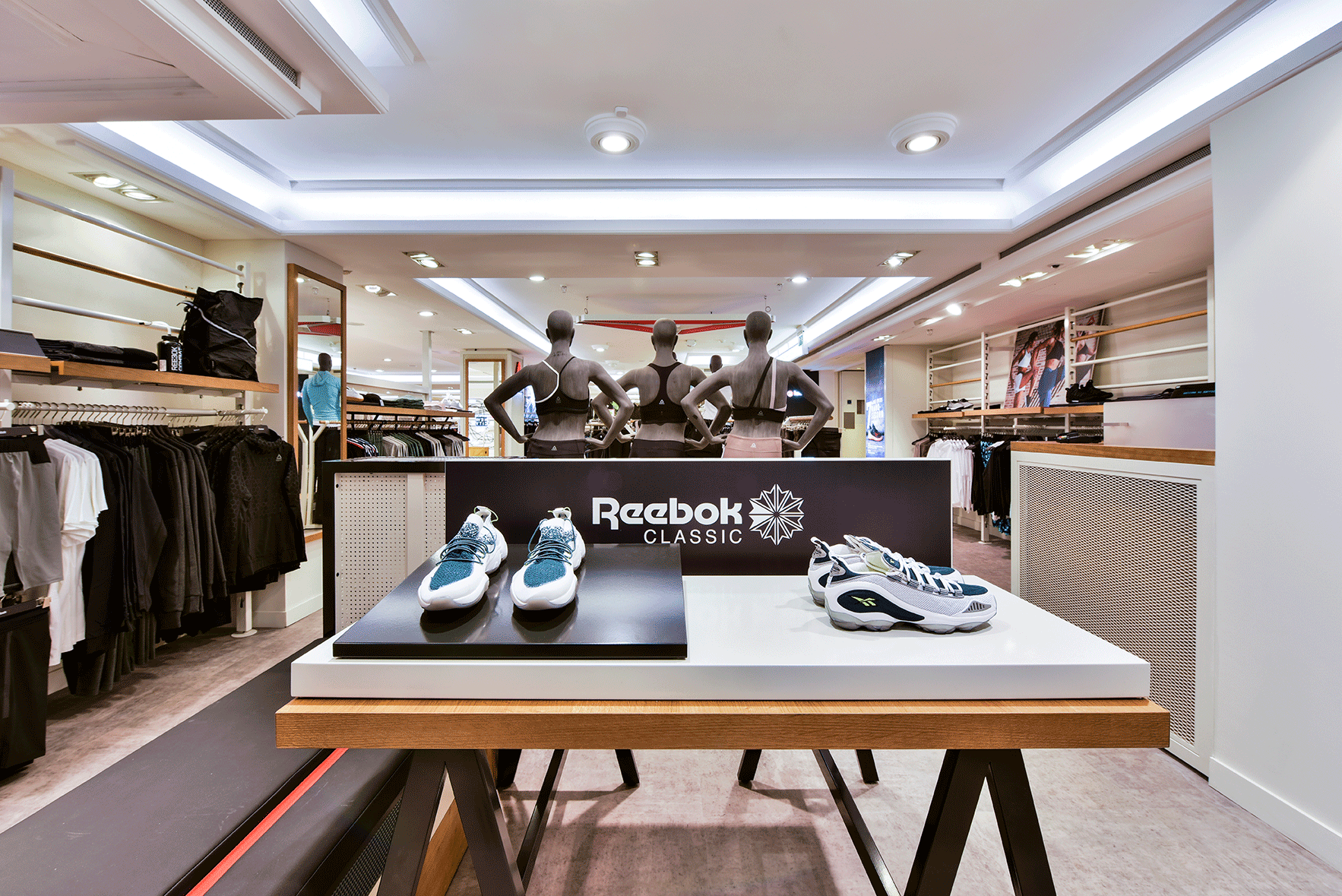 _Insight_
With our experience working in London's most prestigious department store and House of adidas under our belts, we became the technical developers and principle contractors for Reebok's first ever branded space in Harrods. Sitting central to the space, the unmistakable Reebok logo illuminates the shop-in-shop and creates a showcase of the central cluster of mannequins. This is just the first instance of powerful lighting, as the cool LED lighting provides an open, airy aesthetic to the shop-in-shop as well as an impactful footwear wall. It is this refined pallet of cool lighting, timber cross rails and beautiful lifestyle imagery which conveys the brands dedication to fitness, not forgetting the callouts to the brands history with an area dedicated to Reebok classics.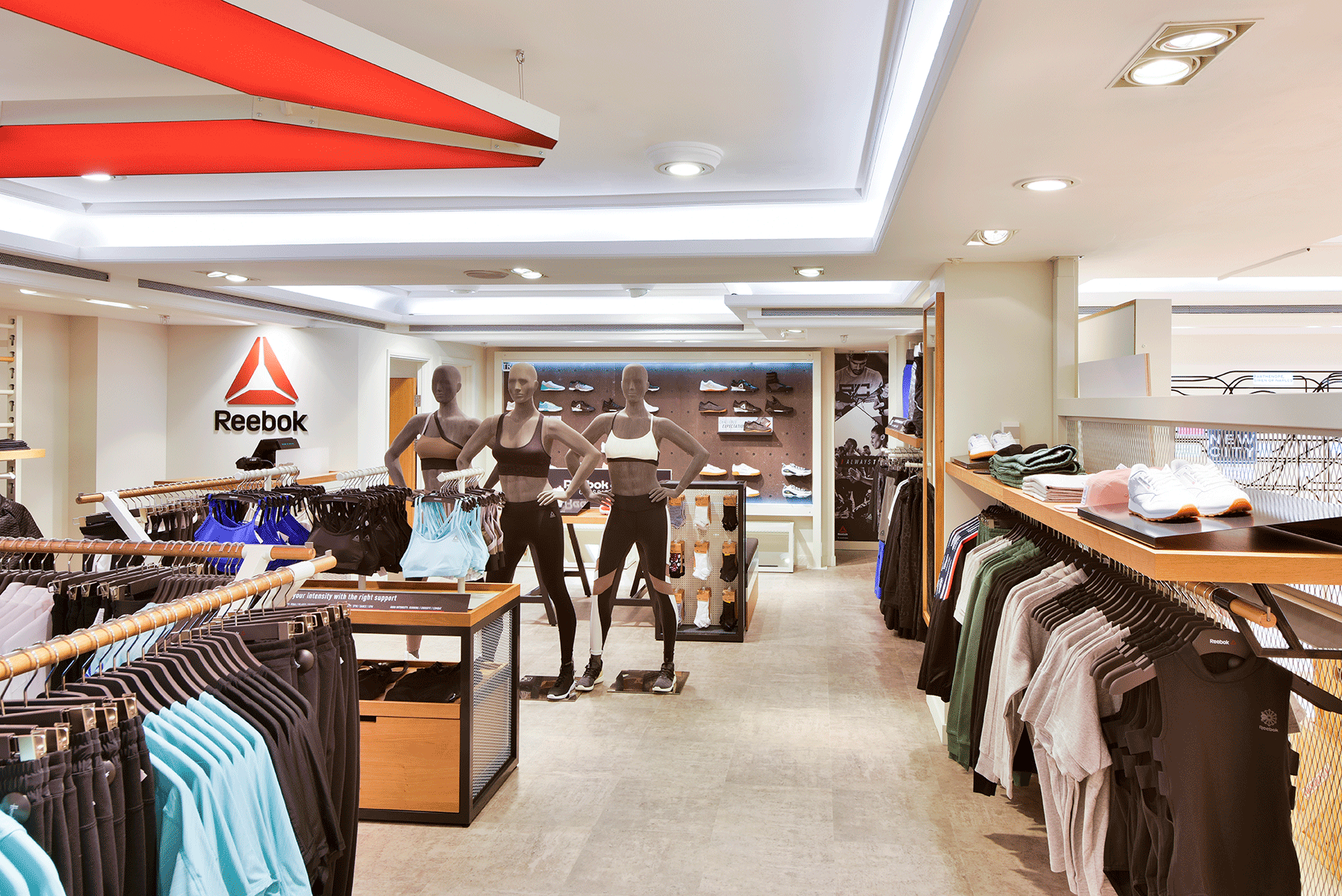 _Realisation_
This impressive new branded space for Reebok introduces the Harrods visitor to a bright, calming and contemporary space with a sleek shopping experience.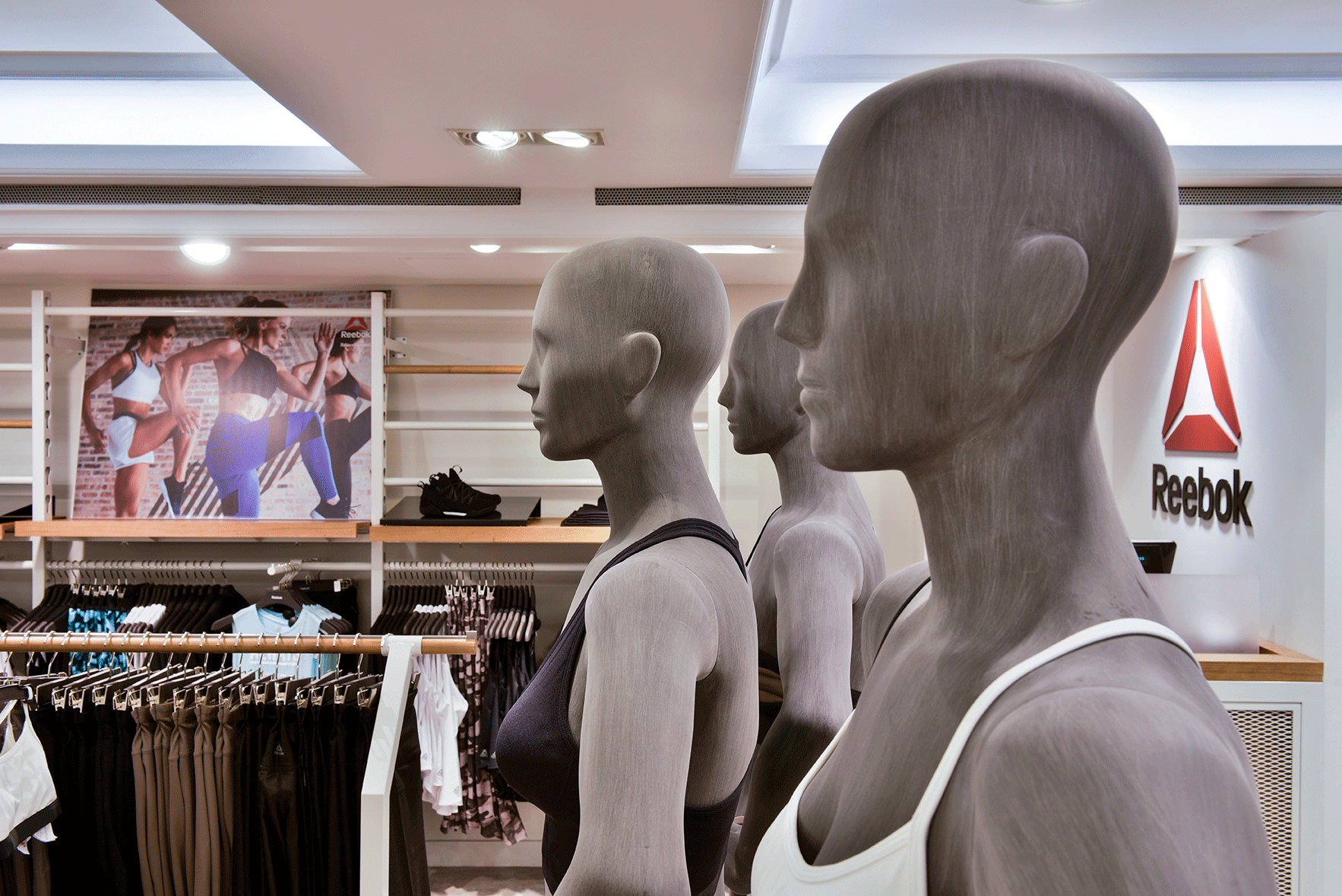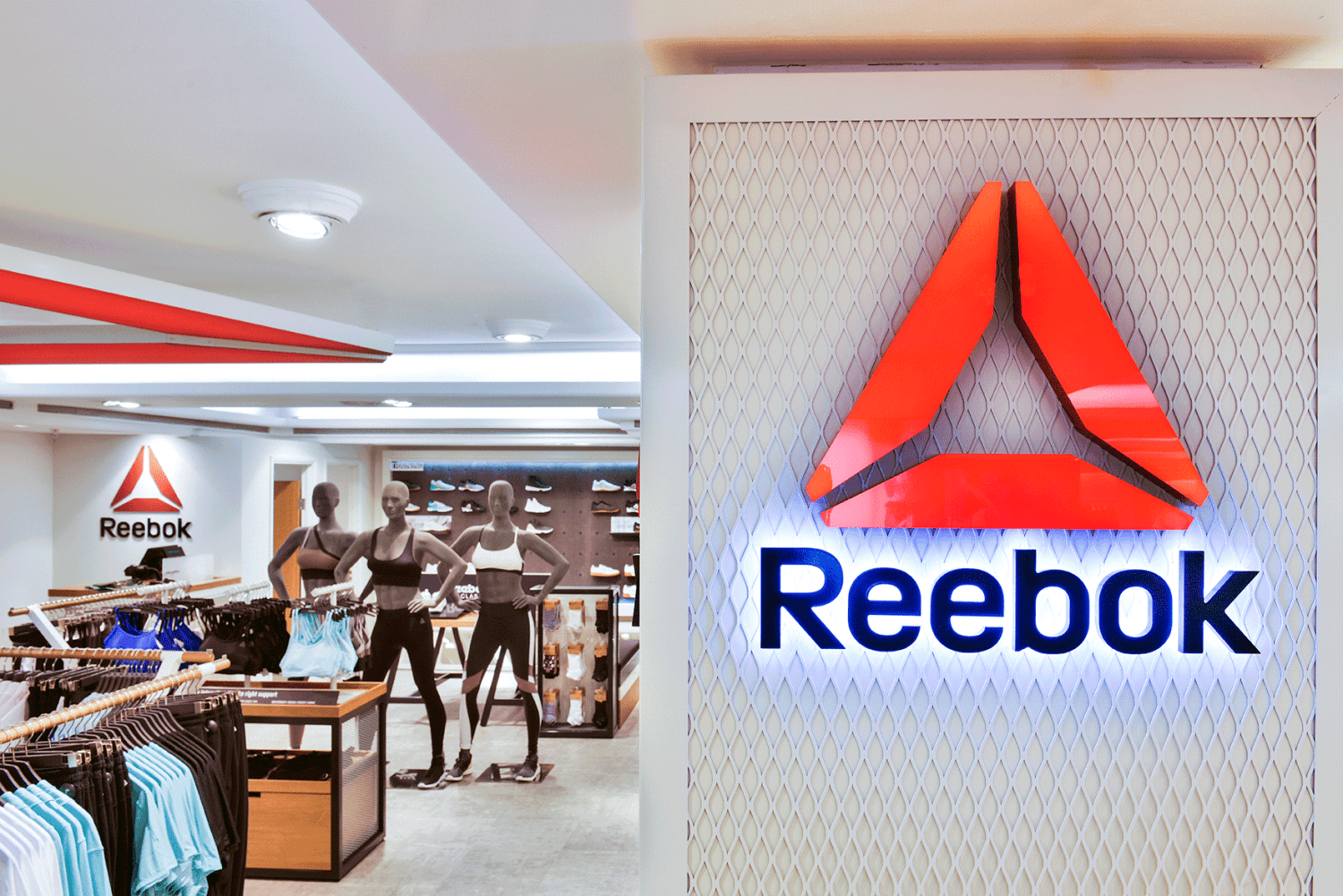 Testimonial
"D4R continue to support our ambition to design, deliver and install the best branded space in the market place for our brands. Our Reebok DRYDOCK space is a first for the brand globally – a project that D4R managed with great ease and efficiency from beginning to end. The final result is superb!"