Store Design
_ Lacoste
Designing the Boutique
Lacoste reinvent their boutique store design within Westfield Stratford, creating a newly designed space for their loyal fans.
Development
Project Management
Implementation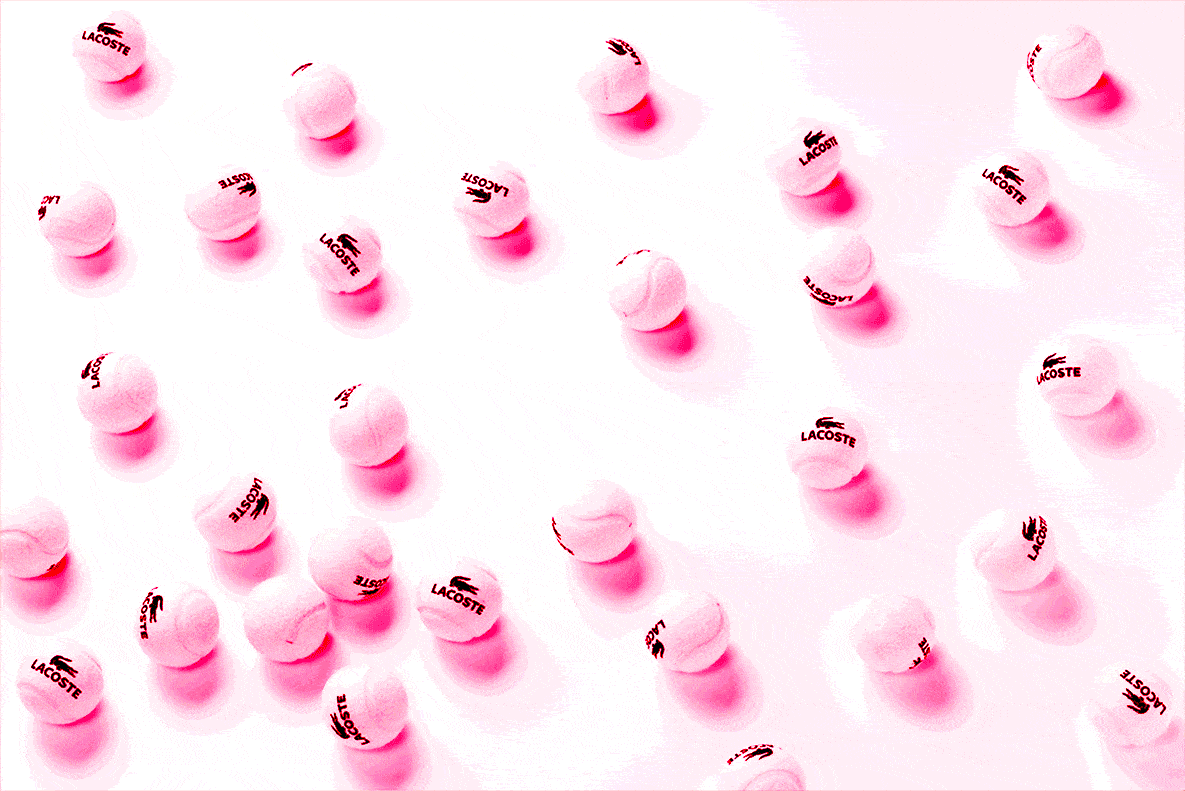 _Idea_
Instantly recognised by their collection of brightly coloured polos and famous crocodile logo, Lacoste have transformed their original sporting heritage into one of lifestyle fashion. Despite the renovated brand guidelines, the heritage of Lacoste is continuously called out with graphic communication highlighting their beginnings in tennis. Their latest store re-design in Stratford appeals to both the heritage of Lacoste and their dedication to contemporary designs.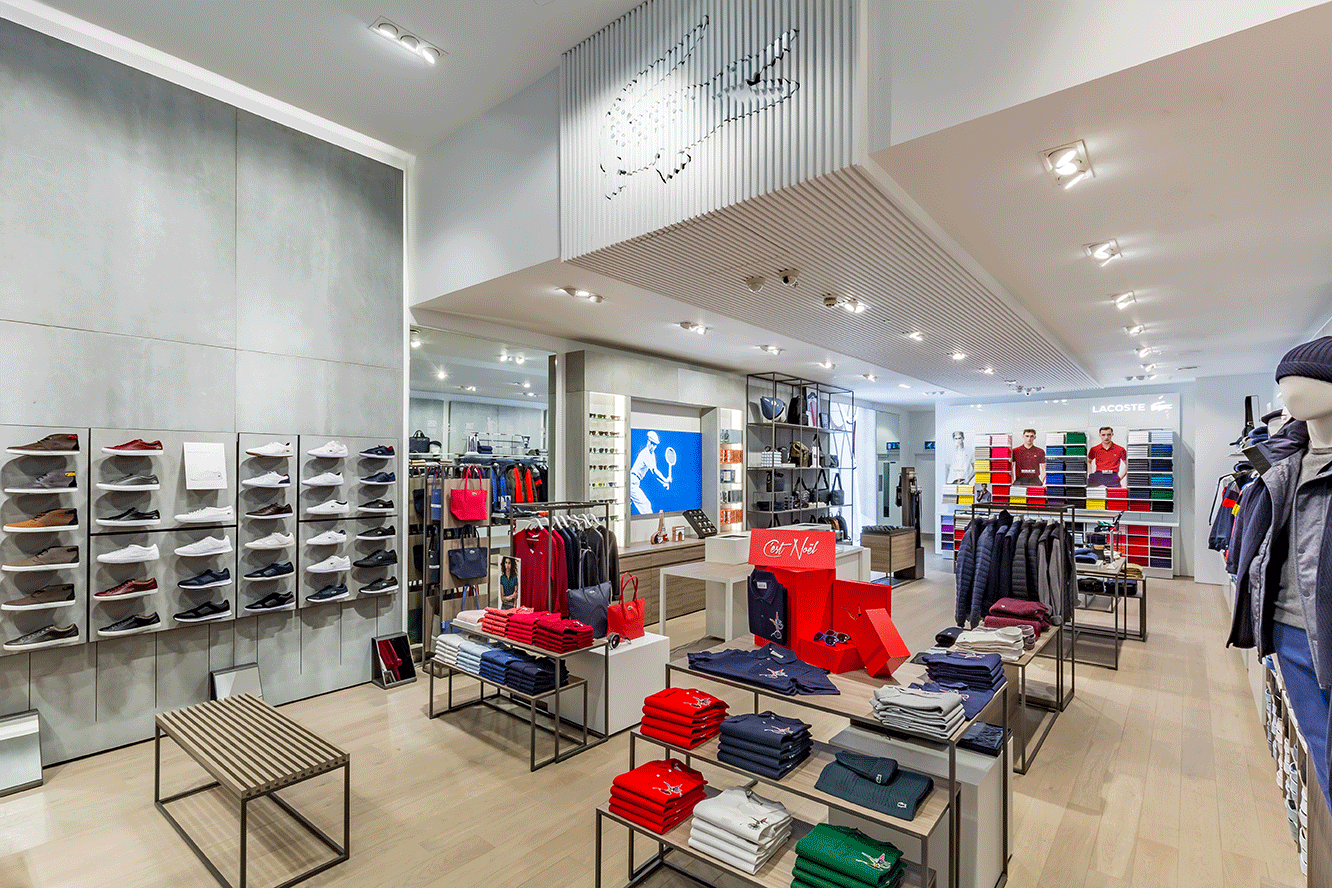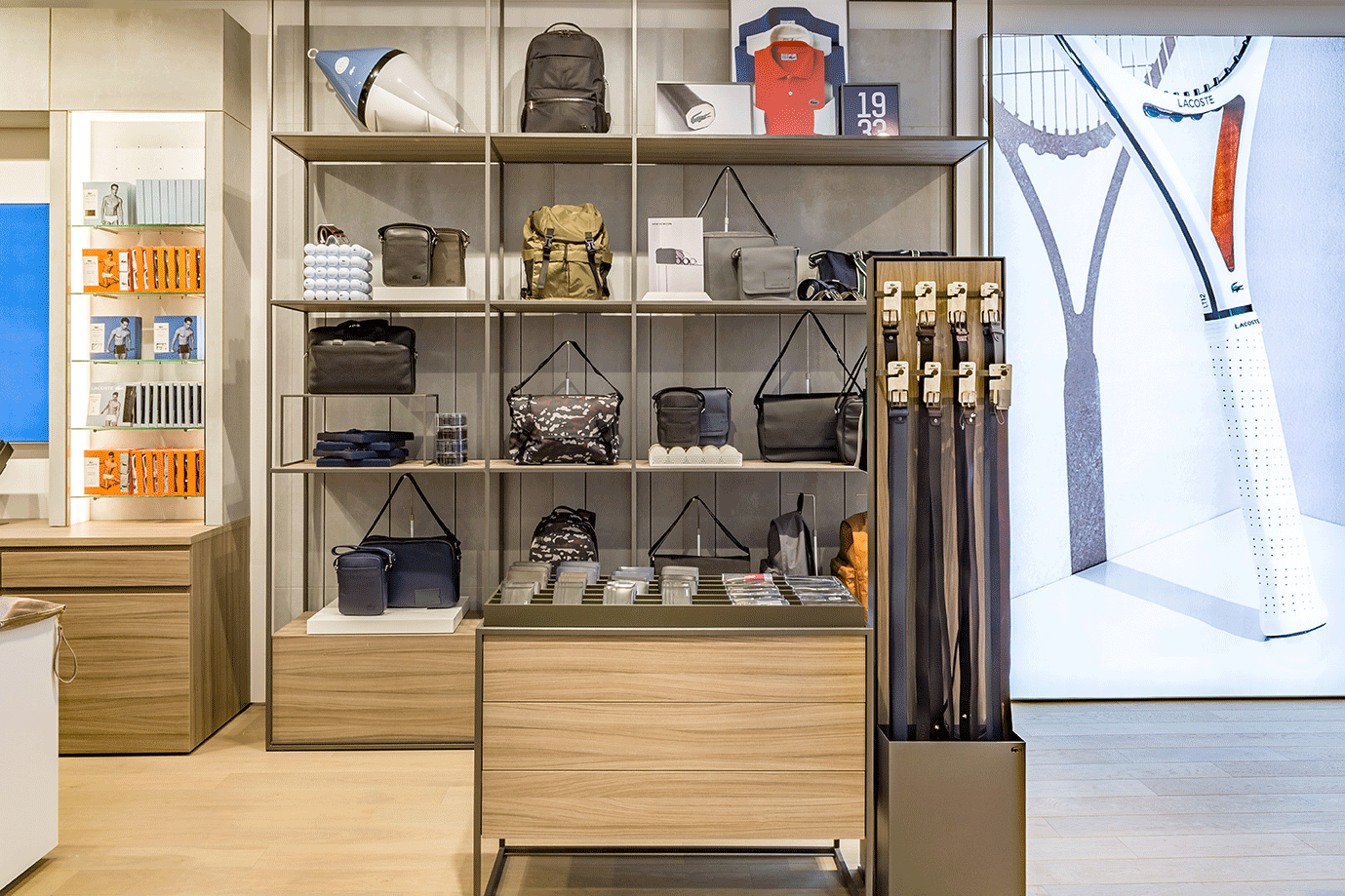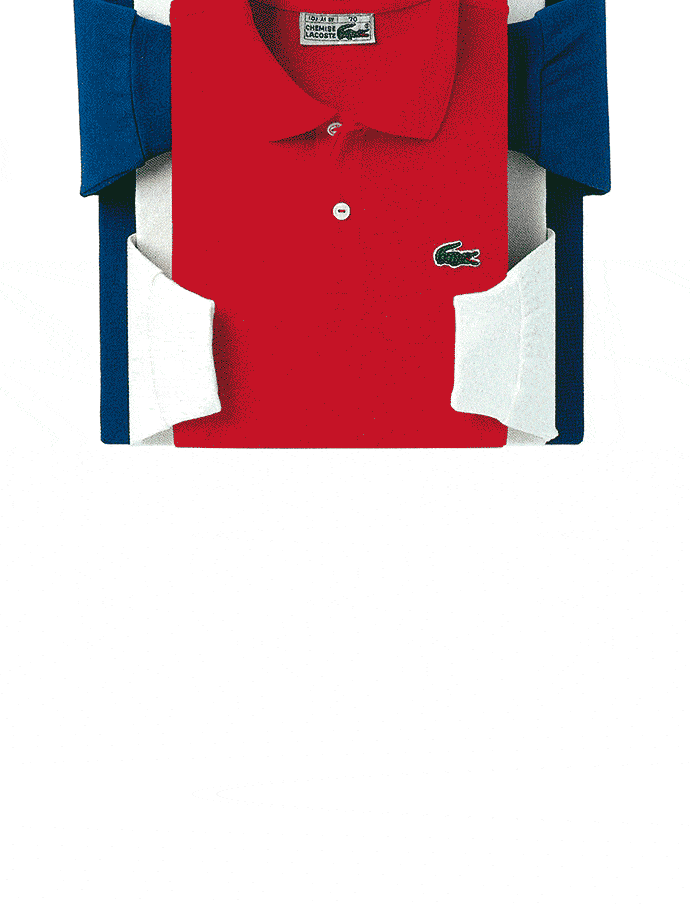 _Insight_
Crucial to the brief for this store design was the idea for increased selling space, creating a larger area for consumer browsing of the vast product range; achieved by moving the fitting rooms to the rear of the store. Above the sleek product displays, a slatted wooden croc logo oversees the entire concept and draws sightlines all the way back to the polo wall where the bright colours make an unmissable statement. At the entrance, the corian door bolsters the brand identity with a tennis ball design etched into the material and finished with the Lacoste croc.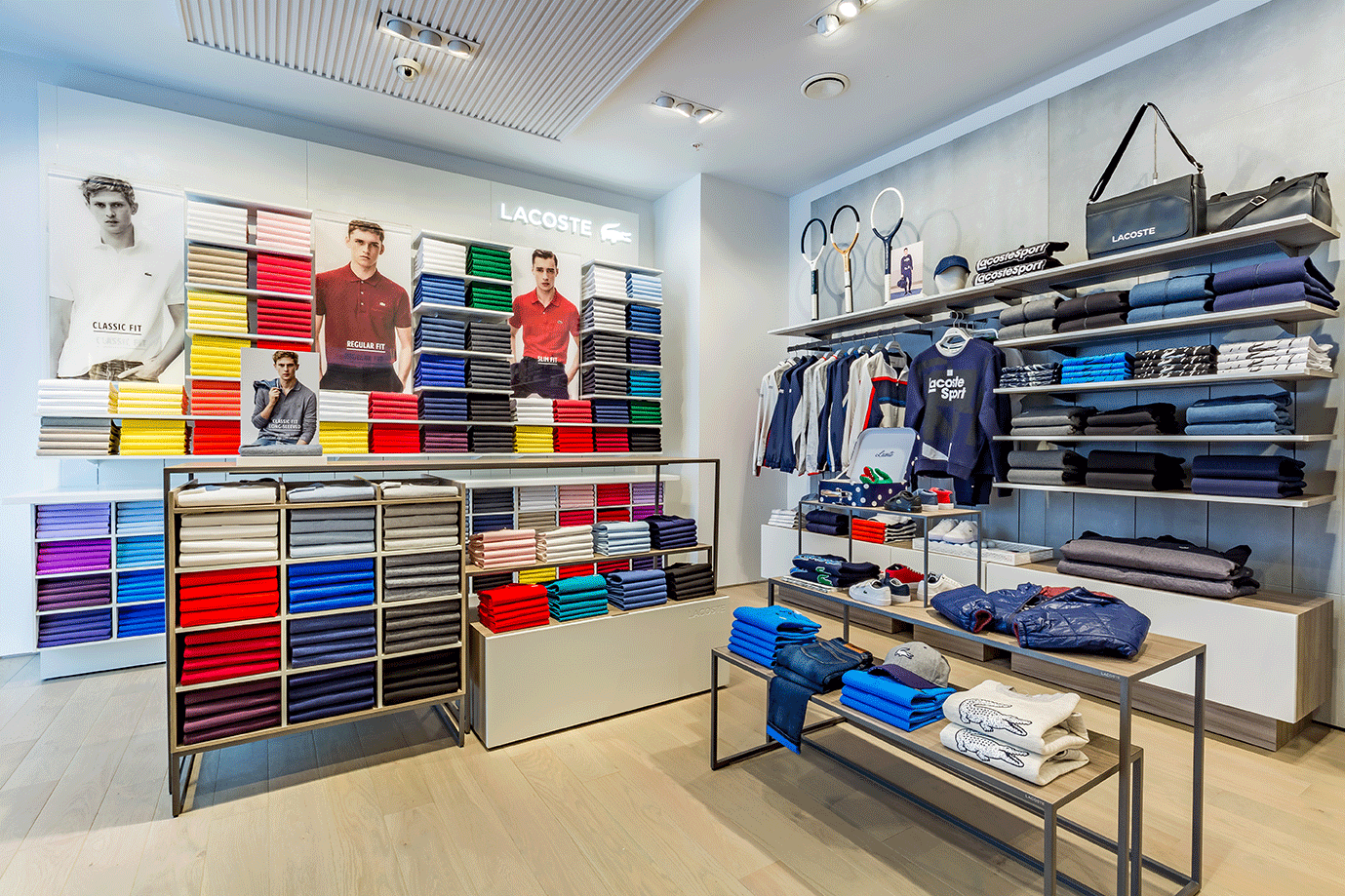 Bolstering brand identity
_Realisation_
A mixture of timber, metal and grey cladding calls out to the brands dedication to sports whilst the lifestyle imagery creates fashion-forward ideals.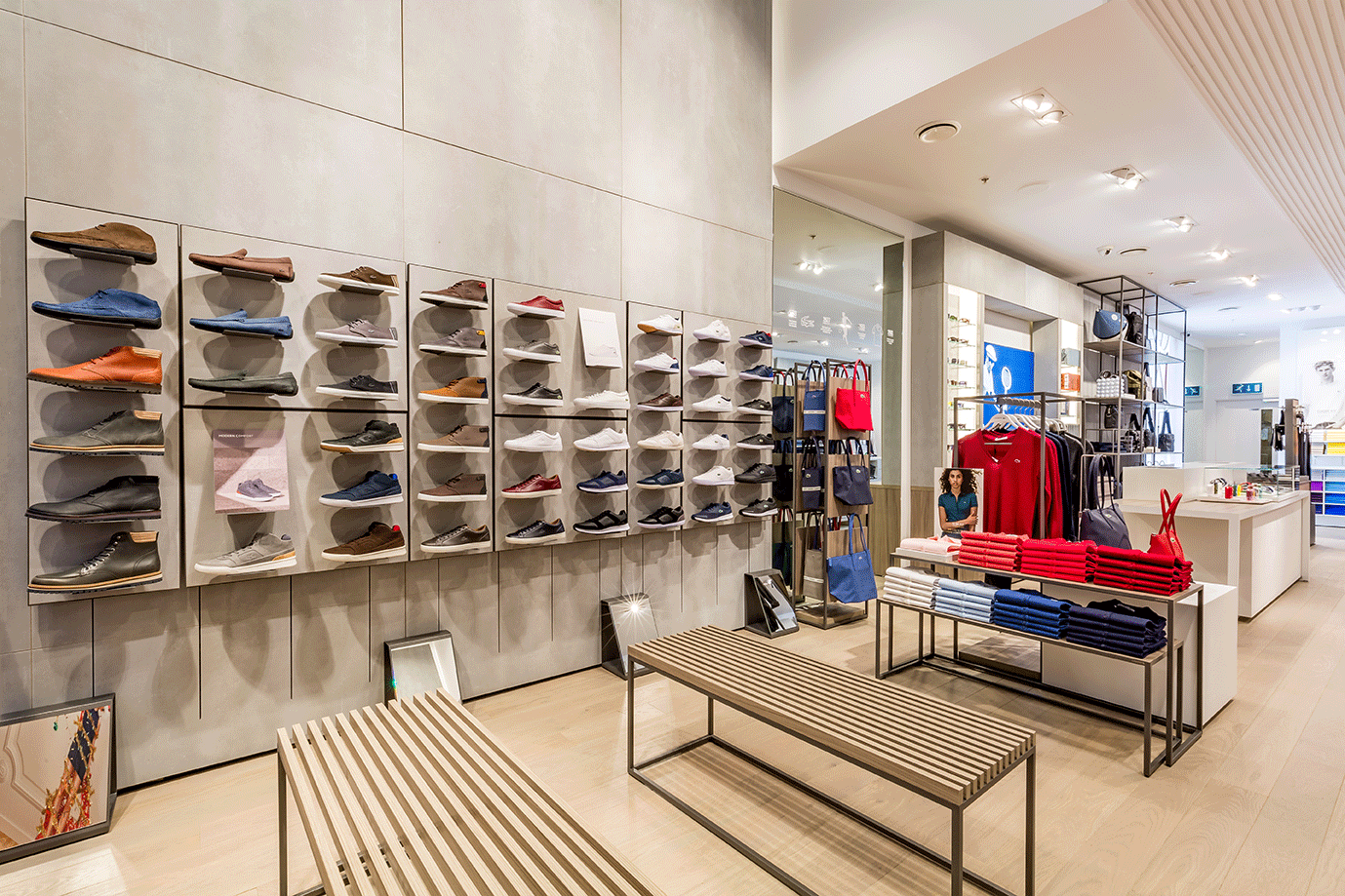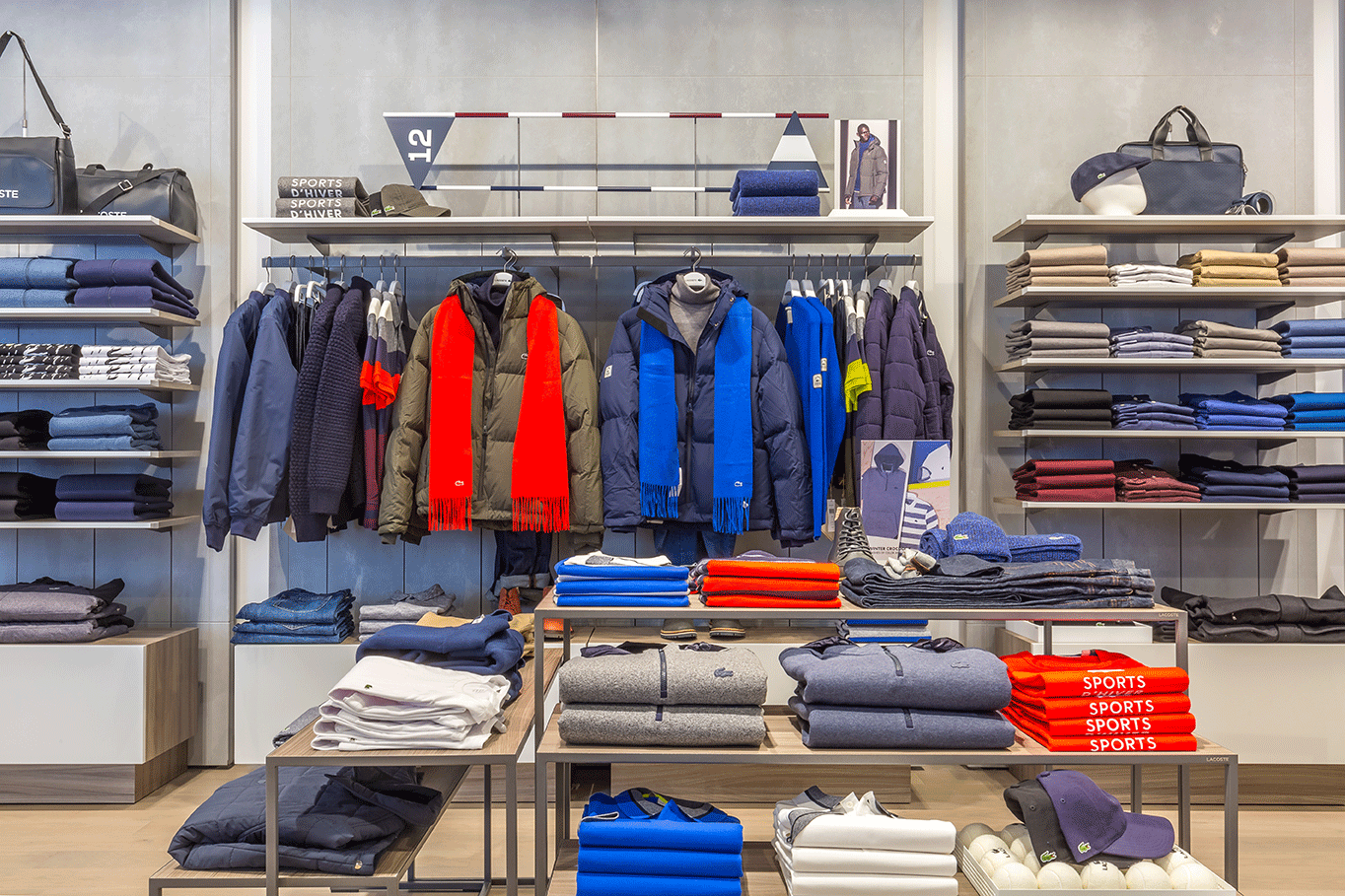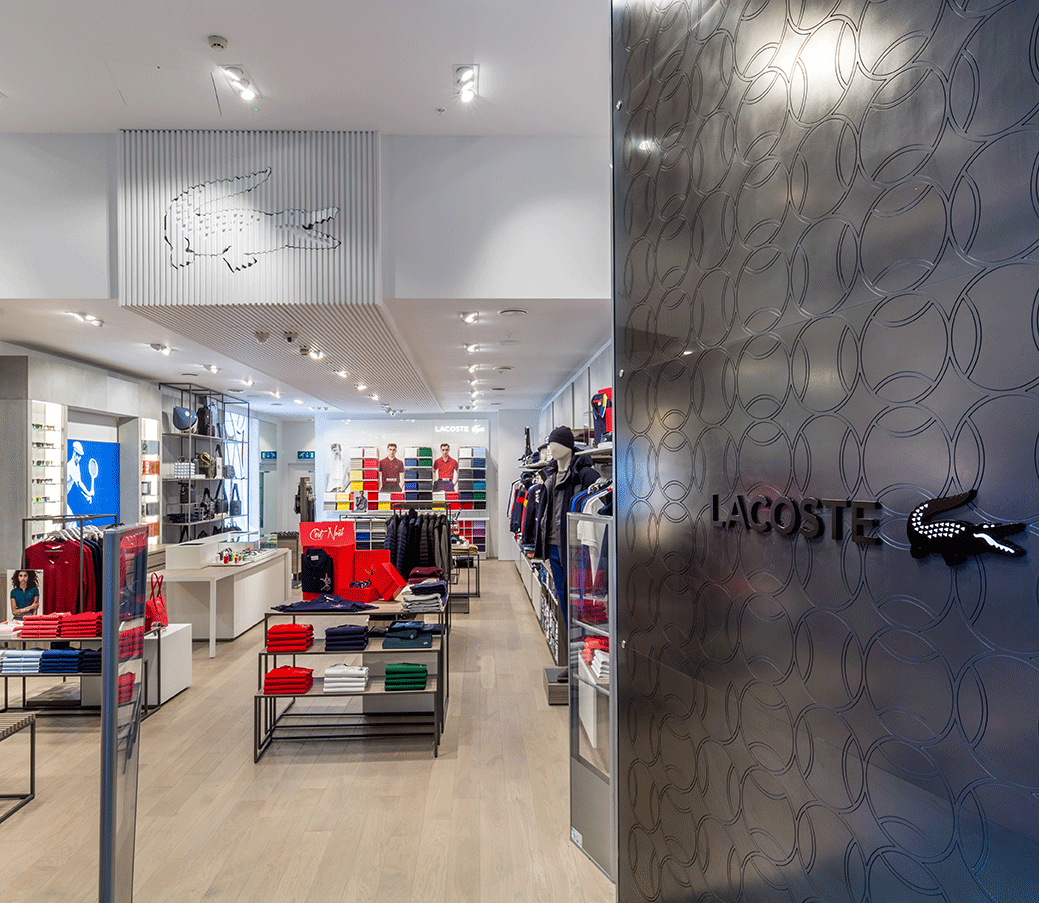 Testimonial
"D4R have provided me with a dedicated service to ensure a high quality rollout of the Lacoste concept and the development of bespoke projects. Not only do they invest in the brand but they invest in the people they work with, ensuring satisfaction with the projects that are delivered."