Concession design
_ House of Adidas
Unifying the brand
Certainly not ones to shy away from making a buzz in physical retail, adidas are constantly evolving their retail identity; keeping own-store, pop-up and concessional spaces innovative.
Insight
2D Design
Creative Design
Spatial Design
Development
Project Management
Implementation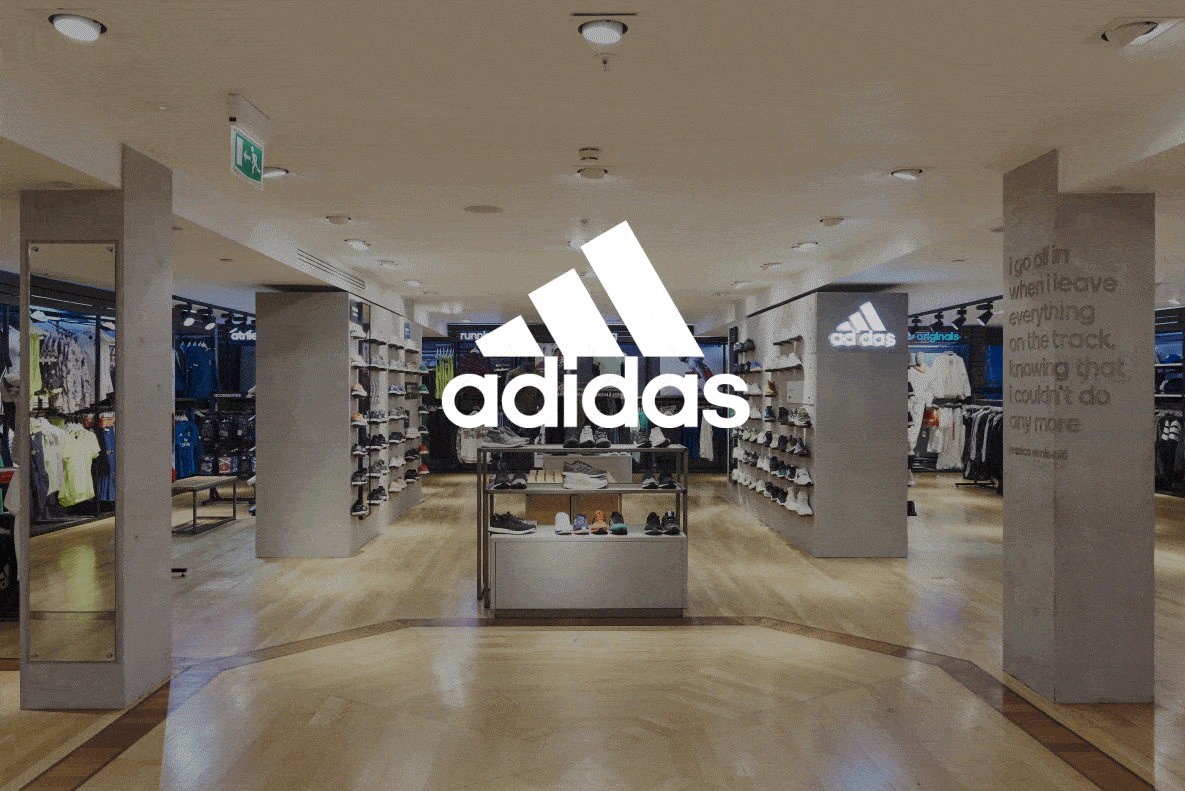 _Idea_
With a vision to change the way in which athletic apparel is designed + purchased, adidas consistently strive to set new standards of retail experience, both online and offline. Their House of adidas space within Harrods is iconic for the brand, remarkable not only for its sizable location on the 5th floor of a prestigious department store, but its beautifully crafted retail design.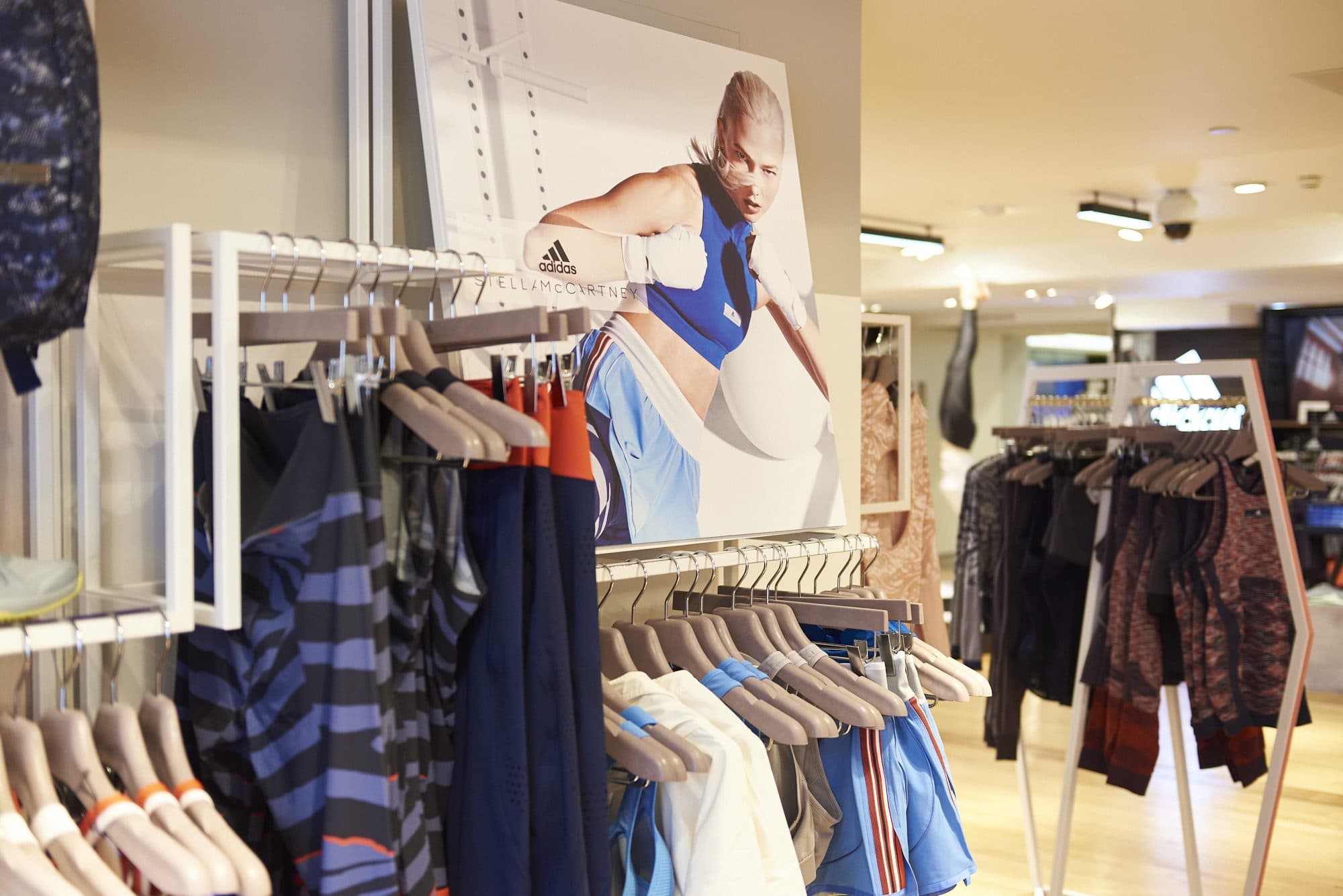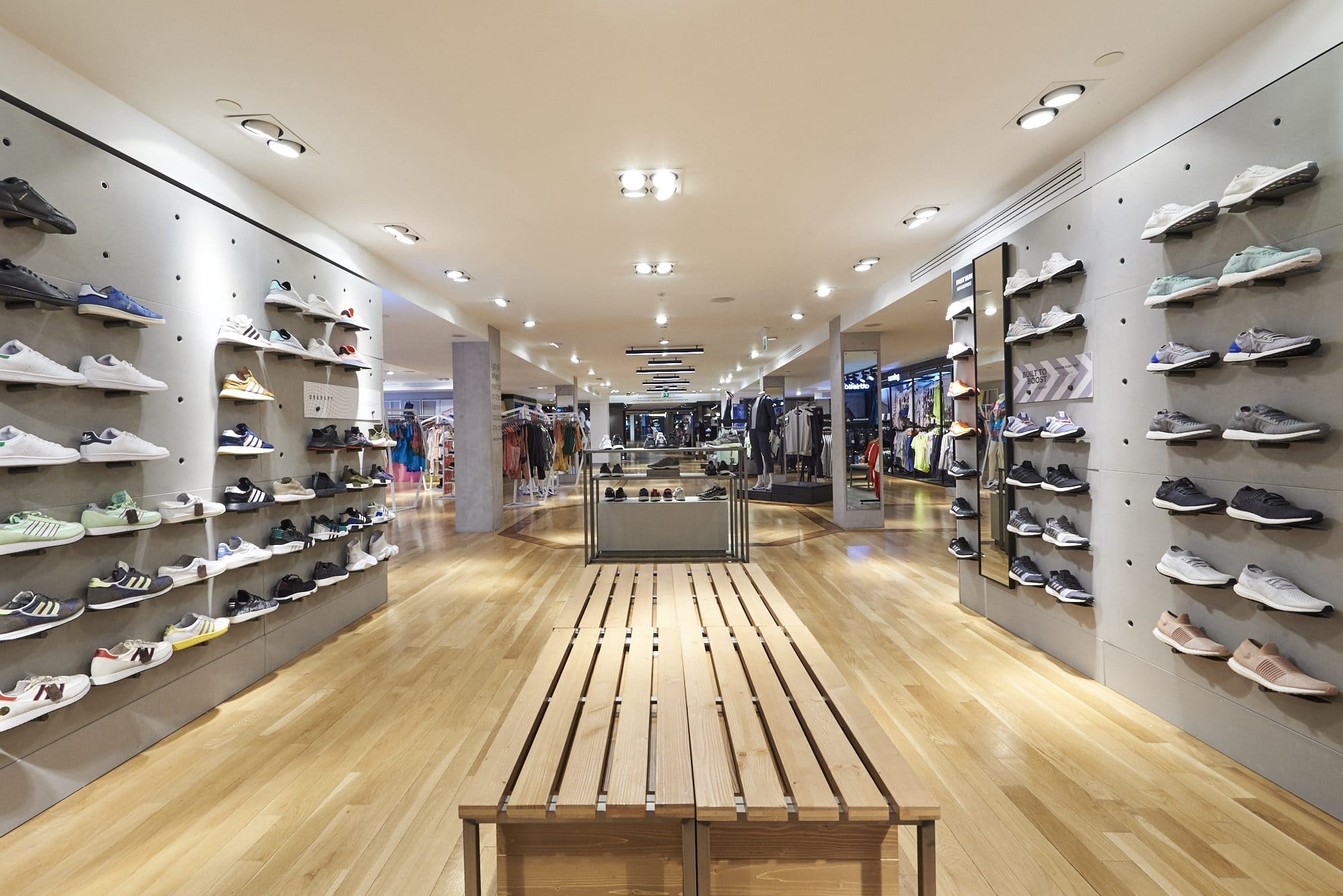 Creating in-store personality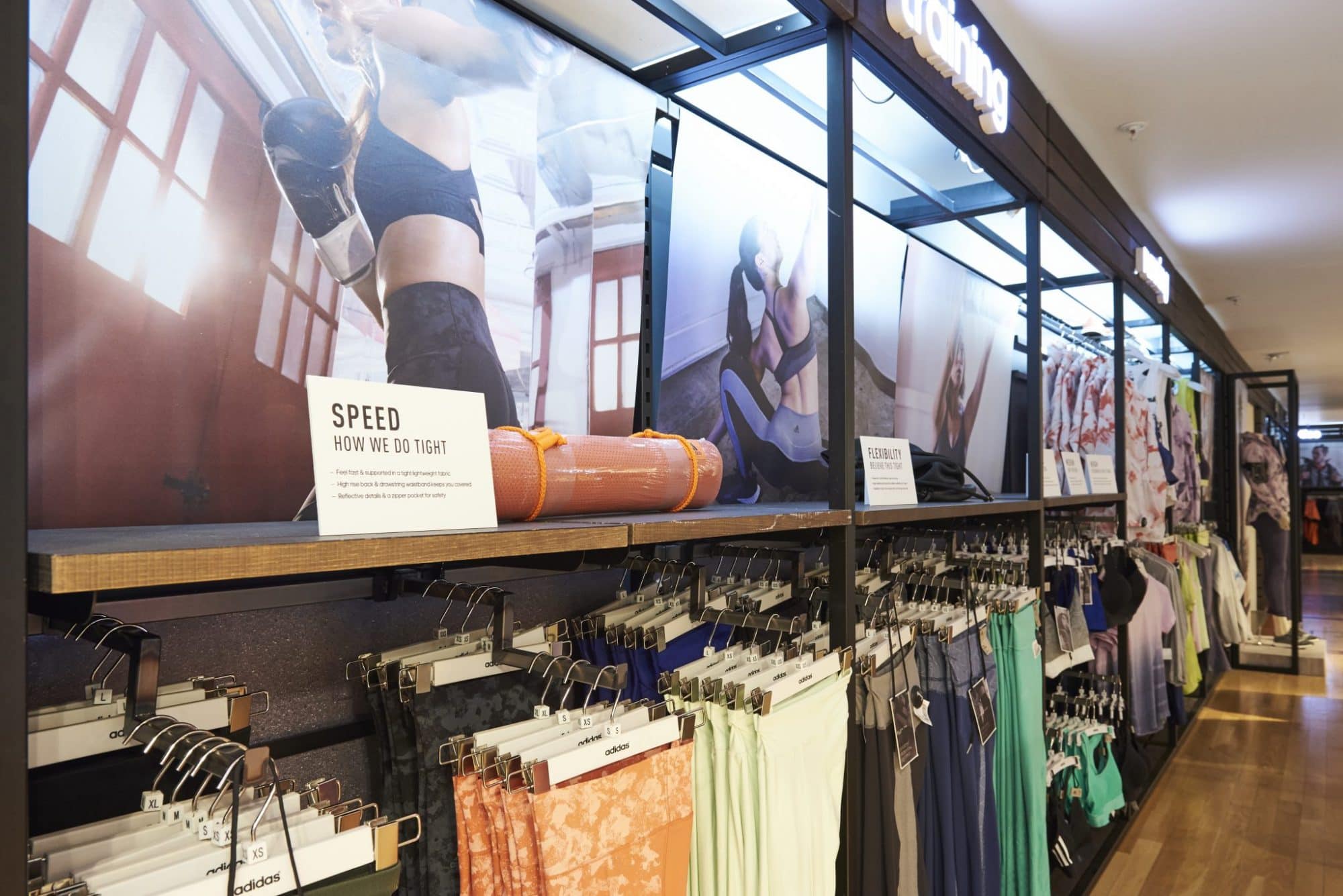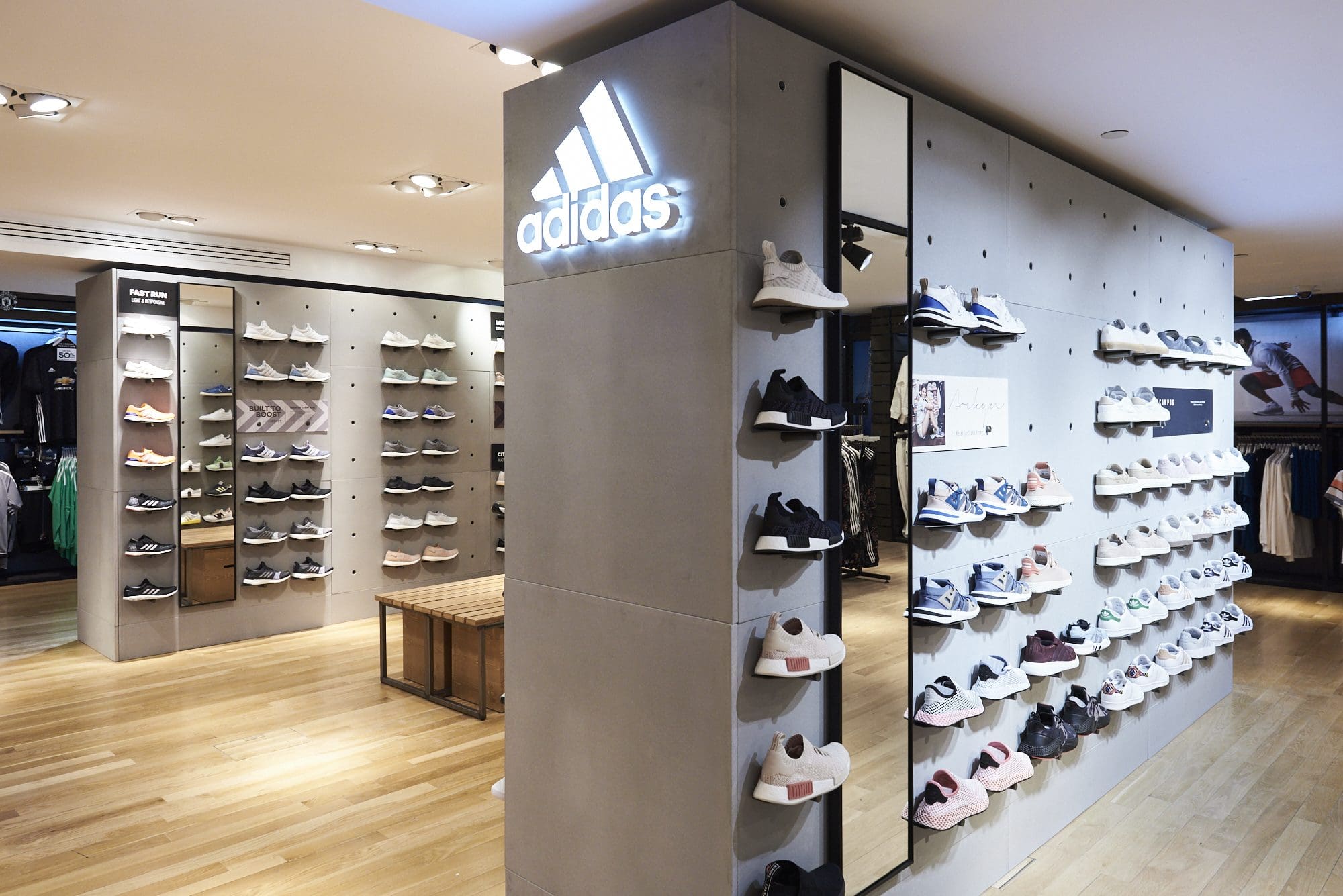 _Insight_
Wholly invested in the adidas, Harrods allocated the largest athletic apparel space to the brand as part of the 5th floor renovation. With this encouragement from the prestigious department store, our concept focused on this amplification of the adidas brand, even removing the ceiling and perimeter walls and re-instating them to ensure the maximum amount of space could be utilised. Within the enormous branded space, the consumer journey is a clearly at the core of the design concept. From adidas originals footwear through to women's athleisure, and everything in-between, each area emits its own personality; sparking awareness and inviting interaction with each product.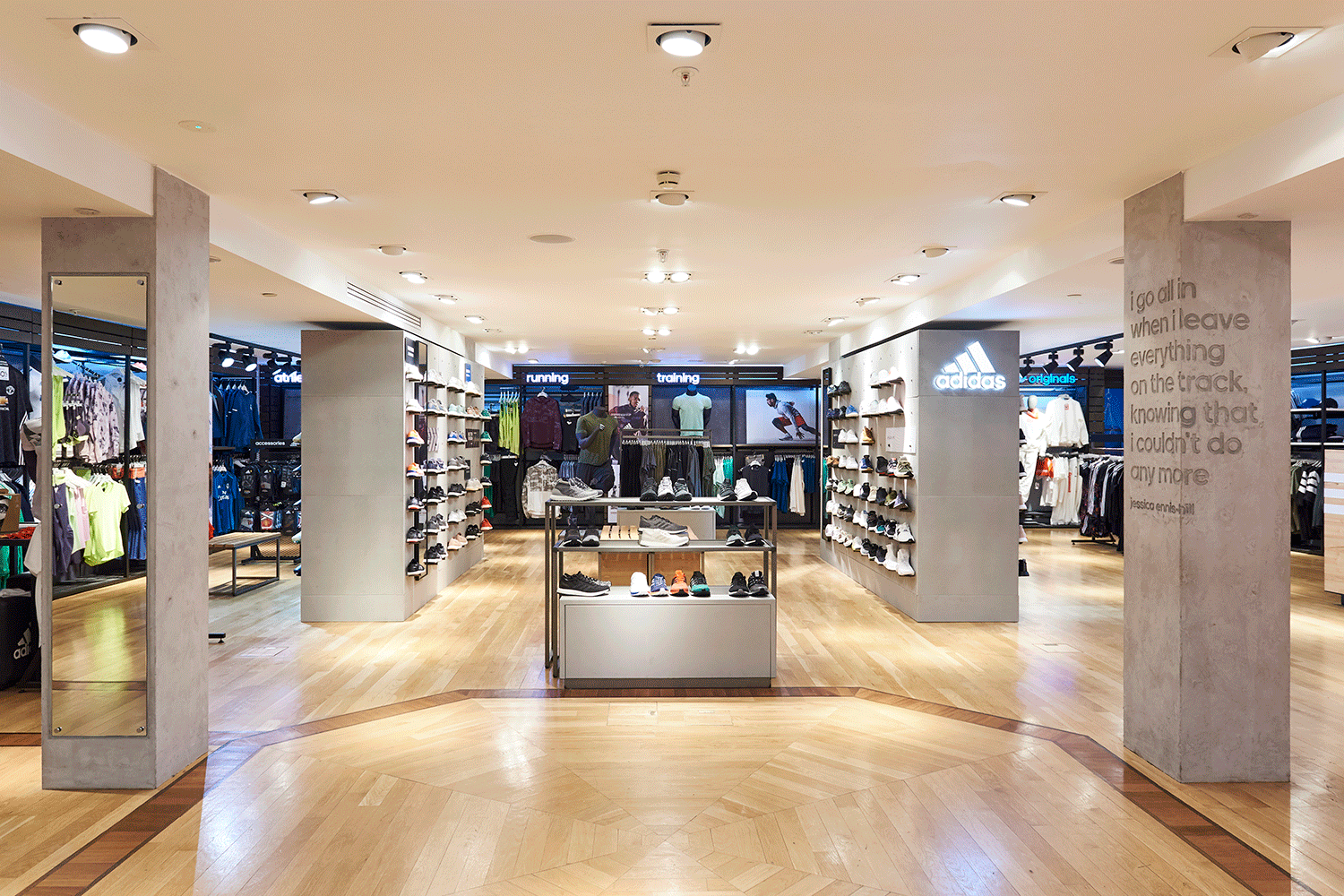 _Realisation_
A clever mix of navigation, key product features and digital integration creates a powerful amplification of adidas within Harrods 5th floor. The increased space is just one example of the power they hold in sports retail, unifying a vast range of adidas products.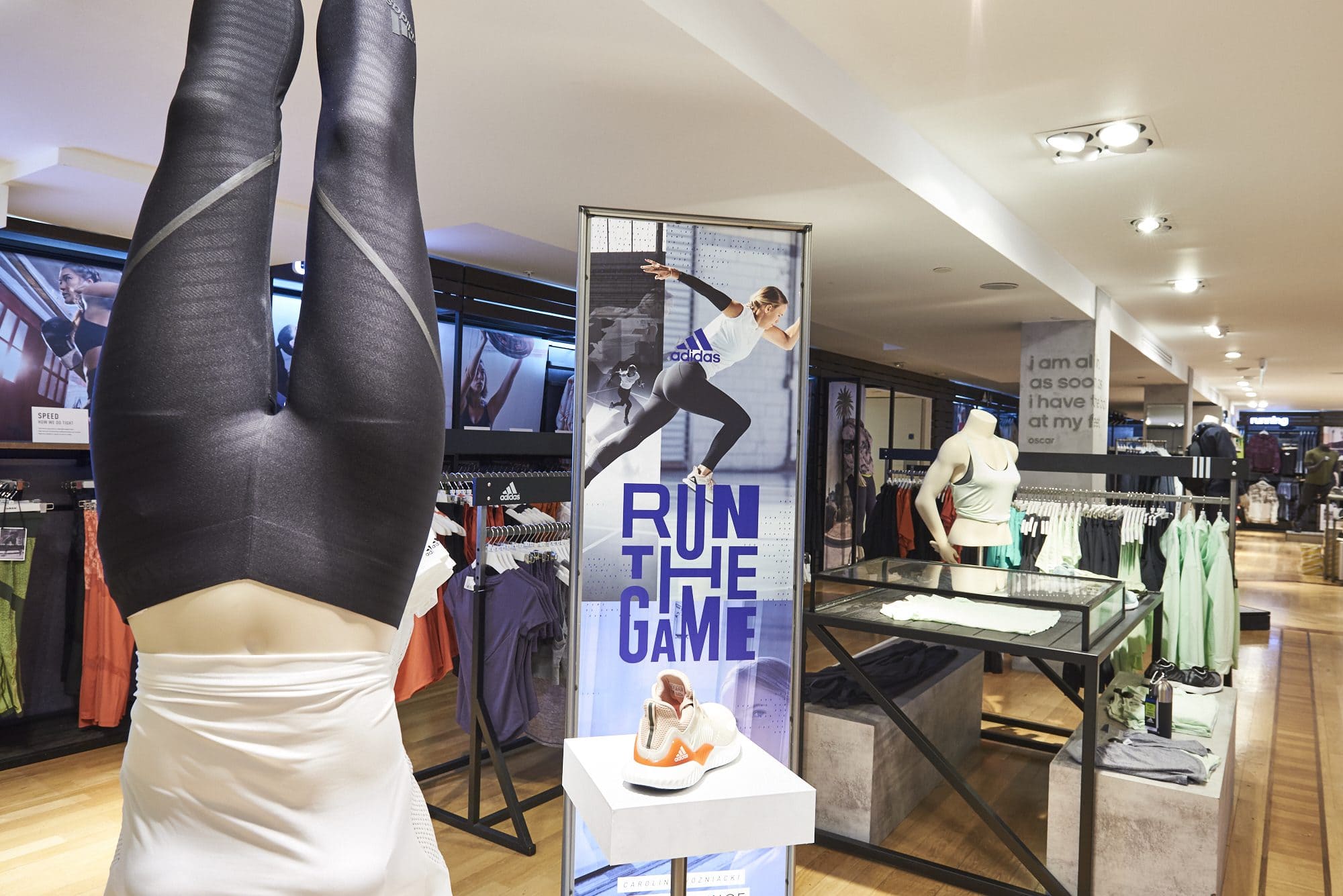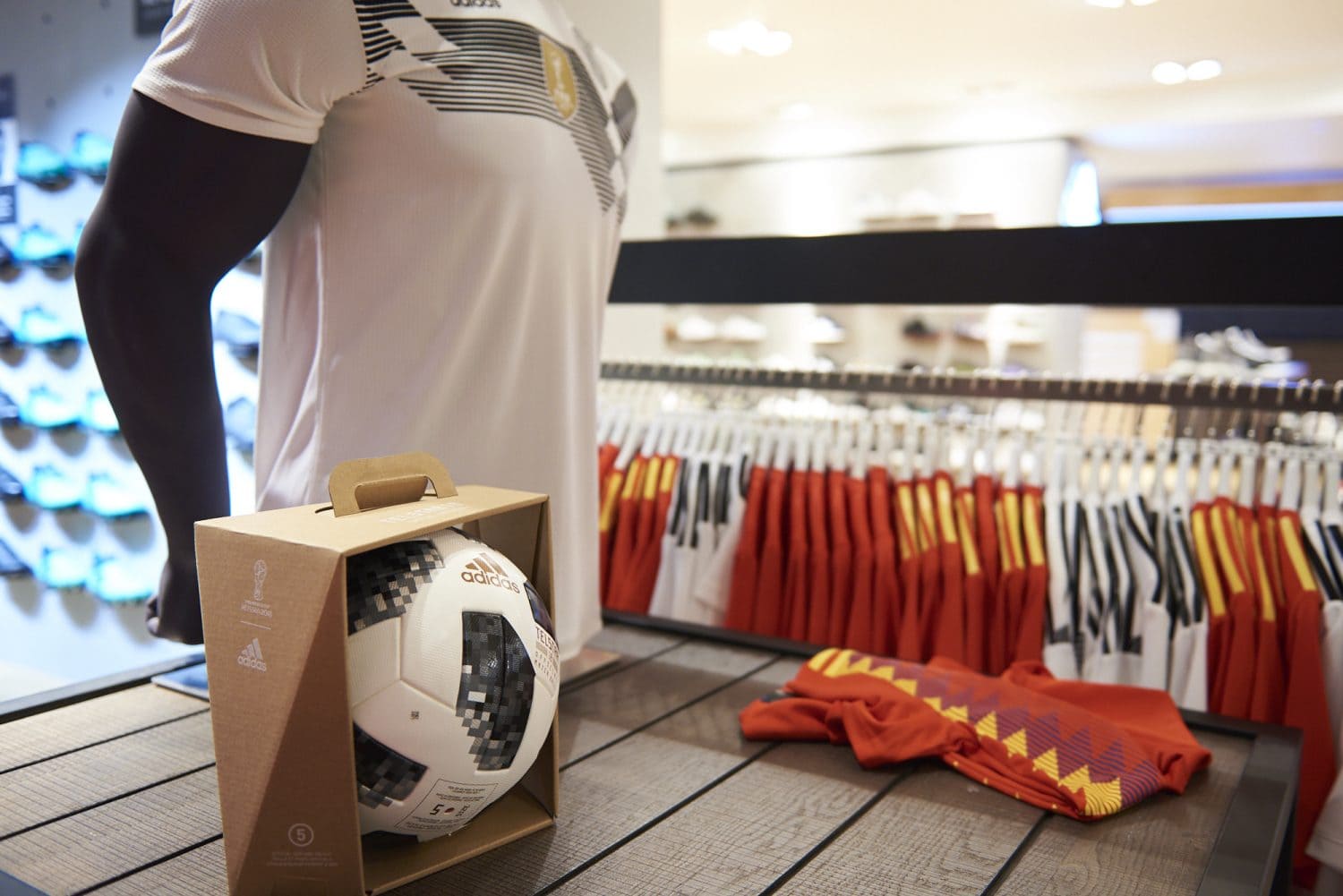 Testimonial
"I have found D4R to be nothing but exemplary in their whole management of the Harrods of Adidas Project from start to finish. They worked exceptionally hard to maintain the brand image and identity throughout the space and with great consideration to the customer image and need for a premium space. Chris was not just challenged by the complexity of the build, having to work with Harrods appointed contractors, but also the demands and constraints to keep the project within budget and on track. Their professionalism during the whole project was complemented on not only by adidas but Harrods at a director level and was talked about across several departments and floors. I could not recommend Chris Baker and D4R highly enough for any job relating to design, project management, manufacturing (high quality) and implementation. They were fantastic."