Store Design
_ Harrow School
Designing the Hill Shop
Founded in 1572, granted by Queen Elizabeth I and taking up a 300-acre estate in Harrow on the Hill, this private boy's school is well revered across the UK. As a full-boarding school, The Hill Shop provides a convenient shopping location for students.
Creative Design
Spatial Design
Development
Project Management
Implementation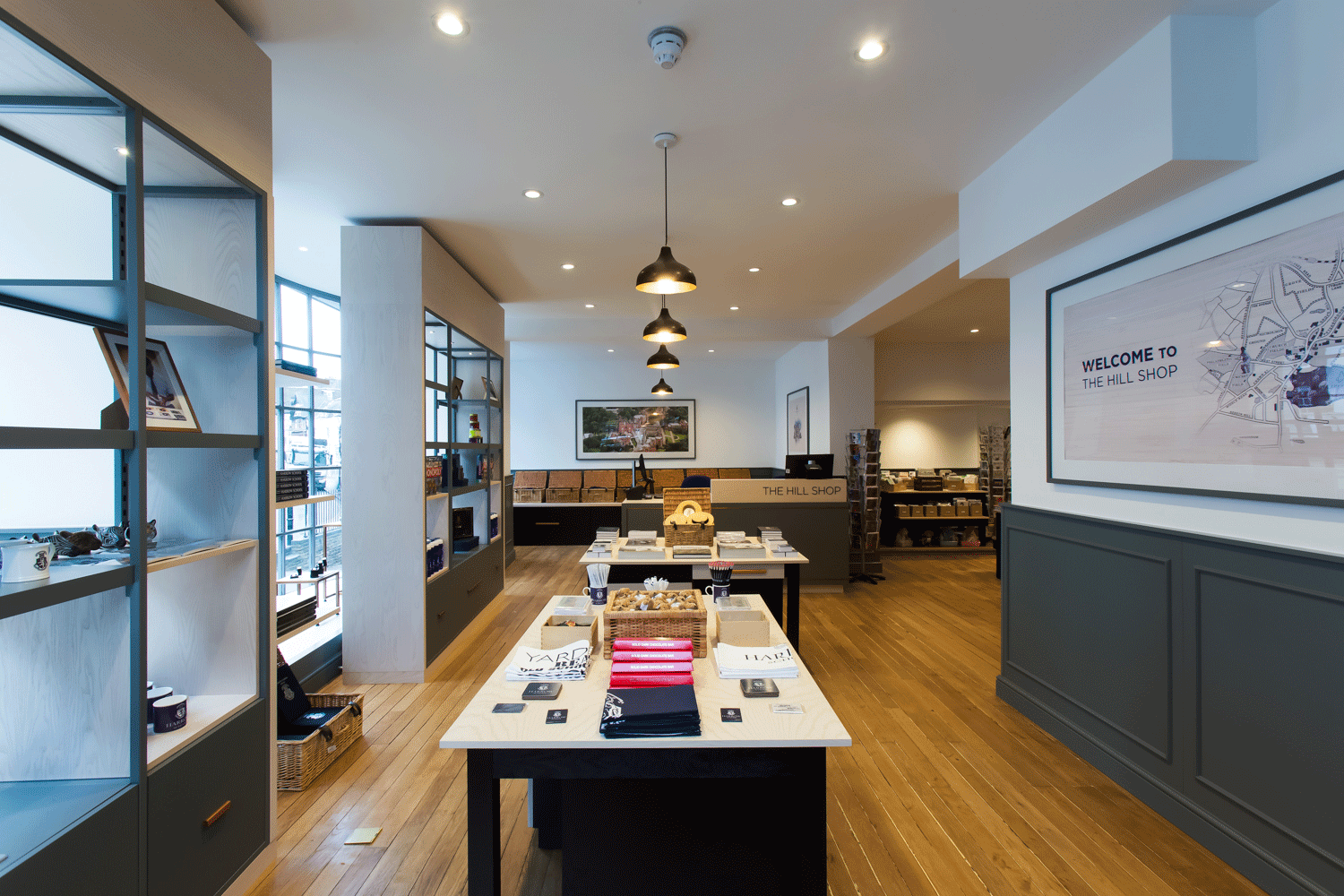 _Idea_
Selling everything from branded notepads through to snacks – for when that student hunger strikes – The Hill Shop is the much-used destination store for hundreds of students. Yielding a different kind of retail design insight, considerations for such a pivotal space including the heritage, the high footfall and the location as part of a prestigious private school.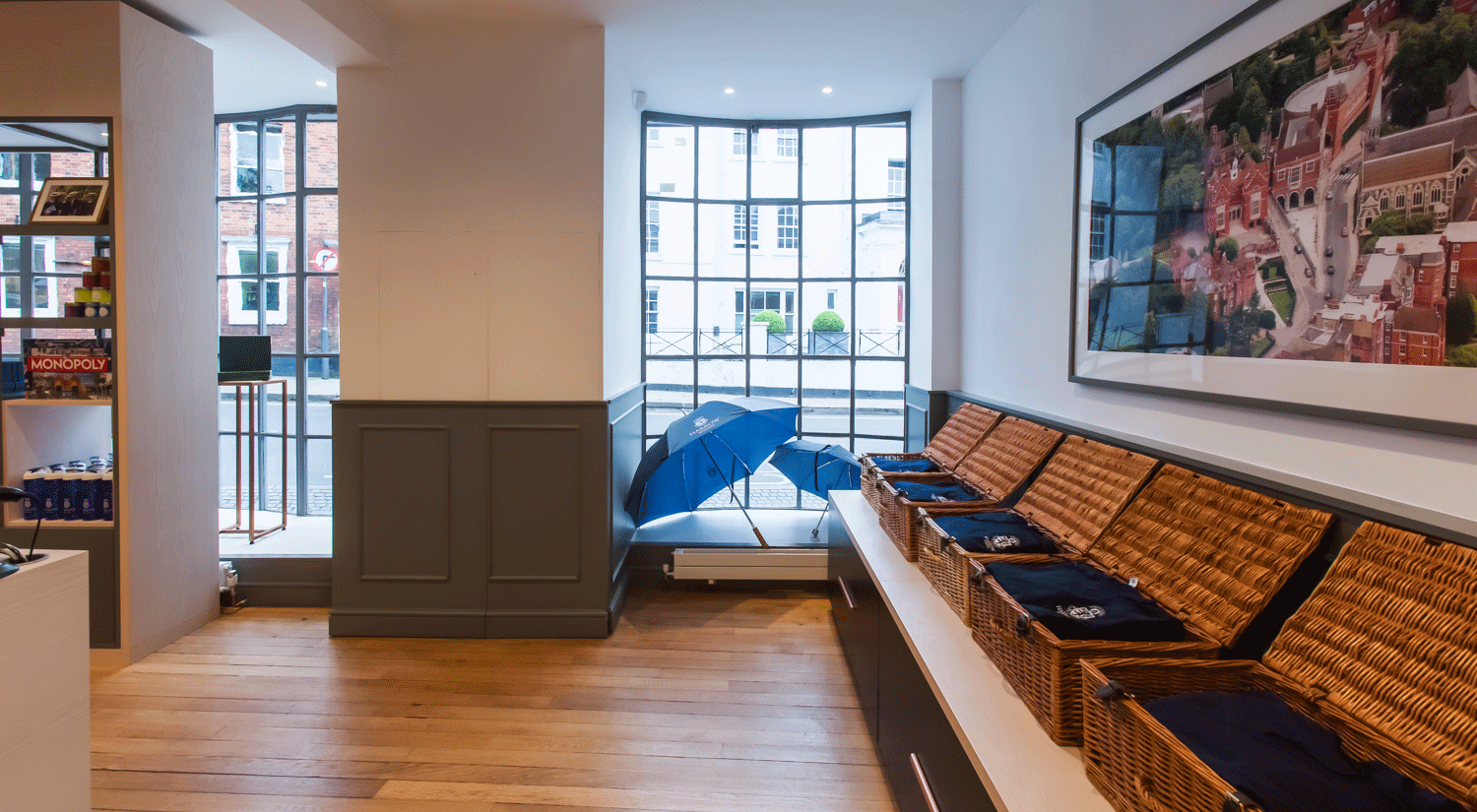 A prestigious private school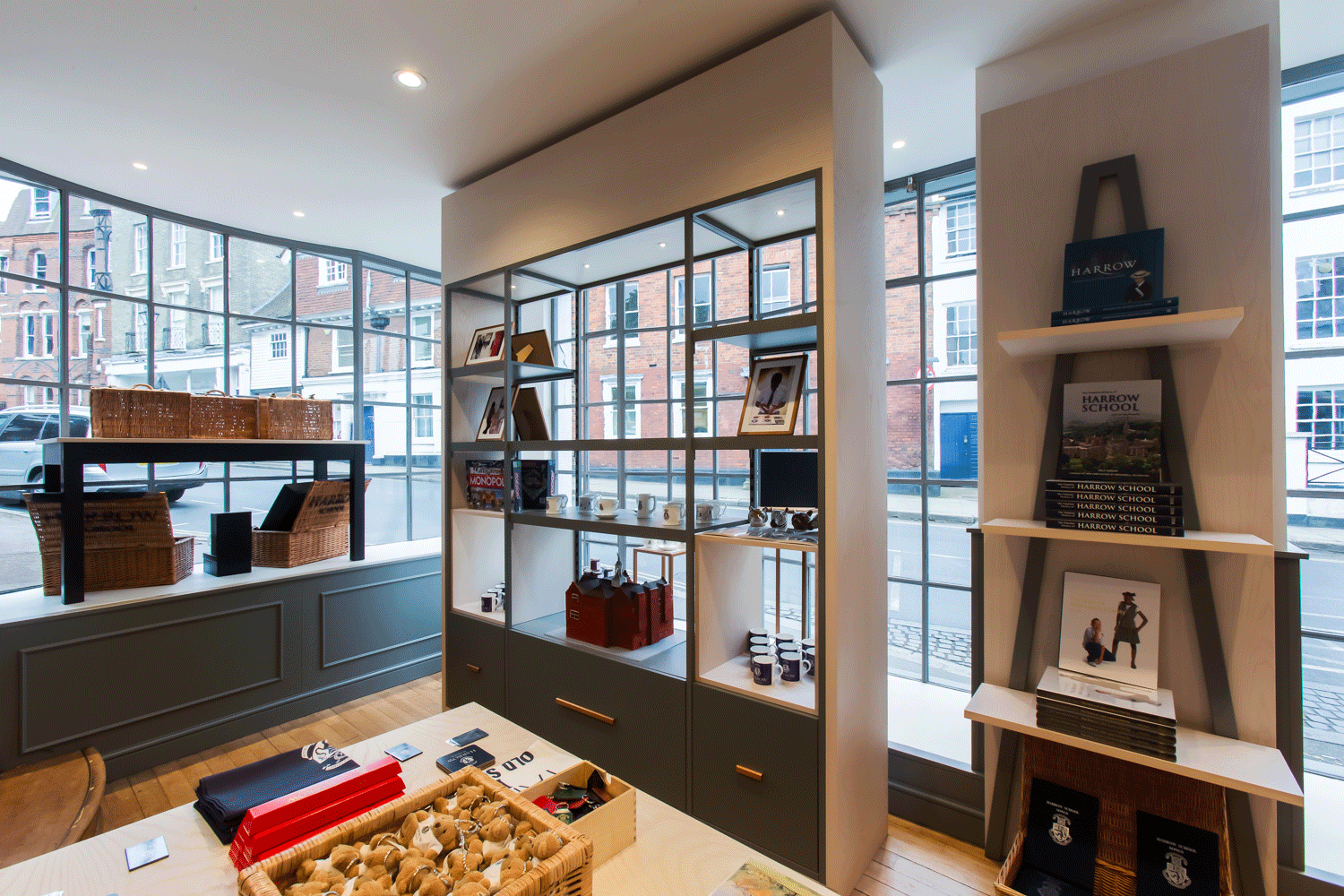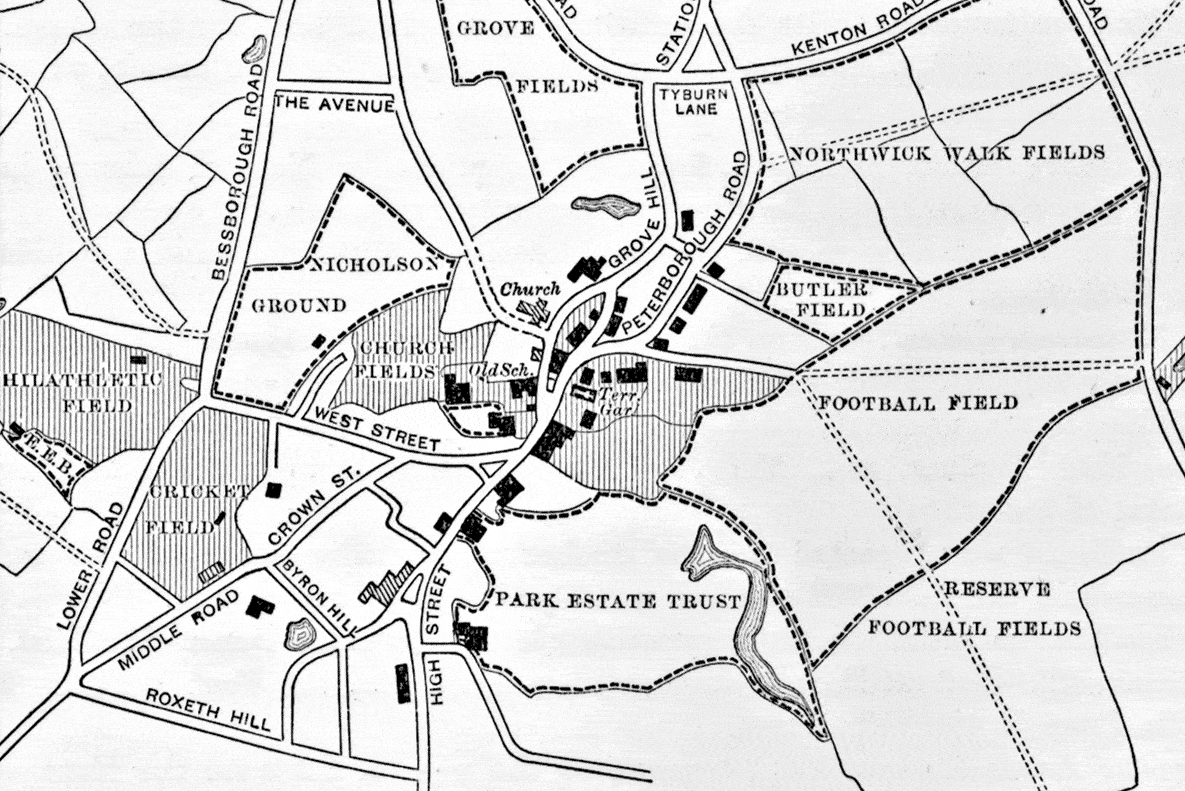 _Insight_
Our concept became one of refinement, promoting the heritage of a revered educational brand with a sleek design befitting the school and its inhabitants. The space is precise, clean and ordered, with clear delineation between products, all of which are eloquently displayed. The stark white walls are complemented with a rich grey colour palette and low hung ceiling lights, adding a touch of opulence to the store.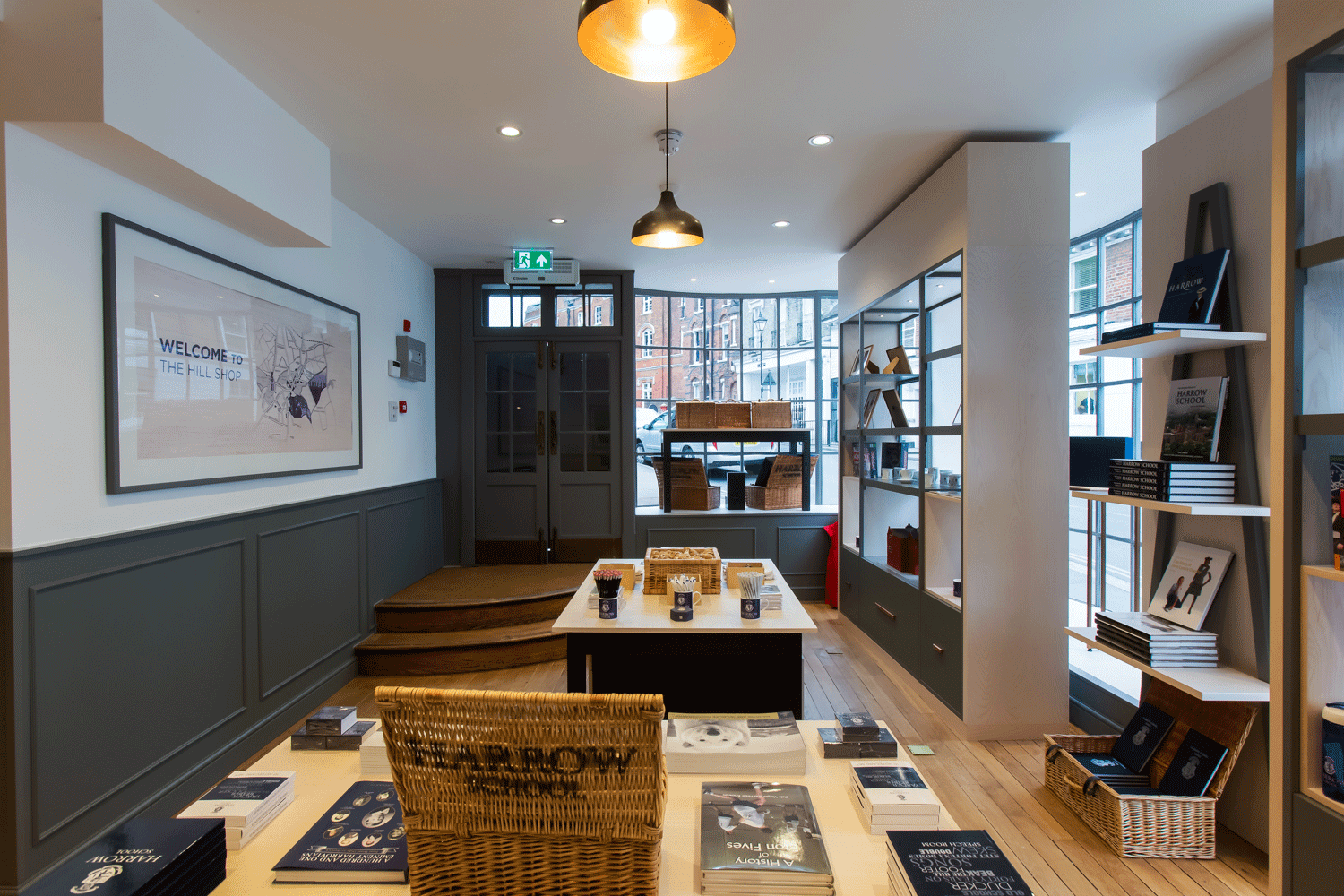 _Realisation_
It's the ordered notebooks with not a hair out of place juxtaposed with the rows of brightly coloured popcorn which make this store an eclectic mix of the necessities, providing the students with a one-stop-shop for all their needs.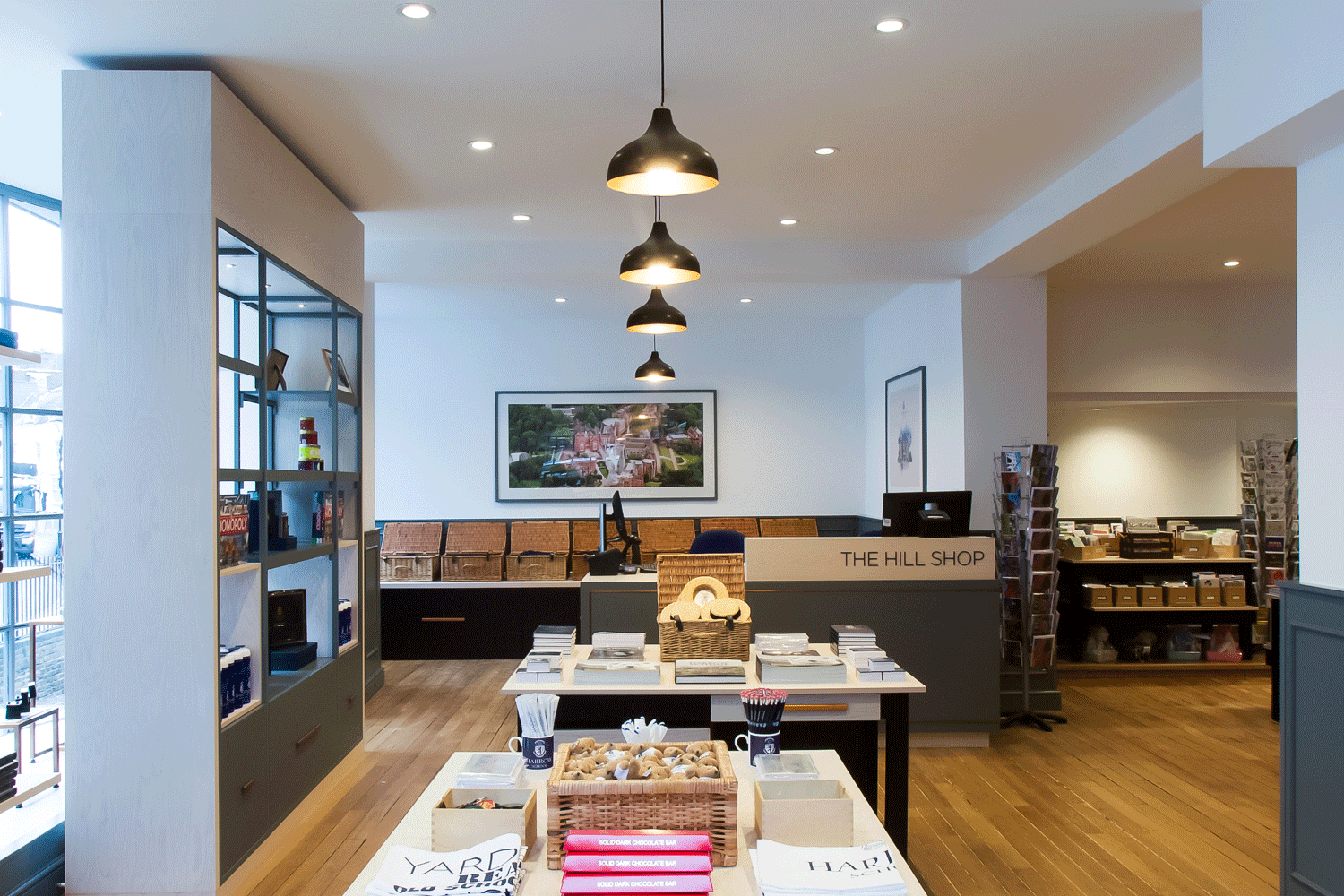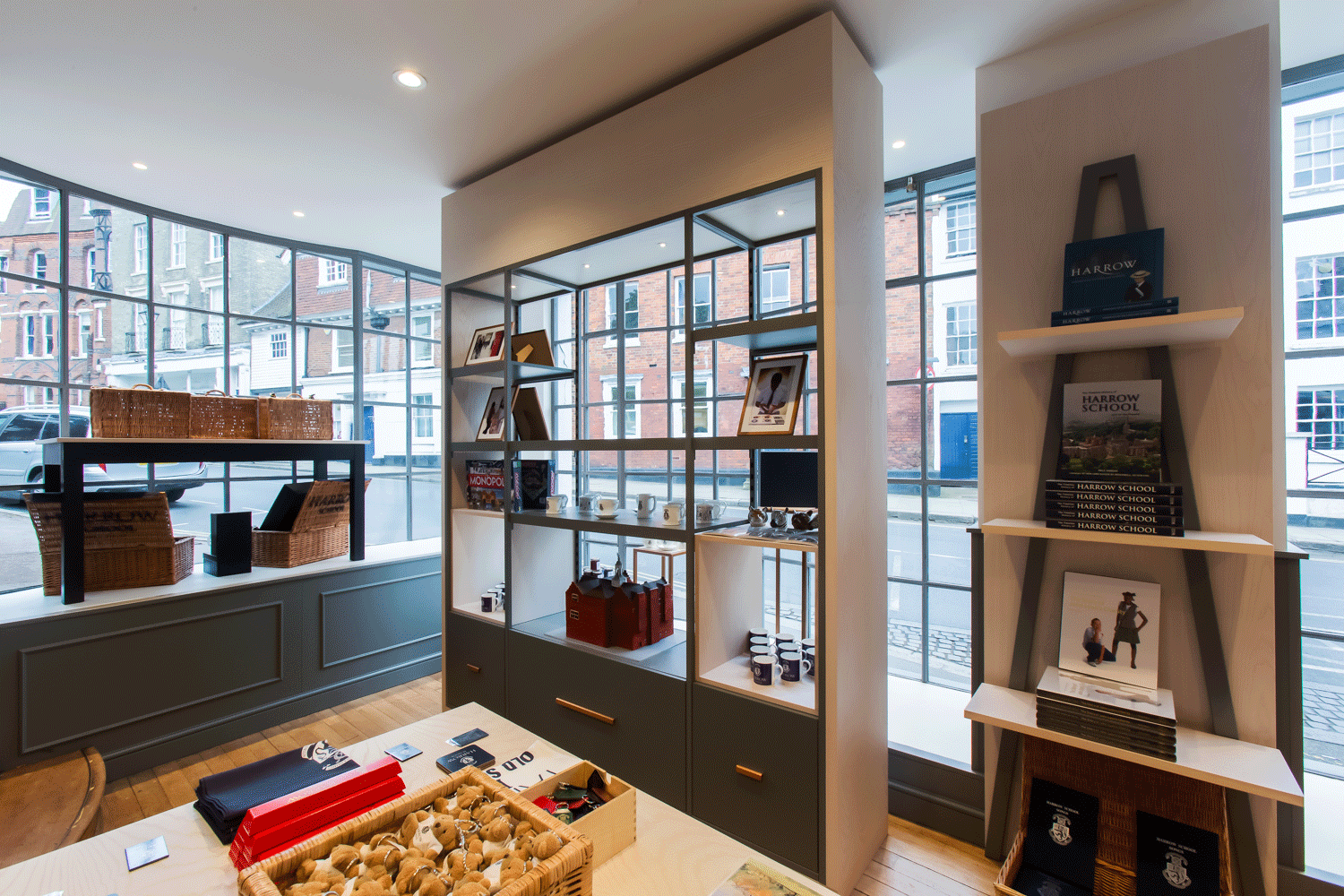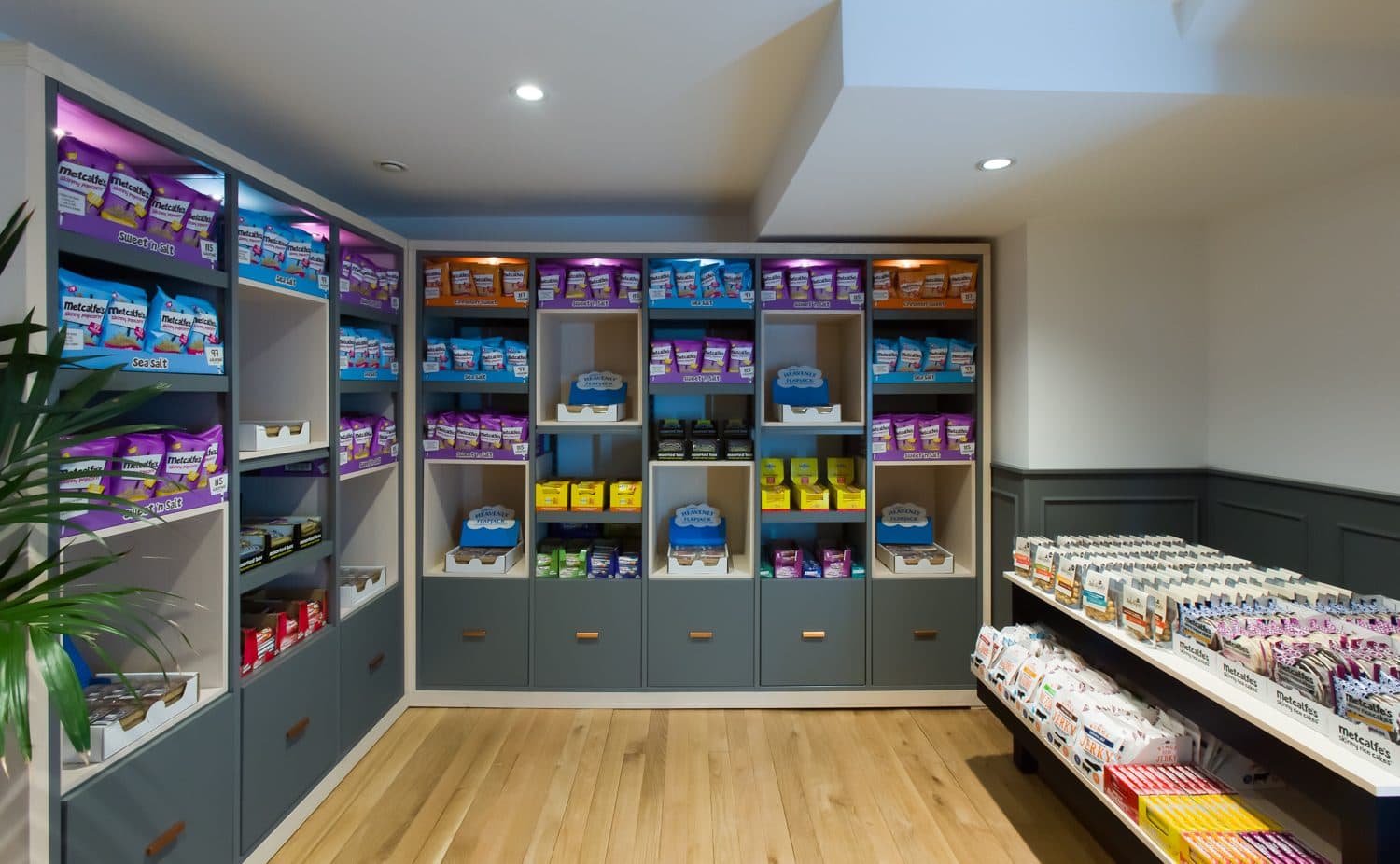 Our opinion
"Blurring the lines between luxurious aesthetics and day-to-day products for students, the Hill Shop relocation and redesign was a project with a difference for us here at D4R. Our designs never once deviated from the refined, premium concept which is akin to Harrow School's ethos, yet the quirks of monopoly board games and propercorn stand out to create a student-vibe as part of the school's shop."