Retail Identity Concept
_ ETUDE House
Redefining the role of physical retail in the beauty sector
Following on from the successful House of Colour Play store concept launch in 2017, ETUDE wanted to revisit the sweet and playful aesthetic of the brand's roots with a renewed retail identity.

To appeal to today's more digitally native customers we were asked to transform the retail store environment focusing on the experience and introducing digital content from the brand's online world.
_Research & Insight
_Retail Strategy
_CX Strategy
_Retail Identity
_Messaging & Narrative Strategy
_Environment Design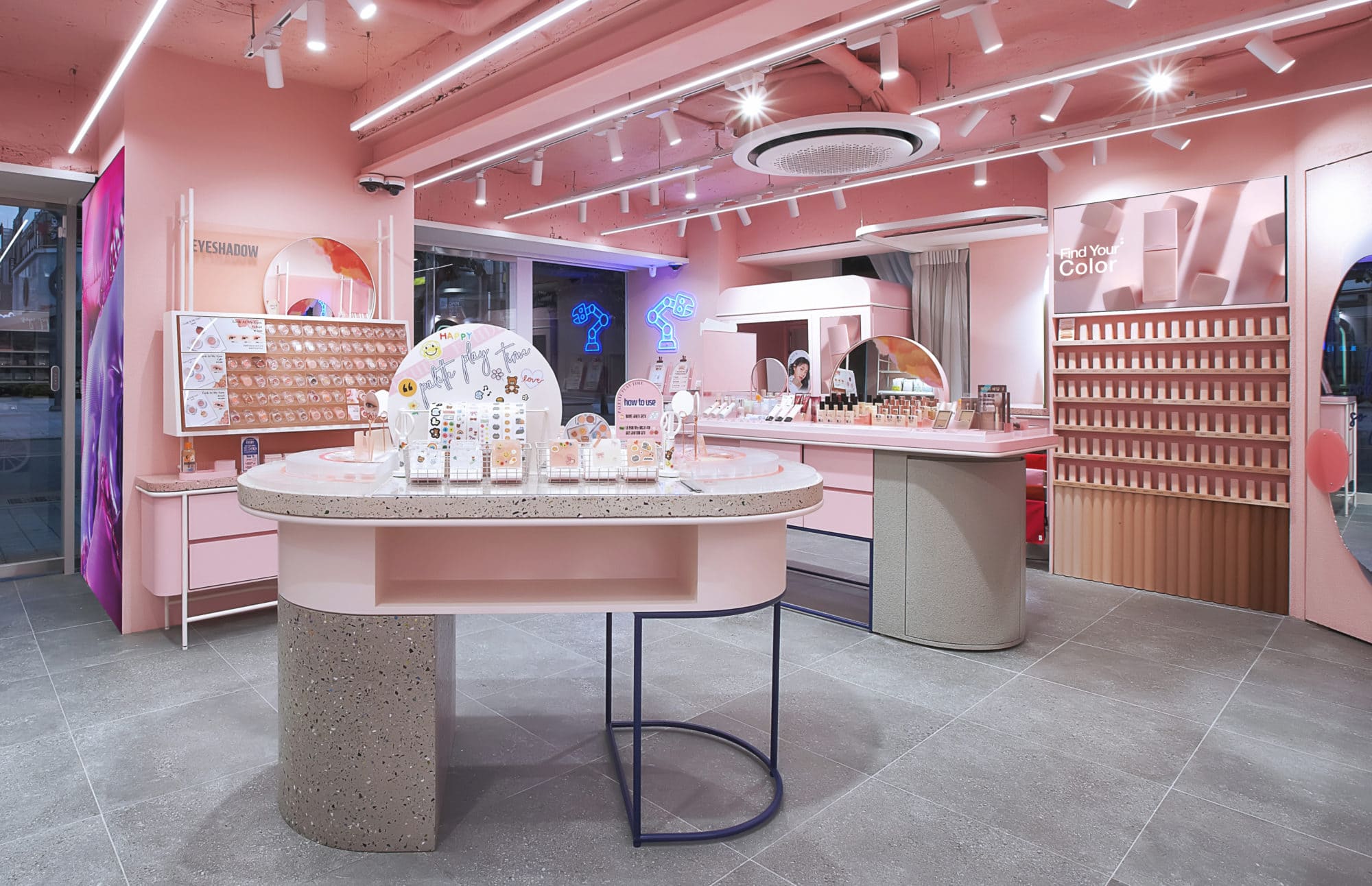 _Idea_
The client wanted a best-in-class global store concept that presents shopping as a fun, engaging, and completely omni-channel experience. We were tasked with building a playground of cosmetic retail that layers experiential and interactive elements to redefine the role of physical retail in the beauty sector. This included amplifying brand voice from digital platforms to communicate the ETUDE House story and ethos.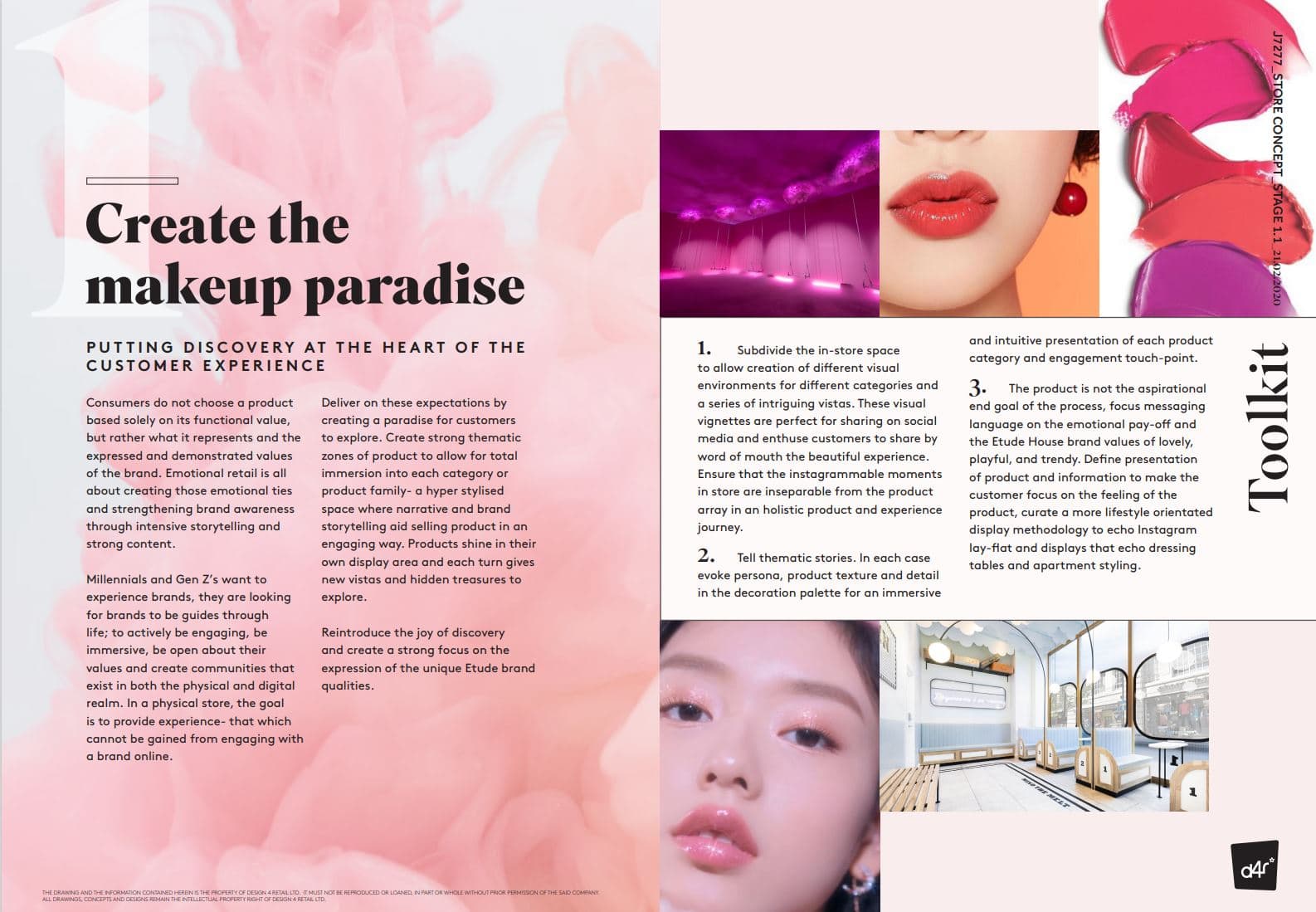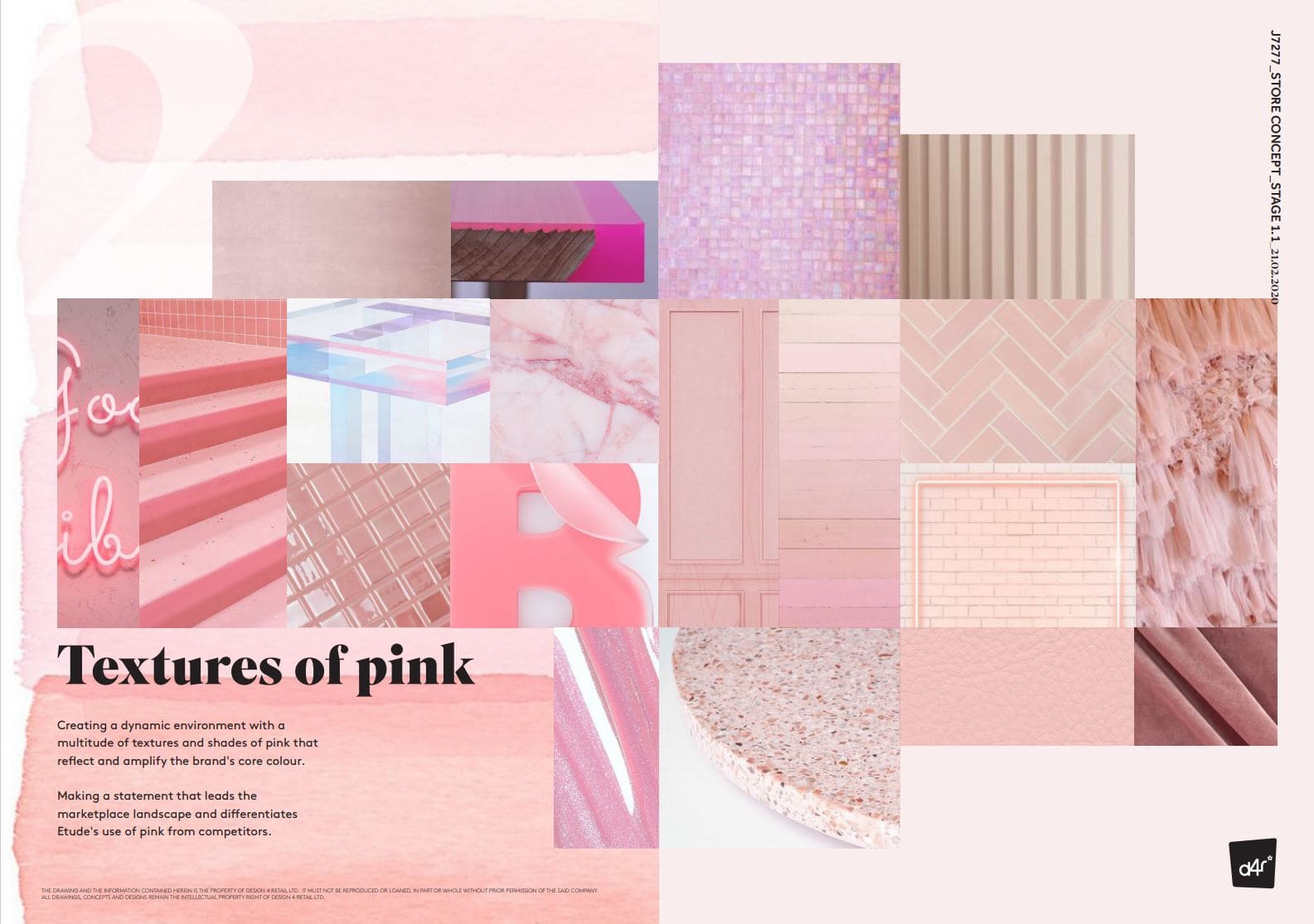 A house of beauty and a place for dreaming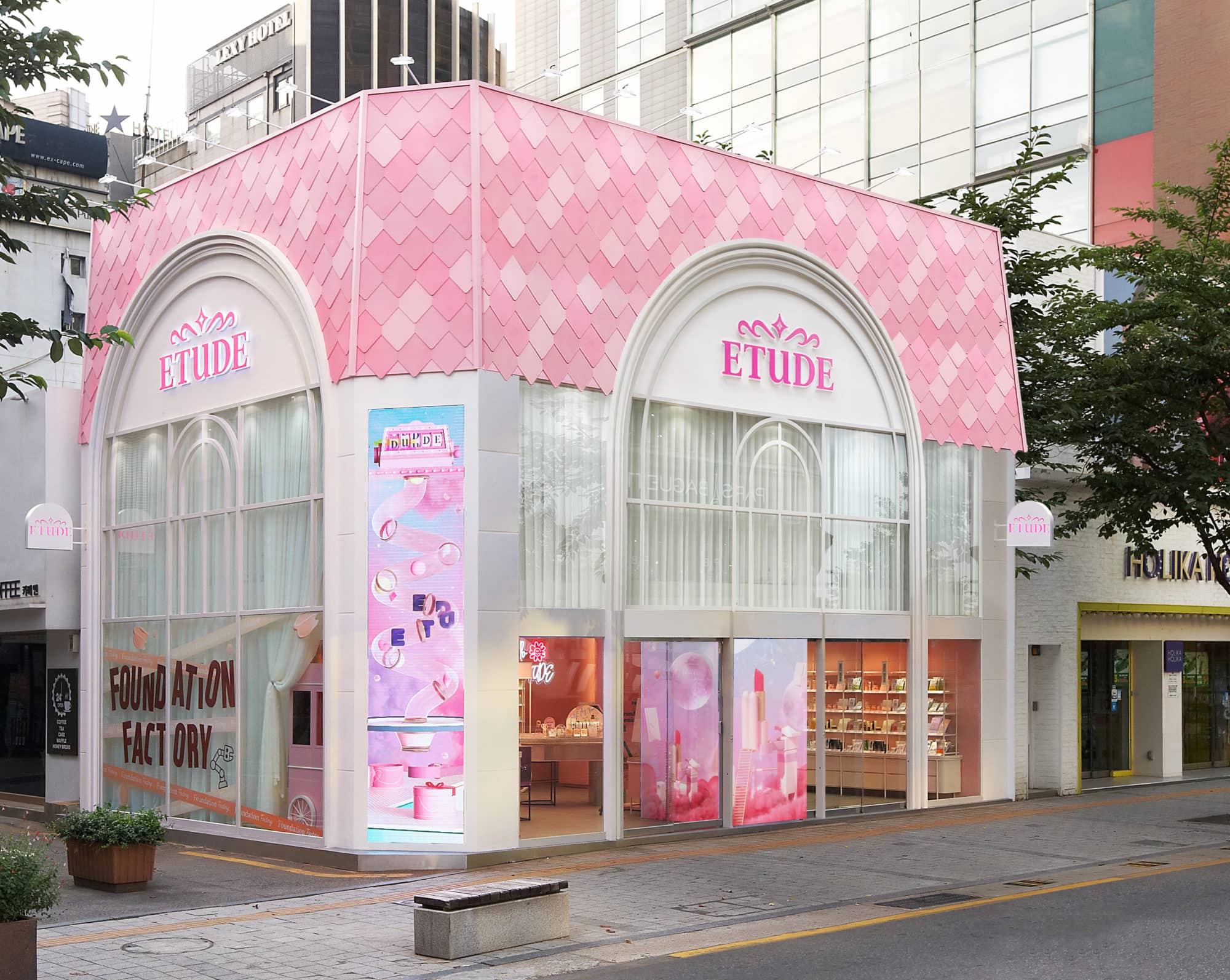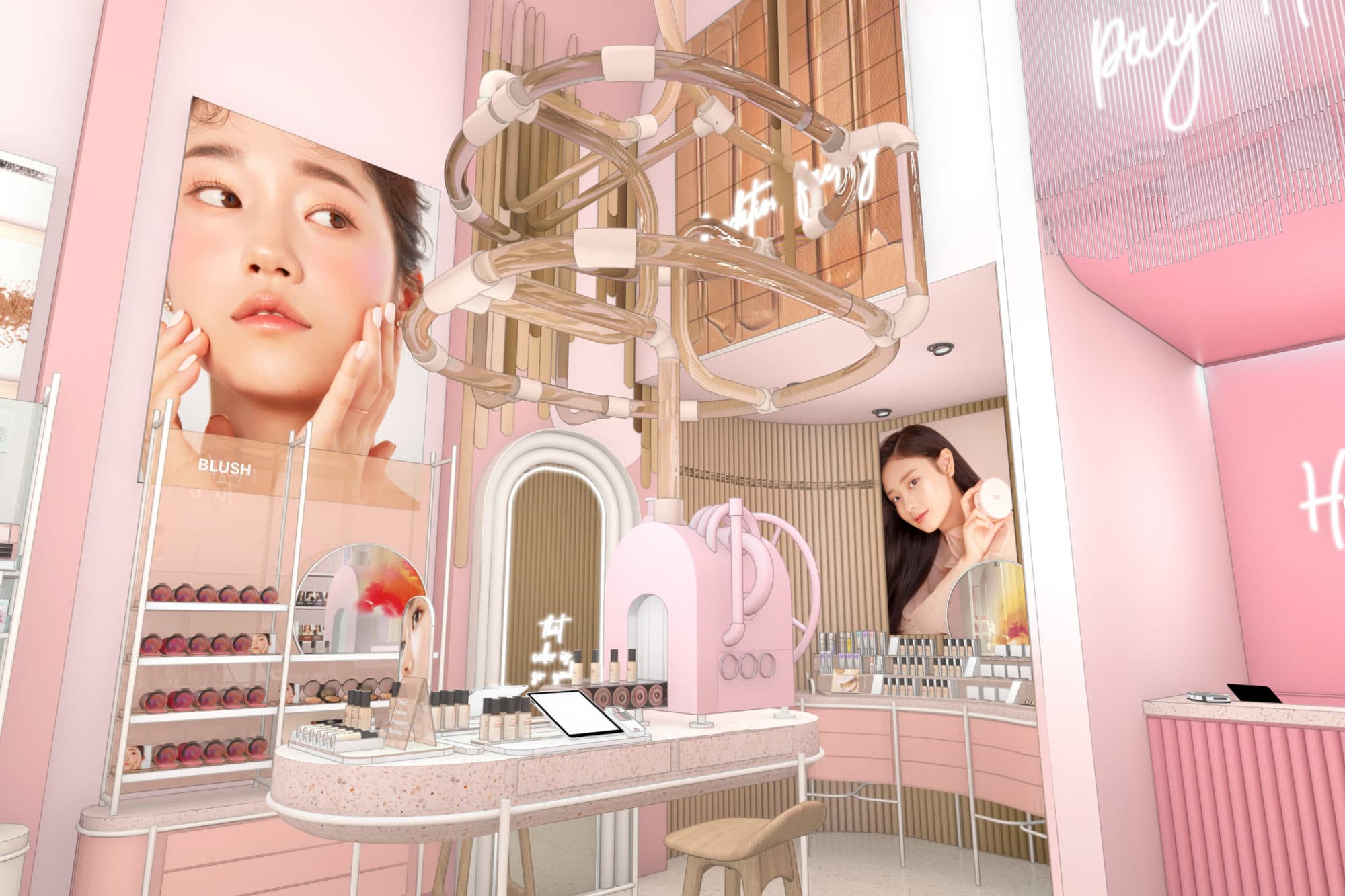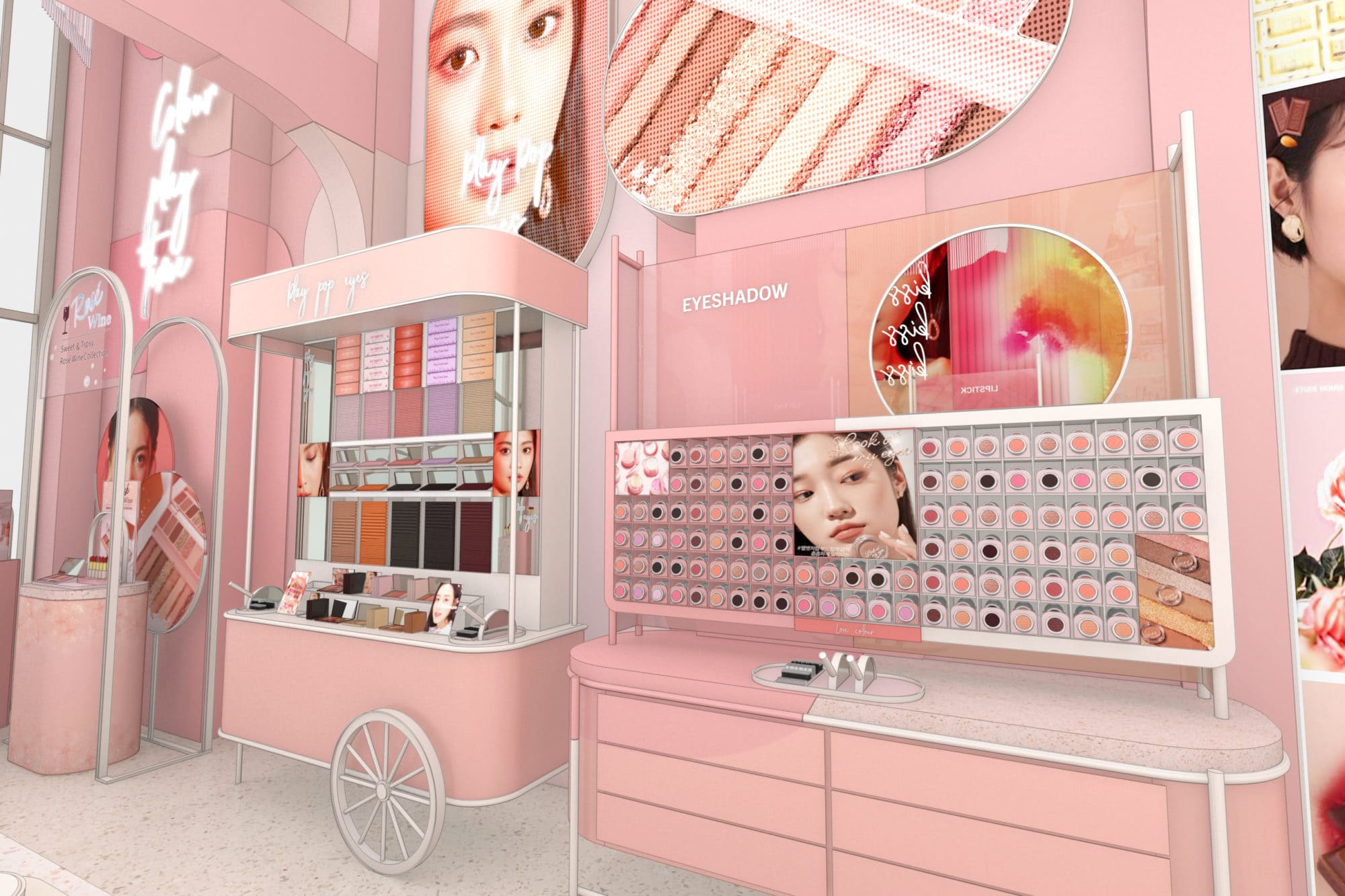 _Insight_
Design4Retail were engaged to provide creative and strategic services to ensure the heart of the concept shone through - playful pink, personalisation, digital content, and engaging display tools to help customers discover their perfect colour products! Personalisation is offered across a multitude of products, from an interactive skin scan and foundation mixing station where your product is delivered by robot, to play tables where palettes can be built with your own choice of colours and decorative elements, such as stickers and engraving. In-store messaging focuses on the emotional pay-off and the ETUDE House values of Playful, Trendy, Lovely with eye-catching and emotive category naming and invitations to test and play.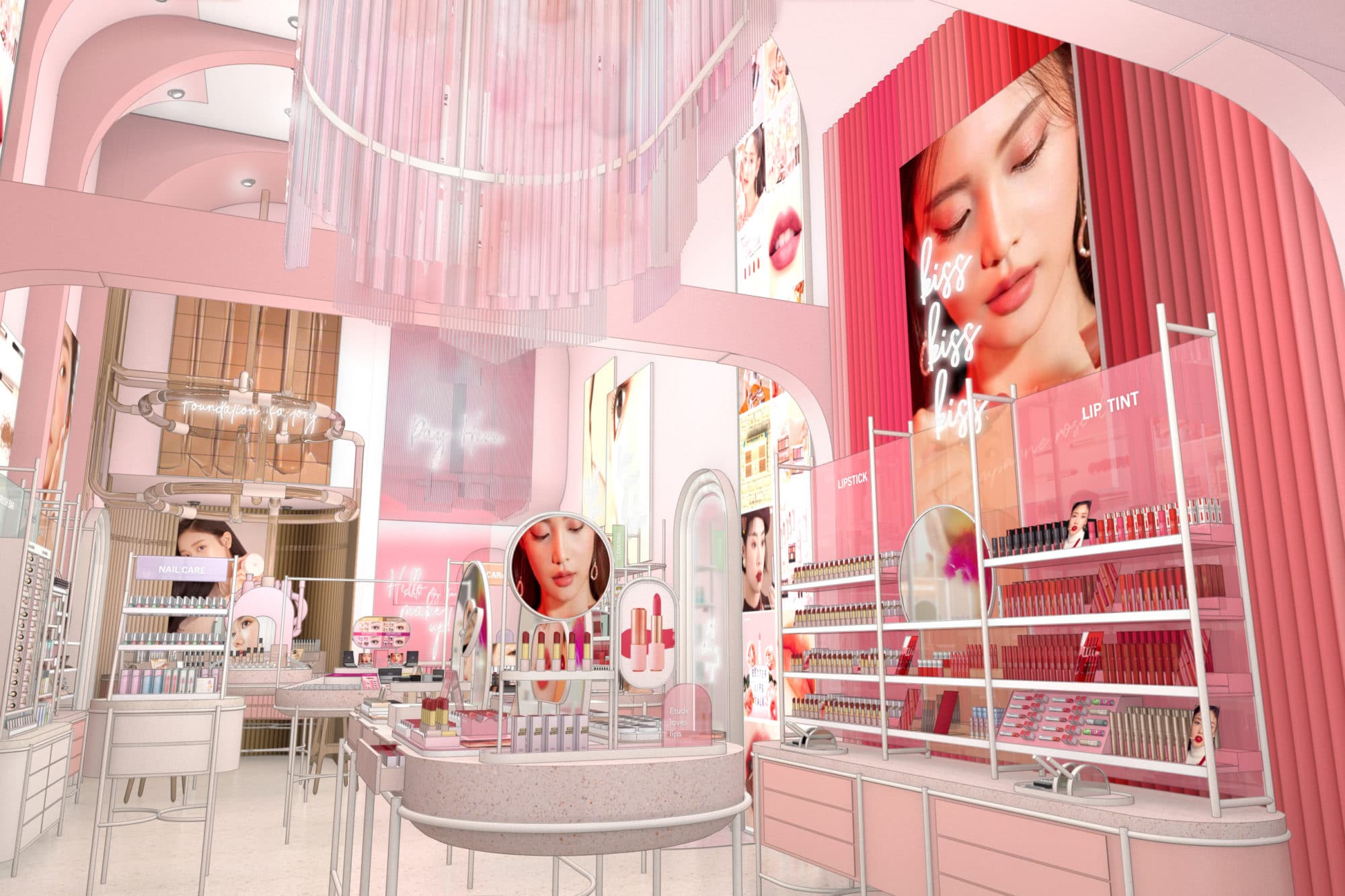 _Realisation_
Play, discovery, and choice is at the heart of the store activity. Our concept creates a home for customers - a house of beauty and a place for dreaming. The reinvented store concept direction returns to the classic ETUDE-owned device of the colour pink. The new store concept reinvents this and moves away from the static use of a single tone and creates a dynamic environment with a multitude of textures and shades of pink that reflect and amplify the brand's core colour, differentiating from competitors in the landscape. Filled with texture, innovative VM, and personalisation opportunities the retail identity is a playground for makeup. Strong thematic zones of product allow for total immersion in each category or product family - a hyper stylised space where narrative and brand storytelling uplift product selling. Products shine in their own display areas and each turn gives new vistas and hidden treasures to explore. You will find the new store concept in the flagship store in Sinchon-dong, Seoul, South Korea with future store/s to follow.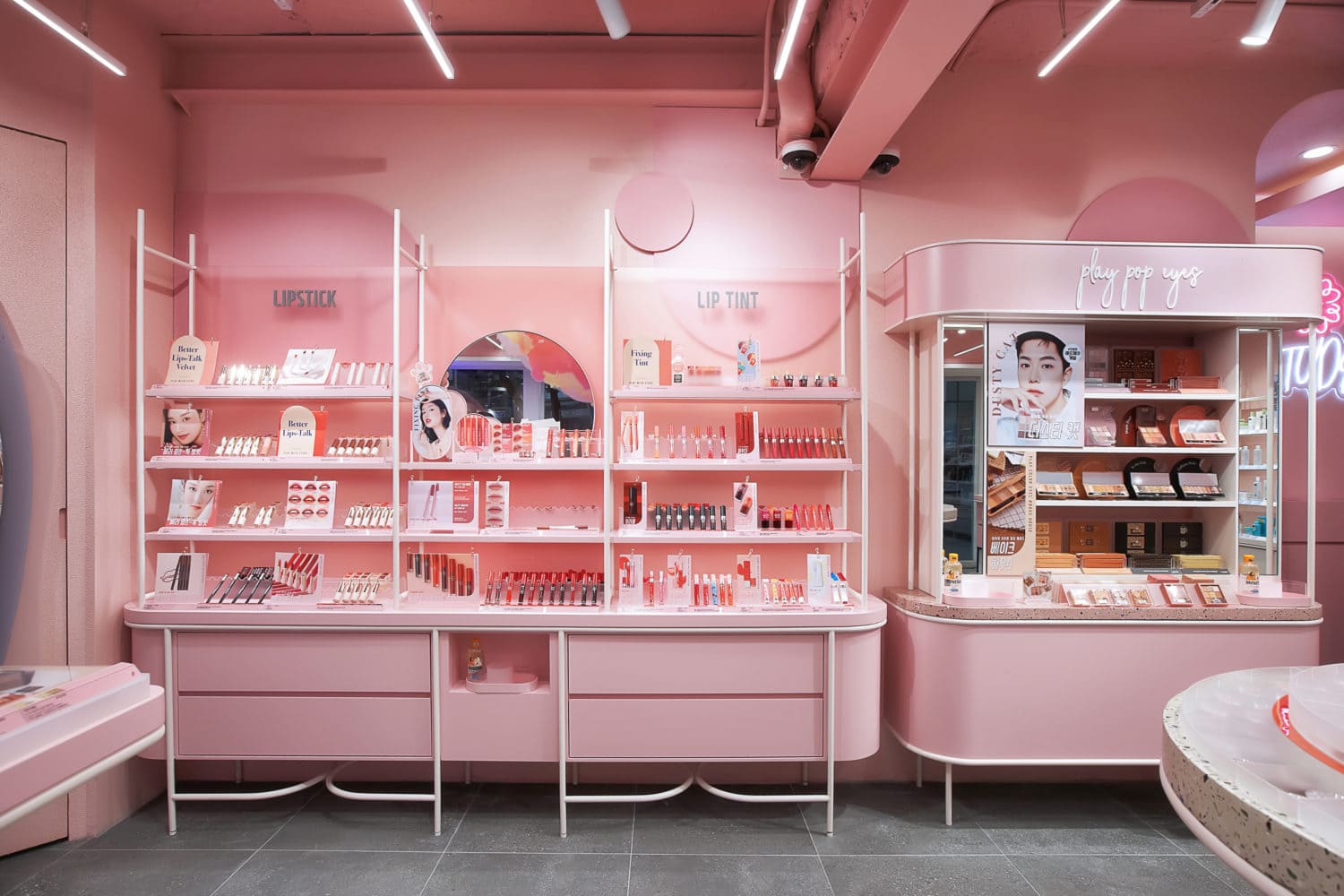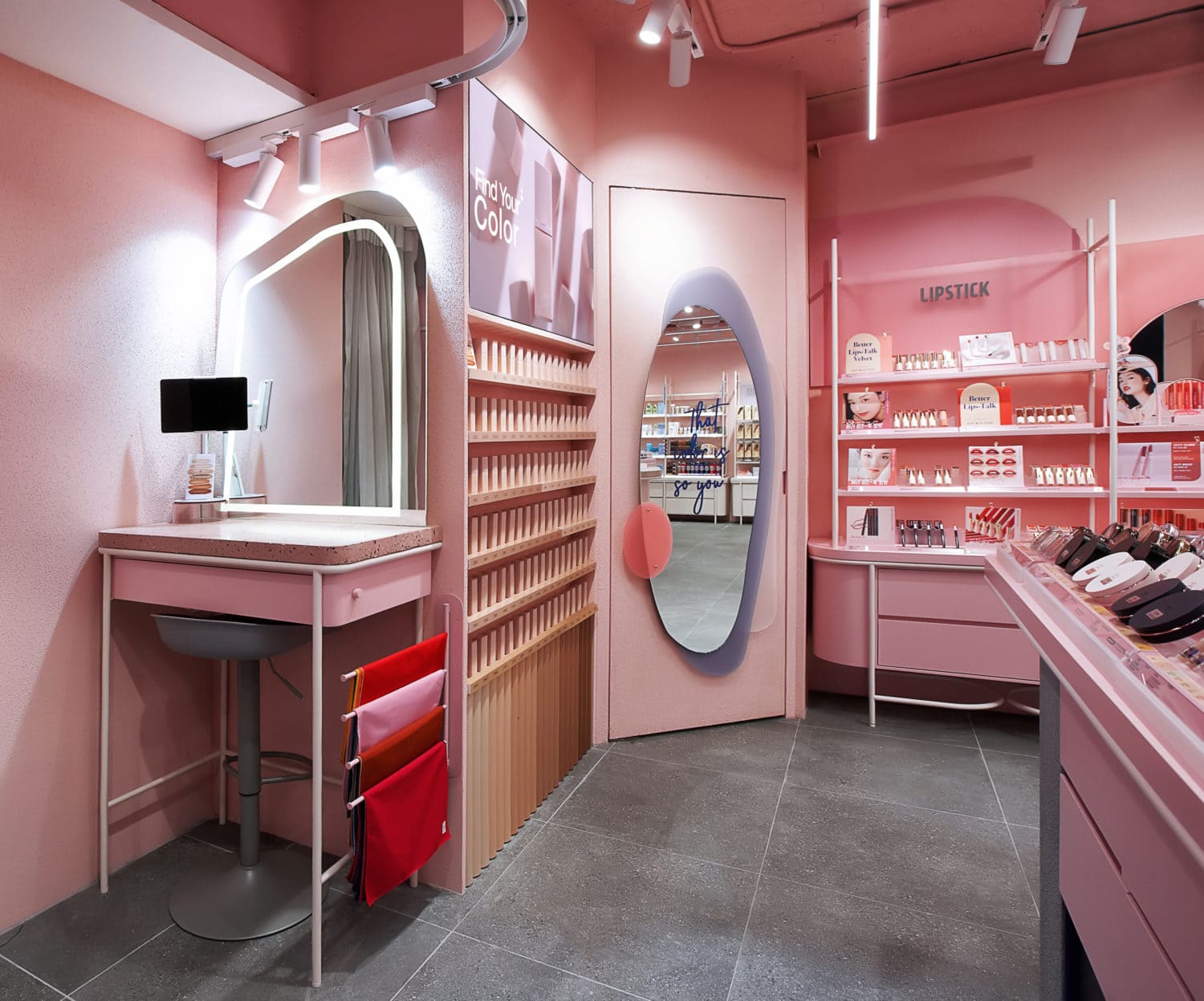 Testimonial
Our brand was looking for a new partner to design a store that would differentiate itself from other cosmetics brands. Looking at portfolios such as 'Too Faced' and 'Charlotte Tilbury', we found d4r - a brand that embodies unique concepts in stores. During the project d4r suggested appropriate concepts and designs based on a high understanding of our brand; completed professional design based on experience in designing cosmetics-related stores; completed the design within the planned schedule due to fast work speed; communicated with cooperation and detail; and had reasonable costs comparable to design quality and data provided.