Retail Identity
_ Dreams
The magic of storytelling
The retail identity for sleep specialists, Dreams, disrupts the traditional method of choosing the perfect mattress, with bold storytelling and a reimagined store narrative, underpinned by the quality and longevity of the brand.
Brand identity
2D Design
Creative Design
Spatial Design
Development
Project Management
Implementation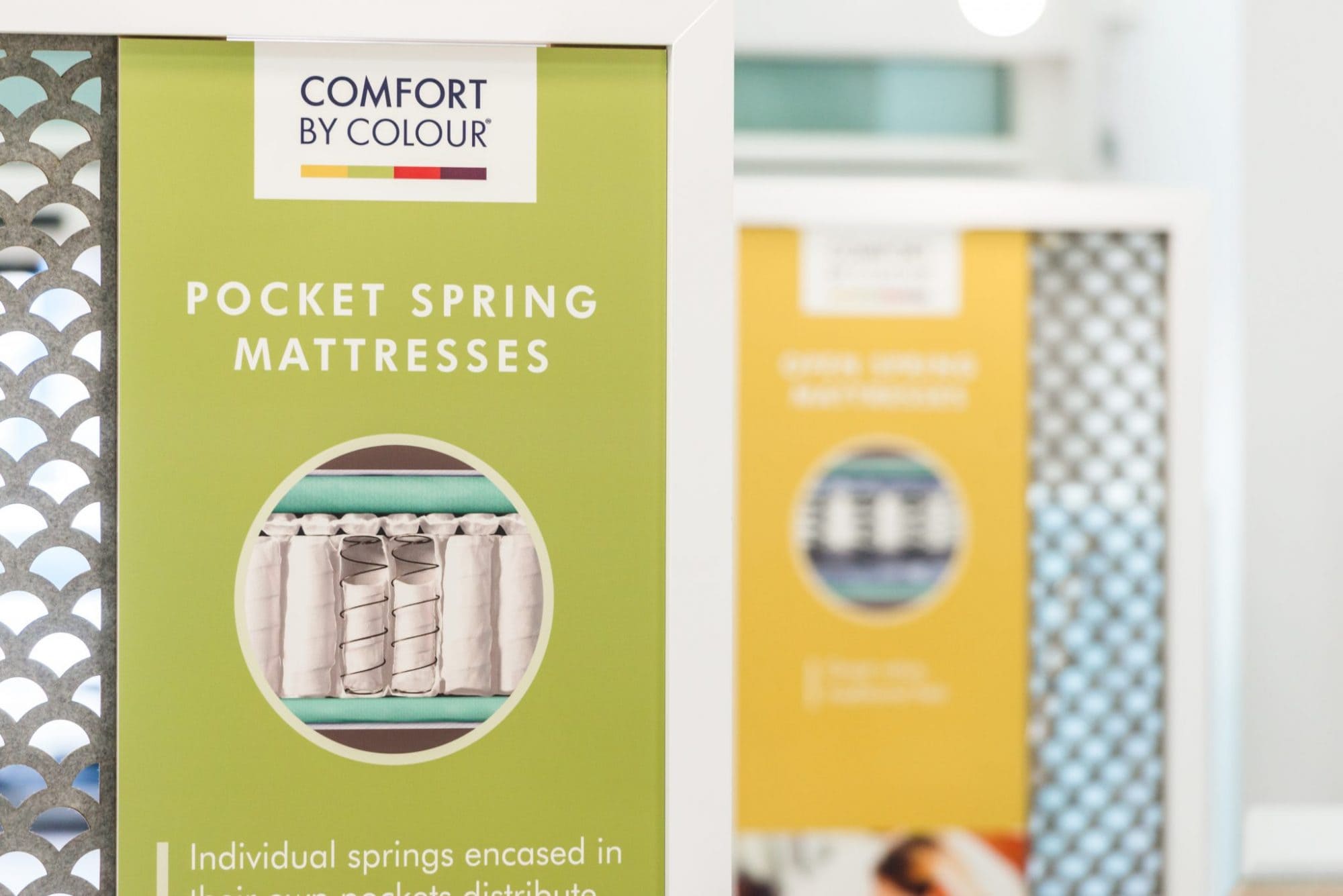 _Idea_
As part of their reimagined retail story, Dreams looked to offer a softer, more welcoming environment for their consumers, ensuring that each purchase would made with comfort and ease. Part of this experience would be driven by the education journey, with consumers navigated by the illustrative 'Comfort by Colour' owned by the Dreams brand.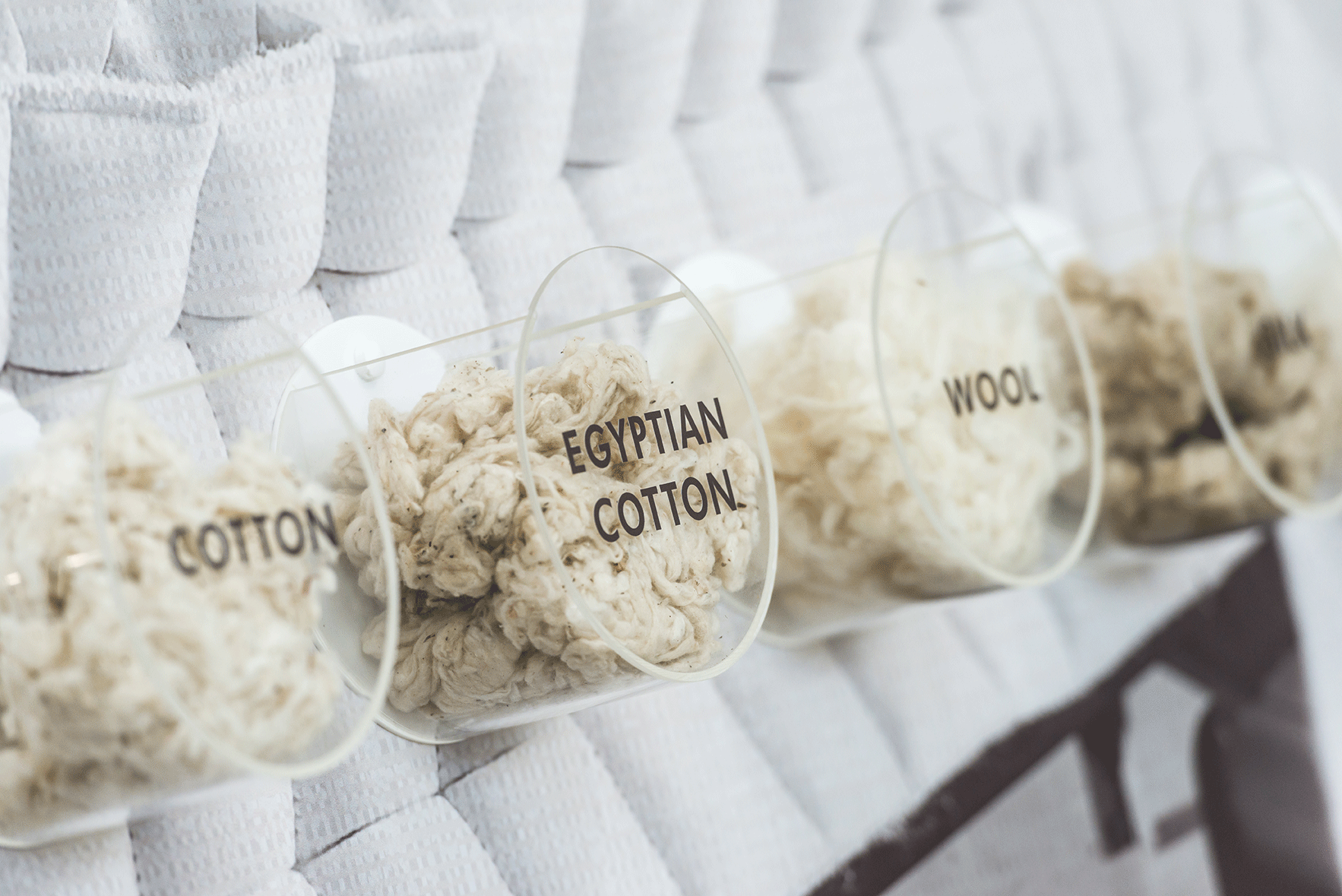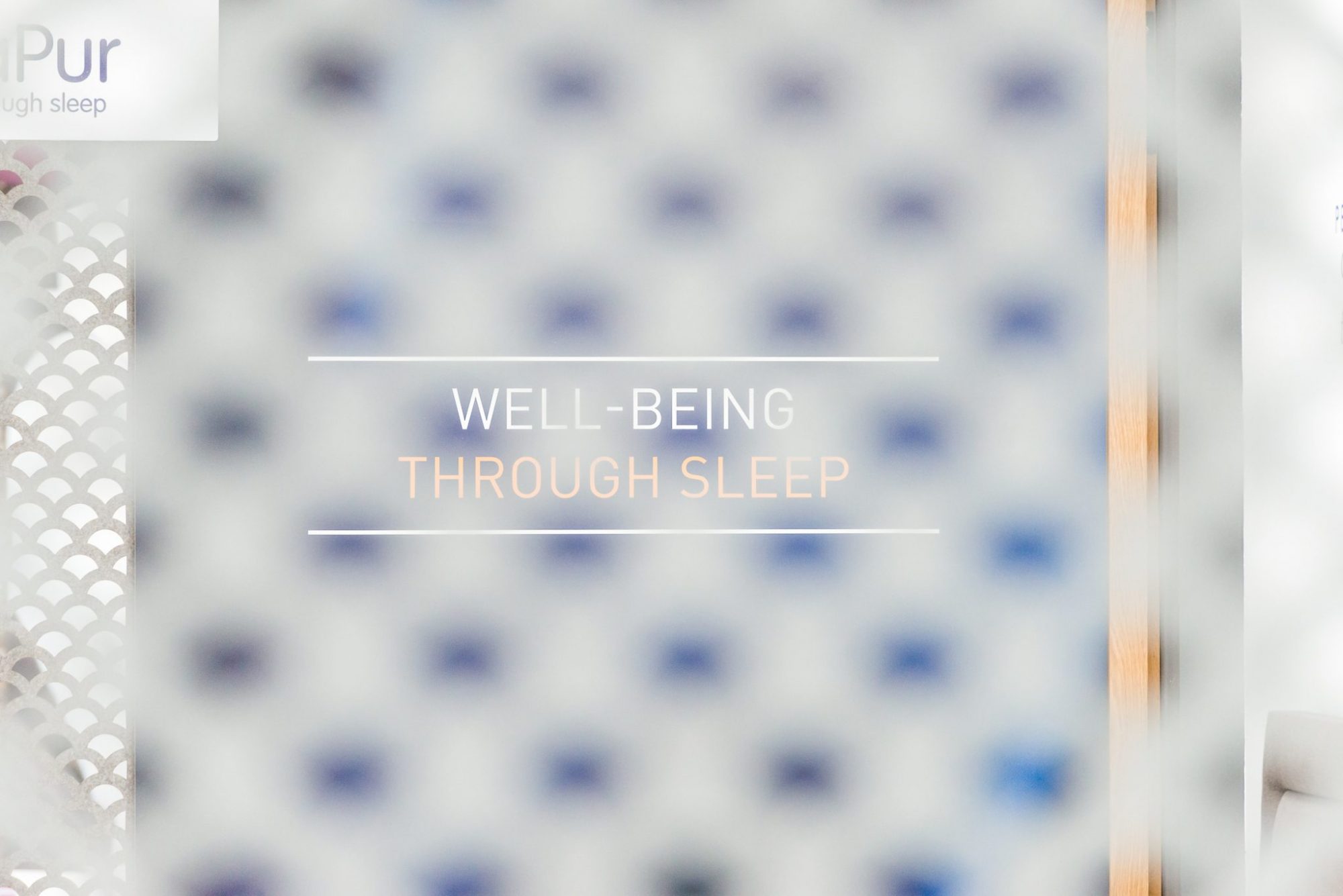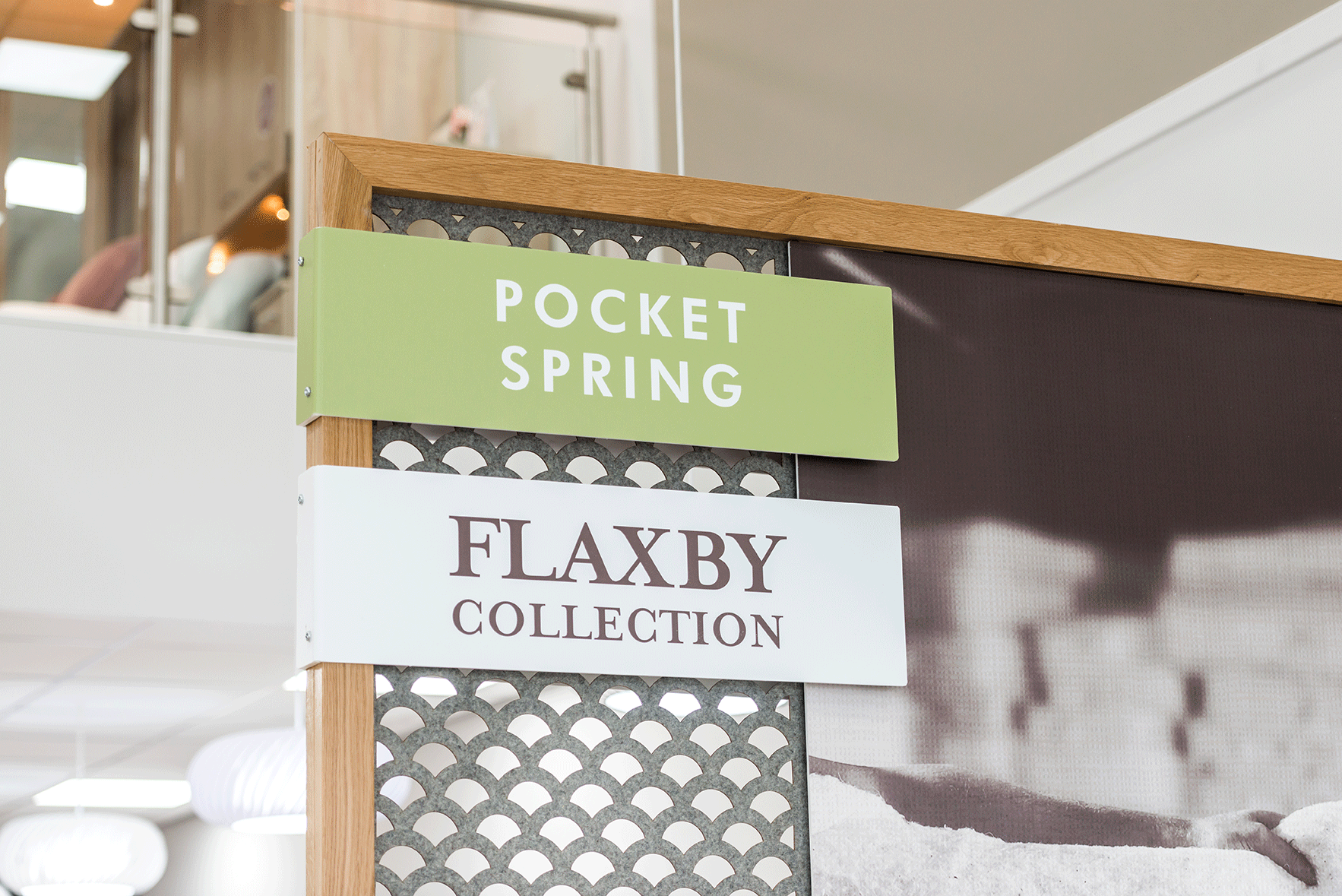 _Insight_
The notion of storytelling became the golden thread of our concept, creating a retail strategy which would reassert the brand as a leading sleep retailer. From the immediately noticeable comfort by colour through to the beautiful lifestyle imagery and soft tone of voice, the graphics palette is soft yet compelling against the backdrop of textured fret cut panels. Disrupting the traditional Dreams store, the new concept is one of indulgence, comfort and assertive brand story.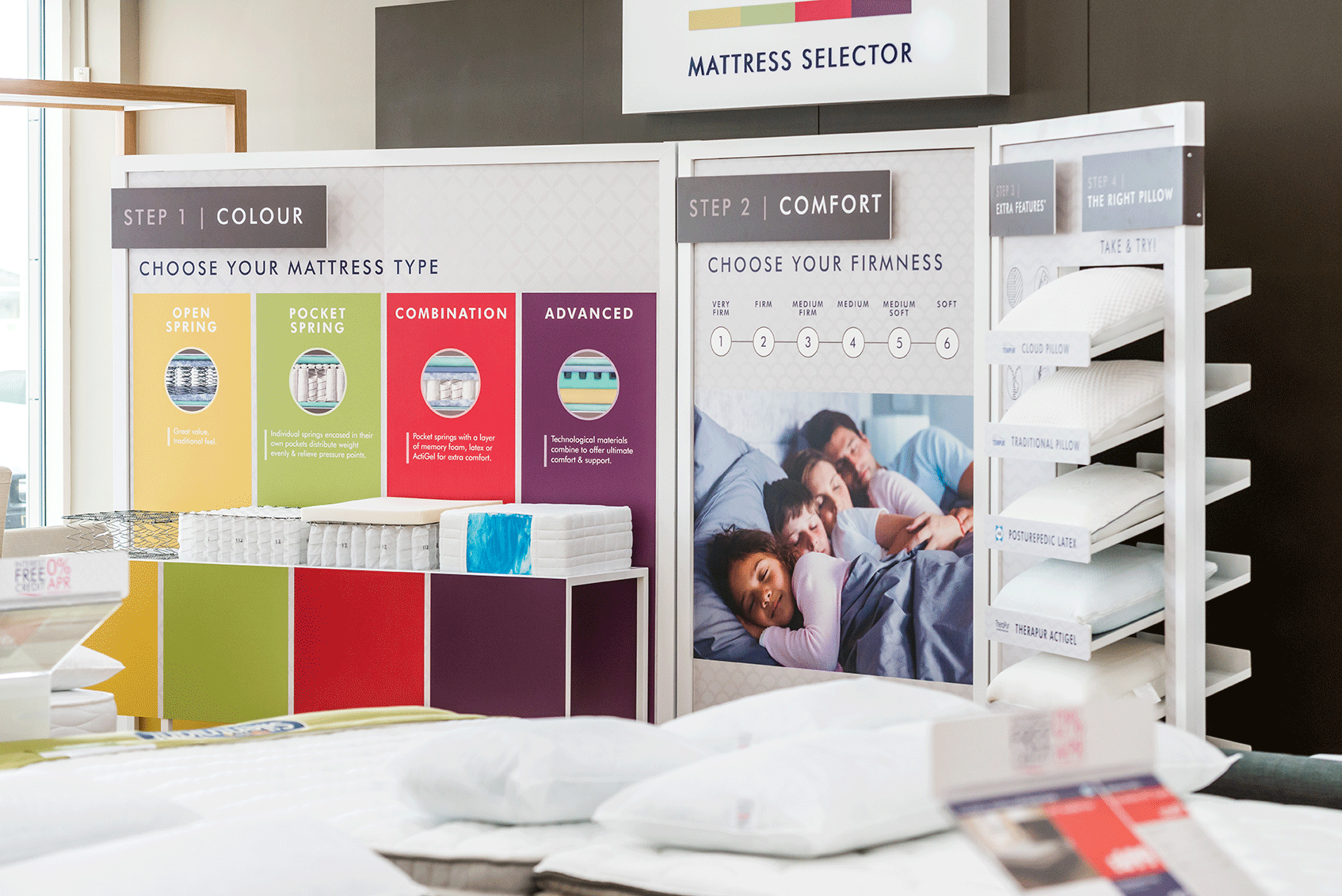 _Realisation_
Defined as their next generation store, the reinvented strategy for Dreams elevates the brand through the notion of storytelling, creating a welcoming environment and a platform for informed purchases.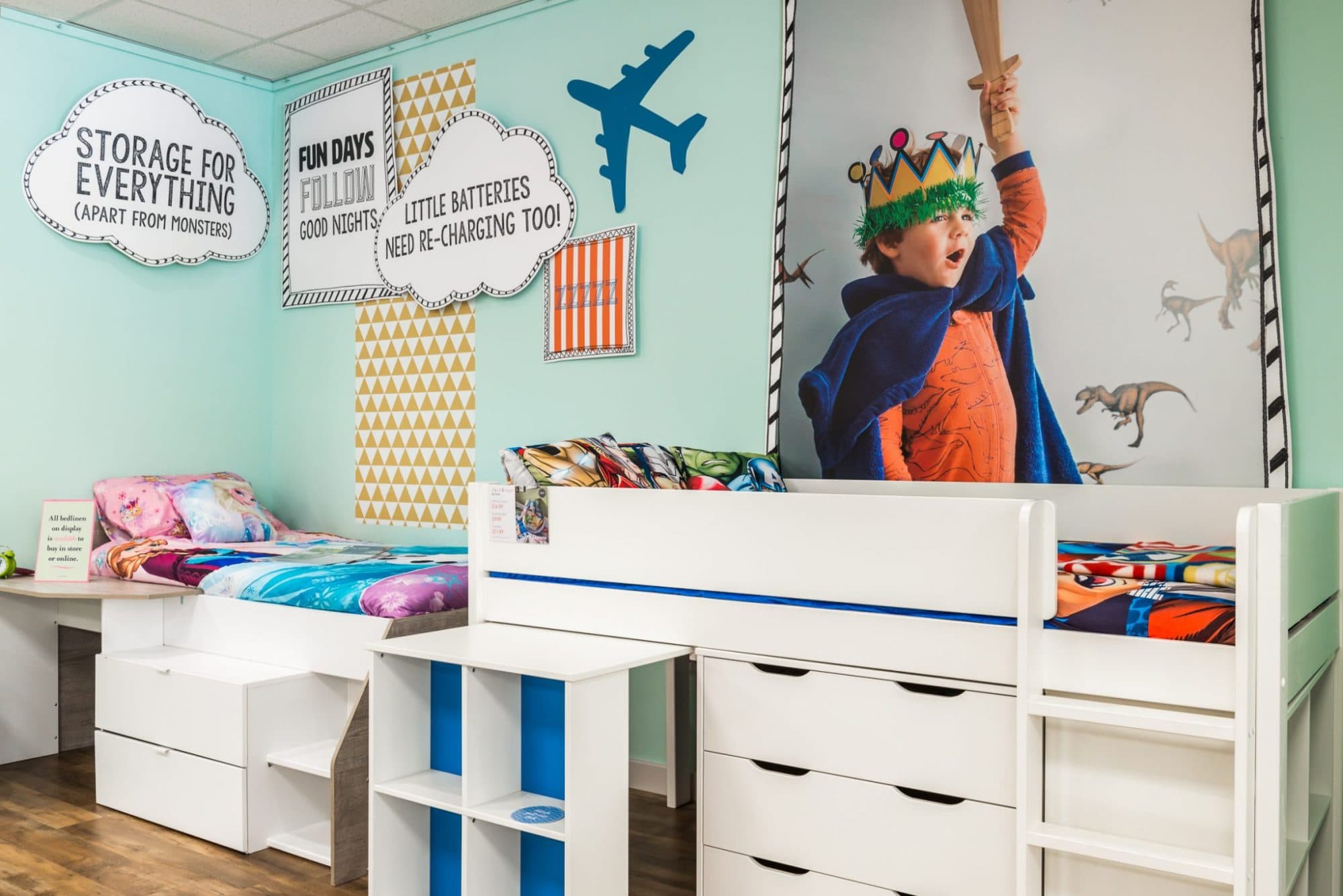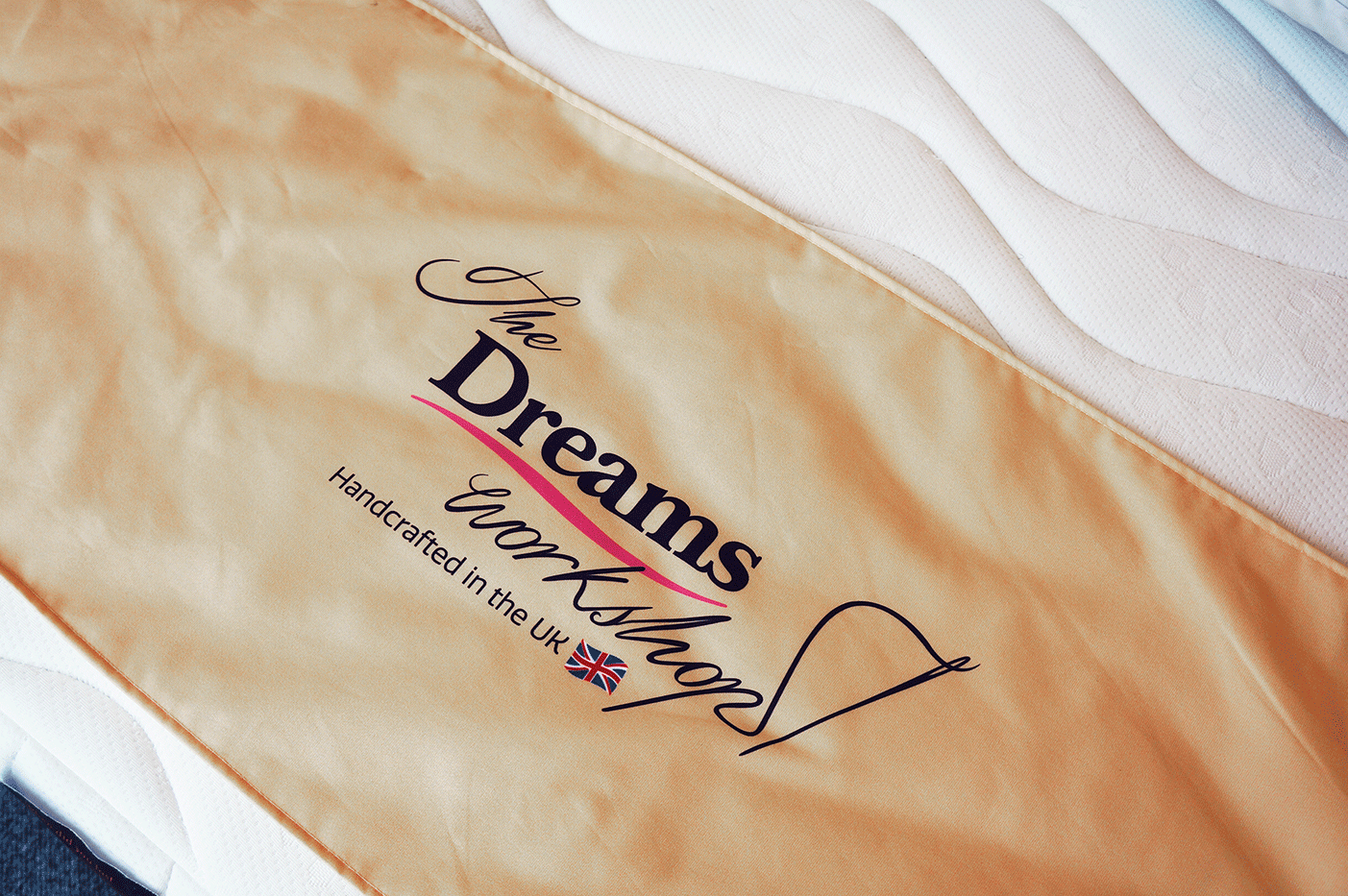 Our opinion
"To solve the global issue of when and how we sleep, retailers across a multitude of industries have reacted with their own version of nocturnal well-being. Dreams' realisation of their 'Store of The Future' considers the importance of rest of recuperation as part of the latest wellness trends, reinventing their store portfolio to focus on indulgence and comfort when purchasing a mattress."