Brand activation
_ Clarins
Creating branded events
Traditional beauty and fragrance brand demonstrate just how well they can create non-traditional retail events, with entirely bespoke events and promotional sites.
Insight
Creative Design
Development
Project Management
Implementation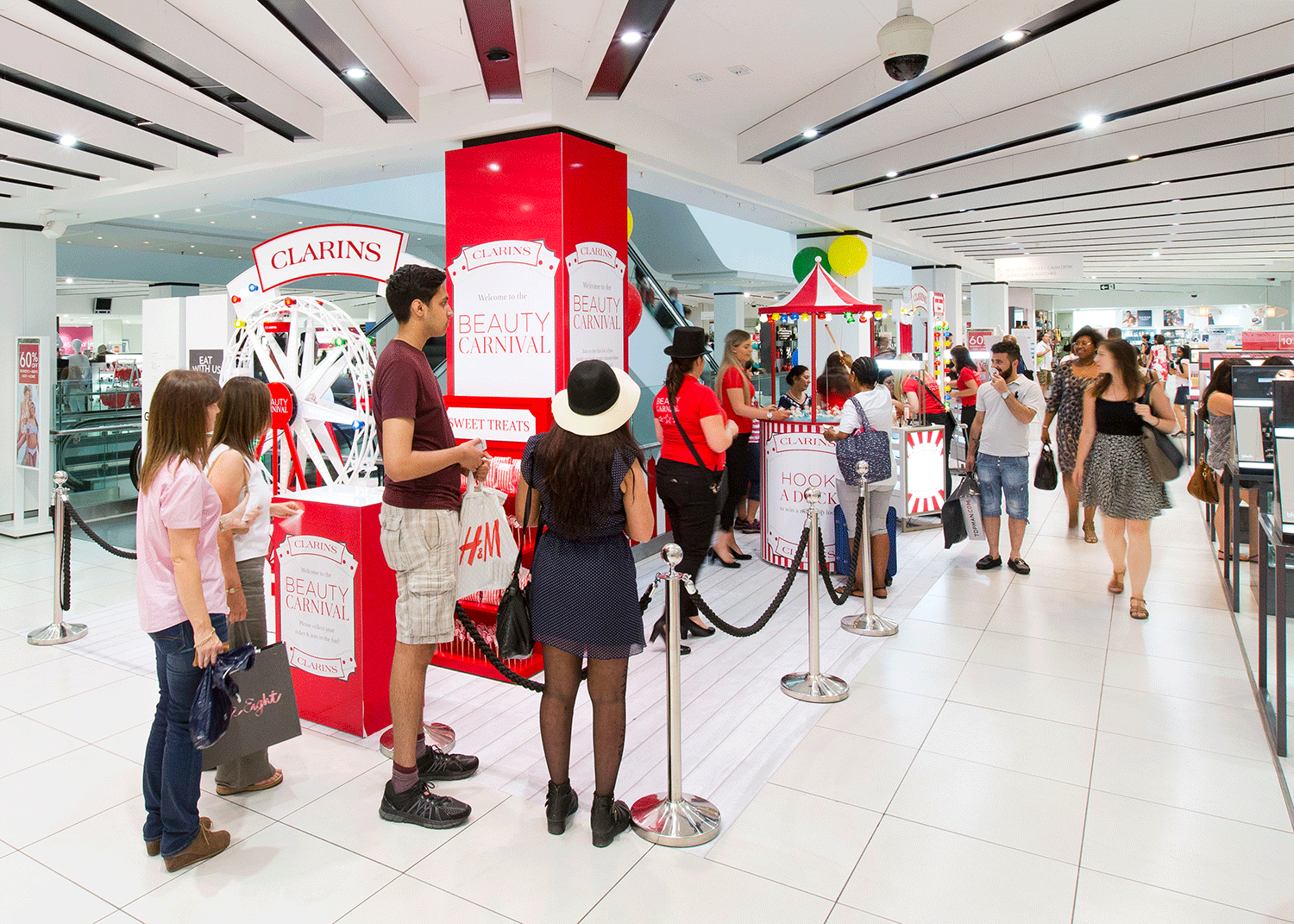 _Idea_
Well established in the health, beauty and fragrance market, Clarins have captured the hearts and loyalty of millions. However, this doesn't stop the brand consistently offering brand activations across the country, designed to entice and delight. Looking to both re-connect with their loyal consumers and welcome new buyers, the promotional spaces are overflowing with educational tips, quirky experiences and beautiful retail design.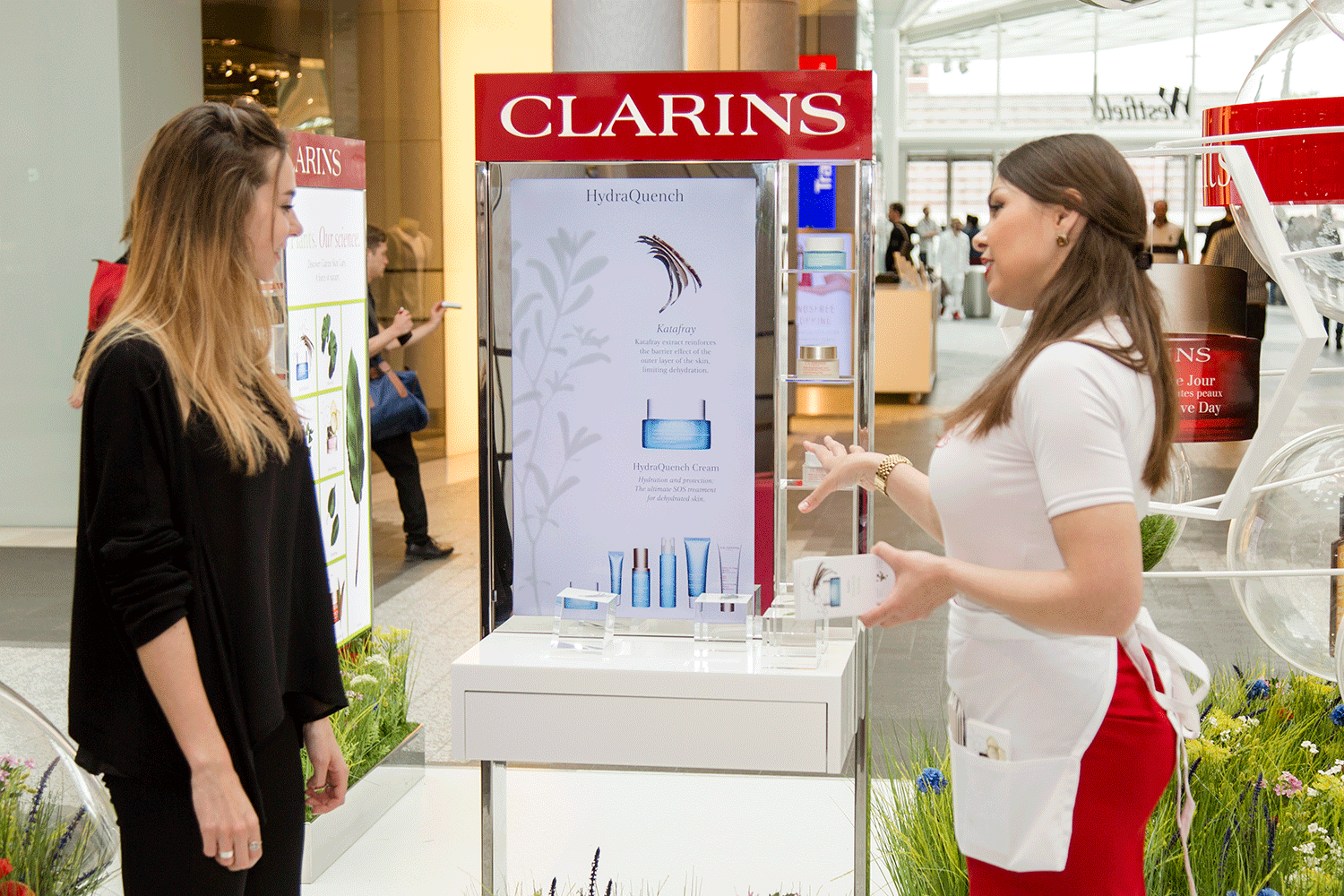 The thrill of the carnival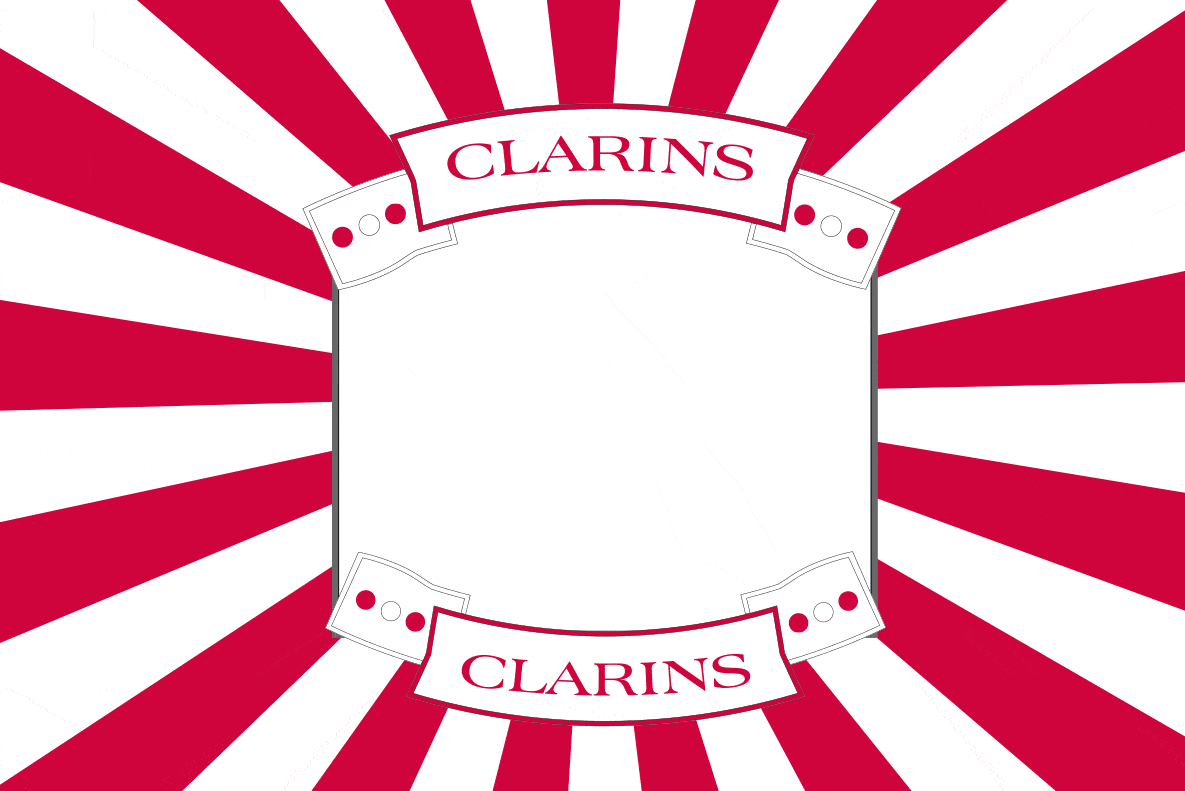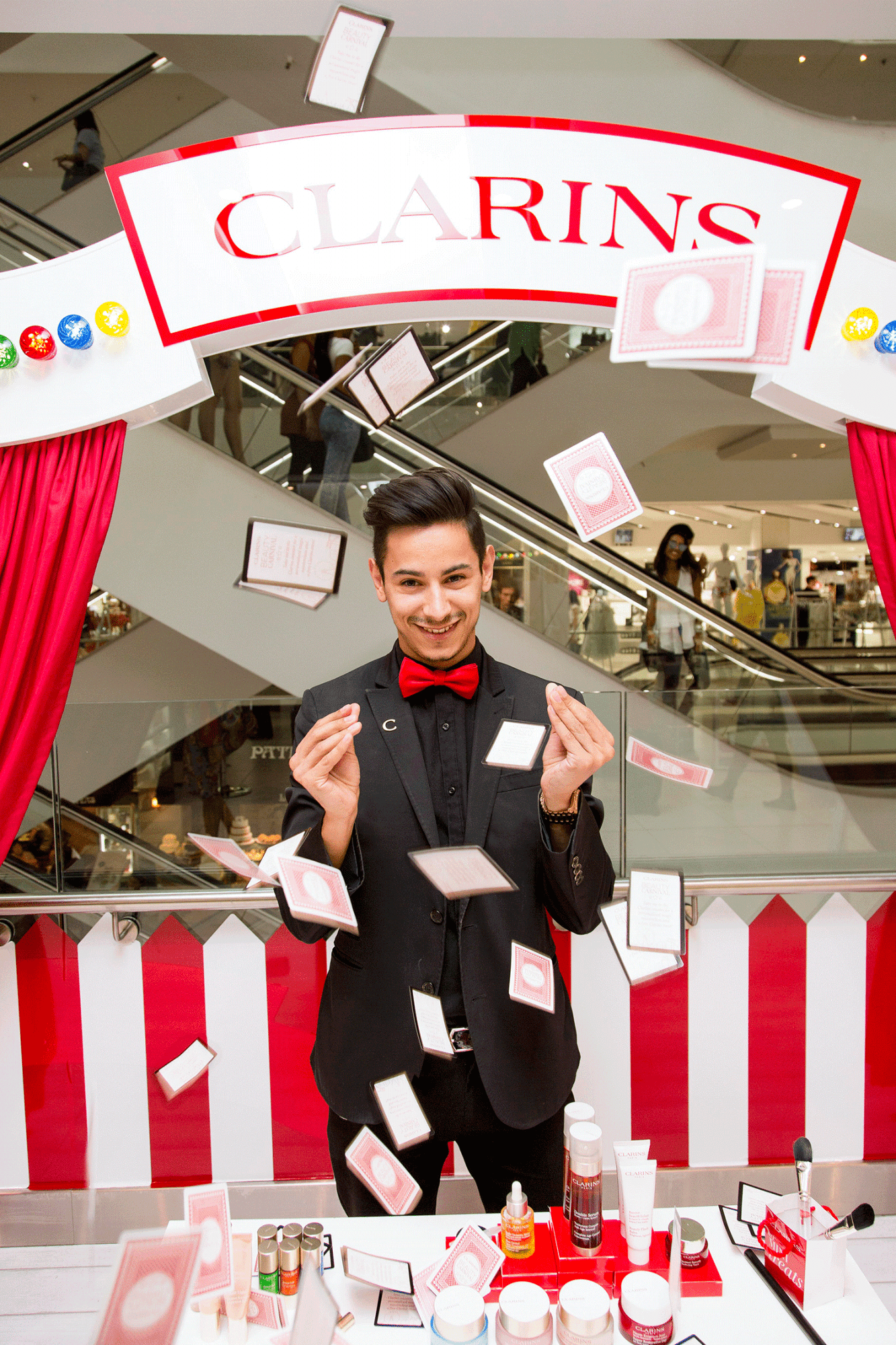 _Insight_
From the thrill of the Clarins Carnival concept, designed to inject fun and games into the world of beauty, through to the educational platform for the Plants Our Science event, the brand activations create a sense of excitement and adventure for Clarins consumers. To coincide with the often quirky designs, consumer interaction is equally as important for the brand. Whilst the carnival sparked a not-so-subtle throwback to childhood funfairs, the foliage-focused event created a space for exploration of brand and product.
_Realisation_
Whether you walk away after defeating hook a duck or armed with information on the beneficial ingredients in the beauty products, the Clarins promotional spaces are sure to leave consumers feeling excited by the brand and their dedication to health & beauty.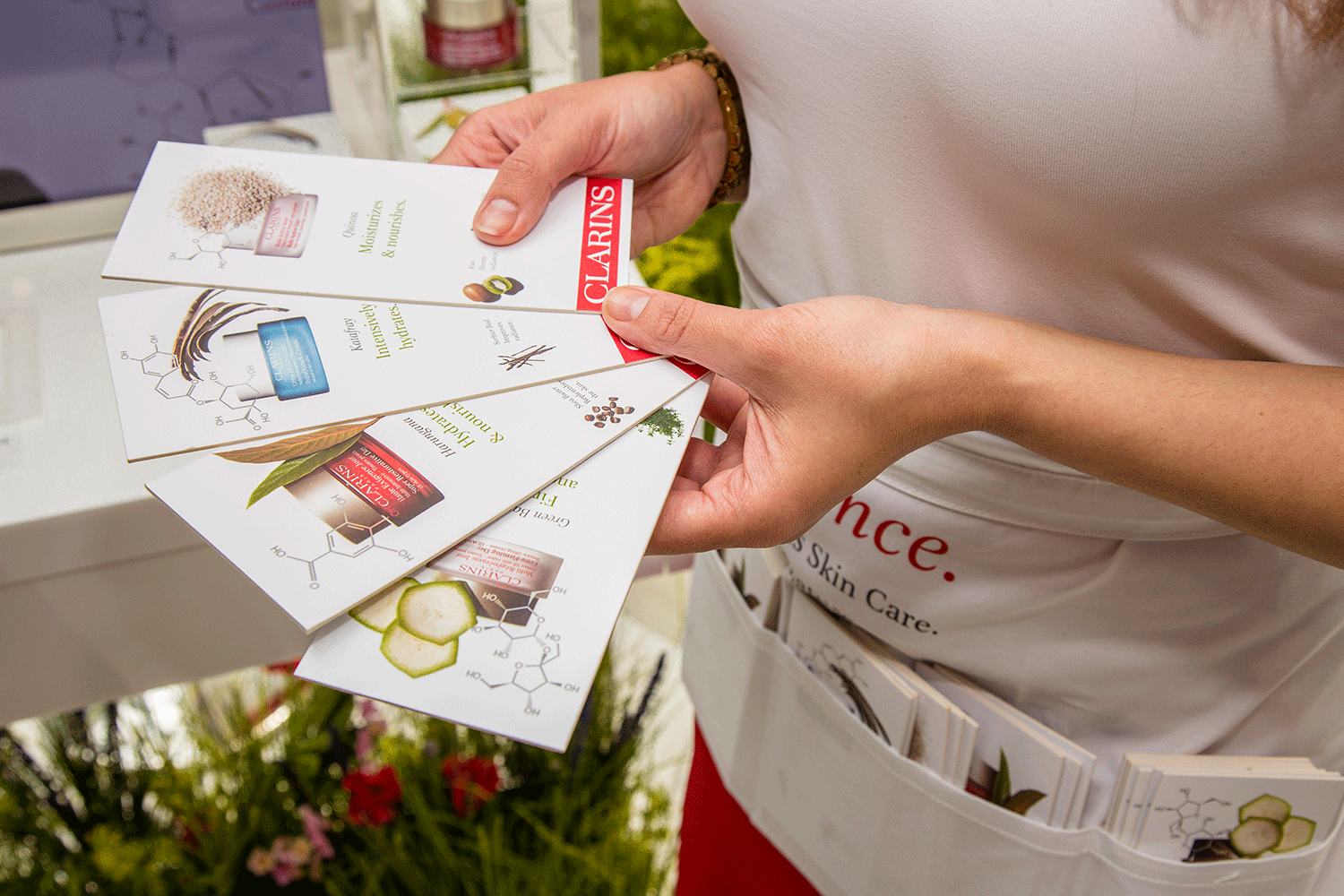 Testimonial
"At Clarins Fragrance Group , D4R provide a great range of services for us from initial design concept through to installation. I know I can always rely on D4R to give each project their utmost attention, and give us real standout and point of difference from our competitors."