Pop-Up Promotion
_ Charlotte Tilbury
A journey to stardom
Instantly recognised by the glamorous rose-gold packaging, Charlotte Tilbury has taken the cosmetics market by storm with a philosophy centred around confidence, inner beauty and inspiration.
Creative design
Spatial Design
Development
Project Management
Implementation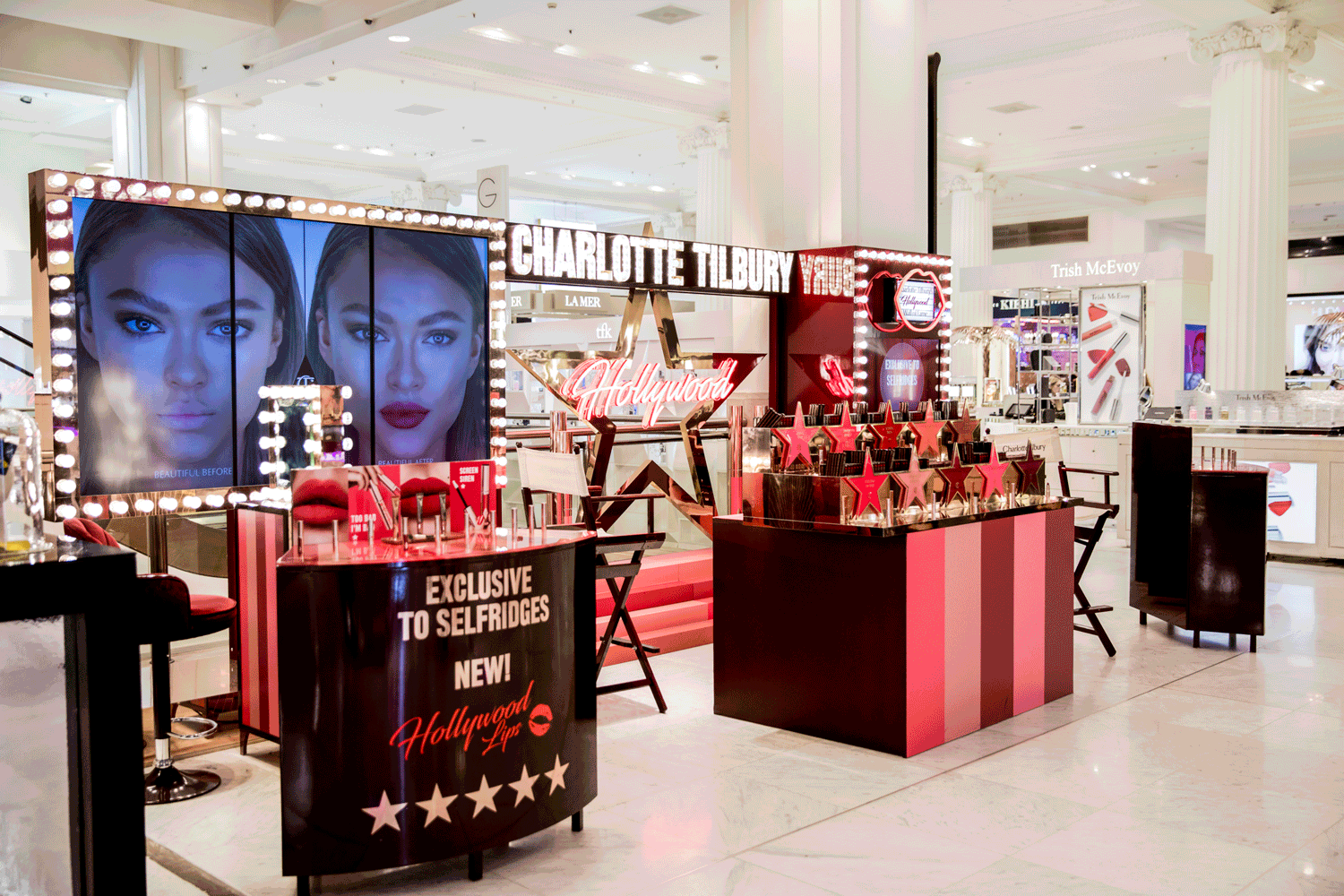 _Idea_
Understanding the fluidity of retail trends, Charlotte Tilbury stay one step ahead of the market; delighting their followers with pop-ups, events and exciting social media content. Hollywood Lips was just one of the thrilling campaigns to be launched, inspired by the 'timeless glamour of the silver screen starlets' but created for everyone.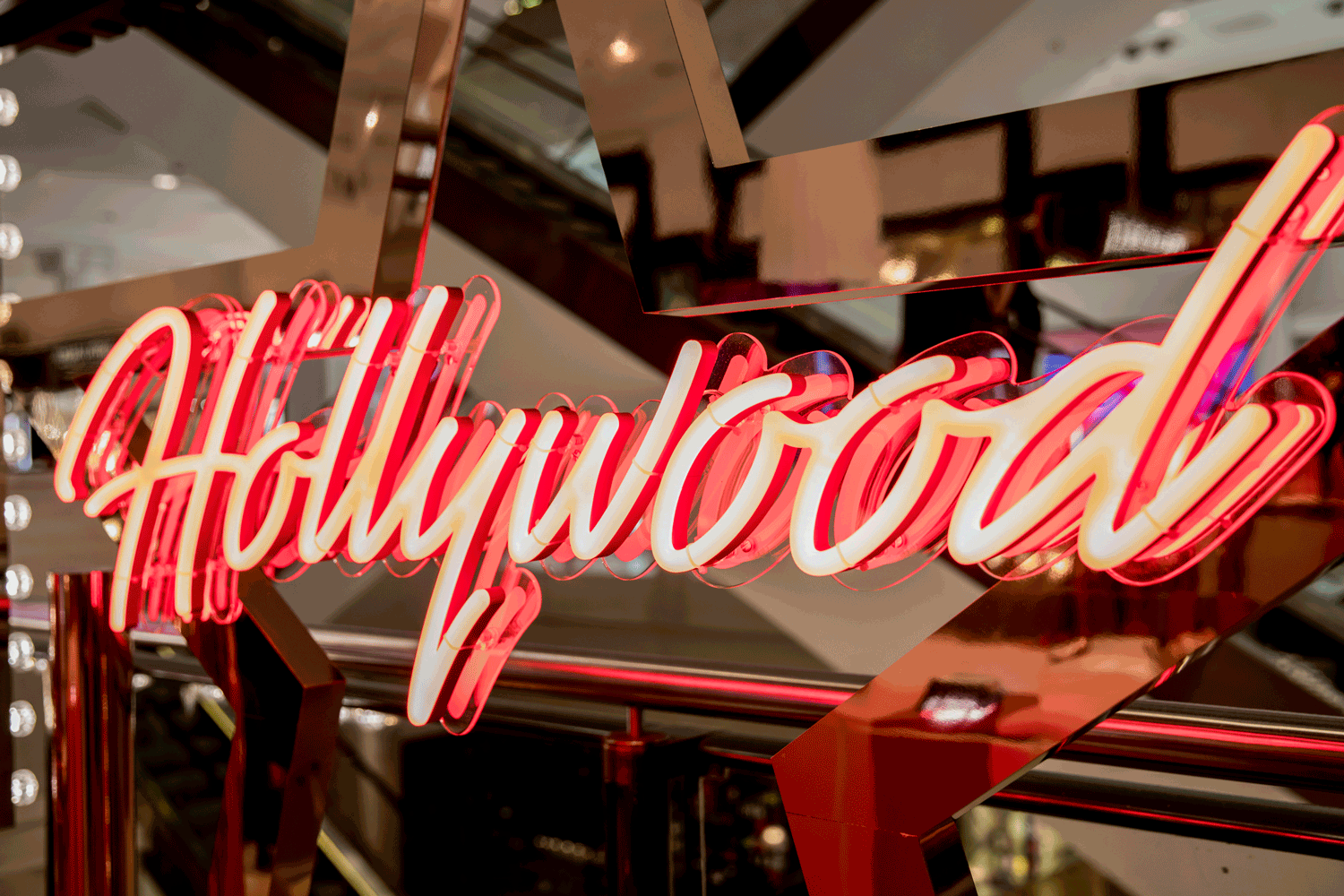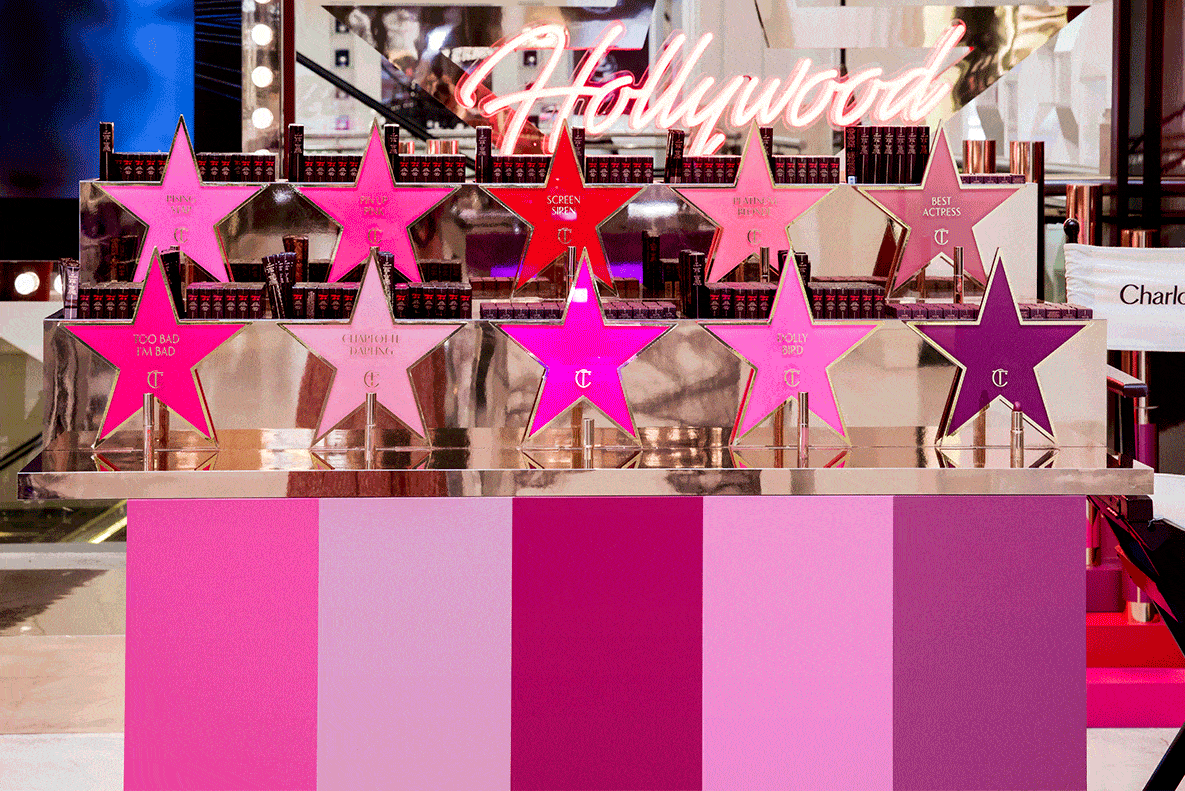 _Insight_
With a concept centralised around Hollywood glamour, we developed a retail design identity which would take visitors on a journey to stardom. The pop-up is a blend of dazzling Hollywood lighting, opulent rich shades of burgundy and pink with moments of glamour thrown in. Subtlety is left at the door, as Tilbury fans take their seat at a chair usually reserved for the Hollywood elite; immersing themselves in the glory of Hollywood Lips.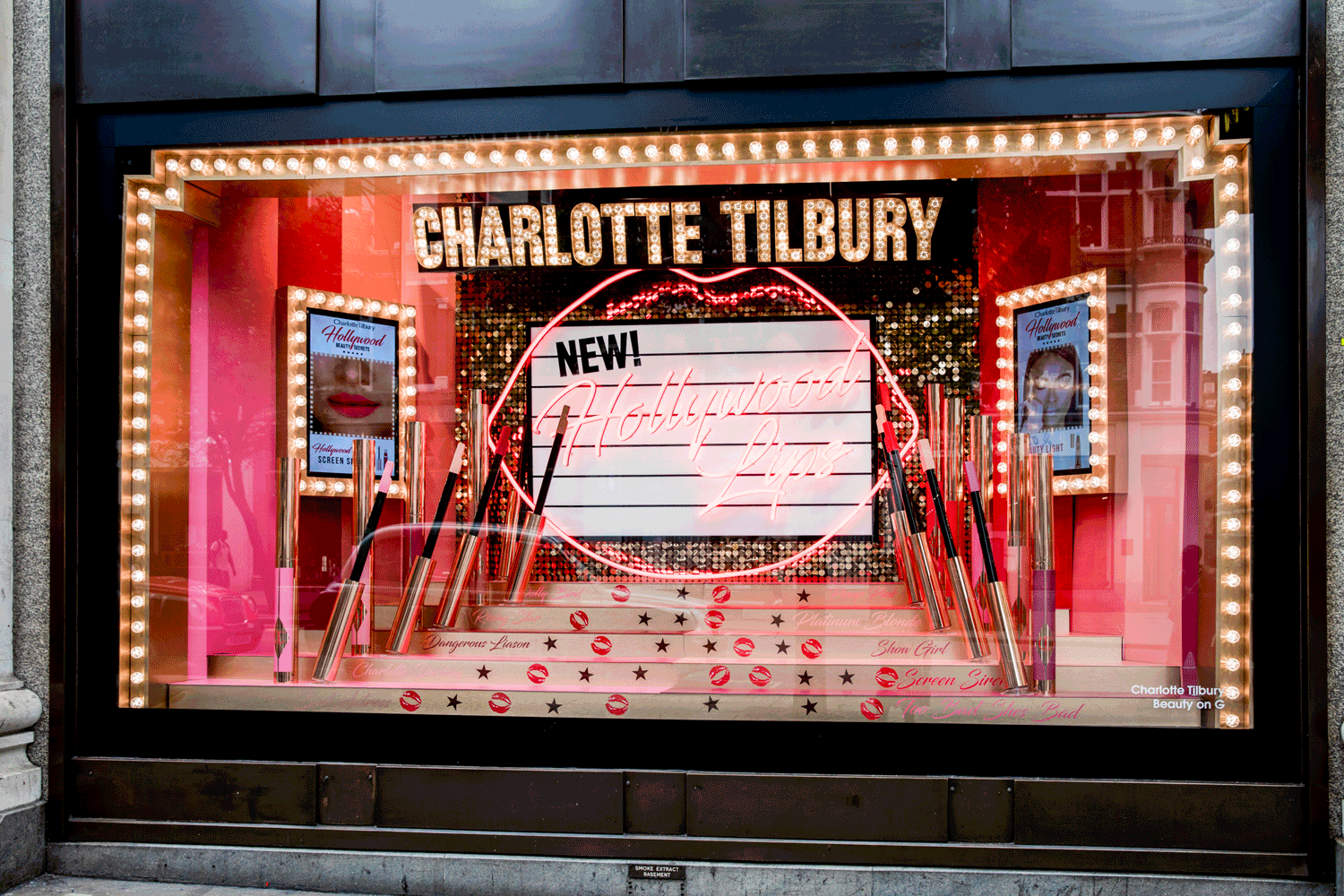 _Realisation_
As they continue their journey to cosmetic stardom, the brand masters the art of pop-up promotional spaces to inspire and delight. Just like Hollywood, this pop-up was the place to be. Taking over Selfridges London for just a week, it stole the limelight (and the hearts of Tilbury fans) with its ultra-glam aesthetic.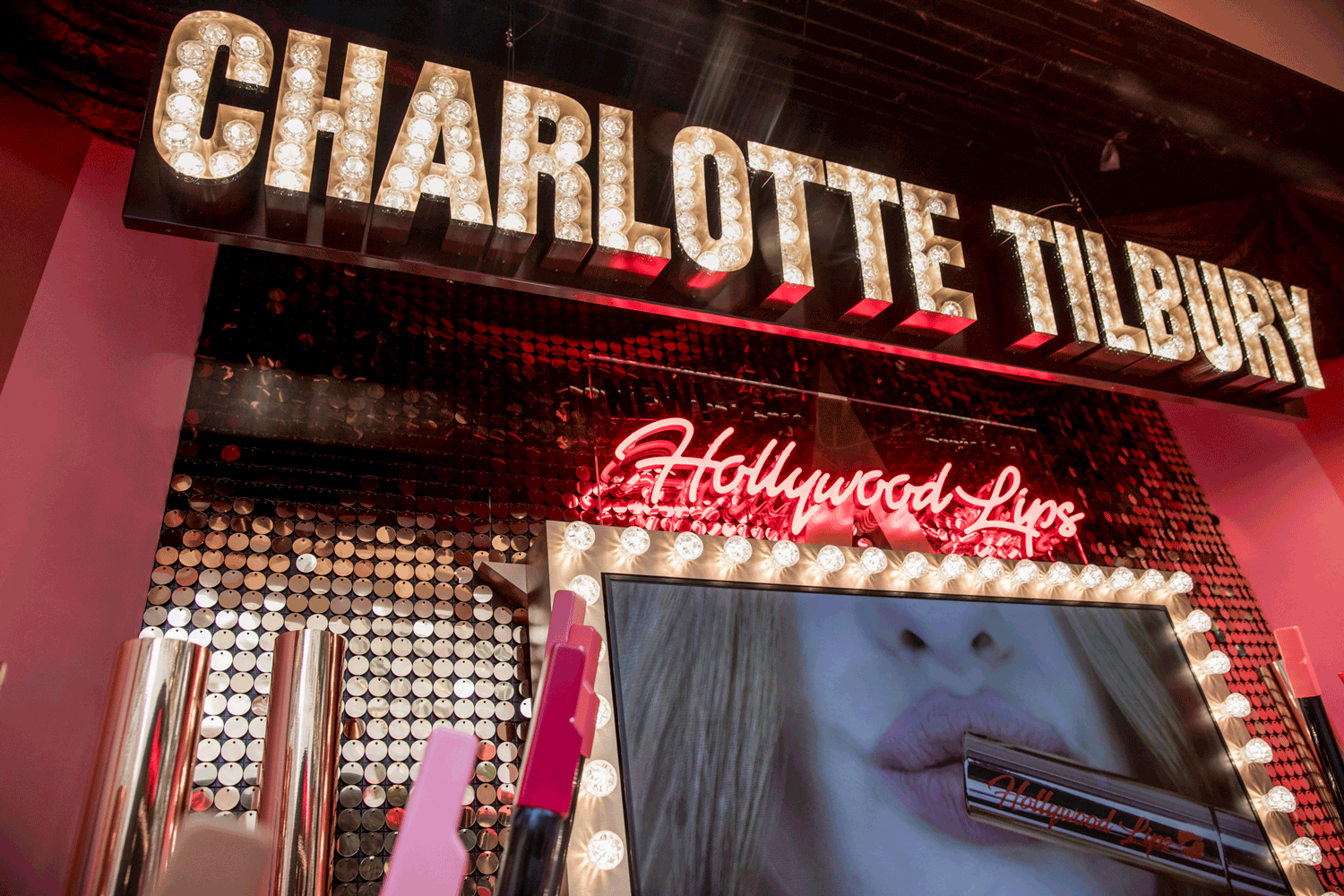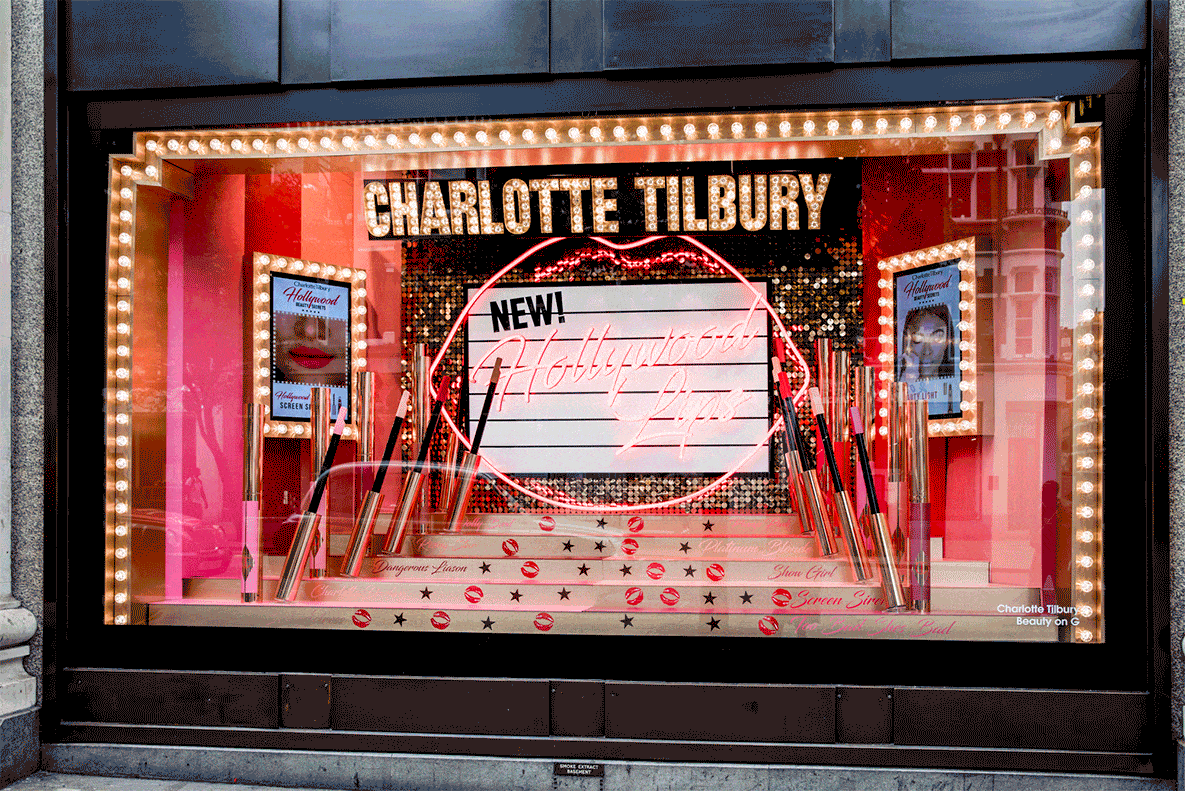 Our Opinion
"More people are shopping for beauty products than ever before and, unlike so many other sectors, the large majority are still doing so in-store. It seems that when shopping for beauty, there is no substitute for being able to experience, experiment and explore. Amongst the traditional and new-to-market brands, Charlotte Tilbury consistently highlight their preference for exciting physical spaces which tempt consumers to truly explore the cosmetics range and experiment with the latest product. The dazzling Hollywood pop-up was a nod to LA glam, combining retail experience with an aesthetic usually reserved for the stars."