Christmas Campaign
_ Barnardo's
Bauble Maximalism!
d4r were invited by Barnardo's to design and develop a comprehensive Christmas campaign for 2021 which would operate seamlessly across their marketing channels.
_Concept Design
_2D Design
_Artworking
_Production
_Installation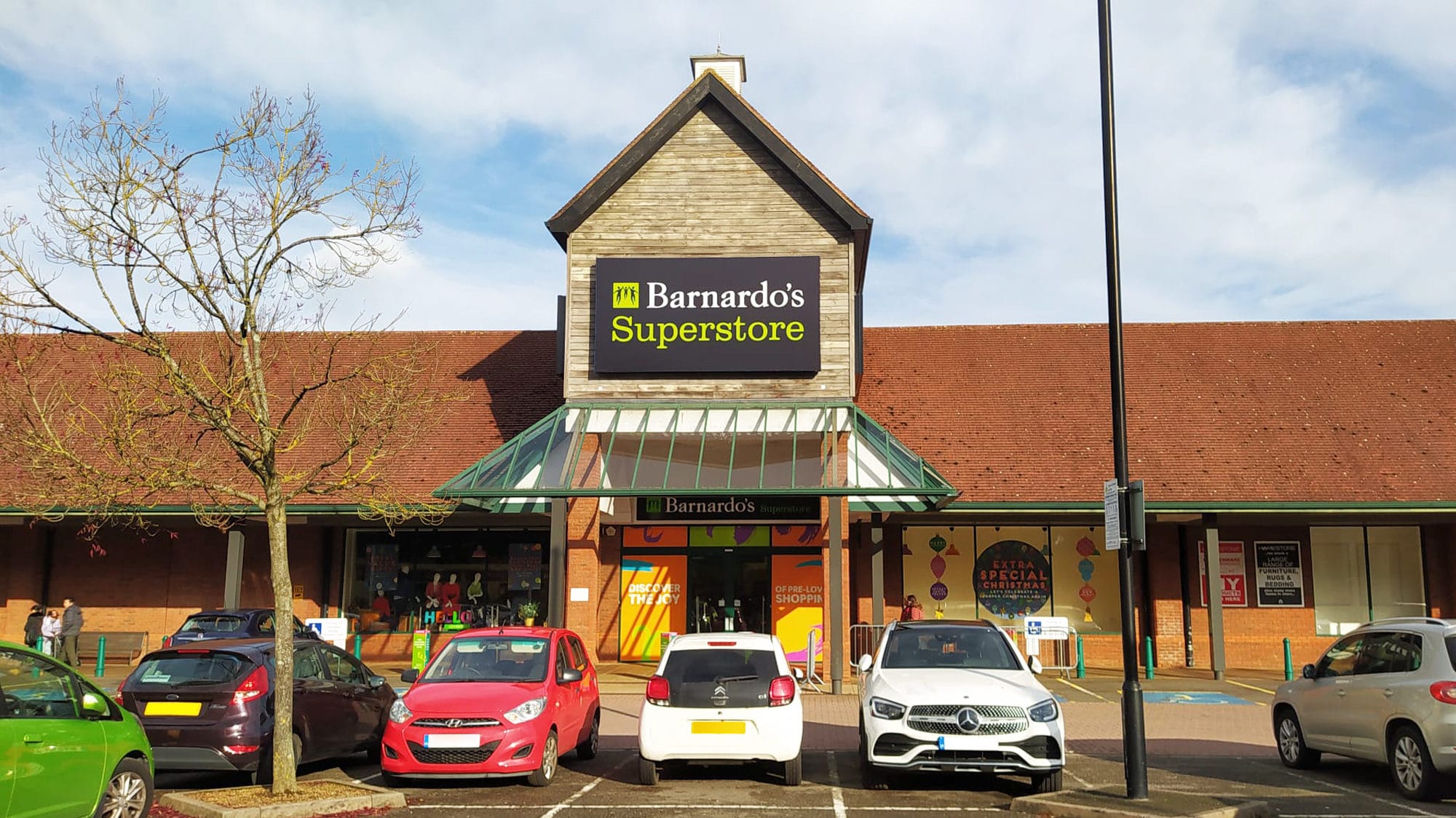 _Idea_
Working collaboratively with the Barnardo's team, our creative studio curated a tone-of-voice and series of brand messaging that resonates with the charity and its ethos, and a campaign concept which would come to be called "Bauble Maximalism"! The rationale behind this bauble-inspired campaign is simple; the concept is centred around the notion that baubles come in a wide variety of colours, shapes and sizes, with the coming together of these portraying a sense of unity and "togetherness". What's more, seeing these iconic Christmas decorations together in abundance certainly creates the visual impact we were looking for.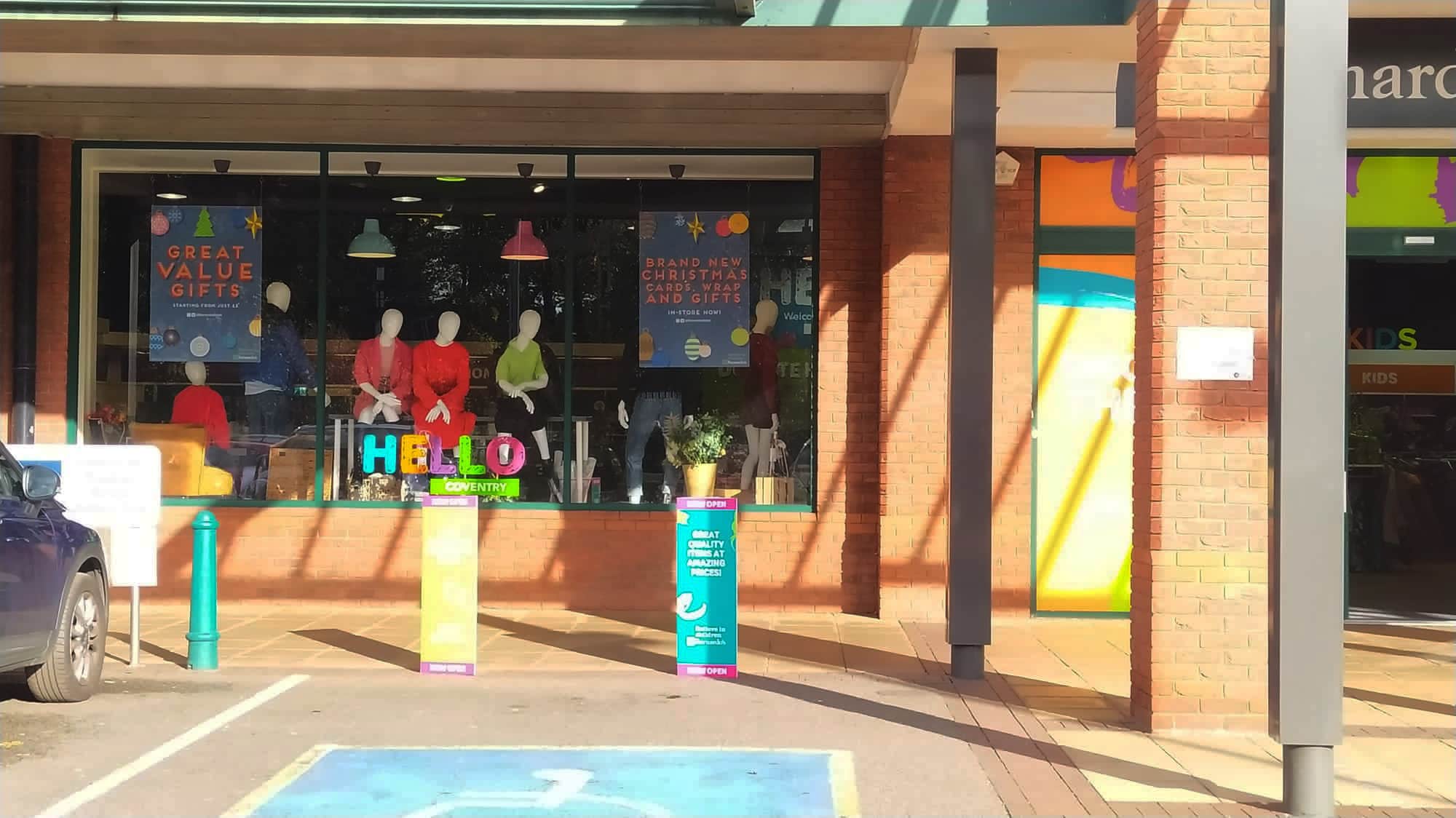 Bauble-inspired window campaign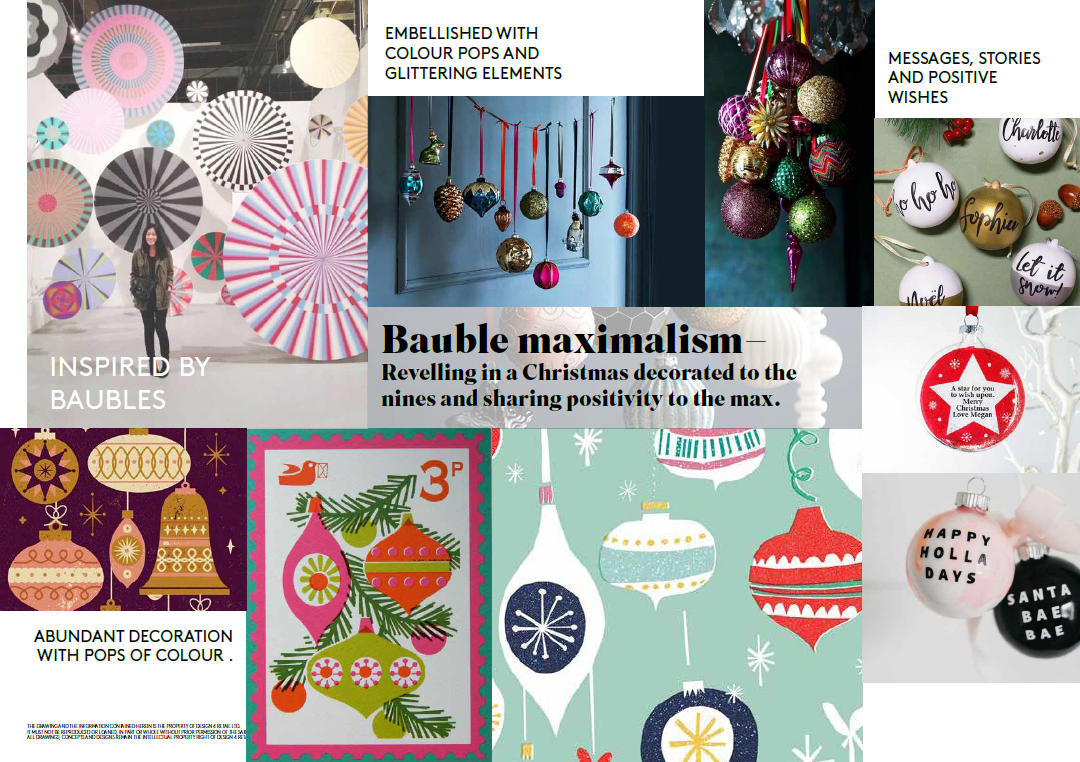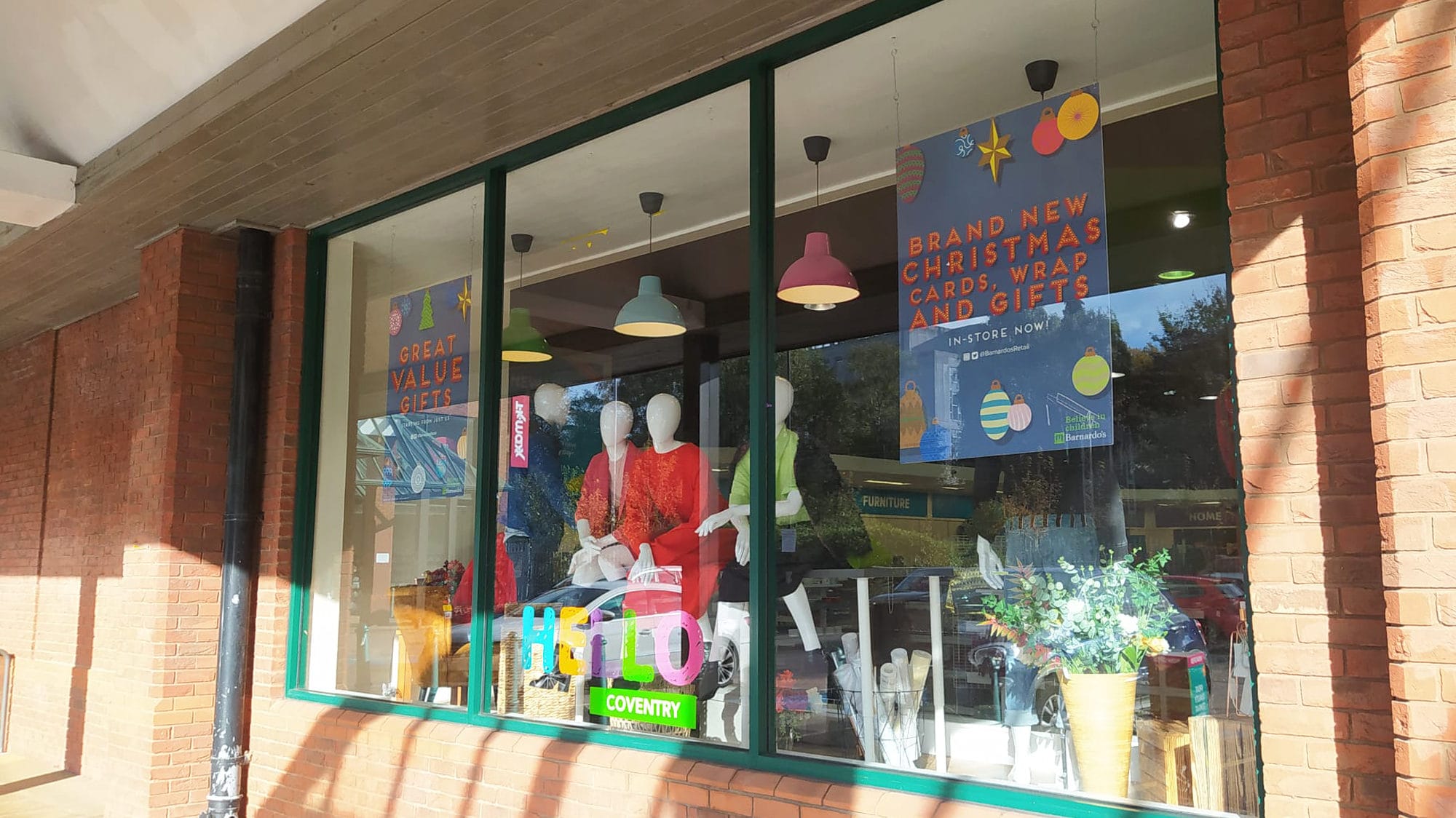 _Insight_
We activated the campaign across several marketing platforms. Static and animated digital assets were created to operate across Barnardo's website and social media channels, and a series of print elements were created to augment the shopping journey, instore, by bringing the Christmas spirit to the customer. These included posters, hanging banners, shelf edge graphics and/or hanging bauble CTAs, among other POS components. If you look closely, you won't find the same bauble twice on any one graphic element - making each one unique. Further campaign delivery included designing and artworking a series of window display variations. With the window displays happening to be one of the first things that customers see when approaching a Barnardo's store, it was vital that our design concept set a precedent for what's to come…
Featuring bold, five-layer-font vinyl lettering and several colourful hanging graphics set-back from the glass, this bauble-inspired window campaign is simple, yet effective, engendering a sense of depth that invites shoppers into the store to discover more.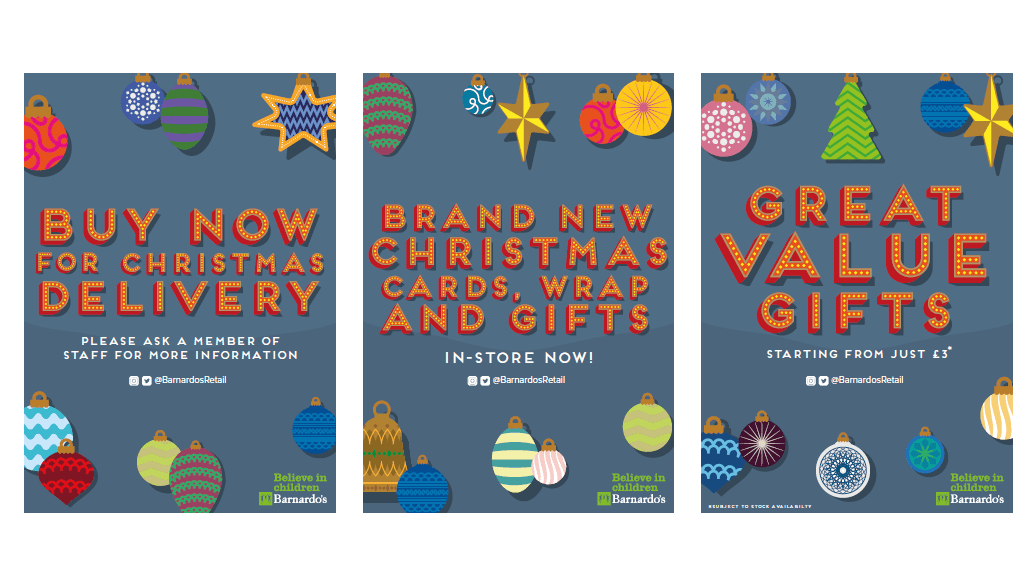 _Realisation_
This Christmas campaign toolkit has been rolled out to Barnardo's stores across the UK with the new Barnardo's Superstore in Coventry receiving a handful of premium campaign assets.
We look forward to seeing this campaign in Barnardo's stores up and down the country, as well as seeing the windows and instore POS of these stores being transformed harmoniously with the seasons of 2022 and beyond!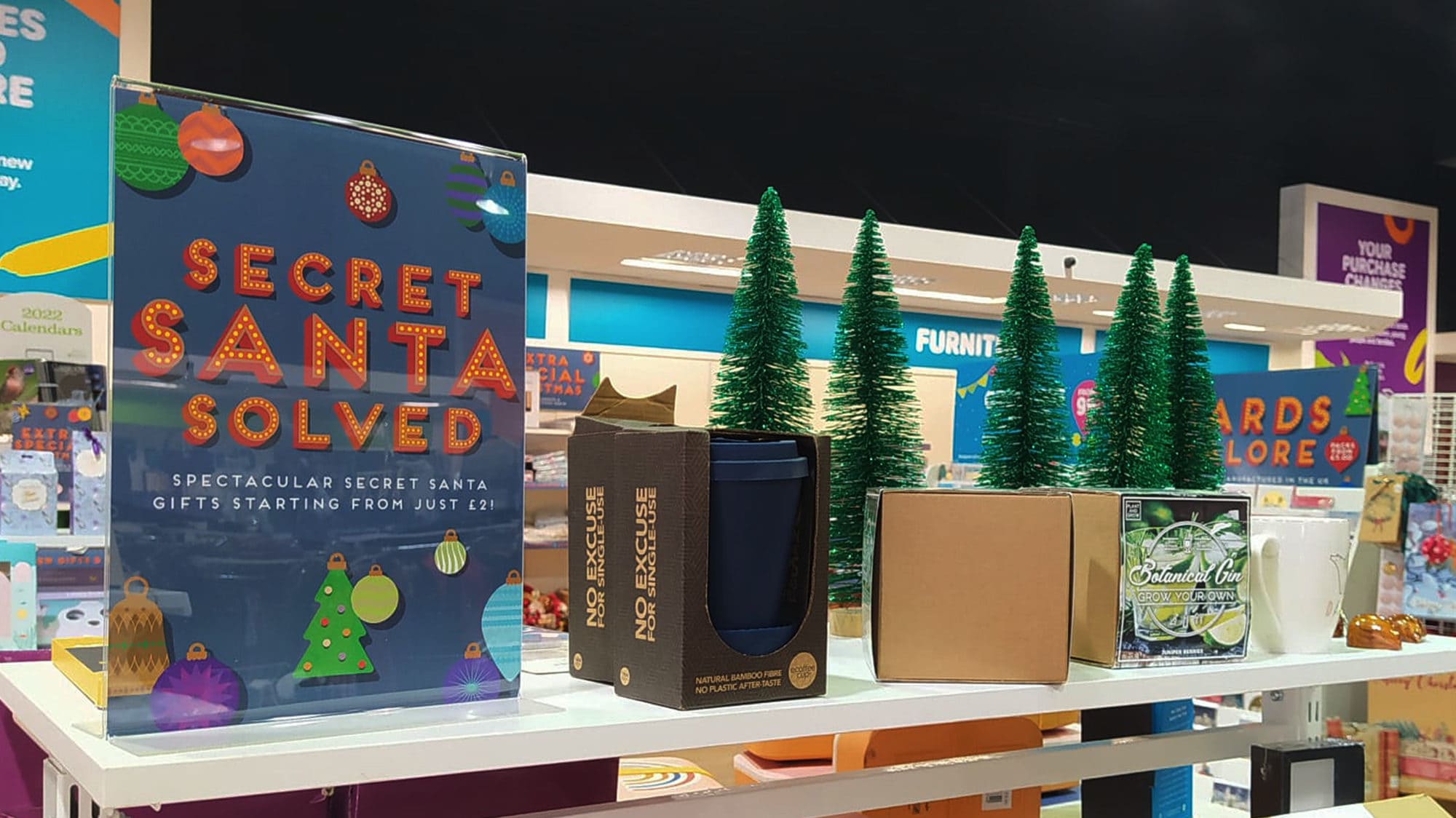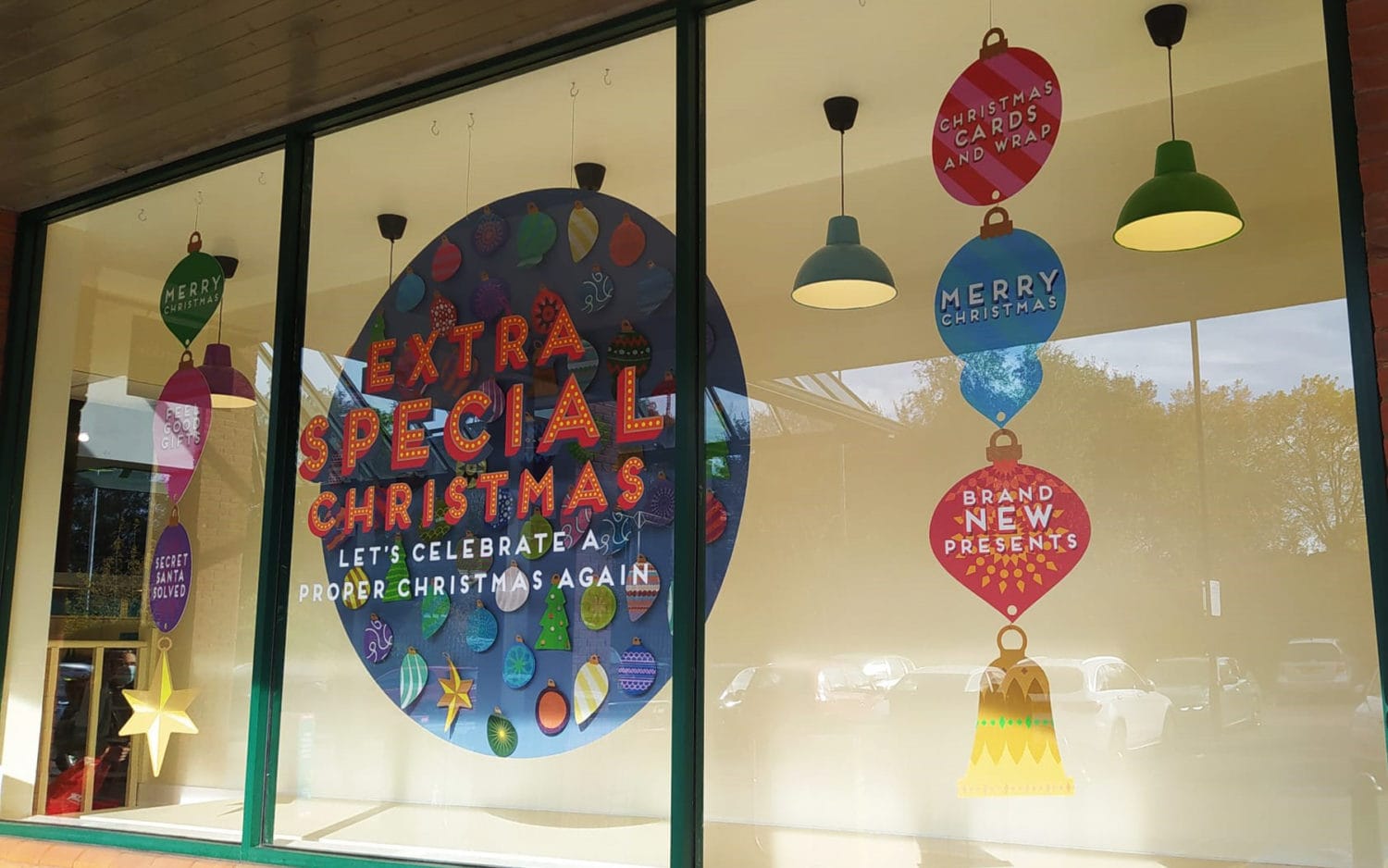 Testimonial
So pleased with the window installation, huge thanks to all involved.