Superstore Refits
_ adidas x Celtic FC
Celtic announce adidas as official kit provider
As from 1st July 2020, adidas were announced as Celtic FC's official kit provider and D4R are delighted to have been given the opportunity to support the launch of this five-year partnership with the design, management and implementation of two Celtic FC store refits: The Celtic Store on Argyle Street in Glasgow City Centre and The Celtic Superstore at Celtic Park Stadium – the home of Celtic FC.
Conceptual Design
2D Design
Spatial Design
Artwork
Project Management
Site Survey
Installation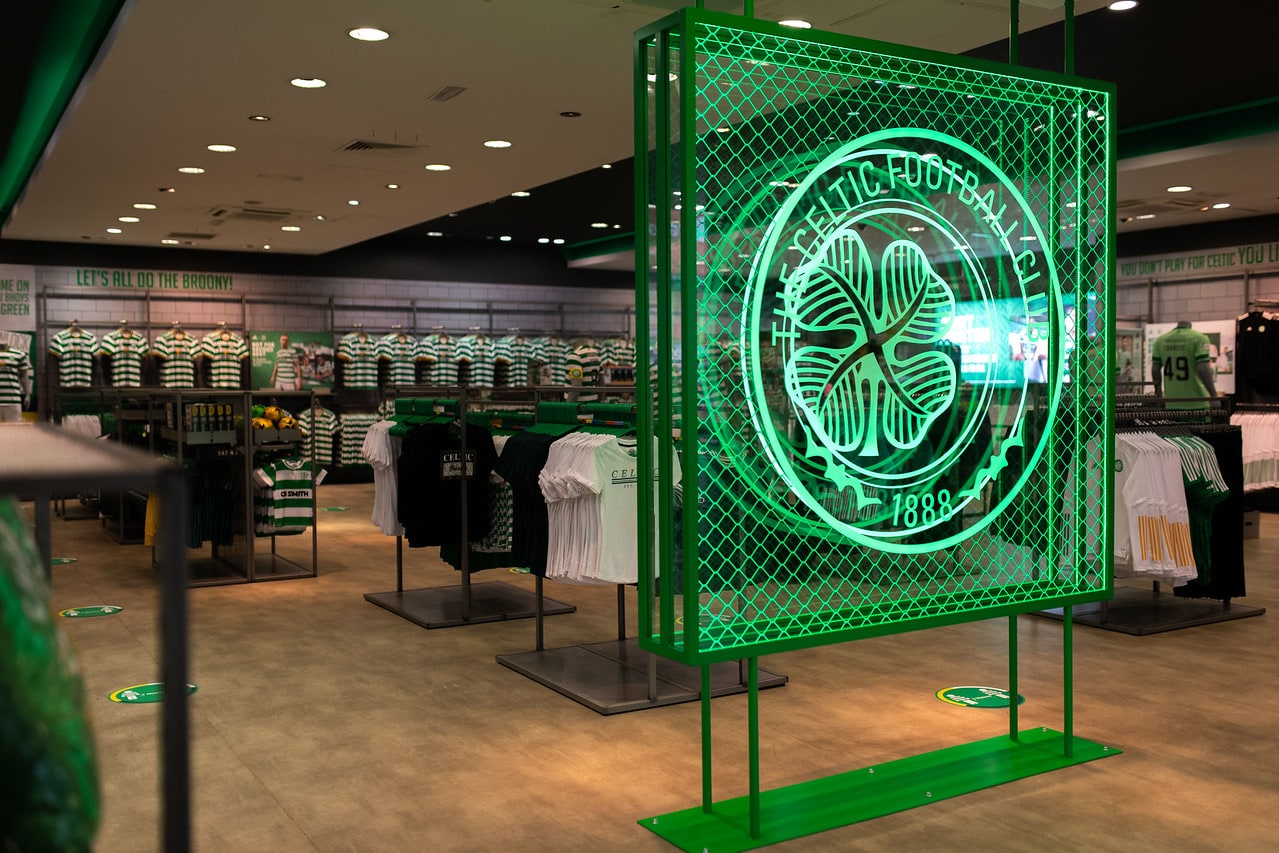 _Idea_
With a total of 10 club stores across Glasgow, the wider Scottish region, Dublin and Belfast, adidas aim to implement cooperative 'adidas x Celtic FC' branding throughout Celtic FC's retail estate, entrusting D4R to conclude the full refit of Celtic FC's two flagship stores as priority. This symbiotic branding and retail identity will also be making its way into several JD Sports stores – a roll-out which Design4Retail will also be responsible for overseeing.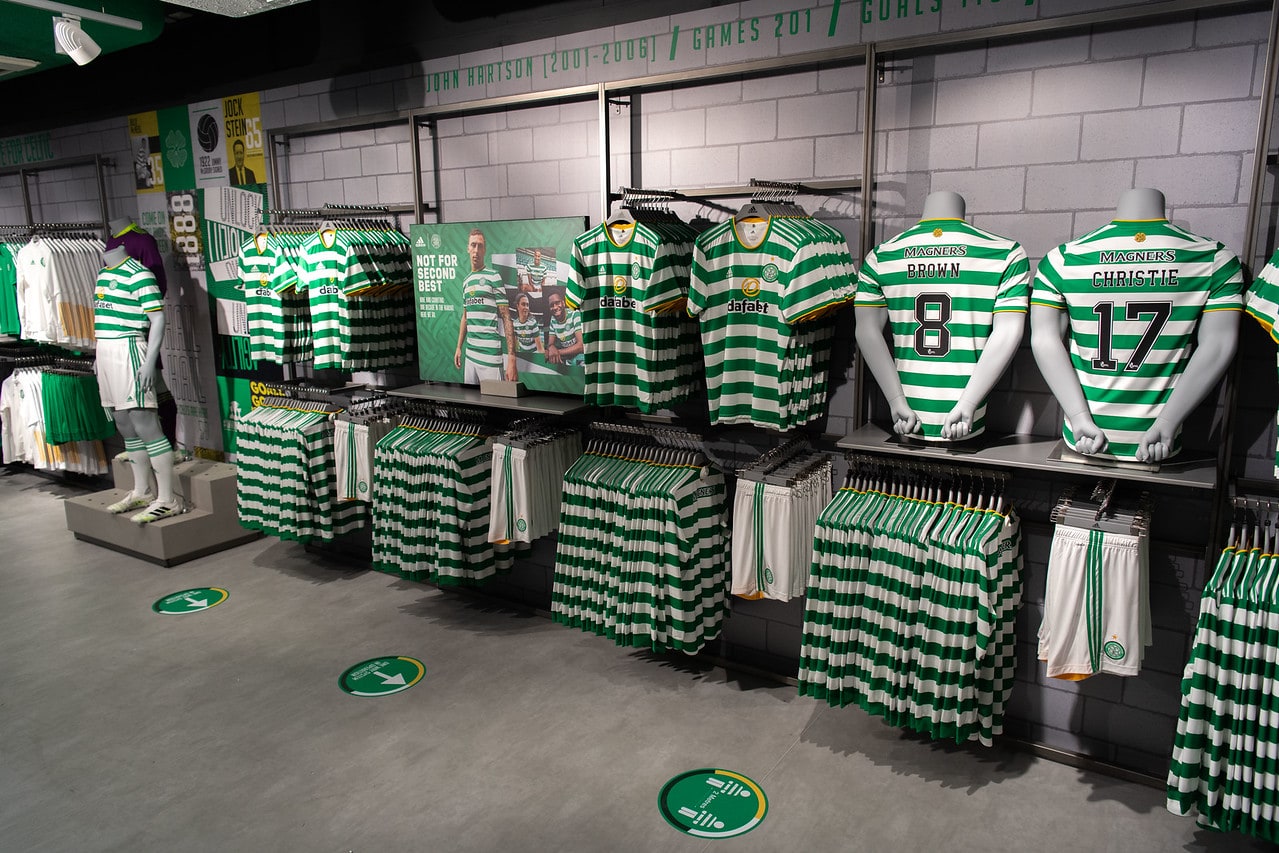 Bringing a sense of theatre to an emblematic alliance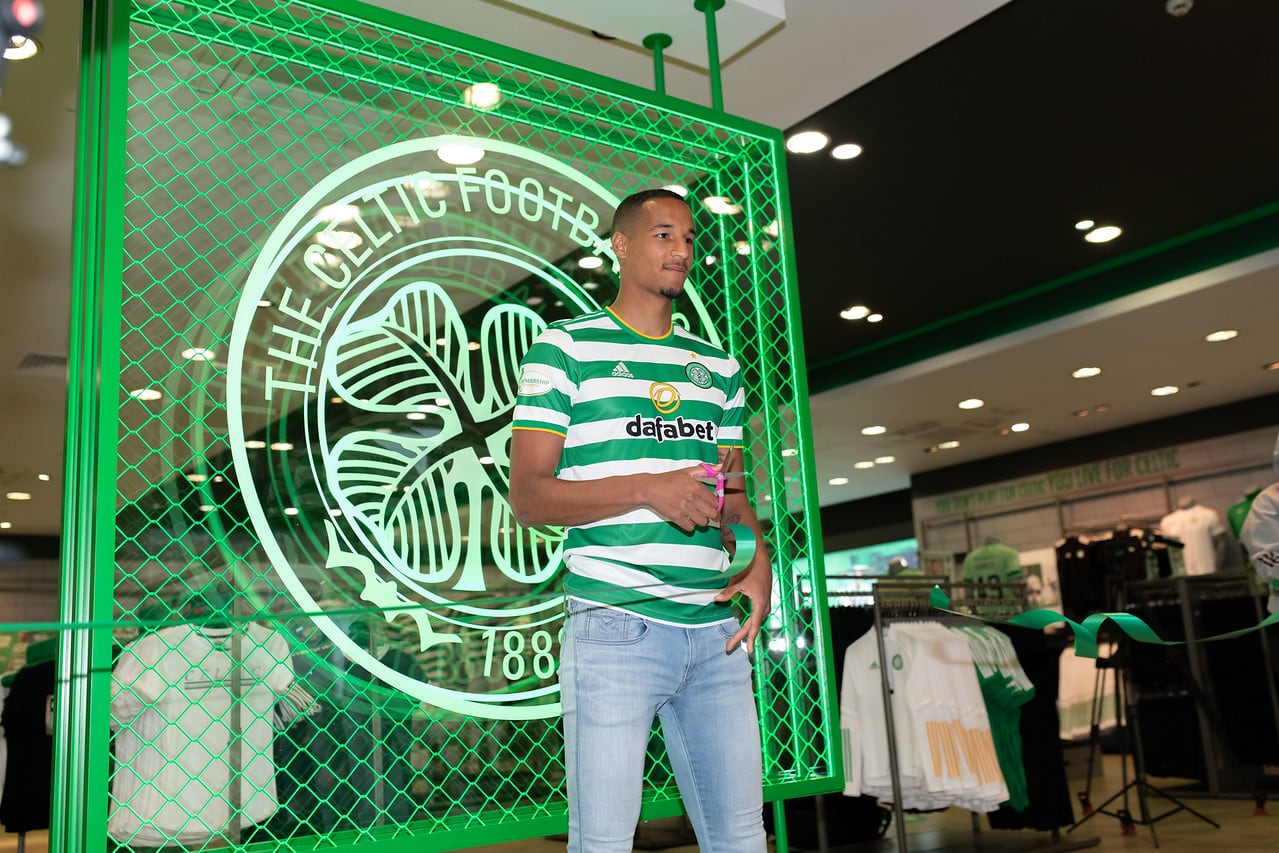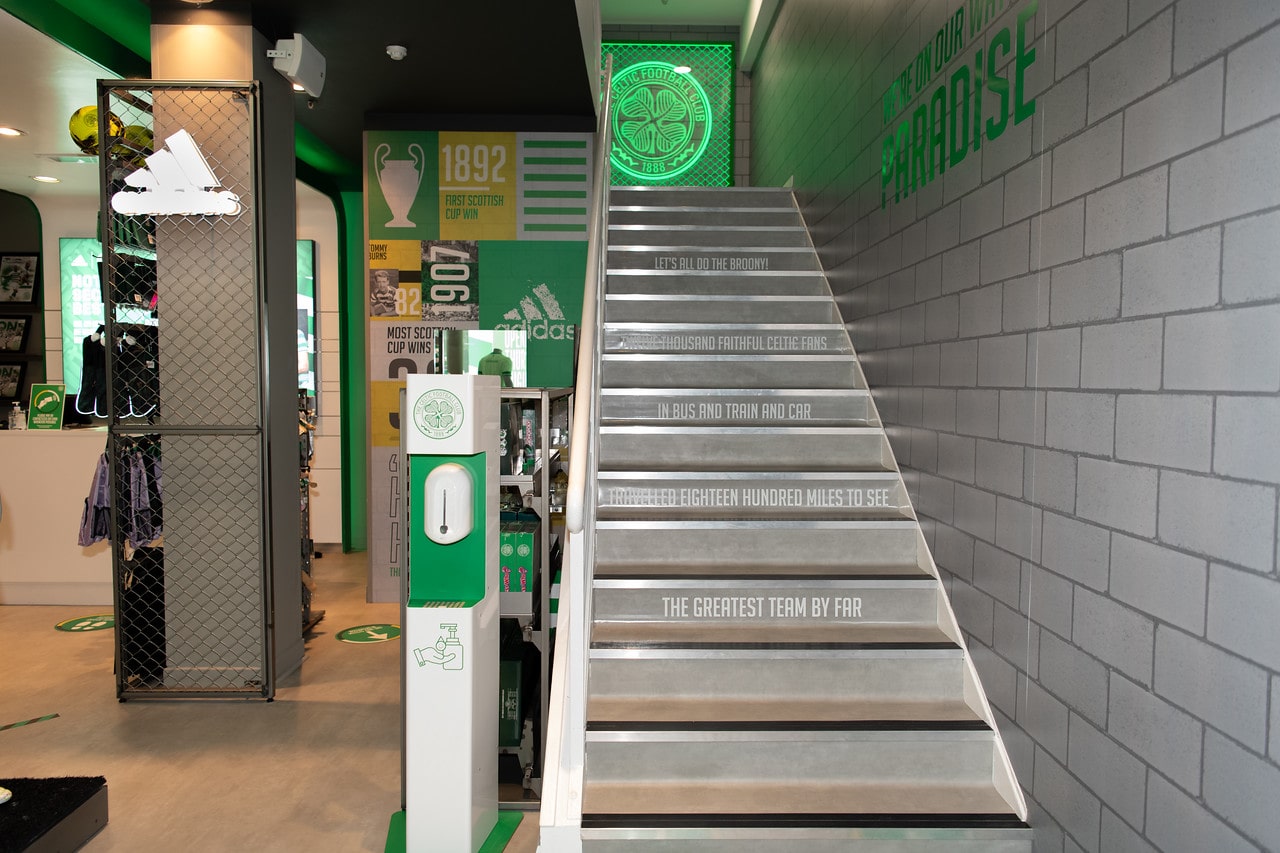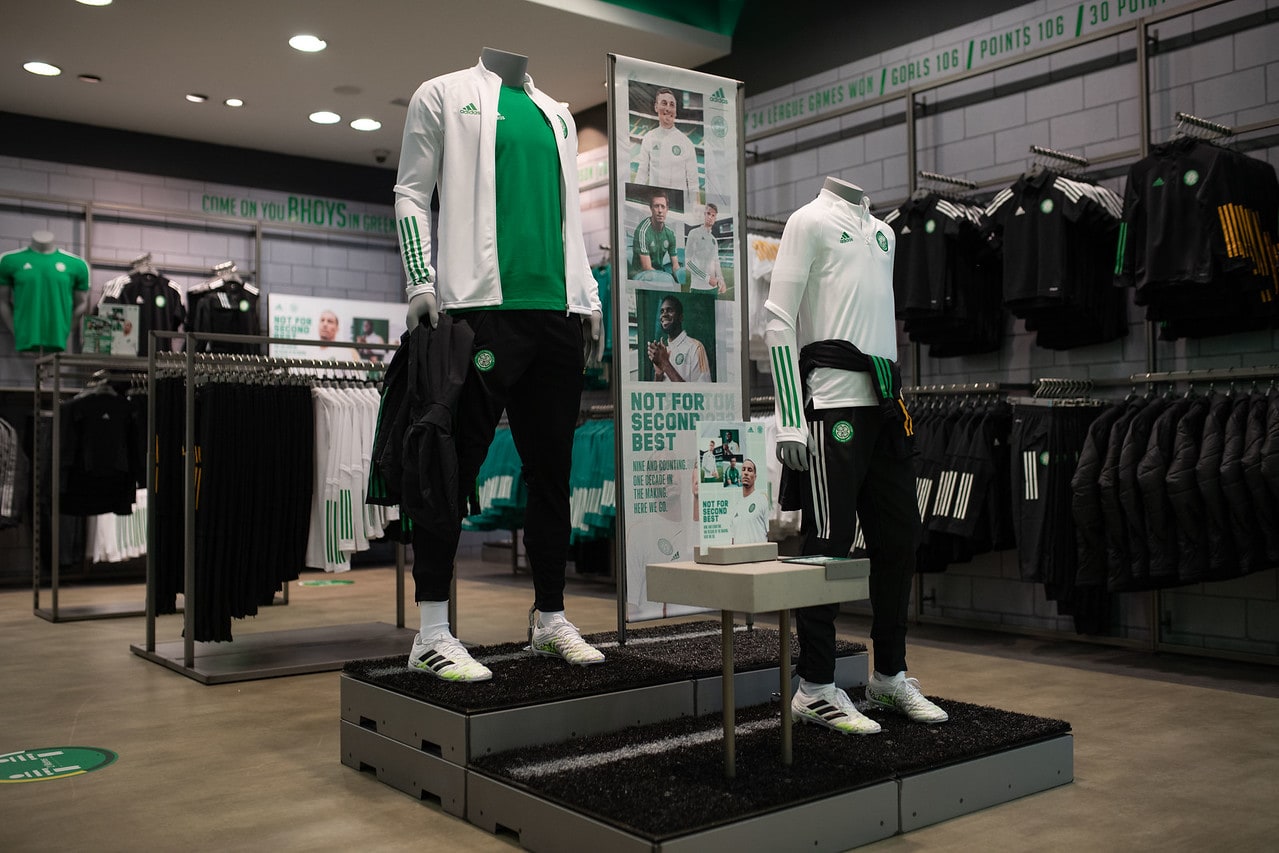 _Insight_
Following the successful delivery of a comprehensive 2D and 3D creative pitch, including a full tender exercise, we were awarded this full turnkey project which would touch every department at D4R. As we refined our concept proposals, we worked closely with the Club DNA to develop a creative solution that would fuse the identities of adidas and Celtic FC and engender an air of energy among Celtic fans.
Working with a retail system supplied by adidas, we acted as principal designers, responsible for all site works, including stripping out the existing store scheme before implementing new flooring, lighting, structural works, decoration, third party supplier retail hardware systems, facias, bespoke fixtures, fittings and features, and all graphical treatments.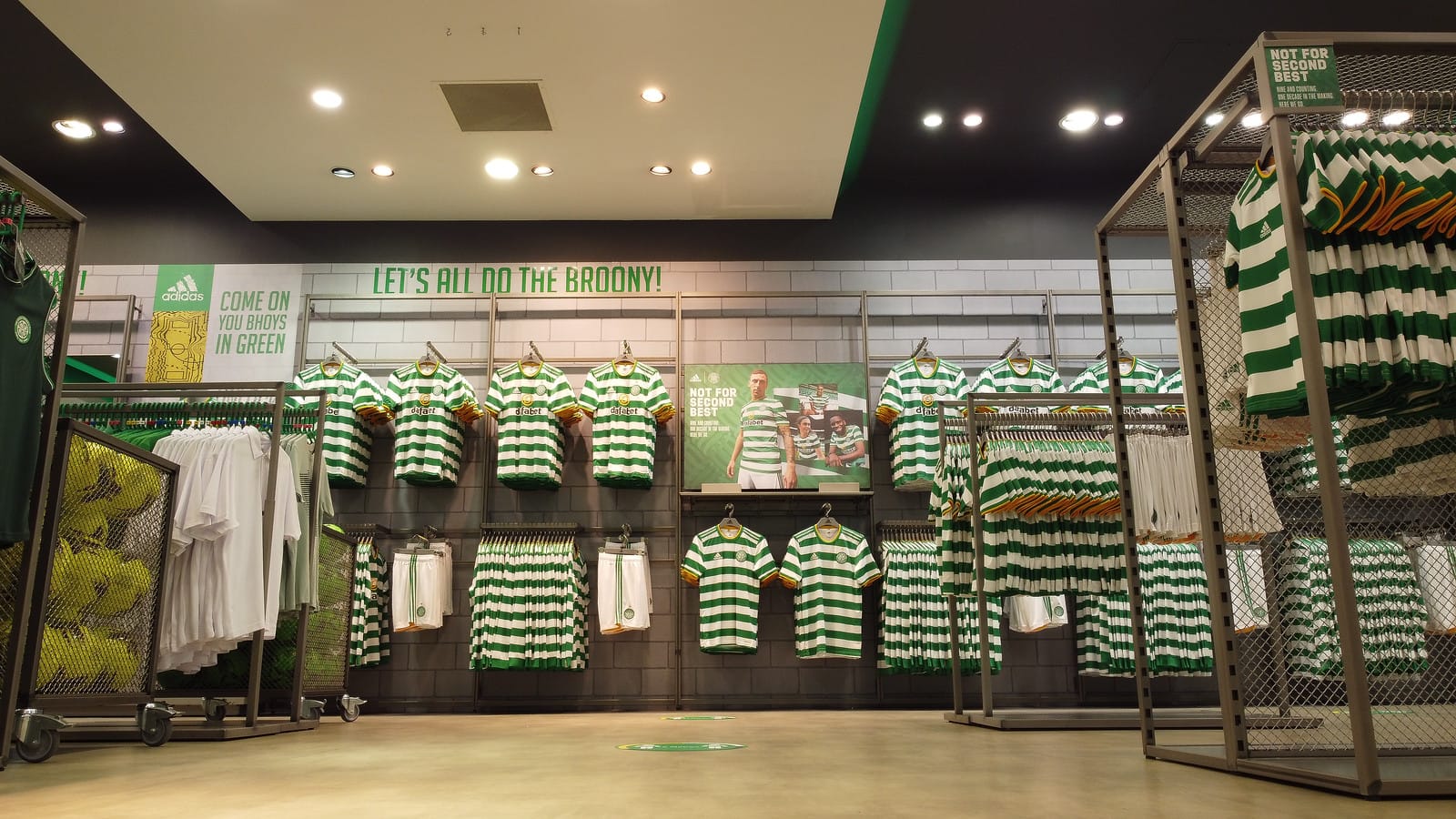 _Realisation_
Facilitating the prerequisite that both stores could not be closed at the same time, nor could either store be closed for more than a week, it was vital that we approached the project with particular consideration to the efficient programming of contractors and phasing of resources between the stores.
Alongside developing brand messaging and a tone-of-voice that would unite and brandish the collaborators in this partnership, it was imperative that we incorporated the famous Celtic green into the material and colour palette, not least to bring a sense of theatre to the alliance and create visually dramatic focal points, instore.
On completion of the store refits it became apparent that the unified branding and retail identity not only superlatively showcases this emblematic partnership, but also exhibits iconic moments of the club's heritage, inciting immersive storytelling and subsequent fan engagement.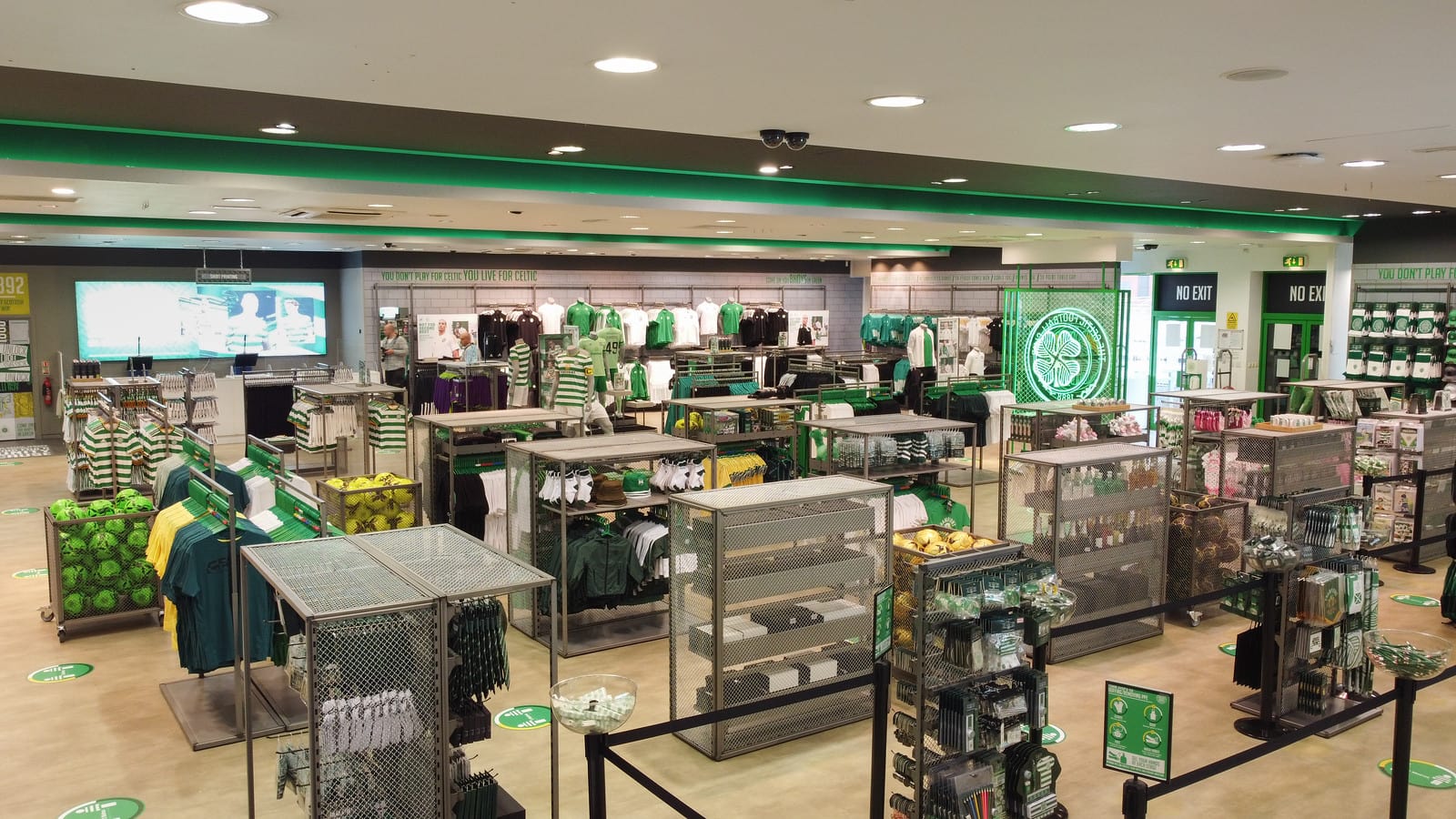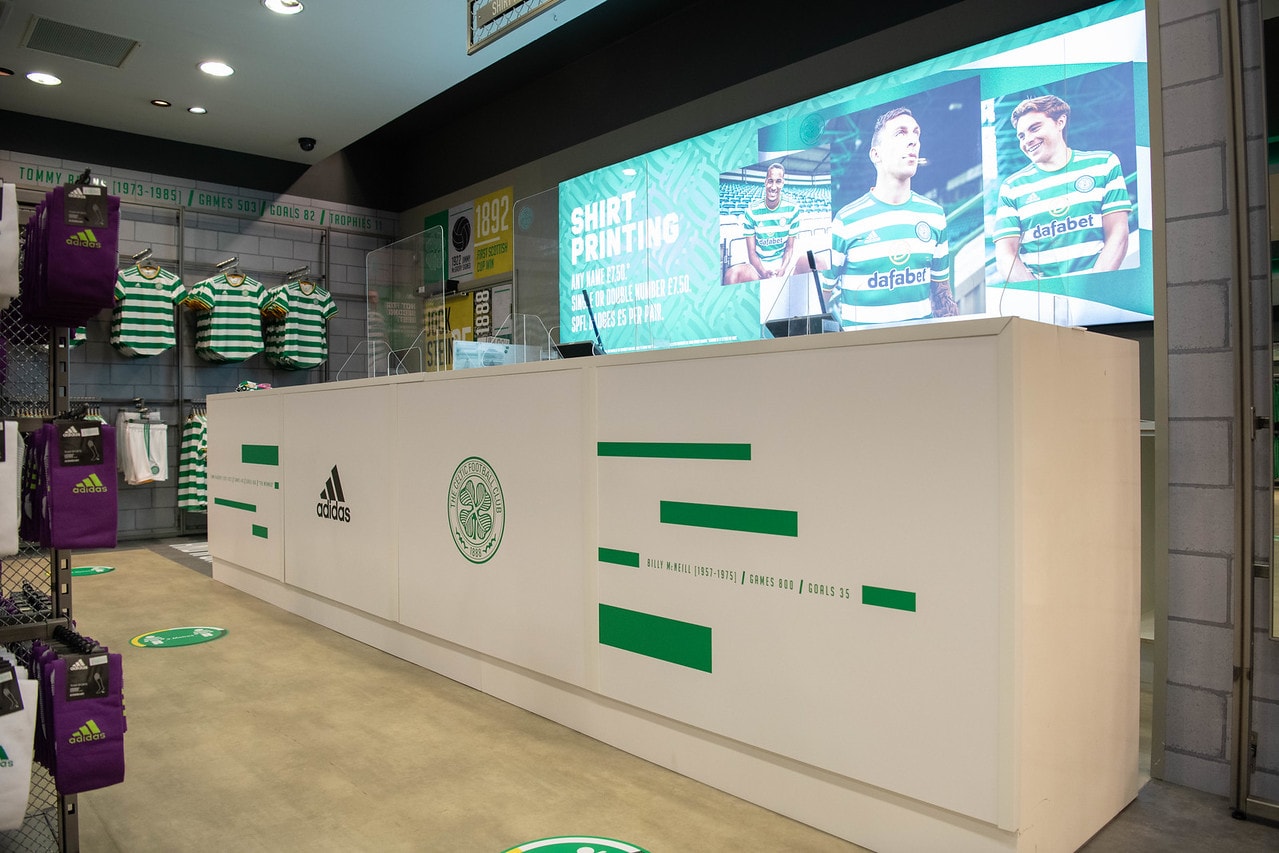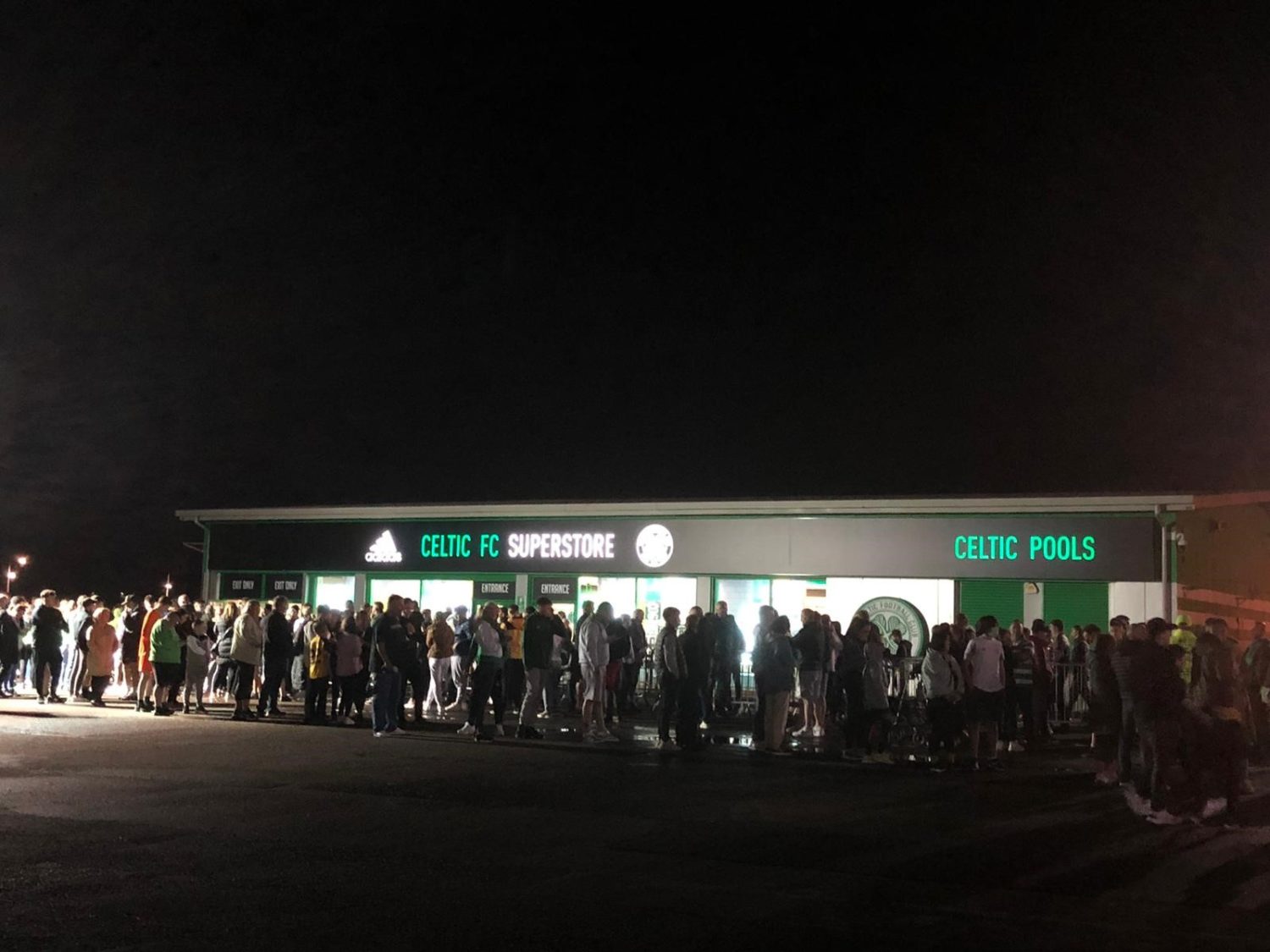 A midnight launch
The 6th August 2020 was an exciting day for Celtic players and fans as they anticipated the midnight re-opening launch of the flagship Superstore at Celtic Park marking the beginning of a five-year kit partnership with adidas.
Opened by player, Christopher Jullien, earlier in the day for press only, the midnight launch attracted loyal fans from all around