WINDOW DISPLAY + LAUNCH ZONE, HARRODS
_ adidas UK
Stella McCartney Window Takeover
adidas kicks off its September Elegance Campaign in style with the launch of its Stella McCartney Golden Ultraboost window take-over at Harrods, complete with engaging House of adidas Launch Zone.
Insight
Brand Guidelines
Branding
2D Design
Creative Design
Development
Project Management
Implementation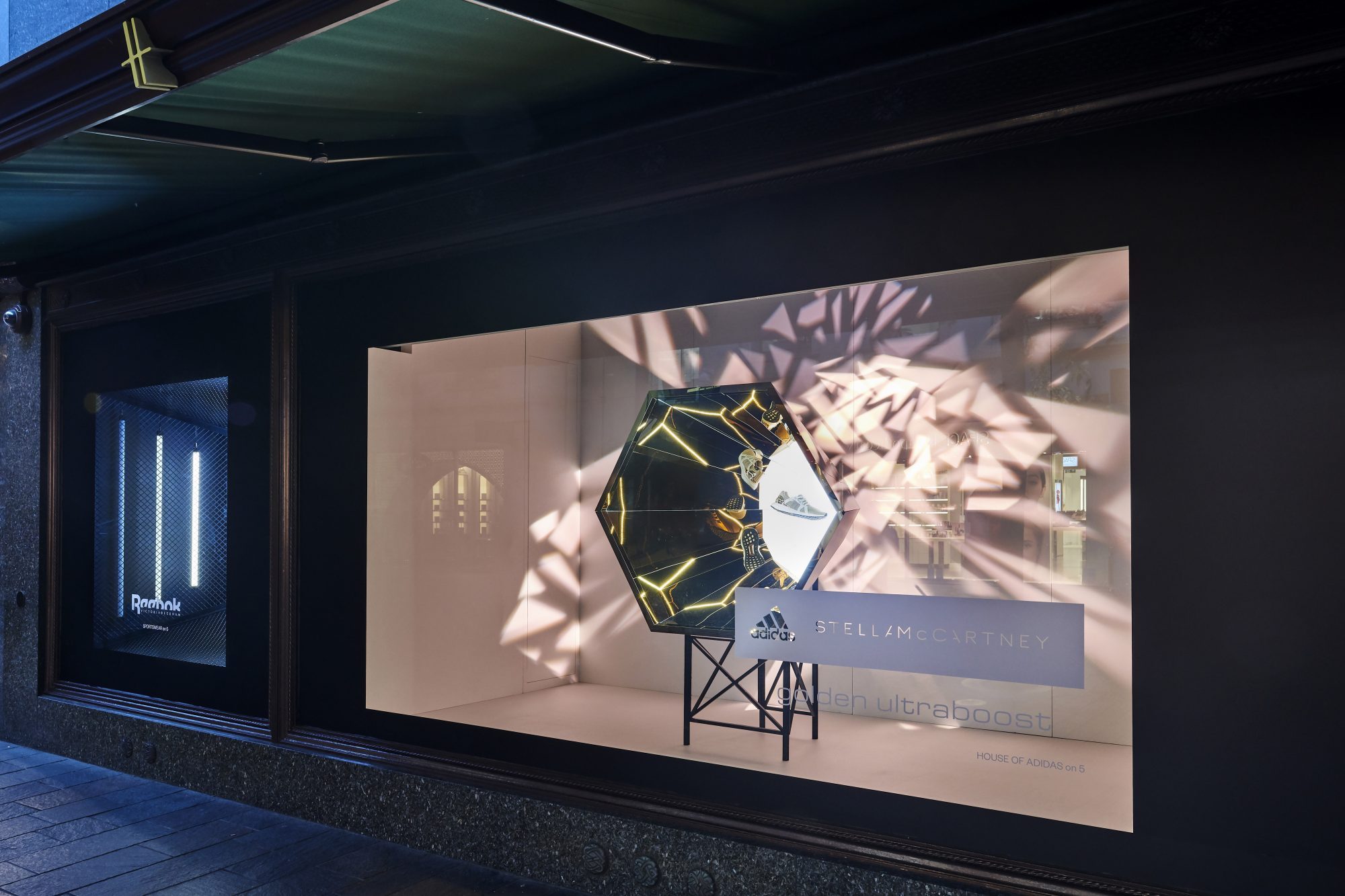 _Idea_
adidas UK were excited to showcase its Stella McCartney Golden Ultra Boost as it marks the start of Harrods' Elegance Campaign, taking over the largest window on Hans Crescent in the process. Visually striking, yet elegant, the Stella Mainline toolkit would aid adidas in telling a compelling story, using contemporary movement to really bring the story to life.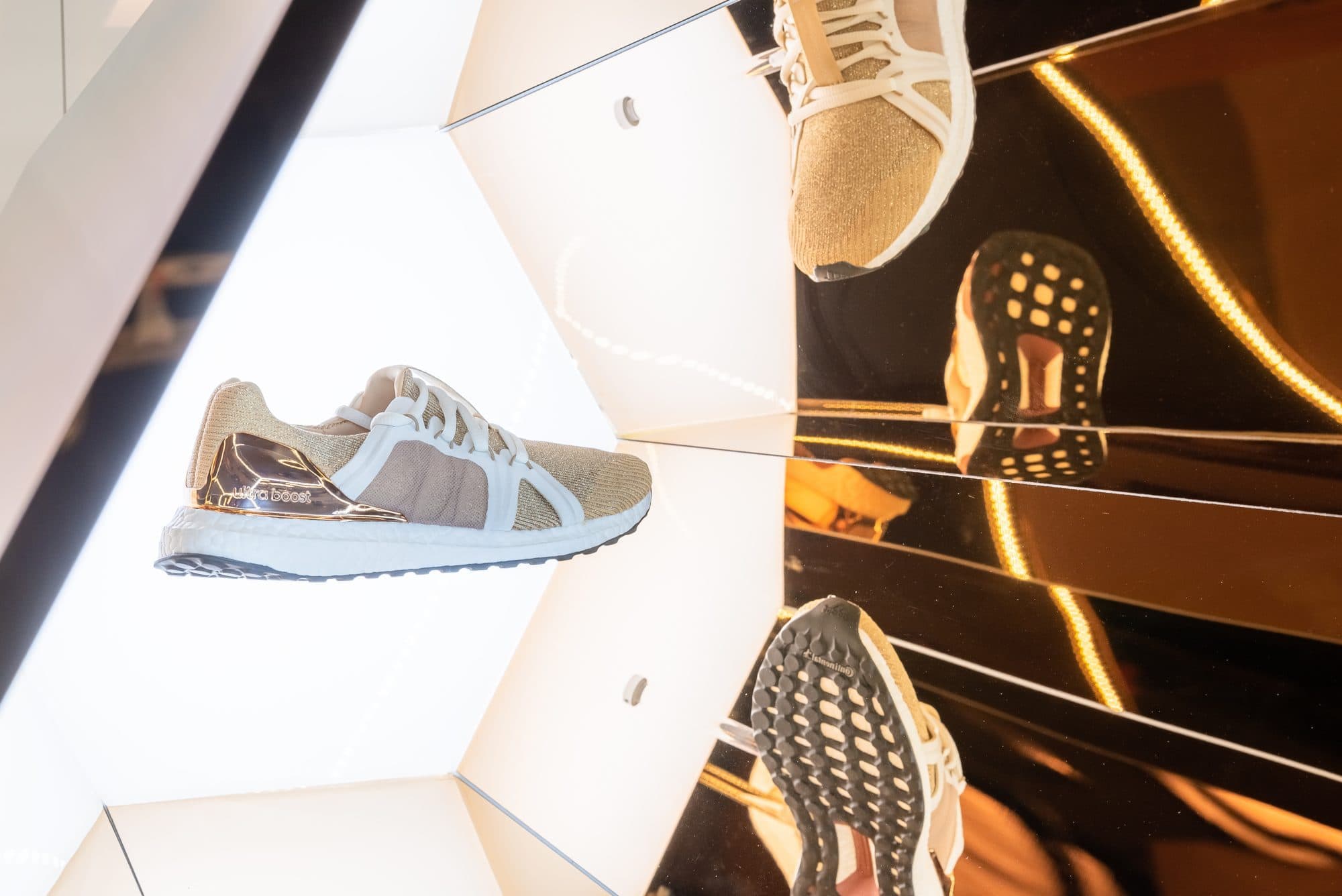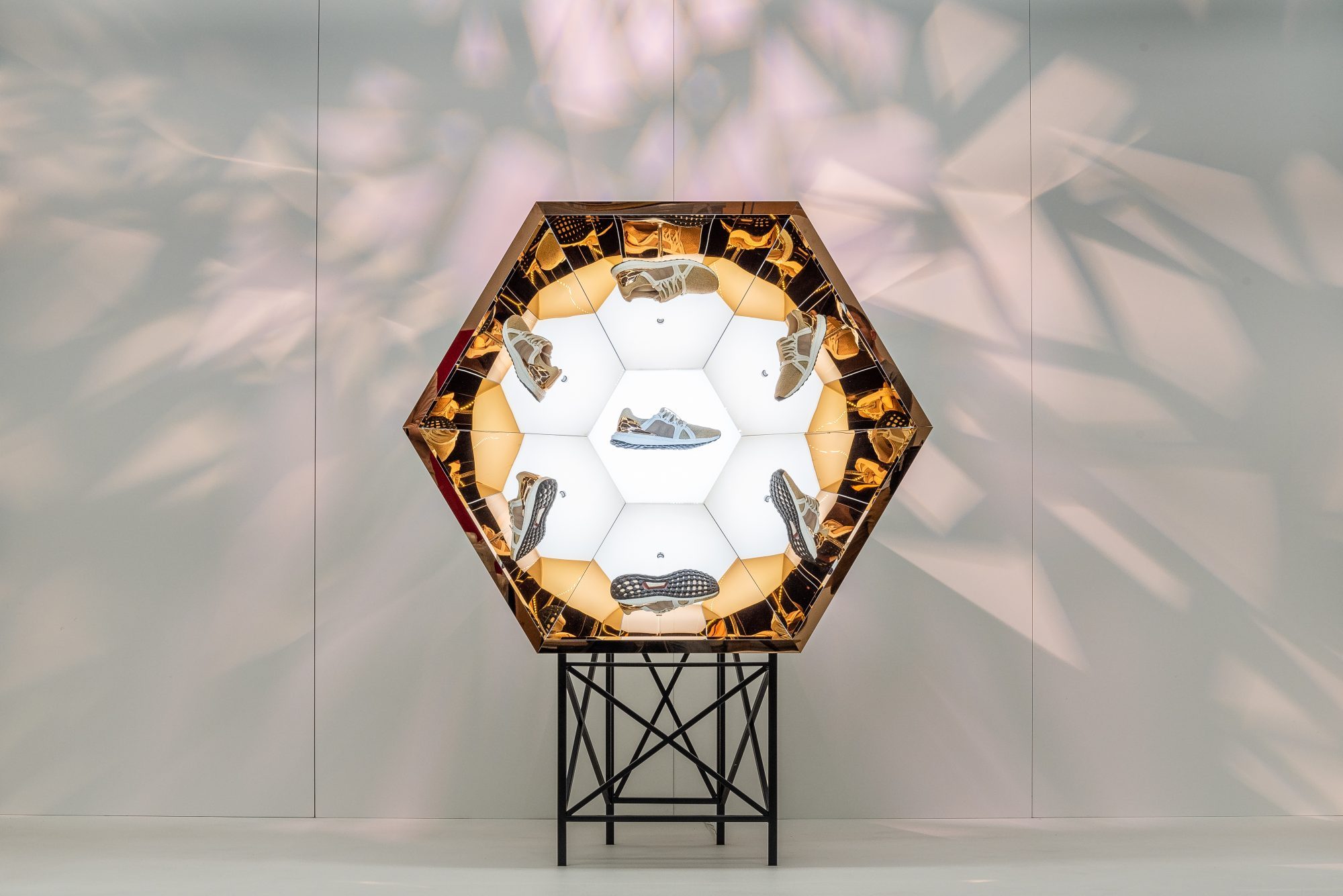 Visual impact at its finest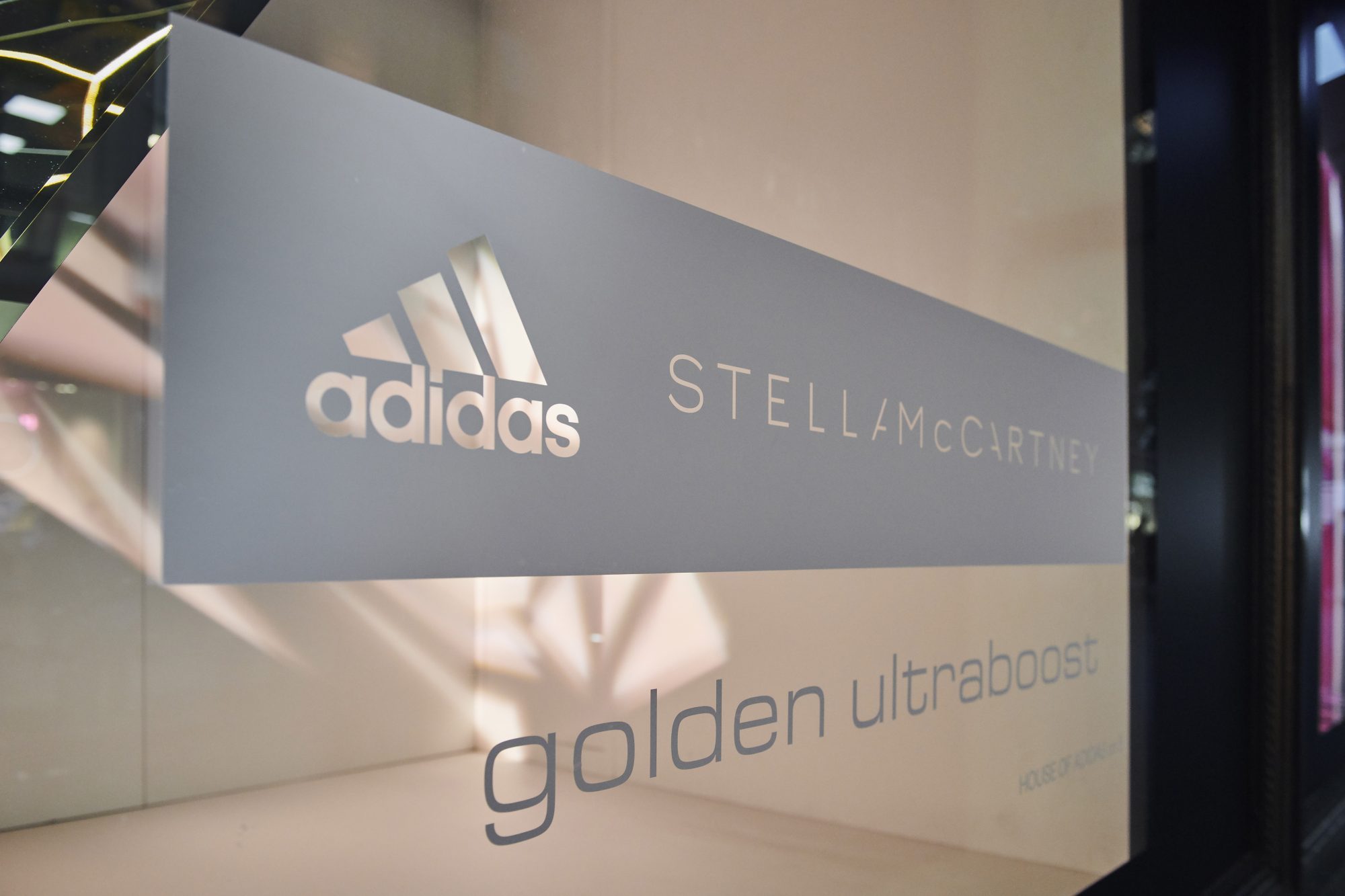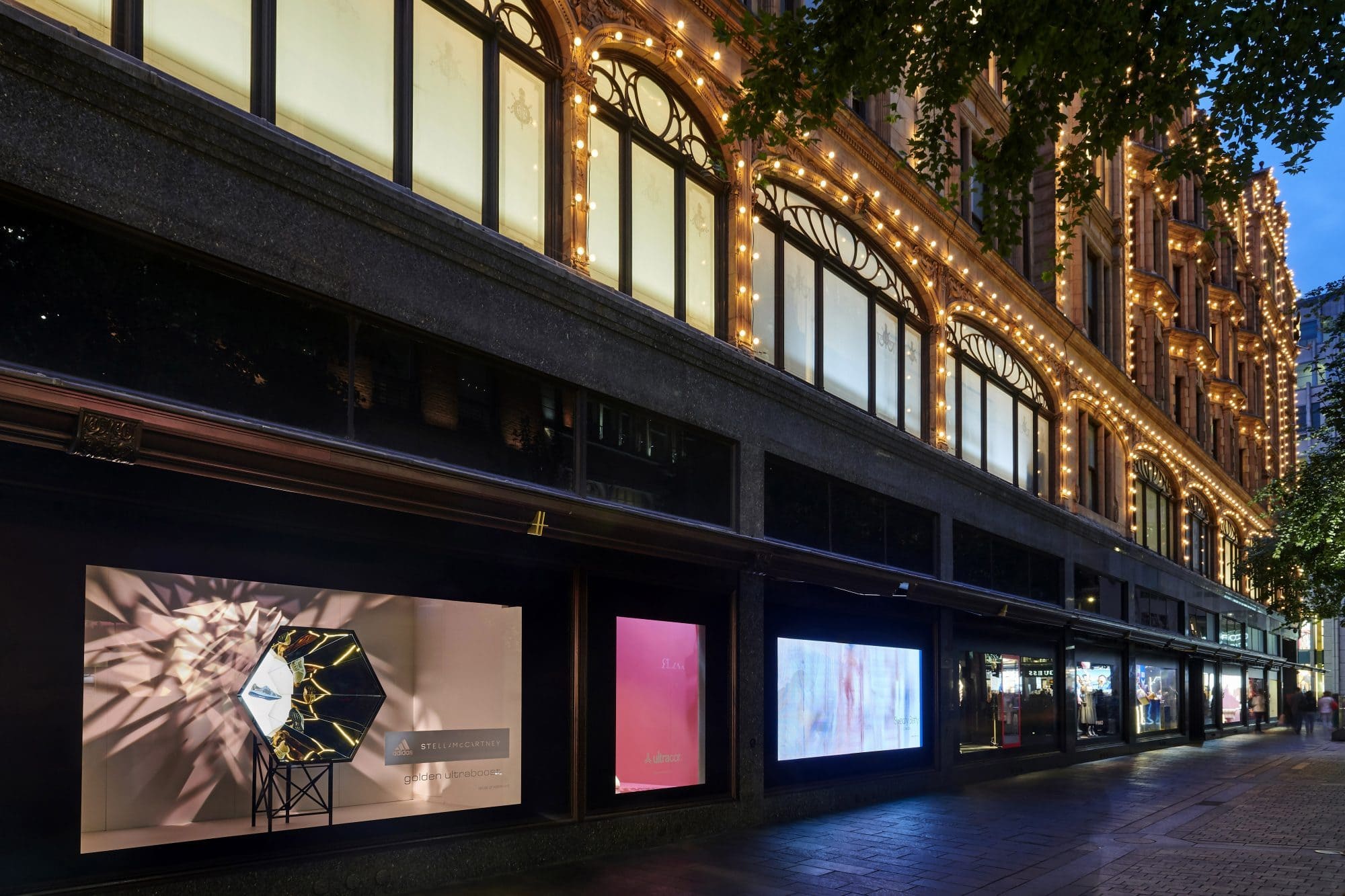 _Insight_
In addition to a cognizant and dynamic Launch Zone, Design4Retail were commissioned to produce a strong, attention grabbing window display design that would show-off the new golden shoe's undisputed authority and elegance. Fashion focussed, the use of rose gold mirrors and strategically placed lighting created an innovative infinity mirror effect.
The 'shard-like' projections paired with soft lighting forged an awe-inspiring impression of movement, enabling the golden shoe to demand the attention it truly deserves.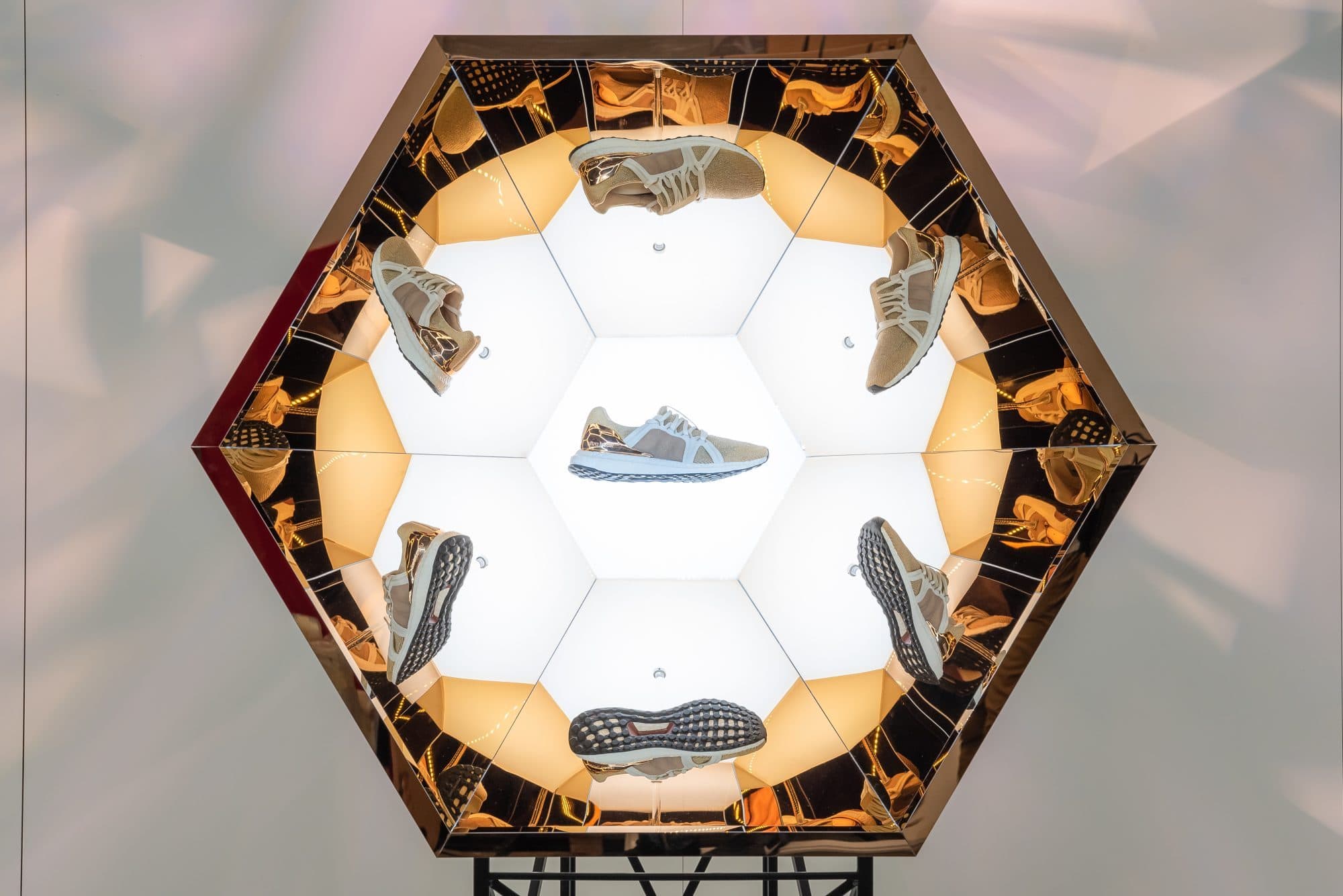 _Realisation_
Organised yet unrestrained, mysterious yet approachable, elegant yet fierce, this breath-taking Window Display and stunning Launch Zone are breaking all the rules and ultra boosting Europe's largest sportswear manufacturer into a cosmos of its own.
Head over to Hans Crescent at Harrods to see this wonder for yourself.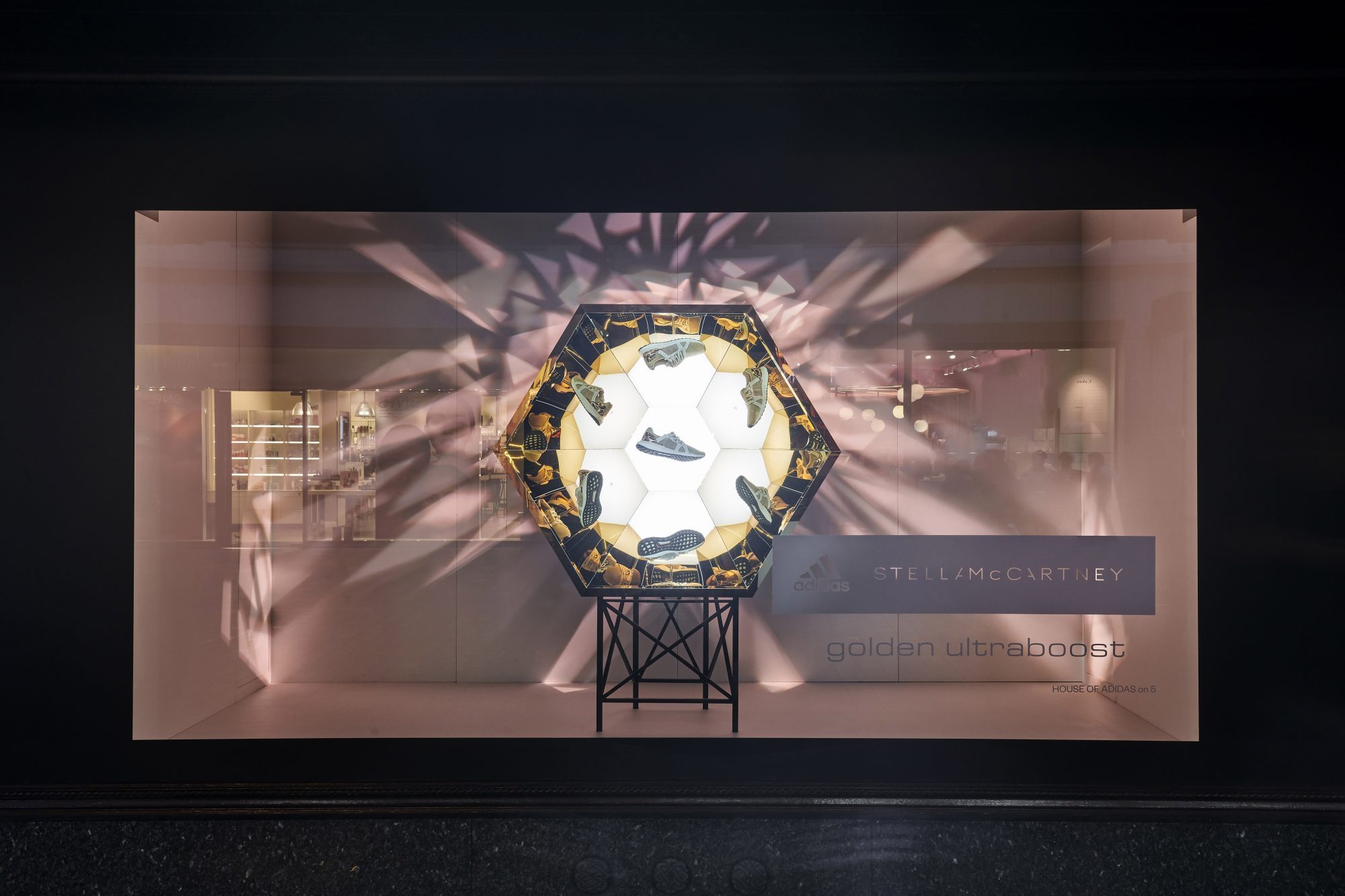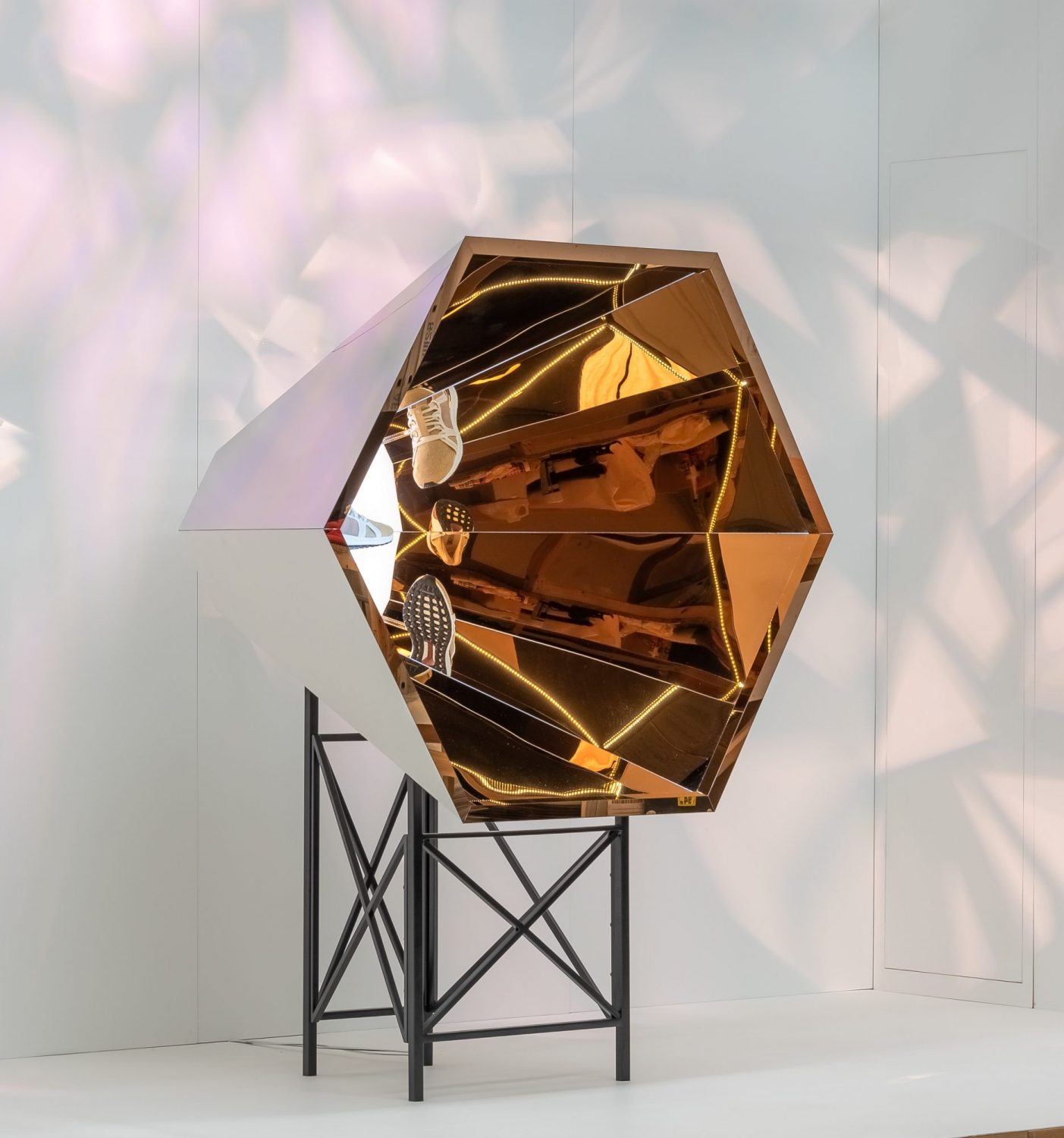 Testimonial
Because of their track record and proven experience with Harrods as an adidas account, we had faith in D4R to create and deliver the premium standard which we expect for all of our campaigns, but especially Harrods. For this campaign, the team at D4R went above and beyond our expectations. From supporting us to create a holistic and completely bespoke campaign, including the striking window and engaging launch zone content, to arranging the removal at the end of the campaign period, the process was seamless, and we were impressed with the team's ability and drive to meet the tight timelines. We are really grateful and proud of the work that was produced and hope to work with D4R on similar premium projects in future.