Global roll-out
_ Too Faced
Creating a universal concept
Well established in the US, California-based cosmetics brand Too Faced is much loved by those 'in the know', who queue online, alongside the brand's international fans to buy Too Faced's latest products.
Insight
2D Design
Creative Design
Spatial Design
Development
Project Management
Implementation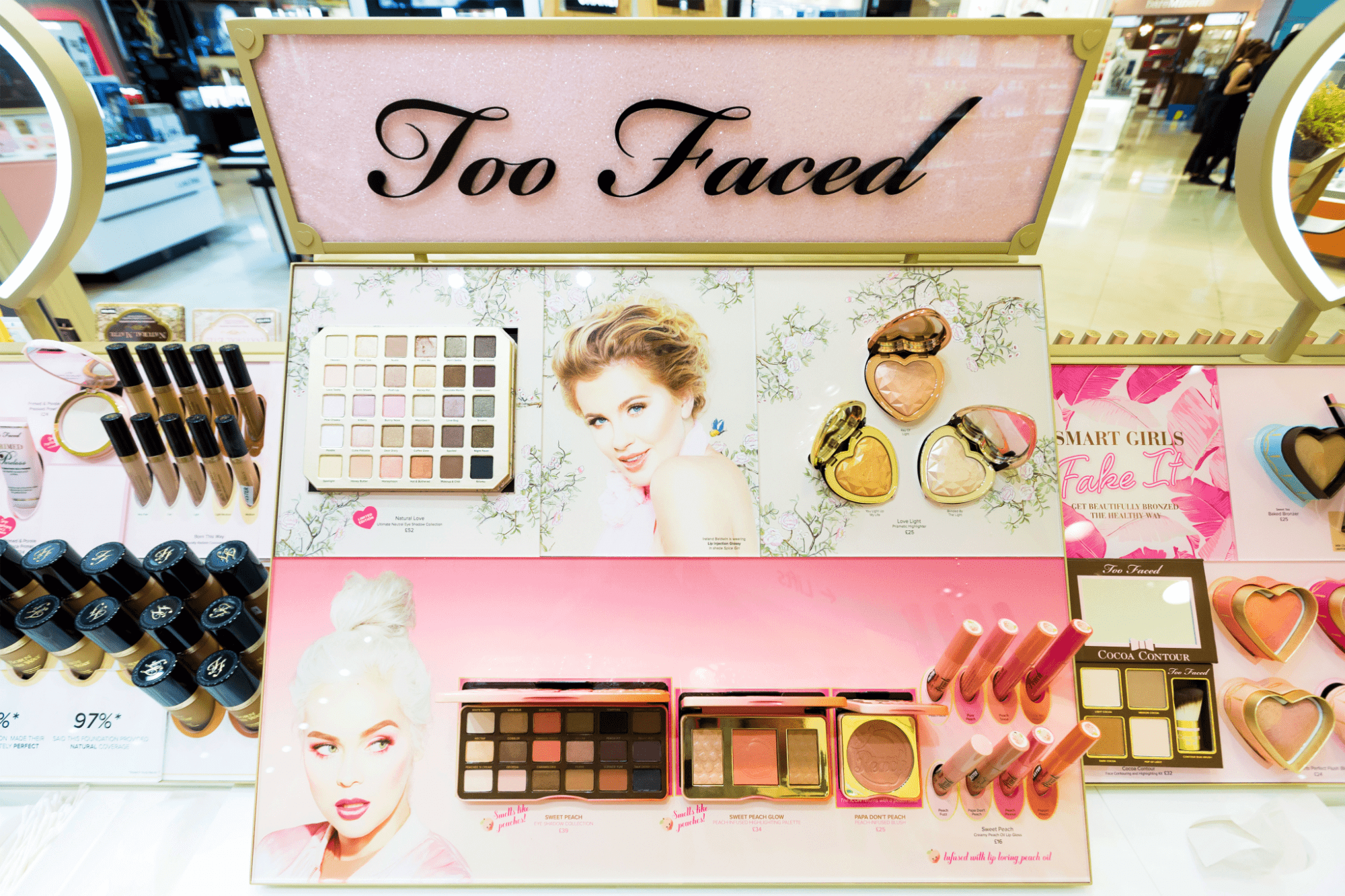 _Idea_
The Too Faced customer is irreverent, playful, smart and above all else confident, she owns her own look and her own version of pretty. As they launched their retail strategy across the globe, our curated concept needed to reflect the many facets of the Too Faced personality, whilst showcasing the products in an unashamedly pink environment.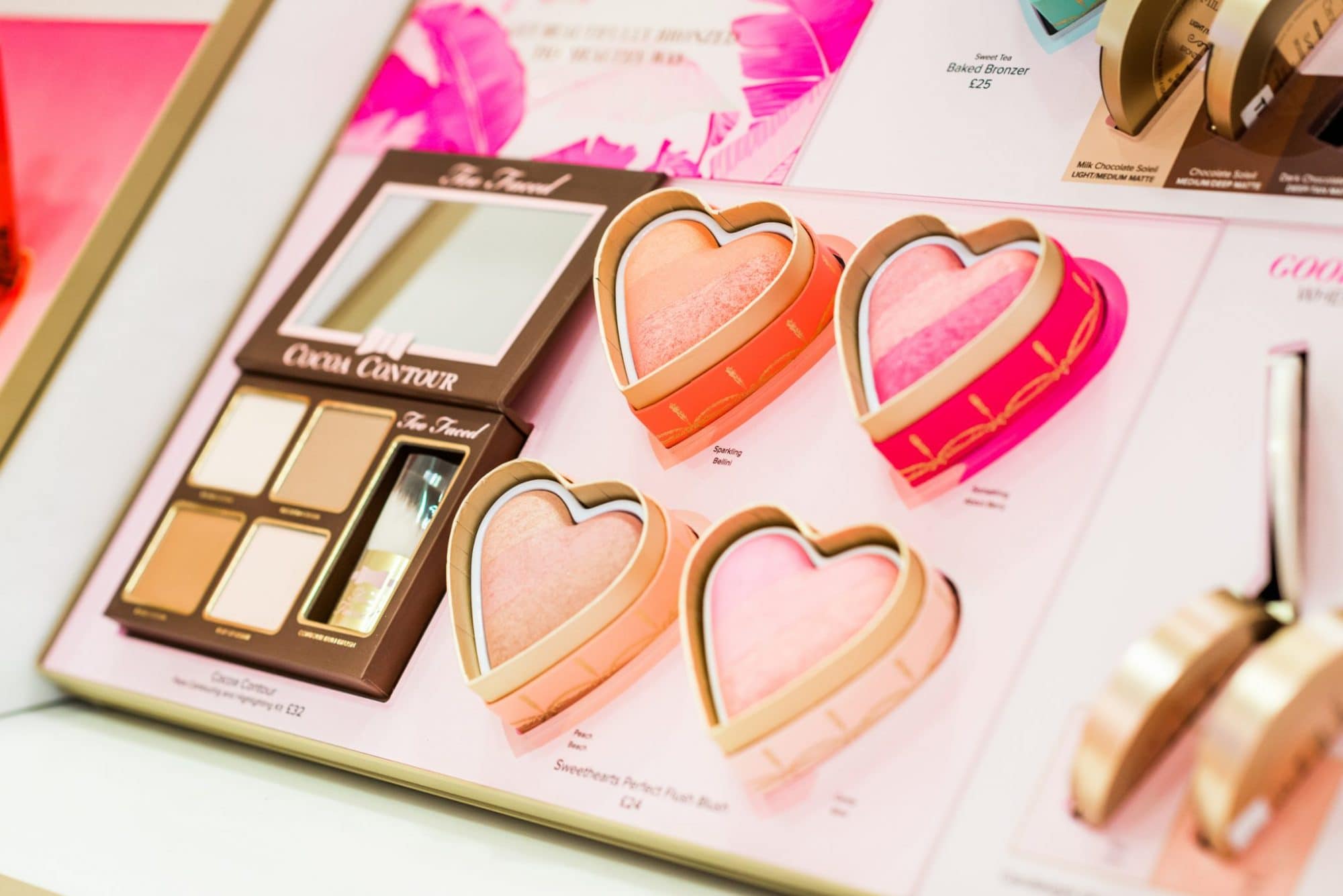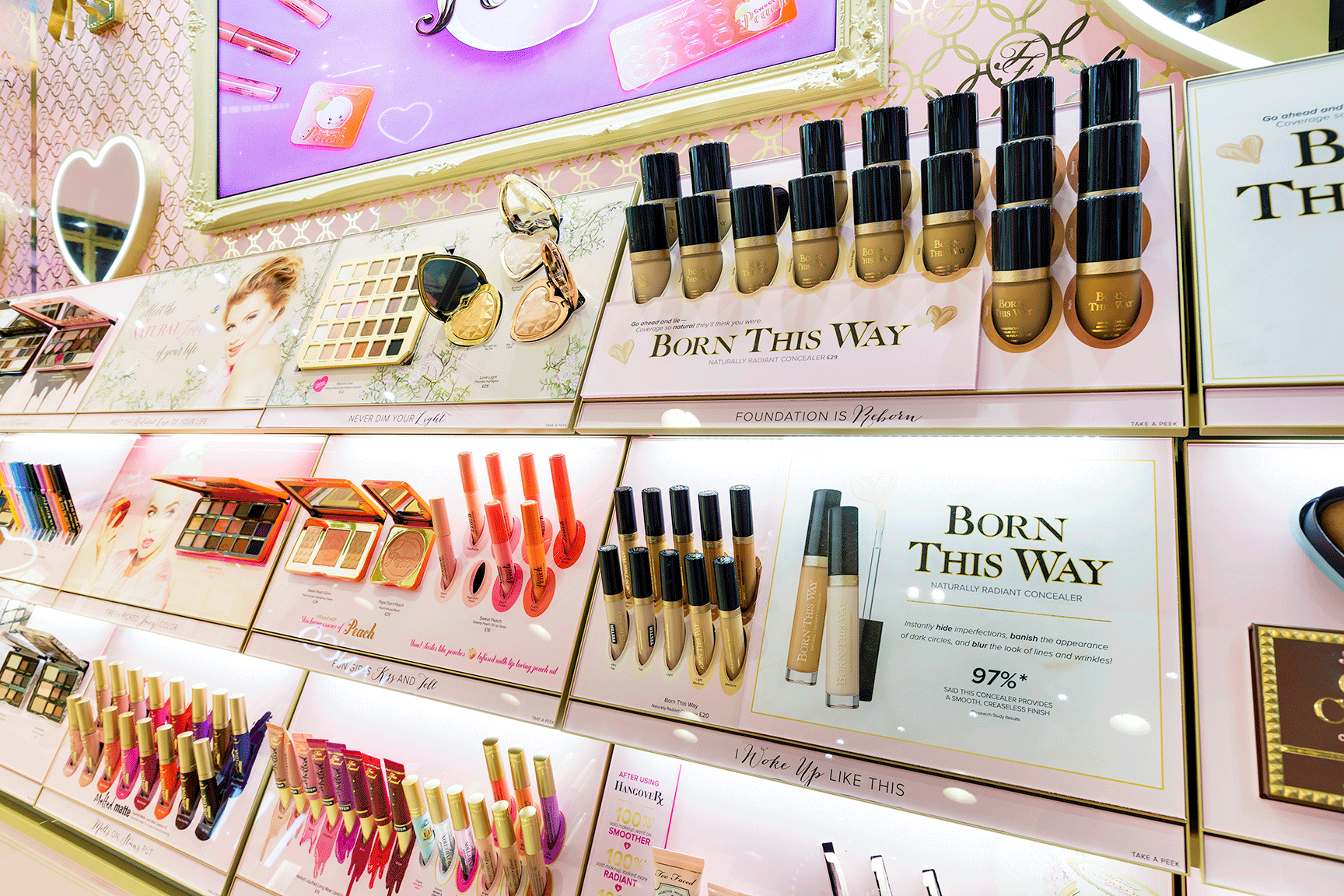 _Insight_
Against the cacophony of colour provided by the products and packaging, our soft pink palette with accents of gold and black complements the product intensity. From make-up stations with heart shaped mirrors and bespoke glitter stools embellished with TF branding, through to the French dressing table finished with ornate gold handles, the concept is playfully decadent, a little bit feminine and extremely disruptive. It's Parisian town house meets the exuberance of rococo, meets contemporary styling, meets California cool.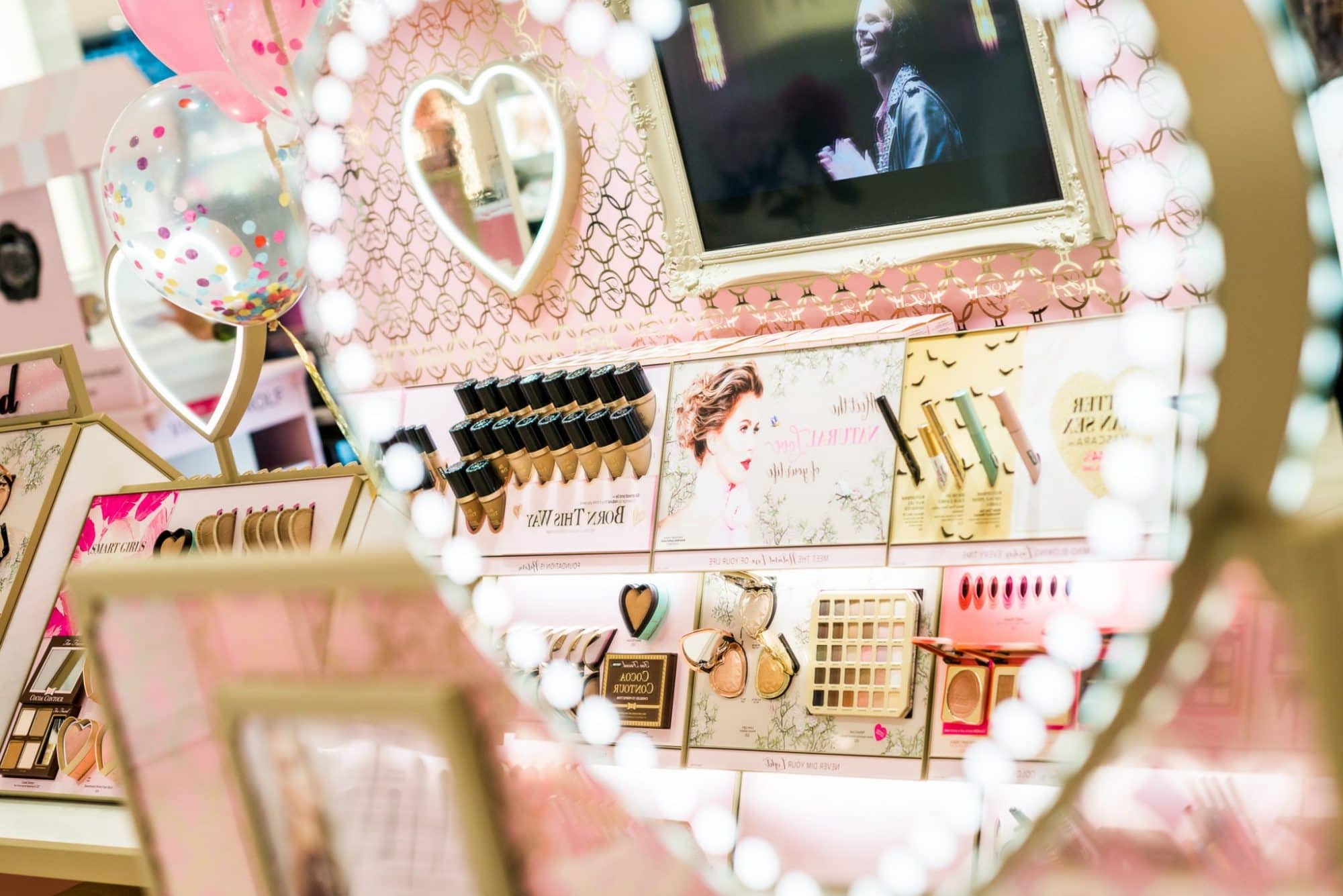 _Realisation_
Throughout the UK, Europe and Russia, our California-cool concept has reached fans across the globe, presenting a retail strategy much-loved by those Too Faced beauty hunters. Now, fans across the globe will be able to find Too Faced closer to home, as the brand chooses to launch a global retail concept.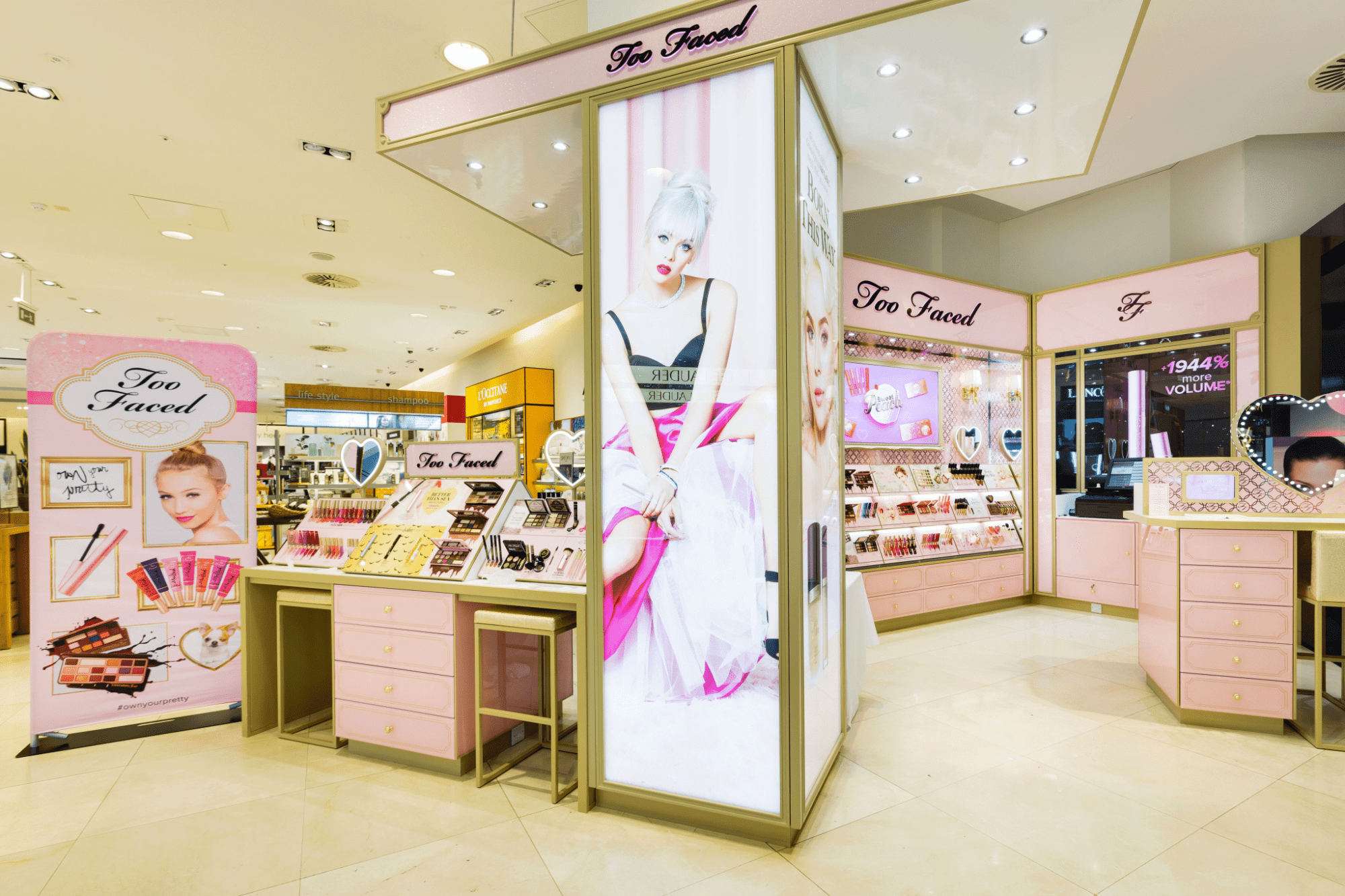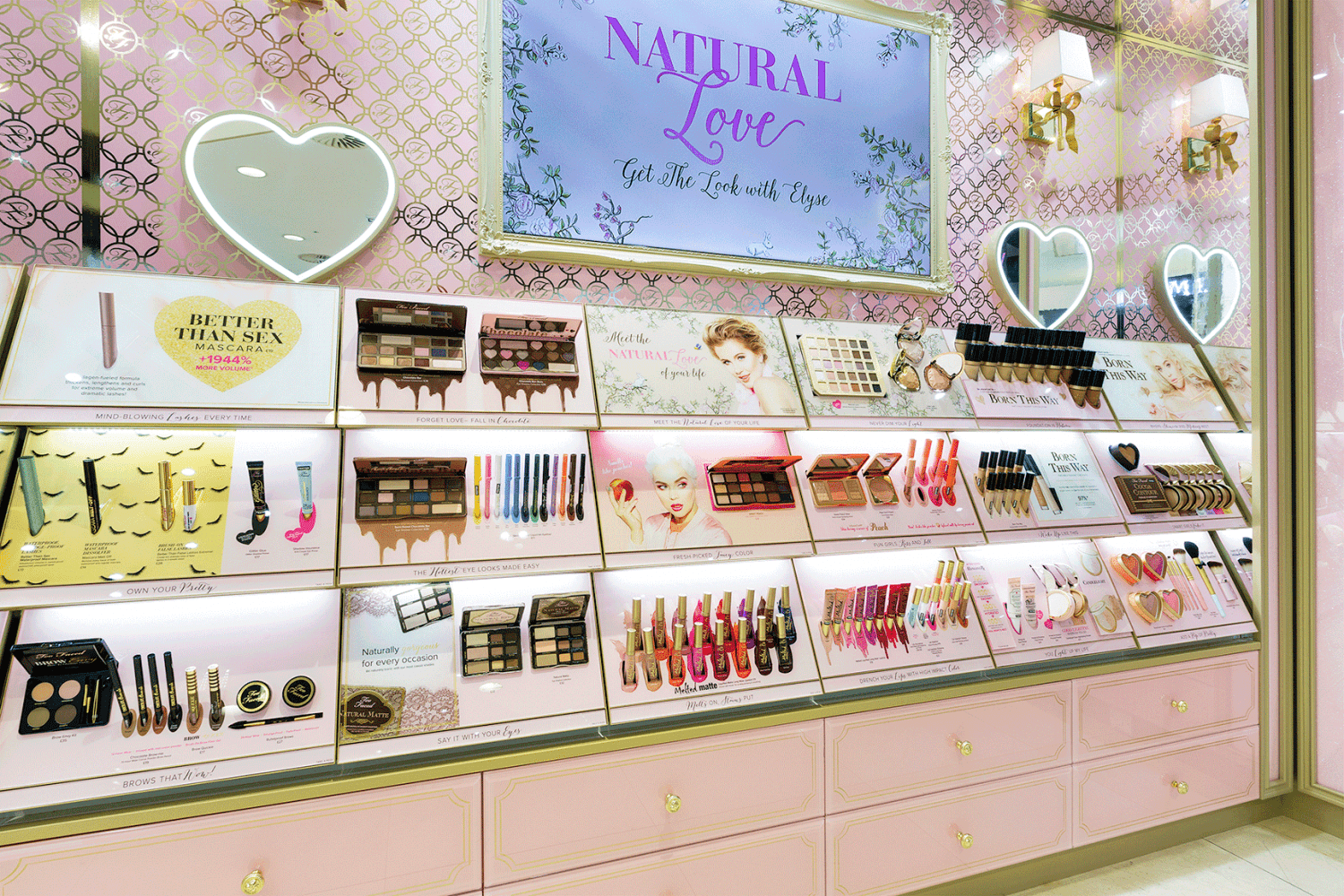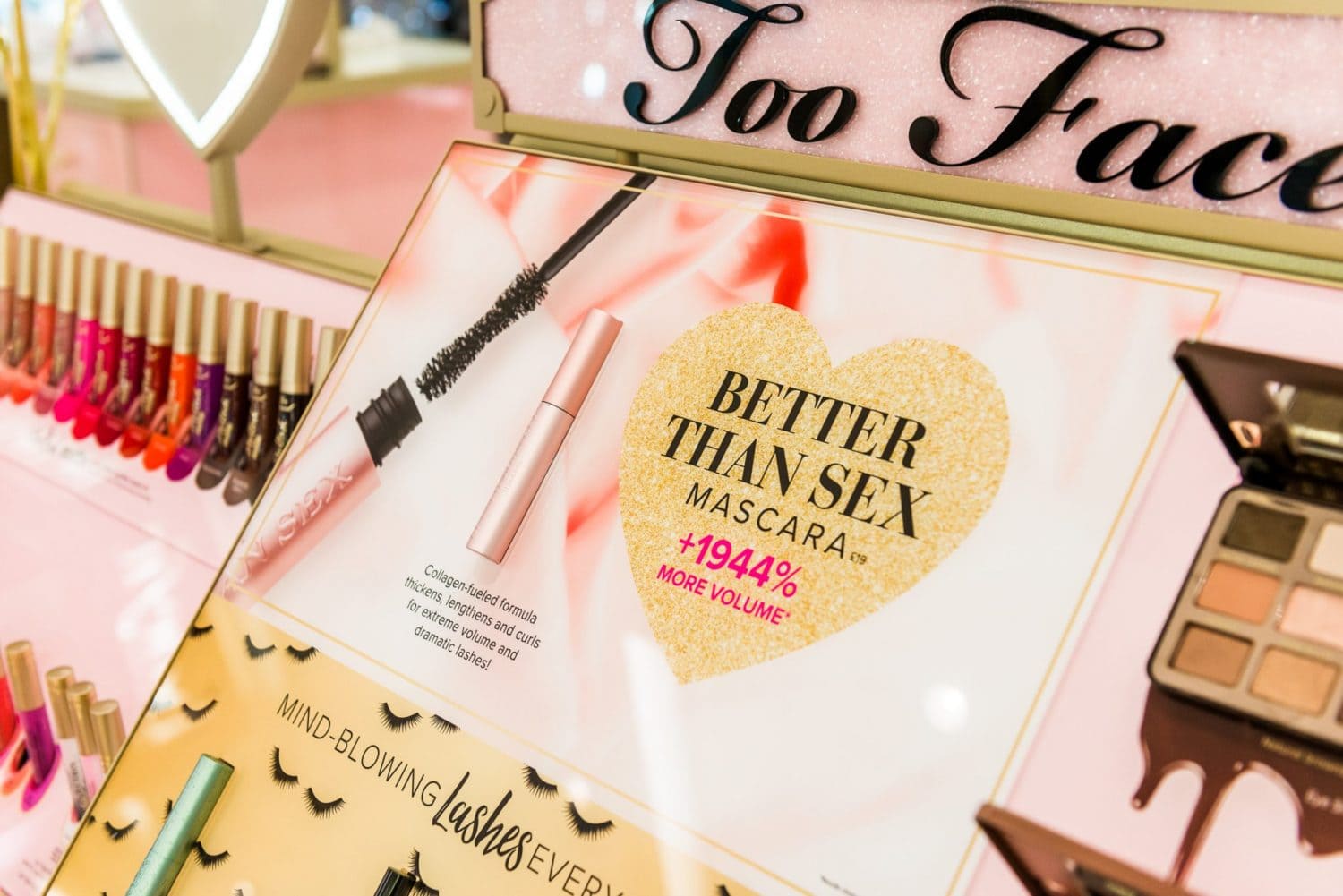 Testimonial
"Working with D4R has been a tremendous experience. Too Faced is a very unique brand and from the very beginning the D4R team was very open to hearing us out and enthusiastic about bringing our brand's true voice to life in a shop in shop environment. The team was very open to feedback and proposed creative solutions when faced with design challenges. Overall this has been a great journey and partnership. We feel now that D4R is an extension of our own team and we look forward to continuing our collaboration."