Retail Strategy & Design Trends 2020 _
A round up of the retail strategy and design trends observed over the past twelve months
A detailed look into retail's response to the landscape in light of Covid with regard to retail strategy and design
REPORT CONTENT
1.0 Foreword
2.0 Trend facets
_Sustainability
_Offline to online (O2O)
_Covid-safe retail environments
_Hyper-localisation
_Pop-ups
_Augmenting the customer journey at physical retail
3.0 Our perspective
1.0 Foreword
a look at the landscape
2020 has categorically been a year like no other with the infamous coronavirus weighing in on our lives, unannounced. But whilst the virus has impacted all industries in one way or another, the retail sector has been altered beyond recognition in some cases, and continues to be shaped by the virus and the subsequent safety measures imposed by the government as we move into 2021, albeit to a lesser extent.
However, we must acknowledge that not all industries within the retail sector have suffered to the detriment of Covid, with some brands reporting record-breaking profit gains in 2020, such as those in the Home & Garden and Video Games industries, to name a couple. In fact, as of September 2020, more than 80,000 British employers voluntarily returned over £215 million to the government (HM Revenue and Customs), between them, as a result of these megacorps unknowingly using the government-backed furlough scheme without need when it was introduced back in March.
In different circumstances however, 2020 has been a very testing time in the retail sector, with the survival of some brands relying not only on how well a company was performing before the outbreak, but also on how 'agile' a brand can be in terms of its reactiveness to the market and speed at which its operations can be adjusted.
responding to the landscape
Brands that have demonstrated an aptitude for retail agility have been more able to navigate the ever-changing retail landscape of 2020, challenged, among others, by changing consumer behaviour, impromptu safety recommendations wielded by experts as and when we discover more about the virus, and government appointed restrictions – such as the need for retailers to implement instore social distancing measures, operate limited opening times, altogether close their establishments for indeterminate periods of time, and so on…
in this whitepaper…
In this whitepaper, we round up the retail strategy and design trends observed over the past twelve months, with particular emphasis on how brands operating in sectors that largely rely on physical retail, such as beauty and luxury brands, have adapted their retail strategies and instore designs not only to survive the climate, but to use the challenging retail landscape as an opportunity for growth.
2.0 Trend facets
2.1 Sustainability
2.2 Offline to online (O2O)
2.3 Covid-safe retail environments
2.4 Hyper localisation
2.5 Pop-ups
2.6 Augmenting the customer journey at physical retail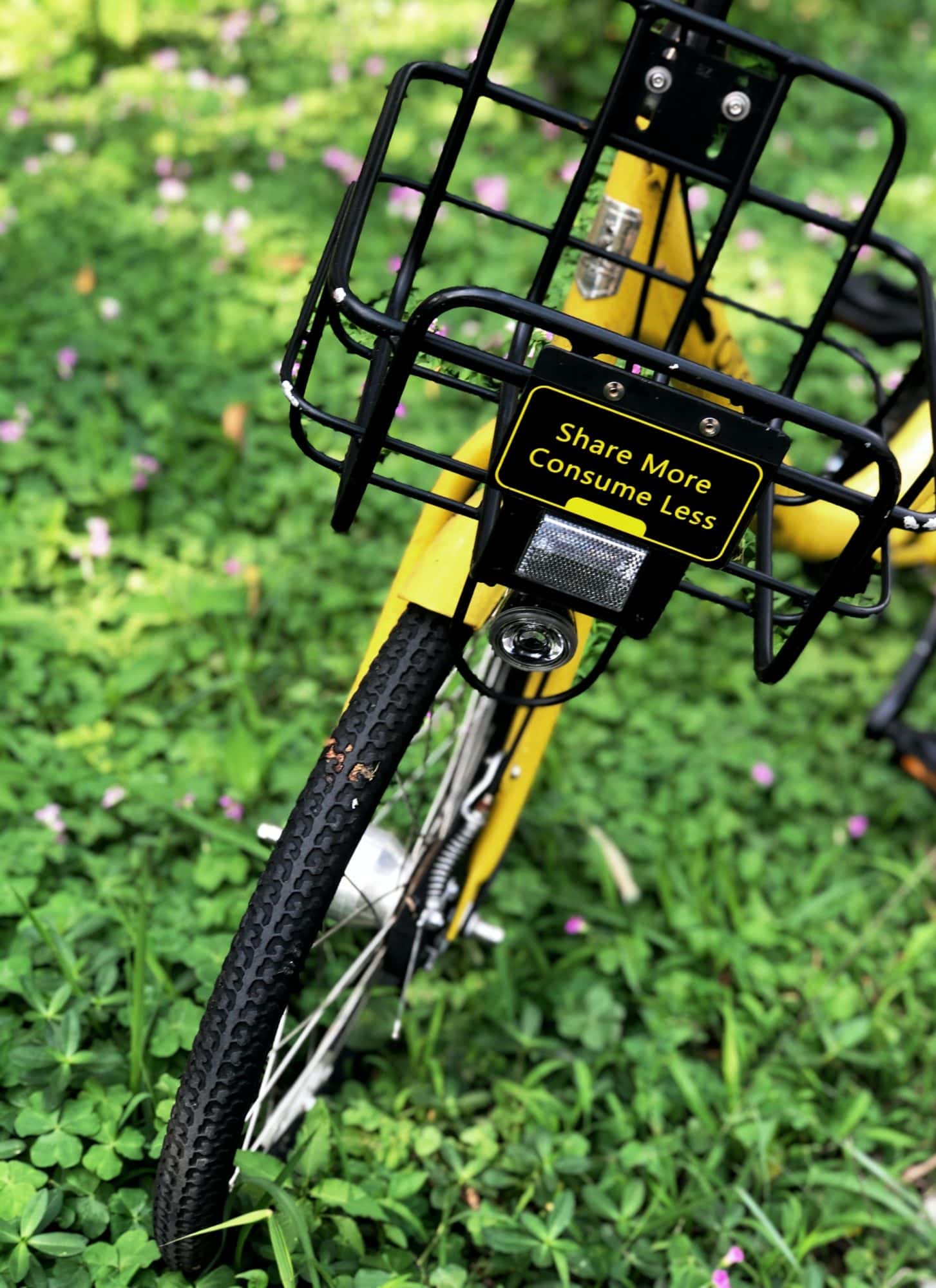 2.1 Sustainability
REMAINING PRESENT IN THE FACE OF ADVERSITY
2019 was a pivotal year for bringing this trend facet into the mainstream with a high proportion of the population becoming woke to the damage that our current level of consumerism is having on the planet. This new understanding among the masses was incited by a number of influential docuseries released in 2019 which spoke to the mere mortal, including 'War on Plastic' commissioned by the BBC, and David Attenborough's 'Our Planet' made for Netflix. Not only did these informative docuseries encourage mass participation in changing consumer-habits – habits that have traditionally been plagued by newism – but also to hold large brands and retailers accountable for choosing to contribute to environmental damage when eco-friendly and/or sustainable alternatives are available and can be applied with little need for additional resource.
With the latter part of 2019 seeing a sharp rise in conscious consumerism, we witnessed a movement which would see consumers boycotting brands deemed to be operating unethically and irresponsibly as far as the environment is concerned – particularly those suspected to be serial offenders putting profit before the planet. Thus, it was predicted that 2020 would be the year that brands and retailers would put sustainability at the centre of their operations (or face the consequences) and be the driving force behind planet-saving initiatives, as opposed to being part of the reason for their need.
As a company made up of employees with a passion for retail design and consumers who are conscious about the environment, some of our most-loved brands are those that put the environment above all else. What's more, we believe true creativity comes from solving a problem and get particularly excited about design briefs that call for a design with purpose and speak to the future of the industry.
In 2020 we had hoped to witness the use of several new and exciting eco-friendly and/or sustainable materials and intelligent solutions in retail, dictated by ground-breaking design. Hopes of this were of course overshadowed by Covid, with brands and retailers having to focus their resource on dealing with the immediate threat of the virus, forcing many to put their original sustainability plans on hold.
All was not lost however as some brands still managing to achieve their environment-focussed goals in 2020 and implement new environmentally friendly schemes, policies and design projects, despite challenges by reason of Covid, such as changes in consumer behaviour and the restrictions placed on retail.
2.1 Sustainability (cont.)
SUSTAINABILITY IS BACK ON THE AGENDA
With an impression that brands and retailers are somewhat settling into a new normal, helped in the view of the fact that the retail industry has experienced fewer disruptions from government-imposed restrictions in the second half of the year and our single-use plastic dependency adopted in the height of the pandemic is coming to an end, brands are more able to refocus their attention on macrotrends that are here to stay, coronavirus or no coronavirus – putting sustainability well and truly back on the agenda!
KEY IDEAS
_2019 was a pivotal year for nurturing the conscious consumer
_Many 2020 retail strategy and design plans prioritising
sustainability were thwarted as a result of the immediate
Covid threat demanding substantial resource
_Despite the circumstances that overshadowed 2020, some
brands still managed to achieve their environment-focussed
goals
_Fortunately, sustainability now looks to be back on the
agenda!
_We plan to revisit the subject of sustainable and eco-friendly
retail in 2021 as brands continue to free up resource for key
macrotrends as we settle into the 'new normal'.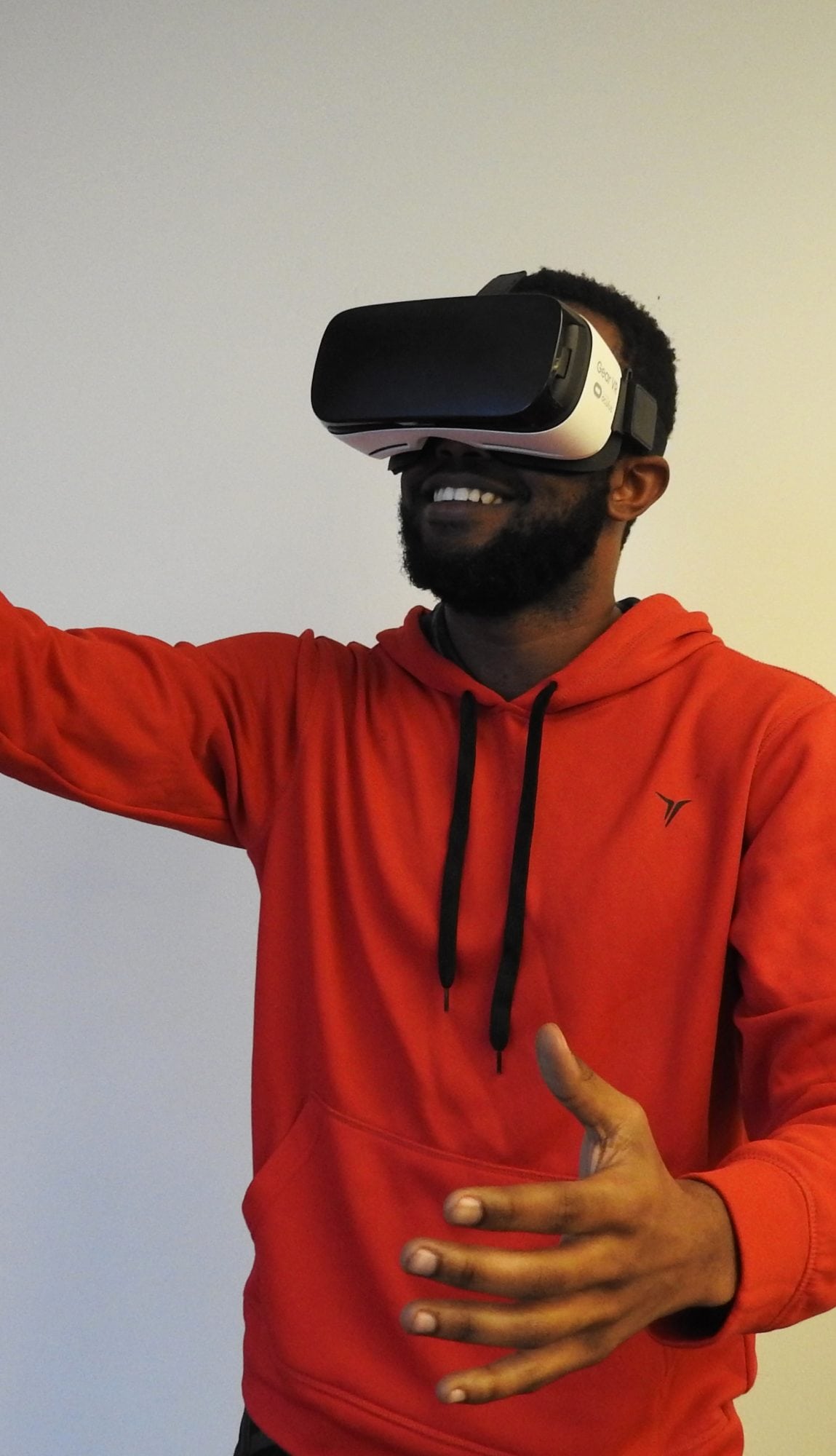 2.2 Offline to online (O2O)
A FIRST RESPONSE TO THE CLOSURE OF NON-ESSENTIAL RETAIL
When the high street was ordered to close its doors to the public under national lockdown rules back in March, brands and retailers had to refocus and redirect their resource to developing their online channels in order to mitigate the loss from instore footfall. Going further than simply paying high fees for advertising space via Google's bidding process to compete, several brands incorporated interactive elements onto their websites and/or apps to add an experiential layer to their digital retail channels. These interactive elements typically mirrored the techniques used at physical retail known to engender differentiation, create hype and generate positive PR, curate a more meaningful retail experience, and amass an army of brand fans and advocates, among others.
A TESTING TIME FOR BEAUTY
The expectation for brands and retailers to offer another dimension to their online marketplace during the national lockdown was arguably greater for those belonging to the beauty sector and the luxury sector – sectors in which brands' typically thrive from a business model offering elevated customer journeys and enhanced shopping experiences alongside their product offering.
Brands in the beauty sector worked particularly hard to augment their websites to create an online journey that would keep their audiences engaged, providing customers with a sense of immersion and experience when shopping for product online – not least because the implementation of virtual product sampling services look to be a permanent solution and alternative to IRL product sampling as experts predict its final demise. What's more, creating hype via engagement, interaction and immersion is something of a signature for beauty brands, with beauty fans seemingly holding brands to this high standard of experiential retail, come rain or shine. Not to mention that beauty brands have faced more adversity than most with make-up sales plummeting as a result of the nationwide lockdown and the widespread adoption of a WFH culture.
A PHYGITAL FUTURE
In the absence of offline retail, we witnessed an acceleration of progress to a phygital future. In 2020, brands demonstrated a greater understanding that 'convenience' and 'experience' can exist harmoniously and do not need to be exclusive to online and offline channels, respectively.
Futhermore, we predict that brands and retailers will further embrace the notion of phygital by increasing the use of technological applications, instore, to augment the shopping experience of customer's visiting the high street.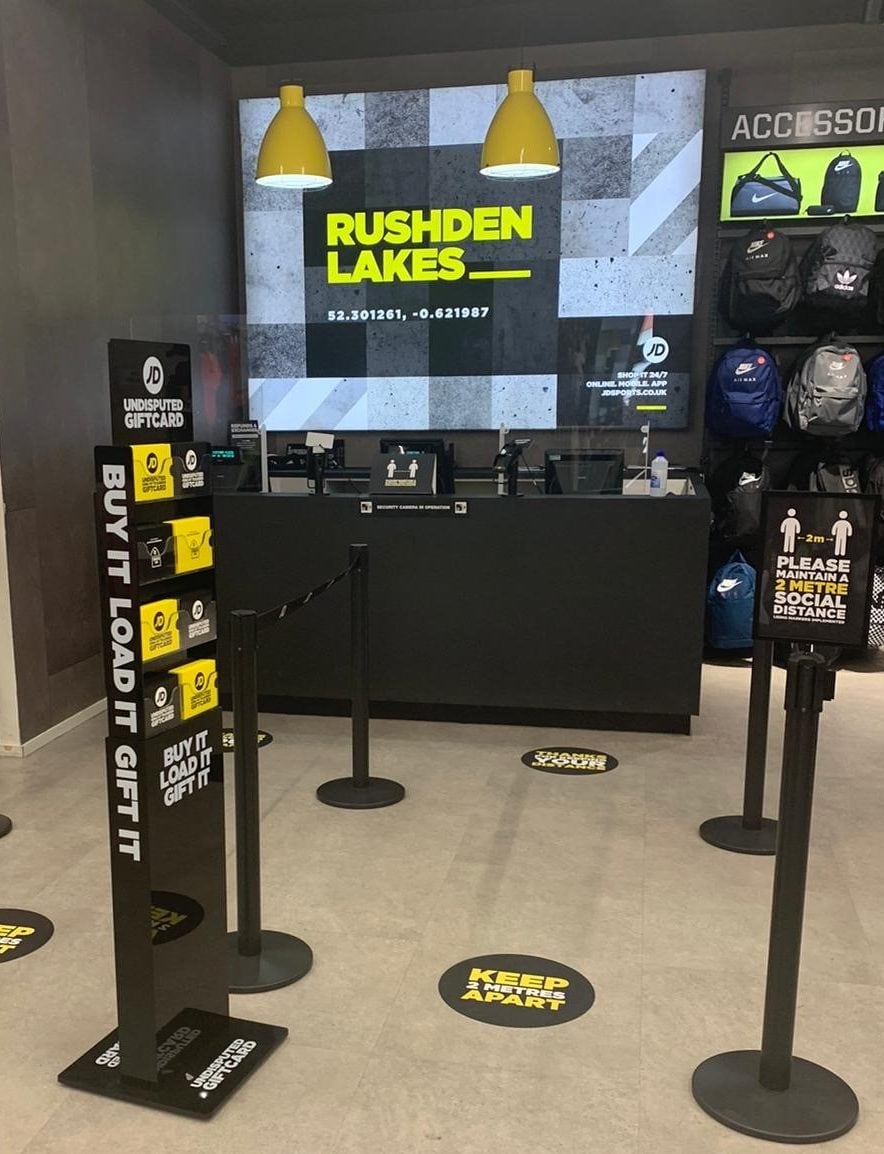 2.3 Covid-safe retail environments
Following development of the O2O strategy, brands and retailers focussed their attention on creating Covid-safe retail environments in preparation for the re-opening of 'non-essential' retail (for the first time). Ensuring a Covid-safe retail environment was not just a necessity in order to attract consumers back into stores, but it was (and still is) a legality by which brands and retailers must abide. Failure to operate a Covid-safe retail environment can result in a hefty fine, not to mention a whole lot of bad PR.
INITIAL COMMONPLACE INSTORE SAFETY MEASURES
Initial commonplace instore safety measures included; re-arranging a store's layout (such as the widening of aisles or application of a one-way system) to make social distancing achievable, displaying signposting and graphics to encourage social distancing, the implementation of hand sanitisation stations, control of shopper density, and advertisement of the store's policy with regard to its new safety measures.
THE FUTURE OF COVID-SAFE RETAIL ENVIRONMENTS
Retailers that are especially known for their enthusiasm for physical retail strategy and design took things further by accepting more payment options, such as PayPal, Klarna and Clearpay, via more payment methods such as facial recognition pay, app-enabled shopping and virtual checkout. Campaign messaging, such as incentive campaigns, feel good activations, smile give-aways and/or light hearted humour, has also played something of a part in the stores of brands and retailers proving dedication to providing their customers with a Covid-safe retail environment.
Going forward, we expect instore safety measures to extend further still by offering the option of an entirely interaction-free service, as standard, via click & collect, self-service checkout, shopping by appointment, and so on. We would also like to see more brands and retailers consider material specs that are 'Covid-safe' when changing a store's interior design, such as with the implementation of anti-bacterial cash desk surfaces and/or anti-bacterial coatings applied to high touch / high traffic areas.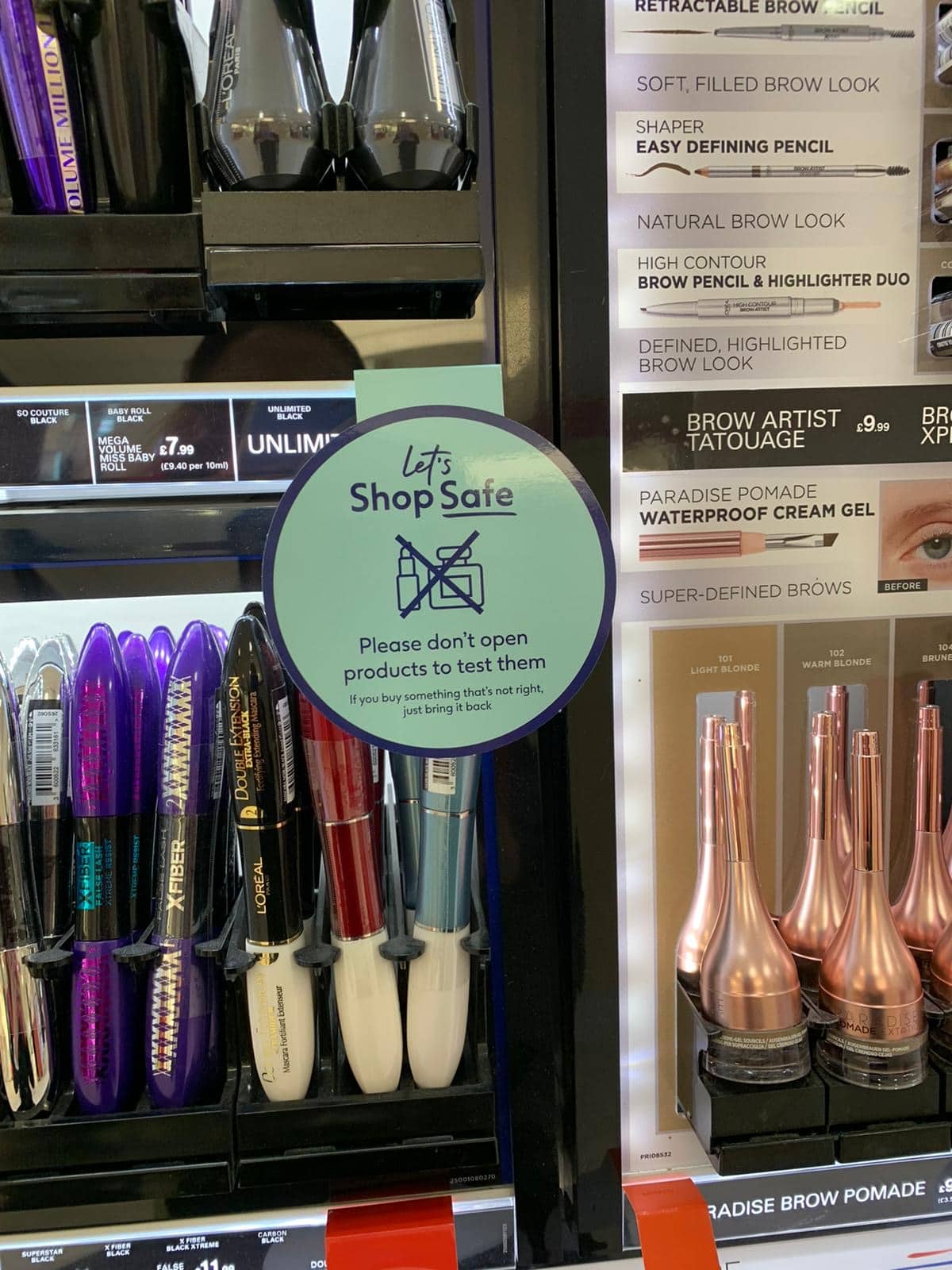 2.3 Covid-safe retail environments (cont.)
BEAUTY FACES A DIFFERENT SET OF CHALLENGES
We must again acknowledge that brands in the beauty industry face a different set of challenges, with beauty brands being required to implement many of the safety measures as above, with the addition of measures that ensure a certain level of product sampling, consultation and community interaction can remain – services and expectations that go hand-in-hand with a beauty brand's product offering.
It is our thoughts that consultations will now almost always be carried out virtually, and that community interaction will too happening primarily in the digital realm. Moreover, we believe that beauty brands will eventually create phygital retail experience environments whereby online community content is accessible instore, and instore visitors can digitally leave their mark on store or beauty hall environments by leaving product recommendations or reviews for other shoppers to use in their decision making process.
As we question our new standards of hygiene, we predict that the future of testers will resemble product range tester packs, or biodegradable, product-filled ampoules as a closer match to the traditional testers observed pre-Covid.
2.4 Hyper-localisation
A LEAN-TO LOCALITY
When we observe the consumer behaviours of 2020, there has decidedly been a lean-to locality. It is an inclination which has, among others, materialised out of habits formed during the first national quarantine announced in March, and revisited again in Lockdown 2. These habits were born out of the advice discouraging people to travel further than they have to, as well people being drawn to the charming goings-on in their local communities the more they used its facilities.
However, many would argue that the consumer habits, which have seen shoppers bear a preference to shop locally, have been forming long before via a conscious effort from a segment of the population to form more ethical consumer habits. These habits include, supporting local businesses and economies, and making buying decisions which are less harmful to the environment – both of which benefit from the notion of shopping more locally.
RESPONDING TO THE TREND
This growing trend has forced many megcorps to redistribute capital across their estates to favour the stores that are receiving higher footfall than they were prior to Covid for their 'local' status. In fact, some brands and retailers are altogether shutting down stores which fail to meet the 'local' specification, and creating retail strategies and interiors that put the local community at the centre of the store to demonstrate an understanding of consumers' shopping desires. So far, we have seen brands and retailers demonstrate an understanding of consumers' wishes for 'local' via considered stock choices, via the depiction of the community through instore campaign messaging, and via the feature and incorporation of art from local artists into a store's design, among others.
HYPER PERSONALISED PHYGITAL RETAIL ENVIRONMENTS
Unlikely to regress, localisation is a macrotrend that is here to stay and we look forward to seeing how brands and retailers can take the notion even further, evolving it to create truly personalised and meaningful retail experiences. This will likely be achieved by creating a phygital environment with the application of instore technology, such as IoT optimisation and virtual shopper profiles.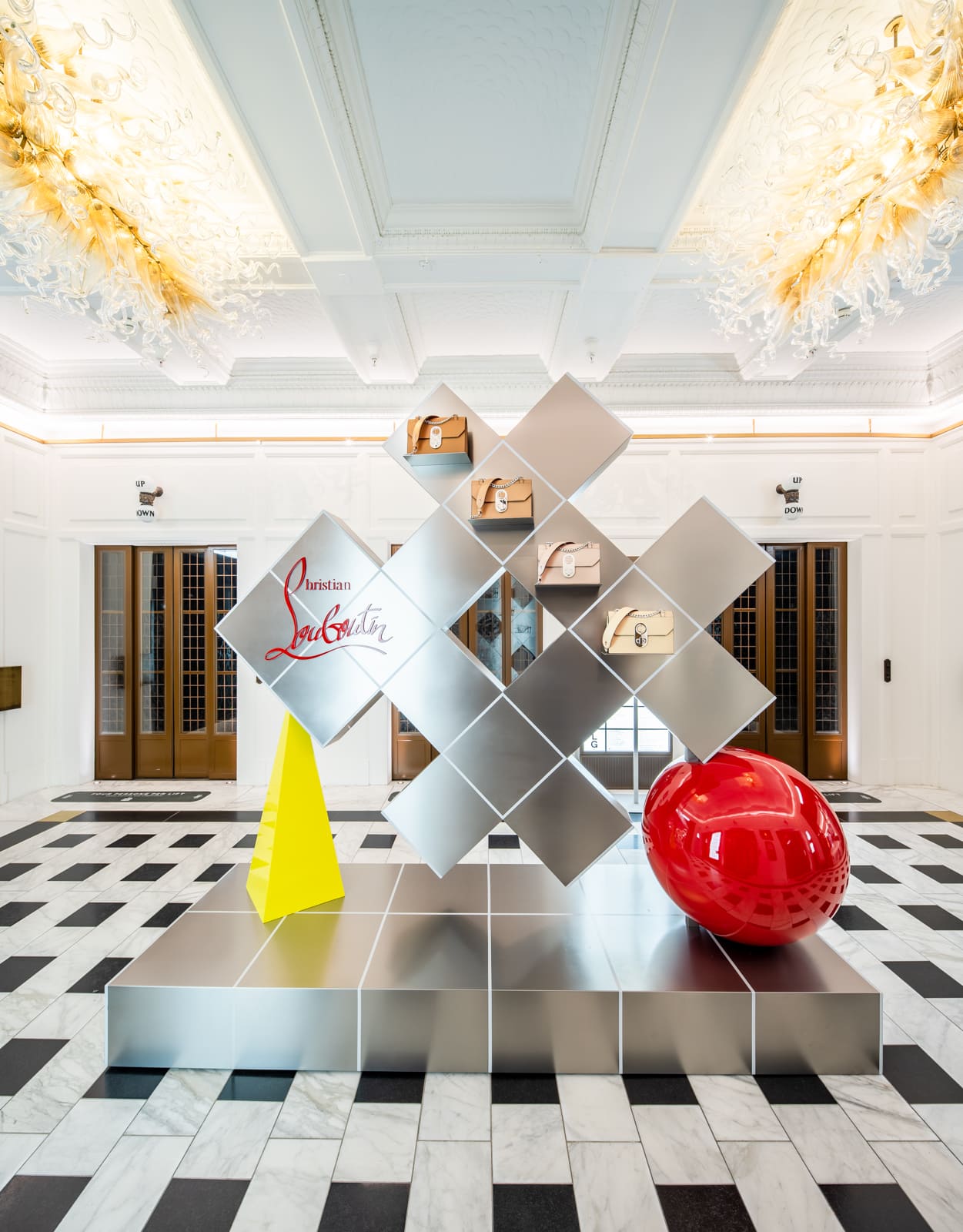 2.5 Pop-ups
A MARKETING FAVOURITE
Pop-ups are a marketing favourite among brands for their uniquely effective ability to nurture and cement positive relationships with consumers via brand familiarity, and disrupt shopping missions by encouraging 360 engagement and interaction. Temporary by nature, pop-ups also emit a sense of exclusivity which speaks to our urge as humans to desire things that are not available to all.
FOLLOWING THE FOOTFALL
Now more than ever it is vital that brands can travel to locations where footfall happens to be high, rather than relying on consumers seeking out retail stores on the high street or in shopping centres – at least until the activity of browsing for product returns once more. It is therefore essential that brands can make themselves found at this time via strategies that make use of marketing tools like the pop-up.
This year, not only have we seen some very impressive pop-ups by brands across the board, but we've also had the privilege to work on some of these pop-ups, including Charlotte Tilbury's first ever pop-up in Sephora Rome, and two striking Christian Louboutin pop-ups in Harrods which coincided with the re-opening of retail for the first time around on 15th June.
With this popular retail strategy now corresponding in time of occurrence with the festive season, the trend has experienced further growth over the past couple of months, with an expectation that pop-ups will remain a sure favourite for brands in the months to come.
KEY IDEAS
_Pop-ups are a marketing favourite among brands and retailers
(in 'normal' circumstances)
_Pop-ups are a particularly effective marketing tool during the
pandemic, allowing brands to temporarily locate themselves
where there happens to be higher footfall
_the number of pop-ups being deployed has risen over the festive
season
_It is our expectation that pop-ups will remain a favourite among
brands as we move into 2021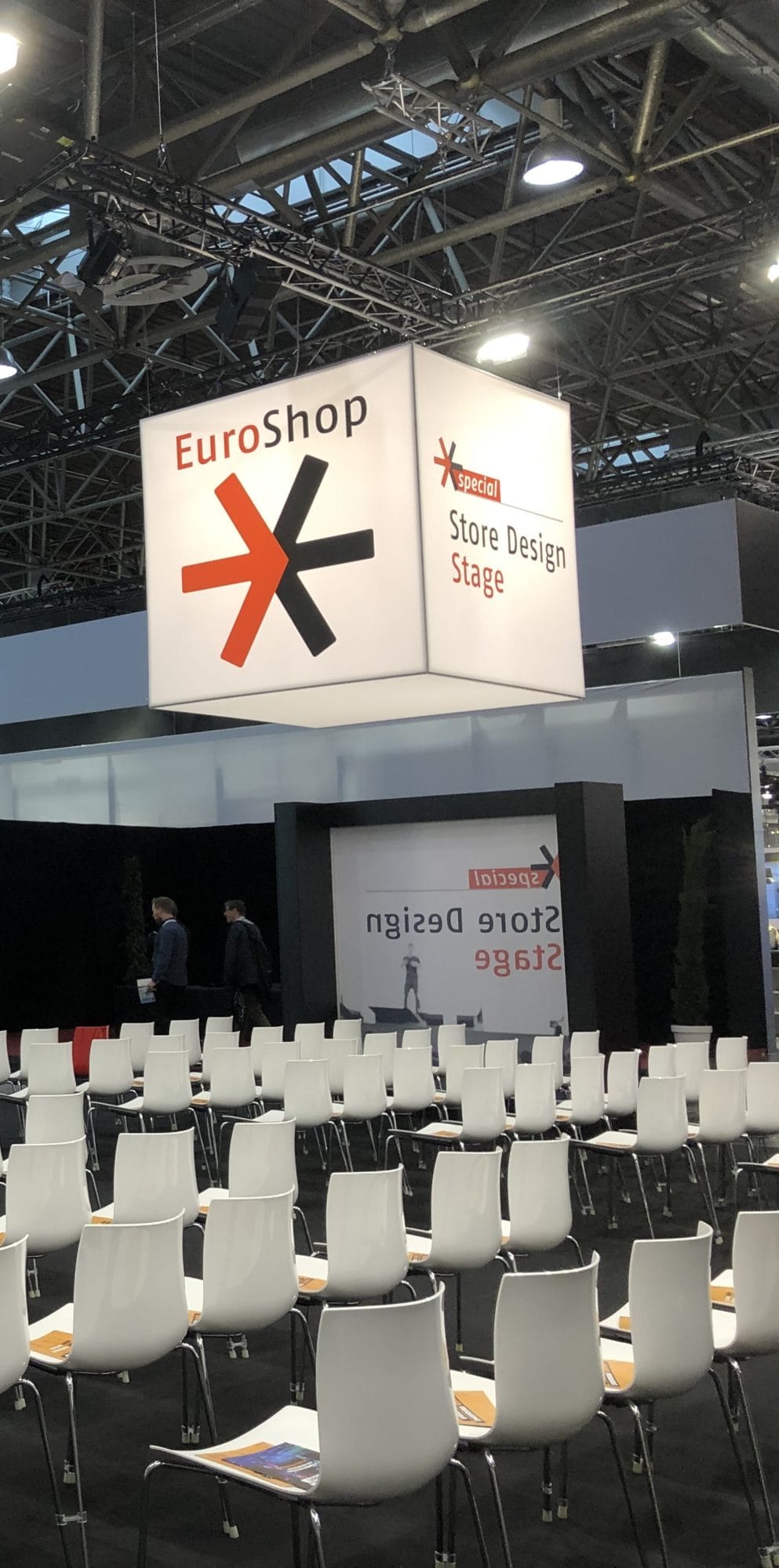 2.6 Augmenting the retail experience
Seemingly a lifetime ago now, our visit to the world's leading retail trade fair in February proved to be invaluable, bringing all facets of the retail industry together to create opportunities for collaboration – arguably the best way of creating a new and improved era for retail strategy and design. With our EuroShop stand as a gathering place for brands, retailers, suppliers and industry peers alike, our business development team were in their element, whilst our Trends and Insight team perused the halls and attended presentation talks as and when they happened. Whether it was showcasing a particular case study, presenting an innovation, or sharing industry observations and research, the talks were littered with buzzwords pointing to a future of retail awarding to the augmentation of shopping journeys and customer experiences.
ESSENTIAL SHOPPING OF THE FUTURE
With this in mind, 2020 was predicted to be a pivotal year in differentiating between the shop and the store, with a shop being defined purely as a place for trade and transaction, and a store qualifying as such for its particular focus on providing an enhanced retail environment filled with micro moments of experience and interaction. In fact it is thought that the high street will comprise only of stores in the future as shops selling essential and recurring items (such as food, toiletries, etc.) migrate largely online, addressing the customer's need for convenience when shopping for these items. Taking this further, it is thought that retailers of essential and recurring items will adopt something of an automated retail model whereby the ordering, delivery and receival of items will occur with little input required from the customer. Therefore, it is our belief that retailers selling essential and/or recurring items at a physical location set up purely for trade and transactional purposes will not feature in the high street's future.
DISRUPTING THE FORECASTS
Large events that affect retail typically speed up its evolution, and Covid is no exception to this notion. Thus, many brands and retailers have improved their online offering, process, customer experience and delivery procedures ahead of schedule in order to react to our current times afflicted by lockdowns and restrictions. Unfortunately, whilst the migration to, and augmentation of, online retail has advanced, original forecasts suggesting that the high street will be filled meaningful retail experiences and 'third places' has not come to fruition in 2020 as predicted as brands understandably exercise their responsibility to reduce dwell time and instore interaction (as we know it) to prevent the spread of Covid.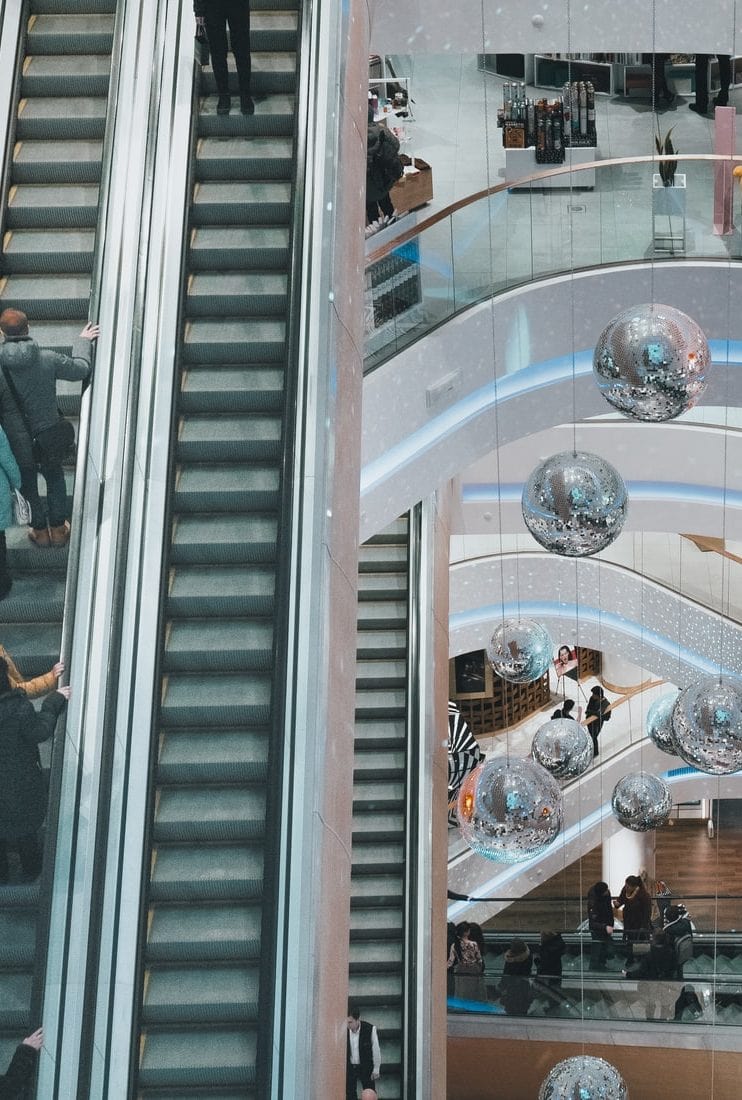 2.6 Augmenting the retail experience (cont.)
THE MID TO LONGTERM FUTURE OF RETAIL ENVRIONMENTS
Towards the tail-end of this year, however, we have seen a glimmer of hope for a return to retail environments filled with micro moments of experience and interaction, such as with the design and implementation of Burberry's new 'social retail' store in Shenzhen, China. In 2021, we expect to see widespread use of intelligent longer term social distancing solutions that not only allow for a safe shopping experience but put the fun back into shopping, such as with the implementation of interactive, entertaining and educational touchpoints, devised and implemented by retail design strategists like ourselves. This will include the avoidance or disguise of imposing social distancing measures and unsightly safety apparatus, and the application of technology, such as voice recognition, gesture control and a hand-off to personal devices, to name a few. We also expect to see trends facets of hyper-personalisation, an increasingly 'on-demand' retail culture, and a lean-to locality as commonplace as we move into 2021.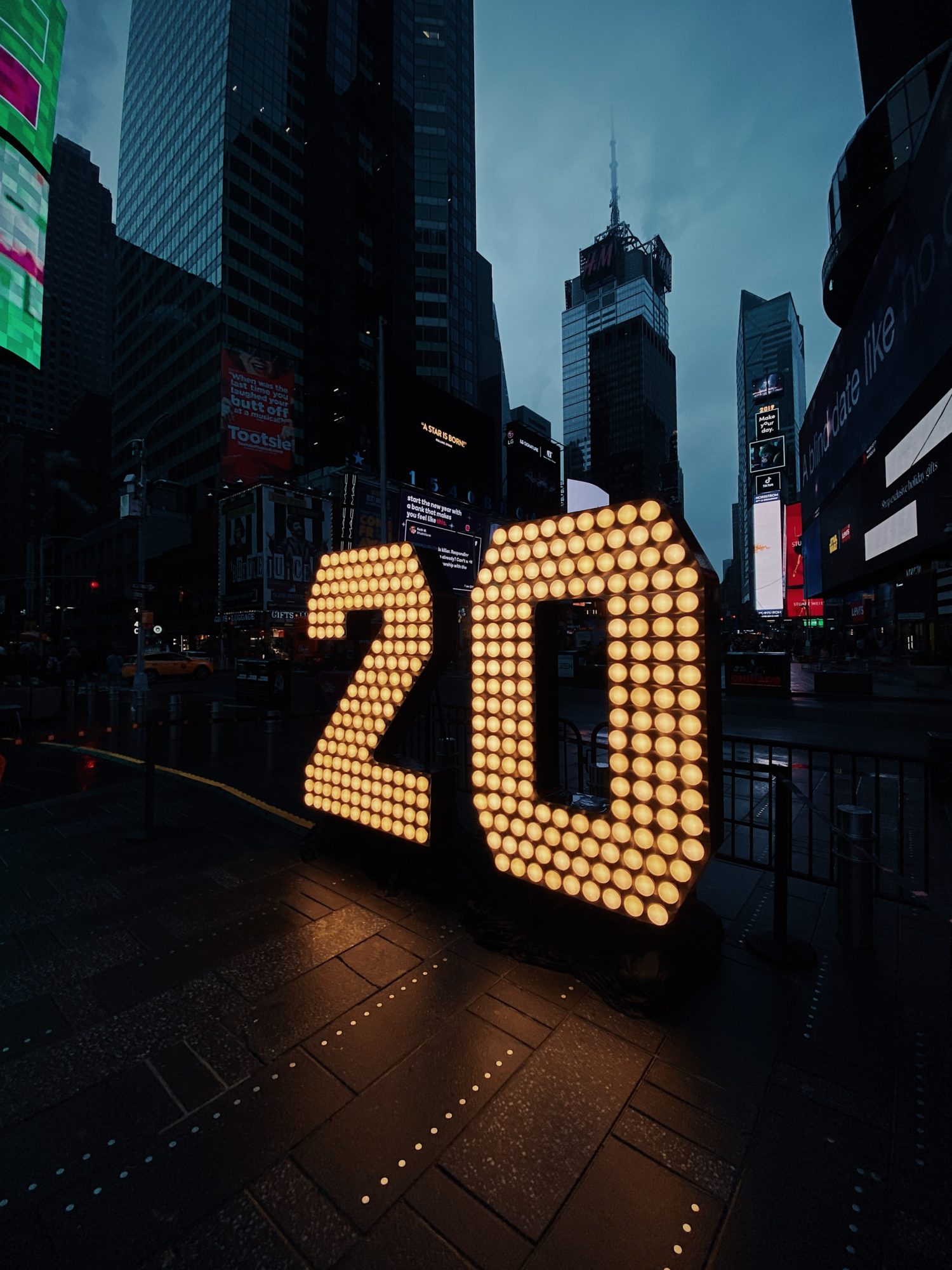 5.0 Our perspective
SHAPING RETAIL
Proving its resilience once again, the retail sector has undergone something of a transformation in the face of adversity. It could be argued that 2020 has not only served as a reminder for brands and retailers to refuse complacency, but also to view challenge as an opportunity for growth. Some may propose that the pandemic has inspired brands to create a more meaningful retail experience than ever before – adding a sense of unexplored depth to retail and opening the doors to a multifaceted future of retail strategy and design.
From where we stand, it is apparent that retail is evolving to truly meet the needs of consumers, going far beyond a platform of trade and transaction. Thus, we strive to always be at the forefront of progress for retail strategy and design, curating pioneering, insight-led retail solutions that not only owe support to the future of retail, but invent it.
RE-EMERGING TRENDS
Next year, we will be exploring many of the trend facets in this report in more detail to determine their relationship with the retail landscape when freed from the shadows of the virus, as well as the extent to which these macrotrends are likely to influence the sector going forward. We will be particularly watchful over the sustainability trend which witnessed a dwindling following through the height of the pandemic, only to re-emerge in the latter part of the year. In 2021, we anticipate that the sustainability movement will be back with a vengeance as it become a notion of priority for consumers once more.