The New Retail _
Consumer Behaviours in a Post-Pandemic Landscape
The long term view of a return to physical retail environments
Report contents
_1 Foreword
_2 Consumer behaviours and attitudes
_3 Building on post-pandemic habit changes
_4 Facets of the trend
(personalised access, on-demand, lean into locality, multiple functions)
_5 Our perspective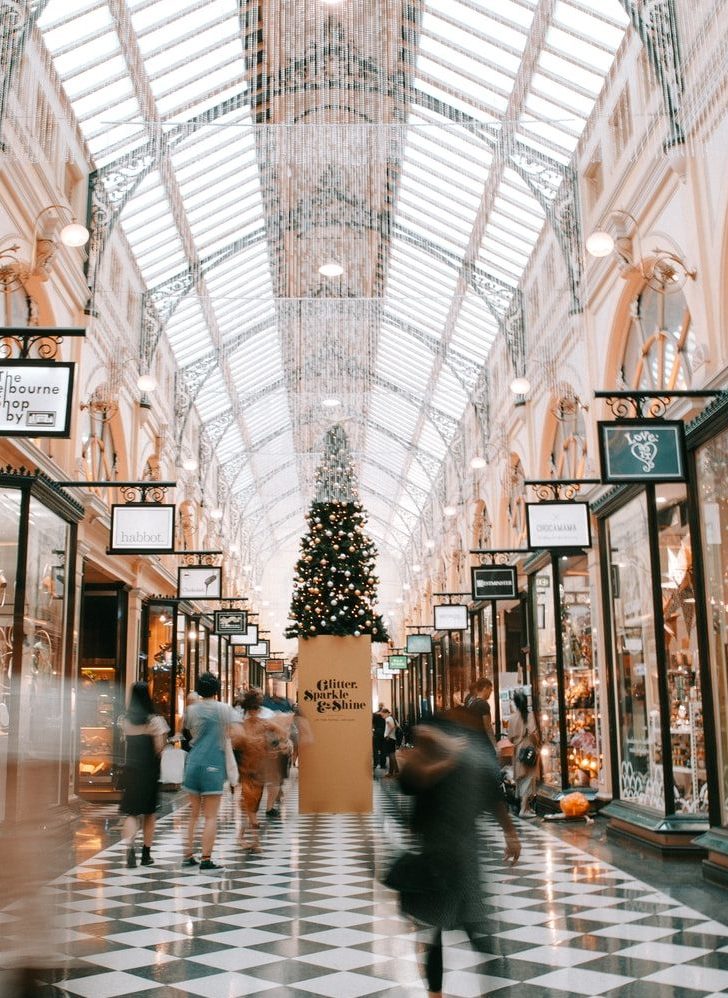 1.0 Foreword
Although non-essential stores are now once again open in the UK, shop footfall has fallen by almost 50% compared to last year, with many consumers reluctant to return to physical shopping amid the ongoing effects of the pandemic. As retailers are finding that customers are now more apprehensive about visiting physical stores than they were before, in this whitepaper we explore methods by which brands can adapt. This must go beyond simple changes to encompass the social distancing measures needed to allow for revenue recovery. We believe that future retail must not just be feasible, but fun again.
We've recently seen and reported on how various retailers are handling the initial return to recovering revenues, we now look forward to the longer-term future of physical retail. By re-thinking how retail works for customers in a post-pandemic landscape we look to remove the compromise and constraints that have typified the initial re-opening of stores, elevating the shopping experience above the simply functional for our new way of living.
The purpose of physical retail has in recent years developed to be more about the building and maintaining of relationships than the simple transaction. As customers move to digital commerce, brands' strategies for bricks-and-mortar must be improved to compete. As we move out of our lock-down period, we can expect this transformation to be accelerated.
The sanitised shopping experience is afar removed from those that retailers have been implementing in recent years. Even though Covid-19 has put a stop to moments aimed to engage with customers and increase dwell time- from in-store yoga classes to fairground slides between floors- modern customers still crave experience, interaction, and diversion. When this is paired with their becoming habituated to the ease and security of digital shopping the challenge for retailers is clear- they will need to think more creatively than ever about how they can engage with customers in a way that makes them feel safe.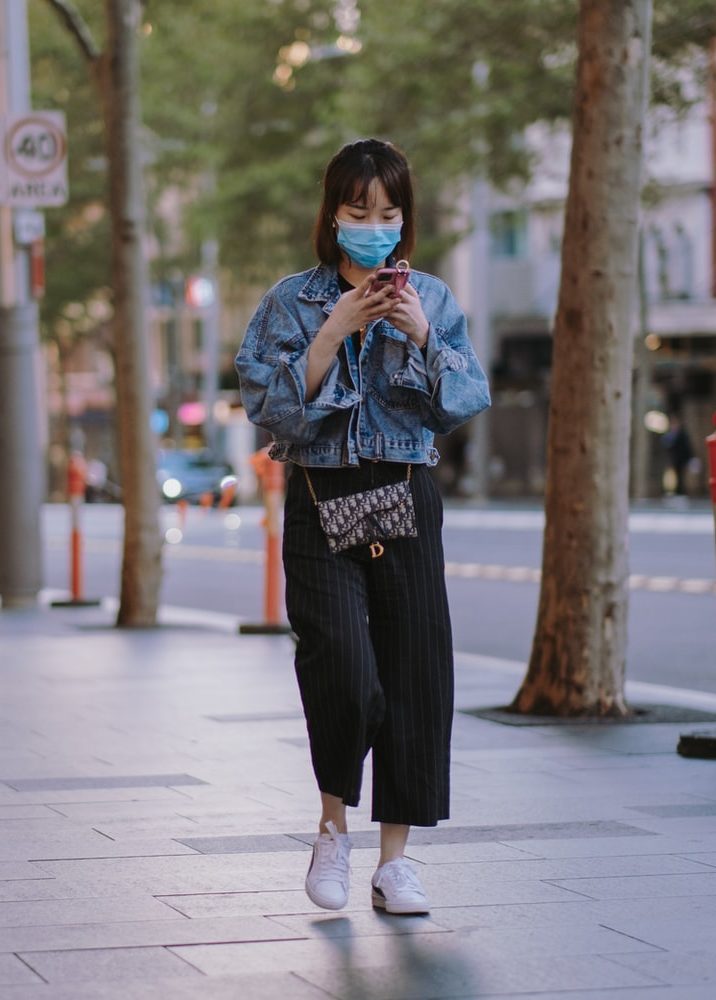 2.0 Consumer behaviours
An estimated 17.2 million UK consumers, nearly a quarter of the population, will have permanently changed the way they shop during the quarantine period by redirecting their spending online (Alvarez & Marshal). In a survey of 3,000 people across five countries including the UK, 71% of respondents stated that they have shopped online more than they usually do during the crisis. From the same insight it is clear there is also a substantial group who have adopted online shopping for the first time during this period and do not intend to change these new habits.
The Covid-19 pandemic has radically altered the way technology is used in the everyday lives of consumers, with digital channels set to dominate retail purchases and experiences going forward (Publicis Sapient). A survey among US consumers in late May showed more than two thirds (67%) wanted stores to offer self-checkout via their mobile phones. Many would happily use voice-activated technology if it helped minimise contact with payment terminals, while a third favour motion sensor systems (Outform). There is an almost unanimous concern around safety among shoppers, and the statistics demonstrate a clear call for retailers to implement ways that customers can avoid physical interactions with products or other visitors.
Almost half of interviewed consumers plan to avoid busy destinations such as large shopping centres, citing scepticism in the ability of retailers to re-imagine the customer journey. Its clear many customers (and brands) see new technology as the answer to the new retail world's potential problems, but this is just part of the solution. In a partner whitepaper to this we explore how emerging technology can support a return to physical retail. But we believe that the best retailers consider their customers lives holistically, including their day-to-day experiences in and around their brand, and look to provide a moment of human connection. The best brands improve their customers' well-being in some way and this requires more than new technology, it requires a clear understanding of your customer and how your brands fits into the landscape of their lifestyle.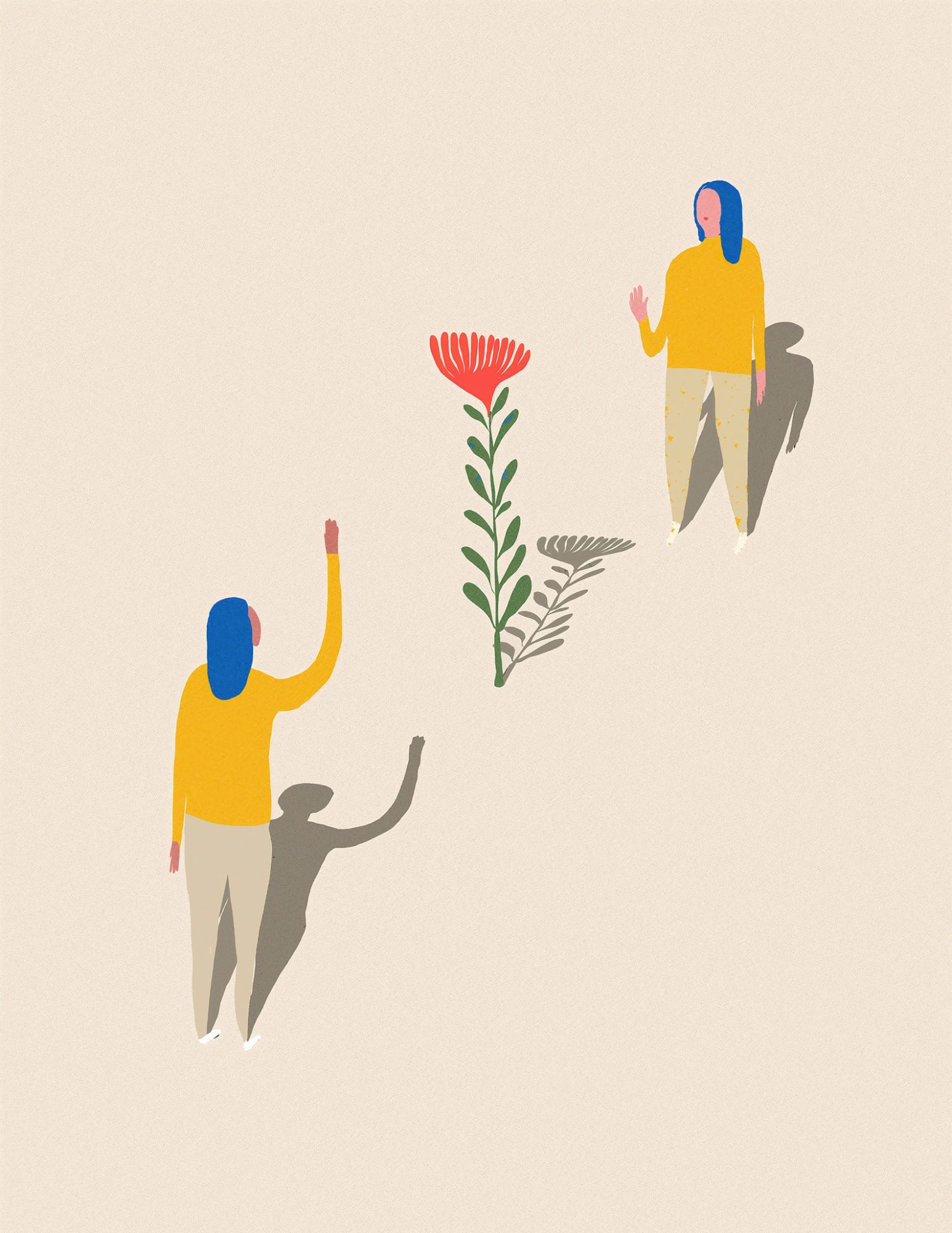 3.0 Post-pandemic habits
The idea that society will change unrecognisably in a post-pandemic world is possibly overplayed. People, in general, revert easily back to old ways and habits; in particular during a crisis that is predominantly about boredom. This does mean that brands have a limited window of opportunity to help consumers change their behaviours positively.
For some people the lock-down period allowed them the time to reflect, to look at their lifestyle and decide what is really important, potentially to try to improve themselves. Consumers can be helped to enact the new routines they dreamt about or perhaps even began during their lock-down, through services and products that support their changed attitudes and a new way of living. Brands will need to be asking: what might consumers want to be done differently, and treat re-opening as an opportunity to experiment.
The enforced isolation and reflection of lock-down potentially allowed people to hear less traffic, to enjoy a slower pace of life- something many will have found extremely positive. Consumers have been made to stop, to remove themselves from the rat-race grind, and may not want to immediately re-start; a 'sensory buffer' may be the key to fulfilment. Before Covid-19, society was immersed in an almost non-stop culture, with an expectation for extended shopping hours and a 'more is better' shopper mindset. But with the benefit of distance from our previous habits, we can start to examine-Is more really better?
We've identified the following trends, and made some predictions as to how these changed consumer attitudes can be reflected in new, appealing retail spaces that leverage psychology, prioritise human connection, and rethink experience to deliver purposeful brand intention.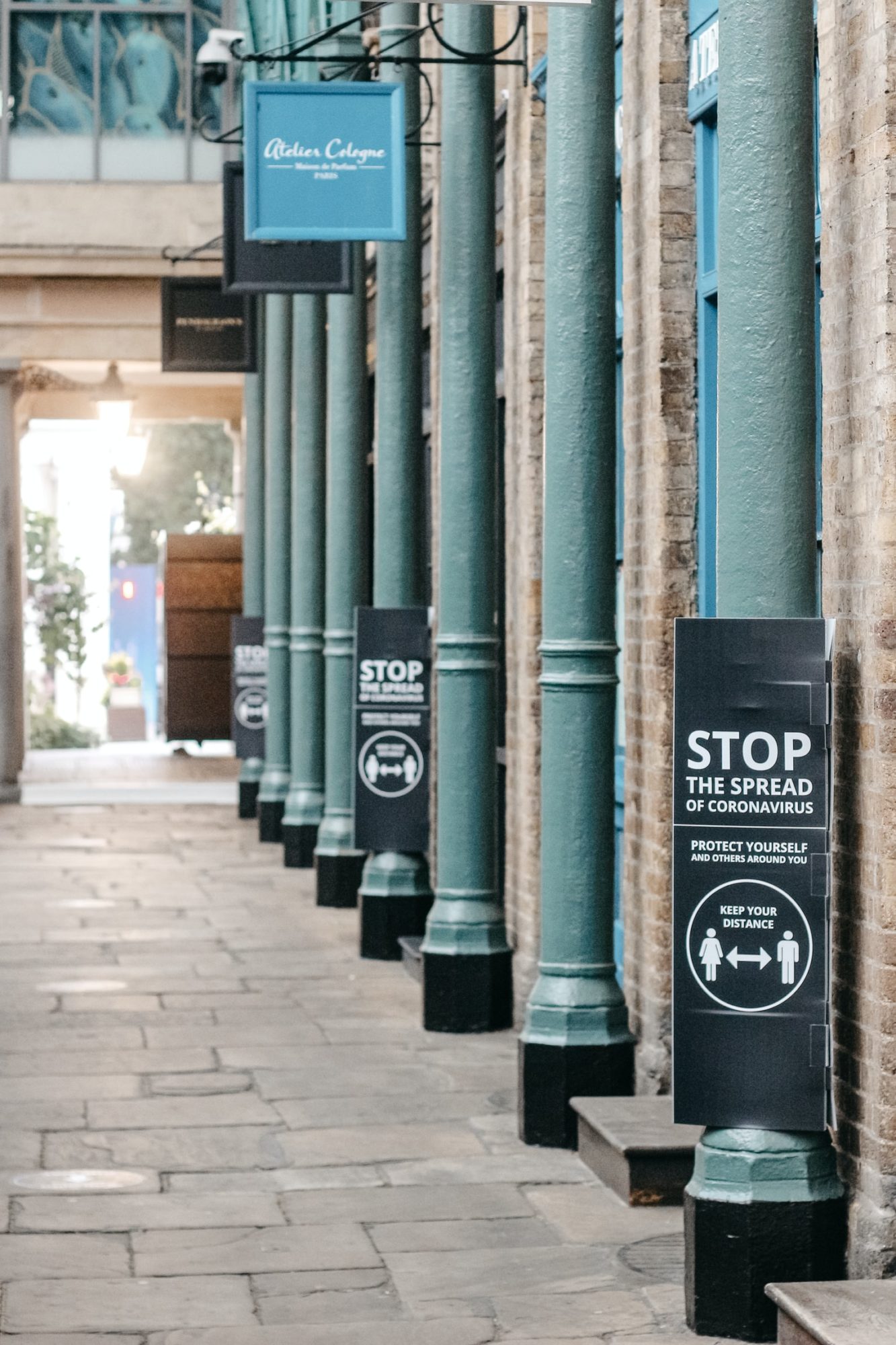 4.0 Trend facets
4.1 PERSONALISED ACCESS
4.2 ON DEMAND
4.3 LEAN INTO LOCALITY
4.4 MULTIPLE FUNCTIONS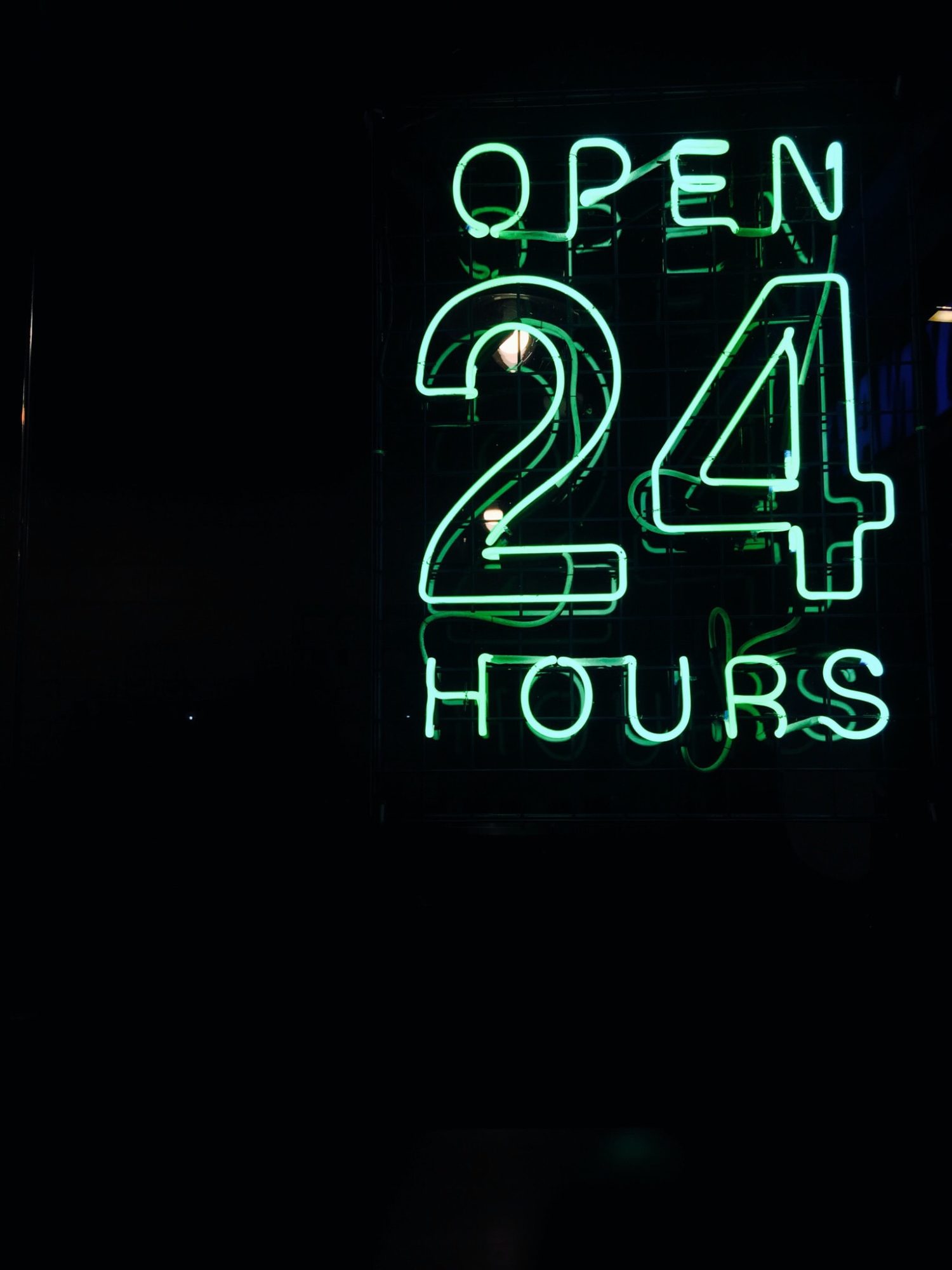 4.1 Personalised access
replenishing online becomes the norm, then interactions at physical retail will be linked to relationship building, emotional discovery, and services that cannot be delivered through digital channels. For many who have grown used to life in lock-down, returning to activities out of home will take courage and effort. Brands will need to go above and beyond, to show that they acknowledge their customers' efforts and to provide a meaningful experience built for them that will make their life that little bit easier.
Being able to predict what consumers may want before stock arrives into stores is a pivotal part of the drop strategy. By harnessing data and predictive analytics (and this does not have to be digitally gathered data) to uncover shifts in consumer preferences and accurately forecast demand, it is more likely that a retailer will be able to provide products and services that their customers will want or need, increasing their satisfaction. For instance, the Nike Live concept stores use real-time data to stock the stores bi-weekly- pulling from buying, browsing, and events-based patterns within the NikePlus app to provide products that will resonate with their customers. The information also feeds locality-specific product and interior design direction, transcending global priorities. The format embodies the wider shift towards a guest-editor approach: offering more topical, transient refreshes.
Should stores return to 'always-open' habits post- pandemic? This 24-hour opening could reflect the staggered working hours and 'lifestyle flex' consumers are becoming used to. Or perhaps stores will maintain more limited hours, instead rethinking how opening hours are adapted to drive better experiences for consumers? We believe stores will become more curated experiences where customers will be able to indulge physically. A bookable brand space serves multiple purposes: a feeling of comfort whilst interacting for cautious consumers, and also making formerly 'standard' experiences appear more premium. This method of monitoring and controlling traffic would lend itself well to luxury brands; particularly as this provides the opportunity for all-important clientelling and brings retail back to the very fundamental sentiment of human connection.
To apply this thinking to stores, brands can use emerging window-scanning virtual booking concept in combination with existing online booking tools to give users
updates on occupancy, clarity on individual items' stock levels, and an option to
join a virtual queue. Brands can then curate this moment, offering suggestions
based on previous purchase history and creating a more bespoke experience.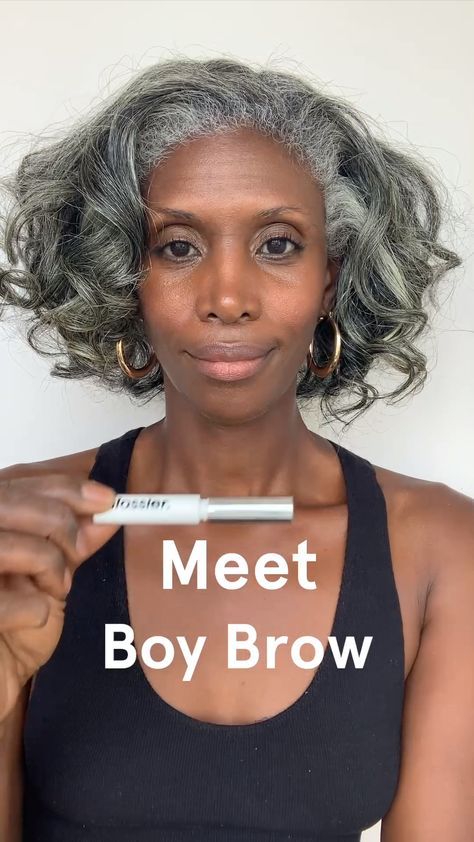 4.2 On demand
Smart re-purposing of the omnichannel and virtual consultation tools that offered many brands a lifeline to consumers when stores first shut will define success at re-opening, while also protecting against a second or third wave virus scenario.
The function of livestream for retailers is changing, previously a niche add-on to marry physical retail to online content, it is now a vital way to connect with customers. One example is UK based More Yoga, who witnessed their audience grow from 10 to 90,000 after three weeks of studio closures.
Retailers will have to redefine the USP of a store experience versus a livestream one- why would a consumer come to the store when they have become habituated to being fulfilled by an entirely on-demand service in their own homes? Capitalising on the opportunity livestream offers for continued connection Glossier now offers a Glossier Live Edit service- live for 15-minute appointments with editors where they can get tips and use guidance across all brands they use, not just Glossier.
In a recent survey 80 per cent of respondents would prefer to watch a live video than read a blog about a given topic. In this climate, brands will have to ensure there is no digital trade-off by utilising both newly established livestreams and the experience-led store locations in an holistic manner. Brands could go further and offer a live stream for a London store that is then different for a New York location, to really leverage the reach of their online tools whilst still offering unique experiences.
To reduce time in store, and unnecessary waiting in public spaces, the queue will become an avoidable friction to future consumers. We predict more brands will begin merging kerbside click & collect services with connected pre-bookable shopping appointments allowing consumers to test products or have virtual mini-consultations with staff.
Brands will also work to eliminate queuing and streamline checkout processes and respond more widely to the value consumers place on automation: 73% of US shoppers prefer self-service technology over engaging with staff (Soti). At Singaporean supermarket Habitat by Honestbee, shoppers scan their Honestbee app and leave their baskets at an automated checkout and pack point. Rather than queue, they can enjoy the brand's hospitality zones, until receiving a 'ready for collection' notification and collecting their shopping from a robot-manned collection point.
Niketown London in its pursuit of streamlined service has also reduced the need to interact with often in-demand store staff. The footwear department leverages the NikeID app to allow customers to order the size and style of shoe, that they want to try on to 'pick-up areas' in-store reducing the need for customers to hunt down staff or wait around for the product they wish to try on to be brought to them, reducing face to face interaction.
By increasing the automation of check-out processes in-demand staff can be utilised
in more valuable moments with customers.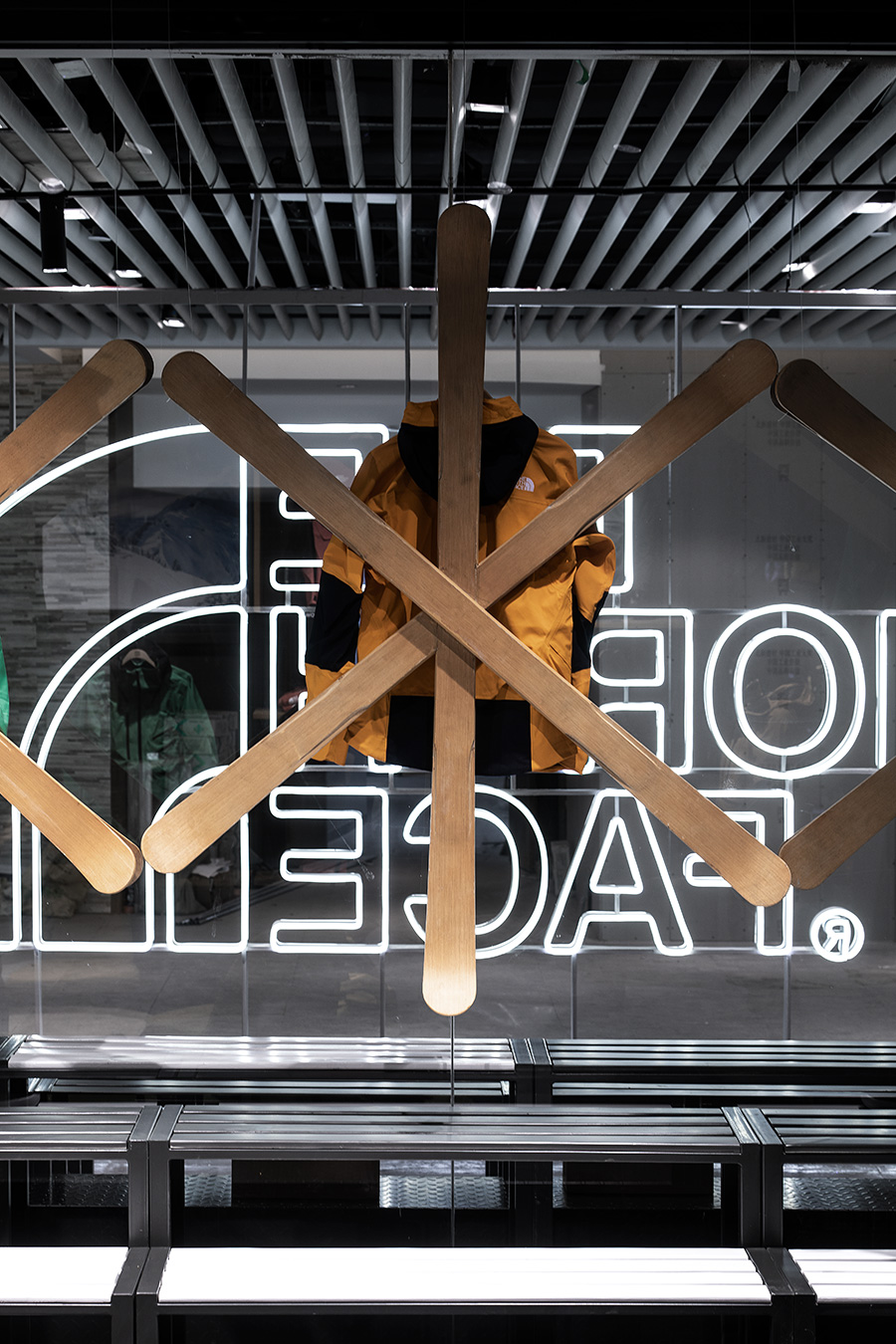 4.3 Lean into local
Self-reliance and tenacity- exhibited by both brands and consumers- will be at a premium post-lockdown and drive an increased desire to stay local. Habits formed during our quarantine will distil into two factors which will drive a new, increased importance of 'local'. An affection for our immediate environments has been born from necessity during lock-down, we appreciate the safety and familiarity of home, family, and neighbourhood more than ever. There is also a likely reticence to use public transport or to travel to the high street or out of town centres for shopping. These behaviours will move the focus of consumer aspiration- previously tending toward global, then shrinking to a more conscious and sustainable catchment- now back to being truly local.
Many consumers have sought to support small local businesses and the affection for local born out of lock-down will remain a long-term influence on consumer behaviours as we re-emerge. The power of community and personal connections should never be underestimated and brands could look to connect by bringing communities together- being agile so as to meet customers with expertise, access, and relevant cultural insight. This could look like rewarding neighbourhood shoppers with in-store perks linked to local trends, or conveying local-centricity through events and in-store services, even utilising resident creatives or artists as Uniqlo has done at its Ginza location.
By becoming embedded into local landscape and mindset by offering more relevant information, brands can build consumer trust. Shop in Place Chicago is one such example, offering neighbourhood directories of businesses, encouraging customers to buy hyper-local and help support small businesses. Also echoing this is American outdoors brand REI's new 'gateway' store formats which offer relevant access, knowledge, and support for hiking and outdoor activity enthusiasts that varies in each location depending on terrain and local environment. Similarly, The North Face's Basecamp Store at the Genting Secret Garden ski resort in the mountains of Chongli county, prepares hikers crossing the threshold into a mountain experience.
Community continues to be a key focus for retail, but will now mean spaces that deliver access, intellectual value, and respect for the individual that extend beyond kinship. Such new directions include retail residencies determined to disrupt the product-focused status-quo. In 2019, Virgil Abloh partnered on a temporary space for Nike's experimental retail division NikeLab which provided a workshop space for mentoring 10 young Chicagoans, supporting this activity by selling rare product, as well as holding free bookable events.
On a practical level, in our current climate, how can a retailer offer their local communities meaningful connection? As we enter a period of increased unemployment, brands could offer the possibility for up-skilling in their physical spaces, or partner with local organisations to offer real value, alongside their product offering.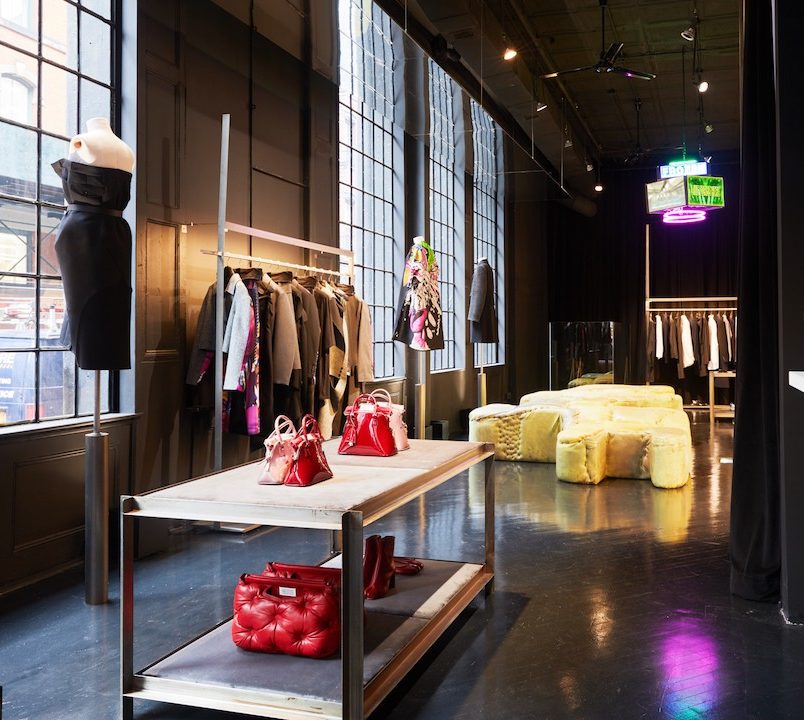 4.4 Multiple functions
From cosmetic brands offering wellness-focussed foods, to spaces that blend retail with e-sports, television collaborations, or cinema, multi-function retailing will increase. This will enable brands to capitalise on the shorter and periods of time (likely also with more focused intention) that consumers will be outside of their homes in future. As we've described already the best physical retail spaces will evolve to become devoted to extraordinary experiences. The consumer desire for experience is still a valid driver as people return to retail, and spaces which offer multiple sensory touch-points or showcase a combination of sensorial pleasures will increase in popularity. L'Occitane's London flagship demonstrates this by partnering with EL&N cafe to offer an all-day brunch menu of super foods designed to boost skin health.
Retailers can also draw inspiration from Tokyo's Ikea Local, which satisfies multiple shopping missions. Combining a number of services into a single environment increases the chance for repeat visits from customers on specific shopping missions without time to browse in multiple stores.
Recognising the importance of livestreaming to consumer behaviours and catering to the boom in aspiring beauty influencers, offering studio space to influencers and creators can pay dividends in creating brand fans at distance through user generated content in physical spaces. LA-based make-up brand Morphe has introduced in-store studio facilities in selected US stores. Offering professional lighting, equipment and production, studios can be booked for YouTube content creation. Similarly subscription-box brand Ipsy operates an Open Studios content creation space in LA, to build tighter relationships with influencers and widen their reach to audiences.
Even more relevant are those identifying cross-category consumer benefit and adding functional rewards. French label Maison Margiela's year-long NY pop-up will host five different gallery-style exhibits where the clothing and accessories will be paired with the work of a rising artist or creator to highlight overlaps in visual culture.
In a new take on cross-discipline retailing, Intersect by Lexus is an experiential car space with no cars. Instead the focus is on creating a space to engage brand fans by selling the ephemeral concept of what Lexus ownership feels like. The space has a coffee shop, fine dining restaurant, and gallery space to create an holistic impression of what the brand and product stands for. This is the brand's first site that focuses entirely on experiential retail, and it follows the strategy set out by other automotive brands such as Audi, whose car-free engagement spaces in shopping centres and urban areas have become an core part of brand building activity.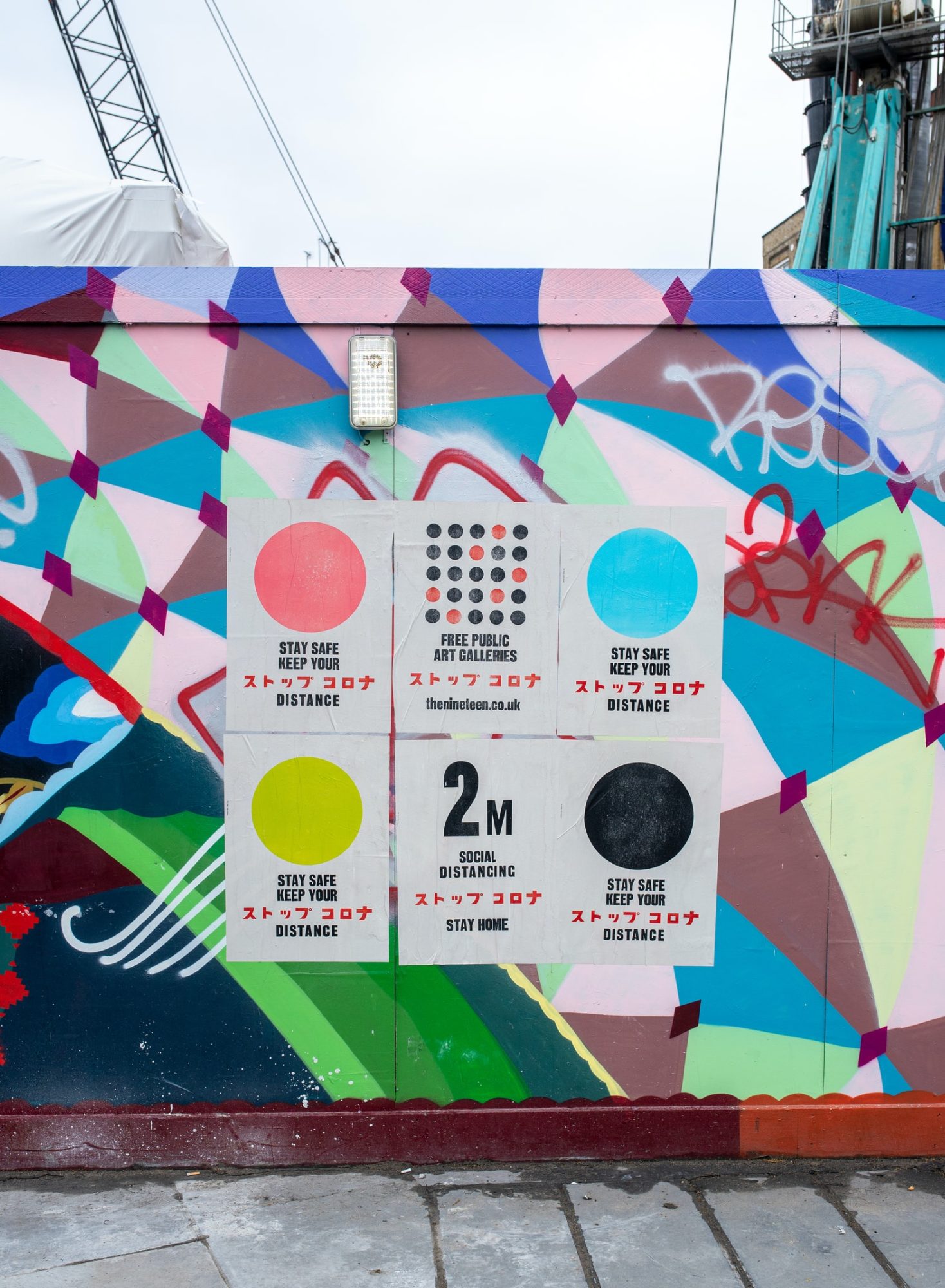 4.0 Our perspective
Not all retailers have the budget to explore a cutting-edge digital response to their consumer's new behaviours and expectations. In this whitepaper we have explored how brands and retailers of all sizes can adapt their processes and services to accommodate new consumer attitudes and expectations. Along the road to re-opening stores, we must prioritise an emotional connection by returning to basic principles and rethink experiences that serve customer's new needs to deliver more purposeful brand activity.
Retail experiences are fundamentally emotional. Whilst we will be designing consumer journeys that prioritise safety and health, we will also need to pay attention to the emotive elements involved when creating an experience, and how this translates into new, appealing retail spaces that leverage psychology, prioritise human connection, and rethink experience to deliver purposeful brand intention.
In our next, accompanying, whitepaper we explore another facet of the post-Covid retail landscape: how emerging technology can be used to augment the retail experience and meet the changing demands of the increasingly digital post-pandemic consumer.