Brand re-launch
_ Hammonds
Elevating retail strategy
As they celebrated 90 years in business, we marked the importance of such a momentous occasion for Hammonds with an elevated brand strategy, born out of the brand drivers at the heart of the Hammonds brand.
Insight
Brand Identity
Brand Guidelines
2D Design
Creative Design
Spatial Design
Development
Project Management
Implementation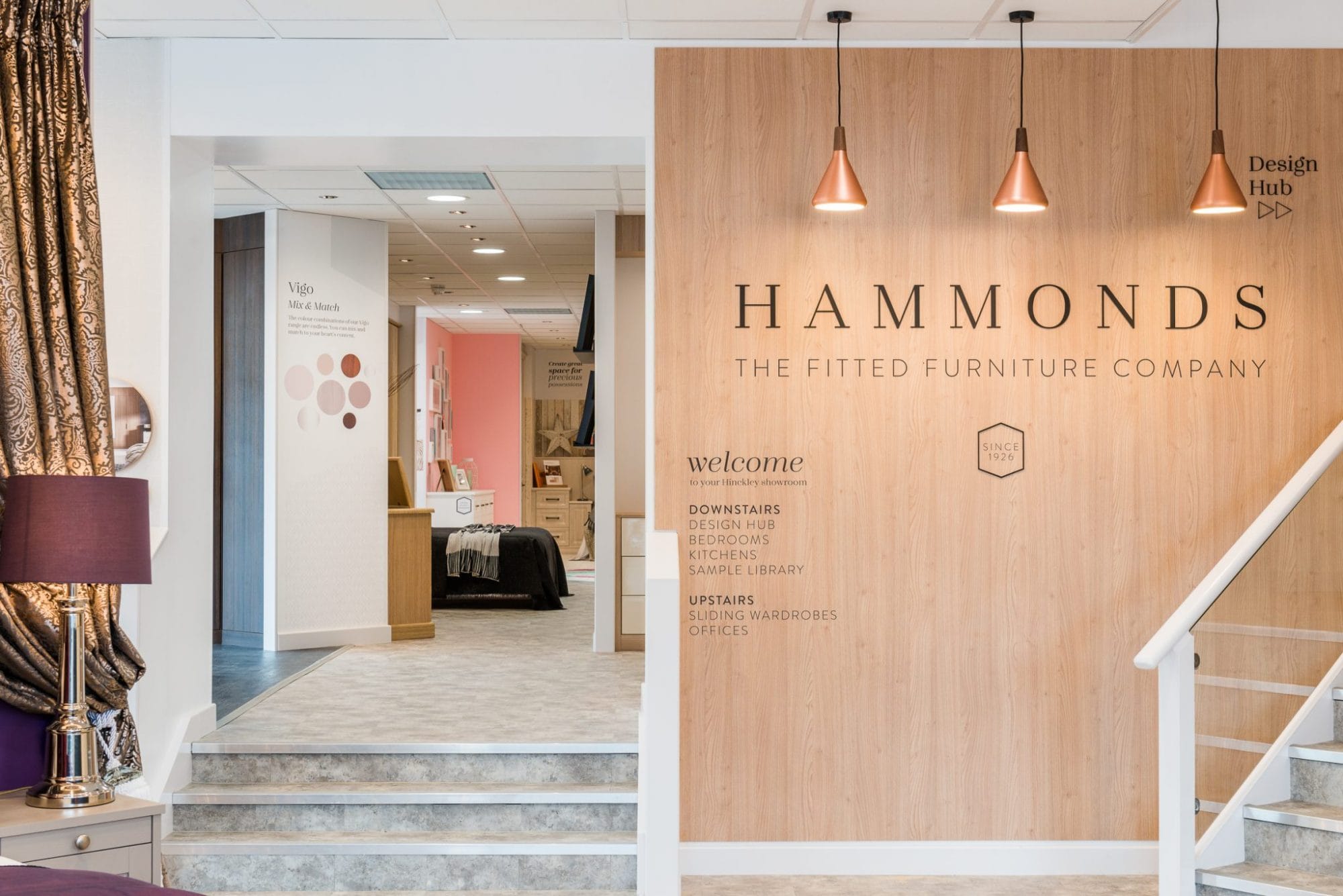 _Idea_
Hammonds are committed to an unrivalled design approach to fitted furniture, with every bespoke project occurring in-house at their Leicester workshop; driving them to coin the phrase 'it's just us from start to finish'. As they sought to revitalise their retail presence, it was this dedication to quality, control and personalised service which inspired our concept for the revamped brand identity.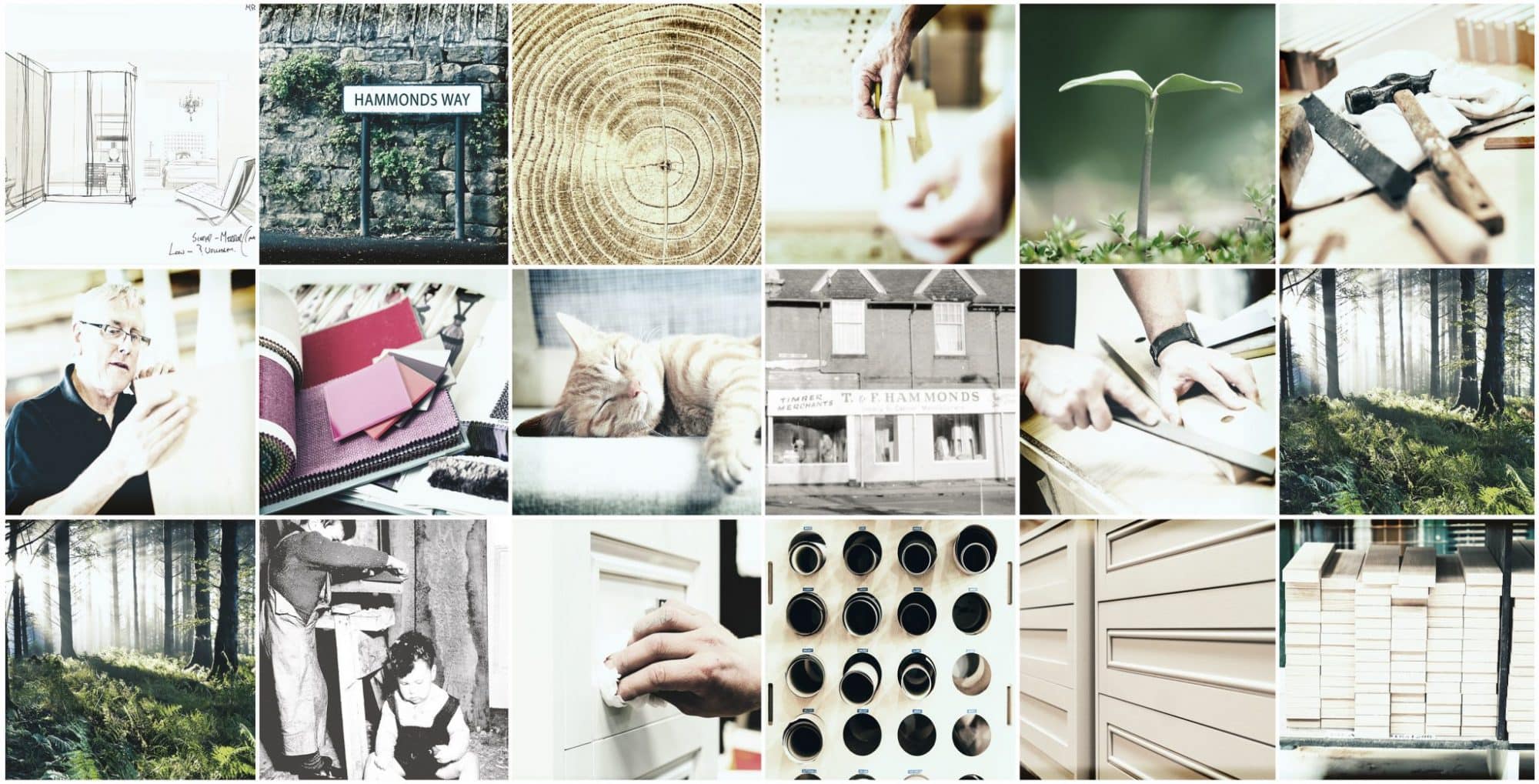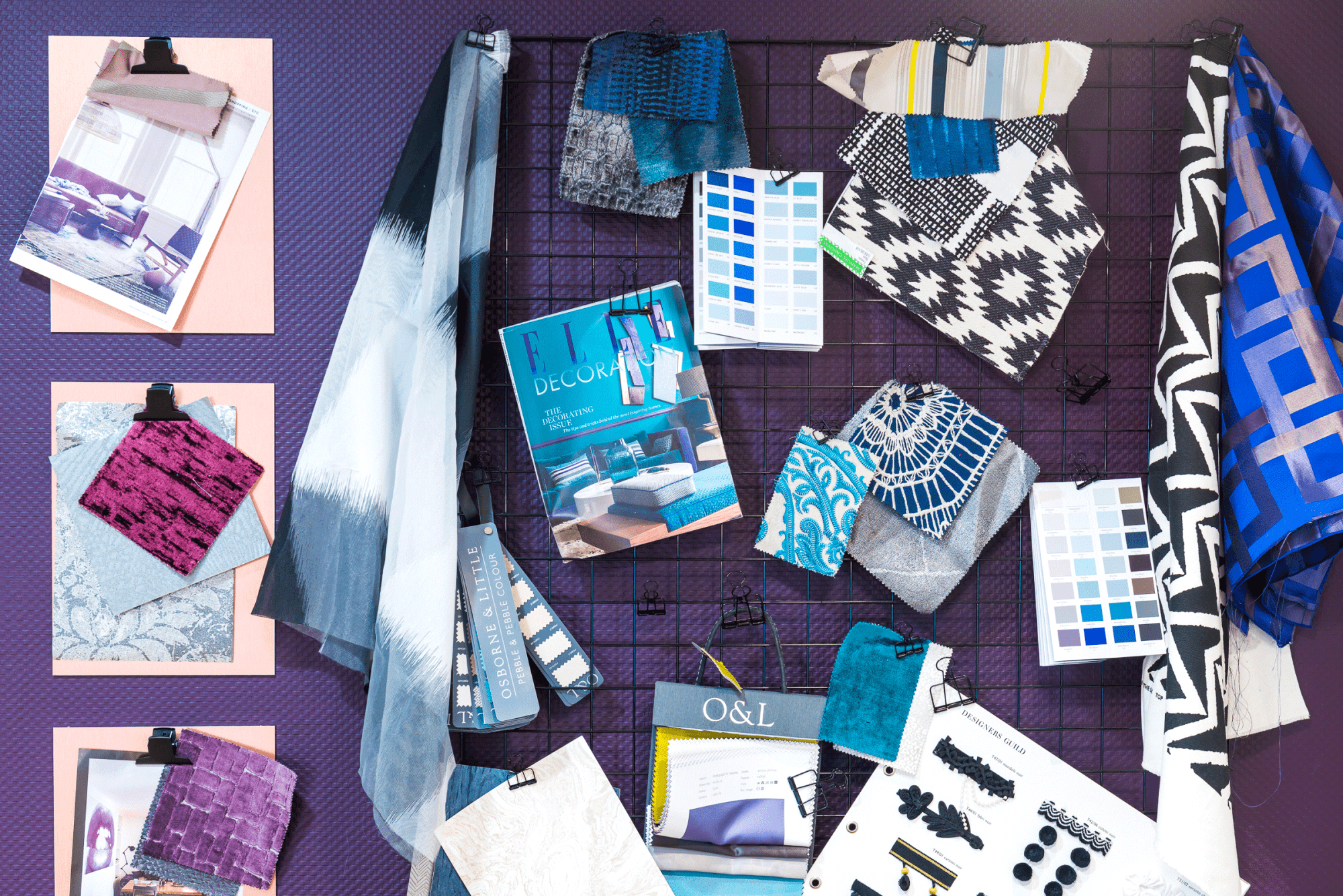 _Insight_
Our design approach focused on all brand touch points, from the logo, typography and the tone of voice of the language, the colour palette and art direction of the new photography, through to the layout of the new showroom concept. The addition of the 'since 1926' crest provides a seal of endorsement and authenticity, marking Hammonds' 90 years of experience, whilst the refreshed retail palette and editorial narrative drives the modernisation of the brand.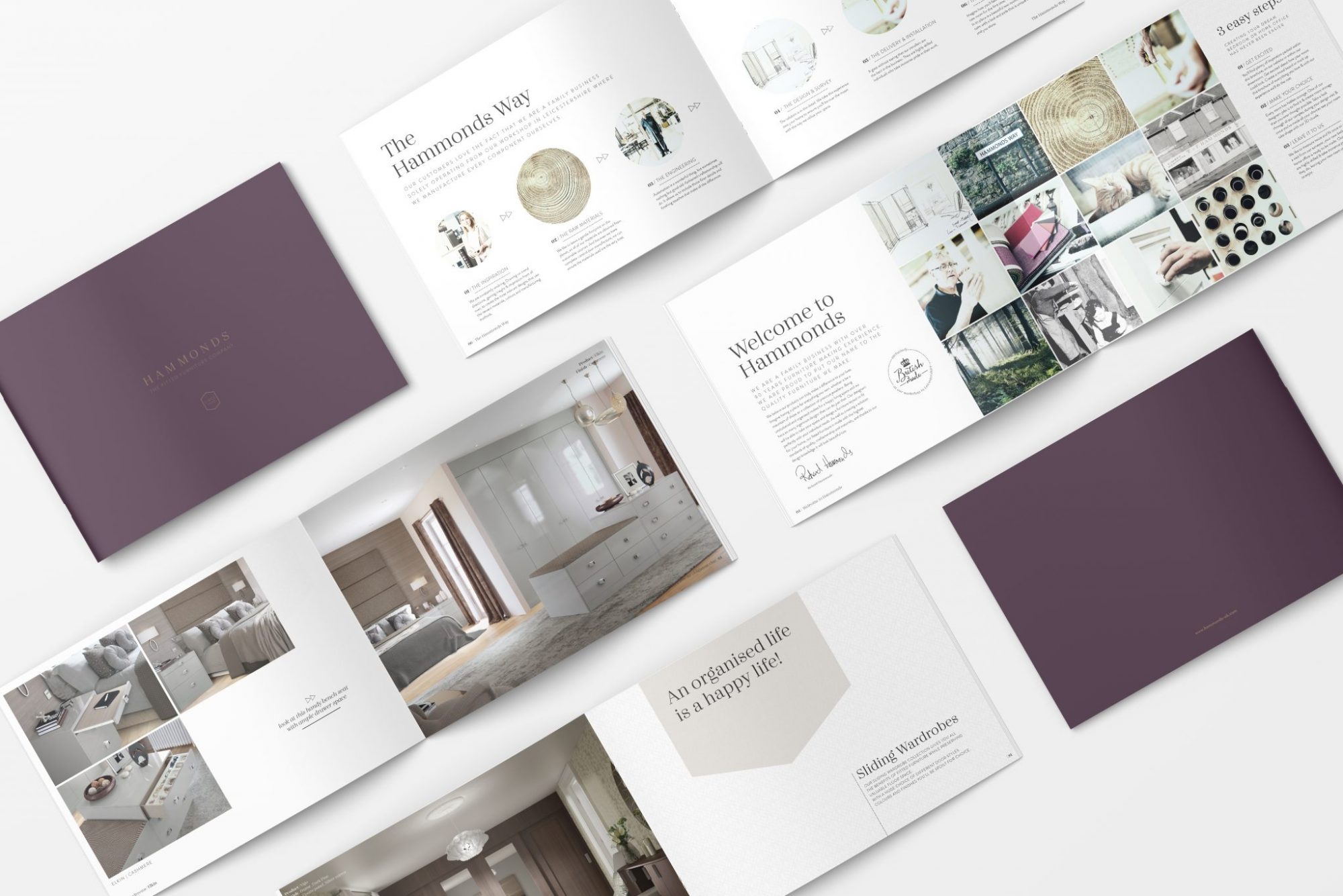 _Realisation_
The design heritage and traditional values of Hammonds, which are so important to the company, are reflected in the new identity, which has a contemporary, yet classic feel, worthy of a brand with Hammonds' reputation.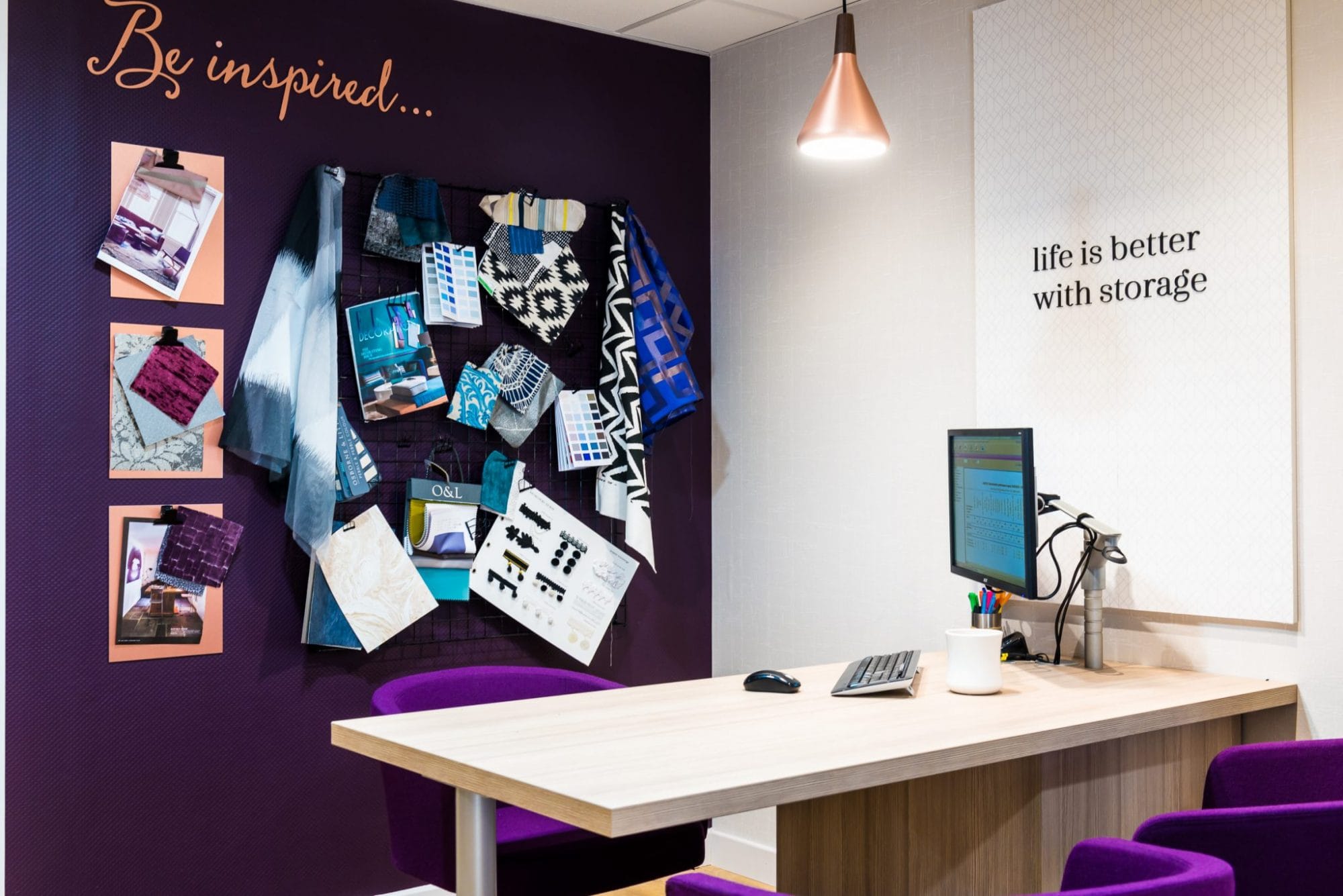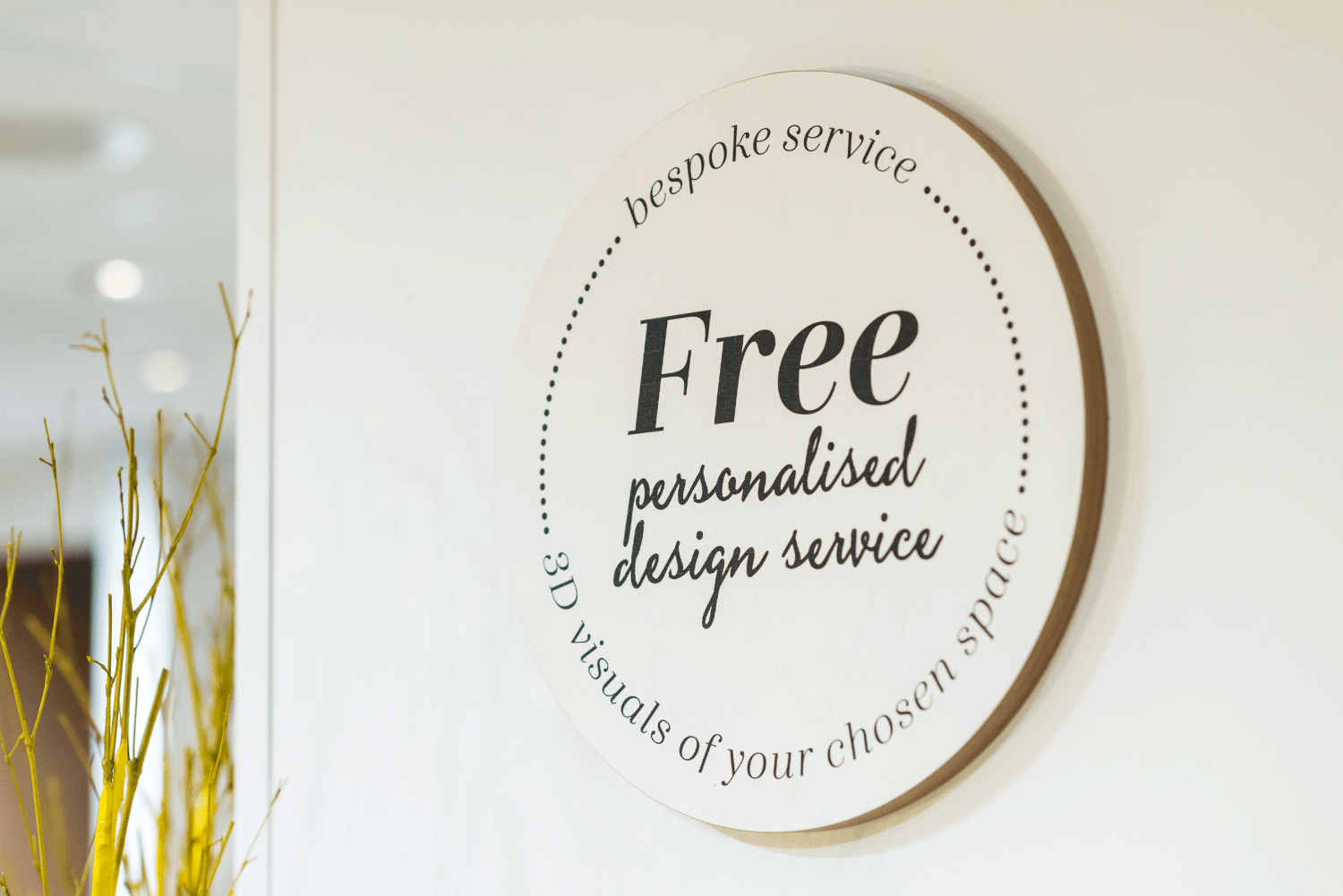 Testimonial
"We have worked with D4R for over 4 years now with them initially managing the re brand including logo creation as well as designing and implementing our flagship showroom in Hinckley. They are currently in the process of helping us roll out the new look showrooms which is an ongoing project. We come back to D4R each time as their professionalism and attention to detail is second to none!"