The Footwear Market _
Navigating strategies and trends prevalent in the footwear market
Read the whitepaper to find out what's next for this multi-billion dollar industry.
Contents
1.0 FOREWORD
2.0 INDUSTRY OVERVIEW
3.0 SECTOR TRENDS
– ATHLEISURE
– COLLABORATIONS
– DROP CULTURE
– TECHNOLOGY & PERFORMANCE
– SUSTAINABILITY
– BRAND PURPOSE AND COMMUNITY
4.0 OUR PERSPECTIVE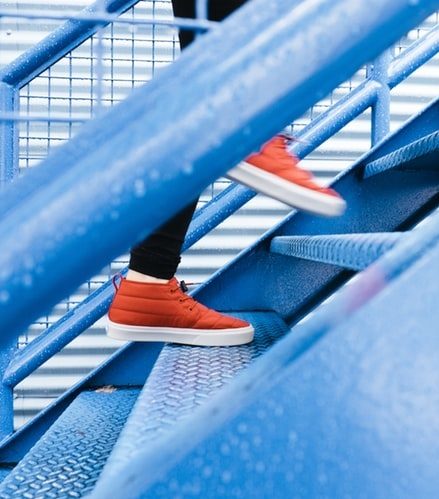 1.0 Forward
NAVIGATING STRATEGIES AND TRENDS PREVALENT IN THE FOOTWEAR MARKET
For more than a decade we have worked with several footwear brands to deliver impactful retail design fortified with insight. It is therefore vital that we not only remain informed about the industry as it stands but that we also continue to understand the challenges it faces, whether industry-specific or those engendered by wider societal influence.
Thus, in this whitepaper, we will be exploring how brands and retailers are responding to industry trends, whether it is a short-lived fad, a long-term passion, or indeed, an altogether new lifestyle scenery. We will also be investigating the strategies that brands and retailers are using to respond to the current landscape with regard to consumers' political, social and environmental convictions.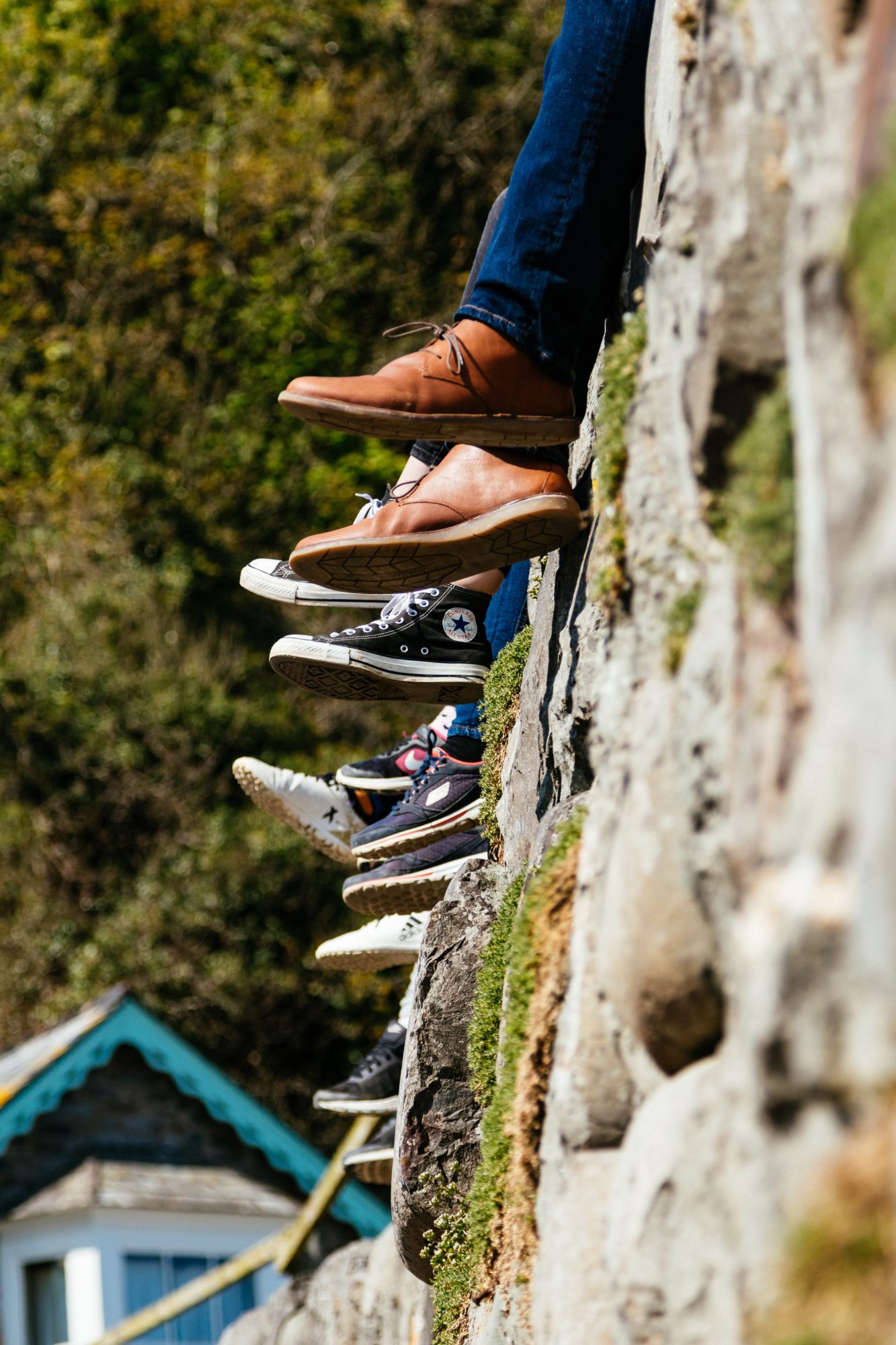 2.0 Industry Overview
THE GLOBAL FOOTWEAR INDUSTRY TURNED OVER US$ 246.07 BILLION IN 2017 WITH FORECASTS PREDICTING THAT IT WILL TURN OVER US$ 320.44 BILLION BY THE END OF 2023.
Synonymous with the footwear market in general, the sports-leisure sector continues to influence consumer demand. As a result, athletic footwear continues to dominate the industry with NIKE holding the largest market share at 21.1% and adidas following intently behind. However, more recently we have seen a rise in fashion footwear brands on a mission to improve their standings in the market.
Indeed, whilst a rise in consumer spending for athletic footwear has stunned the market over recent years, brands typically renowned for style and/or comfort have managed to retain their consumer-base by implementing strategies akin to those of prime athletic footwear brands. As a result, we observe Skechers, Bata, Burberry and VF Corporation all enjoying a spot in the Top 10 Shoe Companies in the World (technavio blog, 2019).
In what follows, we will be identifying key sector trends and strategies that footwear brands are using to stay competitive, including how fashion footwear brands are implementing these strategies with great success – despite being somewhat on the backfoot in a landscape favouring athleisure-wear (more on this next).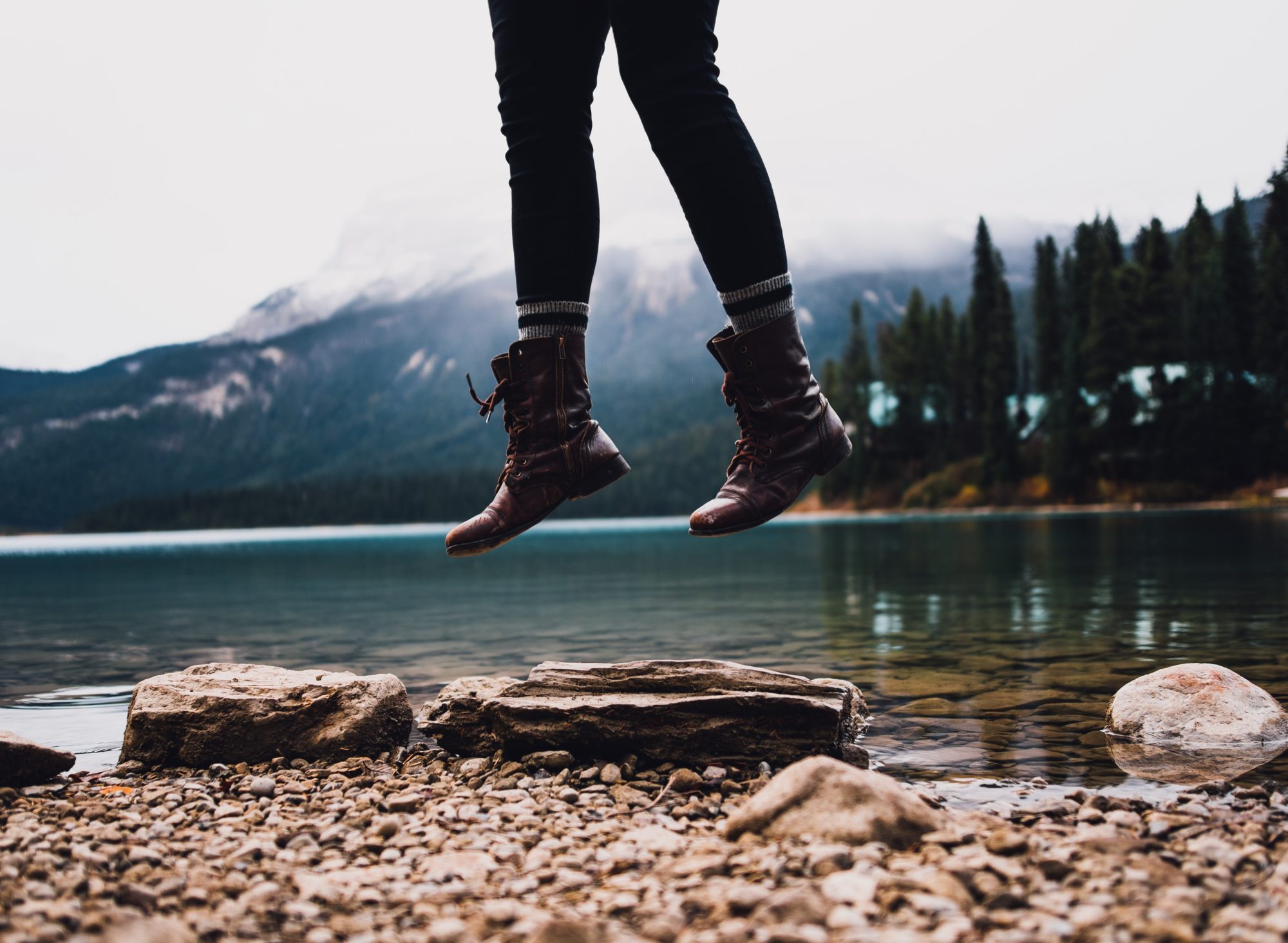 3.0 Sector trends
An examination of marketplace landscape, trends, direction, and opportunities
3.1 ATHLEISURE
3.2 COLLABORATIONS
3.3 DROP CULTURE
3.4 TECHNOLOGY & PERFORMANCE
3.5 SUSTAINABILITY
3.6 BRAND PURPOSE AND COMMUNITY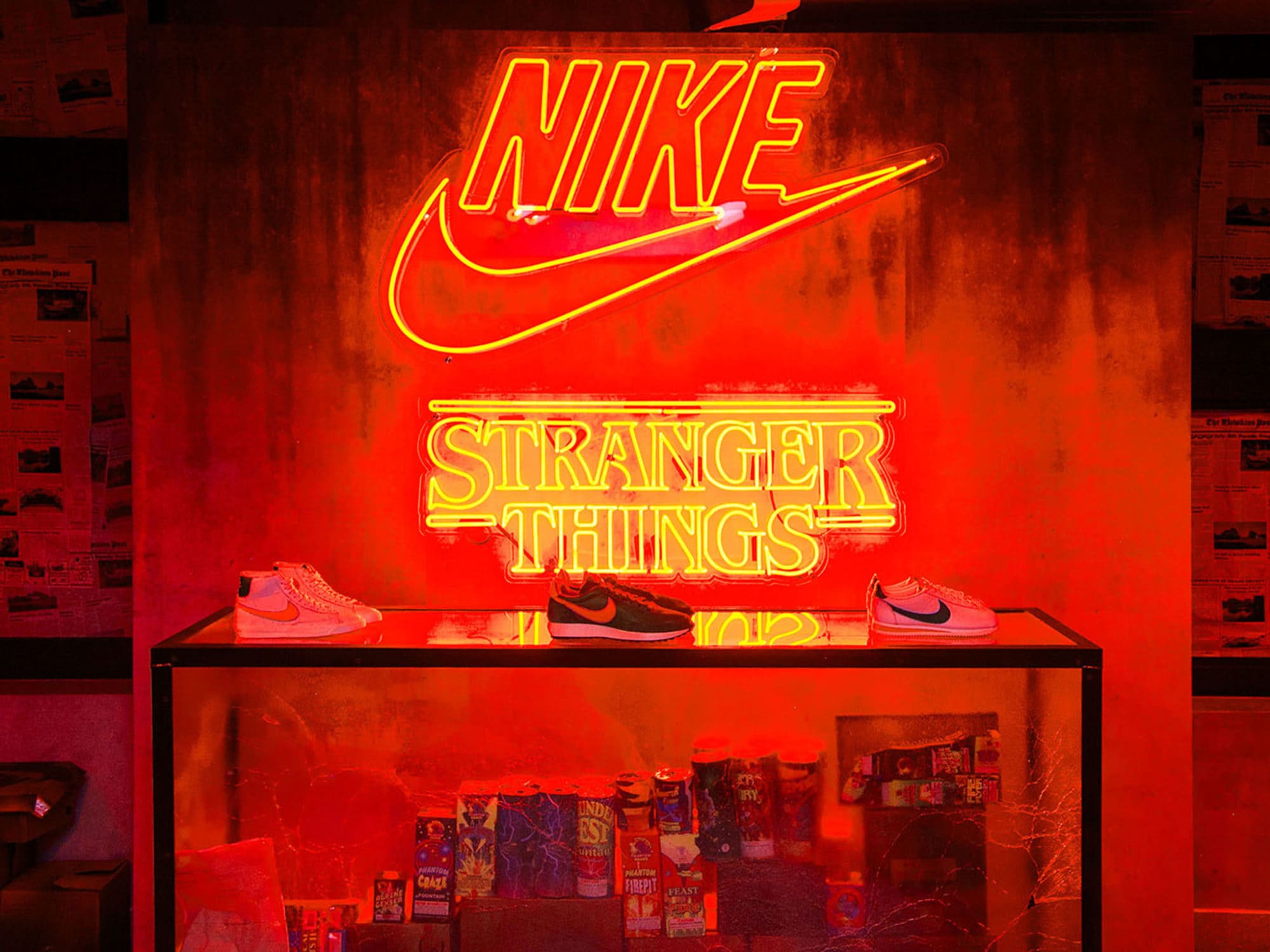 3.1 Athleisure
A WAY OF LIFE
A trend responsible for the rise in sales of athletic footwear, the athleisure market continues to soar with athletes of all levels opting for an all-round more athletic wardrobe. As a result, many renowned sports and fashion brands have capitalised on this trend, creating apparel and footwear which resonates with consumers who are in pursuit of a lifestyle focussed on personal health and wellbeing. By adopting this fashion into our 360 lifestyles, we are reminded and encouraged to strive for athletic empowerment no matter what our current level of physical activity may be.
MORE THAN JUST A RETAIL CONCEPT BASED ON BROWSING
Understanding that athleisure is more than just a fashion trend reserved for footwear and apparel, some brands and retailers have taken their responsibilities further by offering experiences that are relevant to the trend and which support wearers of athleisure to complete 'the look'.
Through hosting events – from Fun Runs and Cross Fit, to yoga and meditation classes in their stores – Lululemon has captured an ever-growing sector of the market, enjoying market share gains and higher comparable store-sales, year-on-year (The Motley Fool).
Similarly, The Sports Edit hosted an event this year which saw athletes of all levels come together for a HIIT session and yoga class in the Kings Cross Light Tunnel. Surrounded by adidas Ultraboost 20 campaign activations and invited to wear the new adidas Ultraboost 20 trainers as they exercised, participants of the event celebrated the coming together of sports and retail.
Among others, these brands have created a concept which allows for consumers to truly devote themselves to the fundamental aspects of athleisure – wellness, fitness and functional comfort. Key to this concept, which incites deeper consumer interactions and encourages ultimate brand immersion, is the need for a physical retail space to meet the expectations of modern consumers who desire more than just a retail concept based on browsing.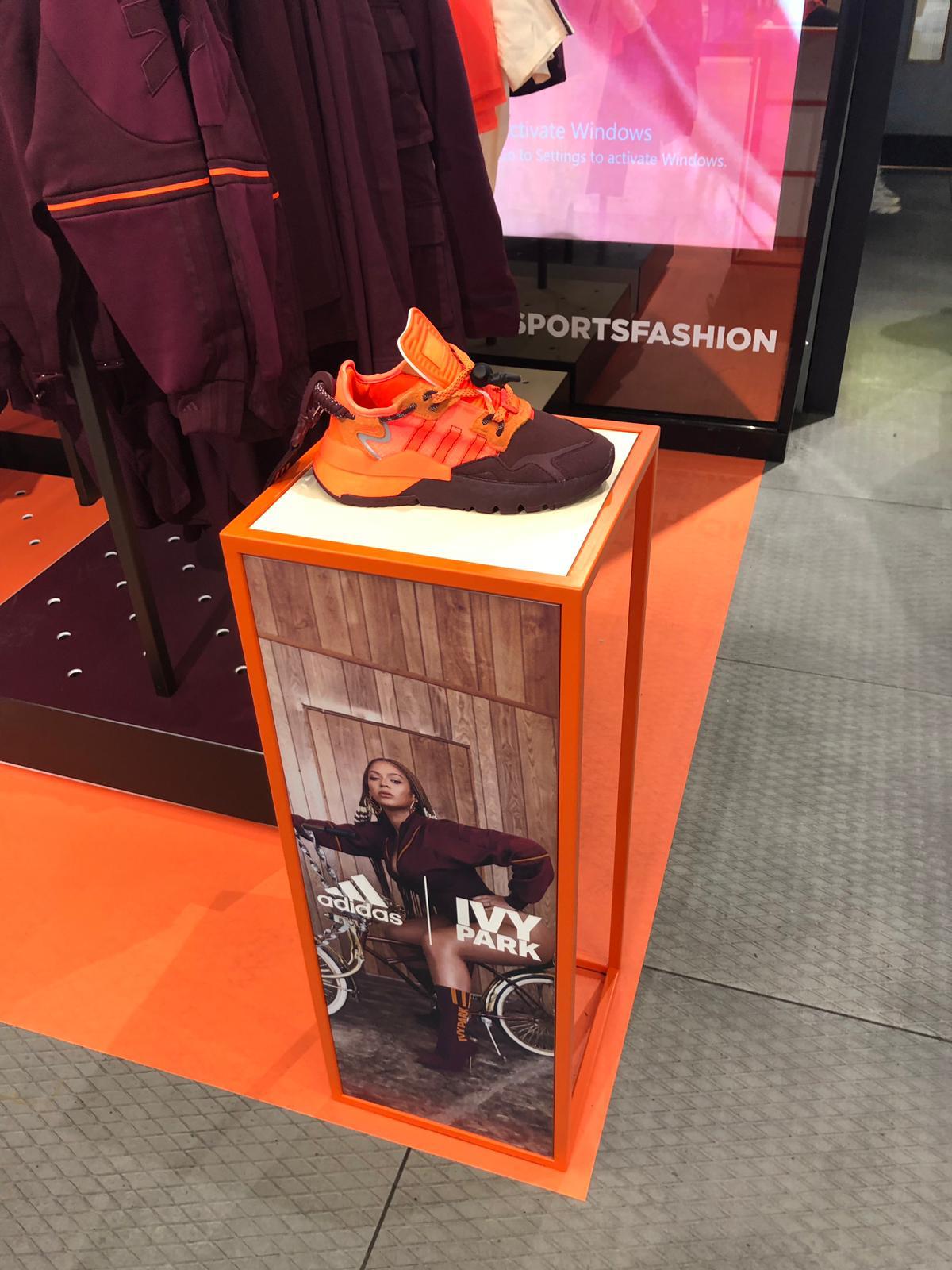 3.2 Collaborations
FINDING SYNERGY (OR NOT)
Footwear brands have found synergy in collaborations – another trend responsible for the rise in footwear sales and a tool which has granted these trend-setting brands an increased share of the market. With instant access to a larger consumer market made up of loyal customer-bases from each side, partaking in the collaboration trend has proven to be an effective business strategy. Going further than providing increased brand exposure and sales, collaborations can also increase brand image, overnight, and a subsequent legacy.
A brand renowned for its collaborations, adidas recently partnered with Beyonce's Ivy Park brand which launched earlier this year – a timely launch of activewear anticipated by adidas and Beyoncé fans alike, creating a hype which grabbed the headlines. Similarly, PUMA have also witnessed the power of collaboration when they hooked up with one of the world's best-selling music artists, Rihanna, to create the sell-out FENTY x PUMA collection which saw PUMA's net worth rise by a staggering 4% (Trendanalytics).
Collaborations are not just reserved for partnerships made up of athletic and high-end fashion, with Vans partnering with luxury fashion brands, artists and franchises, alike, to create unique footwear which encourages individual expression. Creating a wholly different look from their collaboration with Vivienne Westwood was their collaboration with The Van Gogh Museum, and different again was their collaboration with Harry Potter. Thus, Vans are intelligently using the collaboration trend as a tool to directly support their mantra and campaign strategy.
A collaboration between brand powerhouses however is not always a strategy heading for success. Earlier this year the world witnessed an unusual collaboration between KFC and Crocs which saw the creation of an even more unusual shoe with the partnership inviting people to wear (scented!) KFC bucket clogs on their feet. Gaining only 'here today, gone tomorrow' exposure, the world is still confused as to what this collaboration aimed to achieve and whether either party did indeed benefit.
However, unlikely collaborations are not always unusual collaborations. In a very recent partnership, we observe Skechers and Goodyear coming together to create deviceful footwear which incorporates Goodyear's newest rubber technology into the outsoles of custom Skechers' shoes. Promising everything that you would expect from a tyre, these outsoles are durable, long-lasting and provide sterling grip. Using their expertise and know-how in their respective industries, this partnership created an avant-garde product which not only combines the brands' loyal customer-bases, but indeed, the customer bases of two entire industries.
IT'S STILL EARLY DAYS FOR THE COLLABORATION TREND
From sharing loyal consumer bases, causing hype and increasing a company's net worth, to strengthening a brand's identity and creating innovative footwear, jumping on the collaboration trend is, on the whole, proving to be a powerful strategy for footwear brands across the board. Furthermore, it is a way for brands to continually strengthen and/or reconfigure their image without losing their core identity, which is something that serial collaborators have brilliantly understood. From our experience in the retail industry and through observing the footwear market as a whole, there is no indication that the collaboration trend will be slowing down anytime soon. Indeed, just this year our agency has already worked on two marketing campaigns involving collaborations, compared to just one marketing activation last year. If anything, these figures suggest that it is still early days for this collaboration trend and it is yet to reach its peak.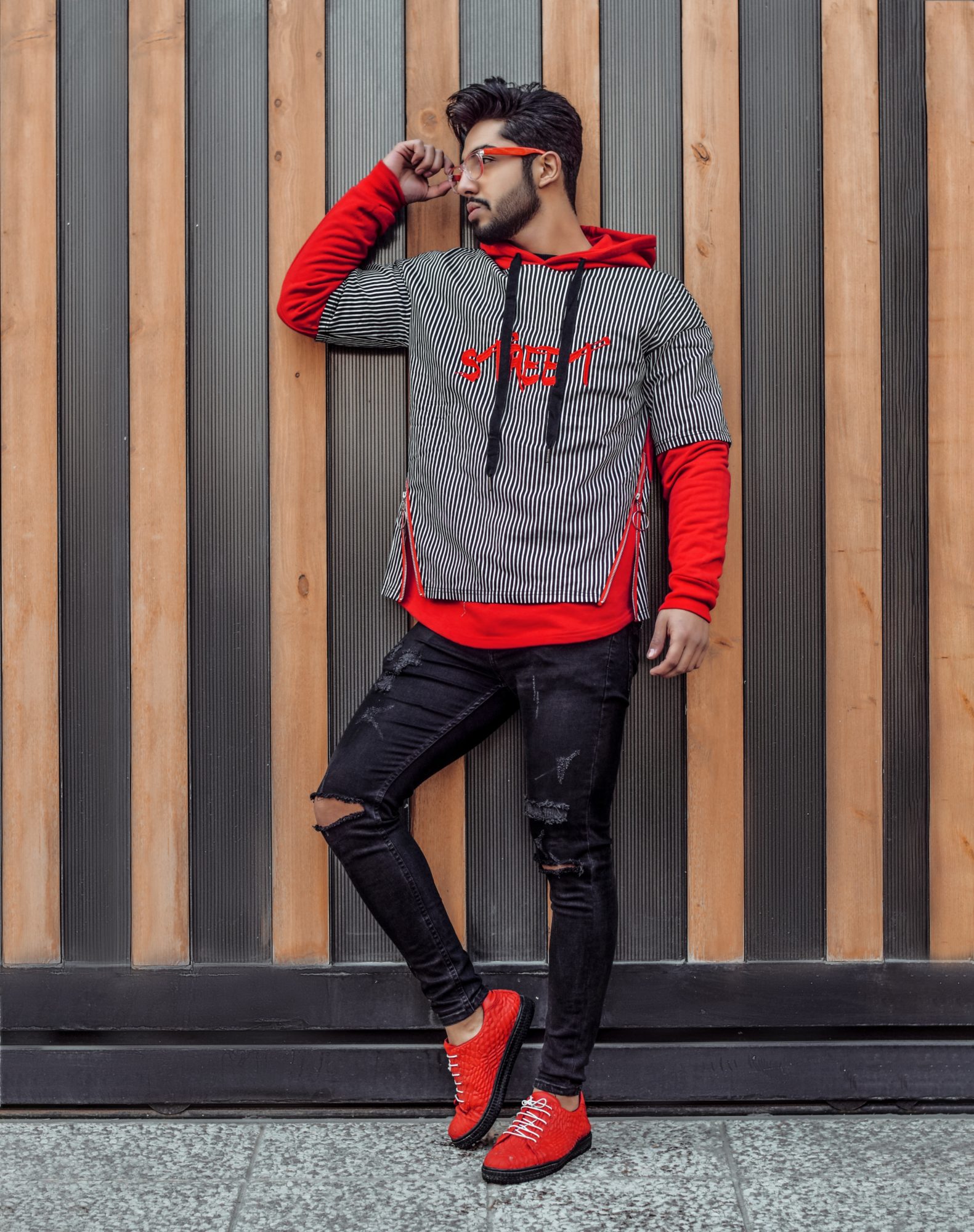 3.3 Drop culture
FUELLING DESIRE AND DISRUPTION
This prerequisite for hype has led to the 'drop culture' trend – the release of collections, limited-edition products and events in small quantities at selected retail locations, often with very little warning. These drops are a reaction to the latest 'on demand' culture, where brands are expected to cater to demands with a sense of urgency. Combine that with an exclusive, unique offering which keeps consumers on their toes and the drop culture is born.
As brands strive to disrupt their current market, this drop culture allows them to fuel desire for products through a sense of anticipation. And with the current social media eco-system transforming how products can be launched, reviewed and purchased, using these platforms to initiate a drop is an effective marketing strategy for brands across a multitude of industries.
Borrowed from the sneaker industry, we are seeing a rise in the number of luxury footwear brands using this marketing strategy and to good effect. Just this year we have seen Christian Louboutin host an exclusive pop-up event in key shopping locations across the UK. Highlighting their nearby permanent concessions, this out-of-hours affair saw Christian Louboutin fans enjoy a live DJ and AR technology which placed them in Louboutin footwear, generating a souvenir selfie.
Demand for the next 'drop' is phenomenal, leading desire to often outstrip supply; creating an even deeper level of demand for consumers who miss out. This is where consumer demand transcends into coveting products and revering brands. Highly prized, rare and unusual footwear is displayed in a grandiose way as though it were a priceless art piece.
Burberry adopted a monthly model for their 'drops', known as the B Series, which saw the brand release selected Burberry merchandise on the 17th of each month for a 24 hour period. Of course, Burberry fans eagerly anticipated the monthly drop which saw a regular purchasing frenzy through social media and mobile messaging apps – the exclusive channels through which the merchandise is sold.
SAFE FOR SNEAKERHEADS TO GO HUNTING
Allowing purchasing panic to ensue in the world of brick-and-mortar can be a recipe for disaster with the potential to cause a whole lot of bad PR for the brand responsible for the drop. Therefore, achieving the best of both worlds; the experience of a physical 'drop' without any disastrous consequences caused by purchasing panic, Nike spawned an augmented reality camera app paired with geolocation allowing them to turn any space into a makeshift store, without staff or actual product. Thus, creating an amplified drop culture with the added element of gamification.
REMAINING CURRENT
Full of surprises and ever-evolving, drop culture is certainly a trend that footwear brands will have to keep a very close eye on (we certainly will) and continue to navigate in the coming years if they are to remain current.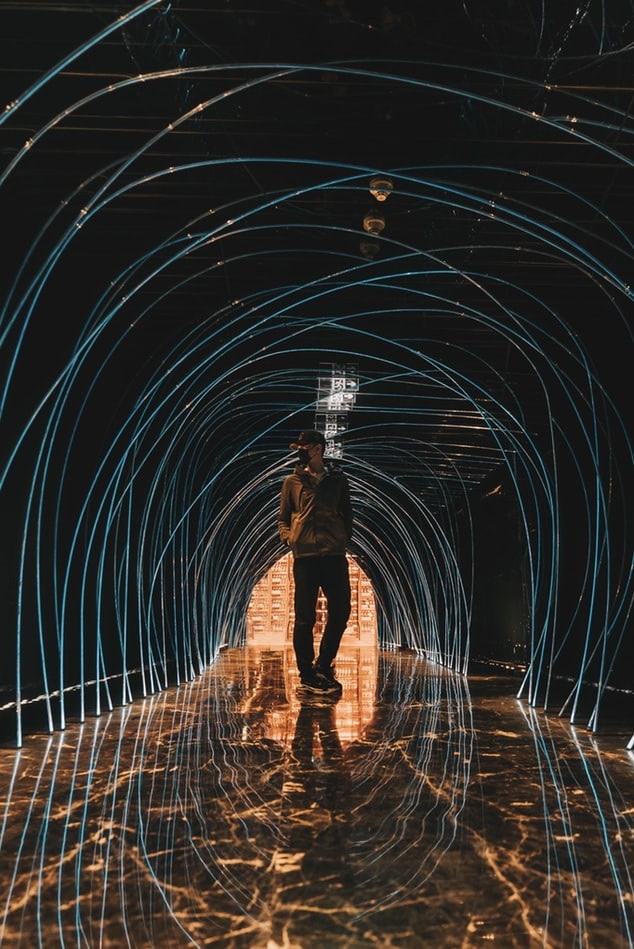 3.4 Technology & performance
PERFORMANCE IS EVERYTHING
Fashion trends are not always the most important factor when it comes to curating footwear – for serious athletes or people whose job requires spending long periods of time on their feet, product performance is everything. Throughout the decades, we have seen the release of some innovative technology installed into shoes, from NIKE's air pocket soles and Puma's lace tightening wheel, to Flyknit's use of lightweight and breathable fabric and Skechers use of memory foam technology – a material originally developed by NASA.
TESTING
However, whilst brands are continually looking for the next footwear innovation that will truly improve performance, it is the ways in which they are testing the performance of these innovations that have been catching our attention. In November 2019, adidas felt compelled to carry-out some unconventional experiments on their footwear, sending its Ultraboost 20s into space to explore potential enhancements in motion and comfort without the distraction of Earth's gravity.
PROVIDING SOUND AND EXPERT ADVICE
Yet, many brands ascertain that their current ranges can indeed provide enhanced performance if consumers choose the correct model and size of footwear for their needs. In fact, NIKE report that, at any given time, three in five people are wearing the wrong size shoe. From Brooks' online questionnaire which aims to understand consumers' running signatures, to NIKE Fit – an app which uses AR technology to scan feet for exact dimensions – footwear brands are more conscious than ever about providing sound and expert advice to their customers to ensure that they are getting the most out of their footwear.
ASICS have translated the concept of educating consumers about their footwear choices into a comprehensive physical retail experience in their Brussels' flagship. Establishing a retail digital experience strategy, this store comes complete with a full set of touch-points. Emotional journey mapping enabled ASICS to define the digital personality of the retail experience, helping customers to feel at ease with their selection, and increase the likelihood of a purchase as a result. This was achieved by using category-level screens to showcase the features of the shoes and a footwear selector allowing customers to define their running profile and thus, select the right footwear for their individual running needs, with interaction from staff woven into the strategy.
Another way that brands and retailers are ensuring that consumers are selecting the correct shoe size and subsequently getting the most out of its product design is by offering a 'Try Before You Buy' scheme. Among others, ASOS, Topshop and Schuh provide this service, allowing customers to select a pair of shoes online and only purchase the shoes once tested for fit.
PUSHING THE CONCEPT FURTHER
Of course, as a creative retail agency, we would love to see this concept being pushed further; perhaps by creating a VR library in which customers can choose an activity to test the footwear in different scenarios when wearing the shoes.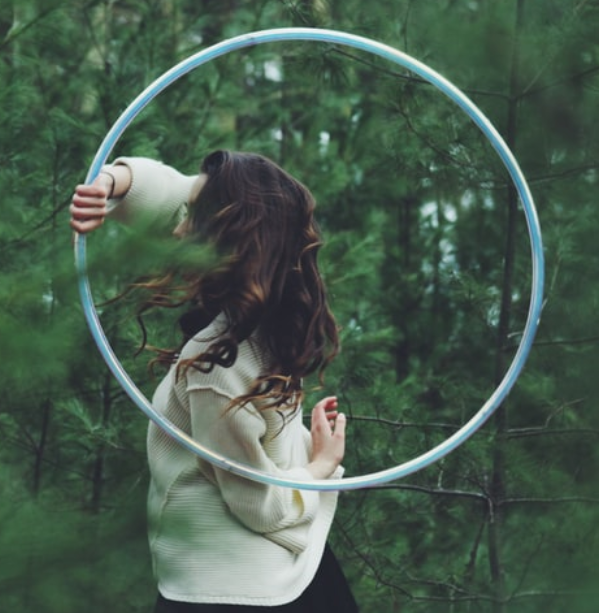 3.5 Sustainability
THE IMPACT OF FOOTWEAR ON THE ENVIRONMENT
With reports that footwear accounts for one-fifth of environmental impacts generated by the apparel industry (Quantis), discovering green and sustainable footwear alternatives and solutions is on everyone's agenda, albeit to differing extents. There is a general consensus among eco-conscious consumers that larger brands should be focussing more on eco-friendly and sustainable footwear solutions than they are currently. That said, efforts have been made by the likes of Nike, Reebok and adidas with Nike increasingly using recycled leather, adidas increasingly using recycled plastic, and Reebok announcing the launch of a running shoe made from plant-derived materials.
A GAP IN THE MARKET FOR START-UPS
But whilst well-established footwear brands are making efforts to reform their materials and practices, their lack of haste has opened up doors for smaller footwear brands and start-ups that have built their entire market offer and ethos on these core values and activities. Operating in contrast to the aforementioned labels, their business models focus on their brand intent and purpose with regard to sustainability – setting them apart from many well-established brands.
With sheep outnumbering people in New Zealand, allbirds footwear, which claims to be "light on the feet, easy on the planet", is made primarily from sheep's wool which uses 60% less energy than materials used in the typical synthetic shoe. Another brand which has enjoyed success in recent years for their position on planet-saving initiatives is Reformation – a marketplace which has a scoring system to inform consumers about the impact each product in their marketplace is having on the environment. Furthermore, the retailer boasts that 75% of their footwear has a score or either A or B, with A being "made from natural fibres that are rapidly renewable, plant-based and have a potential for circularity", and B being "fibres which are almost all natural or recycled".
THE ON-DEMAND TREND
Spanning across not only sustainability but also a brand's effective use of technology is adidas' speedfactory – an intelligent set-up which explores small quantity, high-specificity production. We predict that this on-demand trend will rise in popularity in the coming years, not only for its waste-cutting benefits but also its ability to satisfy the increasing number of consumers who are seeking exclusivity and that 'personal-touch'.
A CIRCULAR ECONOMY
It's vital, now more than ever, that brands and retailers are not the only ones who advocate for reducing their impact on the planet but that third-party agencies are, too, passionate about putting the planet-first to ensure that the entire retail chain, from manufacturer to sale, is held to the same standards.
We have a clear vision about the future of retail with regard to sustainability and creating a more circular economy to reduce the impact that brands and retailers have on the planet. What's more, our position on this matter very often results in ourselves absorbing the costs of breaking down fixtures and fittings to ensure that as much of the material is recycled as possible, if the alternative is that it would otherwise be discarded in landfill. Our Trends and Insight team also research manufacturers, both globally and locally, to gather insight into innovative materials and manufacturing techniques which are more eco-friendly than those commonly used in the industry.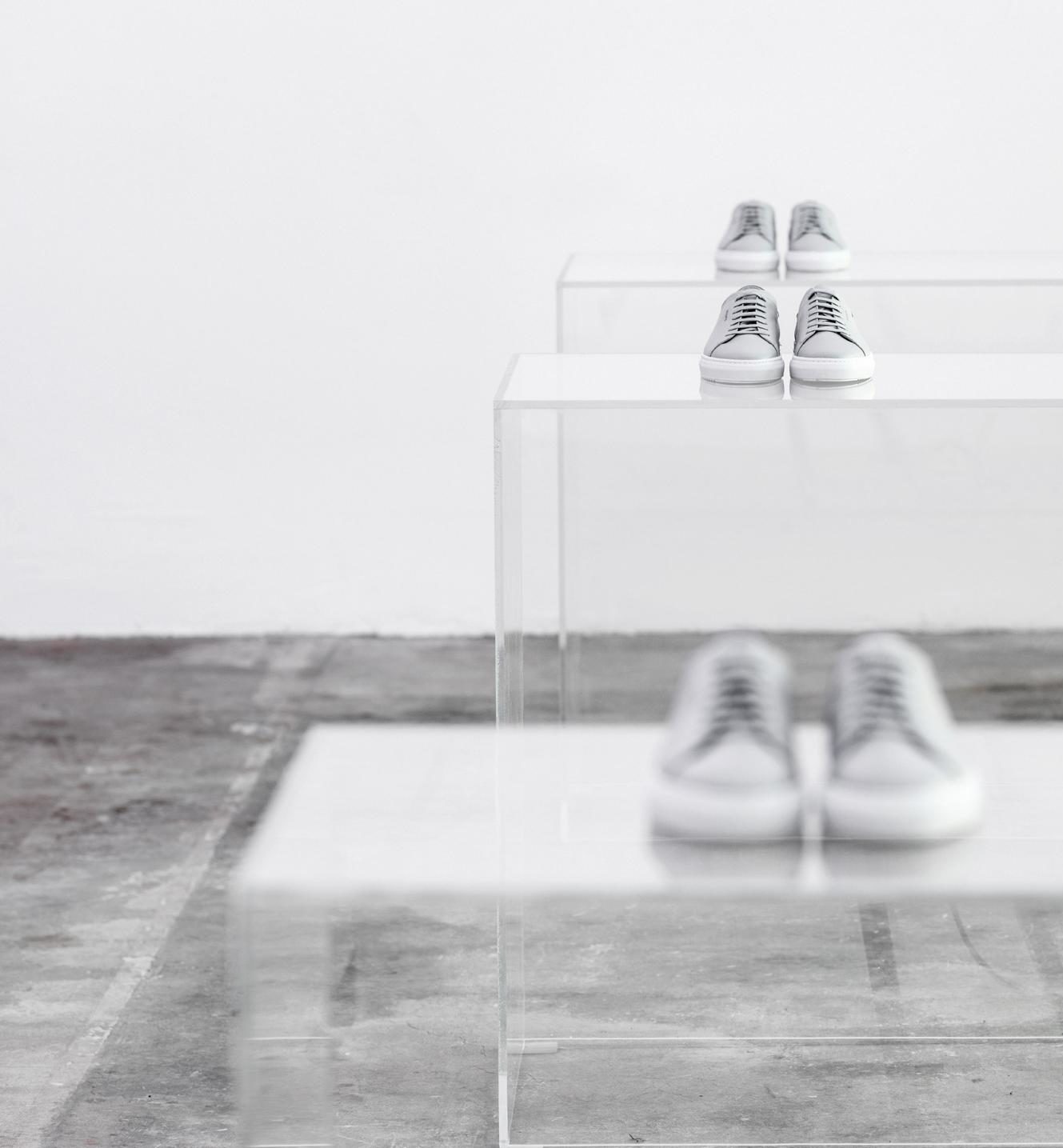 3.6 Brand purpose & community
USING A PLATFORM TO INITIATE CHANGE
Consumers are increasingly looking for brands whose views align with their own – brands with a purpose that open up discussions on wider societal issues and use their platform to initiate change. Sustainability is just one of these areas, but in a society divided by opinions, consumers are looking for brands that can provide them with a community of like-minded individuals in all facets of life. Subsequently, some brands are using community-led initiatives and creating community-led spaces to satisfy any void.
IDENTIFYING CONSUMERS' DESIRE TO HELP
TOMS was a brand built on purpose with a pledge that for every pair of shoes sold, another pair would be given to someone less fortunate. Since their launch in 2006, TOMS has donated 95+ million shoes, been involved in 780,000+ sight restorations, provided 722,000+ weeks of safe water and has committed $6.5 million in impact grants across 85 countries.
ENCOURAGING PARTICIPATION
Similarly, NIKE run a number of initiatives world-wide with the aim of bringing communities together by harnessing the power of sport and using it as a unifying force to create an equal playing field for everyone.
_5,700 Nike coaches around the world
_Getting more than 16 million kids active
_Donating more than $4 million in community grants
_More than 60 community organisations around the world
CREATING A HOME
More commonly, brands are transforming their physical retail spaces into community hubs, as demonstrated by Reebok's collaboration with La.Salle.De.Sport to create a physical retail environment in Paris which is open to the community and puts activity before product. This experiential space showcases a full ecosystem for consumers, inviting visitors to relax, immerse in the brand, and expand their understanding of what the brand stands for. Reebok's concept cannot only be likened to a gym, but it is in fact a fully functioning gym which focusses on four pillars of practice: crossfit, boxing, cycing and yoga/pilates. The 'store' stocks only the best products from its performance ranges, including both limited editions and Reebok classics products for further exclusivity.
HUMAN CENTRIC
From identifying people's desire to 'help' and be part of something, to encouraging people to actively participate and creating 'homes' for this purposeful activity, nurturing a community is key to brand loyalty. We understand that the brands that realign their strategies to encourage psychological responses and a sense of co-creation and community typically thrive in modern retail. A strong and engaged community will lead to enhanced products, research and development, and subsequent brand growth. Furthermore, physical community-retail spaces possess capabilities that the online store does not – appealing not only to the shopper, but to the human.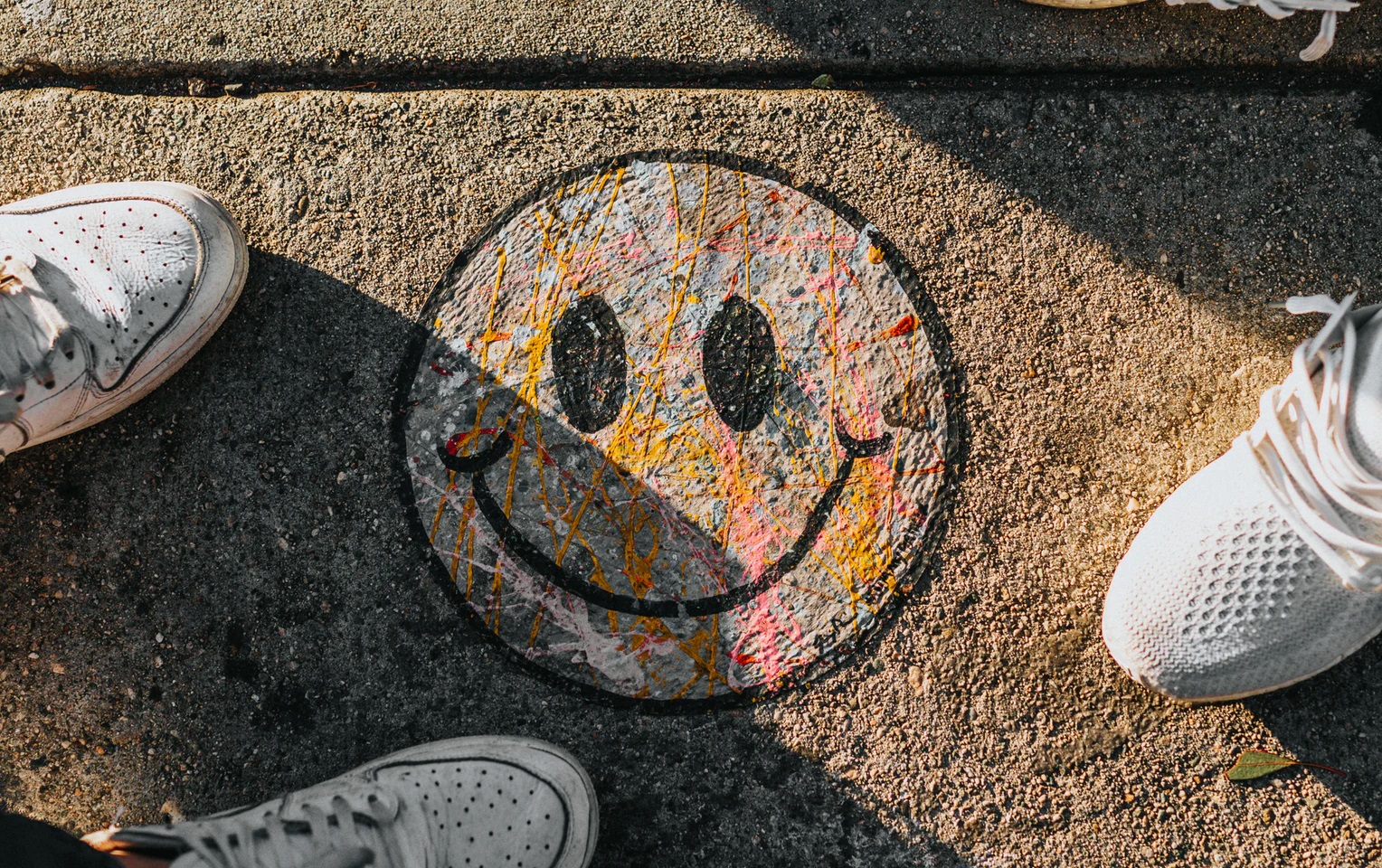 4.0 Our perspective
IDENTIFYING THE STRATEGIES THAT FOOTWEAR BRANDS ARE USING TO REMAIN COMPETITIVE
The aforementioned sector and wider societal trends typically have one thing in common: consumers' desire for experience, adventure, an escape from routine or an all-round lifestyle overhaul which speaks to the demanding pressures of our 'perfect' Instagram-esque society.
Different to other industries, the footwear market evokes an emergency-style response to what is trending, advancing the market at speed and offering a glimpse into the future of retail, by and large.
In this fast-paced and ever-evolving industry, it is vital that brands are quick to react if they are to remain current and competitive, all whilst using their platform to convey a message and initiate change in line with a brand purpose that speaks to their customer-base. With a market as saturated as the footwear market, not doing so could be grounds for consumers taking their loyalty elsewhere.
A dramatic shift over a decade ago saw many brands and retailers focus their attention on developing their online stores, prompting spectators to predict 'the death of the high street'. Yet, through identifying and observing the strategies that footwear brands are using to overcome the challenges that the industry faces, it seems that physical retail is now a vital element – particularly when consolidated with online channels – to their wider business strategies.
We are committed to helping brands enhance their physical retail strategies, turning ideas into reality with a multi-disciplinary team of retail design specialists. We push ideas further to ensure that they can be useful and effective in the real-world and make a meaningful difference to your brand. It's our union of creative thinking and ideas with insights, commercial know-how and failsafe delivery that sets us apart – making ideas possible.