Reebok _
Launching in Greaves, Glasgow
"A nostaglic brand, with a bold comeback."
It's true, Reebok hadn't really left us, but the brand's elaboration on classic styles has been a sure way to bring them back to the forefront of sports and athleisure; with marketing that we don't see going anywhere soon.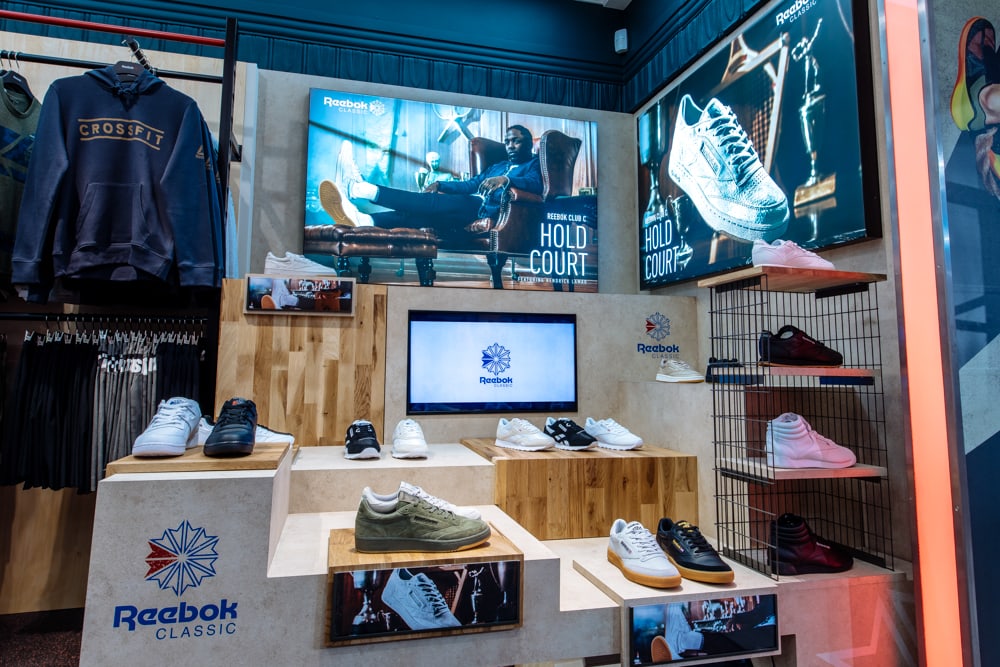 As part of their comeback, Reebok launched within Glasgow's most loved sports store, Greaves. Featuring various collections such as Classics, Training and Crossfit, the concessional space relaunches the sports lifestyle brand within an iconic department store.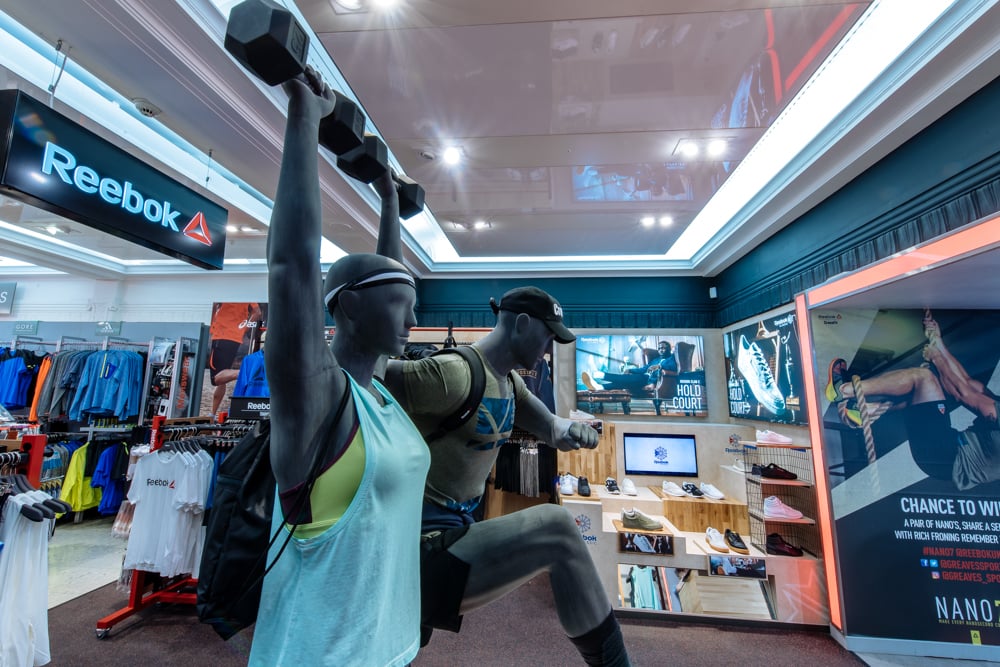 Fitness became the core of our concept, with flooring reminiscent of a gym, crossfit-inspired fixtures and athletic mannequins taking the centre stage. For those less inclined to purchase sportswear, the Classics area creates a little retail drama for the shoppers interested in taking on the Reebok comeback. Finished with statement lighting, powerful lifestyle imagery and Scandinavian materials, the slickly designed environment epitomises the sports retail brand.