Adidas _
The Copa Bootwall Story
A classic footwear piece reinvented for the 21st Century.
The adidas Copa football boot has been developed with new innovative technology from the brand's engineers. As they make their way into mainstream retail, D4R collaborated with the adidas team to implement their latest Copa campaign across 79 premium locations within the UK and Ireland; including Harrods 5th Floor and the Manchester United Club Shop.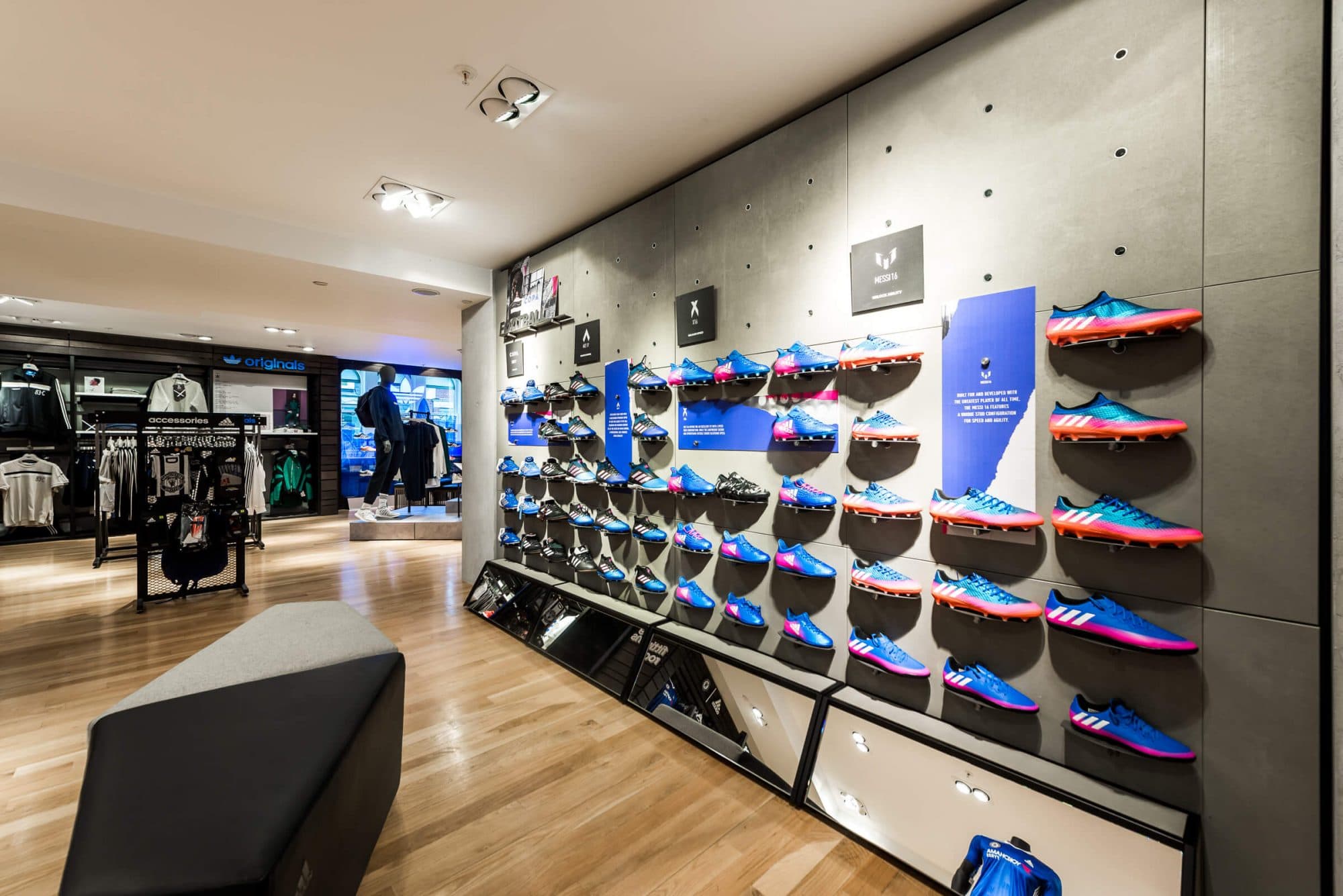 However, it's not the amount of installations that become the crux of our project story; it is the variance in design from location to location. A visitor to each space would recognise the new adidas global fixtures, especially the recognisable concrete effect design. But in addition to these global designs, our own bespoke fixtures – designed and manufactured by D4R – can be found incorporated into the adidas Copa boot walls.