How will retail adjust to the new normal of a post-pandemic world? _
Exploring the possible futures for retailers & brands re-opening during a post pandemic landscape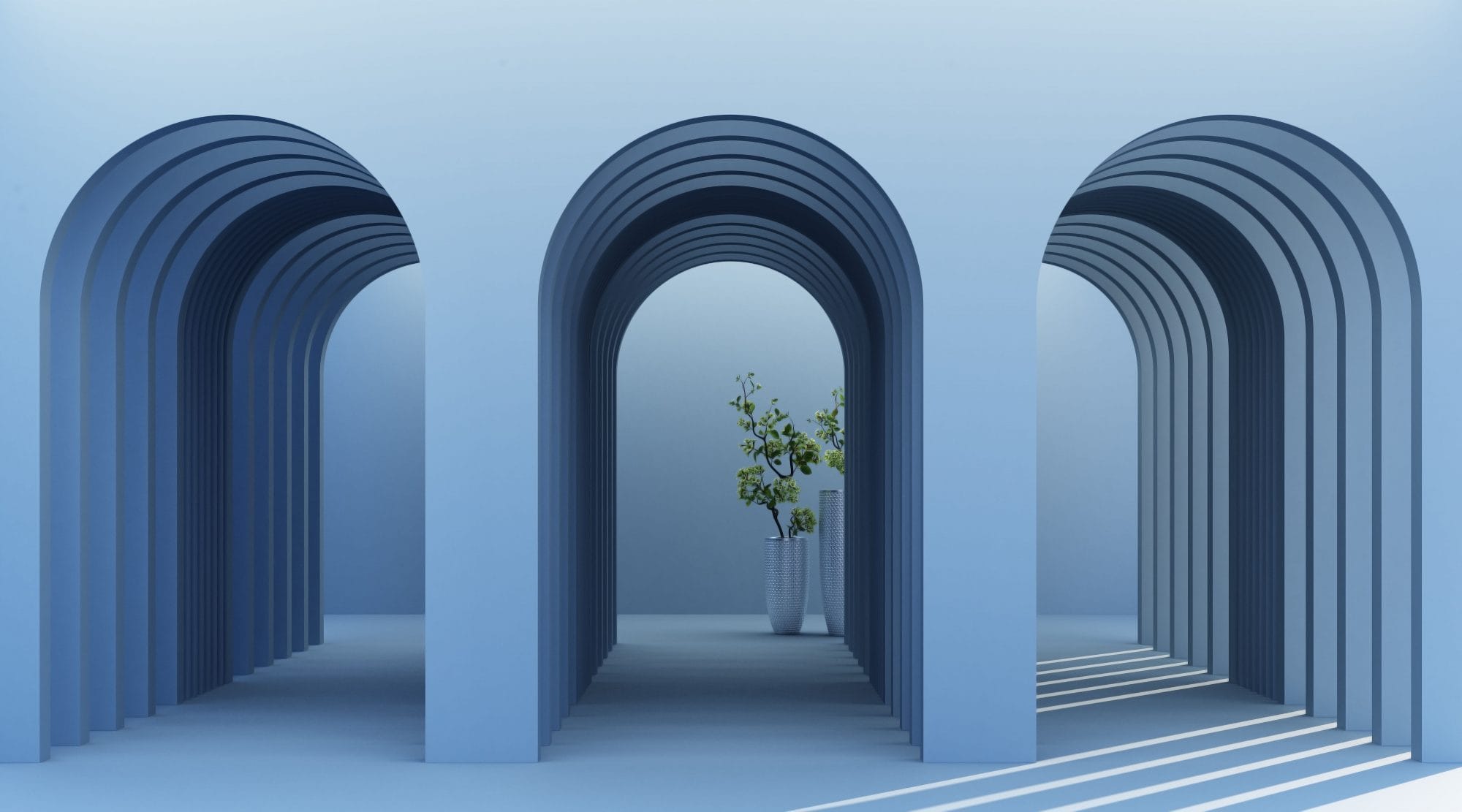 On Re-opening Retail
THE NEW NORMAL
As consumer behaviours change and social distancing becomes a built in habit, we believe that customers will expect brands and retailers to provide a service that both assists and reassures them as they learn what is their new normal.
The entire customer journey will need to be re-imagined, from entrance and navigation, to store layout, payment methods, and even staff interaction. The number one agenda for customers will be protecting themselves and others. Future retail spaces will need to be designed so as to care for the needs of the customer, ensuring their ability to shop safely, including considerations as to how staff can serve safely.
In this Insight Report, we explore how retail agility can assuage customer fear in an age of uncertainty. We will also discuss the different facets of retail post-pandemic and how brands could react to, and own, new required processes to support customers and kick-start sales, including:
_1 Interaction–free service.
_2 Payment methods
_3 Social distancing
_4 Store layout
_5 Sanitisation
_6 Store policy
_7 In-store campaigns
_8 Interior materials spec
Ways in which retail can react to the new normal.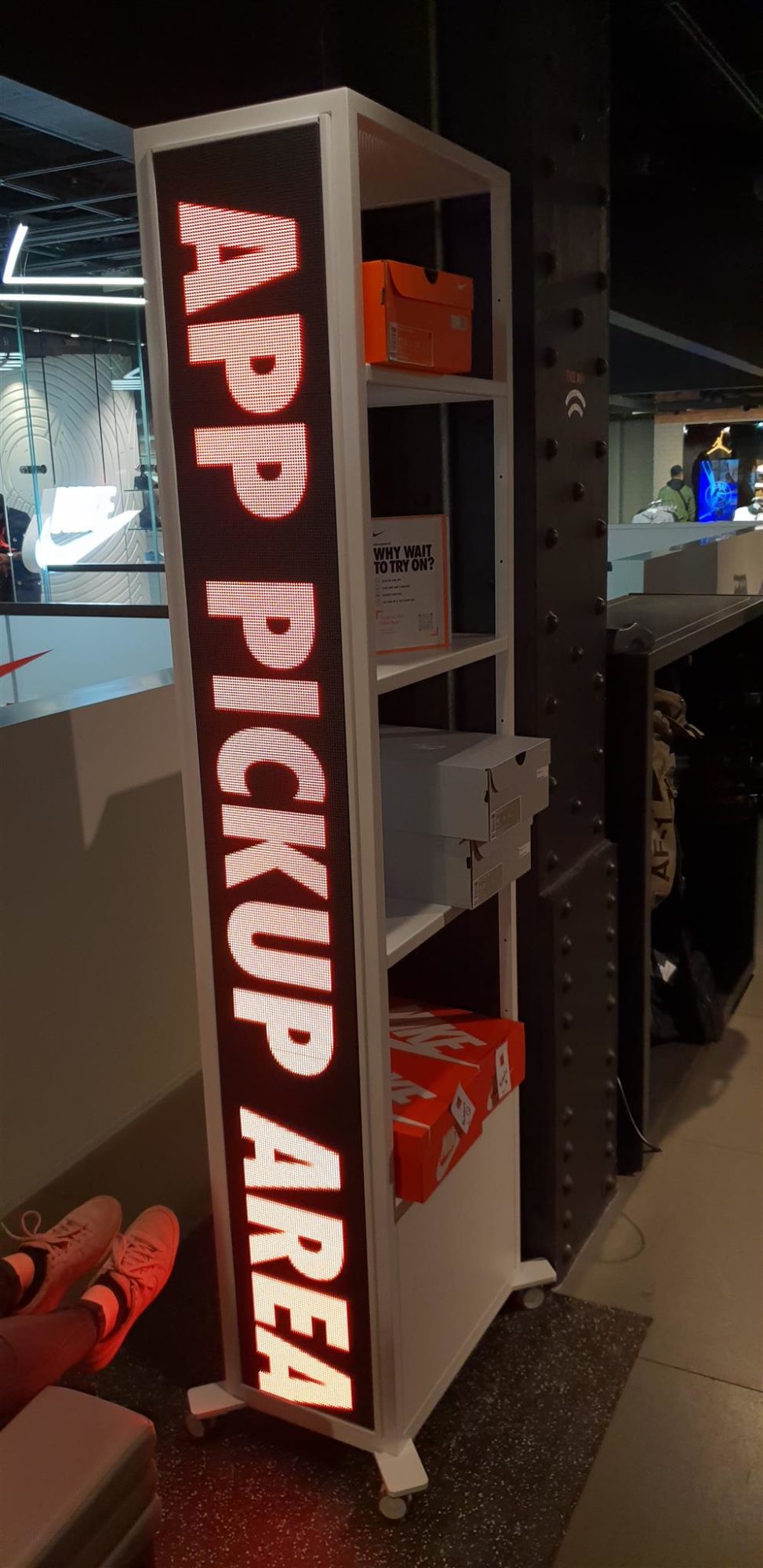 1.0  Interaction–free service.
We believe that now more than ever, customers will want to make use of services that mitigate the need to have close quarters and face to face interaction. Some stores in recent years have already implemented systems that lend themselves to well to limiting the impact on in-store operations in a post-pandemic landscape.
We saw on a retail safari trip last summer to Seoul, a number of stores that we feel are perfect examples of physical stores that could operate effectively during and post pandemic.
Firstly we were pleasantly surprised by 'Lab 101', a denim brand that operates an un-staffed store. The boutique denim store is open 24hrs and has no physical staff presence, instead allowing customers to browse freely and pay via touch screen within the changing room. This works great for the brand, where space is at a premium in the bustling metropolis that is South Korea's capital, Seoul. The store even offers incentives to visit it out of normal shopping hours, which we believe is a great way of inviting consumers to shop whenever it is convenient for them, reducing over-crowding in the compact boutique.
We feel that Niketown London in its pursuit of streamlined service has landed upon a very efficient way of reducing the need to interact with often in demand store staff. In the footwear department of NTL they have leveraged their app to allow customers to order the size and style of shoe, that they want to try on to 'pick-up areas' instore. This reduces the need for customers to hunt down staff or wait around for the product they wish to try on to be brought to them. In turn, allowing them visit the pick up area at their leisure, increasing the chance that shoppers will browse other departments instore. We feel this is a great example of reducing face to face interaction, and could be leveraged in a post pandemic world, where less interaction could be both needed and desired by shoppers.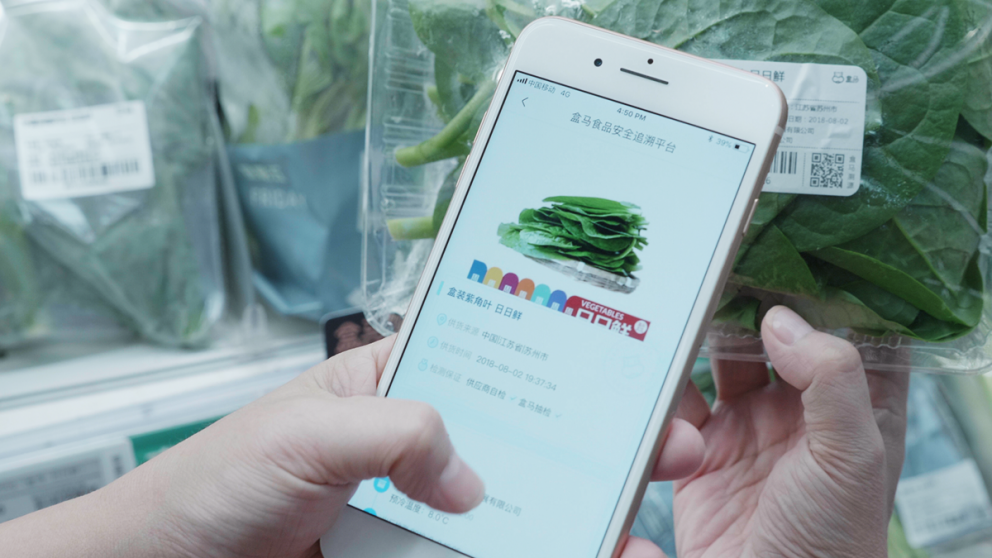 2.0  Payment methods.
In a post-pandemic world, we believe cashless transactions will become even more prevalent. In part this will be desired due to the habits built during lock-down situations around the globe, whereby contactless and card payments have become the only accepted way to make a purchase – albeit a temporary measure.
Upon re-opening stores, in preparation should another pandemic ever hit, additional payment methods could improve the path to purchase for customers; ensuring they can pay however they please. Online shopping experiences present a plethora of options that have been a boon for shoppers since lockdowns began, having made online shopping the only way to purchase certain goods.
One example of payment options benefiting customers is grocery retailer Hema. They have implemented a shopper journey supported by a digital app system, reducing the need for the retail journey to culminate at the cash-desk or check-outs. Hema customers simply sign-up to their mobile app and scan each item they wish to learn more about in terms of provenance, freshness, nutritional info, customer reviews, recipes and even delivery options, if they would rather pick what they want in store but receive it later at home. When customers are finished shopping, they can also pay via the app through Alipay. Facial recognition technology can also be used to pay as well as cash if they so wish without the need for interaction with a cashier.
Options such as Paypal, Klarna, Clearpay and even widely used cryptocurrencies will enable customers to buy products more easily, through existing technologies, financial offerings and small quality of life changes that add up to a better overall shopping experience. Zara started trialling self-service checkouts that incorporate self de-tagging modules back in 2017 and we have only seen further uptake of this in big high-street concerns such as Nike, Moss Bros and Decathlon.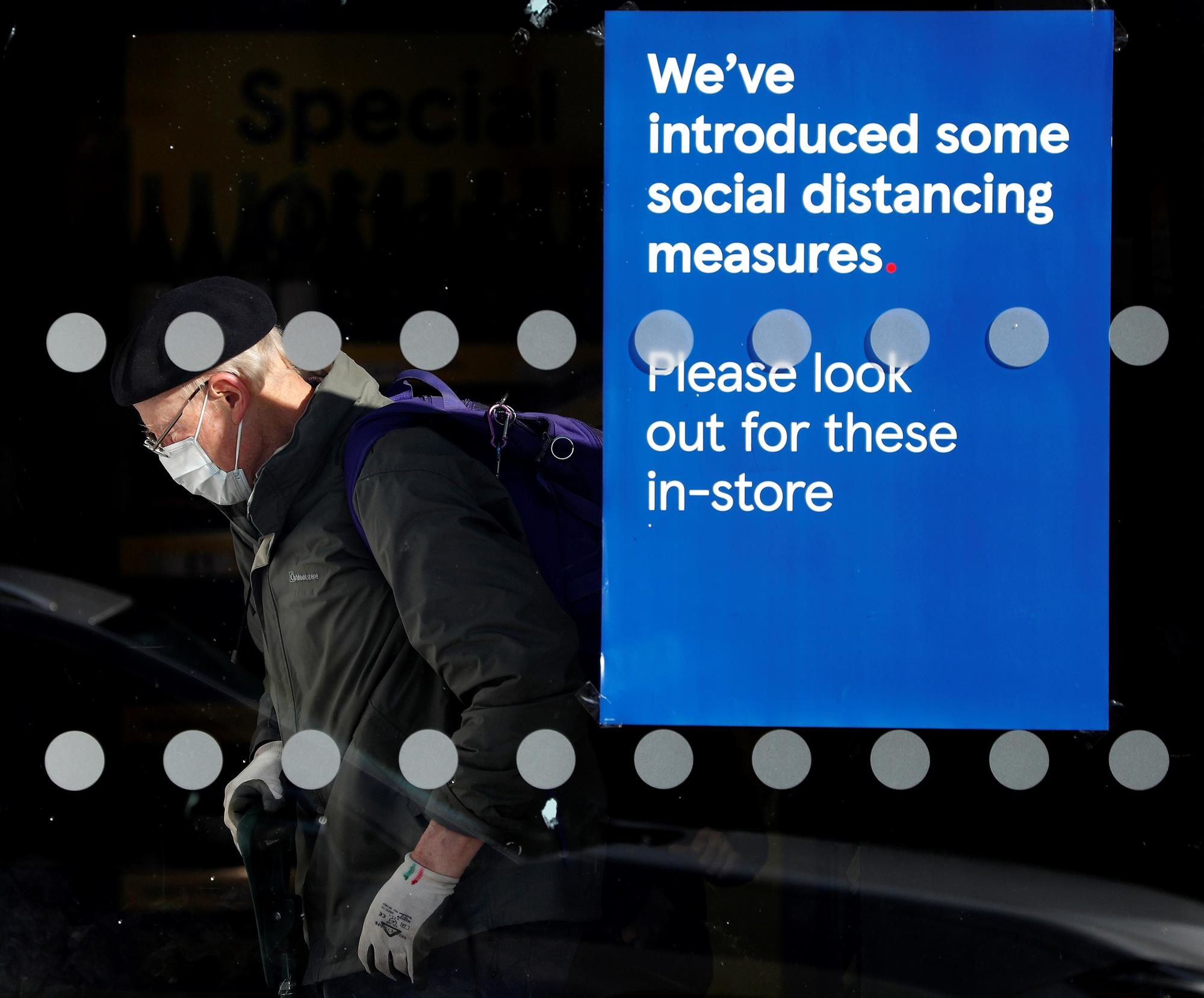 3.0 Social distancing.
We expect that even after lockdowns are eased, and stores can begin to re-open, people may need to continue to keep their distance. Various studies on human psychology have shown that it can take between 21 and 66 days to form new habitual behaviours and with many lockdowns and social distancing measures already exceeding that, we predict people will actively still adhere to them long after the current pandemic has passed.
In the first months of stores being able to re-open it may be necessary to continue to support customers in social distancing measures. To do this we can take learnings from how the grocery stores and supermarket chains have handled this situation. Signposting the measures to remind customers what to do, wayfinding and navigation to show customers where to go, 2m spaced graphics to assist in high traffic areas and queuing systems with barriers too where needed. A more permanent method for alerting customers to policies and measures in place within the store could come to life in the form of a digital announcement boards. These could be strategically positioned in the decompression zone as customers enter the store, ensuring to catch the attention of shoppers and engaging with them better than current improvised methods of communication.
These new operational measures can be translated into other industries within the retail arena. Customers will expect brands to deliver these measures in a refined and efficient way that looks and feels like the brand. We think that brands will need to move away from the more utilitarian examples that we see within the majority of supermarkets, with their improvised and haphazard execution, to a more considered look and consistent branded tone of voice, in line with level of finesse shoppers are accustomed to.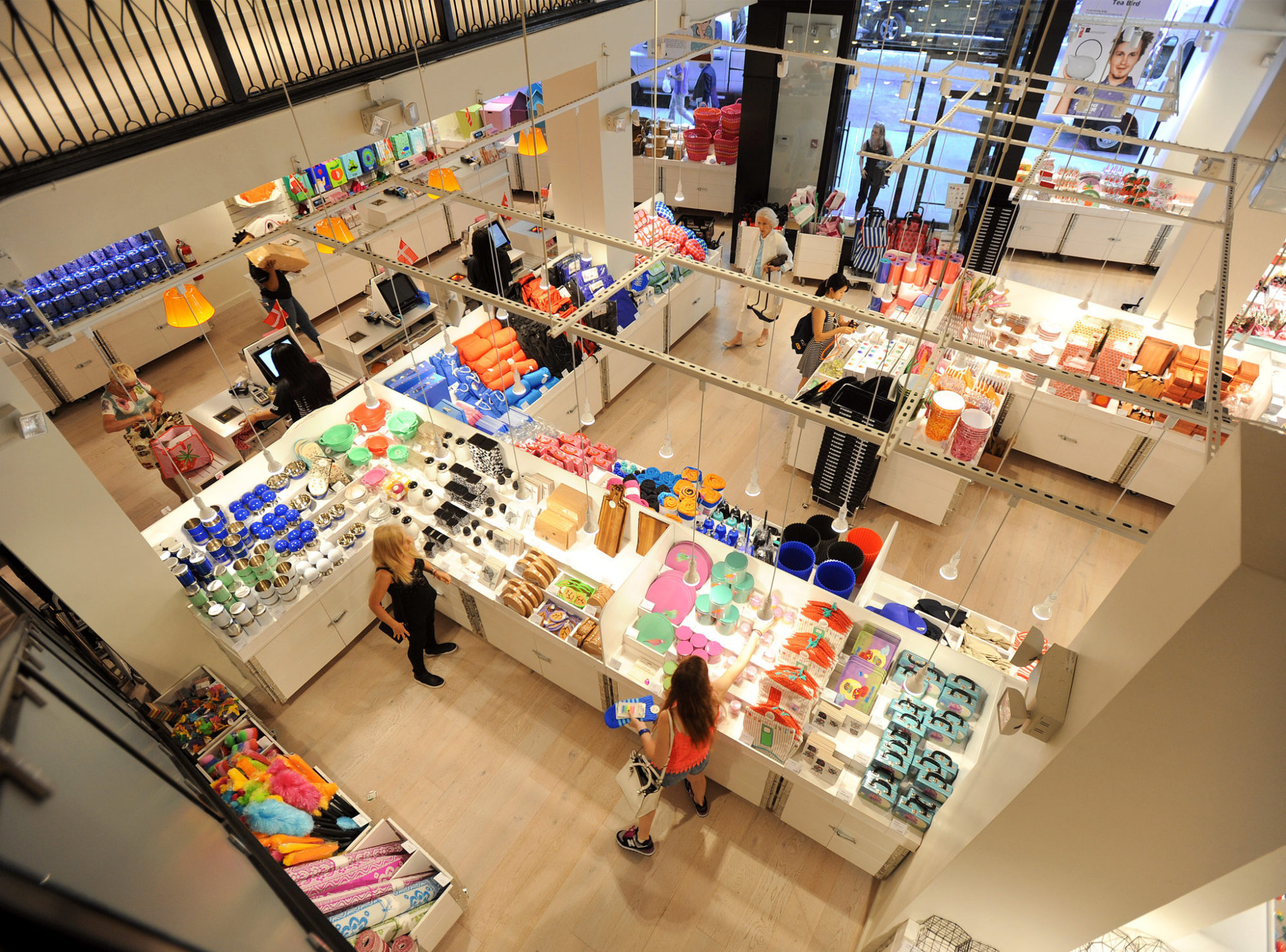 4.0 Store layout.
If the status quo of social distancing is still required, or shoppers continue to prefer more open spaces, as a newly formed societal ideology; upon reopening, stores may need to re-think their layouts to best support this. Aisles and walkways could be made larger to ease pinch points and bottlenecks. Branded barrier systems could be implemented to filter customers as they flow through the store.
One store we feel has leveraged this effectively is IKEA, which for many years has had a controlled pathway through its various departments. It could be argued that IKEA are able to do this effectively as their stores are often vast in footprint; however in the UK, homeware store Tiger (Flying Tiger of Copenhagen) has proven that even with a smaller store it is possible to create a successful controlled pathway.
The reconfiguration of store layouts may require a reduction in the amount of centre floor gondolas or FSUs, this will make way for customers to flow around the store more easily, as well as reduce any choice fatigue, by forcing stores to be more concise with their product offering. The way cash desks work could be reconsidered, to reduce large groupings of customers and avoid long queues. Department stores often operate with the ability for customers to buy at lots of satellite cash desks or payment locations, negating the need for customers to congregate at any single zone.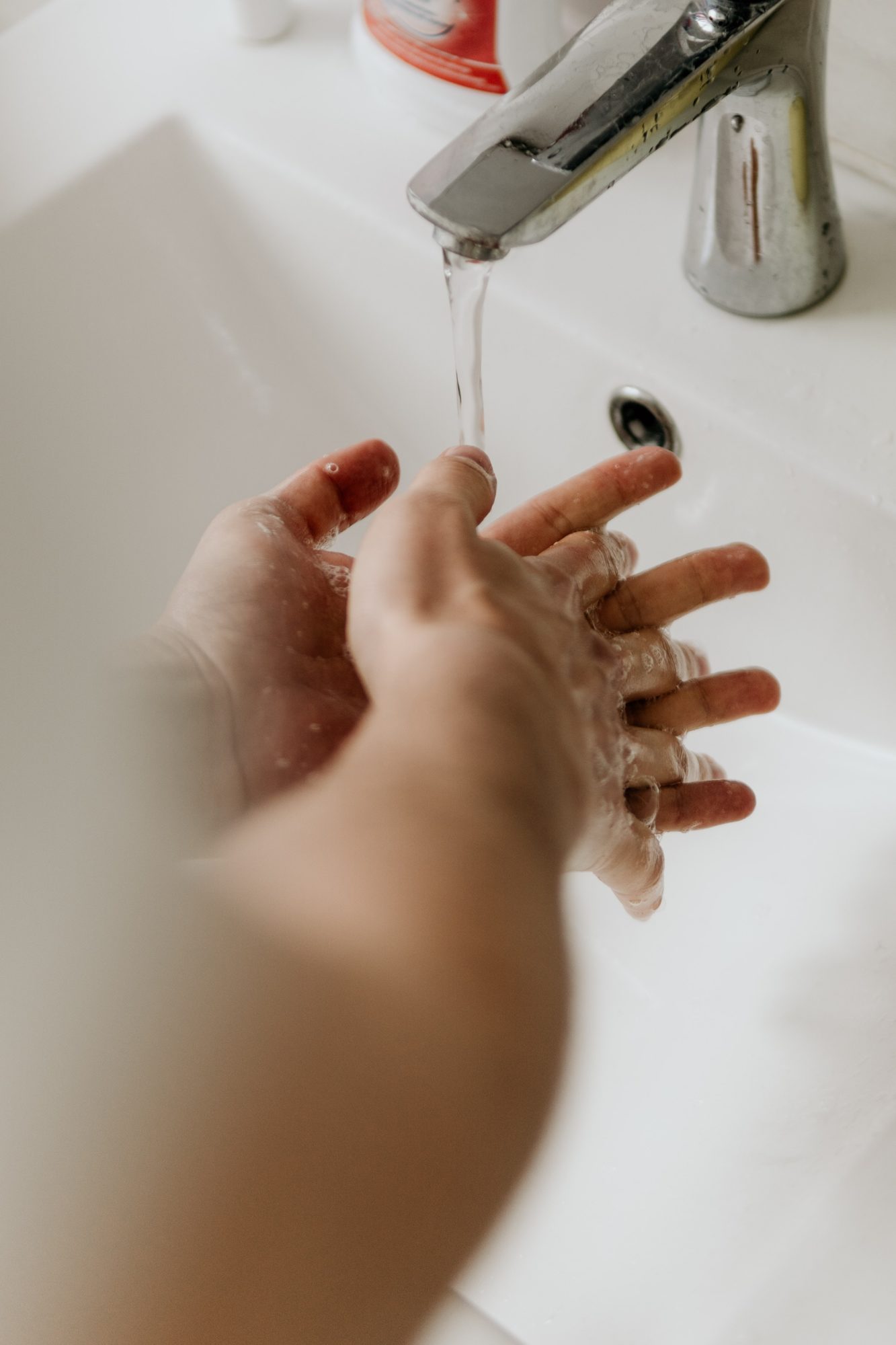 5.0 Sanitisation.
A new measure that we feel will need to be adopted by the majority of stores is the ability to provide sanitisation to customers. With habitual hand washing and hand-sanitiser use becoming a constant and normal part of our daily lives, we believe that physical retail stores will need to offer some form of sanitisation zone to their customers.
Improvised temporary solutions here will not instil confidence in consumers, a more semi permanent serviced offer will enable them to feel that the store is clean and safe. This will help to alleviate, anxiety for shoppers venturing out into retail environments that in the beginning, consumers may be very cautious of. As a new consistent fixture in supermarkets entrances since the pandemic began, we believe shoppers will have become accustomed to this new step upon entering a store. A new standard for the physical retail journey, with brands expected to be supporting shopper personal hygiene and reducing the spread of microbes & viruses.
We think that stores will need to offer a feeling of cleanliness and safety to its customers above all, as it will assuage any anxiety that could be a barrier to purchasing instore. Customers may even expect retailers and brands to be transparent about their cleaning policy, preferring to shop at stores they know practice robust and systematic sanitisation of surfaces, handles and high traffic areas.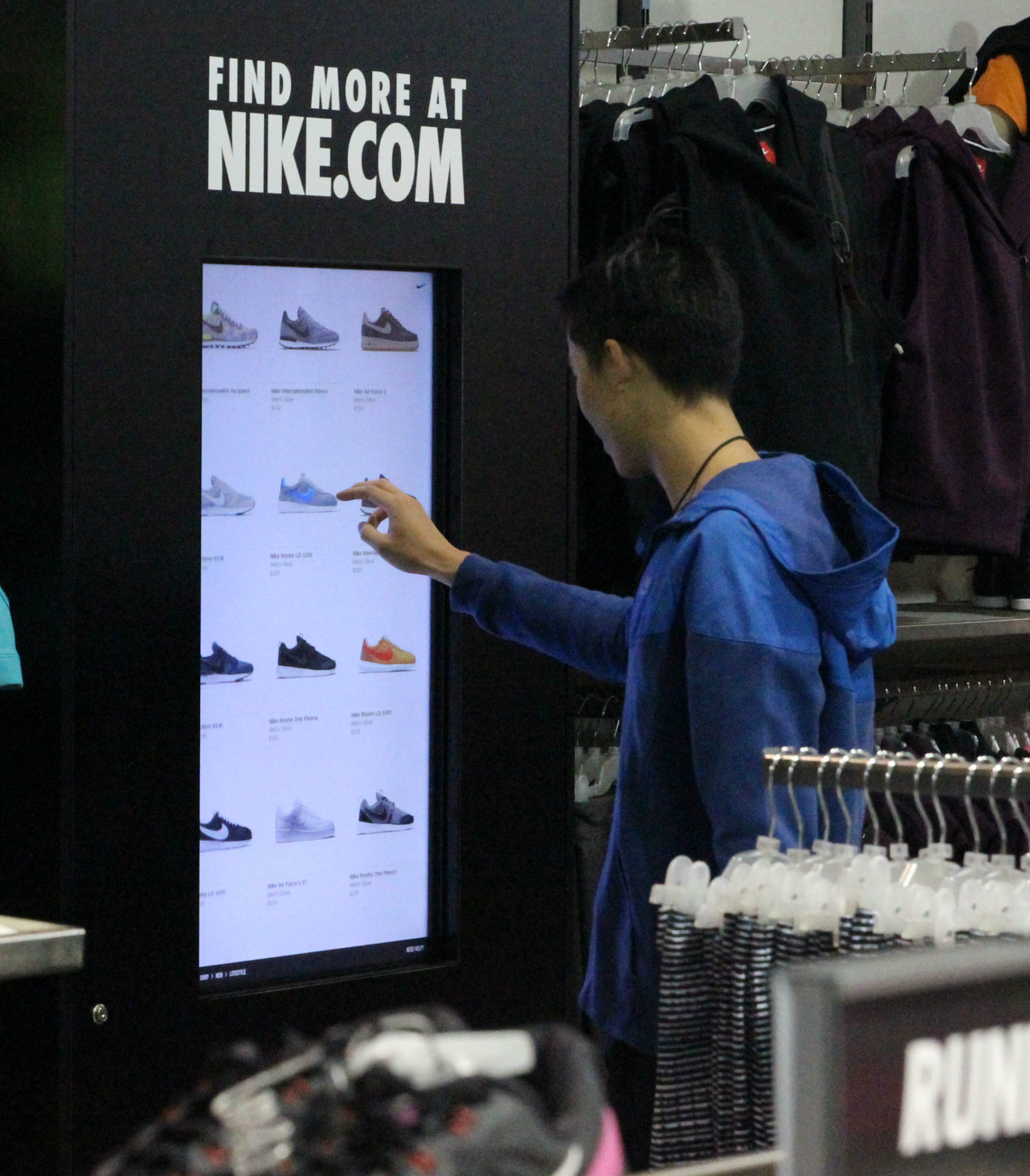 6.0 Store policy.
In the case of apparel, footwear and beauty stores, we feel that the way product is tested and tried on may need to be re-imagined to support efforts to limit future transmission of viruses. In the case of apparel, trying on product for size may need to be done at home or within regularly sanitised changing rooms. Returns may need to be handled more carefully, with returning products put into a quarantine zone before they can be put back out for sale, or even decontaminated on or off site. For the beauty industry, single use, recycle-able testers or ampoules may be needed instead of communal tester products.
Garment sellers could adopt the approach taken in Korean department stores, where some brands provide product guards to defend against finger marks – clear plastic sleeves that sit over product making it easier to sanitise a product once it has been handled than bare fabrics. Endless aisling could be integrated into stores, allowing digital to show the wide range of options available, instead of presenting lots of physical products that could be considered contaminated if it comes into contact with a virally infected person.
Stores may need to implement a lower tolerance for customer capacity, actively reducing the amount of customers they allow into a store, ensuring the safety of shoppers and staff within. We have seen this implemented with minimal disruption in shopping centres, such as Bicester shopping village in the UK – a globally renowned fashion outlet attraction; where it is common place for boutiques to ask shoppers to wait until there is space / capacity to enter. Operating a 'one out, one in' system keeps the popular stores from becoming too difficult to shop and maintains the store experience even at peak times.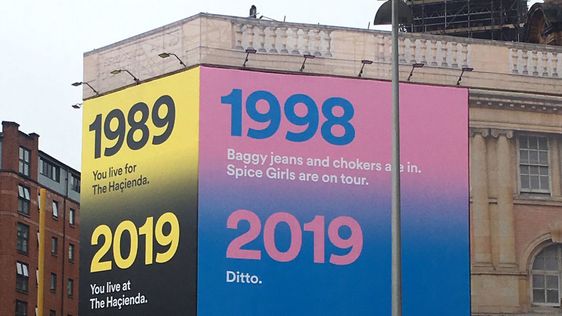 7.0 In-store campaigns.
With finances stretched, a symptom of the economic instability caused by the pandemic, we predict that shoppers will more than ever, need to be convinced to buy. Instore campaigns that incentivise shoppers to buy, be it through sales savings, compelling brand messages or the safety net of an easily accessible returns policy; customers will need to be persuaded to part with funds they have been so protective of.
More than ever, brands will need to help alleviate the collective societal anxiety that has undoubtedly formed. Random acts of kindness are inspiring trends that we are seeing replicated throughout the world, people coming together to support each other in difficult times. By creating an culture of genuine feel good sentiment, brands can help lift the emotional state of shoppers. It is the re-building of connection and brand trust, that will nurture shoppers, empowering them to purchase from the brands they are loyal to, and make new connections with the ones that show understanding.
Examples of kindness campaigns span from simple yet friendly messages, all the way to activations and supporting giveaways. One example we love is KitKat's 'No WiFi' zone, that incorporates a mobile signal blocker to encourage people to escape from the connected online world and simply enjoy the company of a friend, and a treat from kitkat – true to their brand slogan. Pret also delved into random acts of kindness for its loyal customers by offering 100,000 customers a free cup of coffee. One customer said, "It made me feel like royalty and it gave me a smile. So you see, it wasn't 'really' a cup of coffee, it was a cup of smiles, which lasted all day long!". This kind of activation made that customers day, the positivity of this act of kindness was spread across their social media network willingly, even though the brand did not ask for anything in return.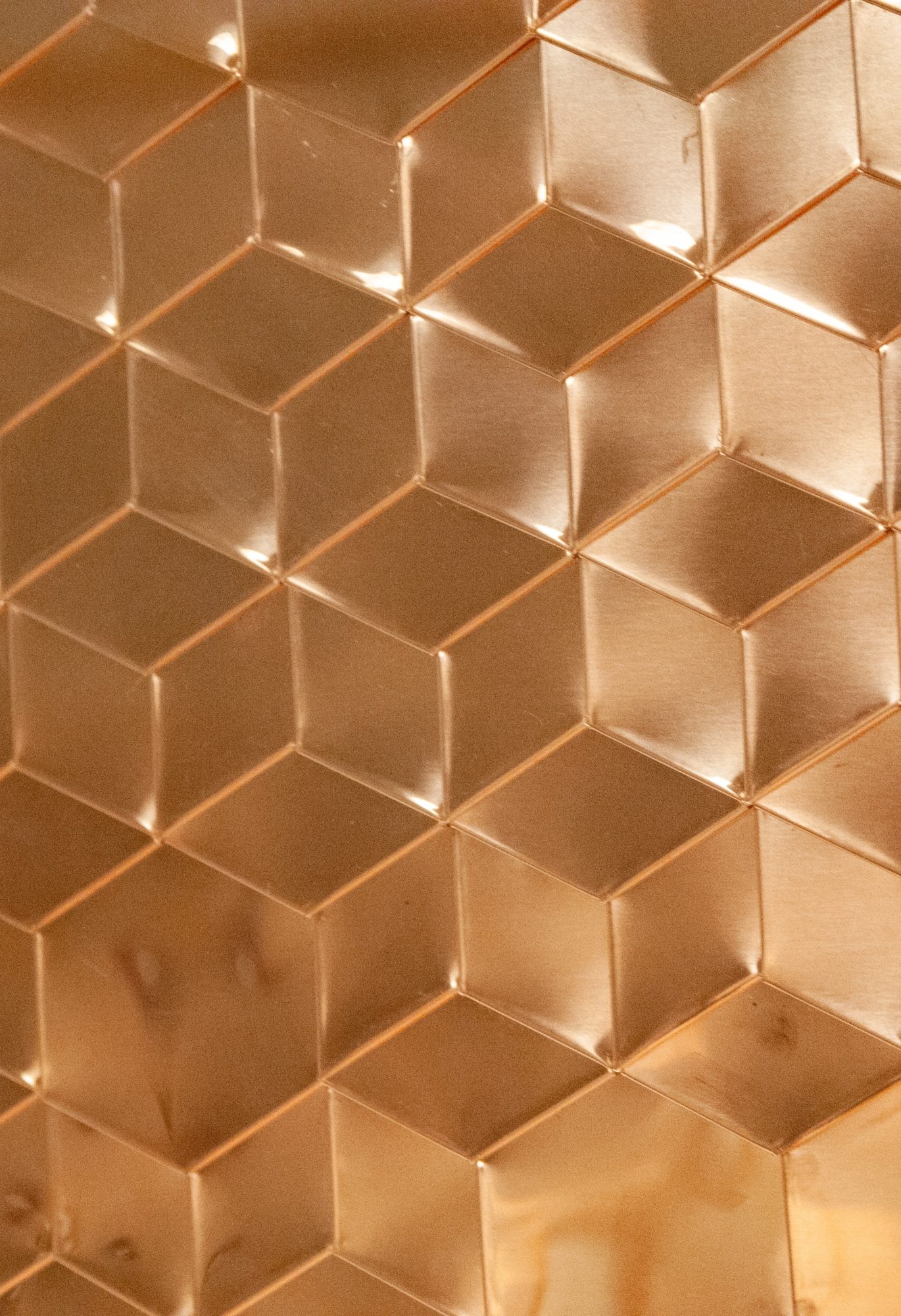 8.0 Interior materials spec.
With the world likely to be deeply changed, after the realisation that we, as a global society were not as prepared for a pandemic situation as we could have been, the design and retail sector in particular will be looking for ways in which we can innovate our way to better preparedness in the future. One way that we can design a safer future against viral and microbial threats is to make use of anti-bacterial materials and surfaces in our designs.
For instance high touch areas such as cash desks could be manufactured out of naturally antibacterial substances such as metallic copper or alloys of copper. According to a report by the university of Nebraska, school of biological sciences, "Bacteria, yeasts, and viruses are rapidly killed on metallic copper surfaces" and are being taken up as an accredited antimicrobial material for use in the health care sector.
Other antimicrobial surfaces have been developed including coatings and additives that can be applied to some surfaces requiring this type of protection. There are lots of different finishes of antimicrobial surface available making it a change worth implementing, that will have little effect of aesthetic choices.