A Window Into The Future _
A report exploring the future trajectory of the window display in an anomalous retail landscape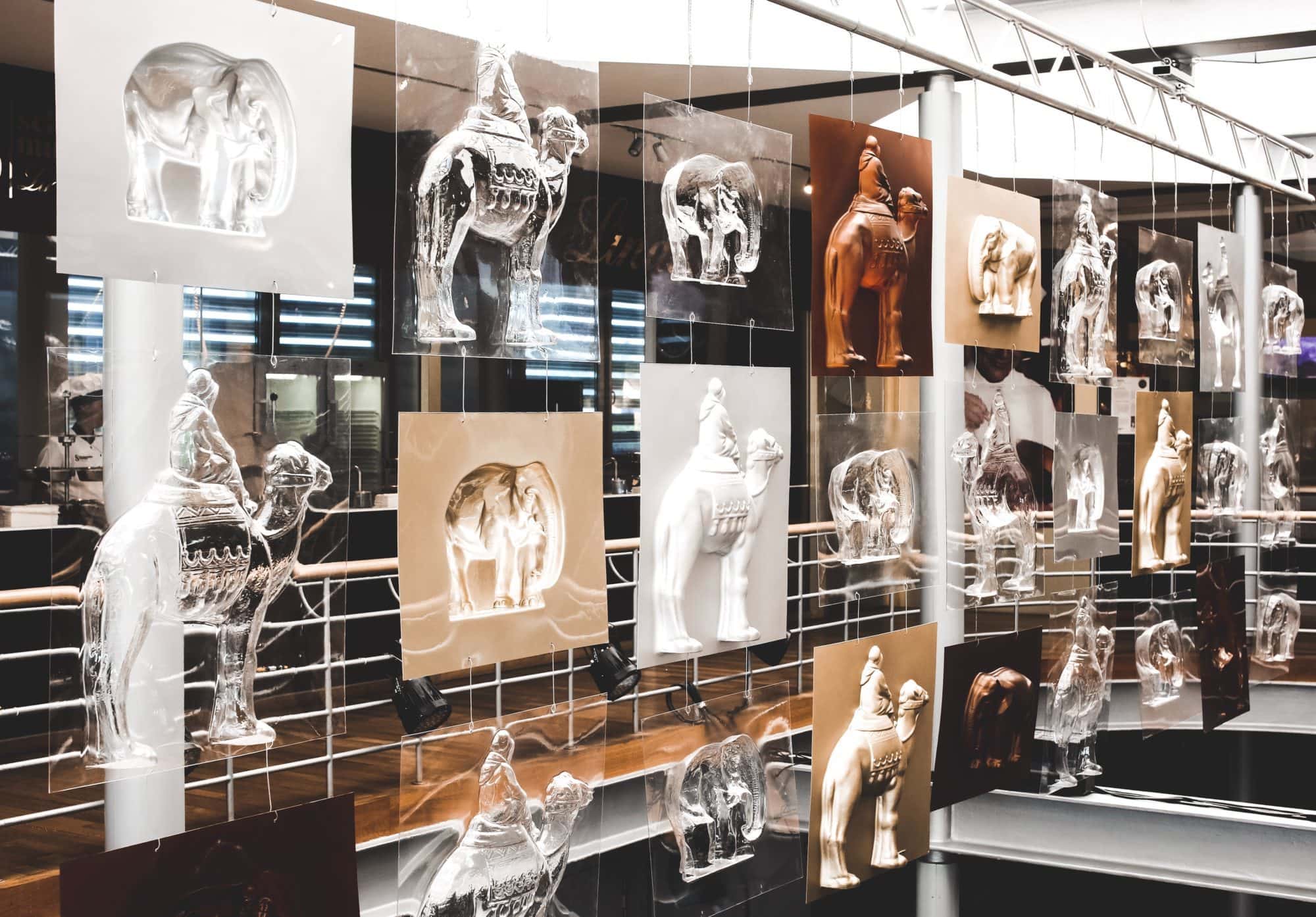 Has the window display as we know it run its course?
Report contents
_1 Times have changed
_2 A portal to a brand
_3 Experiential. Engaging. Immersive.
_4 Key takeaways
---
_1  TIMES HAVE CHANGED
What is a window display?
Ordinarily, a window display offers a glimpse into the product offering of a store. However, the ability to search online for stores and their product stock ahead of time has lessened the need for shoppers to go 'window shopping', resulting in the product-display function of a store's window becoming somewhat obsolete. Where the terms 'visual merchandising' and 'window display' were once of the same, window displays of the future go much further than simply displaying merchandise in a visually appealing way.
Essential and non-essential
Bringing the window display into question is a new-founded clarity of two distinct consumer missions: shopping for necessity and shopping for leisure. This clarity comes as a result of the social distancing measures imposed by governments during the COVID-19 pandemic to reduce the spread of the virus which permitted only retailers of 'essential' items to remain open. This induced an awareness of consumerism by choice and consumerism by necessity, and our shopping approach to each.
Over the past couple of decades, shopper traffic for essential items has been slow to migrate online, with online supermarkets accumulating a market share of just 7-8%. However, in light of the COVID-19 outbreak, this same market has risen to 11.5% in only a couple of months (Which). This, along with the rise of digitally-native direct-to-consumer start-ups, a rise in DNVBs selling 'essential' items via subscription e-commerce models and research suggesting that younger generations are more inclined to shop for 'essential' items online, leads us to believe that the act of shopping for necessity will eventually move almost completely online.
In contrast, those shopping for leisure desire the experience of shopping that e-commerce cannot provide. The brands and retailers that acknowledge the unique qualities of physical retail and adapt their stores accordingly will attract these shoppers to their stores, contributing to an overall faith and loyalty to the physical platform of retail. Thus, brands and retailers must rethink and adapt their window displays to the future of retail, aligning their window directives to the shopping approach and consumer missions of their target customers.
Avoiding a second peak
A more immediate factor bringing the window display into question is how this element of a store can be used as part of a store's social distancing toolkit to maintain a safe shopping environment for customers – a condition that all brand stores and retailers must meet in order to keep the rate of infection down and avoid a second peak.
It could be argued that a shop's window display is one of the most effective tools for maintaining a safe shopping environment for customers. If a store's window is utilised to its fullest for this purpose, it can in fact altogether omit the need for a customer to enter the store to browse and buy product (more on this later), whilst still maintaining the experiential nature of shopping in the physical realm.
---
Request the full report to join the discussion on how brands and retailers can deploy their window displays to achieve ultimate engagement with shoppers from the off, disrupting a shopper's retail safari and changing their shopping mission, there and then. We also explore a number of opportunities that exist for a window display to be digitally-enabled and used as part of a store's social distancing toolkit.
To receive the full article