A Window Into The Future _
A report exploring the future trajectory of the window display in an anomalous retail landscape
Has the window display as we know it run its course?
Report contents
_1 Times have changed
_2 A portal to a brand
_3 Experiential. Engaging. Immersive.
_4 Key takeaways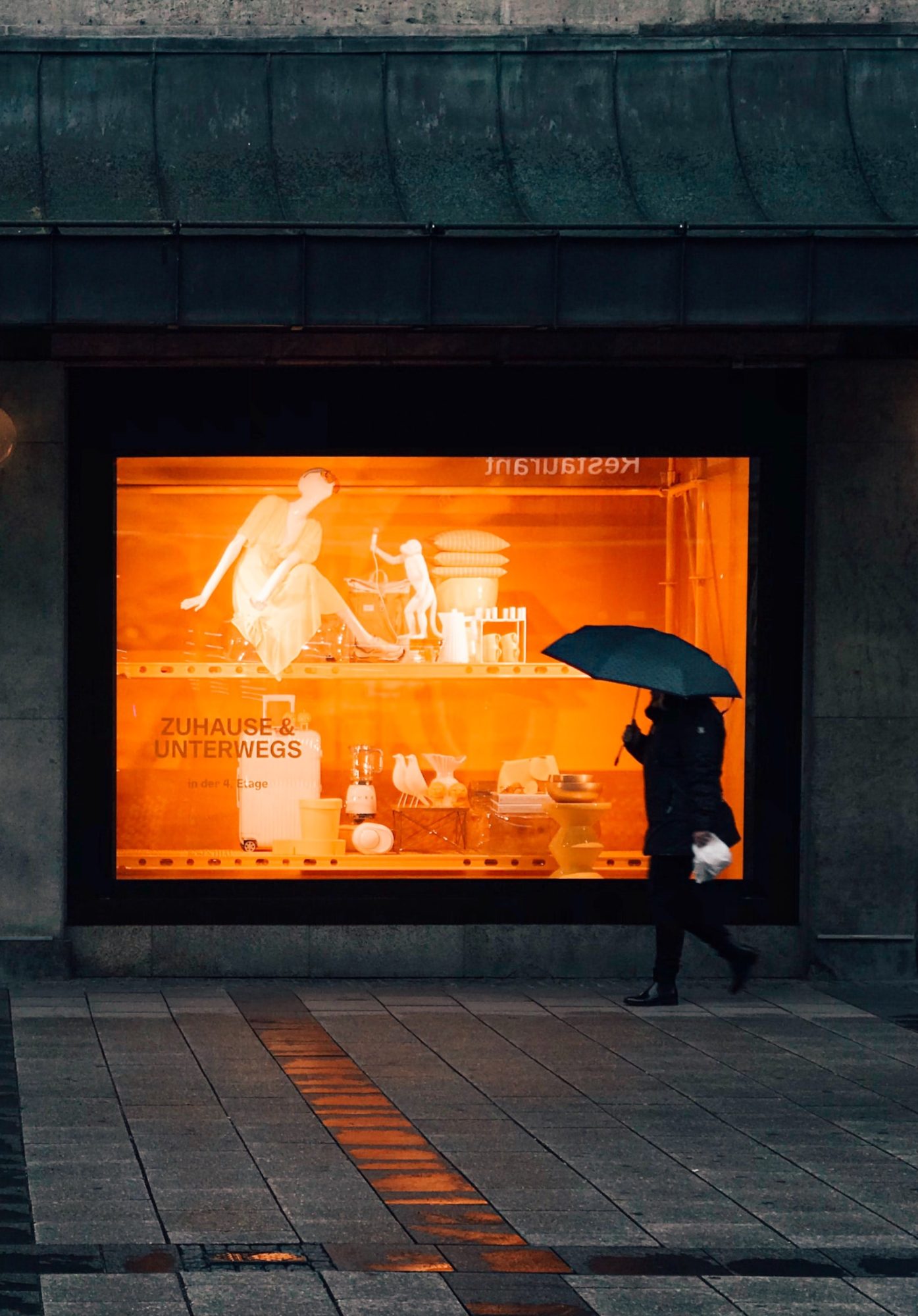 1.0 Times have changed
WHAT IS A WINDOW DISPLAY?
Ordinarily, a window display offers a glimpse into the product offering of a store. However, the ability to search online for stores and their product stock ahead of time has lessened the need for shoppers to go 'window shopping', resulting in the product-display function of a store's window becoming somewhat obsolete. Where the terms 'visual merchandising' and 'window display' were once of the same, window displays of the future go much further than simply displaying merchandise in a visually appealing way.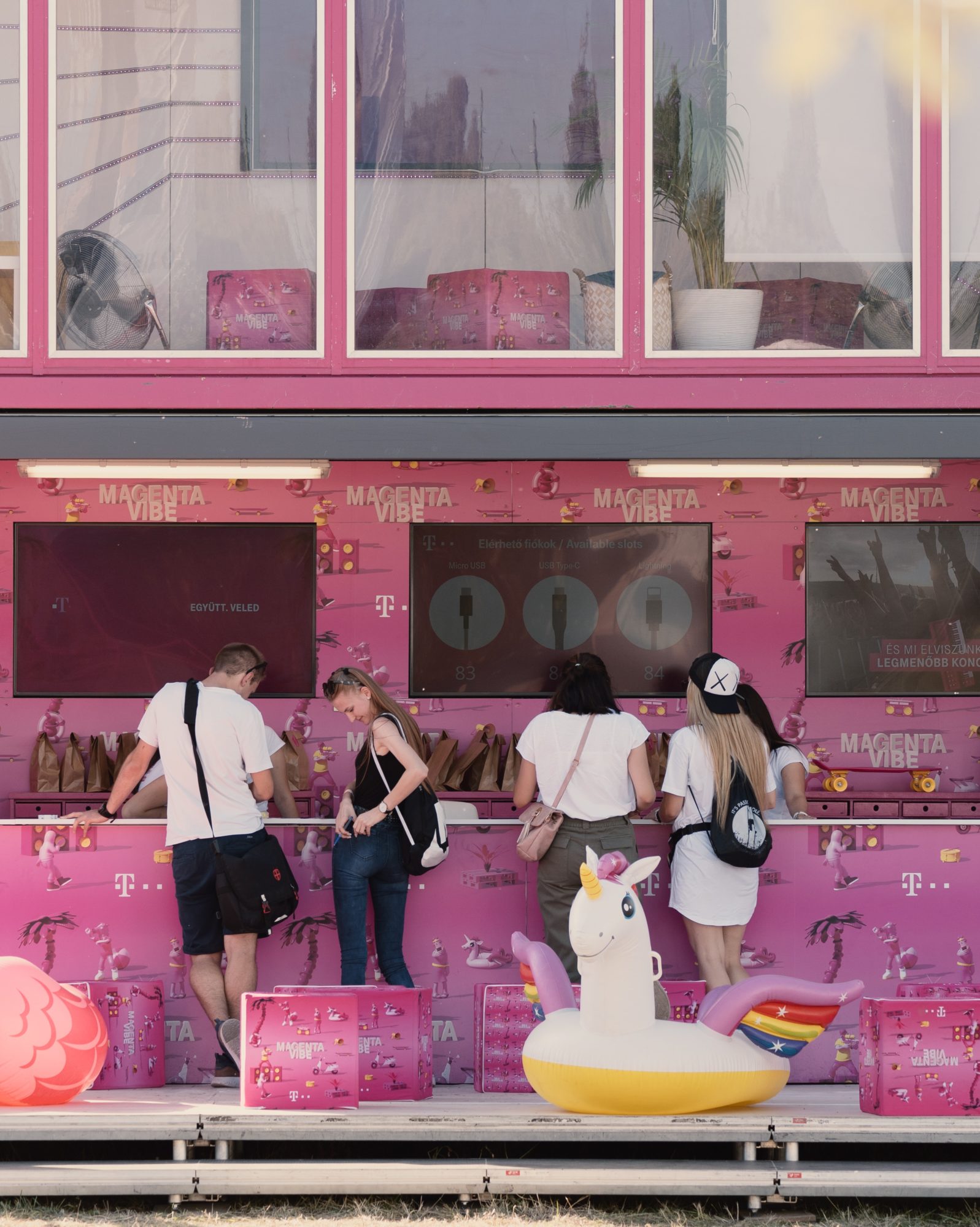 ESSENTIAL AND NON-ESSENTIAL
Bringing the window display into question is a new-founded clarity of two distinct consumer missions: shopping for necessity and shopping for leisure. This clarity comes as a result of the social distancing measures imposed by governments during the COVID-19 pandemic to reduce the spread of the virus which permitted only retailers of 'essential' items to remain open. This induced an awareness of consumerism by choice and consumerism by necessity, and our shopping approach to each.
Over the past couple of decades, shopper traffic for essential items has been slow to migrate online, with online supermarkets accumulating a market share of just 7-8%. However, in light of the COVID-19 outbreak, this same market has risen to 11.5% in only a couple of months (Which). This, along with the rise of digitally-native direct-to-consumer start-ups, a rise in DNVBs selling 'essential' items via subscription e-commerce models and research suggesting that younger generations are more inclined to shop for 'essential' items online, leads us to believe that the act of shopping for necessity will eventually move almost completely online.
In contrast, those shopping for leisure desire the experience of shopping that e-commerce cannot provide. The brands and retailers that acknowledge the unique qualities of physical retail and adapt their stores accordingly will attract these shoppers to their stores, contributing to an overall faith and loyalty to the physical platform of retail. Thus, brands and retailers must rethink and adapt their window displays to the future of retail, aligning their window directives to the shopping approach and consumer missions of their target customers.
AVOIDING A SECOND PEAK
A more immediate factor bringing the window display into question is how this element of a store can be used as part of a store's social distancing toolkit to maintain a safe shopping environment for customers – a condition that all brand stores and retailers must meet in order to keep the rate of infection down and avoid a second peak.
It could be argued that a shop's window display is one of the most effective tools for maintaining a safe shopping environment for customers. If a store's window is utilized to its fullest for this purpose, it can in fact altogether omit the need for a customer to enter the store to browse and buy product (more on this later), whilst still maintaining the experiential nature of shopping in the physical realm.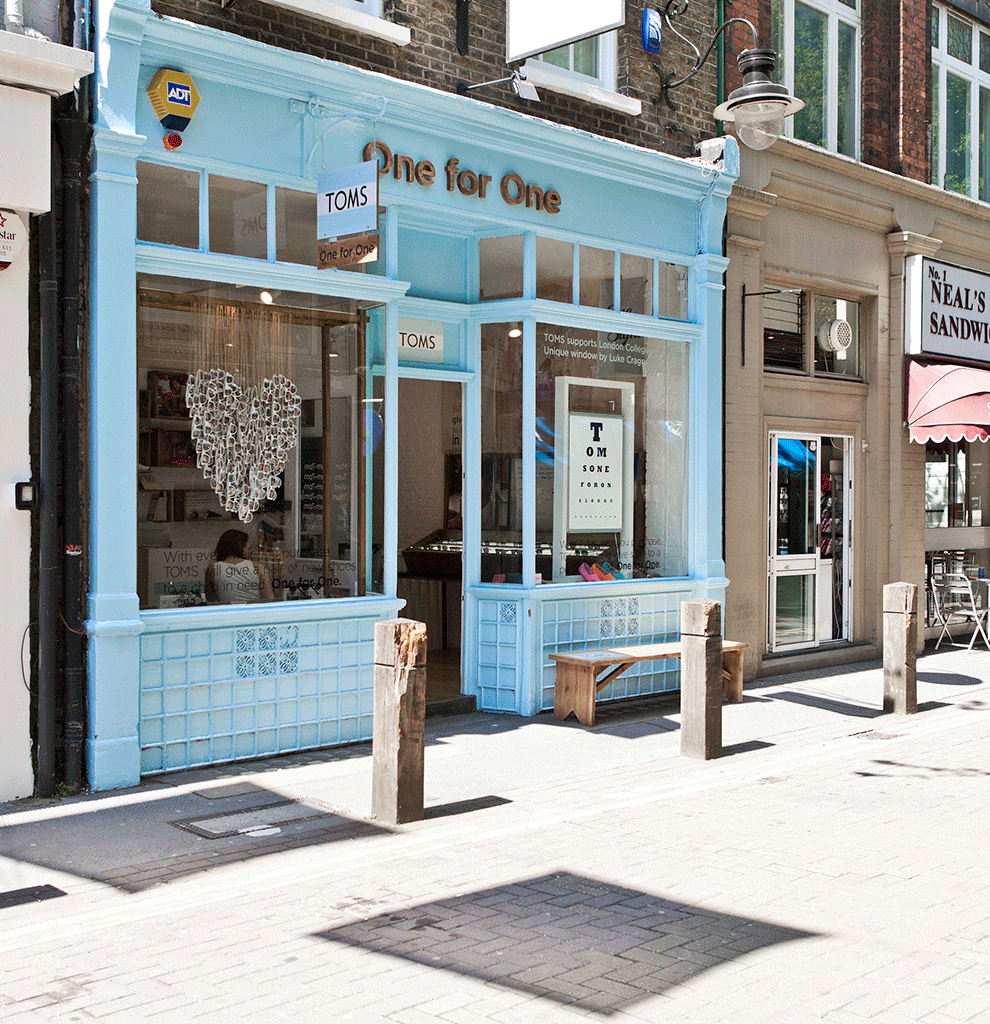 2.0 A portal to the brand
PURPOSE BEFORE PRODUCT
An altered attitude among members of our society is changing the way we shop, with younger generations proving to be increasingly aware of social and ethical issues. Subsequently, consumers are increasingly supporting brands and retailers whose social and ethical views and beliefs are aligned with their own, whether this be a pledge to saving the environment, their stance on animal-cruelty, or raising awareness of the inequalities that minority groups often face. Thus, it could be argued that brands and retailers solely displaying product in their windows are missing an opportunity to reach out to consumers in a meaningful way.
Toms
A brand with a heart and a mission to help improve lives through business, TOMS is famed for its 'One for One' statement and has become revered for its dedication to providing those in need across the world with shoes and eyecare. Instead of displaying product in the window of its London store on Carnaby Street, TOMS appeals to shoppers who sympathise with its mission by displaying a eye-testing chart to symbolise the 'One for One' scheme that it exercises for eyewear: for every pair of glasses bought from TOMS, a child in need is given crucial eyecare to improve their sight. The window space acts as a platform for this cause, vocalising its mission and ethos and allowing the brand's voice to make its mark prior to the product range.
BRAND IDENTITY
Brand-purpose aside, brands and retailers must promote an identity that aligns with their target customer as consumers will naturally levitate to a brand which appears to understand them beyond their consumer needs. By supporting a lifestyle adopted by a subset of consumers, brands and retailers cannot only attain a loyal customer base but an army of brand ambassadors.
Window displays are an effective way of promoting this directive, welcoming consumers into the store to be part of the brand or retailer's tribe.
Vans
Vans is a great example of a brand that has achieved a loyal customer base and army of brand ambassadors through staying true to its identity and using the window space of its three London stores to promote this directive. Its 'This is the Era' window concept is inspired by the relaxed and irreverent spirit of the brand, using an eclectic mix of large and small graphic imagery, alongside brand messages, signatures and iconography. Picket signboards crafted out of inexpensive materials reflect the honesty and authenticity of the brand, connecting it to its deeply embedded roots in the art, music and street culture scene.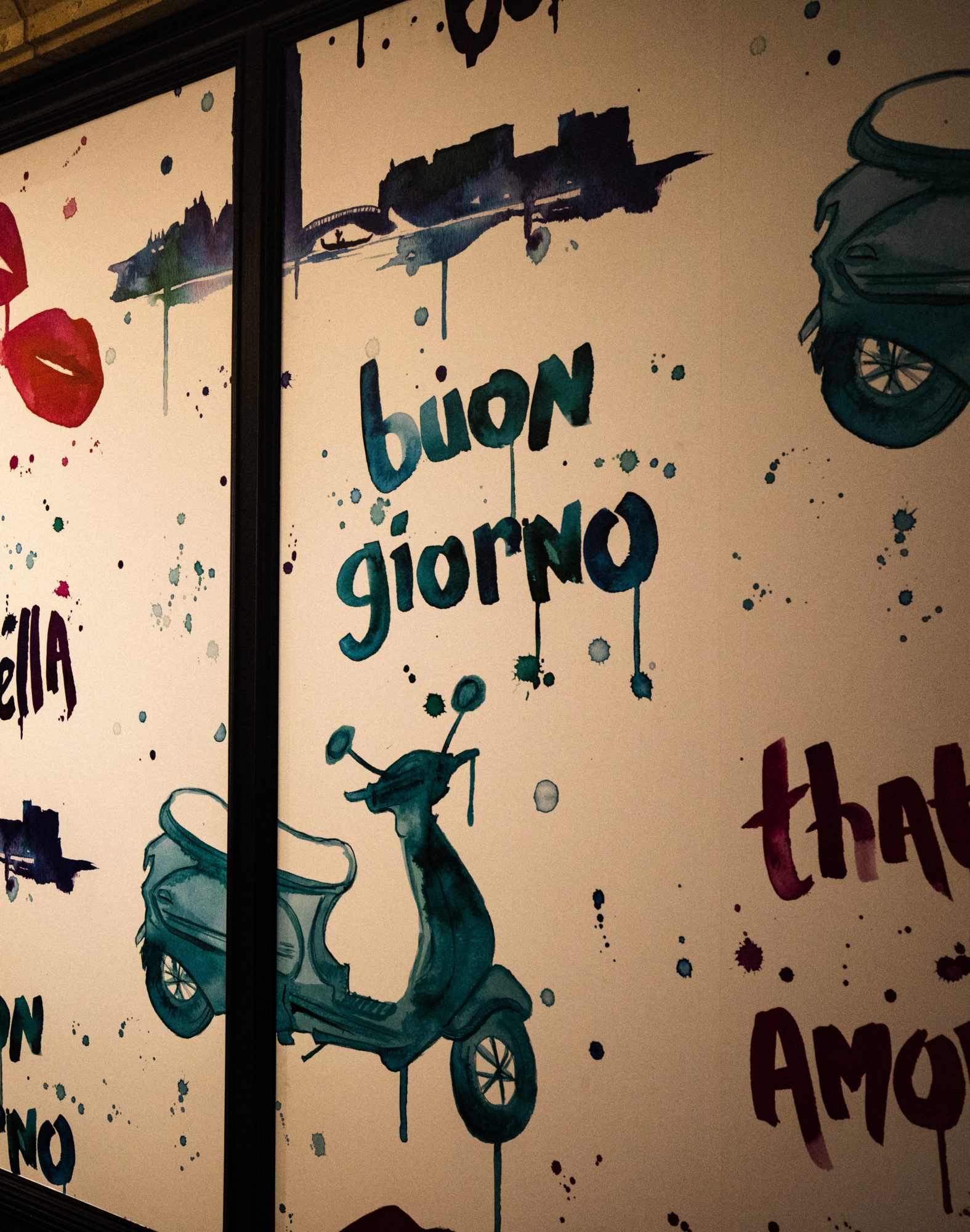 3.0 Experience. Engagement. Immersion.
SETTING PRECEDENT
With an inevitable rise in brands and retailers offering experiential, engaging and immersive retail environments to meet the desires and inclinations of consumers shopping for leisure, it is important that brands and retailers demonstrate their enhanced store concepts from the off, to draw customers into their stores as opposed to neighbouring stores. All areas of the store must be exploited and utilized to their fullest to truly engage shoppers in the customer journey – starting at the store's exterior. It could be argued that a store's window display is the most important element of a store as it is an opportunity to set precedent for what's to come, tempting inquisitive shoppers into the store to seek further interaction and brand engagement.
In starting this customer shopping journey before the customer has set foot in the store, it not only initiates engagement at the earliest opportunity but it also acts as an effective safety measure for reducing the spread of COVID by keeping consumers in an open-air environment for longer. In fact, with investment and innovation, a store's window can act as fully functioning retailing tool, right through to the last mile – keeping shoppers outside for the duration of their shopping experience.
Activating the window
A number of opportunities exist to activate store windows via digital means that work towards the objective of increasing engagement, increasing sales and making the shopping journey more efficient. In what follows, we will be looking at a handful of ways that brands have accomplished digitally-enabled window displays to promote interaction between shoppers and a store's exterior.
3.1 Touch screens
By incorporating a touch screen into a window, shoppers who do not wish to enter the store immediately, or at all, can still interact with the brand from the outside, browsing and purchasing product as they wish.
We have seen successful applications of similar technology used to enhance windows by fashion brands such as Kate Spade and Kenzo. The Kate Spade shoppable window displays use digital touch screens to allow customers to browse product 24hrs – across multiple pop ups in popular retail locations. Kenzo also ventured into digitally enabled windows in the form of a pop up that punched home its sustainability message. It did this in an innovative and interactive way; allowing the brand to engage directly with consumers in the physical realm – creating a sense of disruption and highlighting its ethical product ethos; the issue of plastic in our oceans (bringing us back to the Purpose Before Product notion mentioned earlier).
3.2 Gesture-controlled
Gesture-controlled systems in window displays have also proven to be an effective tool for engaging customers who are yet to enter a store. Gesture controlled systems are an entertaining window function that can disrupt a shoppers retail safari and change their shopping mission, there and then.
Gucci implemented this gesture-controlled function into the windows of its Milan flagship – enabling "natural human-computer interaction". This sensory experience is composed of large digital screens showing brand content that can be manipulated and controlled through shoppers' gestures. Shoppers can pause, rewind, and search the footage in front of them, allowing for full brand immersion as they virtually explore the world of Gucci.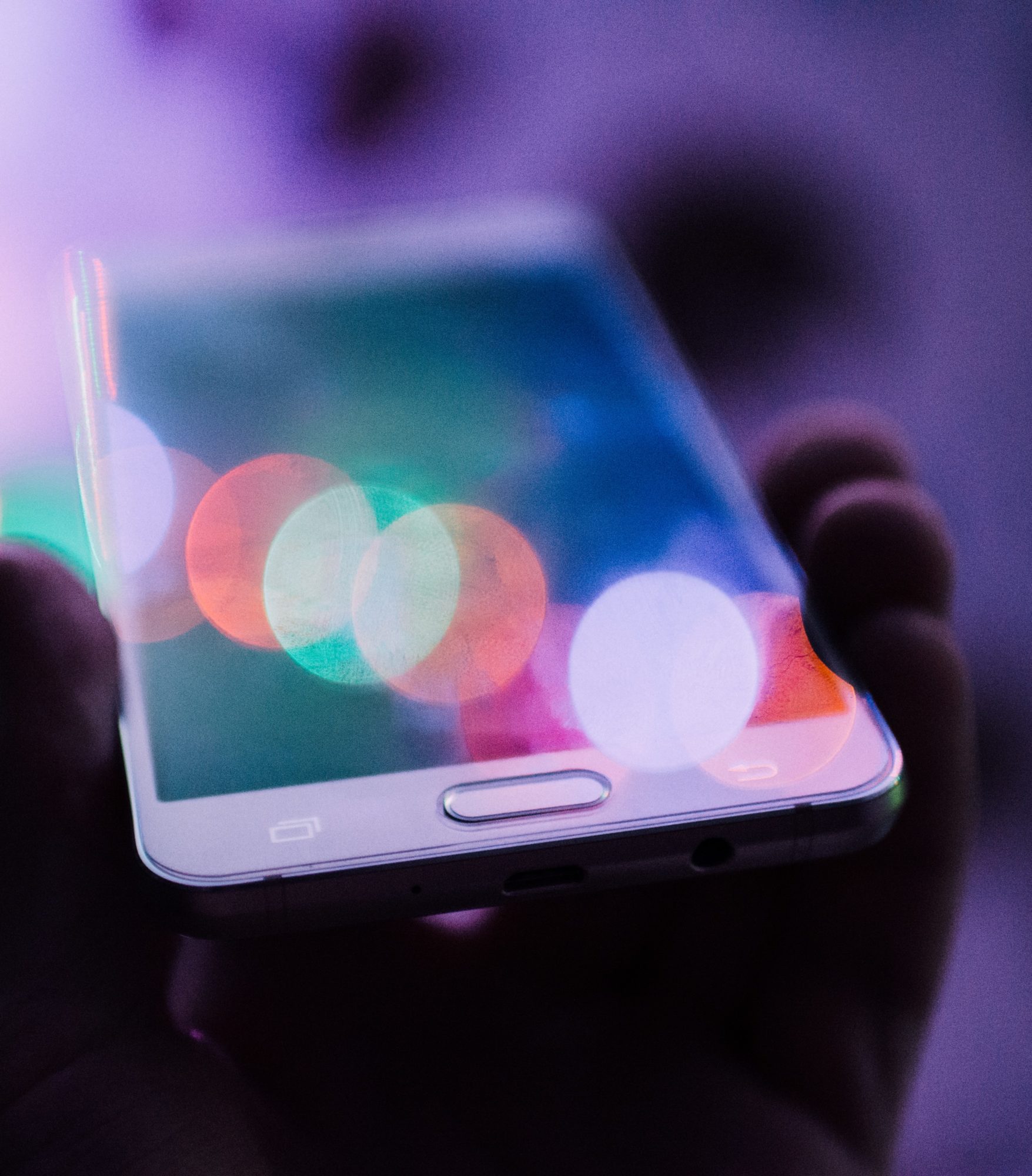 3.3 Quick response (QR)
By turning the window into a digital portal, it can not only enable shopping, browsing, and the consumption of aspirational media, but also provide information points for instore safety measures, such as providing wayfinding to the locations of hand sanitising stations, and/or to guide customers to the particular departments they wish to shop instore, complete with 3D store maps for customer reference. All this can be achieved by incorporating QR tags into a window display which activate app functions on shoppers' smart phones.
Taking the browsing element further, QR tags can open app functions on shoppers' smart phones which allow for product to be browsed and viewed in a more entertaining way via augmented reality. The brand or retailer's app could recognise and bring to life key product collections allowing customers to point their phone camera at product tags in the window to see the product on the catwalk or on a model – to get a better idea of how the fabric sits or moves, for example. ASOS is a great example to look at in this regard as it creates accompanying video content for much of its best-selling products so that customers can experience the product in a more evocative way.
3.4 Queuing
With limited capacity in stores due to COVID-19 safety measures, many shoppers find themselves queueing outside stores for long periods of time – creating something of a barrier to shopping for leisure. An experiential, interactive and engaging window could serve as a way to utilise time spent in the queue for shoppers, enabling them to engage with the brand whilst they wait to enter the store – from browsing and pre-ordering product to purchasing it for pick-up on entry to the store – bringing back the enjoyment of shopping in the physical realm once more.
However, brands and retailers may also choose to offer customers the option of virtual queuing so that shoppers can determine how to spend their time while waiting for their turn to enter the store. Swedish technology firm, Ombori, for example, demonstrates an innovative window-scanning-virtual-booking concept which gives users a live update on store occupancy, with the option to join a virtual queue.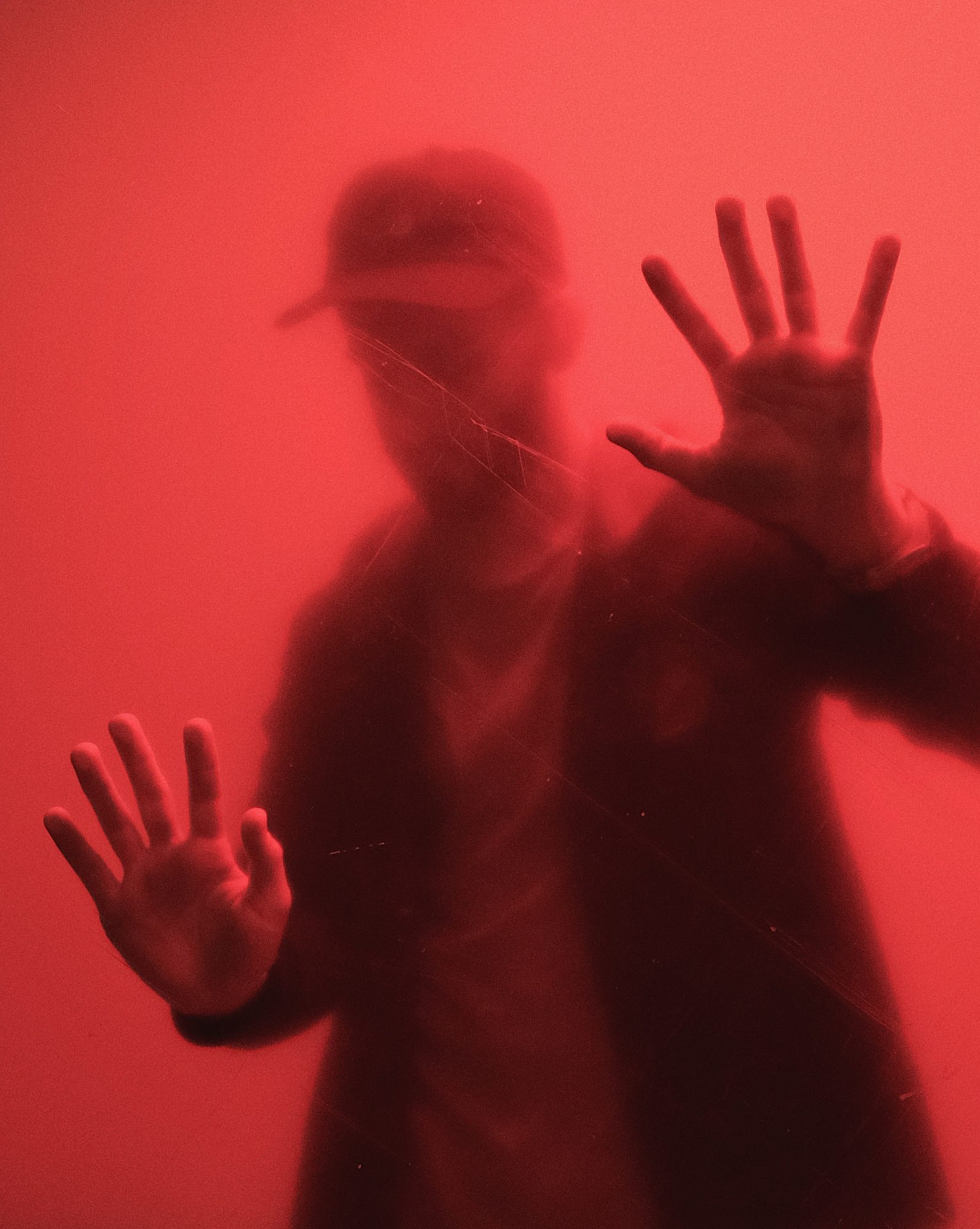 4.0 Key takeaways
INSIGHT
Before creating a Window Of The Future concept, it is vital that a brand or retailer has a comprehensive understanding of their target customer – from their consumer and shopping needs to their lifestyles, values and beliefs – for it is this which sets the foundations of any concept. Furthermore, a concept must evolve accordingly to changing consumer needs, as well as with enhancements in technology and innovations that arise over time. Displaying product and not promoting a directive that responds to this insight is a wasted opportunity to promoting the brand. Product can be displayed via other means, such as online – 80% of people research products online before heading to a store (GE Shopper Research Study).
AUGMENTING THE SHOPPING JOURNEY
A window of the future concept must augment the shopping journey in one way or another, remembering that people do not shop in the physical realm because they have to, but because they want to – for as long as the activity of shopping remains enjoyable for the experience that it offers. To maintain or improve this shopping experience for consumers, every part of the store must be exploited and receive a good level of investment, including a store's window.
COVID-19
In this current retail landscape, an interactive window display with functions that allow shoppers to complete part (or all) of their shopping journey from the outside of a store is a powerful tool for not just assuaging fears surrounding COVID-19 but potentially eliminating these fears altogether. Furthermore, eliminating physical queues outside the store by using a window-scanning-virtual-booking concept can bring the joy back to shopping once more.