Acqua di Parma _
Debuting the Flagship concept
Italian lifestyle and fashion brand, Acqua di Parma are famed for their luxurious fragrances and traditional Italian craftmanship.
"A symbol of Italian savoir-faire and refinement, embodies discreet luxury through its elegant fragrances and lifestyle products."
It all began in 1916 when Italian baron Carlo Magnani created a transformative scent way ahead of the times. A stark contrast from the stronger heavier fragrances available at the time, 'Colonia' was unusually light and refreshing.  A huge success across Europe this fragrance kickstarted the long and successful reign of Acqua di Parma in the luxury market.
Working in collaboration with Acqua di Parma's London team we helped elevate their new retail guidelines for the UK market.  Launching in John Lewis on Oxford Street, the concept is set to roll-out across the UK hitting a range of renowned locations.
Staying true to their roots, all Acqua di Parma's products are made in Italy by traditional craftsmen, from the highest quality materials.
Translating this into a branded retail environment we created a sleek, minimalist space oozing luxury, achieved by utilising indulgent materials, bespoke finishes and considered design.
Custom Italian wallpaper, striking natural travertine stone and rich timber create a stunning backdrop to display Acqua di Parma's luxurious selection of products.
Top quality finishes for a brand synonymous with luxury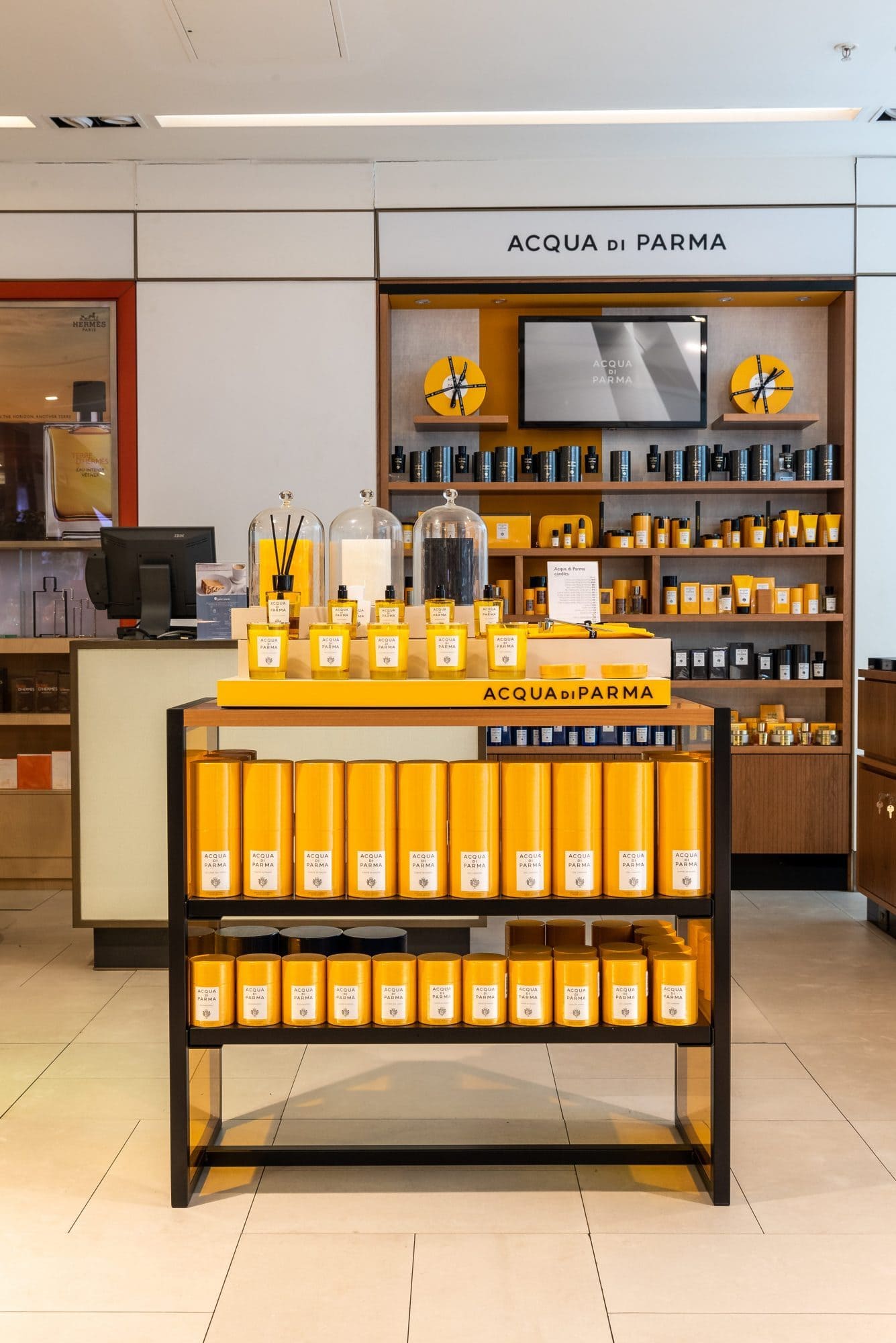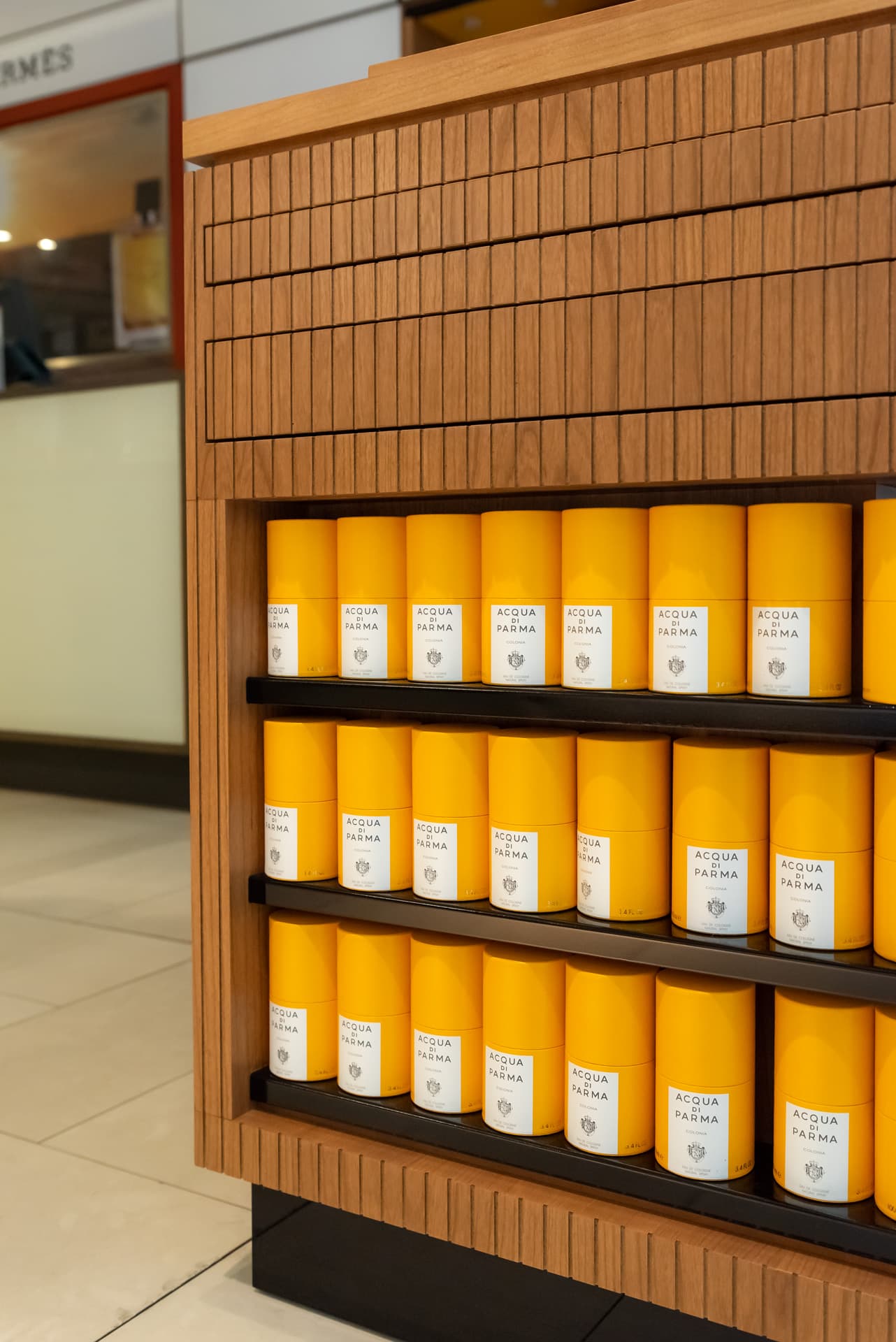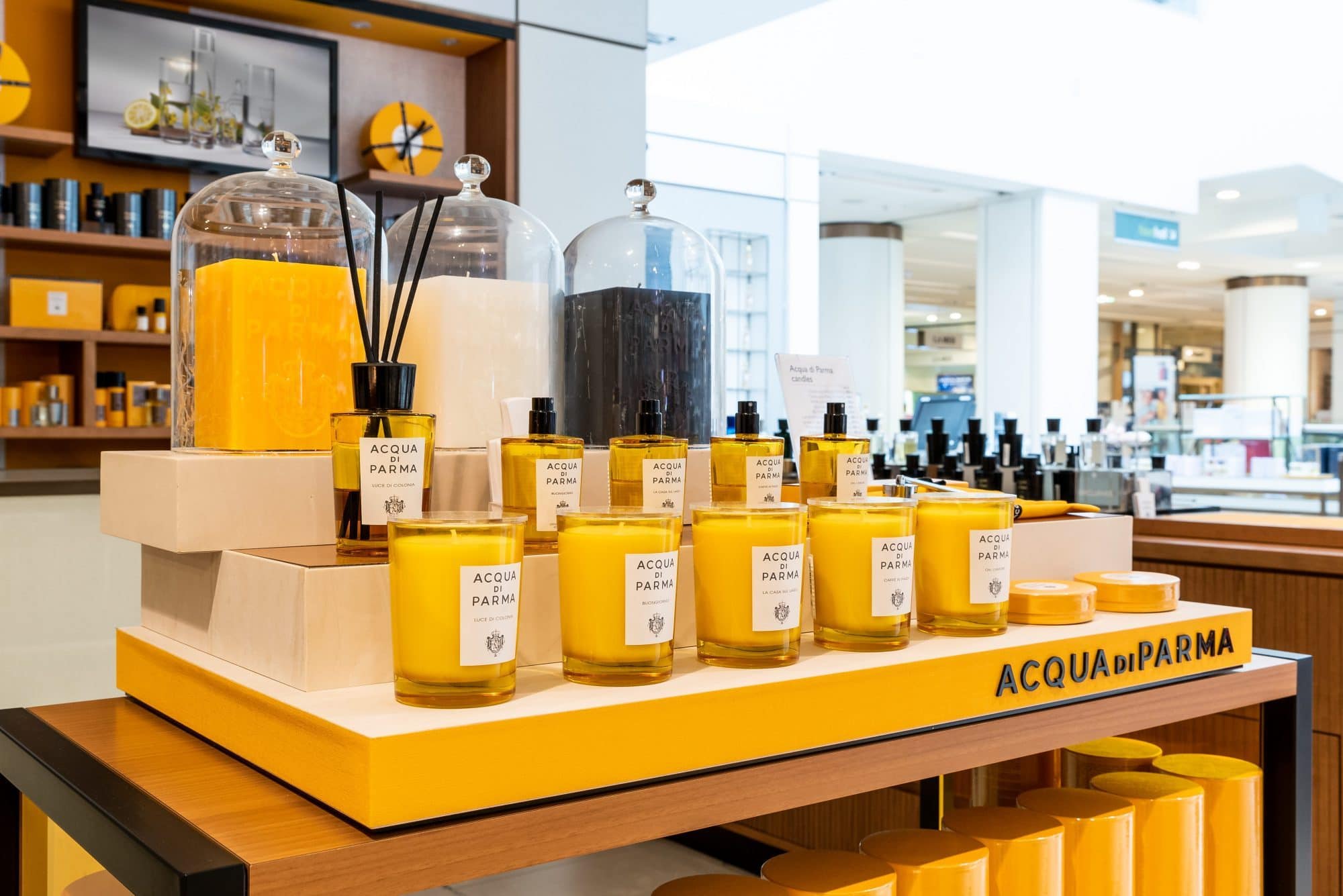 A brand with integrity and sincerity at their core, Acqua di Parma emphasised the importance of utilising sustainable materials from the very start. A challenge at times, we worked with local suppliers to recreate the look and feel of traditional Italian materials whilst ensuring to never compromise on quality.
Acqua di Parma believe simplicity is the key to elegance. When adapting their concept this remained prominent in our retail designs. Understanding the importance the materials would play in creating a sophisticated environment, we ensured only the best combination for the high-end brand.
Utilising sustainable materials from local suppliers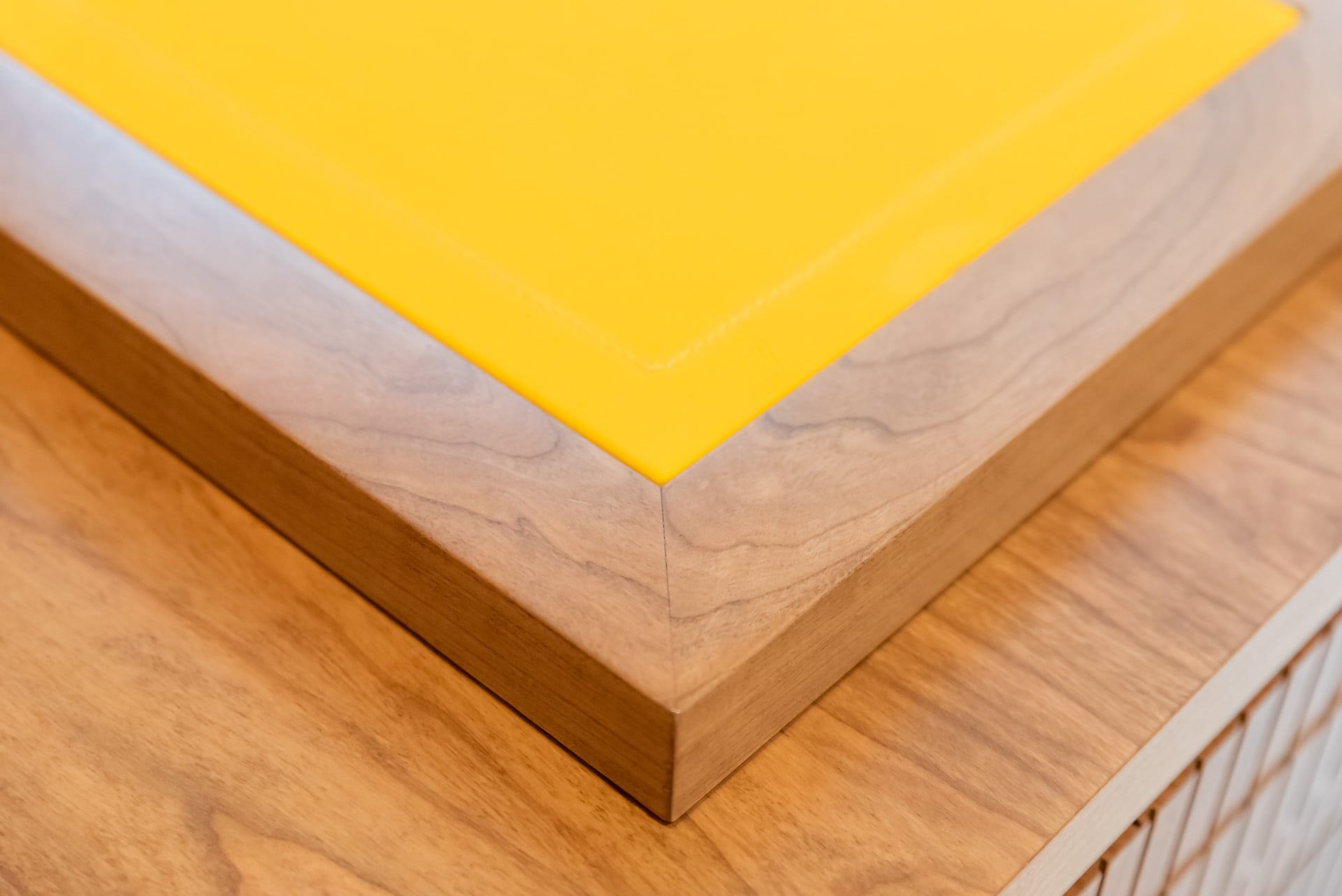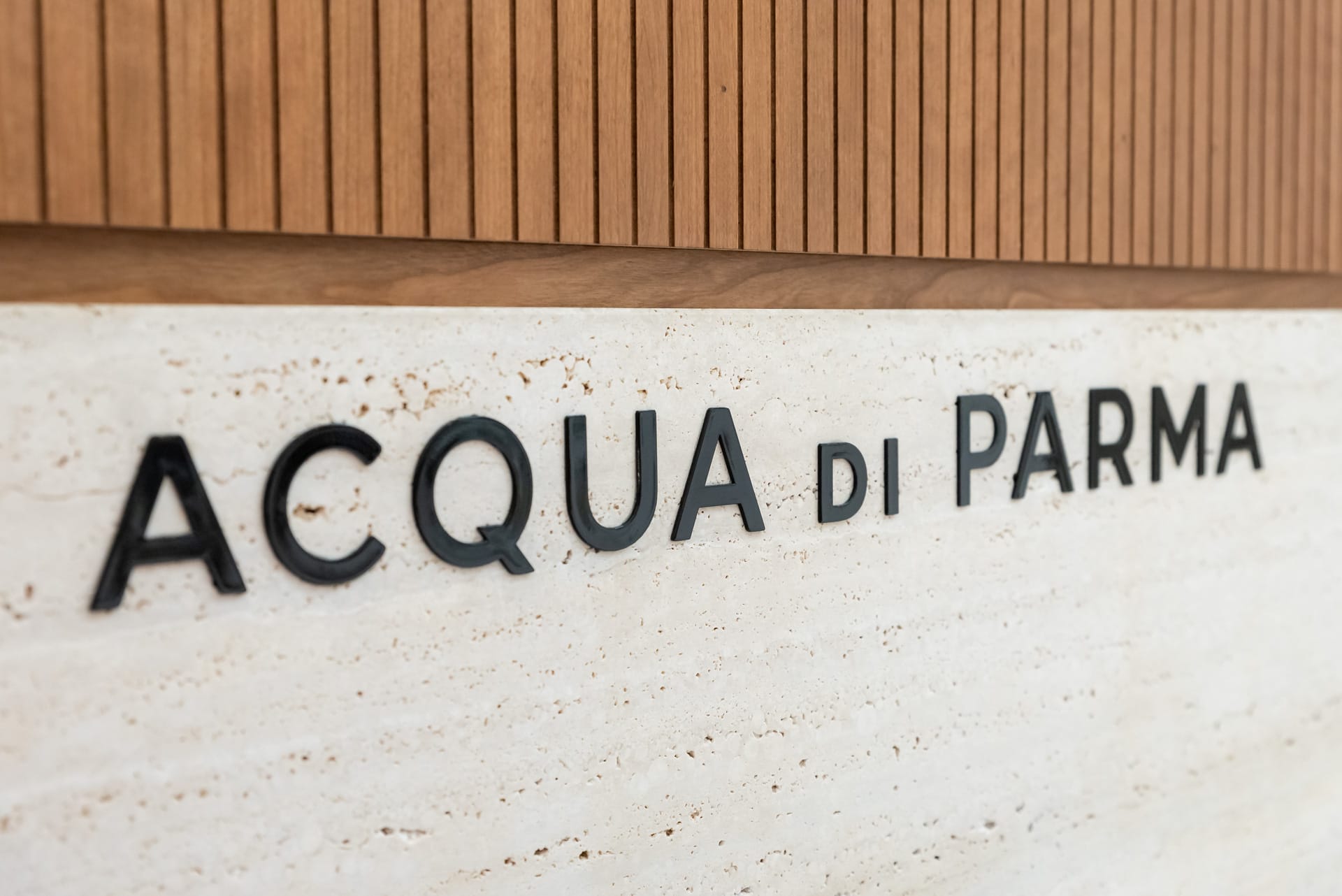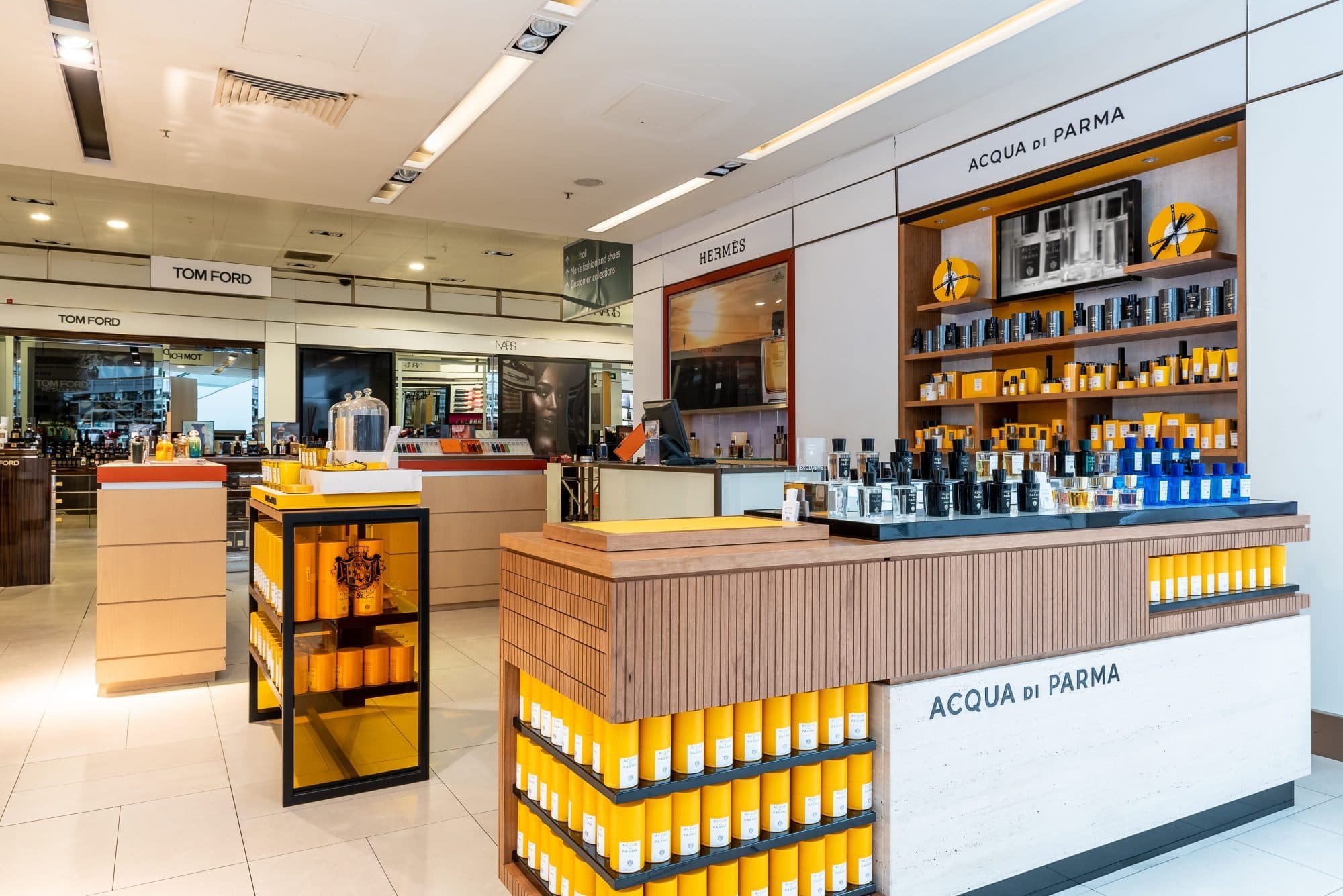 "Acqua di Parma is much more than a fragrance brand, it's a way of life in its most sophisticated form. Its secret has always been moving into the future while keeping its DNA intact. We are very proud of our h­eritage, history and values but we never forget to keep an eye on the future. Bringing style – Italian style – into life." ­­
Reflecting and respecting the glorious heritage of Acqua di Parma we have created a modern and sophisticated space bolstering brand presence. A concept elevation fit for a flagship; we bring an undeniably stunning shop-in-shop to one of the most popular retail destinations in London.
Bringing Italian style to life