Travelling pop-up
_ Casio G-Shock
Designing an innovative pop-up
Recognised as the 'epitome of robustness, innovation and multi-functionality', it came as no surprise when Casio G-Shock chose a revamped trailer for their interactive travelling pop-up. Making its way around key UK cities during the summer, the trailer caused much-wanted hype for the brand.
Insight
2D Design
Creative Design
Spacial Design
Development
Project Management
Implementation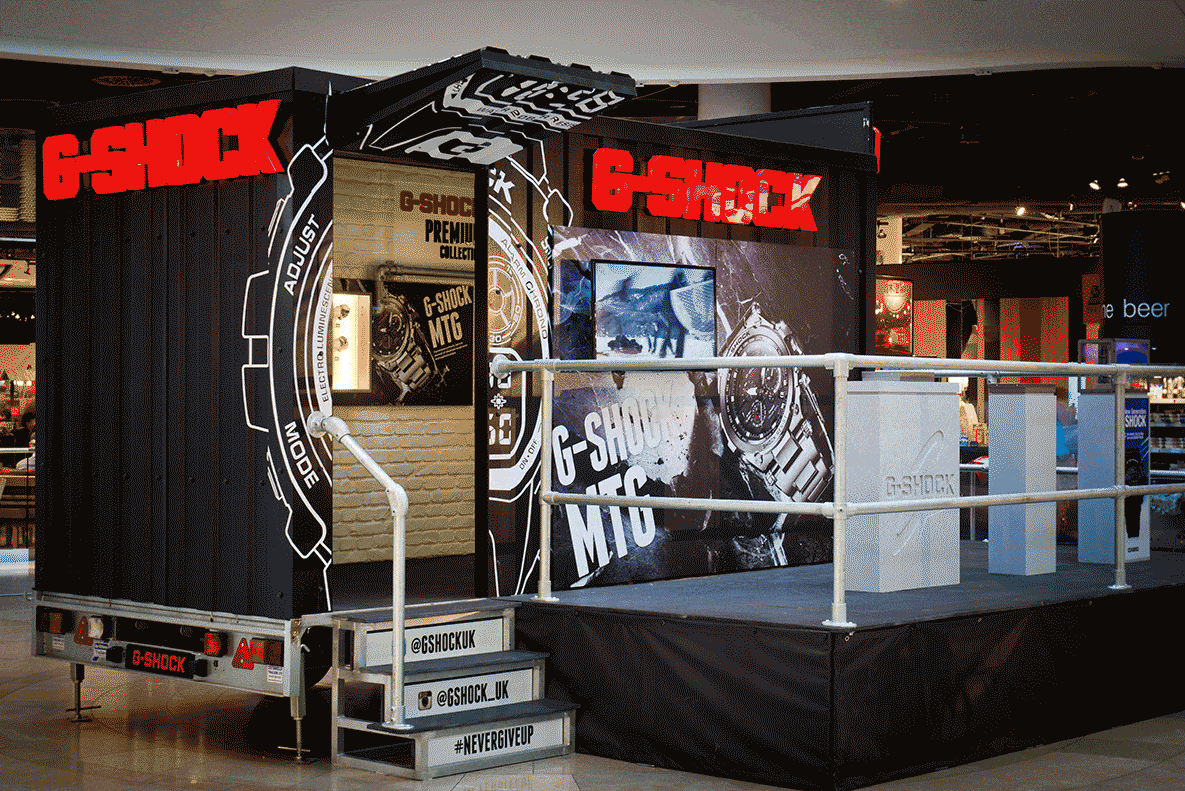 _Idea_
The pop-up shop has become an integral part of Casio's retail strategy, easily allowing them to tell the full G-Shock story and interact with consumers in a way which simply isn't achievable in the traditional retail model. Inspired by their tough and robust watches, we shaped our retail design around the concept of industrial finishes and multi-functionality.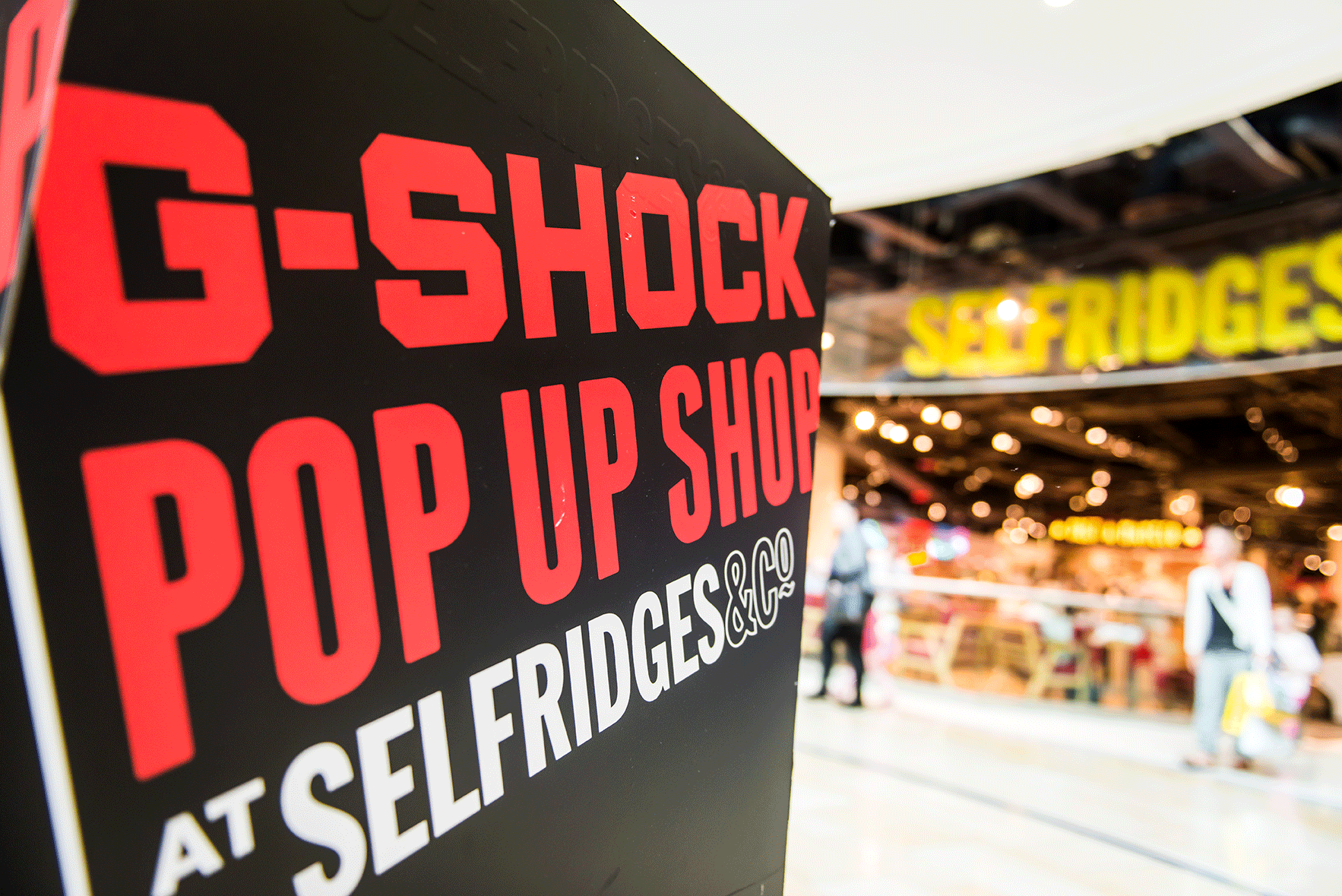 Industrial finishes + functionality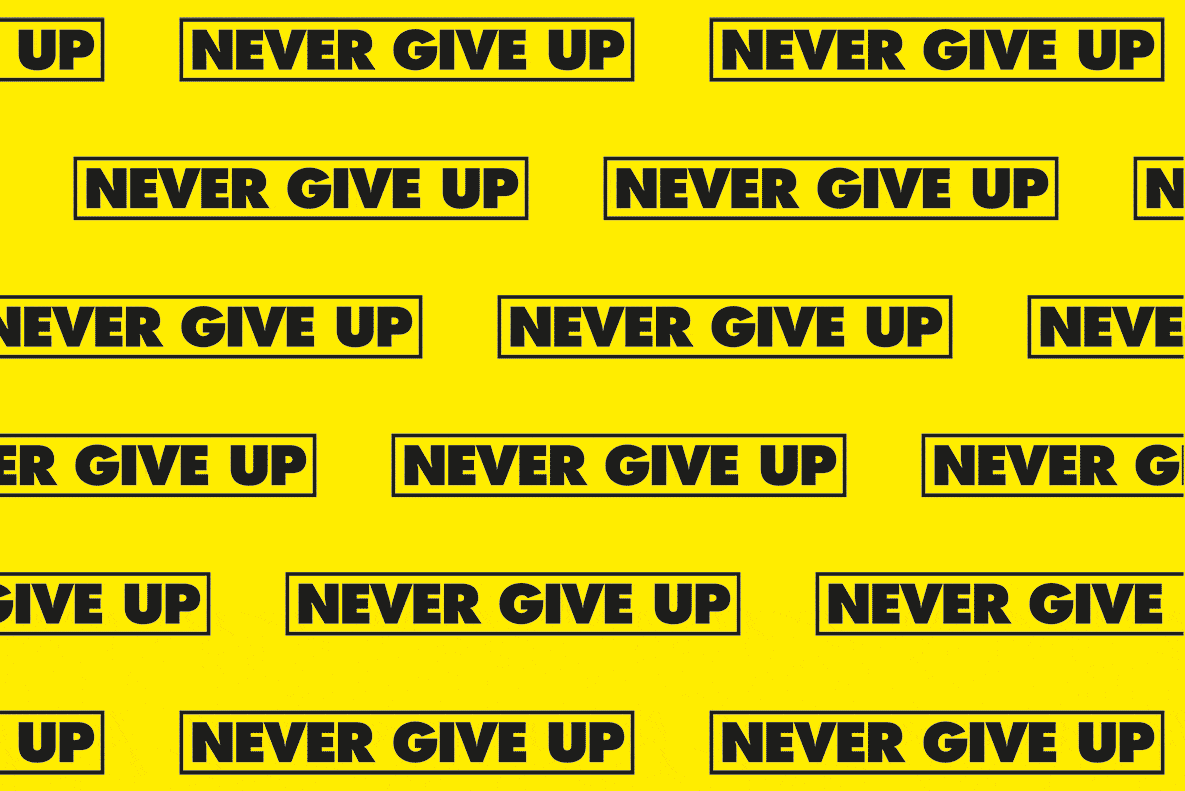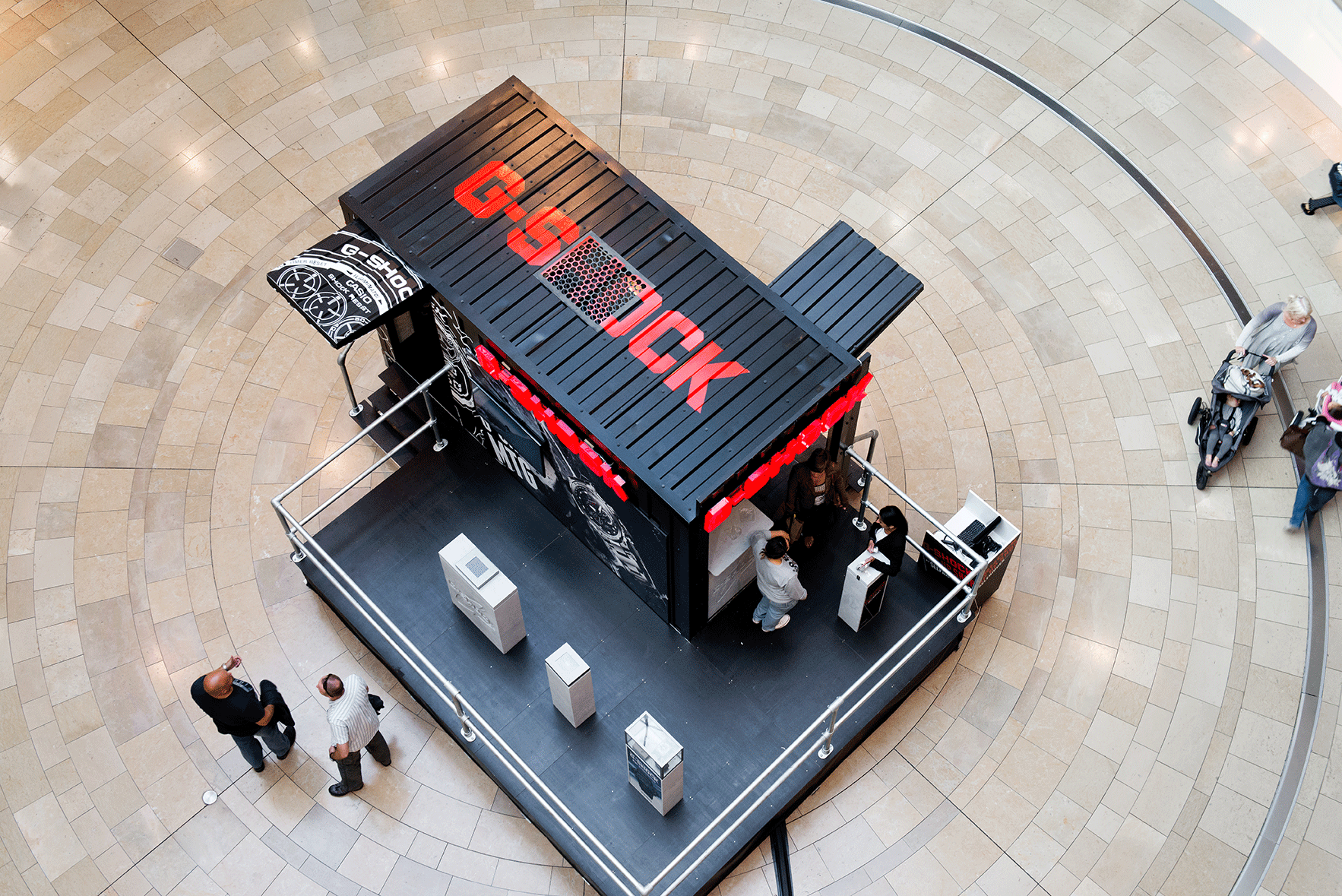 _Insight_
In just 28sqm of space, the trailer contained interactive content, exclusive products and promotions alongside the iconic products, with a competition to win a G-Shock experience. Finished with a stylish design, strong colour palette and subtle detailing in the display units, the trailer highlighted the toughness and intricacy of the watches, creative an industrial and educational experience of brand craftmanship.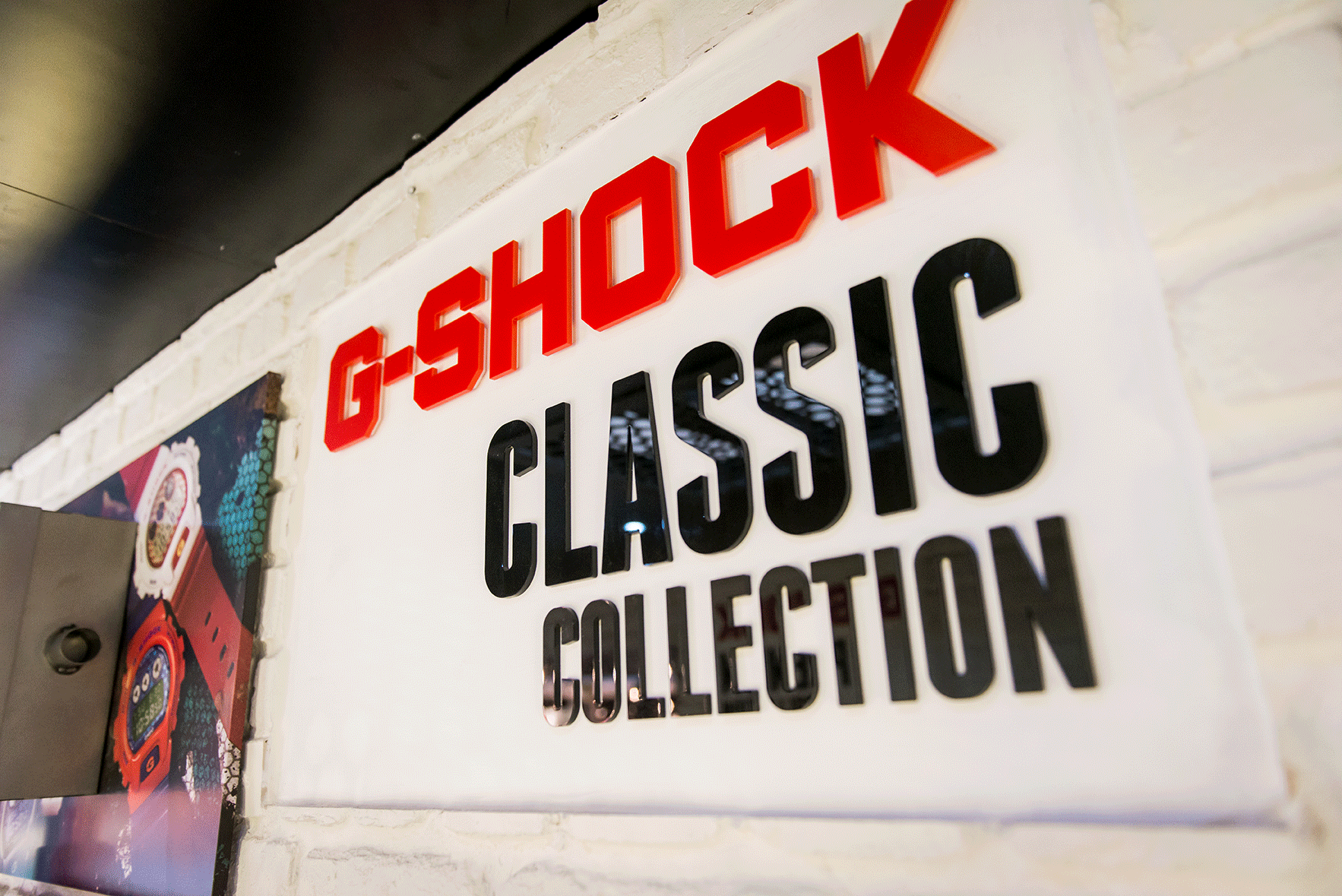 _Realisation_
The unusual travelling pop-up created the buzz Casio G-Shock hoped to attain, with the stylish and intricate design inspiring visitors to interact with the brand.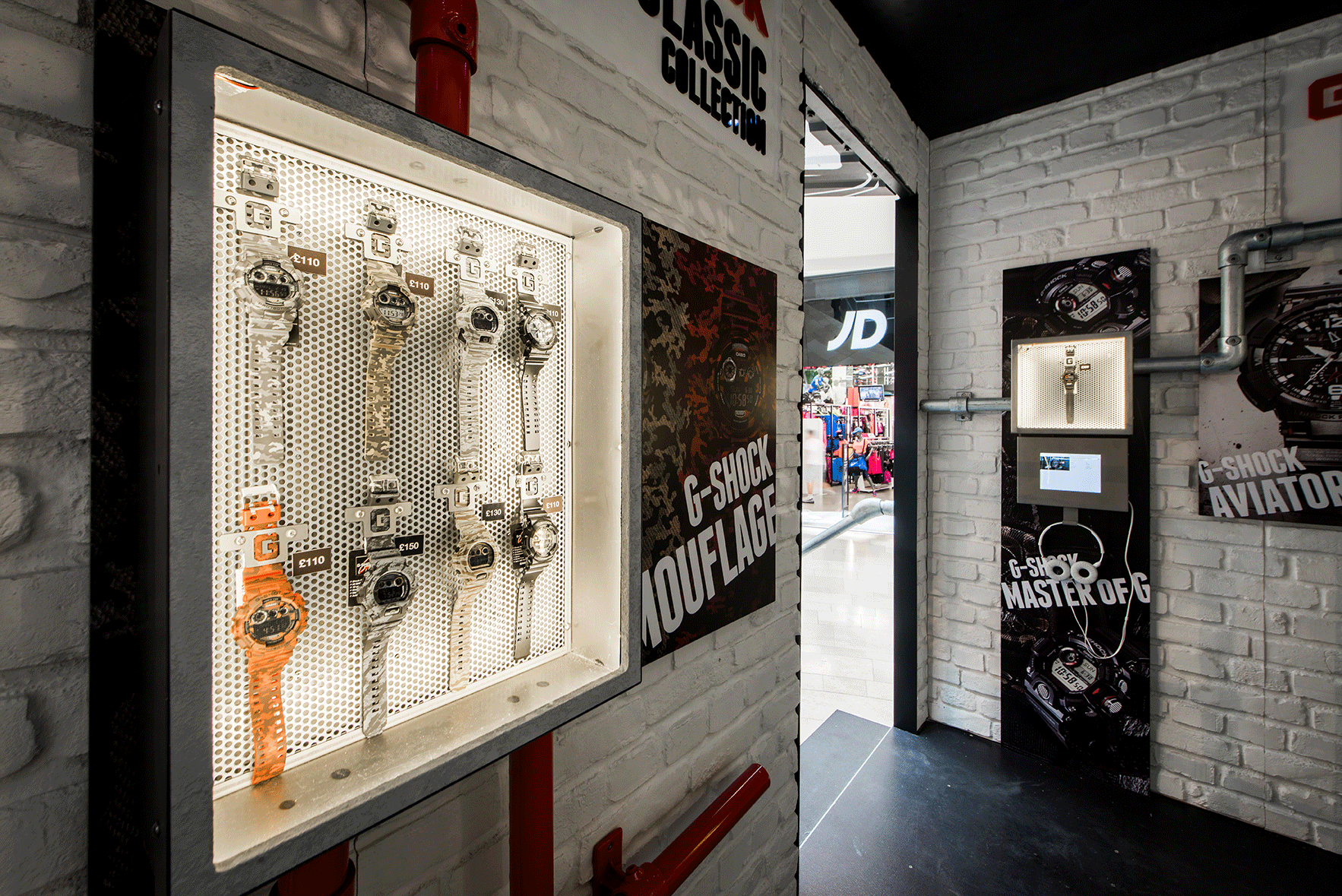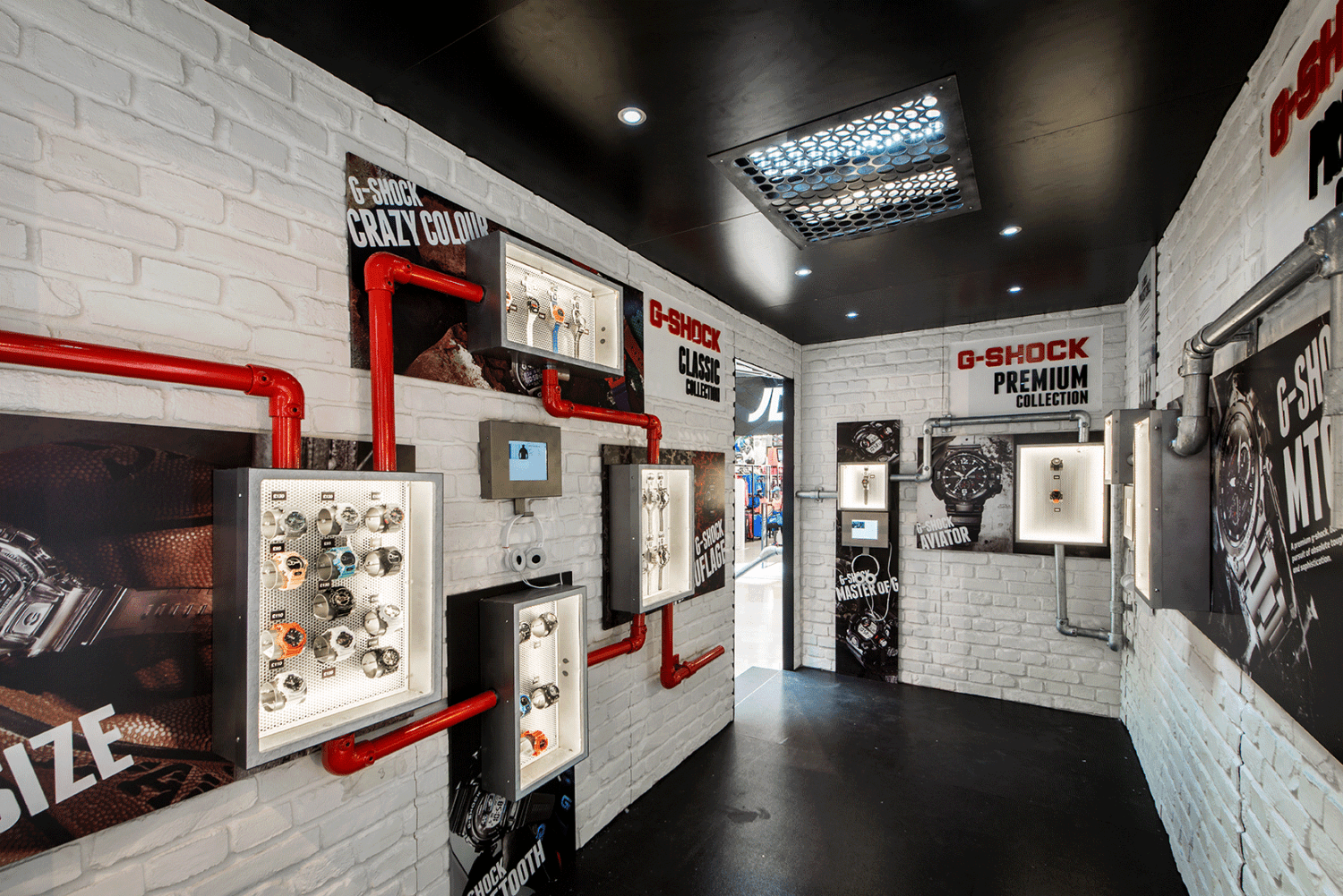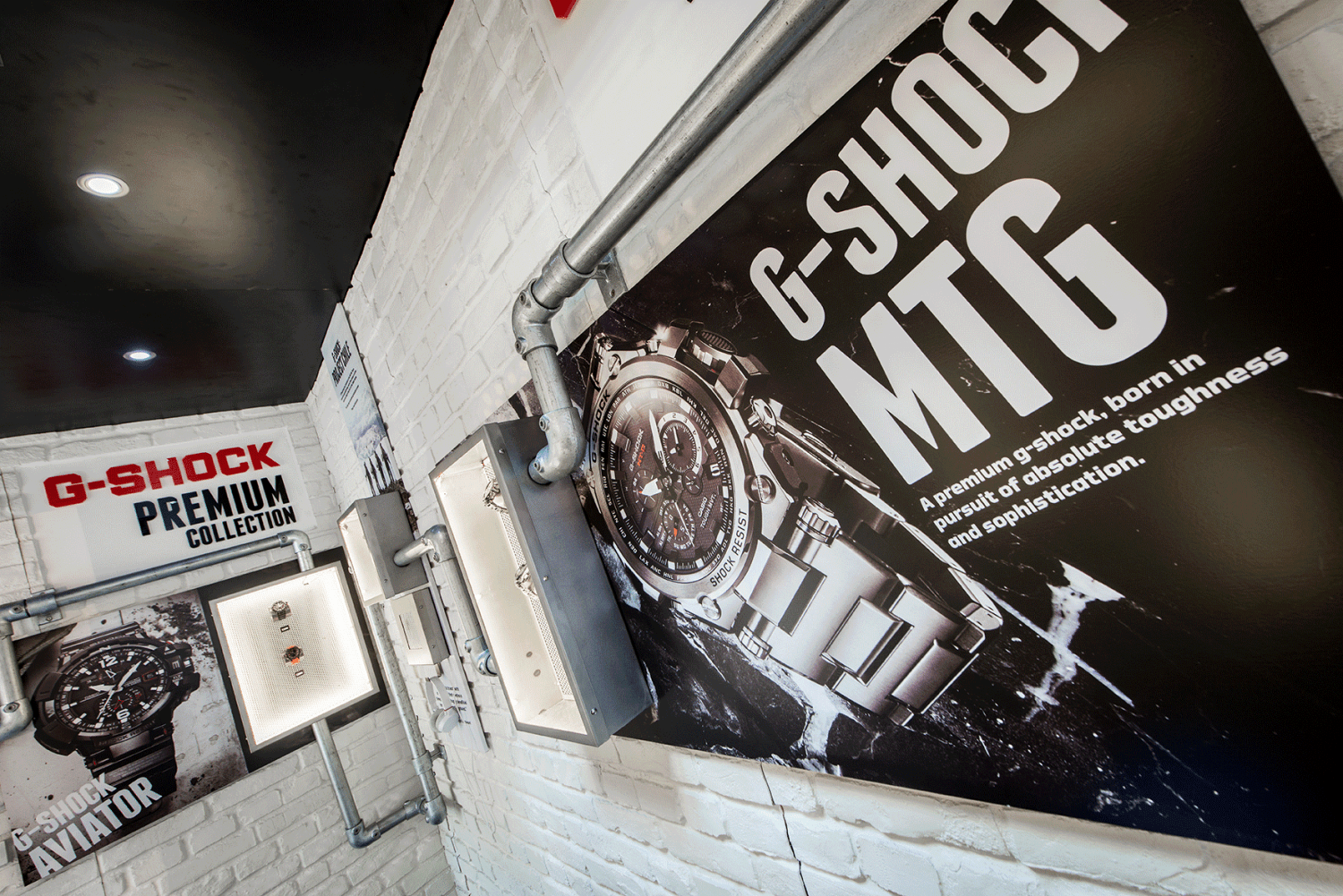 Our opinion
"As the popularity of the pop-up rises, so does the benefit of nomadic retail, sparking the trend of travelling pop-up stores and kiosks. No longer satisfied with a pop-up event taking place in one location, many brands choose to travel across key cities to deliver their exciting concept to new waves of consumers. Casio G-Shock is just one example of how the nomadic pop-up bolsters e-commerce, social media and general brand awareness."