The Wellness Economy _
A search for purpose
"The buzzy wellness trend has not only taken over our lives, but will continue to dictate how, when and why we shop."
No longer limited to the idea of being fit, the concept of wellness now refers to the physical, emotional and mental approach to wellbeing. In fact, the trend has almost become a kind of religion for many individuals, sending them on a journey towards achieving the greatest 'self'; inclusive of healthier, happier and balanced lifestyles. It is this dedication to individual empowerment which has seen us placing more value on activities, products and events which promote a sense of holistic wellness.
As the subject of wellness becomes a conscious decision and we begin to prioritise this over materialism, we see the retail landscape begin to blur the lines between retail, leisure, lifestyle and wellbeing. Nowadays, even the simplest of purchases are dictated by the newfound wellness philosophy…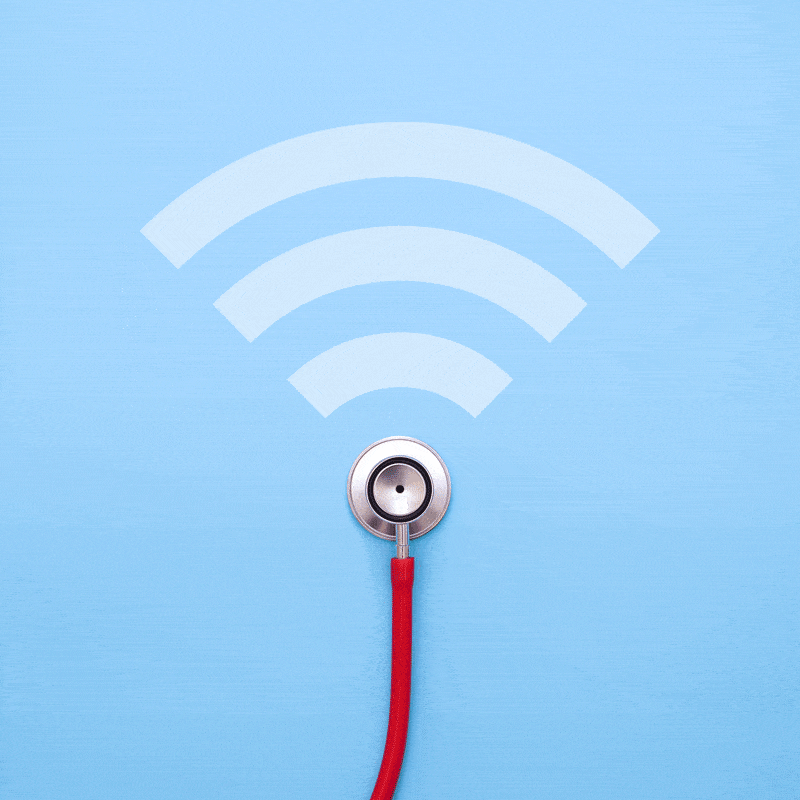 Introduction
In recent years, the retail landscape has become saturated with images of high-performance activewear, clean eating and modest beauty regimes; each of which have become part of the greater 'wellness' trend. However, wellness has quickly outgrown its humble beginnings as a fitness and diet-centred concept and has become a mainstream trend, inclusive of everyone, regardless of gender, class or demographic.
In order to interrogate the wellness concept at retail, our document highlights the buzzy trend that has taken over and where it will take us….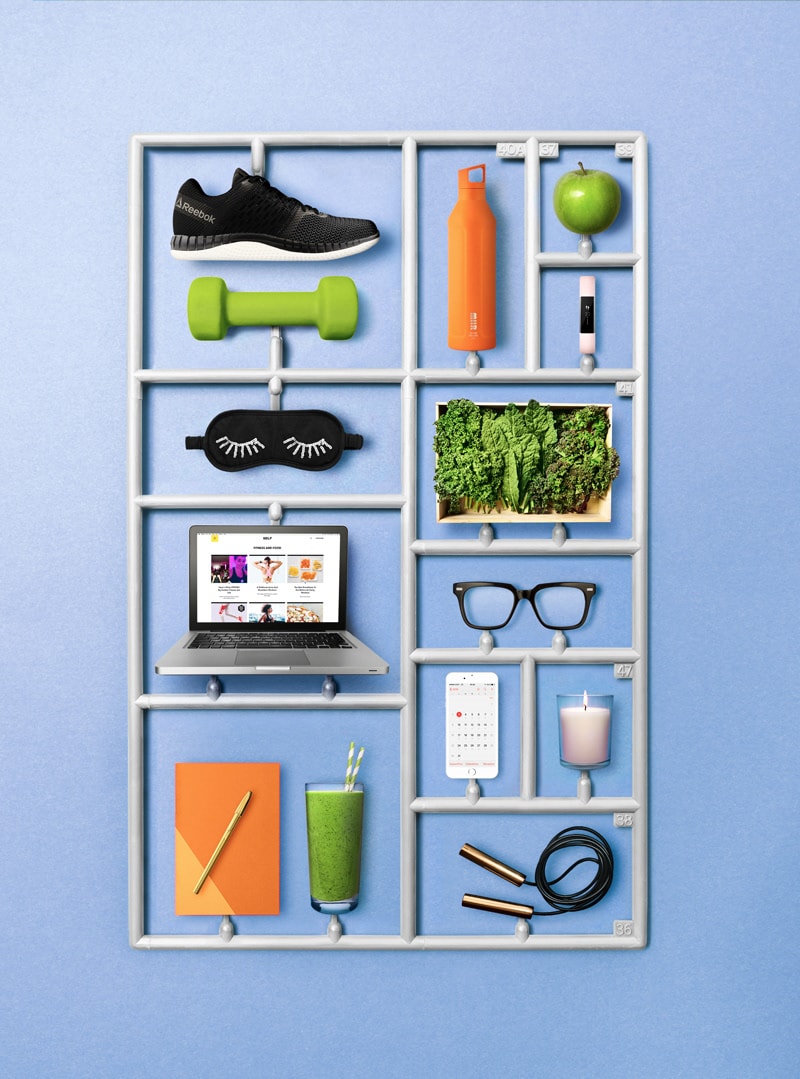 The cultural shift
No longer limited to the idea of being fit, the concept of wellness now refers to the physical, emotional and mental approach to wellbeing. In fact, the trend has almost become a kind of religion for many individuals, sending them on a journey towards achieving the greatest 'self'; inclusive of healthier, happier and balanced lifestyles. It is this dedication to individual empowerment which has seen us placing more value on activities, products and events which promote a sense of holistic wellness.
It's not all about yoga and avocados. For many years, wellbeing was associated with yoga, meditation and the latest clean diet, all promoted to improve our physical condition and thus supposedly improve ourselves. However, we've come to understand that the overarching concept of wellness includes a multiplicity of elements which lead to the optimised self. We're not on a quest for perfection, but a journey to the best self that we can be. In retail, this cultural shift hugely affects our purchases, with a larger focus on not only how we shop, but why we feel the product or service will be beneficial to us.
WELL IS THE NEW WEALTH…
Whilst this trend is clearly affecting a multitude of demographics, it is the millennial generation driving its growth. Often referred to as 'digital natives', the millennial demographic may be the most equipped to comprehend technology, but their priorities are also vastly focused on a state of wellness.
In fact, over 70% of millennials would rather spend money actively pursuing experiences which make them feel good. Investing in their own wellbeing, from fitness tracking through to natural beauty regimes, has become a core part of their daily life and more importantly: they are willing to spend money to do it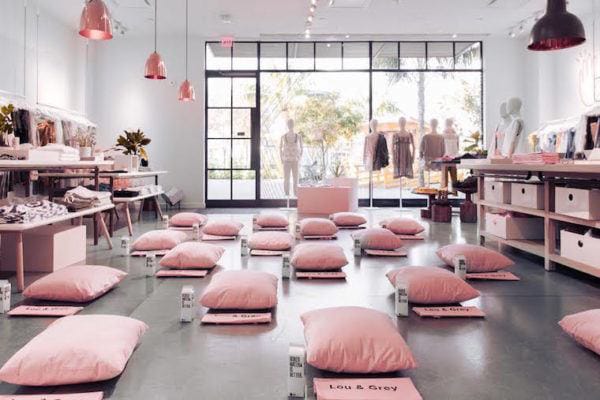 Global retail trends
As the subject of wellness becomes a conscious decision and we begin to prioritise this over materialism, we see the retail landscape begin to blur the lines between retail, leisure, lifestyle and wellbeing.
Nowadays, even the simplest of purchases are dictated by the newfound wellness philosophy. We're conscious about our food shopping as we strive to find the highest grams of protein, we look to fitness regimes that will increase our emotional wellbeing and we are willing to spend more on beauty products which provide health benefits beyond the aesthetic. At the heart of these purchases is our aspiration for wellness. We understand that there is no 'end' to achieving wellness, but as we strive for continual improvement, we look to brands whom will mirror our goals for wellness as part of their retail strategies.
In physical retail, the cultural shift towards wellbeing > material goods will transform the way in which brands develop their environments; ultimately revolutionising the way in which we access products and services which promote wellness. We see the blurring of lines between activewear stores and fitness classes, beauty products and spas and even the radical promotion of digital detoxes from technology brands.
Retailers are beginning to act as influencers in the increasingly tumultuous wellness landscape, ushering consumers towards better choices and creating links between brand and aspirations of wellness. Let's take a look at the key sectors greatly affected by the wellness trend and how retailers are reacting…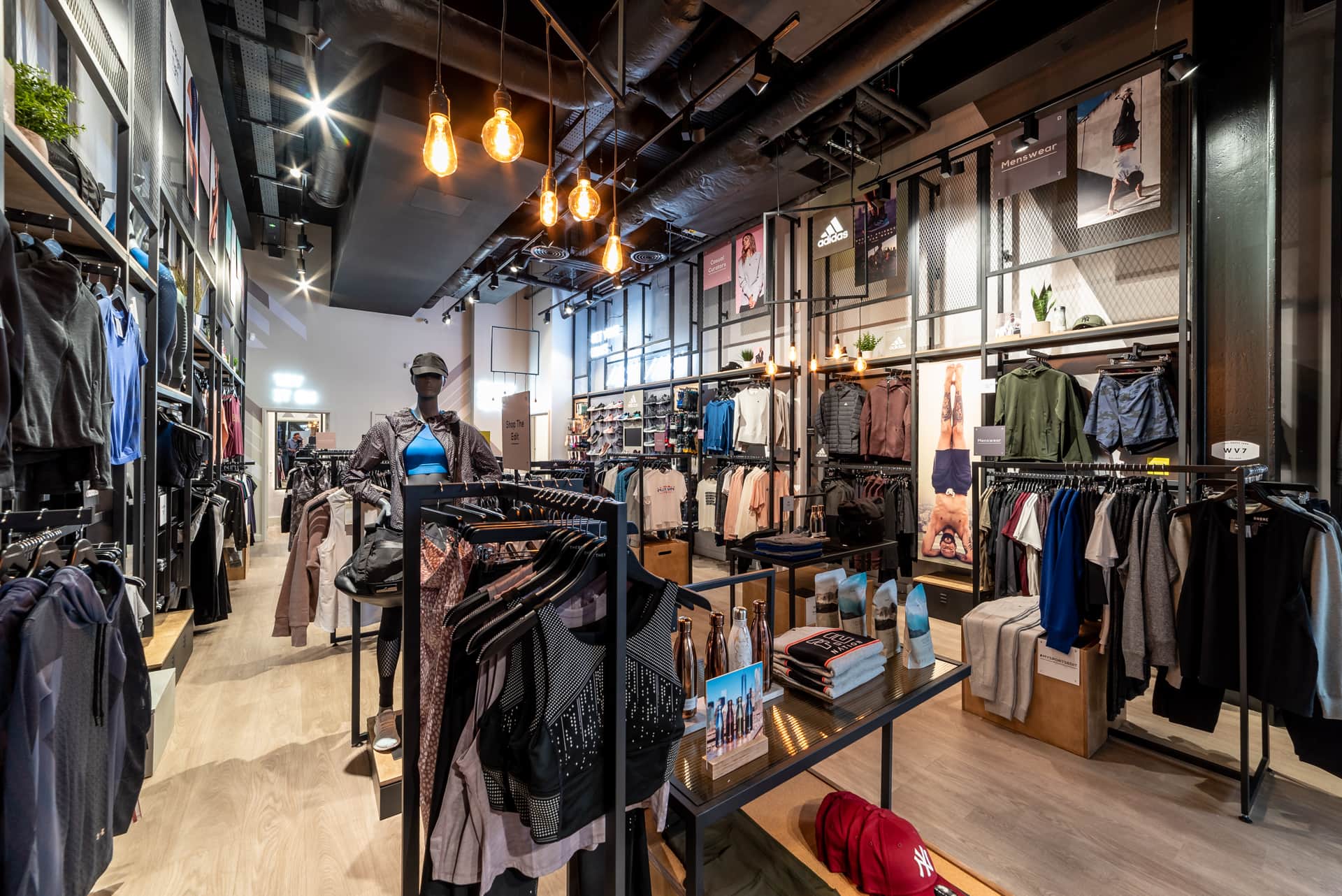 ACTIVEWEAR; MORE THAN SPORT
The discussion of wellness would not be complete without reference to the rapid growth of the athleisure industry. Regardless of whether or not we have increased our levels of exercise, we certainly have a greater understanding of how activewear has become a visible display of wellness which reaches far beyond the gym or workout studio.
'Sports luxe' now impacts the way we dress for every occasion; from the gym to the post-workout caffeine fix, through to the morning commute and weekend brunches. By helping us to quickly transition from workout to casual attire, athleisure fashion is the answer to fashion-conscious individuals whom lead a busy lifestyle. It is casual without being downtrodden and fashionable whilst being comfortable; ultimately being social media camera ready, even when breaking a sweat. But most importantly, the rise in activewear as a part of our aspirations for wellness means that it is no longer deemed a sin to be caught casually wearing athleisure as we sip organic juices in our local coffee shop.
The adoption of comfortable and functional clothing has seen activewear retailers transforming their spaces to welcome varying degrees of consumer, from the fashion-conscious athleisure wearer through to the gym junkie seeking inspiration.
Brands such as The Sports Edit recognise activewear as part of a 360 lifestyle and recognise the notion of wellness as more than speaking to their 'sports' consumers, choosing to delineate their store by individual empowerment. Similarly, mono-brand retailer Sweaty Betty recognise the blurred lines between wellness and activewear by introducing not only a fitness studio as part of their store offering, but also a coffee shop and hair salon.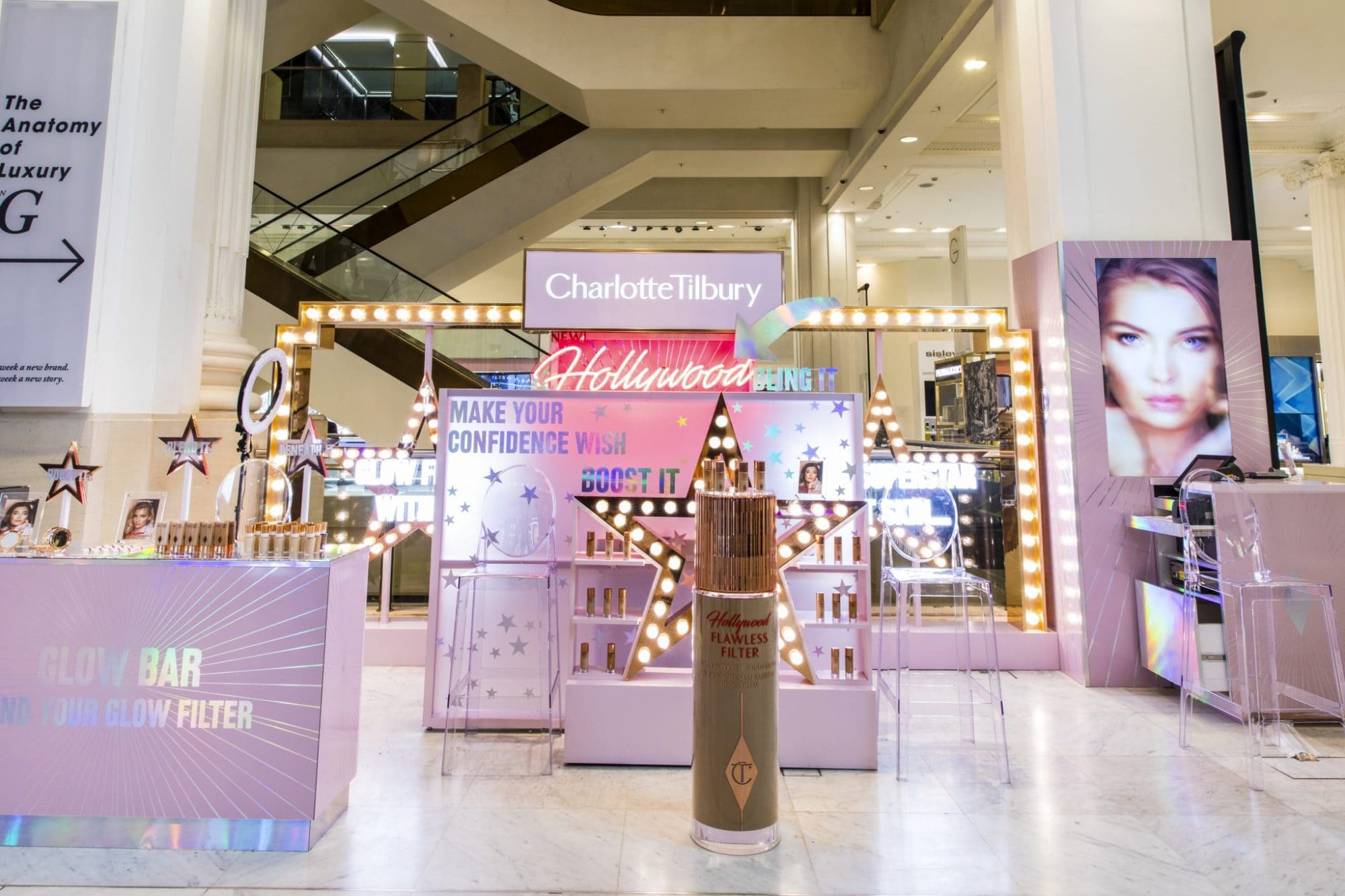 BEAUTY; AN ALTERNATIVE REGIME
"Finally we are all waking up to realising that beauty really does start from the inside" – Sian Sutherland, Mio. As consumers, we have certainly been awakened to a pursuit for a beauty which isn't limited to cosmetics and instead focuses on the balance between inner and outer beauty, resulting in long-lasting effects to our own wellness.
Innovative health and beauty brands have begun to blur the lines between inner and outer beauty, creating product ranges and experiences which go beyond the realms of cosmetic beauty. Designed for the millennial, Cap Beauty is just one example of how new-to-market beauty retailers are capitalising on the wellness trend. In fact, it is ingrained into their entire retail strategy, from the 'beauty is wellness' statement online and their blog dedicated to creating a wellness inspired community, through to their store + spas filled with natural products where the consultants are appropriately named the 'wellness crew'. Just like Glossier's ground-breaking skin tint, the
Cap Beauty experience is designed to embrace the individual, not cover her up.
In similar circumstances, revered British cosmetics brand Charlotte Tilbury has welcomed the wellness trend as part of its retail strategy. Whilst launching cosmetics which indeed 'cover-up' the individual, the brand makes it clear that they want 'to make every woman the most beautiful version of themselves'. This was never clearer than their Flawless Filter pop-up in Selfridges, which not only revealed the entirely new collection but also featured a behind-the-scenes confessional booth with a fully-trained life coach, equipped to discuss all things beauty related as part of Tilbury's 'Glow from Within' mission statement.
As consumers invest in an alternative approach to beauty and become more conscious of their purchases, modern day beauty brands are developing product and retail concepts which adapt to this new marketplace for beauty and wellness.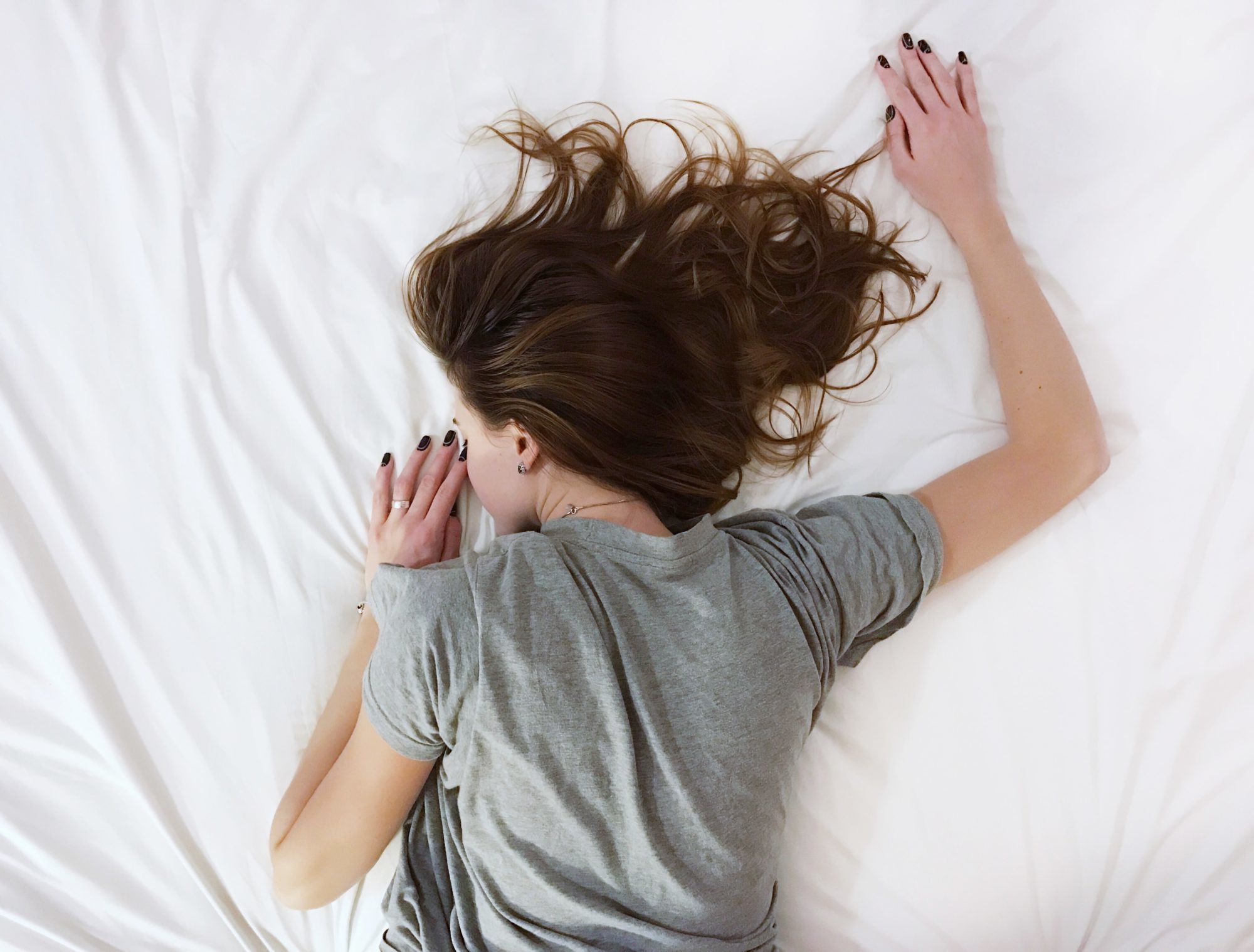 Sleep; a global issue
We relate wellness so closely to activities, including beauty regimes and gym sessions, but the consideration of low intensity living is equally as important. Counteracting those hard-hitting gym sessions and the commute of daily life are rest days and recuperation, ensuring that we experience wellbeing in a more holistic way. A large part of this recuperation is sleep; not just the recommended quantity of 8 hours, but the quality of sleep we're getting.
To solve the global issue of when and how we sleep, retailers across a multitude of industries have reacted with their own version of nocturnal well-being. As we obsess over the benefits a good night's sleep can have on our daily lives, wearables, such as the fitbit, include sleep tracking to enable us to have a deeper understand of our REM cycles.
In a more physical setting, Casper revealed 'The Dreamery' as part of their latest retail strategy. A breakout brand with a mattress-in-a-box concept transformed a space in NYC into a spot to "rest and recharge". From midday until 6.45pm, the Dreamery is open to the public and features 'nooks' which are essentially circular pods complete with a Casper mattress and pillow; not forgetting the pjs, skincare samples and post-nap coffee. Targeting busy and sleep-deprived New Yorkers whom crave the respite, the
brand's innovative use of space creates the most personal mattress purchase ever.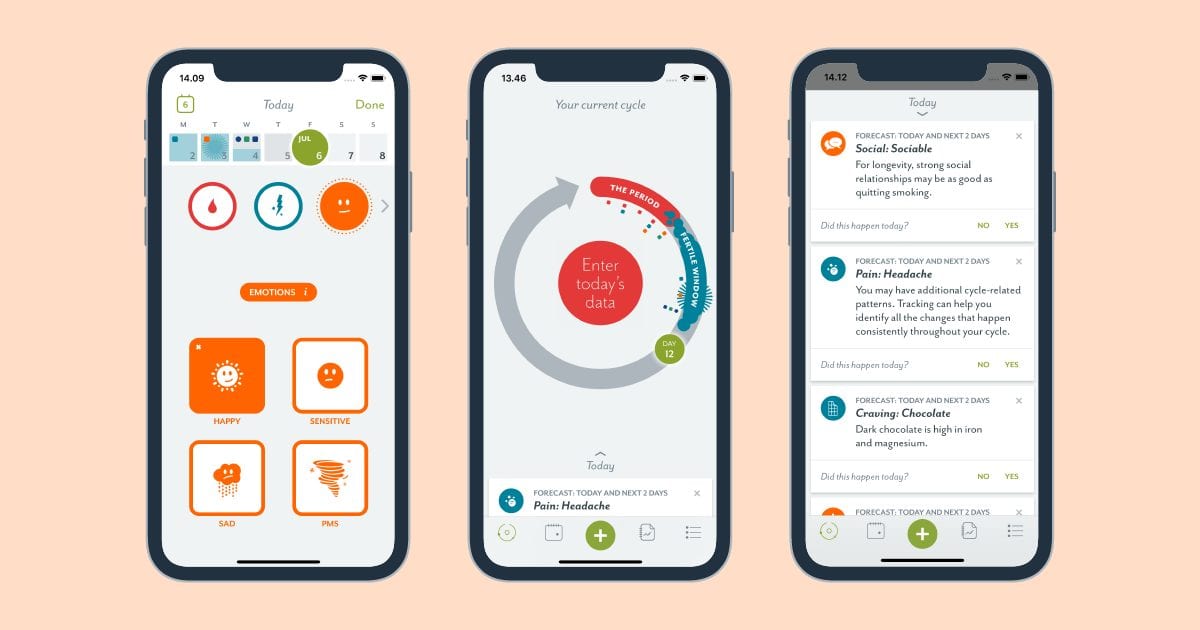 TECHNOLOGY; A NEW AGE
Despite a long-lived belief that technology and wellness cannot co-exist, today's retailers are quickly debunking this myth with innovative technology which serves to increase wellness.
2019 will see a greater focus on women's health and wellbeing needs, with conversations around how they can begin to own their personal health as a method of empowerment. We see this investment in the female 'self' taking shape in the form of 'FEMTECH' – applications with not only a greater understanding of female wellbeing, but an aim to alleviate some of the inconveniences. From tracking menstrual and fertility cycles (Ovia, Clue, Ava) through to online sources of feminine care with millennial-inspired packaging (Lola, Blume, Ritual), the FEMTECH industry is ditching the taboos around female health and sexuality, promoting innovative solutions to feminine wellness and inspiring future generations.
Less gender-specific, but equally as innovative in the field of technological wellness is Google. Despite a focus on physical environments as part of wellness retail, Google's latest update highlights their knowledge of technology occasionally being a hindrance to our own wellness. Identifying this trend resulted in their release of the 'digital wellbeing' app, encouraging users to place time limits on their mobile apps, reducing the threat of phone fatigue. In a world where individuals, particularly millennials, have become more reliant on the use of a phone – from social media through to research – Google choose to juxtapose their retail offering by promoting time spent in the 'real world'.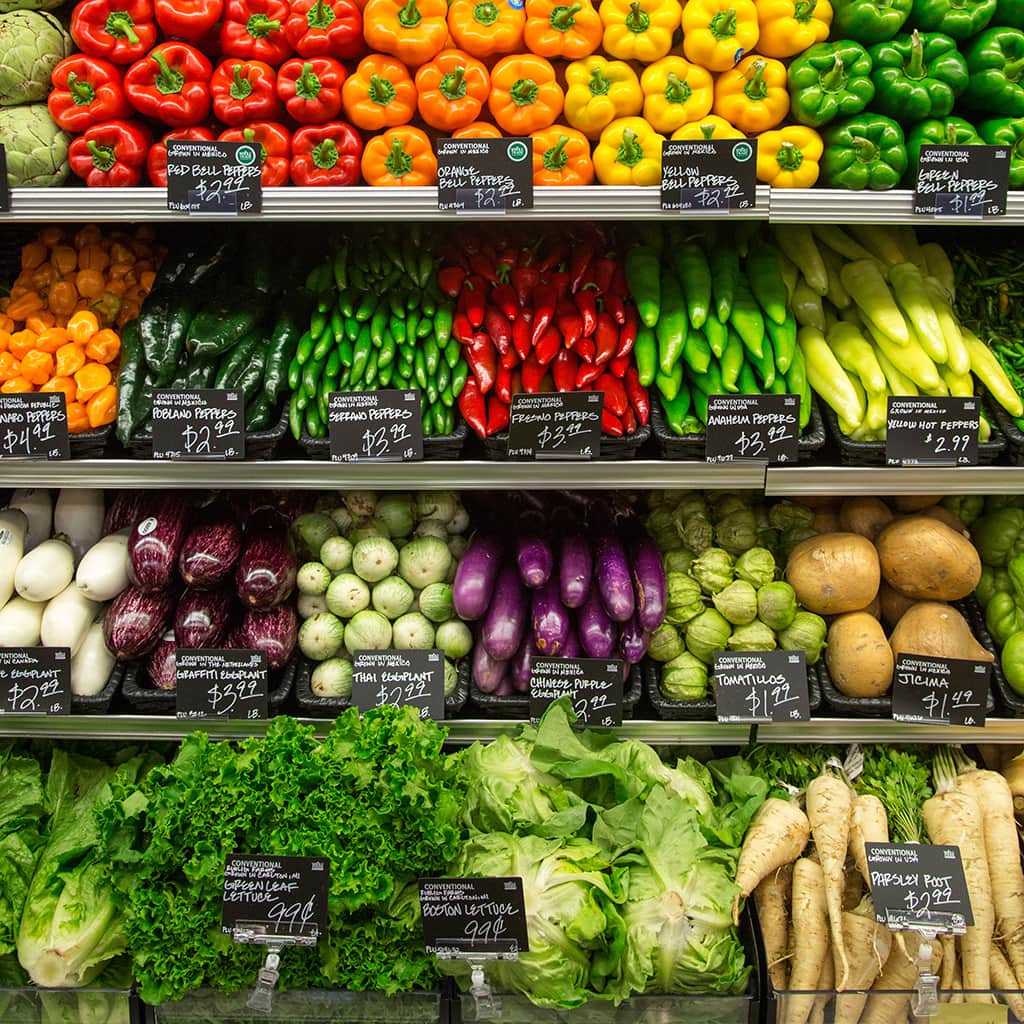 FOOD AND DRINK; A LIFESTYLE CHOICE
For a growing number of consumers, it is no longer enough to satiate an appetite or follow the latest foodie trend. Instead, we seek three meals a day – plus nutritious snacks – which contribute towards our wellness aspirations. In modern day, the famous pumpkin spiced latte Insta-shots will be disrupted with individuals because increasingly aware of what they put into their bodies. In fact, articles revealing the sugar content in many of our much-loved flavoured lattes has seen a reduction in the purchases of such drinks, with consumers now more invested in spending more on food and drink which aids wellness.
This change in attitude towards how we purchase and consume food and beverages is not a steadfast rule and we see many consumers taking a pragmatic approach to their diet, with a large portion of individuals 'dipping in and out' of veganism, high-protein diets and flexitarian lifestyles. However, the evolution to our diets has affected retailers and will continue to influence the physical space in 2019.
Food stores, both offline and online, are notably redefining their strategies to align with this focus on consumer wellbeing. Long-serving British supermarket Waitrose has introduced nutrition specialists to its stores, answering the demand for healthier eating options. This is bolstered by health-focused inspiration found via their publications, both in-store and online, with advice, recipes and tips from experts in the industry.
Outside of the grocery store, the food and beverage industry is booming as the wellness trend takes off. In the UK, the blurred lines between wellness and food trends can be found in the likes of Detox Kitchen whose health-focused food deli features a downstairs fitness studio or Farm Girl who transform their café into events fuelled by wellness, including sleep, anti-burnout advice and the latest matcha craze.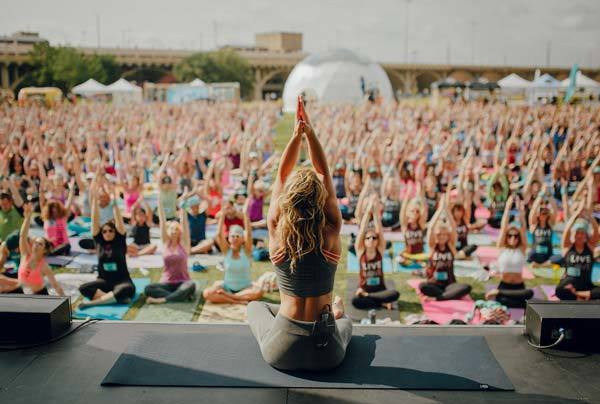 EVENTS; A WELLNESS COMMUNITY
As a nation truly embracing the concept of wellness, we are not averse to spending money on products and experiences which will benefit our wellbeing. In previous years, wellness retreats such as hotels and spas may have been the only retail outlet for event-led wellness, but now we see the introduction of wellness festivals.
Some are similar to the regular music festival (Wilderness, Green Man) with a schedule of live acts, but have the added benefit of fitness and mindfulness workshops focused on the improved 'self'. Others, such as Balance Festival, focus entirely on wellbeing with tips on the latest activewear trends, workshops with mindful yogis and workouts with fitness experts; all promoted as a way to heighten the awareness of wellness whilst collaborating with brands who can help achieve personal empowerment.
Within the traditional retail setting, we see brands transforming their stores to play a role in physical, emotional and mental wellbeing. Earlier this year, Wolf and Badger collaborated with activewear and wellness brands to host a series of classes at their concept store which would promote intelligent exercise, mindfulness and healthy eating. Similarly, the Anya Hindmarsh popup event 'Chubby Cloud' sparked interest with an experiential installation inspired by the Chubby Cloud collection of products. Featuring the worlds largest bean bag, the event included a series of talks, meditations and bedtime stories with celebs, together creating a sense of 'relaxation retail'.
In both cases, the retailers highlighted how a conceptual space or curated marketplace can extend to become platforms of aspirational wellness; targeting a new wave of consumers who prioritise self-care.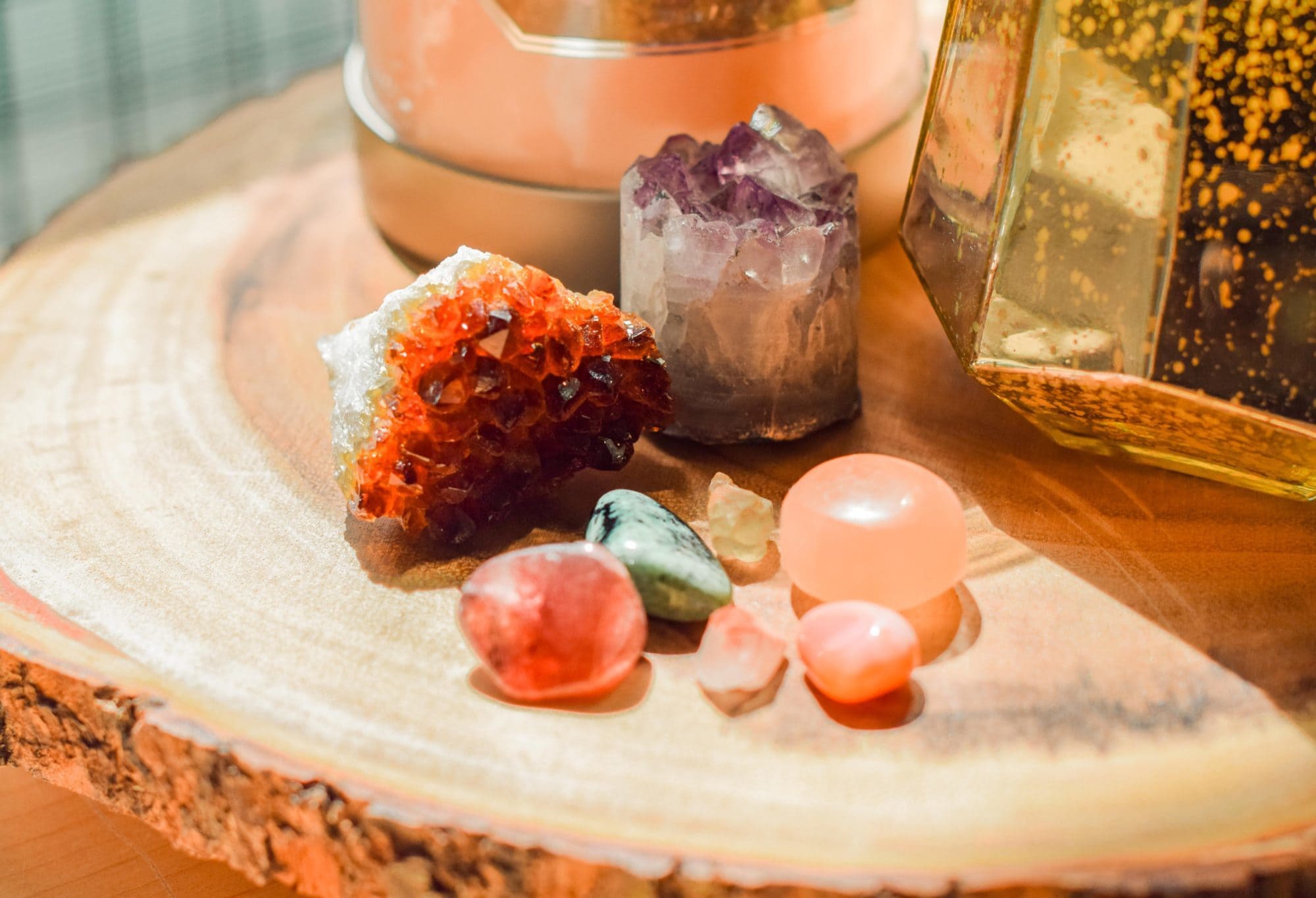 HEALING SPACES; URBAN SELFCARE
When we discuss the subject of wellness, it can often appear an easy route to wellbeing through products and services. However, obtaining a sense of overall selfcare and wellbeing can be tough and modern retailers are seeking ways to alleviate the strain of achieving a state of wellness.
A growing cultural movement in South Korea has induced the 'healing café trend, where consumers can look for quick fixes to relaxation in the same way that they find caffeine and fast food. In the midst of busy daily lives, these 'urban selfcare' spaces offer the indulgence of relaxation and reflection which encourages a sense of wellness and mental wellbeing. It is finding the tranquillity of rest, without feeling the need to visit the local coffee shop or count down the hours until bedtime.
The healing café is yet to takeover retail spaces in the USA and UK, but we can see some instances of the selfcare space starting to take shape. Heal-Haus in Brooklyn provides a studio as a platform to offer mental and physical health resources, whilst Pop&Rest in Shoreditch is the first 'nap bar' in London to provide a safe space for recharging the mind through sleep and meditation.
These dedicated healing spaces create respite from daily life and promote the benefits of mental wellbeing, focusing on creating experiences for the consumer rather than the consumption of products.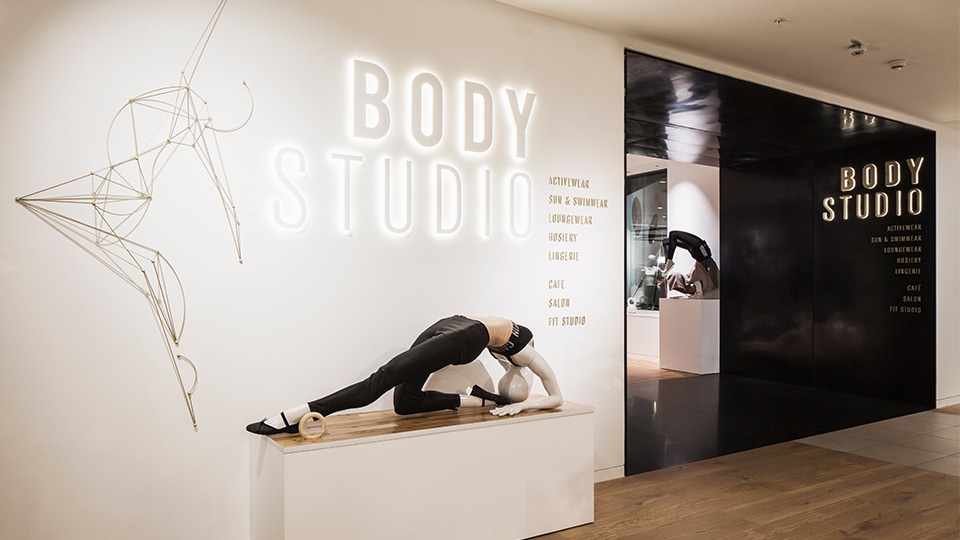 WELLNESS DESTINATIONS ; CHEATING ON THE GYM
At one time, a visit to the gym may have been viewed as the only prospected to achieving a state of 'wellness'. However, nowadays, with so much choice available comes disloyalty to the gym, as consumers find access to wellness spaces in the most unlikely of places.
One such space is the department store, a location usually defined by mass product and holiday shopping, but quickly becoming synonymous with luxury wellness. Back in 2017, Saks' Manhattan flagship opened The Wellery – a health and wellness marketplace with over 20 individual retailers. Rather than hitting the gym or the local beauty salon, consumers could get their holistic wellbeing fix by visiting The Wellery for an afternoon. A clever mix of brick-and-mortar retailers with unique health, beauty and fitness experiences created a sanctuary for consumers, as they sought a mixture of fitness bootcamps and relaxing salt rooms.
Similarly, in Manhattan is Lily Kunin's Clean Market, a destination created to inspire wellness through retail. From carefully vetted product ranges through to vitamin lounges and a functional café, the expertly curated space is entirely focused on consumers building their own wellness experience. A visit will not push you to your limits with a HIIT class or provide a cosmetic make-over fit for a night out, instead it celebrates the art of 'feeling well' as part of our daily lifestyle.
These wellness destinations across the globe highlight the movement away from the gym as the only source of wellbeing and instead created redefined retail spaces as part of the buzzy trend.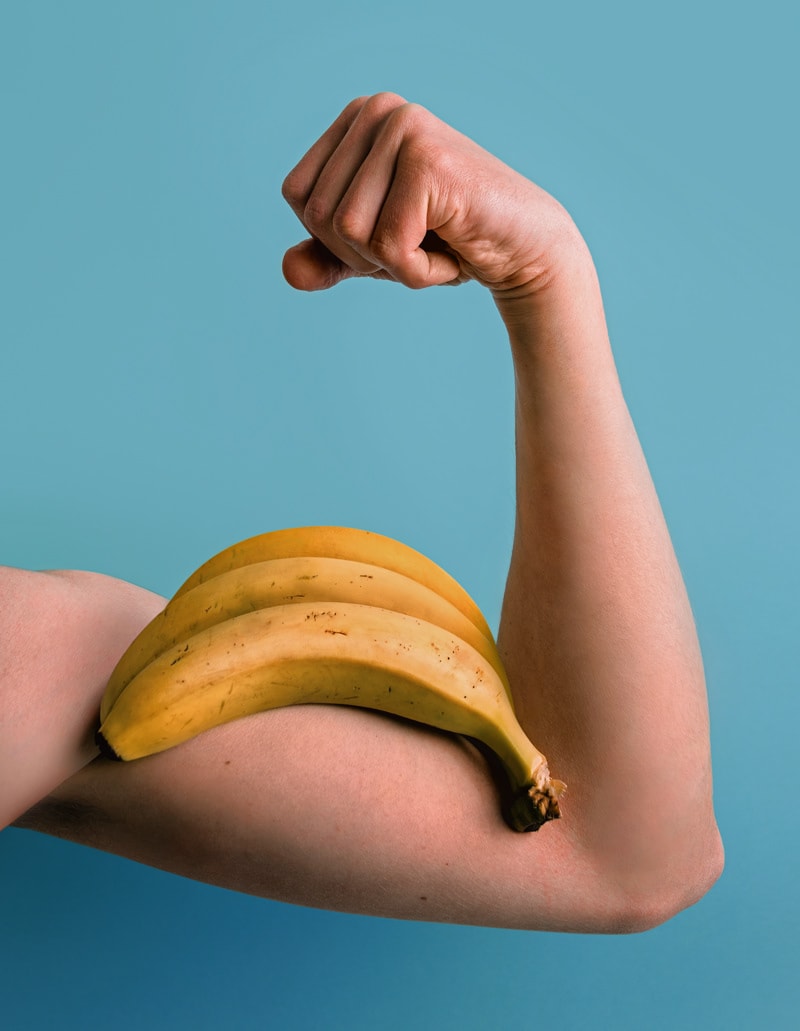 A search for purpose
As wellness expands from a status symbol for athletes and integrates itself into mainstream retail, there has been a recent movement towards brands and retailers whom include wellbeing services as part of their offering. It is not just the expectation of 'stuff' which make us look good, but a desire for products and services which create simplicity, inner well-being and a heightened self-awareness for the consumer.
This blurring of lines between the wellness trend and the physical store lies within the store experience. Nowadays, there is an overarching concept that retailers must curate
spaces which elicit an emotional response and a positive journey towards our search for purpose. From investing in entirely natural beauty products and urban self-care spaces
through to taking part in digital detoxes, as consumers, we are influenced by those brands who monitor our pursuit of personalised wellness and react with dedicated spaces to promote our wellbeing.
To truly revolutionise in modern day retail, brands must be looking to redefine their strategies to align with this buzzy wellness trend which has not only taken over our lives, but will continue to dictate how, when and why we shop.
Our perspective
We understand that self-care is no longer an indulgence, it is a quest towards holistic wellbeing and consumers are willing to spend money on brands and retailers whom endorse this connection between wellness and products + services.
Despite early beginnings in health, beauty and fitness, this trend is deeply ingrained into multiple retail sectors and will continue to affect how we curate online and offline platforms for consumers. Our strategies seek to deliver experiences which engage with this wellness trend, aligning the physical space with a revolutionary consumer demand.
To discuss the trend further with us or find out more about our dedicated services, get in touch.