The Rise of the Pop-Up _
A hunt for transient spaces
"A lack of flexibility in permanent locations, amongst a constantly evolving retail landscape, founded the basis of a hunt for transient retail spaces."
The death of the high-street' is a grossly exaggerated headline, one which is bandied around by those whom have not considered the shift in both retailers and consumer trends. In actuality, the store format only dies when it becomes homogenous and tedious, a problem which the pop-up concept has sought to eradicate.
By creating a platform for brands to continuously adapt and evolve their strategies through temporary spaces, the pop-up format is persistent in its goal to revitalise and refresh the retail experience.
Our latest whitepaper discusses the varying forms of pop-up stores, the benefits of their place in retail and what the future holds for exciting temporary stores and events.

The creation
Long ago, retailers worked hard to secure the longest possible leases on the 'perfect' store location, believing that longevity and success fell hand-in-hand. However, the practice of permanency did nothing to protect against the unforeseeable changes: shifting demographics, rise in location popularity, the continuous growth of digital applications and more. This lack of flexibility in permanent locations, amongst a constantly evolving retail landscape, founded the basis of a hunt for transient retail spaces – quickly becoming referred to as 'the pop-up'.
Initially likened to a stunt, with nominal value for the retailer, the pop-up had humble beginnings as part of a brand strategy. Not necessarily selling anything to the consumer, it was more about retail activation, brand love and social media. However, today's retail landscape is filled with pop-up stores dedicated to fleeting, but exciting experiences associated with the brand identity; with activation, brand admiration and social content remaining at the core of their purpose. As they continue to revolutionise retail, we discuss how the pop-up store has surpassed expectations, quickly becoming a pivotal element of retail strategies.
Let's take a look at pop-ups in reality…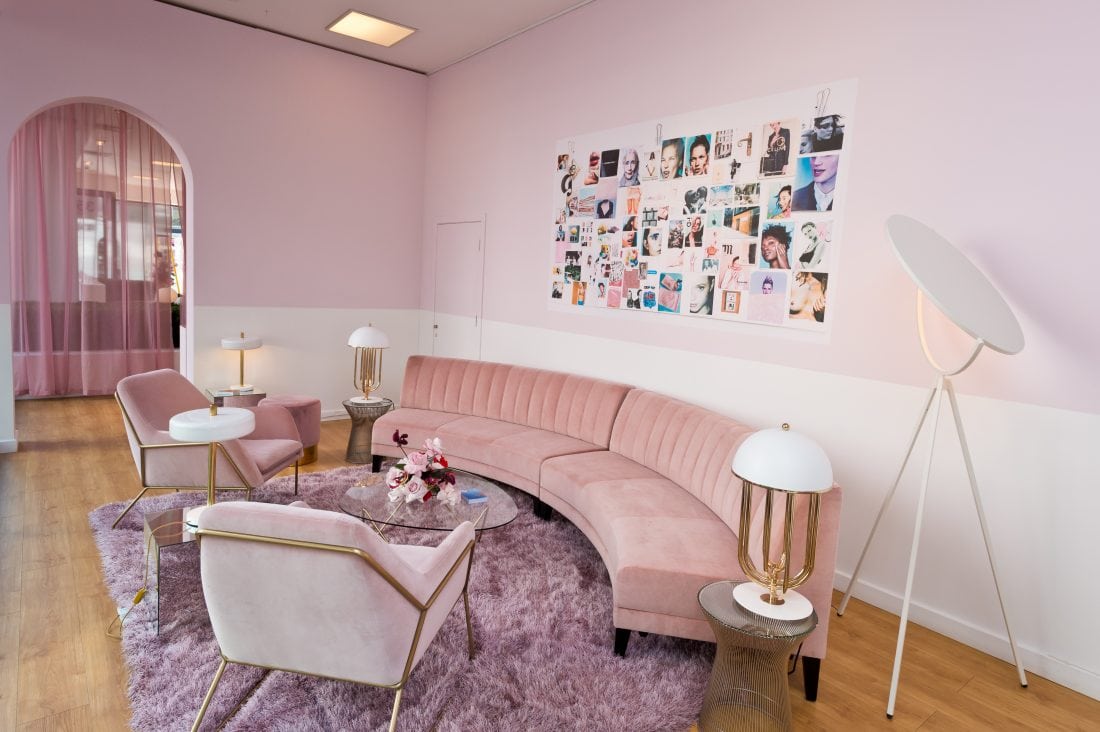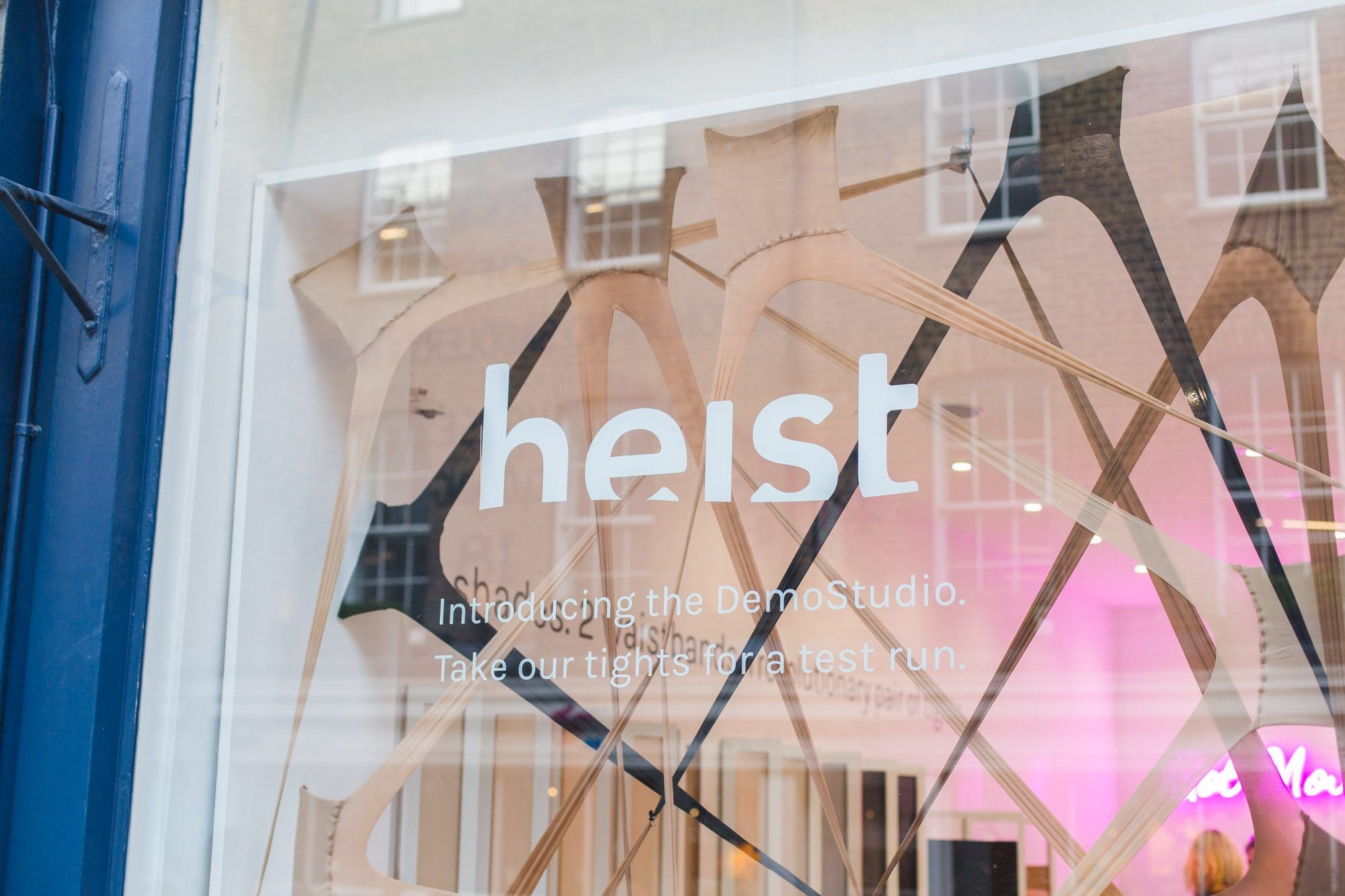 The opener
Retailers who begin their venture as an online-only brand often look to curate pop-ups as a method of testing the waters in a physical environment. The temporary nature of the pop-up format allows the new brand to discover their rightful place on the high-street, examining the location, the footfall, the design strategy and most importantly, their first-hand experience with consumers.
Heist, a brand dedicated to women's shapewear, opened their Demo Studio for just a few short weeks within London's Seven Dials. Not only testing the location, the physical environment allowed the brand to connect with the online consumers they had already acquired, as well as the potential new consumers inquisitive of the products. Similarly, cult beauty brand Glossier, launched a temporary store shortly after their UK launch online, set within an 18th Century townhouse. For fans, it was an exciting chance to try out more of the hyped beauty range and for those unfamiliar with Glossier's repertoire, the pop-up created a space for discovery. In both cases, the limited time associated with the pop-up created a necessary hype, particularly important for brands which haven't ventured into physical retail previously.
Despite their short-term availability, anything from 24 hours to 4 weeks, the 'opener' is the first chance for many online brands to discover their place within a physical market, with the results formulating the plan for their next move in retail.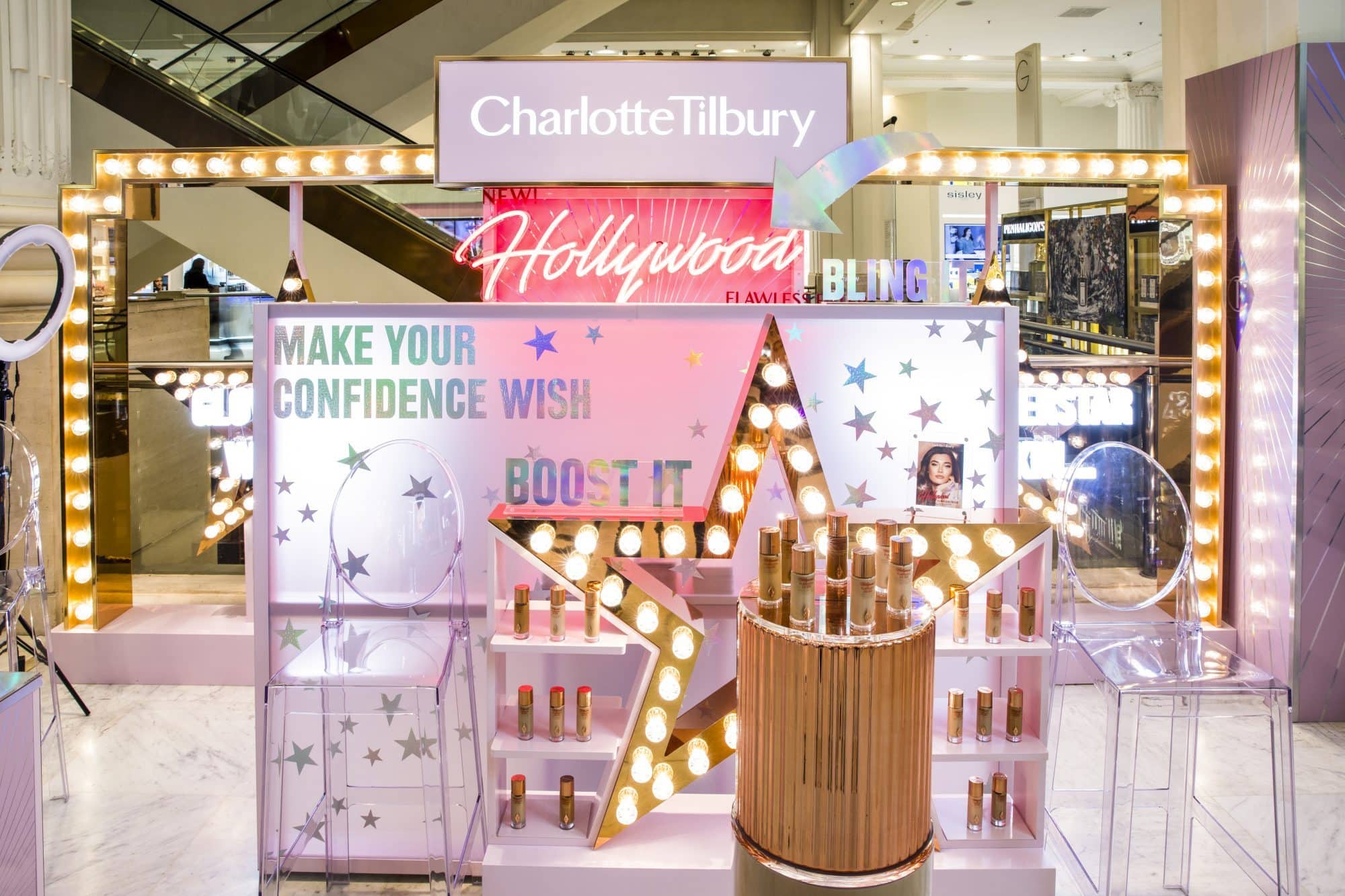 2. The activation
Whilst pop-ups are often associated with new-to-market brands, we've seen many traditional retailers choosing to launch temporary brand activations as part of their retail strategy. Regardless of their longevity within the industry, these pop-ups offer retailers the chance to release exclusive products, create exciting events and continue to test the market in specific locations; all the while connecting with their consumers and potentially re-connecting with those who may have veered away from the brand.
Despite having two London flagship stores which are much loved by fans, Charlotte Tilbury choose the pop-up format for launches of their much-awaited products. Situated within esteemed department stores such as Selfridges, Tilbury events transform a small space into one of glamour and excitement, comparable with the brand identity. Not limited to beauty retail, we see brands across technology, athleisure, homeware and more, utilising their own space or random locations to create temporary activations. Google Curiosity Rooms were just one example of this, an activation behemoth in both scale and ambition. To launch their much awaited Google Pixel 3, they transformed three floors of a 'Pixeldilly Circus' building into everything from music to dining experiences, creating extraordinary experiences and playful discovery.
Even traditional brands, who are no stranger to loyal and loving fans, find themselves launching pop-up activations which target a wide range of consumers and ultimately curate enviable, dynamic social content.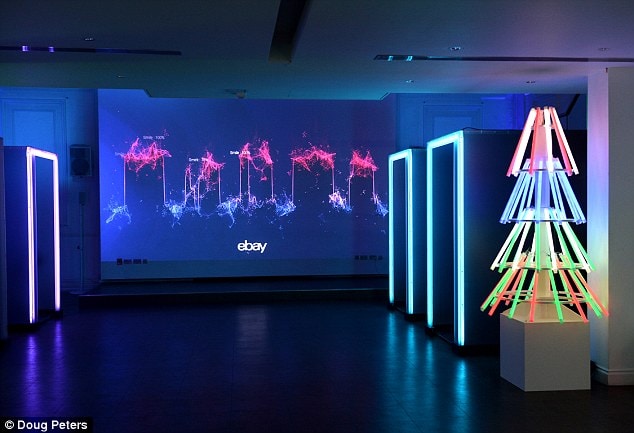 3. The event
Pop-up stores are recognised for their temporary nature, but it is the event format which is driving an overwhelming amount of pop-up activity. It's temporary retail in a transient location, but it's also a carefully crafted 'experience' with the long-term value of positive press. With a core focus on social media outreach, the event pop-up seeks more than a transaction, it is the pursuit of thrilling, one-off occasions linked to the brand identity.
Events have long been associated with formats such as fashion catwalks, album releases and bar openings, but they have quickly transformed the way many retailers develop a pop-up store. Back in 2016, Ebay created the world's first emotion-led pop-up in the lead up to Christmas. Only lightly promoted across social media, the pop-up relied on consumer curiosity for a space devised by an e-commerce giant yet dedicated to the emotions behind purchases. Available for just two short days, the pop-up event aimed to tackle the stress of Christmas gift buying, inspiring shoppers to reconnect with the emotional power of festive giving. On a slightly more persistent scale, Anya Hindmarch dedicates an entire portion of the website to experiences for celebrities, fashion moguls and consumers to take part in. From enviable runways through to 'Chubby Cloud', an experiential installation inspired by their very own cloud motif, Hindmarch is relentless in her desire to product brand events to entice and excite.
The event pop-up becomes a celebration of more than the products, it is a snapshot of the brand's dedication to thrilling experiences as part of their retail strategy; and this is what makes the event so powerful.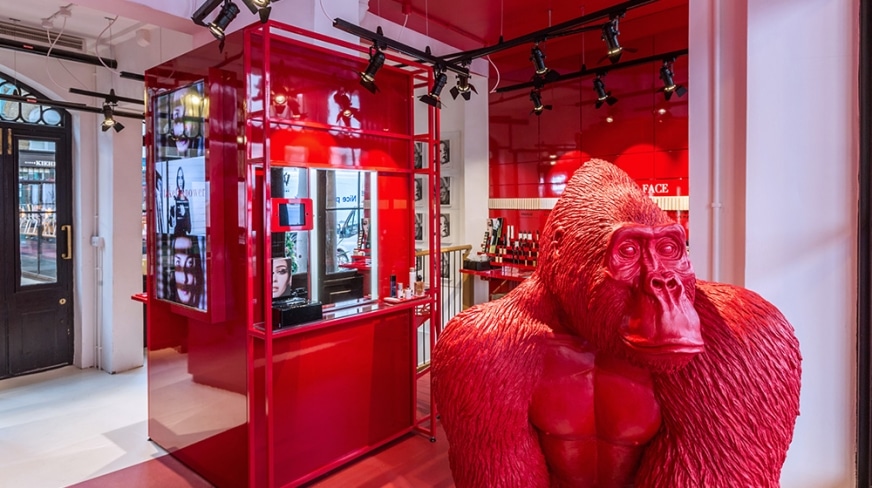 4. The nomadic
As the popularity of the pop-up rises, so does the benefit of nomadic retail, sparking the trend of travelling pop-up stores and kiosks. No longer satisfied with a pop-up event taking place in one location, many brands choose to travel across key cities to deliver their exciting concept to new waves of consumers. Once again sparking a solid foundation for social media promotion, the nomadic pop-up is bolstered by online platforms promoted by both the brand and the consumer.
As part of their retail strategy, Louis Vuitton kicked off the summer of 2018 with a series of pop-ups which took place across four tourist hubs – NYC, Miami, LA and Hawaii. Featuring exclusive collections for spring / summer wear, the travelling pop-up was inspired by the concept of exotic travel and luxury wear. With wanderlust at its core, it was no surprise to see the pop-up visit four of the most enviable cities in the world. In a similar vein, cosmetic giant Armani created their Armani Box concept to travel across the globe, delivering an unmissable pop-up experience dedicated to savvy beauty hunters. Landing at each location for a limited time only, the glamorous, sultry red spaces are a celebration of the brands glamorous identity, with a series of interactive and instagrammable moments. These travelling spaces are the next level events, reaching out to a multitude of consumers who may have otherwise not engaged with the brand in a physical environment.
As nomadic retail continues to grow in status, brands will reap the benefits of tapping into consumer demand, whilst constantly collecting data of how they perform within a particular location; a winning situation for both brand and consumer.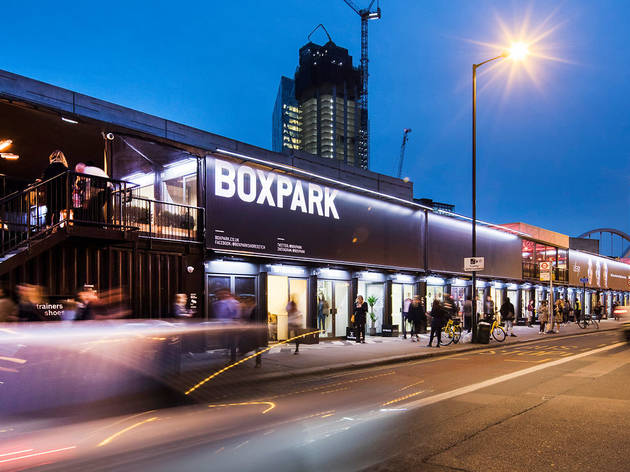 5. The marketplace
Whilst many brands may source available retail spaces through avenues such as Appear Here, department stores, malls and purpose-built locations have encouraged the pop-up format by curating dedicated spaces for brands. In some cases, providing this home for a pop-up utilises a space whilst it awaits a permanent tenant to take over, but today's landscape has highlighted a preference for a lasting pop-up space, ensuring a constant footfall of consumers.
Luxury fashion brand Burberry transformed their interior with a pop-up committed to representing the heritage of the brand, the design of their products and the science behind their creations. A brand normally associated with a luxury statement, the installation allowed Burberry to eradicate their traditional retail stereotypes with an interesting pop-up designed for all. Likewise, John Lewis transform their central London rooftop into a 'Gardening Society' throughout the summer months, which is far more exciting than the name implies, with bars, food, DJ sets and an exciting summer garden vibe to keep visitors enjoying the sun as part of the John Lewis experience. In both cases, the pop-up is an extension of the brand voice and allows consumers to associate the excitement with an established retailer. However, locations such as Boxpark also highlight a dedicated space for brands to appear quickly and disappear even more rapidly, with a pop-up concept.
These marketplaces for pop-ups highlight that real estate companies, department stores and purpose-built locations are more willing than ever to dedicate space for fast-moving pop-up concepts.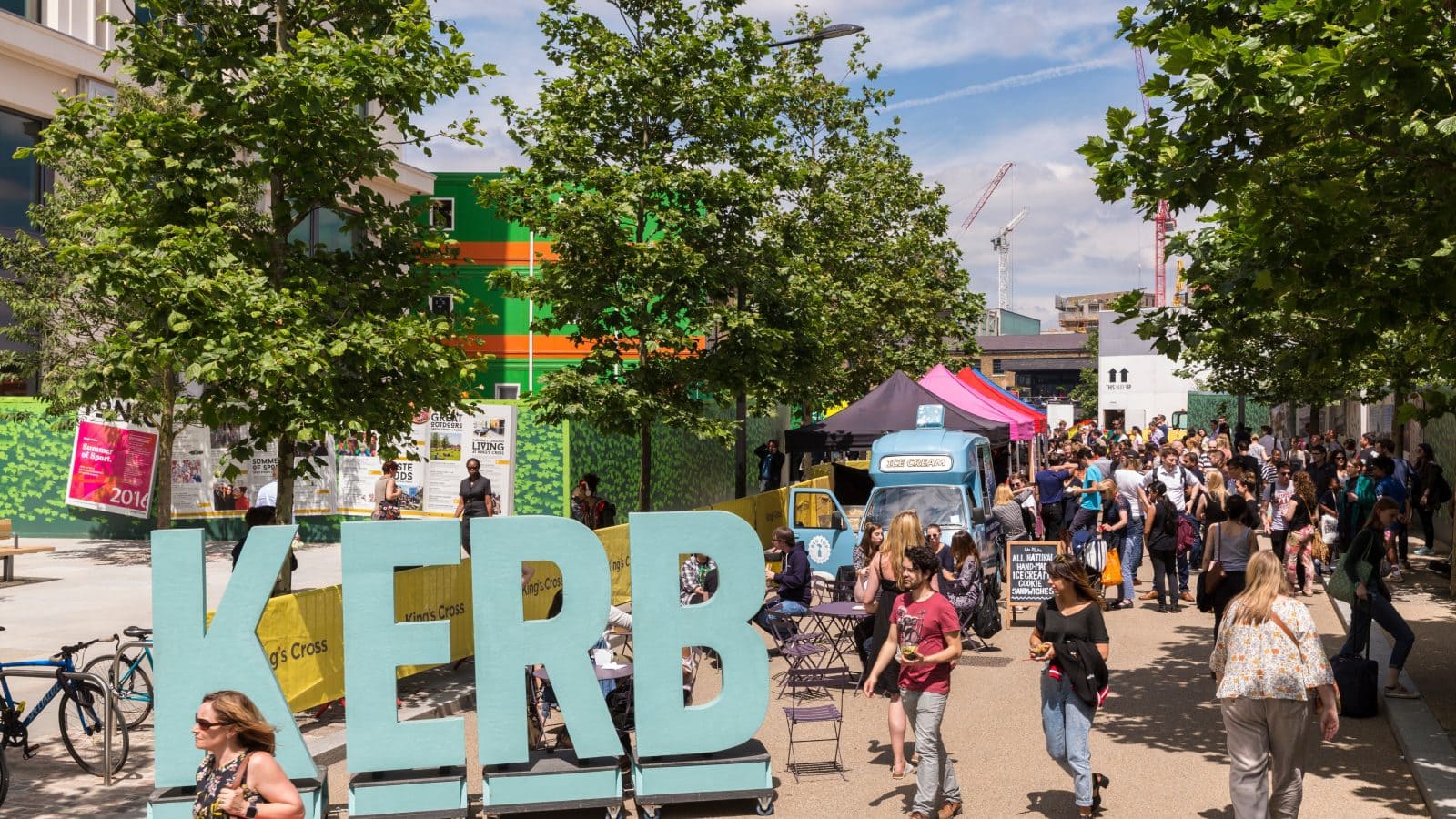 6. The foodie
The discussion around pop-ups would not be complete without reference to the food and beverage industry. In recent years, we've seen an explosion of pop-up restaurants and other temporary dining experiences, as foodies chase the next great trend – cronuts, gin cocktails, tacos and currently, fried chicken. This pop-up restaurant or travelling food truck serves as a quick response to the increasing demand for trend-led food, whilst reducing the risk of becoming a fad which is quickly left behind in favour of the next big thing.
No longer limited to festivals and events, the temporary foodie experience has become a firm staple in today's market. Whether it's a new experience (dining in the dark), a social experiment (Ikea's Dining Club) or a way for established chefs to propose new inventions (George's Supper Club), the foodie pop-up may only be temporary but the lasting effects are unrivalled when it comes to social exposure. Alternatively, more 'permanent' locations such as Dinerama, Boxpark and Digbeth Dining Club create a space for events with an ever-changing menu of foodie brands, maintaining the buzz of trying something new.
It is not only their ephemeral nature which creates the buzz, it is the ability for consumers to talk about – or at least Instagram about – their cultural experience as part of the foodie hype.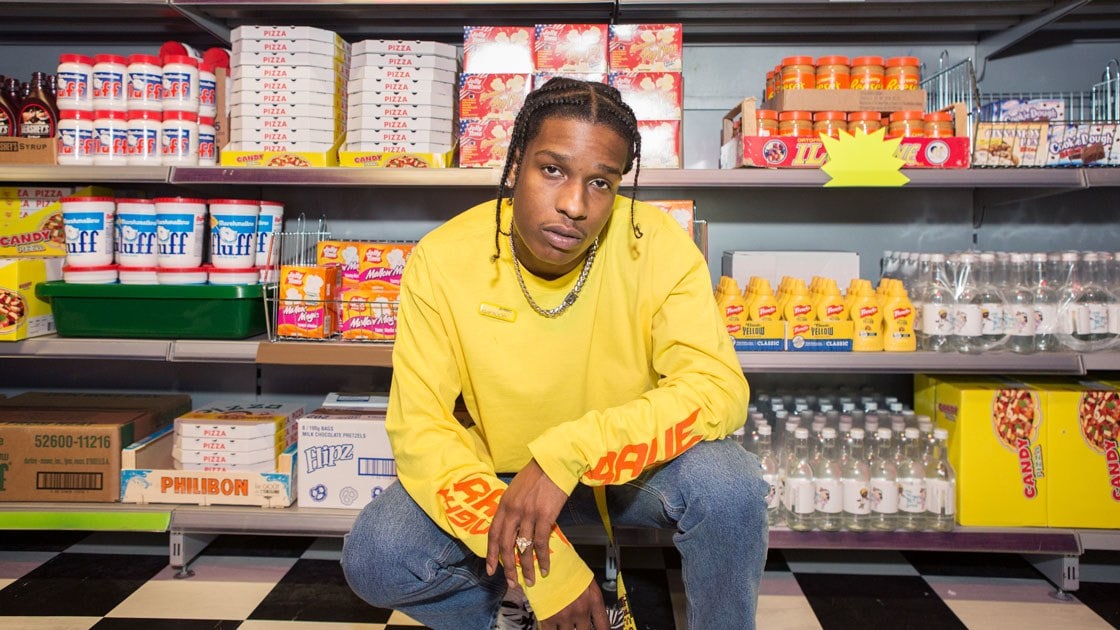 7. The celeb
And finally, the celeb pop-up. From Kylie Jenner, to Kanye to Drake, celebrities across the globe have taken to launching pop-ups which are dedicated to giving their fans an experience to remember. In most cases, they appear with extremely short-term notice, announcing their imminent set-up via social media. However, the celeb name behind the launch ensures that even the limited notice period does not deter the crowds of fans who will wait in line to be part of the experience.
Back in 2016, Kanye West created a global pop-up strategy to coincide with his 'The Life of Pablo' album, with each location featuring merchandise which related to the album. Slightly more focused on the design, Drew Barrymore's Soho pop-up for her 'Dear Drew' collection opened for 6 months, providing women with a home away from home to try on products; a way to eradicate the usual detrimental effect of changing rooms. However, not all celeb pop-ups are focused on the celeb themselves. Asap Rocky chose Selfridges as the base for his Bodega pop-up shop which brought the inner workings of a corner shop from his native city. Whilst he arrived on a few random days to take part in the bodega experience, fans of both the rapper and the native products were enticed to visit whether they had the chance to meet the man behind the idea or not.
Focused around fame and loyal fan bases rather than sales, the celebrity pop-up retains the original 'cool factor' of short-term availability whilst creating a space for fans to be immersed in the hype of stardom.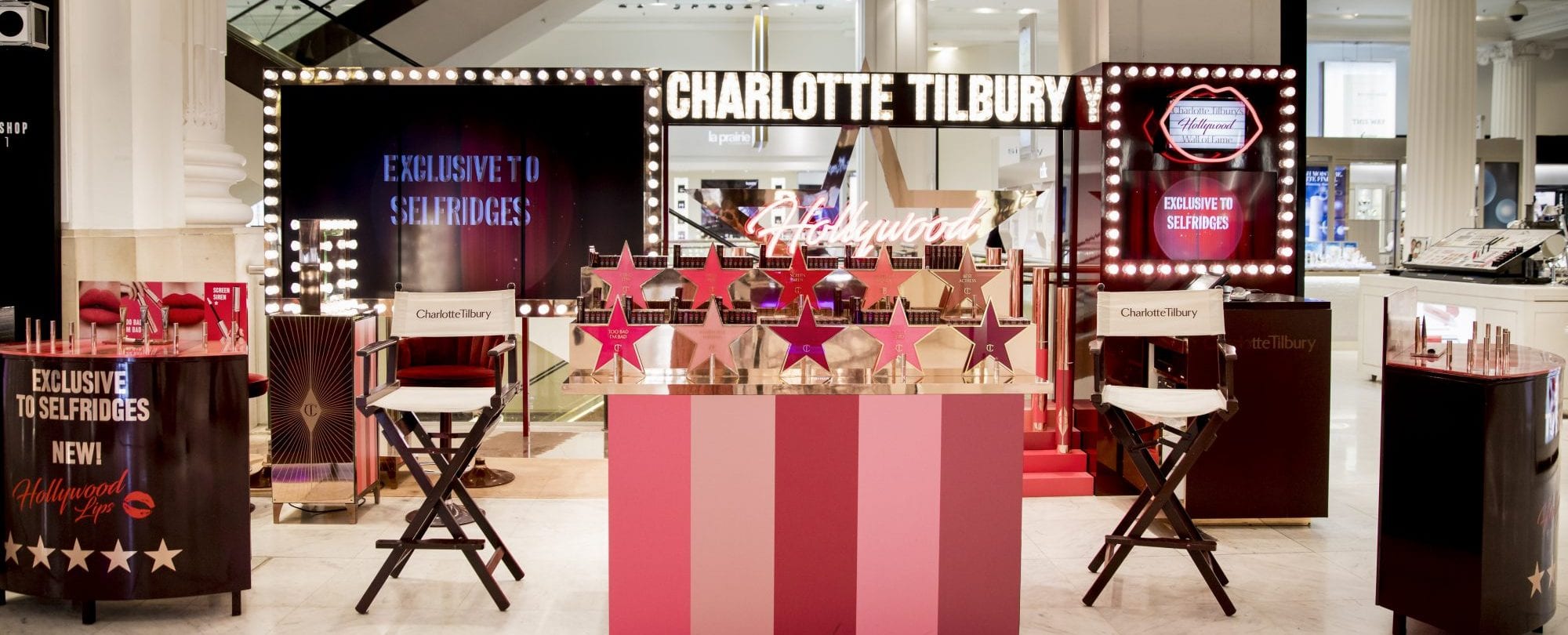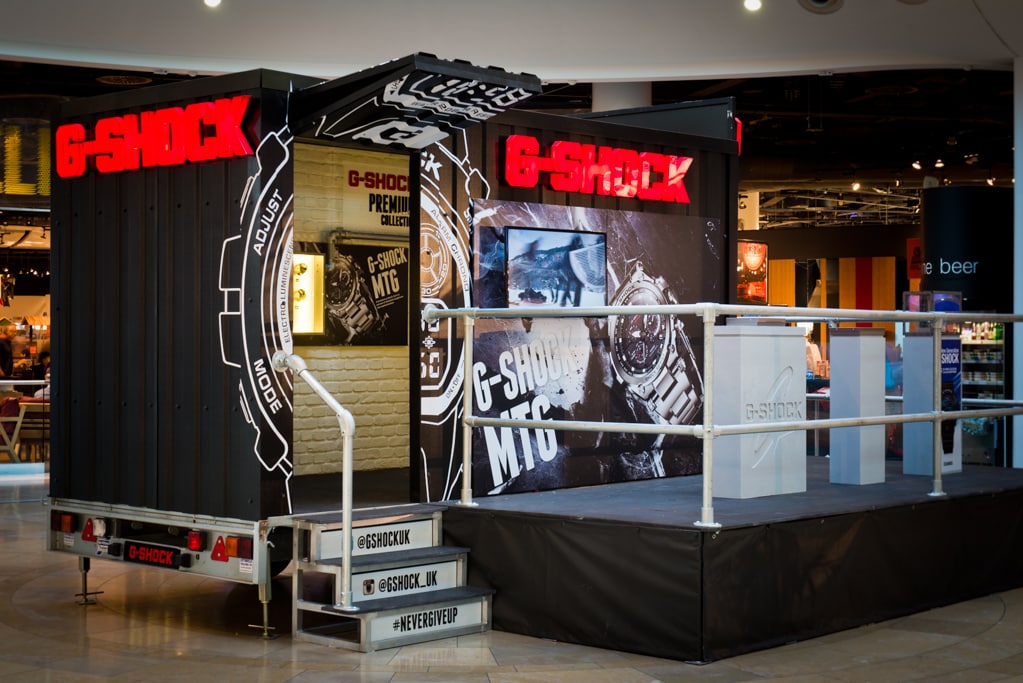 The future
In the future, the success of a retailer will no longer be defined by the sales turnover, but rather the attention it generates through the means of brand activation. As part of this, the pop-up store has highlighted huge potential for blurred lines between product and experience, as well as online and offline channels; ultimately fuelling the revolution of experiential retail. Moreover, the rise in popularity for short-term installations has seen the pop-up format become a core part of brand strategies, ensuring that it is rarely determined by a singular event but rather as part of a larger campaign.
Unlike traditional retail stores, the pop-up retains the 'I was there before it was gone' hype and it is this demand for exciting, one-off, experiences which will see the pop-up format continue to thrive. However, retailers must be aware of the danger to quickly become stale and ensure that their retail strategies strive to deliver an unexpected experience, garnering the attention of a radically changing consumer demand.
As the retail landscape evolves, the attraction of these pop-ups will continue to grow as a model for building more intimate, unique and memorable relationships with consumers.
Our perspective
Designing and curating pop-up stores is one of our valued disciplines, and we've always believed that the excitement of temporary retail will benefit a multitude of brands across the globe. However, like any retail trend, it is the focus on adapting to the evolving consumer demand and expectations which will see the pop-up format continue to thrive.
We predict that event retail will remain at the core of brand strategies, with many choosing to launch pop-ups regularly to bolster their physical presence or even as an alternative to a permanent location.
To discuss our research into the pop-up sector and how we can assist your brand with exciting temporary retail, contact us for further information.