Preparing to Launch! _
A report exploring the role of launch zones in bringing a product to market
Identifying launch zone objectives and the benefits of each.
Report contents
_1 Preface
_2 What is a launch zone?
_3 The relationship between window displays & launch zones
_4 Launch zone objectives
_5 Key takeaways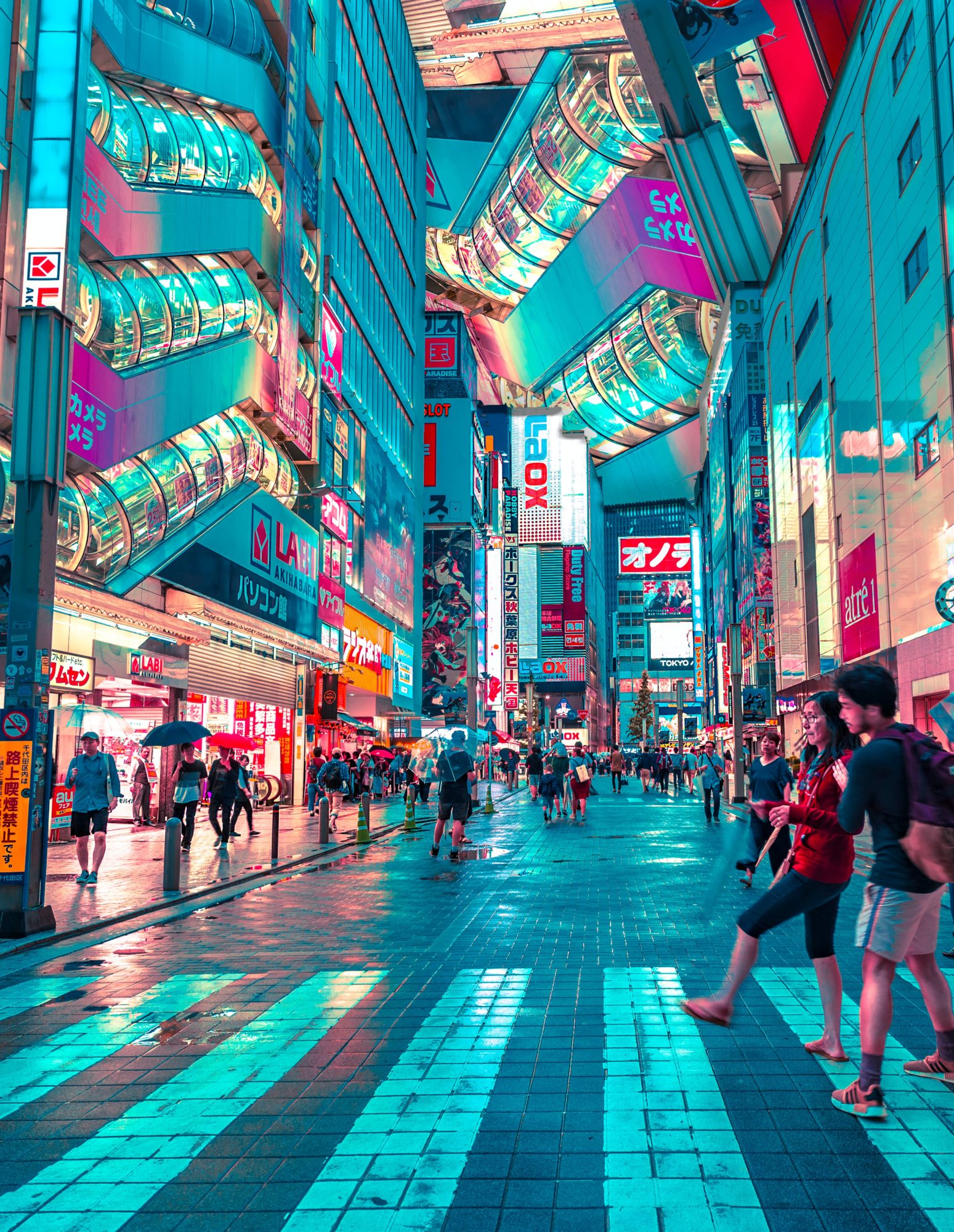 1.0 Preface
Earlier in the month we explored the future trajectory of window displays in an anomalous retail landscape, answering imperative questions, such as, "Has the window display as we know it run its course?", and investigating how brands and retailers can activate their windows to disrupt a shopper's retail safari and change their shopping mission, there and then.
Now we turn our attention to Launch Zones, including: what they are; when they are used by brands; why they are used by brands; and where you can typically find them. We also observe the relationship between window displays and Launch Zones to reveal why these two retail functions are often used conjointly for product launches, as well as identifying Launch Zone objectives and the benefits of each.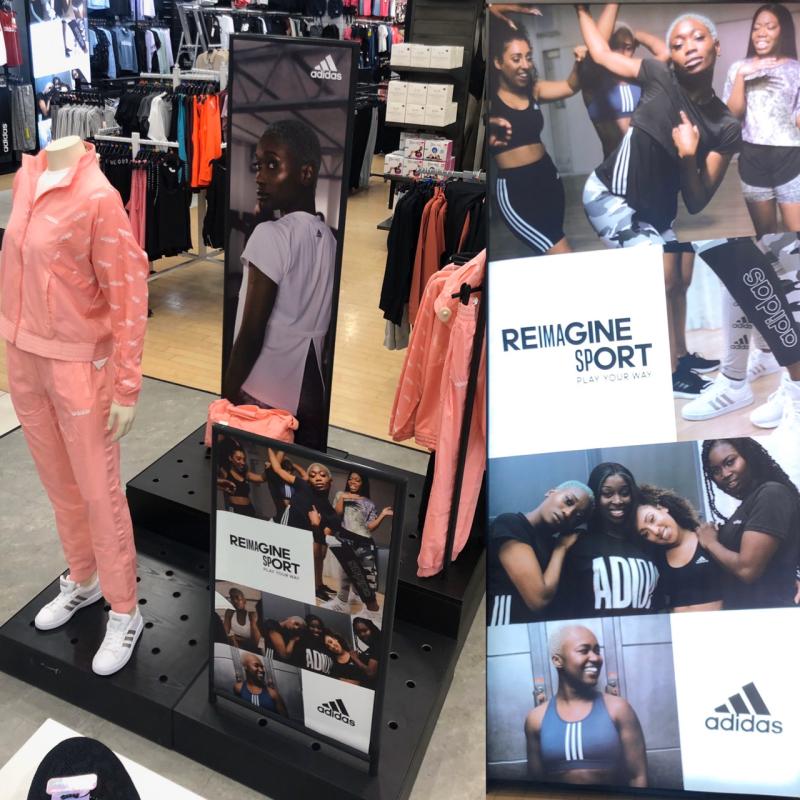 2.0 What is a launch zone?
A Launch Zone is an area in a brand store, retailer or key shopping location which is utilised to highlight the launch of a new product or collection on the market. Ordinarily, a Launch Zone is a branded space which is utilised for the sole purpose of product marketing, with the new product or collection being available to shop at a nearby concession.
As well as informing shoppers of the new product or collection on the market by displaying this merchandise in a visually appealing way, the typically free-standing nature of Launch Zones means that they can be approached from all angles and subsequently, explored – creating an air of product/brand immersion for shoppers.
In some cases, brands curate Launch Zones that do more than simply inform shoppers of a new product/collection launch, using the opportunity to educate, engage, entertain, promote support for a cause or express dedication to a community (more on this later).
What's more, a Launch Zone's temporary nature creates an impression of exclusivity, with shoppers of today experiencing a new store feature to which shoppers of tomorrow may not be privy. We identify this sense of exclusivity to be a definition of luxury – elevating the shopping experience for consumers by creating hype.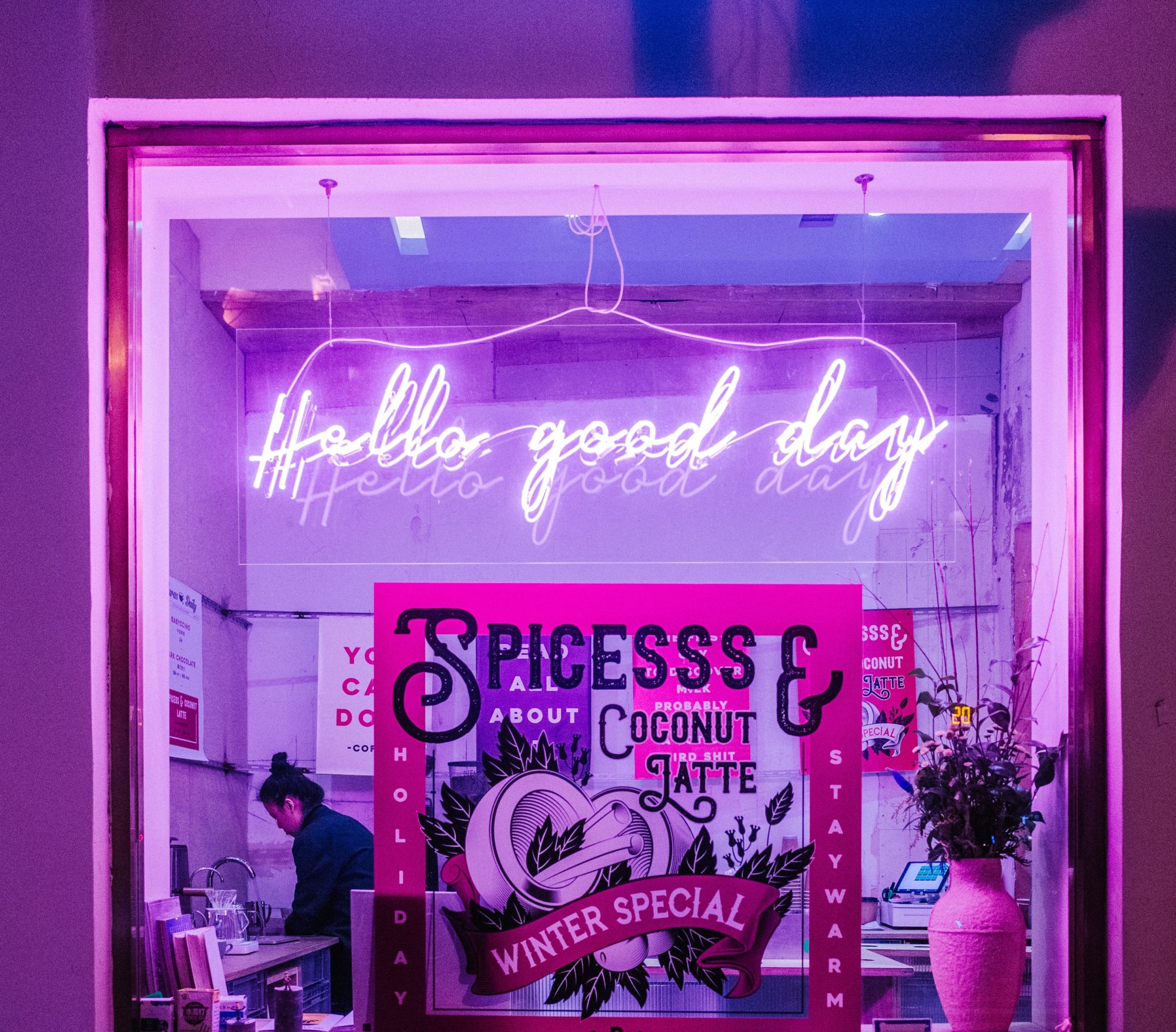 3.0 The relationship between window displays & launch zones
Window displays and Launch Zones are very often used in conjunction with one another for their unique benefits and means of influence.
A window display informs shoppers of a product launch outside of the store, disrupting shoppers' retail safaris and tempting inquisitive shoppers into the store to seek further product/brand engagement. Next in order, a Launch Zone inside the store to create a continuation of this brand immersion and product launch story, further encouraging shoppers to engage with the new product or collection as they are directed to shoppable regions displaying the featured merchandise.
This synergetic twosome allows brands to better influence a customer's journey in relation to the product launch than the independent use of these product marketing elements.
4.0 Launch zone objectives
Identifying launch zone objectives and the benefits of each
4.1 INFORM
4.2 EDUCATE
4.3 cause marketing
4.4 COMMUNITY
4.5 ENGAGE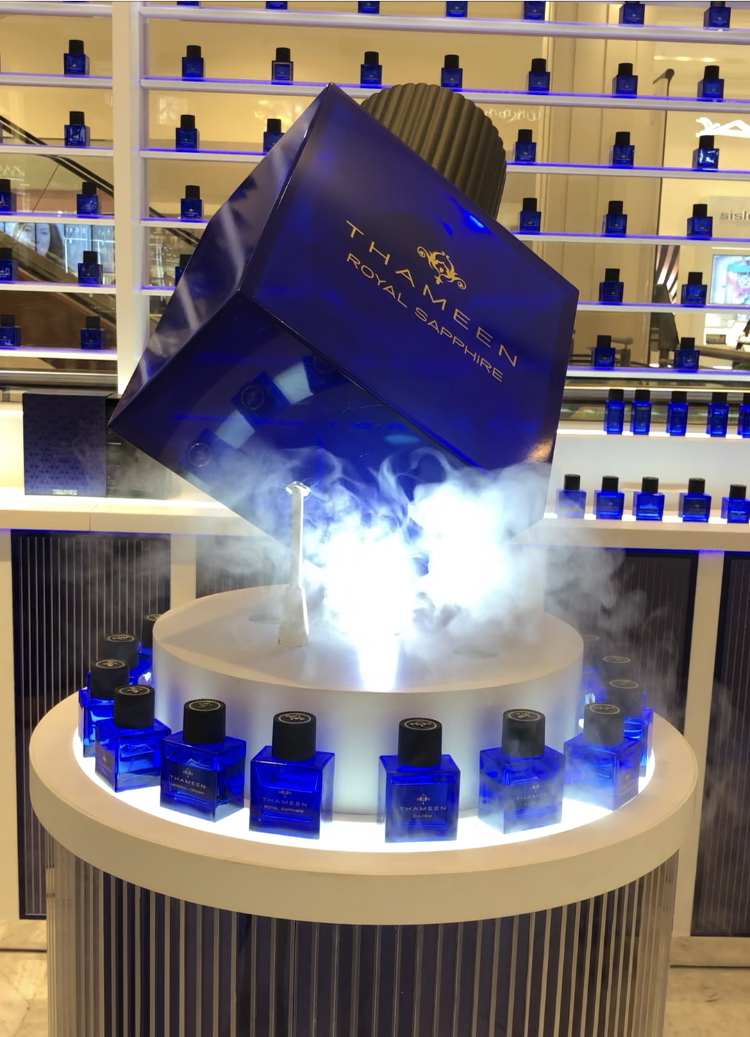 A Launch Zone that simply informs shoppers of a new product release is a Launch Zone in its simplest form, and the basis for all Launch Zones that offer advanced functions and features to augment the shopping journey and attain ultimate recognition among shoppers.
An exclusively informative Launch Zone should not necessarily be seen as inferior if it achieves its missions and objectives, such as was the case with the adidas x Ivy Park Launch Zone in the JD Sports' London flagship.
Design4Retail were elected to curate a shoppable Launch Zone at the JD Oxford Street store which would brandish the new adidas x Ivy Park range of apparel, footwear and accessories, using Ivy Park graphics and branded elements from the JD toolkit. Complete with impactful floor graphics, accessory units, footwear plinths and footwear towers to distinguish the range's hero products, we designed, developed, produced and installed an effective Launch Zone defining this long-awaited collaboration.
The temporary Launch Zone performed as a beacon for the product 'drop', further inciting hype among adidas, Beyoncé and athleisure fans, alike.
This suggests that exclusively informative Launch Zones can be used to good effect when the brand already has a dedicated following. However, brands with a less established following that choose to deploy an exclusively informative Launch Zone naturally have to work harder to stop shoppers in their tracks. This can be achieved by creating a Launch Zone that is visually striking to the point of being awe-inspiring.
A great example of how a brand has made a Launch Zone visually striking to the point of being awe-inspiring, is British Fragrance brand, Thameen. In the UK's most prestigious department store, Thameen deployed a handful of attractive factices engineered to expel a vapour, creating an illusion that the fragrance is going up in smoke. The addition of the contemporary movement really made Thameen's product marketing stand-out whilst also giving shoppers of the high-end department store a glimpse into the personality of the brand.
Going forward, we believe that brands will have to increasingly consider using Launch Zones not solely to promote a new product release but to simultaneously contribute to enhancing the experiential and interactive nature of physical retail to augment shoppers' retail safaris.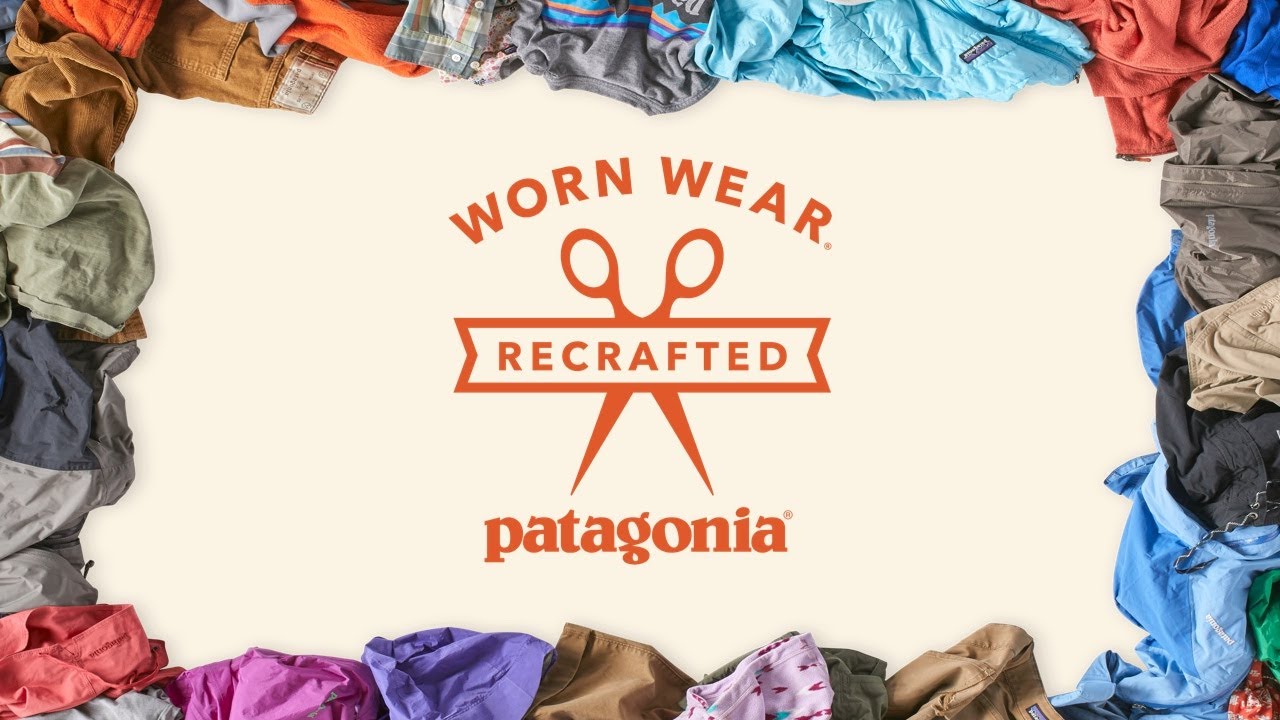 4.2 Educate
Consumers are increasingly, and rightfully, demanding a greater deal of transparency from brands, including details about the way that the brand operates and details about the new products that it is bringing to market. Consequently, consumers are receptive to and welcome the information that brands share with them, with a Launch Zone presenting the perfect opportunity for brands to communicate the "who, what, where, when, why and how" of a new product release.
We most commonly see this type of product marketing among new innovations – primarily those that aim to increase sporting performance, or improve the overall health, comfort and wellbeing of consumers.
adidas' product launch campaign for its Ultra Boost 20 running shoes, for example, incorporated key Boost technology into the campaign concept to educate the consumer on the benefits of Ultra Boost footwear, highlighting the footwear's Tailored Fibre Placement technique, a TPU midfoot cage and heel clip, signature soft foam and Stretchweb technology, among a few.
Teaming up with NASA, adidas sent the new Ultra Boost 20 footwear into space to see how the shoes would respond and perform in a low gravity environment – sharing this product story with shoppers via its product launch campaign which was judiciously entitled, "Space Race".
From TOMS' One for One campaign and Patagonia's Worn & Wear directive, to Saint James treasuring time-honoured traditions of an ancestral Norman craft, storytelling has long been part of brands' marketing strategies..
Using a Launch Zone to share the story about a product and how it came into being not only responds to consumers' inclinations of wanting to know everything about the product before they consider making a purchase, but it also invites consumers to share an experience with the brand – fostering feelings of inclusion and familiarity with the product.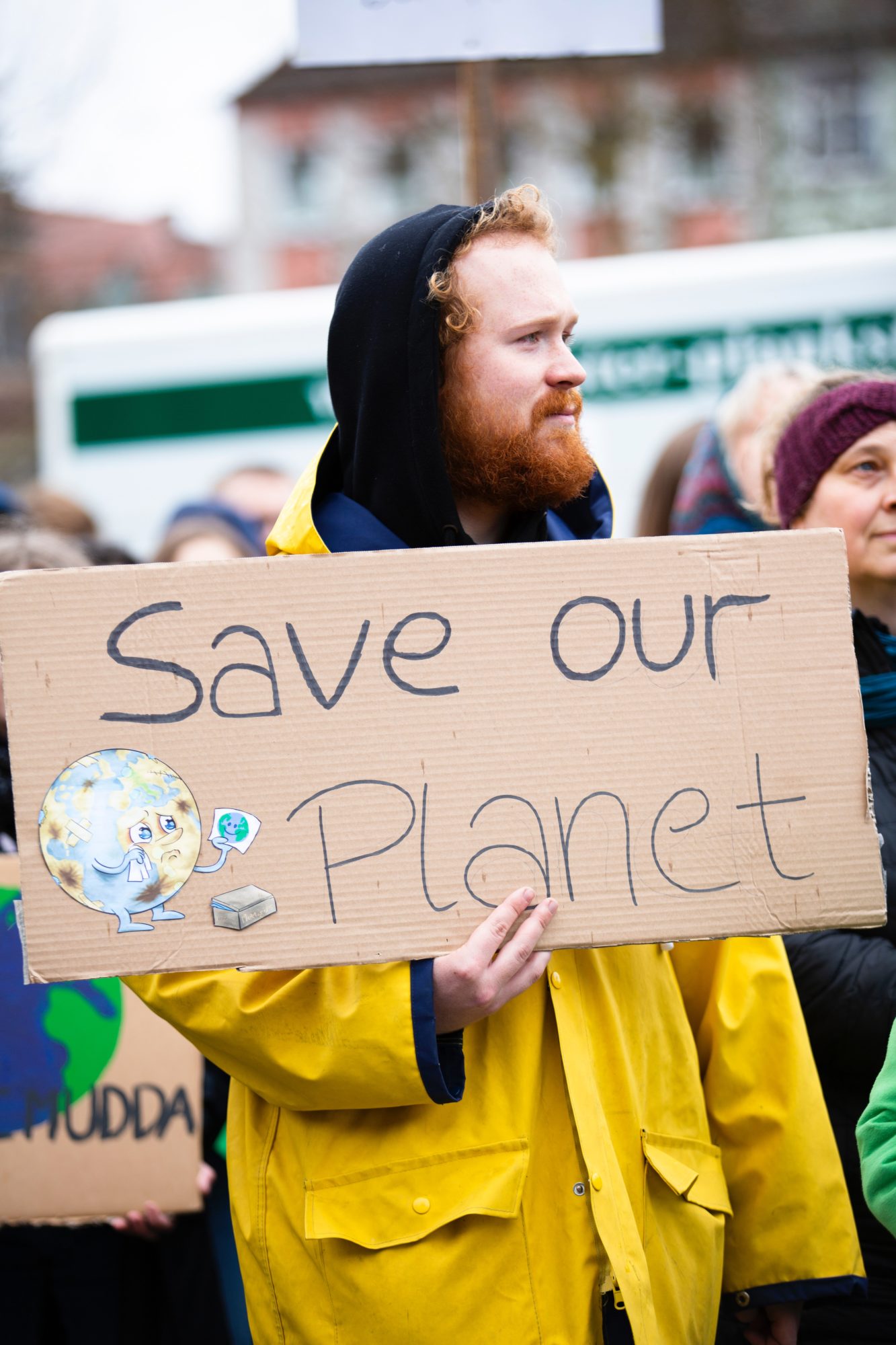 4.3 Cause Marketing
Mentioned previously in our first report of the month, "A Window into the Future", people are increasingly seeking purpose before product, being drawn to brands which use their platform to influence progress for social and environmental issues, as well as overtly supporting the views, beliefs, and lifestyles of their followers.
This could be observed a couple of months ago when several clothing brands launched LGBTQ+ collections for Pride month. Those that launched their collection to demonstrate genuine support for the brand, beyond commercial interests, acquired more followers that those who simply launched the collection exclusively for economic gain – brands which unsurprisingly proved very unpopular among the LGBTQ+ community.
An example of a brand that approached the selling of Pride merchandise well, is Banana Republic. Alongside the launch of its Pride collection which includes a range of apparel and accessories, as well as the option to purchase Pride-themed gift cards, Banana Republic announced that it has so far donated just under $500,000 to support the UN Free & Equal Campaign, with proceeds from the profits made on the 2020 Pride collection further contributing to this figure.
Brands that are able to partly or fully offer their product marketing platforms, such as Launch Zones, to a cause or movement of progress are able to engage with customers on a level which goes much further than the product – achieving deeper and more meaningful connections with customers as a result.
For instance, in March this year, adidas implemented Launch Zones in key Sports Direct stores in the UK in conjunction with International Women's Day to encourage women to reimagine sport and embrace movement, regardless of shape, size or athletic ability, alongside promoting their inclusive sizing range.
We believe that brands must overtly align themselves with a cause, or at the very least with the values, beliefs and lifestyles of their target consumer-base – using brand and product marketing platforms to promote their directive.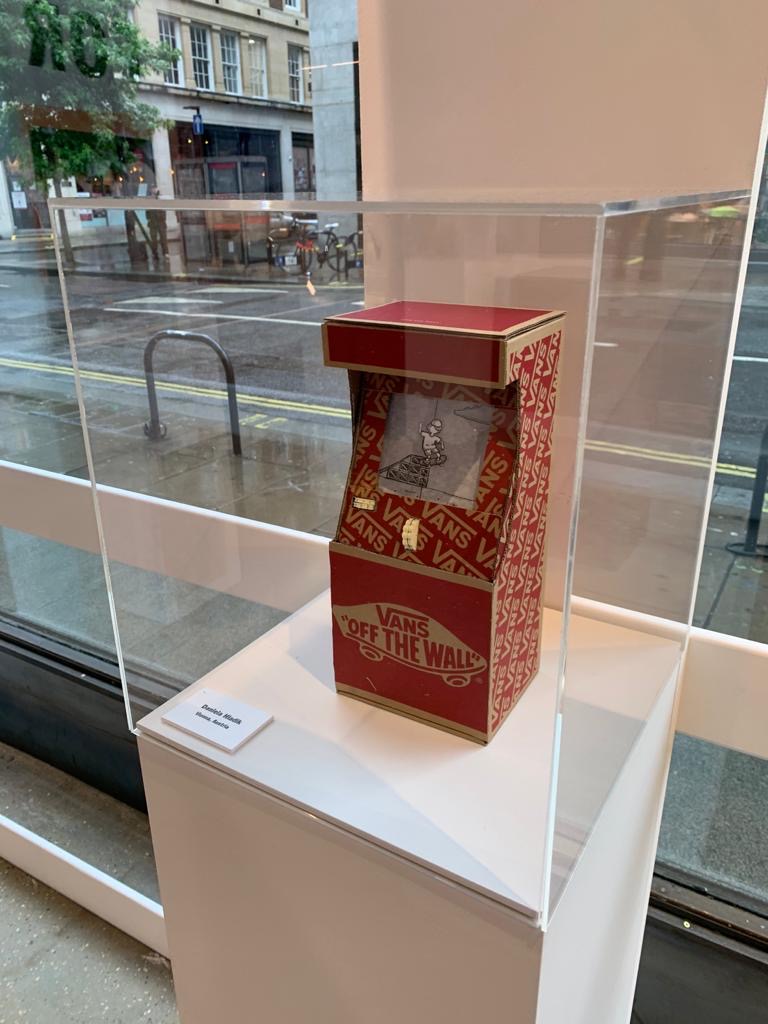 4.4 Community
Launch Zones that simply communicate a brand's strong affiliation with a community can create a loyal following. Be that as it may, brands that choose not only to acknowledge a community but to celebrate a community, can further enhance the connection that they have with their customers and gain an artillery of brand advocates.
This can be achieved by using community-driven content in the design of branded retail environments and spaces – a strategy observed in the Van's London Flagship by our Head of Marketing and New Business on her recent retail safari to London.
Making up the front of store activation of the Vans' flagship was a display of community-driven content in the form of little models. These models are home creations that brand fans personally sent to Vans – serving as a reminder of how important it is to support and celebrate members of our communities at this time.
Bershka is another great example of a brand that incorporates community-driven content into its physical retail strategy. The community content is created by brand fans online and shared via Bershka's dedicated hashtag – #BershkaStyle. The display of this hashtag is incorporated into its marketing activations across its physical retail environments and branded spaces, such as in its window displays and Launch Zone configurations, to encourage new customers to join the Bershka community and existing community members to further engage with the brand and its products, both online and offline.
Once again, a Launch Zone is a perfect way to communicate a community directive with the added benefit of being able to change the directive for the community to which the new product appeals.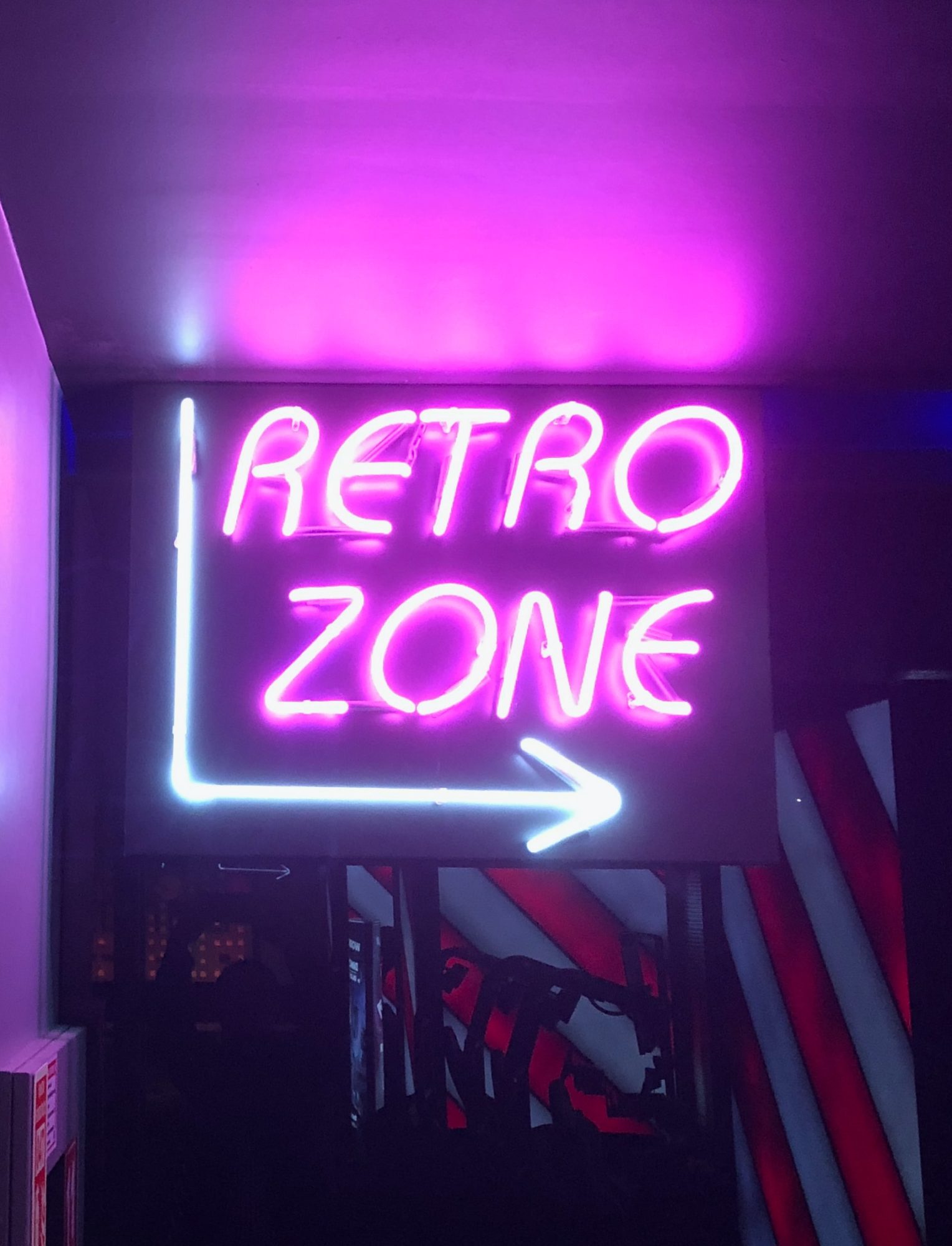 4.5 Engage
A Launch Zones that engages shoppers and allows for them to tangibly interact with this product marketing platform is arguably the most effective type of Launch Zone. It is a Launch Zone that authorizes superlative brand/product engagement – an element of physical retail which is highly sought after among people who habitually shop for leisure.
With this in mind, we are naturally seeing more brands implementing experiential elements into physical retail configurations across the board, from inside brand stores and shop-in-shops to window displays and Launch Zones, including those located in key shopping centres – referred to more commonly as pop-ups.
Guerrilla marketing campaigns are all about the experience and typically use elements of surprise or unconventional interactions with shoppers to curate engagement with the brand and its new product releases. What's more, guerrilla marketing can seamlessly be incorporated into product marketing via Launch Zones, illustrated by Reebok for the launch of its new ZPump 2.0 trainers back in 2016.
Reebok's 'Are you fast enough?' marketing campaign challenged passers-by of the Launch Zone to run at a minimum speed of 17 km/hour – using a tracker to accurately measure the speed of passing pedestrians. Upon completing the challenge, the glass showcase opened up, inviting winners to pick their free pair of Reebok ZPump 2.0 shoes. In putting in the time, effort and capital, Reebok went out of its way to create an experience desired by modern-day shoppers and was rewarded with enhanced brand engagement, receiving over 275 thousand views on YouTube, over 30 thousand Shares across the social media platforms and news coverage from several outlets.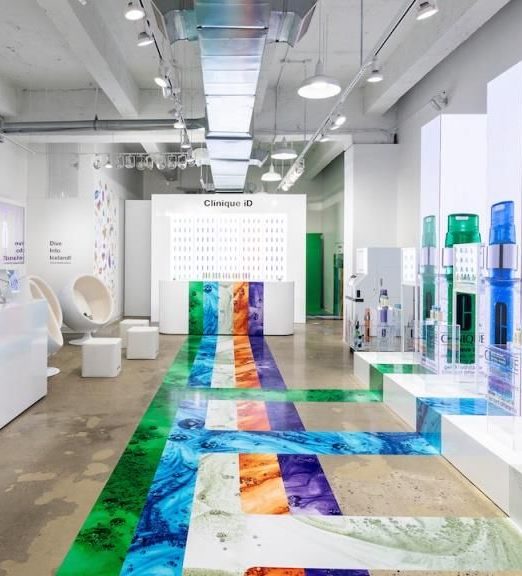 Shoppers are also showing an increased interest in retail environments that encourage interaction with digital elements for their typically impressive AI functionality and the ability to manipulate onscreen content and subsequently acquire a certain degree of control over the brand/product experience. Interactive digital elements implemented in the design of Launch Zones also removes the need for brand personnel to be present – a requirement for many brands – whilst still maintaining a high degree of experience and interaction.
On the launch of Clinique's iD product range, the brand transformed several zones in key shopping locations in the US into interactive and experiential environments called ID Clinics as part of their product marketing strategy for bringing the new product to market. The ID Clinics invited shoppers to learn about skincare protocols with digital touch-points taking visitors of the pop-up on a journey to creating a custom blend of face cream, tailored to the individual. The primary digital touch-point comprised of a high-tech Beauty Bar which used functionality on an iPad to perform a skin diagnosis, as well as inviting shoppers to take an accompanying quiz to determine their lifestyles. Further digital touch-points included a VR experience and a photo opportunity in the beautifully curated branded environment.
For visitors of the pop-up that chose to go through with the purchase of their tailor-made Clinique iD skin cream formula, further experiential components were added into the customer journey, including the ability to personalise the product packaging.
Not only would we like to see more brands and retailers implementing engaging product marketing strategies into their Launch Zones, but we would also like to see the gamification of Launch Zones. It's important that we recognise the growing presence of gaming in our everyday lives, popular for its ability to engage, yield an experience, provide elements of control and moments of escapism, among a few. Thus, we believe that brands should consider utilizing gaming in their wider retail strategies, with Launch Zones presenting such an opportunity for its application.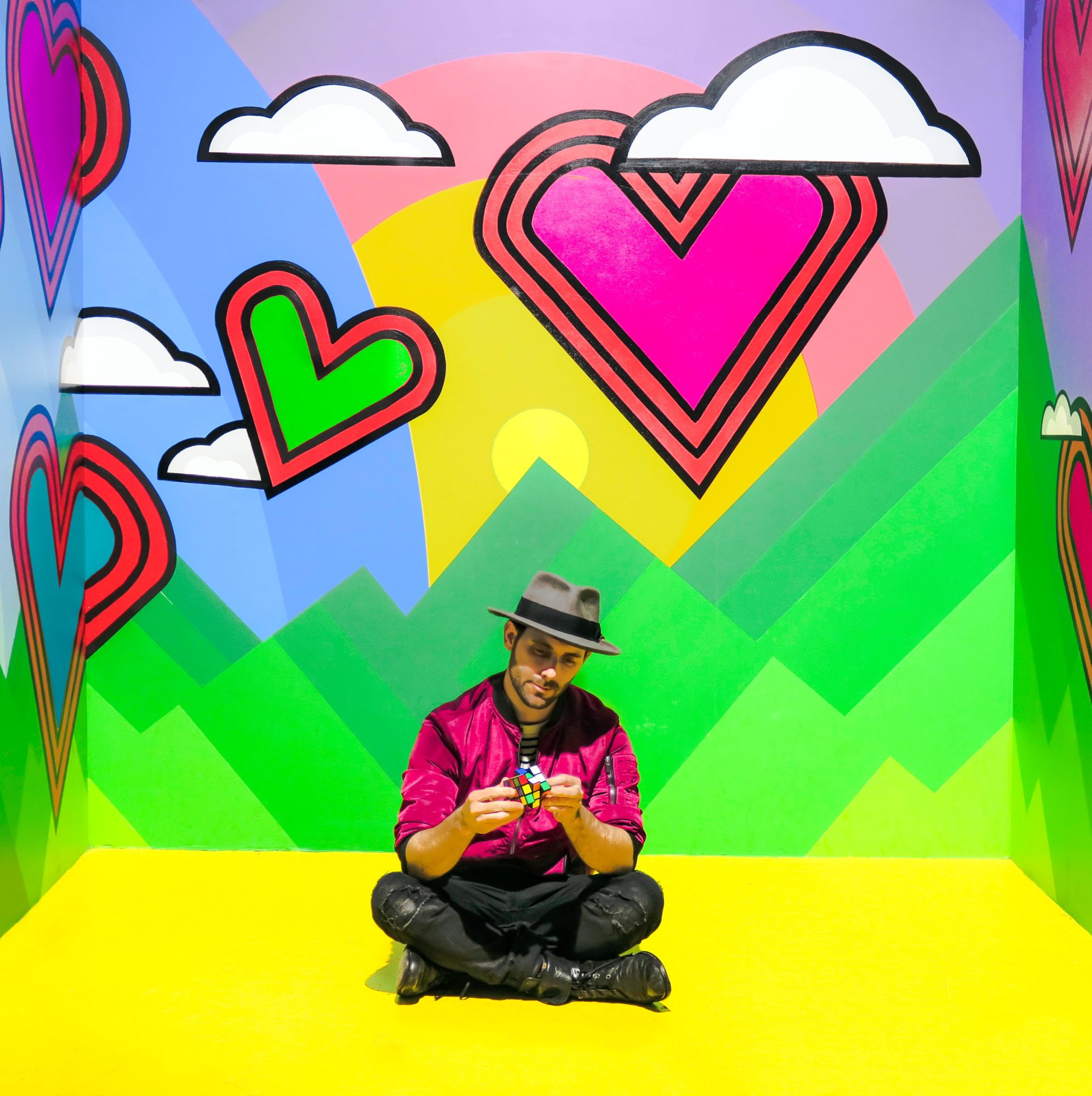 5.0 Key Takeaways
Bridging a gap and augmenting the shopping journey
Launch Zones are an effective way of promoting a new product on the market, not least because they can be placed between product marketing elements outside of a store and shoppable regions within a store that feature the new release – bridging a gap that often occurs in a customer's journey. What's more, unlike graphics or your typical window display, Launch Zones are a tangible product marketing element that can be explored – a highly sought after feature among shoppers of physical retail for its ability to augment the retail safari.
Choosing a Launch Zone objective
Dynamic in their appearance and capabilities, Launch Zones give brands/product marketers the ability to share whichever directive they so choose and control the way and extent to which shoppers engage with this directive. Needless to say, the Launch Zone objective that brands choose, whether this is to educate, engage, entertain, promote support for a cause or express dedication to a community, must be relevant to the product and its target audience – with some brands opting to deploy two or more objectives in some instances to make for a more comprehensive product marketing strategy.
Launch Zone of the future concept
In creating a Launch Zone of the Future concept, from the insight that we have gathered, the Launch Zone will have to do more than just inform with particular emphasis on fostering engagement among shoppers and the product release. Taking this further, with evidence of gaming's growing presence and popularity in our everyday lives for its ability to engage, yield an experience, provide elements of control and moments of escapism, going forward we believe that gamification of Launch Zones will become commonplace.