Living the Brand _
Blurring boundaries between retail and hospitality
"It strikes us that there is extremely fertile ground in the intersection between retail and hospitality."
How many times have you read about a new retail concept providing the 'ultimate brand experience' only to find, in reality, it falls short of this promise? Very often this is because traditional retail environments aren't able to fully recreate the context required for consumers to immerse themselves in the brand and product offer. Recognising this shortfall, many forward-thinking brands across the globe are becoming more creative and blurring the boundaries between retail and hospitality to create environments that more naturally set us at ease and help us to 'live' the brand in the most literal sense. We explore some of the key design directions and most innovative initiatives shaping the growing trend of deep branded spaces…
Even when it comes to shopping in the physical world, it seems that there is still no place like home. Just as our own homes are the ultimate expression of ourselves, our tastes, interests and personality, many brands have proven that creating a retail environment that is the 'home' of the brand helps them to express the passion and spirit of the brand in a more compelling way.
We have recently spotted several notable fashion brands taking this approach, and one of our favourite examples is the 'Maison' concept by the Italian luxury brand Bottega Veneta. Taking a tour of their stores throughout the world, each one is carefully designed and curated to reflect the architectural style and local nuances of their location. Their latest concept opened its doors on Madison Avenue last month with a materials palette said to be inspired by the NY skyline, and a homeware department emulating the ideal NY apartment.
Meanwhile, Issey Miyake secured a beautifully preserved traditional machiya (traditional wooden townhouse) to establish their latest boutique in the city of Kyoto. The store also comes with a traditional kura, or storehouse, which houses an intimate gallery space.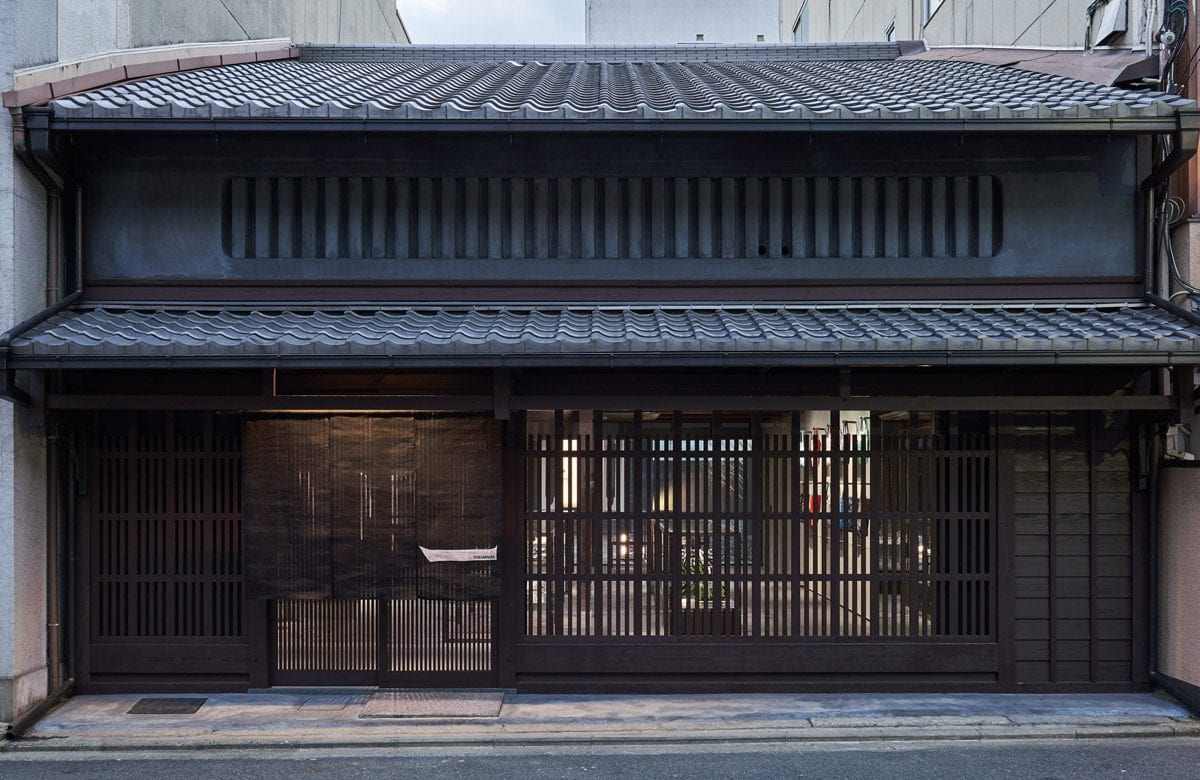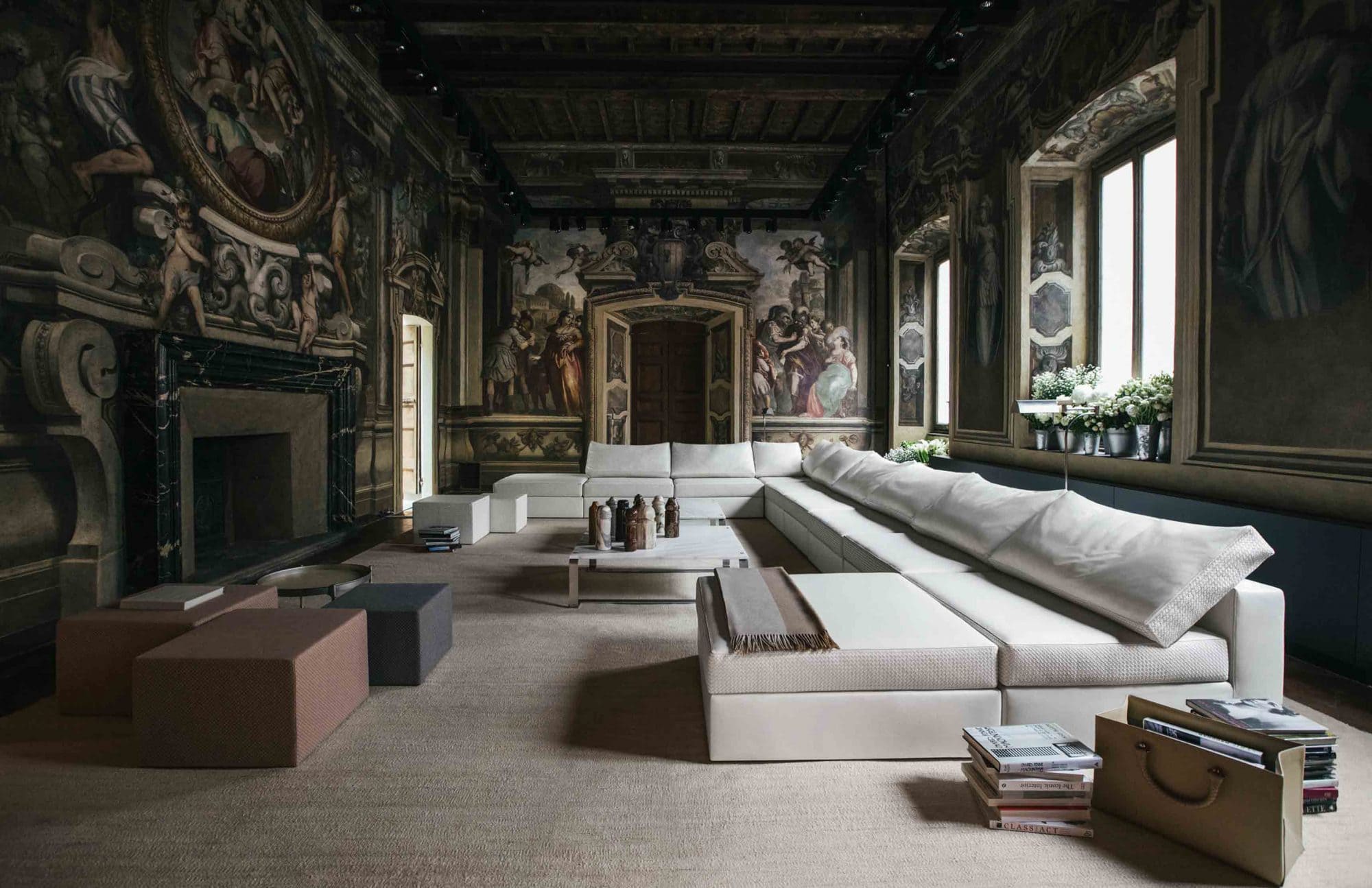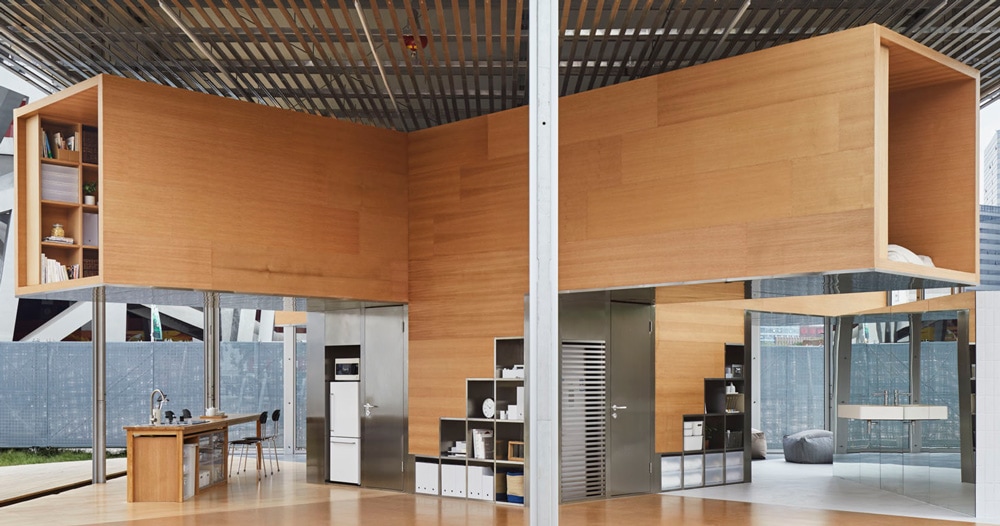 apartment stores
Progressive furniture retailers including John Lewis, Loaf, Swoon Editions and IKEA are eschewing the traditional room-set experience by turning their showrooms into spaces that closely resemble our own homes. Dubbed by many as the rise of the 'apartment store', these shoppable spaces help consumers to visualise their products in context in the most intimate and immersive ways.
Following in their footsteps, the Japanese lifestyle retailer Muji recently opened their first pop-up 'apartment' in London. The temporary space, named Muji Life, was completely furnished with their range of products, encouraging visitors to browse the utilitarian-style bedroom furniture and bedlinens.
There was also a working kitchen, showcasing the brands new snacks and hot foods, alongside a series of workshops and events centred on mindfulness, sleep and skincare.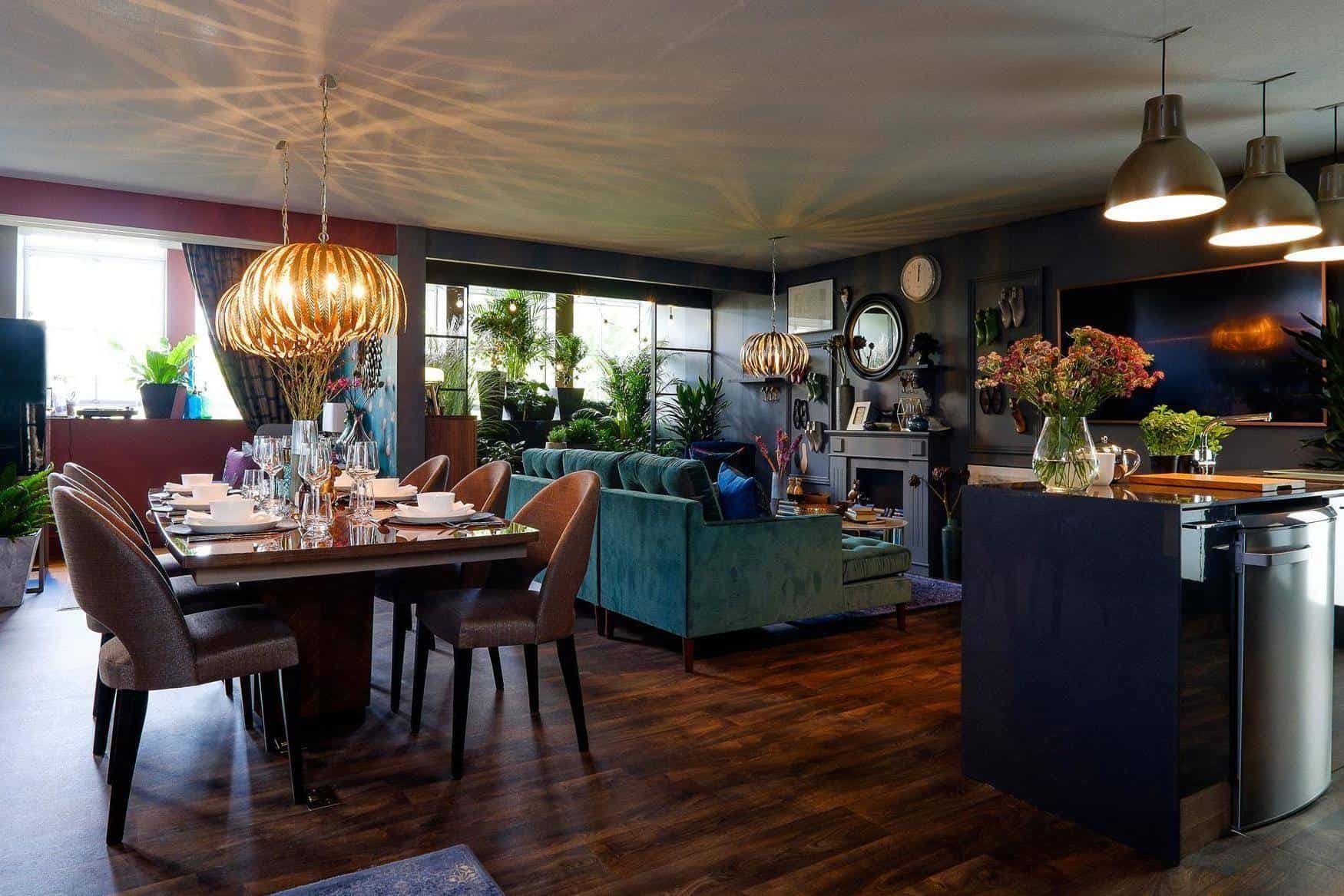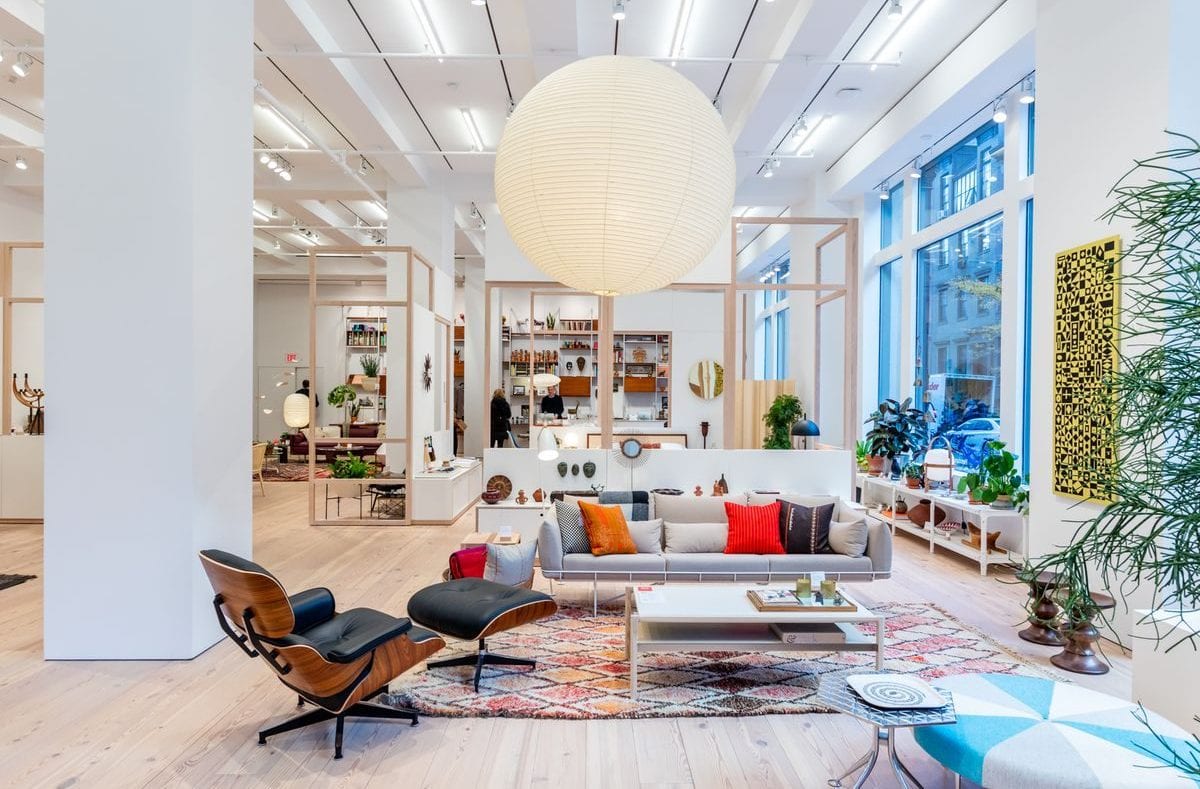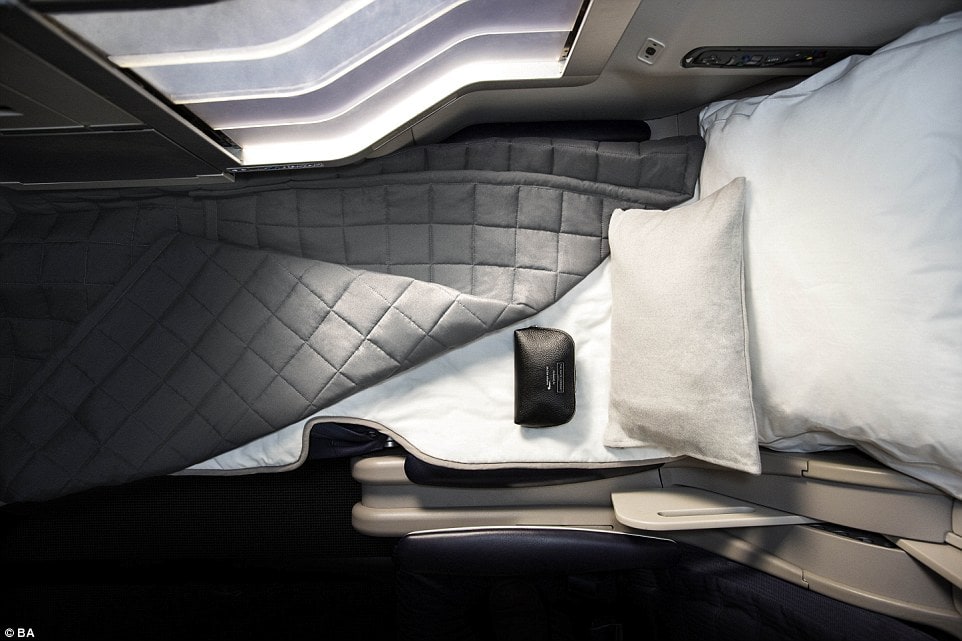 shopping in context
We believe that much of the success of the apartment store concept lies in the ability to enable consumers to test, try and visualise products in context. Not only does it help people to imagine how they might look in their own homes, it encourages them to fully assess if they will deliver the functional results they were hoping for. With this thought in mind, imaginative brands are exploring how product test and trial can also be encouraged way beyond the confines of the four walls of the store.
We love the innovative thinking behind a recent initiative from The White Company whereby, in a bid to position the brand as a destination for the ultimate night's sleep, they have partnered with British Airways to provide passengers with bedding and amenity kits to trial on long haul flights.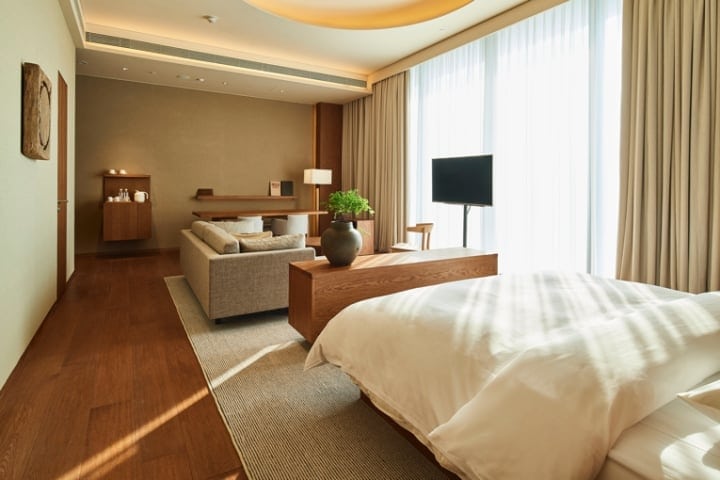 a place to stay
Taking the idea of travel, hospitality (and sleep) to new levels, we are witnessing a rise in the number of brands becoming hoteliers and creating the ultimate brand experience. Once again, Muji are leading the way. When they launched their new flagship destination in Shenzhen, they surprised many by announcing that the store connected to a Muji Hotel; marking a brand first and complete departure for the Japanese lifestyle retailer.
The 79 room hotel allows customers to literally eat, shop and sleep the brand. Designed around the concept of wellness, it demonstrates the brands' dedication to helping consumers to achieve a holistic, healthy lifestyle. This translates into the rooms themselves, which are filled with minimal Muji furniture and home goods, designed with simple, natural materials. The store is integrated into the second and third floor of the building and is the largest in China. 'Experience' also matters here with a programme of classes and workshops.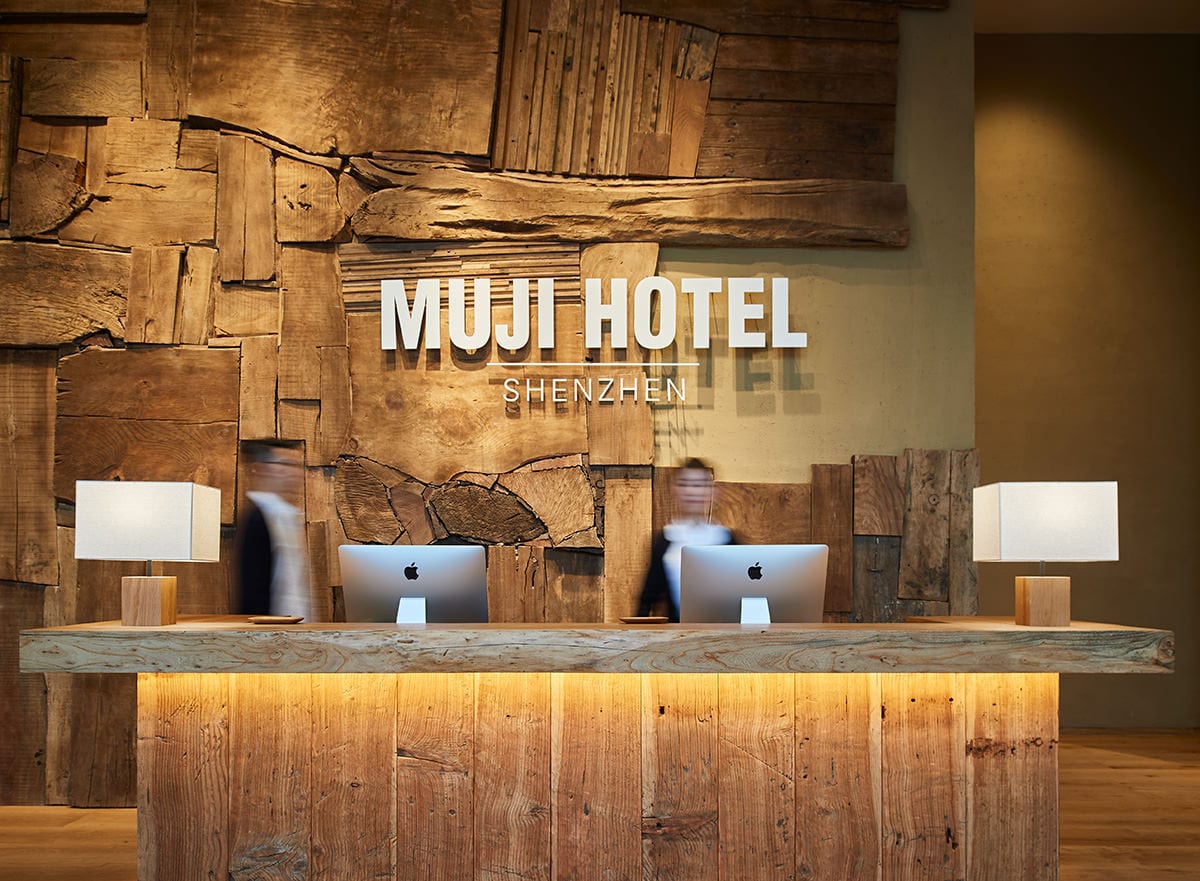 brand 'storyliving'
It's interesting to note that brands such as Converse and YSL Beauté have also opened hotels of their own in recent months; albeit taking a more transient, pop-up approach. We love that each of these brands have taken a very different approaches to the same idea, staying true to the personality of their brand.
Playfully named 'The One Star Hotel' the pop-up hotel from the iconic brand Converse was based in a former warehouse in the hip East London enclave of Hoxten, exuding a laid-back vibe that their sneaker, skate, music and fashion followers love.
In contrast, the luxury beauty brand opened the YSL Beauté pop-up hotel for just 4 days, in time for Paris Fashion Week. Describing their approach as a strategic shift away from storytelling to 'storyliving', the space was designed to encourage guests to experiment with the brand's services and products, create digital content for social media, but not make any purchases.
our perspective
It strikes us that there is extremely fertile ground in the between retail and hospitality, as it presents brands with an opportunity to create the clearest and purest expression of their brand and the ultimate destination. We anticipate that many other brands and retailers will take steps into this territory in the months to come; opening up facets that may be hidden and inviting people to not only experience but, in effect, 'live the brand' for a short while.