How will beauty adapt to & own the 'new normal'? _
Re-engaging with customers in the physical realm during the pandemic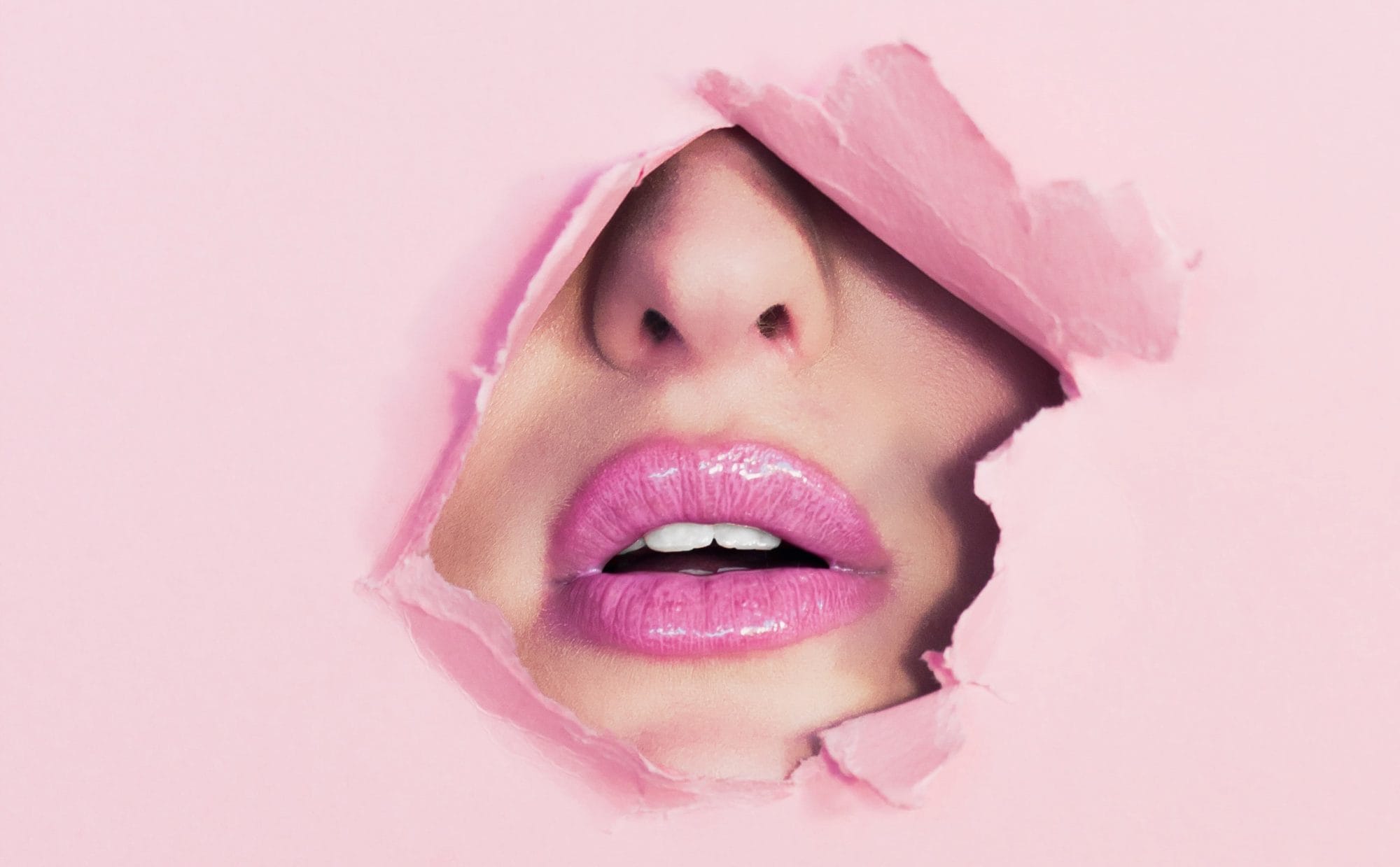 On re-opening beauty
The intimate and experiential nature of beauty retail means that there is a great deal to consider in terms of re-imagining the customer journey and using agile retail to alleviate customer fear in an age of uncertainty. Our exploration into the possible futures of retail in a post-pandemic world has led us to believe that the temporary measures that we are seeing currently will ultimately have to evolve into a longer-term solution that better meets the forever needs of customers whose number one agenda will be to protect themselves and others.
Through innovation and ingenuity, the beauty industry can be the sector that shines the way forward. Where some see a roadblock to conducting business, we see a new doorway opening. With collaboration between design partners, manufacturing suppliers, brands and consumers, we can not only get back to a sense of acceptable normality but bring back the joy of first-hand shopping and brand experiences.
In our latest insight report, we explore the possible pathways for retailers and beauty brands re-opening during today's landscape by discussing the top 10 considerations to be had by beauty brands and retailers when it comes to re-engaging with customers in the physical realm of retail, including:
_1         Interaction-free service
_2         The new 'hygiene'
_3         The future of testers
_4         Shopping by appointment
_5         Informed decision making
_6         Virtual consultation
_7         Reconnecting the community
_8         Re-inventing packaging
_9         A.I beauty
_10       Non-mission shopping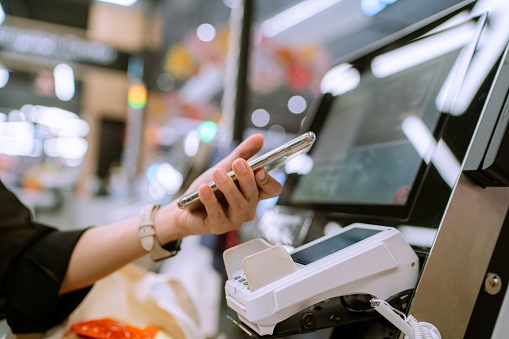 1- Interaction-free service
It's clear that globally all retail experiences are going to have to
adapt to a new way of functioning, not only to weather the current
situation but potential future ones too. Retail stores the world over
were not designed to support social distance or operate in a sterile
way. According to a poll by 'RetailX' – "Almost nine in 10 (89%) UK
shoppers say they have reduced or stopped their visits to shops
as a result of the COVID-19 pandemic". These statistics can be
interpreted as a litmus test for the current shopper fear of entering
retail environments in their existing formats.
The study also showed that only "43% 'of shoppers' say that after
the pandemic is over they expect to carry on shopping in the way
they do now". This indicates that shoppers will absolutely need to
be convinced to return to physical stores and the only way that
can be achieved successfully is through the introduction of new
measures and policies that assuage fear and build trust.
It can be said that shopper fear stems from the justified concern
that interaction with anyone or anywhere outside of your specific
household is a risk. It is this risk that drives shoppers away
from physical retail environments, so by removing the need for
interaction, we remove one barrier to customers returning to stores.
For traditional retail, interaction seems like an unavoidable
problem and the challenge of getting shoppers to return to physical
environments appears steep. However some brands around the
world are already operating in ways that show how reduced
interaction can be delivered without negating customer experience.
Korean beauty store Innisfree had been experimenting with its new
shopping concept entitled 'Self Store' well before the pandemic hit.
We visited one of these stores in South Korea's capital city Seoul
and were pleasantly surprised by the quality of the self service
experience. Shoppers can browse at their leisure surrounded by
digitally enhanced ticket strips, signage and checkout experience
– all but removing the need for staff interaction without reducing
the level of education and engagement with product required to
support a satisfying shopping journey.
With the need for staff to assist customers reduced, their focus
can be redirected to keeping the space clean and safe, sanitising
consumer touch-points and providing shoppers a sense of security.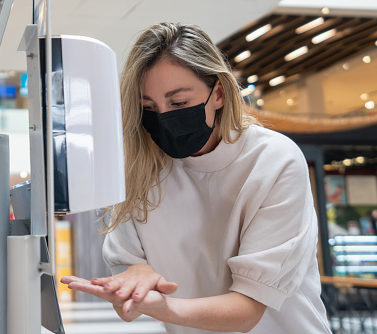 2- The new 'hygiene' is hygiene
In retail 'hygiene' is a term used to define the requirements
needed to run a store successfully by meeting the expectations of
shopper demand. For instance shoppers expect to be able to pay
for items using a variety of payment methods, not being able to do
so creates friction and subsequently barriers to purchase. However
in social climate of today, the new store 'hygiene', is hygiene.
With consumer anxiety at an all time high, logical fear of public
retail spaces is translating into a reluctance to visit them. Stores
and brands are going to have to do everything they can to protect
and assure customers to take the risk and return to shops again.
Robust cleaning policies and investment in new sanitisation
technologies will be paramount in not only making shoppers feel
safe enough to shop, but also to ensure retail is doing its bit to
combat the spread of this virus and reduce potential future threats
to business operation.
Brands need to embrace that moving forwards, they will be
expected to provide a permanent hand sanitisation / hand washing
facility; these sanitisation facilities should feel permanent, clean
and luxurious. In a competition set by a creative muse of ours
here at D4R; 'Bompas & Parr', entrants created some wonderful
and whimsical conceptual responses to the 'Fountain of hygiene'
sanitiser design competition.
Using luxury materials and a healthy dose of innovation the
entries submitted illustrate how this could become a ritualistic
norm for us all- a step we remember to engage with at the start
of any retail journey in a post pandemic world. The concepts also
showed how good design can create desire to use the sanitisation
facilities, with future shoppers potentially favouring brands that
do it well over brands that choose to do it in a temporary and
lack-lustre way. Think being pleasantly surprised by the beauty and
majesty of the rest room in your favourite restaurant as opposed to
the utilitarian style found in supermarkets and public precincts.
We think that hand sanitisation will evolve from an
epidemiological measure into a habitualistic yet 'chic' ritual.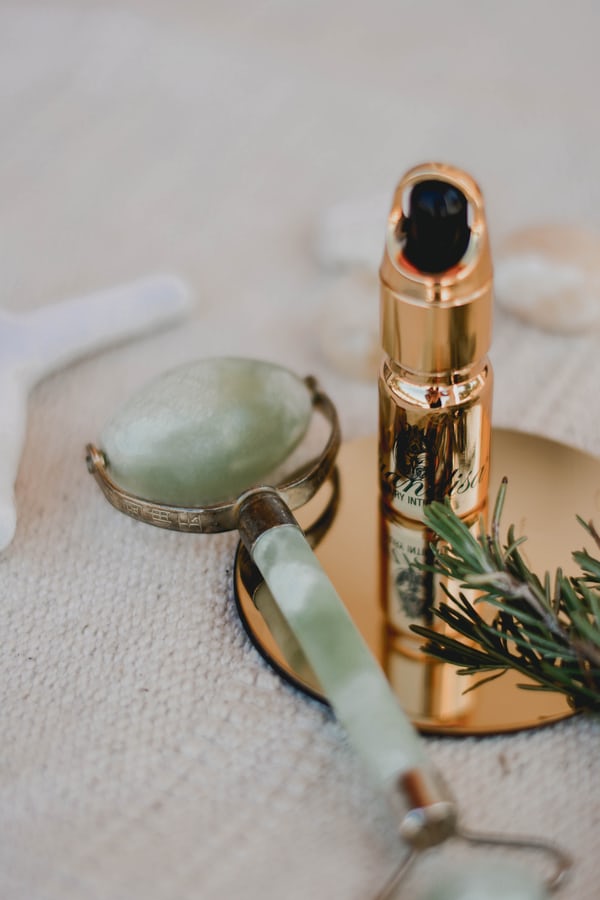 3- The future of testers
The way that cosmetics retail is conducted has some
fundamental issues that conflict with the ability to follow social
distancing and heightened hygiene practices. The industry relies
on product interaction in the form of communal testers and face
to face advice from brand product experts –both of which do not
mix well during a pandemic. A new way of providing the services
customers want will need to be devised.
Possibly the most pressing issue for beauty retail is rethinking
what the future of product testing should be. According to a study
of US consumers (by First Insight – CBO) '78% of shoppers do not
feel safe testing beauty products in-store'. Such a high percentage
of anxiety around testing product is bound to have a negative
effect on product engagement in stores, as well as increase the
amount of dissatisfied customers leaving negative feedback, due
to choosing the wrong product to purchase as they have not been
able to test out products easily before committing to a purchase.
Looking to the latest trends in packaging-free products such as
the 'naked' Lush range and trends within skincare, we can imagine
a world where sustainable and biodegradable single use ampoules
could replace traditional on shelf communal-use testers. Ampoules
make disposable and small products feel more luxuriant and
special, having a sense of being dedicated 'just for me'. Acting
both as a remedy for the lack of traditional test product going
forwards whilst providing an elevated experience for shoppers and
cosmetic enthusiasts.
Another solution to support the consumer in their product
testing, prior to purchasing their personal preference in product
is the idea of a range tester pack. Through necessity, gone are
the days of tester products, that often are well used and sullied
– instead free or low cost tester packs or product libraries could
be created. These packs could be enjoyed in-store at a regularly
sanitised vanity moment or taken home to be experimented with
at the shoppers leisure. Fine fragrance boutique; 'Floral Street' offer
a low priced scent library that allow consumers to try out their
entire range in small doses to find their specific favourite. Shoppers
can then return to store for instant gratification or order online the
scent they want most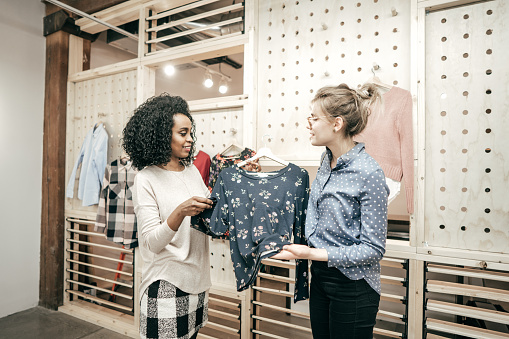 4- Shopping by appointment
With the way we shop needing both fast change in the short
term to regain revenue, and more wide ranging evolution for the
long term, the beauty industry has a unique challenge- to create
the new way to shop. With shopper density and volume posing an
issue during times of social distance the need for a new system of
interaction is paramount now, as well as to provide future proofing
to the shopper experience and preparing better for potential future
pandemics. Boots have recently invested in geo-targeted ads that
will let shoppers know when their closest store is less busy, helping
to facilitate social distancing in a world where public contact
spells anxiety for many. Swedish technologists Ombori's window scanning virtual booking concept gives users live updates on store
occupancy, and an option to join a virtual queue.
We believe that inviting shoppers back to physical retail spaces
with a more measured, dedicated approach will empower people
to return to stores. An increase in appointment based shopping
could help instil a sense of confidence in shoppers, by somewhat
removing the worry of high capacity shopping spaces and by
association, the heightened risk of contracting the illness. This
new mechanic would also make it far easier for staff to maintain a
clean and safe environment.
Shopping by appointment need not be a hassle either, brands
such as Diamond jeweller 'Vashi', perfume house 'Ex Nihilo' and
Matches Fashion make their experience truly special by offering
appointments that enable them to create a treasured and
personal experiences for each and every customer. In Mayfair,
London '5 Carlos place' is a store launched by Matches fashion that
offers a tailored experience allowing shoppers to choose what they
want to try on before arriving at the store. The selected garments
will be set waiting for the customer to arrive in their very own
changing room with their name on it – a truly personal touch.
Ex Nihilo offer the chance to book an appointment to craft your
own fragrance by combining base notes into a bespoke blend; the
theatre of the process make the service feel decadent and special.
Custom engraved bottles, choice of luxury decorative lids and
labels make these fragrances a perfectly thoughtful gift.
We are also reminded of the Selfridges fragrance lab which is
heralded as one of the best experiential retail moments of all time.
The fragrance lab activation, and its slow but meaningful nature
seems like a good precedent for creating more appointment based
product journeys that bring back both joy to shopping and feasible
logistic that calms the potential spread of viral pandemic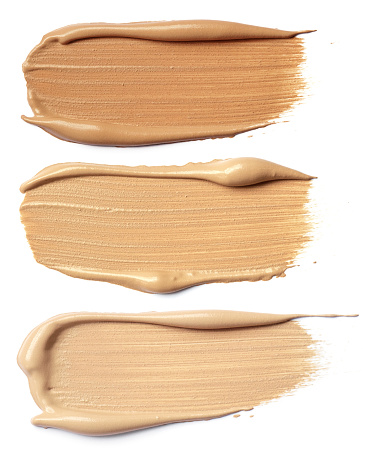 5- Informed decision making
Online sales have been one of the only ways beauty shoppers
have been able to get a hold of their cosmetic and skincare
favourites whilst lock-down measures force beauty halls to close
their doors. With non-essential stores set to re-open in the coming
weeks, brick and mortar retail will need a new approach to both
re-ignite sales and satisfy customers that have up until recently
taken their custom to online platforms whilst unable to visit stores.
Brands and retailers need to take a leaf out of the books of online
beauty start-ups and digitally native brands.
Creating an experience that provides all the benefits of online
shopping and more within a store will be of great importance
when it comes to convincing shoppers to return to physical
environments. Digitally native brands such as 'The Inkey List' &
'Il Makiage' are shining examples of how an effective customer
journey can nurture decision making, engage their community in
an omni-channel way with content, and provide real world benefit
to its customer-base.
In the world of beauty & skincare, the one size fits all approach
just doesn't work for its demographic, often leaving them lost
and unable to define their needs without having done extensive
research before hand or risking dissatisfaction though a 'trial and
error' approach. 'The Inkey List' however, provides a solution to
customers paralysed by choice through a clever system that uses a
short quiz to ascertain exactly the right skincare regime for you – a
recipe list of products that are both personal and effective.
'Il Makiage' uses its web store to provide a very visual way to
shop. Starting with the most popular looks trending on social
media in your geographic locality through its strong base of
local influencers and affiliated beauty bloggers. Shopping by look
enables them to leverage 'get the look' beauty tutorials,connecting
desirable looks with the products used to make them as well as
engaging the customer with popular social media personalities.
The brand also utilises a short quiz to assist in the selection of the
specific foundation shade the customer needs. Assurance is given
to customers who are naturally anxious about getting the right
skin-tone match through their risk free 60 day trial period whereby
a refund can be obtained if its not what you had hoped for. It is
this 'put your money where your mouth is' belief in their product
and process that provides security for it's customers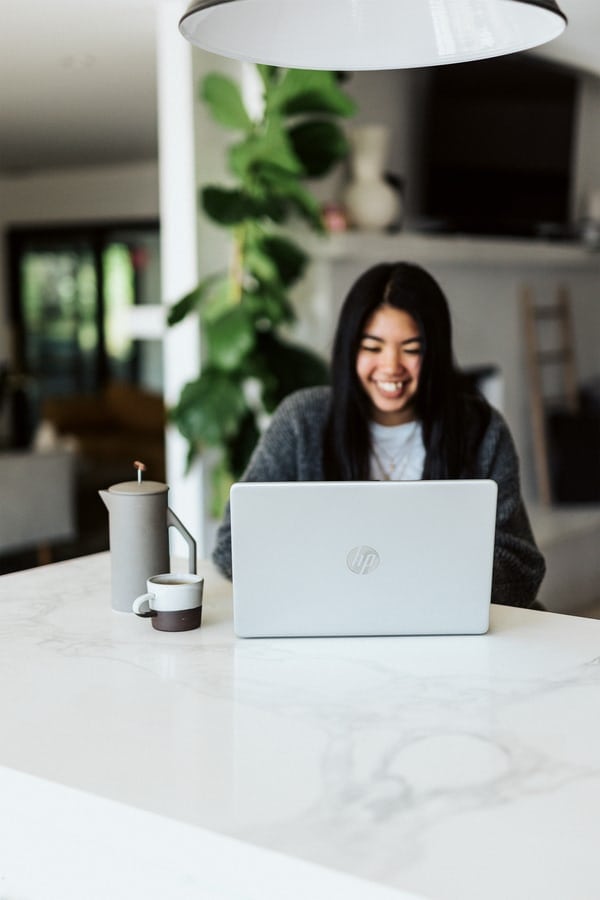 6- Virtual Consultation
Social distancing is here to stay for what looks to be longer term
than anyone had hoped. With increasingly prevalent investment in
digital and online content platforms in recent years, we look to the
digital realm for answers to solve the issue of staff engagement
in a post pandemic world. Face to face interaction and human
connection is still one of the most important selling tools that
convinces customers to make a purchase. We feel that across the
board, beauty retailers and brands will need to leverage virtual and
video consultations as a new necessity of operating.
With a decline in consumer desire to get too close to anyone in
terms of proximity, stores that will no longer be facilitating face
to face interaction will need to be able to connect and keep the
conversation around product going in a new way. One way brands
can do this is by providing virtual or video consultations live
from store. Staff would move from their standard face to face
physical sales strategy and step into the role of digital based
assistants as experts providing a virtual service. Many beauty
brands have established communities of content creators but most
are either pre-recorded and so not responsive to consumer need, or
not best suited for consumption in a store environment or viewed
on a mobile device.
Boots have stepped up to the plate at time that coincides with
their latest 'No.7' launch to offer shoppers ability to partake in
online live video consultations with 'No.7' beauty advisors. Sessions
can last between 15-20 minutes, focussing on skincare and
cosmetic advice – all accessible in a safe way in-store.
'Deciem' are one group of companies that are offering support
to customers in their homes by making the often self directed
shopping experience online more akin to that of a physical store
where staff would traditionally be on hand to provide great and
conversational customer service. Instead of digital advisors reading
from a brand tech sheet you get through to real people who share
opinions and advice based on real world experience. Other beauty
brands are offering similar services such as 'Bobbi Brown' with
their Pro artist in your pocket, Clarins with their 'Clarins & me'
appointments and 'The inkey list' with their '#askINKEY' live chat;
all of which are positive steps towards providing virtual services
that customers value and make use of.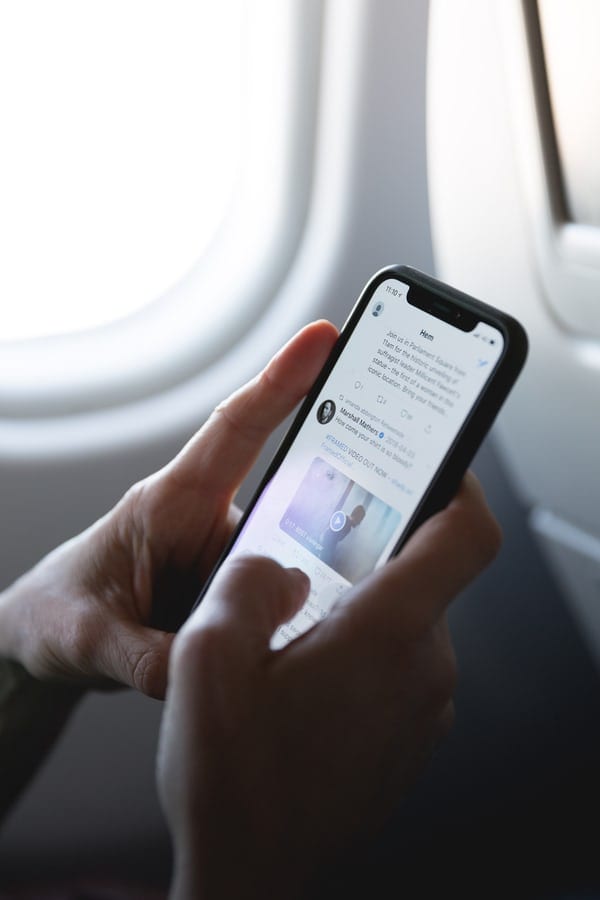 7- Reconnecting the community
After months of lock-down measures the world over people
are feeling a real disconnect from their community and the
once bustling beauty halls with their abundance of happenings,
engaging activations, and latest product campaigns. With
many brands holding back from producing new experiences,
or experiencing reduced reach, customers are definitely feeling
a bit of a void forming. One that is not fully satisfied by the
trend of universal zoom meetings in place of a tangible sense of
community.
Upon reopening retail, beauty brands have an opportunity to
experiment with new ways of creating a sense of community and
excite customers once again with activations that are designed
to invigorate and inspire. With the tactile experience of physical
retail severely weakened by the current state of affairs the visual
will become ever more important. A more visually stimulating
approach to story-telling and brand identity could be a way to
bring the community together.
Activations or campaigns which are visually stunning will
encourage online social sharing, supporting digitally native
generations to create content they can be a part of. We think
back to activations by beauty brands such as 'Benefit' with their
graphic and thematic pop-up experiences such as the disruptive
pink and yellow fried chicken shop, or 'Glossier' with their oh-so
instagrammable millennial pink pop up environments.
Another way we could encourage and restore a sense of
community is by creating digital 'I was here' moments for
customers to digitally leave their mark on store or beauty hall
environments by leaving product recommendations or reviews
for other shoppers to use in their decision making process, where
reduced staff presence may be likely. This could be done through
shoppers personal mobile devices or at serviced touch-points that
are regularly sanitised after use. A best in class example of this
being 'the message tree' at the revolutionary Samsung flagship
space, Samsung KX at Coal Drops Yard. Here customers can leave,
and read virtual messages through AR enabled devices- creating
moments of virtual community with the physical environment.
8- Re-inventing packaging
In our last report on reopening retail, in general we talked about
the need to start designing spaces with anti-microbial / anti-viral
substrates and materials, so that our public spaces would be better
equipped to cope in future pandemics as well as alleviate some of
the issues with the current state of affairs. However we feel this
could be taken much further for many sectors and specifically
the beauty industry. If we can apply coatings to existing surfaces,
disinfectant to materials we can't replace, and where possible
design high touch surfaces with new innovative materials that do
not allow for the ability for microbes and viruses alike to live on
them, then we can apply this approach to packaging too.
We can also see a future where we may need to re-think the
way we consume and discard packaging to mitigate transmission
of future dangerous microbes. Bath and beauty brand 'LUSH'
have spent much time and effort perfecting their naked range
of products that aim to solve the problem of waste packaging
damaging our environment. Removing packaging for products that
are self-cleaning such as shampoo, cleansers, or soaps removes
the surface for viral transmission.
Re-invented packaging could well be one measure brands look to
explore moving forward, with consumers likely staying loyal to the
brands that meet all of their agendas, such as climate change,
conscious consumption, and keeping safe from the pandemics of
the future.
Another possible future for packaging of beauty products is to
provide product in larger volume packs to reduce the number of
trips an individual must make to remain stocked up. This could
be achieved a number of ways; adopting simply higher volume
product packaging of in demand products, bulk packaging
whereby multi buys are encouraged or even subscription based
boxes of product similar to the popular birchbox platform.
Packaging innovation could take things further still by protecting
end users through the reduction in the amount of touch &
interaction needed for operation. Microsoft Xbox, with the aim of
aiding its customers with limited mobility, created packaging for
the shipping of their adaptive controller that could be operated
with a single hand. We think it is this kind of positive step forward
in terms of ergonomics that could be taken up, reducing the
amount of touch needed for the use of beauty products and
packaging, making it less likely to spread the virus to multiple
extremities, as touch is one of the primary vectors for transmission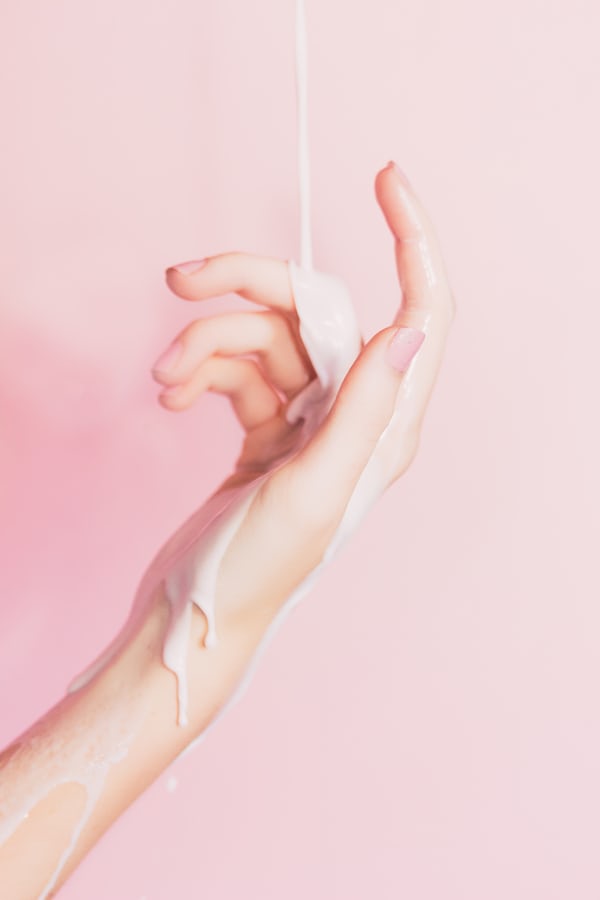 9- A.I Beauty
Digital transformation has been a topic widely discussed and
taken up in varying capacities for almost every industry, but the
digital augmentation of physical spaces with smart tech within
retail has been slow to adopt. Looking to the far east, to Korea,
Japan, and China we see progression for beauty brands utilising
technology in a way that holds innovation at its heart. We feel
that through bringing more tech into the beauty retail industry
brands can not only provide customers with beneficial systems that
aid decision making or brand engagement, but also a pathway
towards a better form of conducting business, protecting its
consumers from current and future pandemics.
One example of this fully immersive innovation is the 'SK-II
Future X store' in Shibuya, Tokyo. The store is a high tech landscape
that aims to combine a symbiotic mix of art, tech and beauty to
empower new unexpected ways of shopping. Camera powered art
installations and face scan analysis provide insight into both the
brand and personalised product recommendations all without the
need for touch or any staff intervention. SK-II here have launched
their proprietary skin diagnostic booth that allows for diagnostics
to be carried out from as much as 45cm away; audio prompts walk
the customer through the simple process, again reducing the need
for close quarters interaction with staff. One aspect of the store
that really spiked our interest is that the systems within actually
remember each and every visitor, recognizing them as guests.
Customers who have been registered as guests receive
personalised content in-store, empowering them to make choices
based on their specific skincare requirements. Curated products
and dedicated stories can then be presented to them as a way of
assisting customers to make the right choice, all without the need
for staff, touch or trial and error product testing journey. This kind
of modern clientelling is key to satisfying the modern consumers'
desire for personalised, adaptive, cross-channel service.
Augmented reality and Virtual reality is another way tech can be
leveraged to enhance the in-store experience. These technologies
enable shoppers to have a richer experience and understanding of
product on offer even when other areas of the journey that would
typically engage a customer have become more difficult. We look
to precedents set by brands such as 'Charlotte Tilbury' with their
A.R enabled magic mirrors, and digital make-up overlays by artists
such as Ines Alpha and see great opportunity where technology
can build a pathway to a future where we can be more connected
with products even at times of social distance and with a need for
careful shopping practice.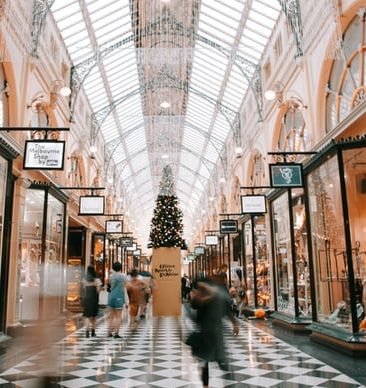 10- Non-mission shopping
Our final point brings us to an important consideration for all
brands. Lock-down measures have been a catalyst to further
increase essential and necessity shopping to move to online retail
platforms. If online is faster, safer and cheaper, we believe it will
continue to grow for the products we must buy for our everyday
lives. Mission shopping – the act of going to a retail environment to
fulfil a need may be increasingly heading online; however shopping
as a pastime, shopping for leisure and the joy of discovery will
cease to exist if brands neglect their physical offer. Physical
presence and online presence work symbiotically support each
other's sales, one with out the other is wholly less satisfying for
customers and does not work to aid brand affinity.
After the predicted initial rush to experience real world shopping
again and as a way to re-discover the retail spaces and things that
we have been deprived of during lock-down, we predict brands will
have to do more than ever to kick start the longer term consumer
resurgence into physical retail spaces.
Brands need to present something truly new to the consumer,
making the experience and journey better than before. Consumers
are desperately clinging to the hopes of a better future, in all
aspects of life, even though outlook seems bleak. We feel brands
and retailers have a challenge – to make shopping fun and fulfilling
in spite of the less than palatable trials and tribulations we have
faced during the current pandemic and government's actions.
Consumers are ahead of brands in the sense that they lead
omni-channel and interconnected lives, this will only grow as new
generations come of age evolving to be natives to both digital and
physical, demanding both. Researching online before committing
to a purchase, following and creating content on social media and
expressing opinion instantly are some of the benefits of the online
world. But without real physical experiences that give a reason to
shop within brick and mortar stores the joy of shopping or first-hand brand immersion that creates affinity will be lost. Big brands
and household names could find themselves usurped by younger
more agile start-ups that disrupt and enthuse consumers as their
inaction drives further consumers to the perceived safety and
familiarity of online platforms.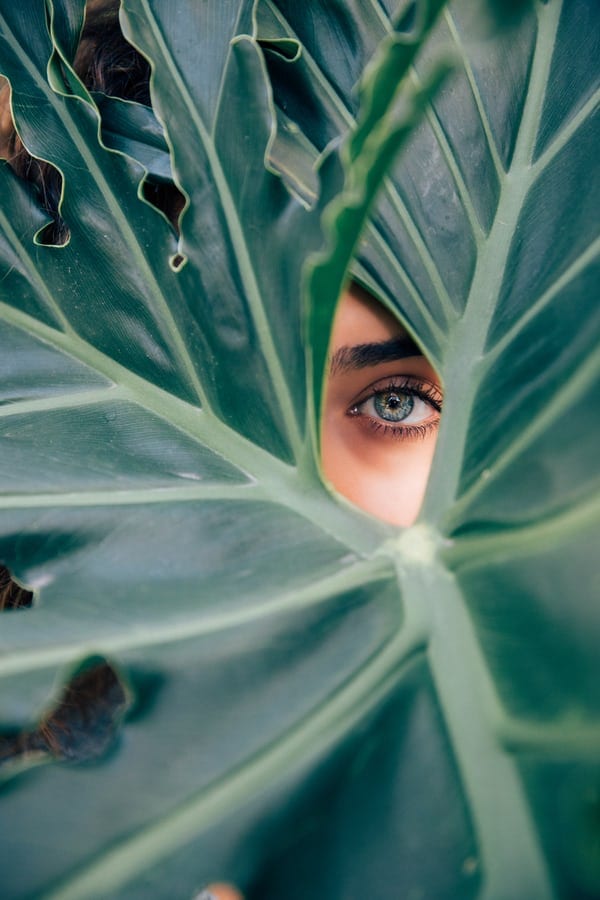 Our perspective…
Here at D4R we see many ways forward for the beauty industry
in these uncharted times. We believe that through innovation
and ingenuity the beauty industry can be the sector that shines
the way forward. With self care and the pursuit of happiness ever
prevalent in our minds, as lock-downs have unfortunately yet
imperatively driven us apart, we feel that advances made in the
beauty industry will pave the way for other industries to come
together to shopper demand and actively grow it.
Where some see a roadblock to conducting business, we see a new
doorway opening. With collaboration between design partners,
manufacturing suppliers, brands and most importantly consumers
we can not only get back to a sense of acceptable normality, but
improve on it and bring back the joy of a first hand shopping and
brand experiences.
Thank you for reading – Josh Knox.