RDE 2018 _
We design ourselves
We were bigger, brighter and better than ever before at the 2018 Retail Design Expo.
It's been two weeks now, but we're still buzzing from our time at Retail Design Expo 2018! This year's show was vastly different to previous years and so was our presence. We were bigger, better and brighter – so we thought, why not show you all just how imaginative our stand was?
One of the most enjoyable aspects of planning for RDE is the chance to retail design our own company. We love designing for our clients, but this time we really thrived on the chance to curate a branded space totally dedicated to our own brand.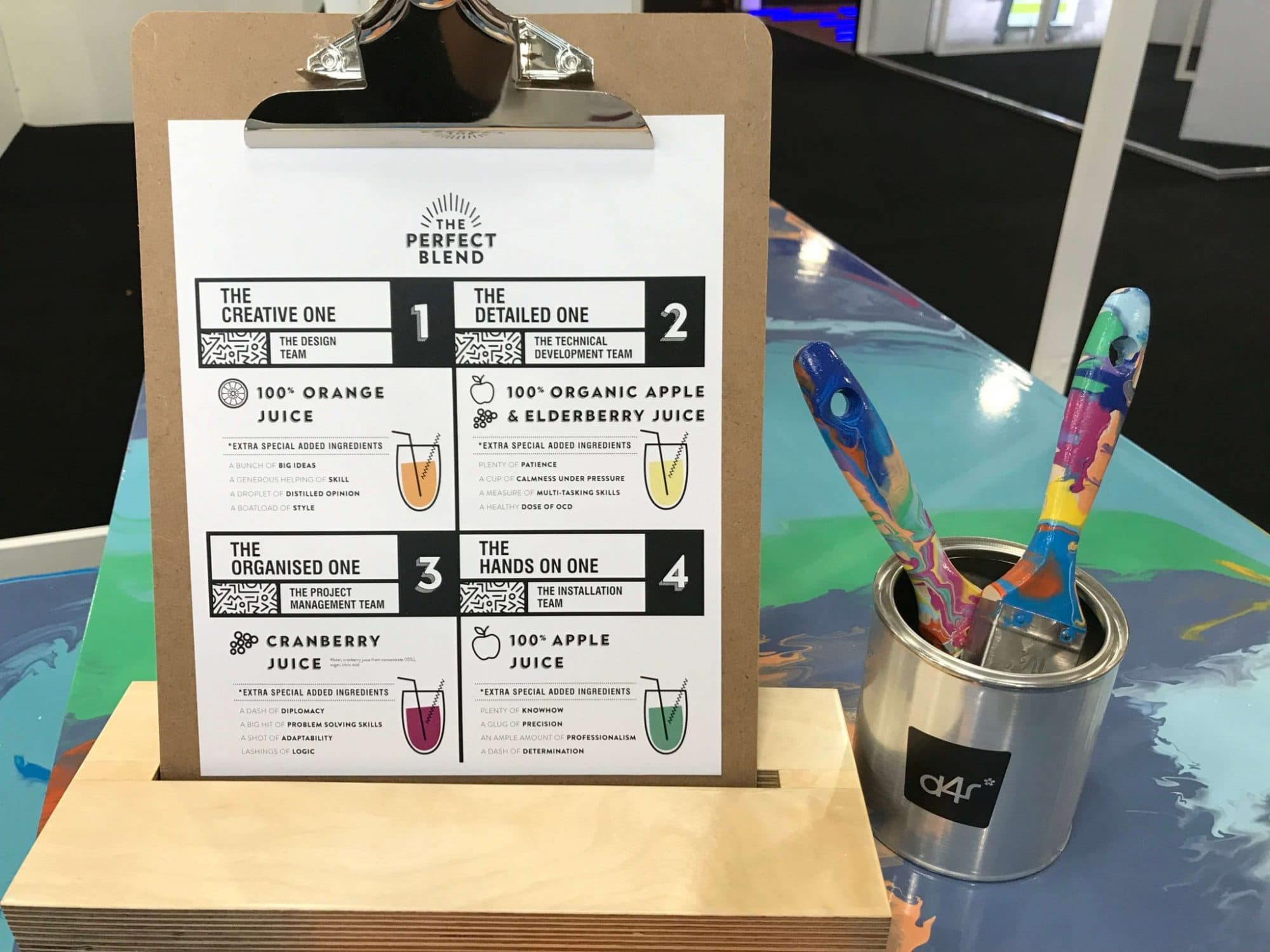 Standing out amongst the rest, our space was an eclectic mix of colours and giveaways. Painted entirely by hand (by our own designers) the striped walls were finished with paint spills on the floor – not how we usually finish paint jobs, we promise! Speaking of paint, one of our proudest aspects of the space was the hand painted table top which looked incredible throughout our time at RDE and looks just as good in photographs.
Adding to the crazy amount of colour, our giveaways were just as bright! Pots of D4R jelly beans lined the entrance to the stand, in perfect place to be picked up by our visitors. With the creative juices flowing on this stand, we took the phrase quite literally and also included juices as part of our offering. Each of the four refreshing drinks correlated with a team at HQ – the creative, the detailed, the organised and the hands on. A great idea which paid off, judging by the compliments we received.