Hillarys Branded Space _
Bluewater Premium Kiosk
"You'll love what we do"
Following our previous works with Hillarys, including our work on their pop-up shops for the Trafford & Victoria Centres, we assisted Hillarys in raising their brand with the manufacture and installation of a permanent Premium Kiosk in Bluewater Shopping Centre.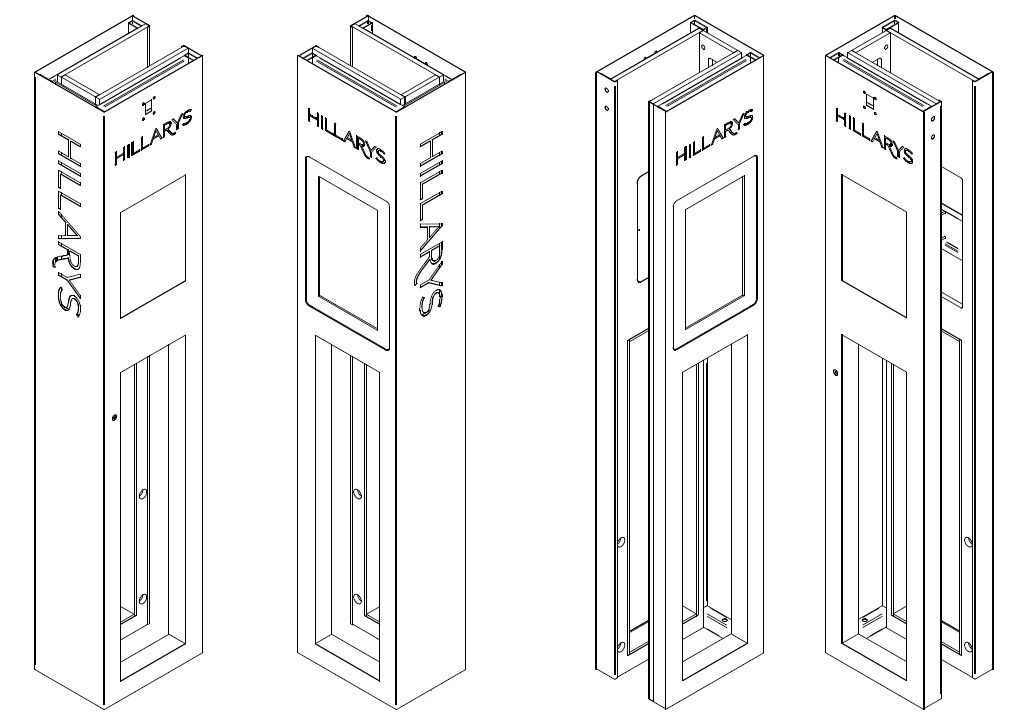 Planning The Kiosk
Using The Yard Creative's plans and drawings, we translated the vision into a fully functioning retail environment, technically developing and curating the designs supplied by the agency, as per the design pack.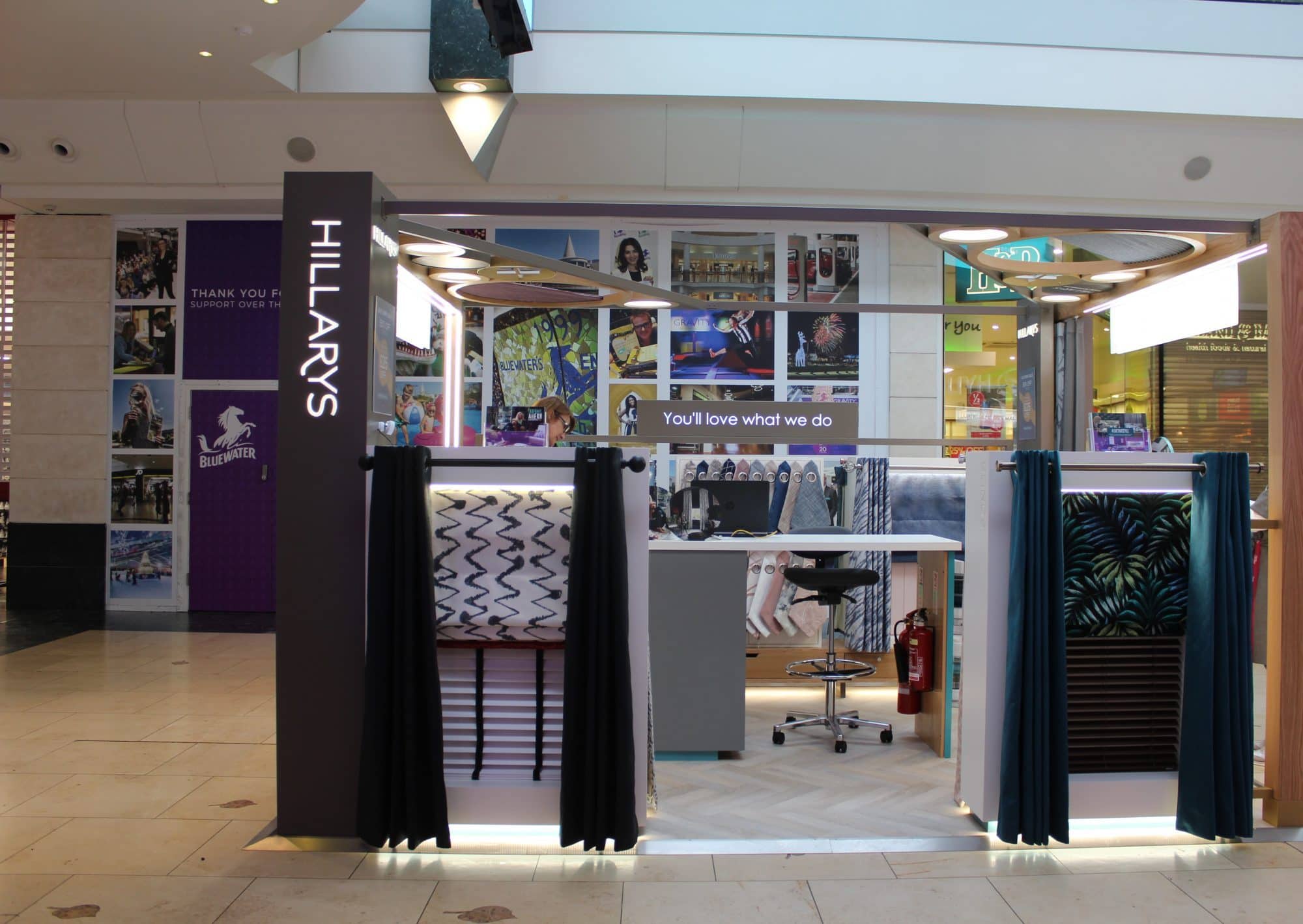 Hillary's Permanent Branded Space
This premium kiosk seamlessly showcases a wide range of Hillarys blinds, curtains and shutters, inviting you to touch and feel their extensive range. Softened by the curtains on display and the circular structures on the canopy roof, the rectangular lightwood framework and warm dark grey branded posts with integrated digital screens enable shoppers to browse the product ranges whilst avoiding the foot traffic of the busy Bluewater Shopping Centre.