Greaves Sports, Glasgow _
Greaves Sports to receive new retail identity
One of the UK's oldest independent sports retailers welcomes a new chapter.
D4R has curated a brand-new retail identity for one of the UK's oldest independent sports retailers, Greaves Sports, whilst simultaneously reconfiguring the 210 sq/m first floor of the Glasgow-based store to achieve a new aesthetic that welcomes a new chapter.
Well-known for its specialised football and rugby service, Greaves took the opportunity to relocate its popular football and rugby offering from the basement, into the heart of this two-story retail space on the first floor.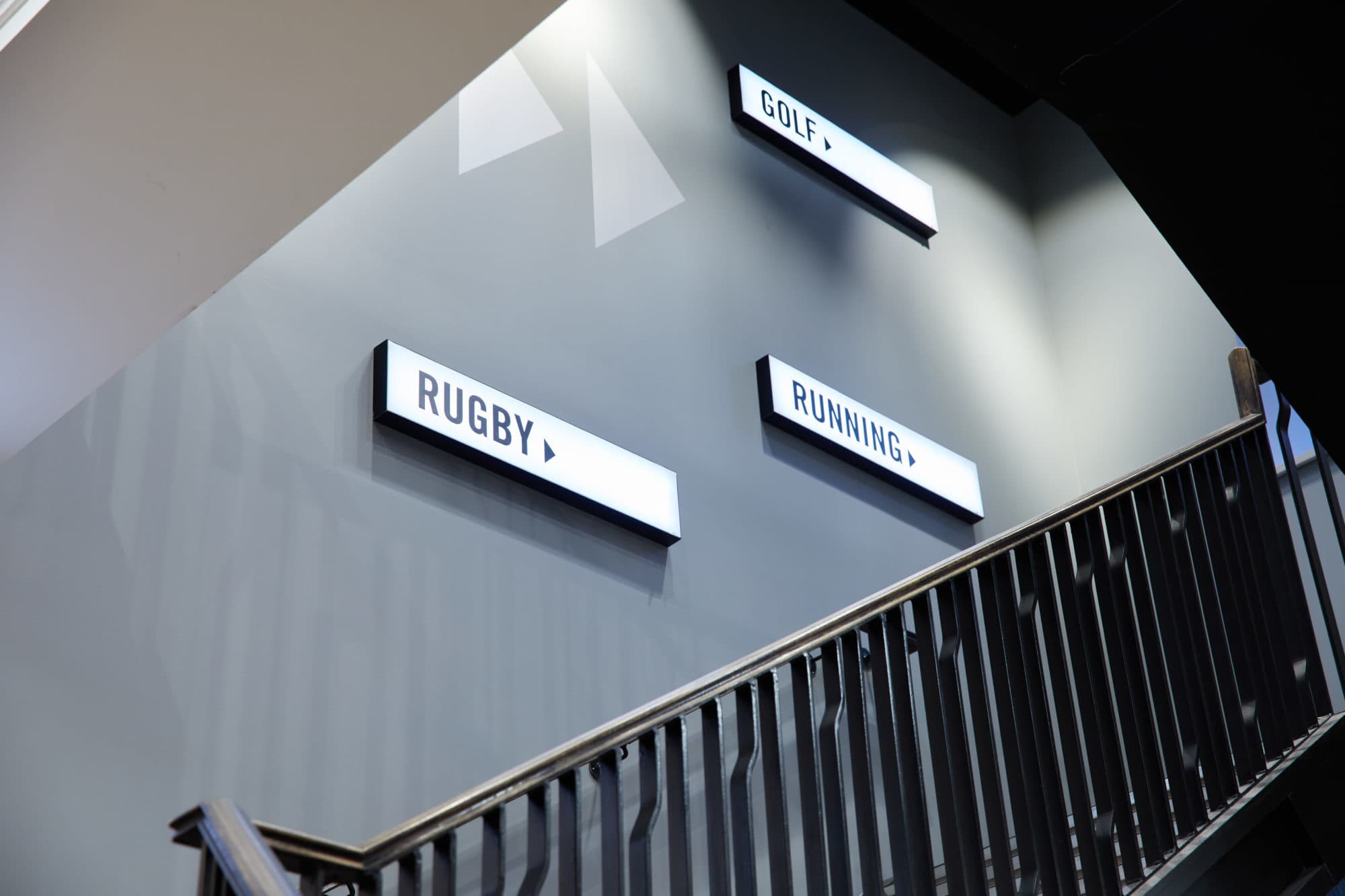 With detailed knowledge of the existing retail environment and configuration following a full refit project that D4R undertook in 2016, we were invited to provide a full turnkey solution, from supervising the removal of old components, to designing, developing and installing new components that would transform the space.
Not for the first time, we created and used an intelligent rota system of phased out-of-hours visits to ensure that the store could maintain trading while undergoing its transformation. Working with an existing retail system, we removed all branded elements no longer relevant to the purpose and make-up of the new space and replaced them with Greaves' new retail identity, complete with clear Greaves' language and tone-of voice.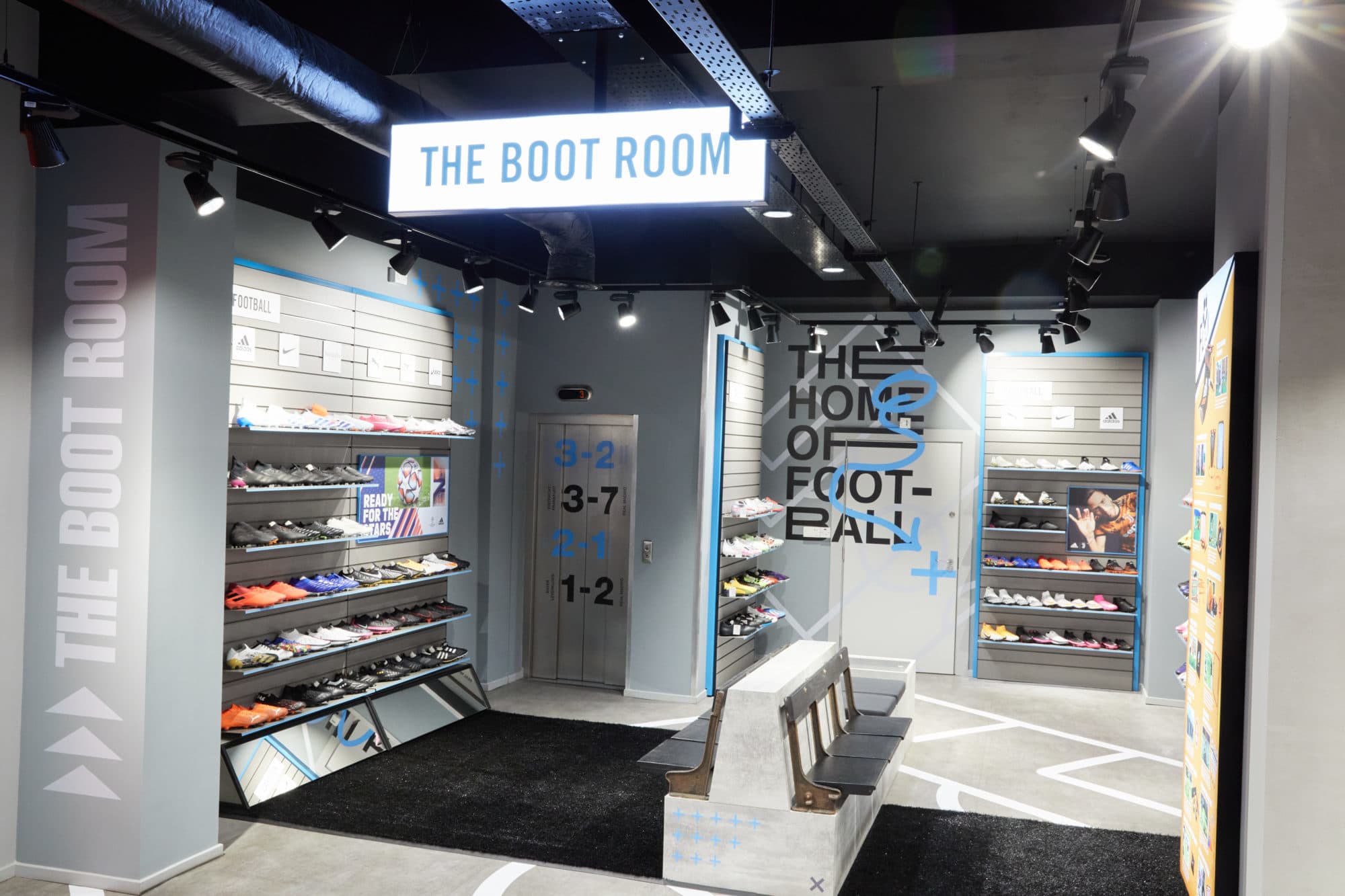 It was not only vital that we created a new, contemporary retail identity for Greaves Sports, but it was also important that the retail identity and configuration would enhance awareness of its hero ranges, and drive sales, above all else. Augmenting the customer journey is the addition of an engaging boot room concept – a design response to the brief which called for considerable focus on providing a key destination for Greaves' football offering.