Barnardo's Summer Campaign 2022: Fashion For All _
D4R supports Barnardo's with the launch of their biggest retail brand campaign to date!
We were invited by children's charity, Barnardo's, to help create a campaign toolkit for their summer campaign.
"Fashion For All is here and sets out to demonstrate that no matter what your age, style, size or budget – there is something amazing to be found for everyone in your local Barnardo's store this Summer!" – Charlie Enright, Head of Retail Marketing
We put forward a handful of creative concepts championing diversity and inclusivity deriving from a deep dive into the marketplace landscape, consumer profiles, and core campaign drivers to guide our creative avenues which incorporated mood directions, colour palettes, taglines, and more.
Creating the campaign toolkit…
Upon getting together with the brand and understanding their preferred creative direction, we applied the confirmed creative to a campaign toolkit inclusive of (1) superstore window displays, (2) window posters, (3) event invites, (4) A4 strut cards, (5) hanging tags, and (6) shelf edge strips.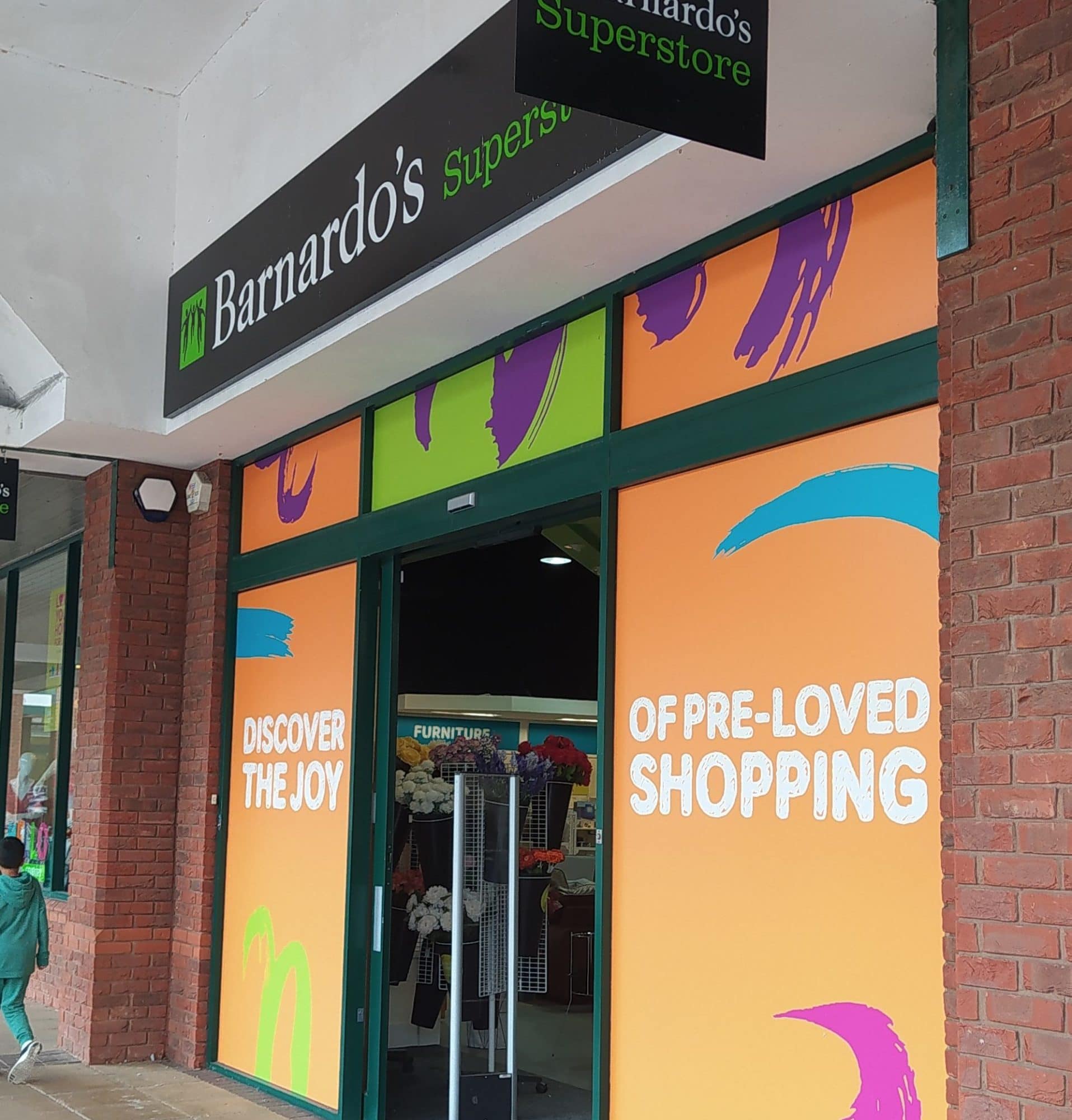 We look forward to seeing the campaign creative being brought to life in stores up and down the country!
Discover more…