Store Development
_ Lacoste
Investing in the brand
When Bicester Village chose to invest further in their chic outlet and present Lacoste with a new space for their store, the brand decided to design a beautiful boutique to house their lifestyle fashionwear, including the famous polo.
Spatial Design
Development
Project Management
Implementation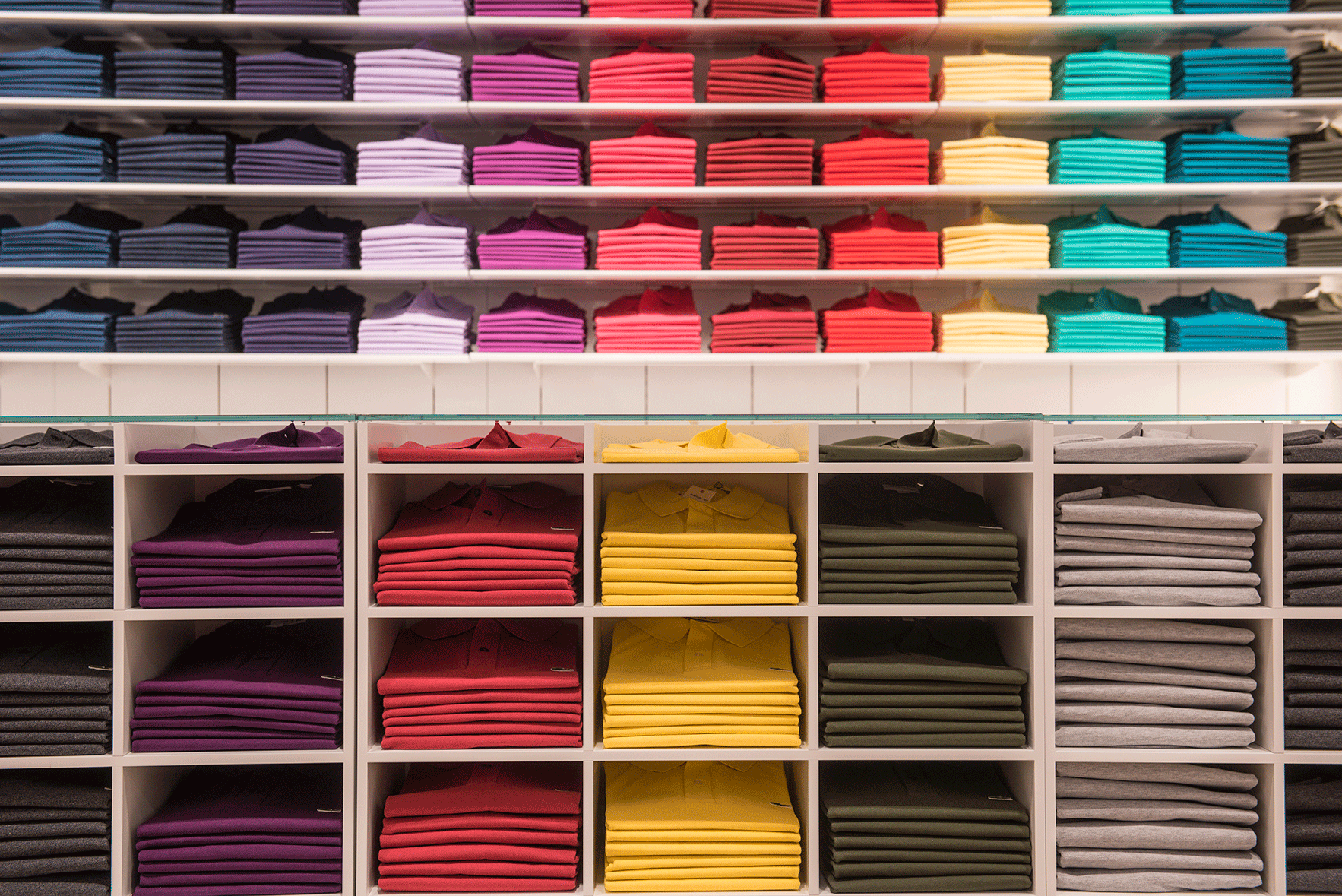 _Idea_
The rich history of the Lacoste brand is not to be rivalled, with the brightly coloured range of polo shirts easily recognisable across the globe. This, along with their famous crocodile motif, has seen Lacoste thrive as a desirable lifestyle brand and so the concept for their new Bicester Village boutique needed to reflect this reputation, as well as ignite enthusiasm from athletic fashion fans.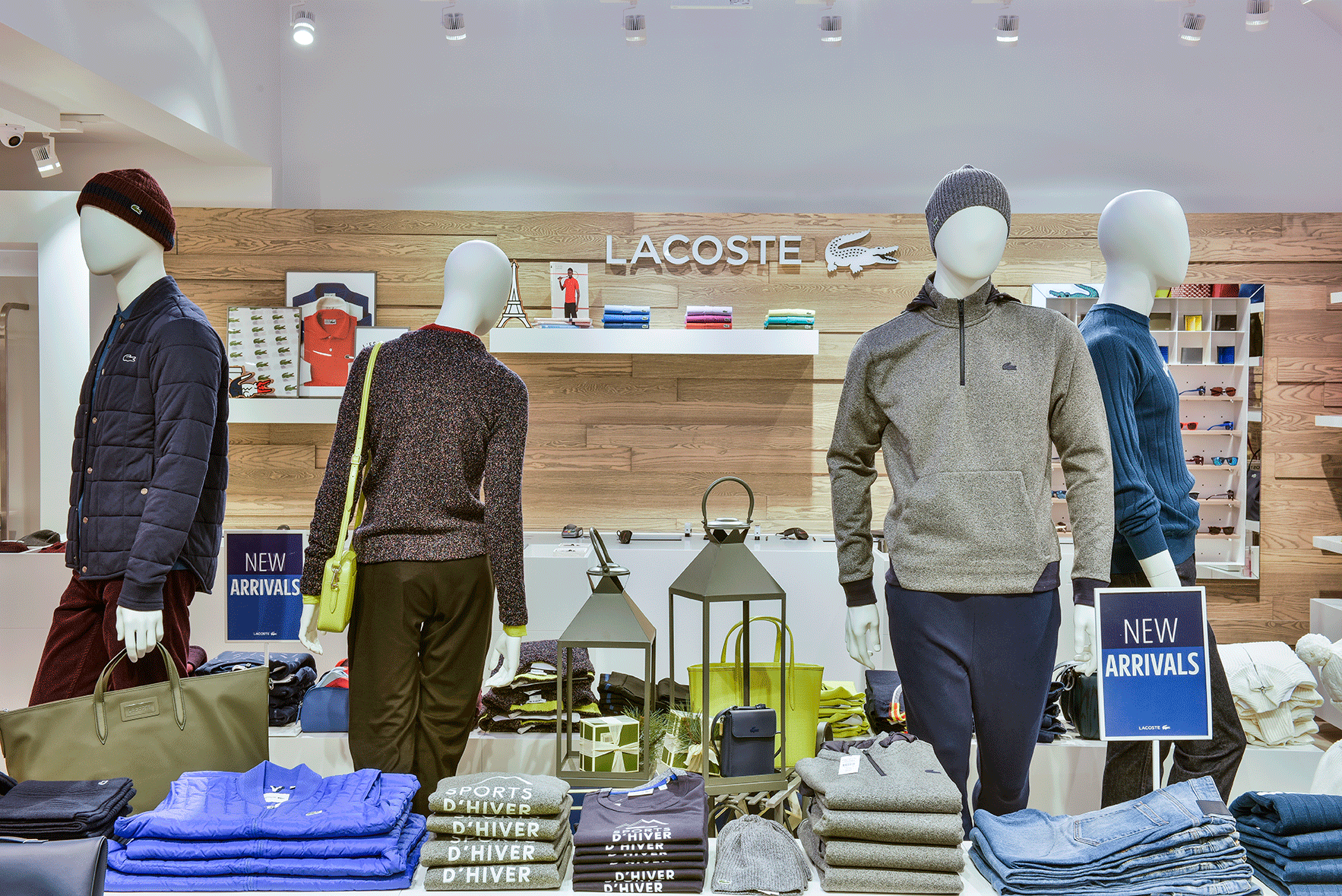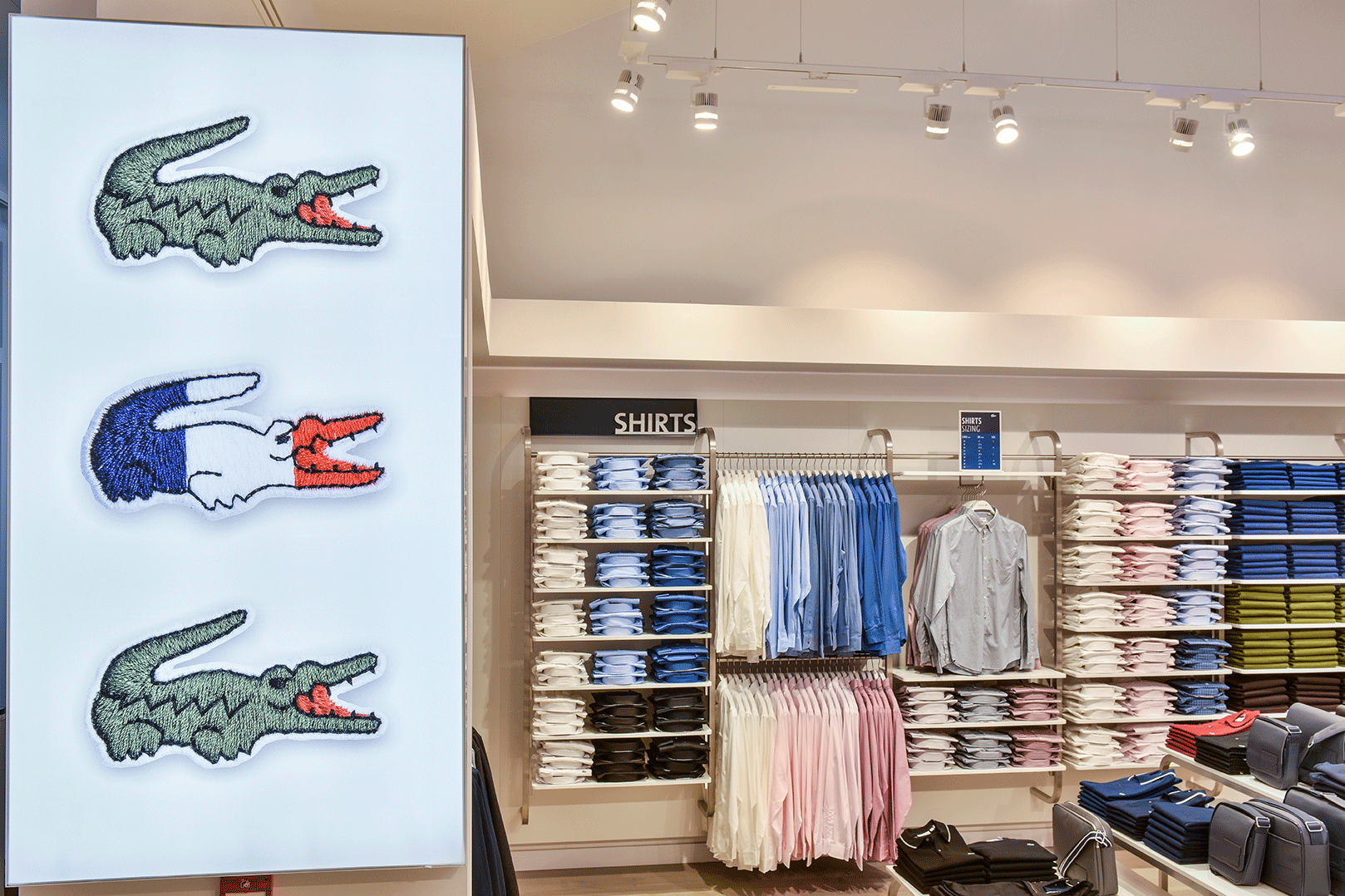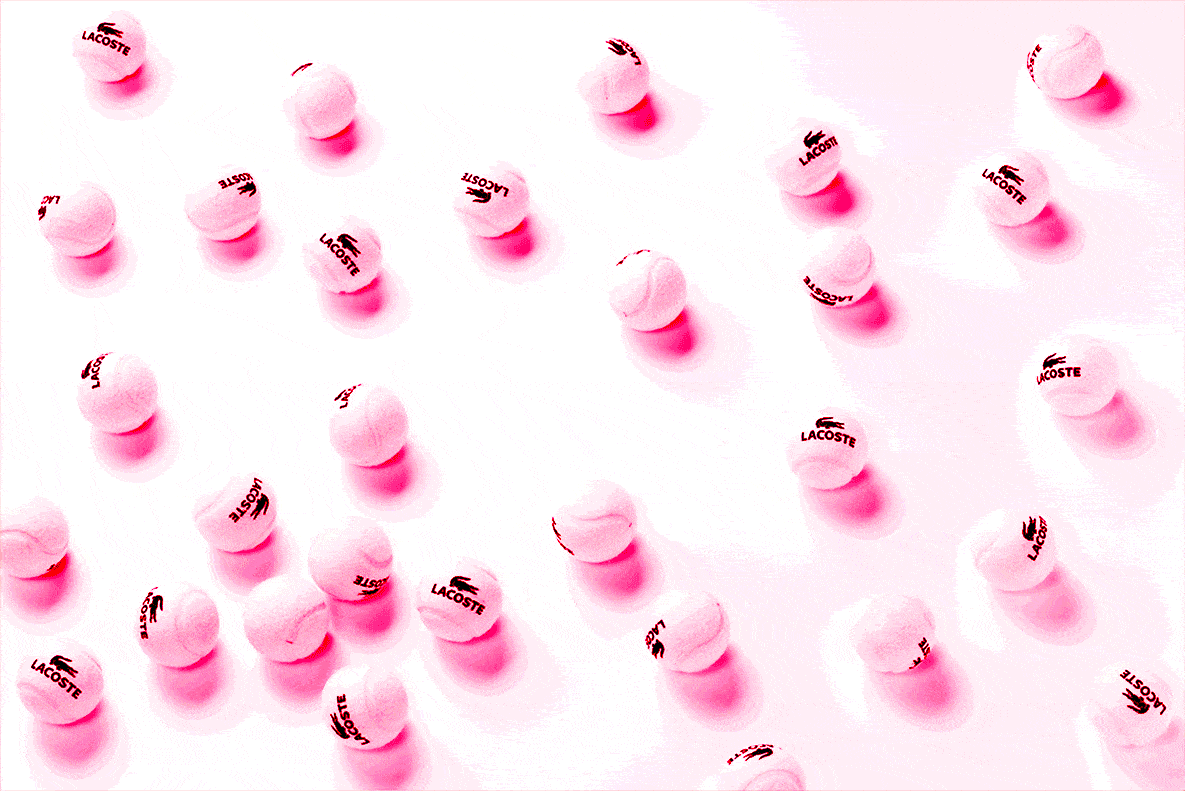 _Insight_
Presented with a 'blank canvas' within the dedicated space for Lacoste, the options were open for the architectural team and D4R's technical studio. A statement in all Lacoste locations, the famous polo wall is prominent within the Bicester boutique, eye-catching from the moment you enter the store. Despite its striking design, the bespoke catwalk central to the store creates a point of difference for this boutique, authenticating Lacoste as a fashion-forward brand despite its sports background. However, this heritage is not forgotten with a large digital screen focused on the Lacoste story, creating dynamic branded content on display to the consumer.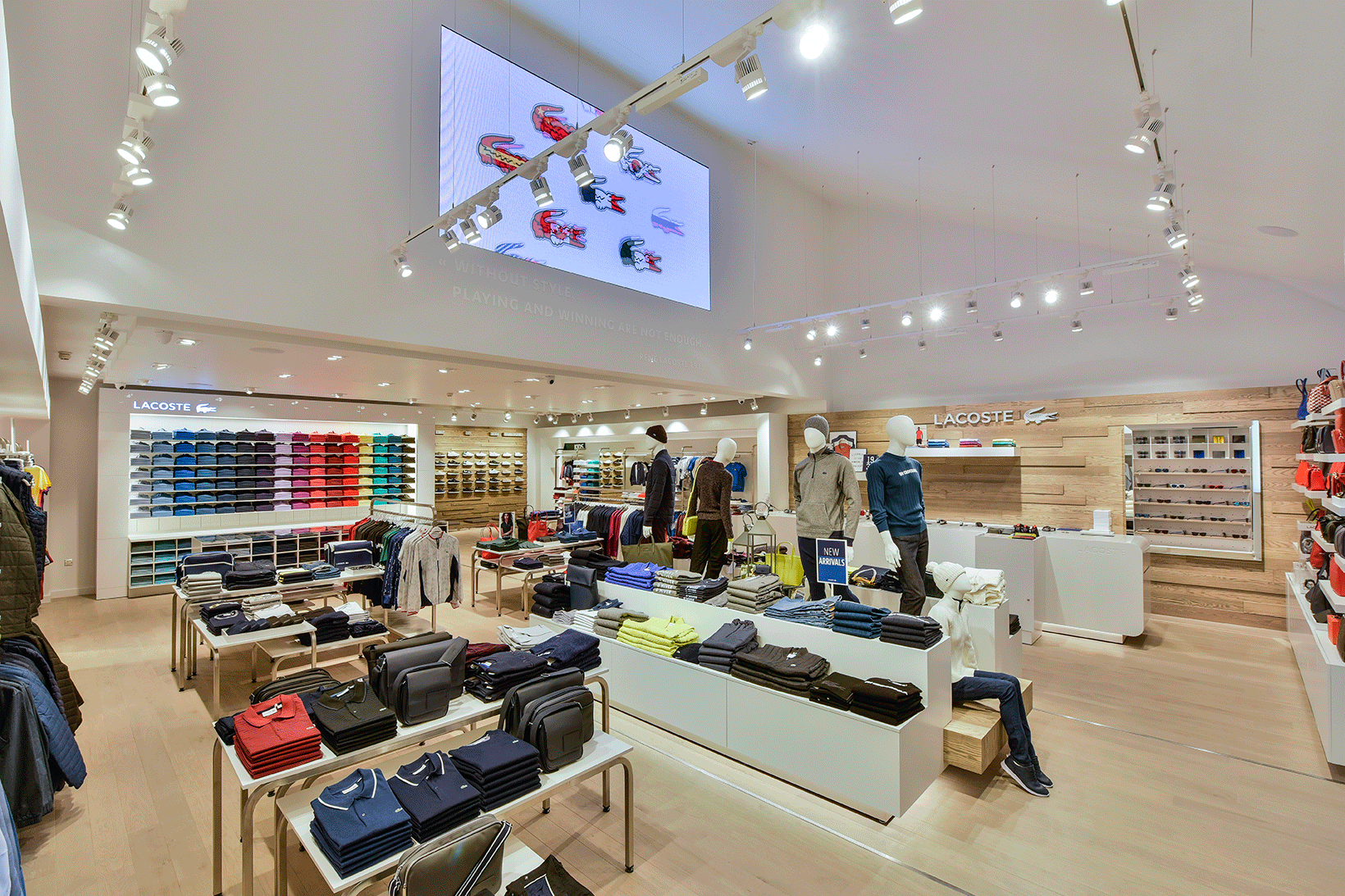 Premium Lacoste aesthetic
_Realisation_
With a design concept developed and installed by the technical studio, we also curated unique fitting rooms which were exclusive to the Bicester store, creating a premium aesthetic akin to the brand.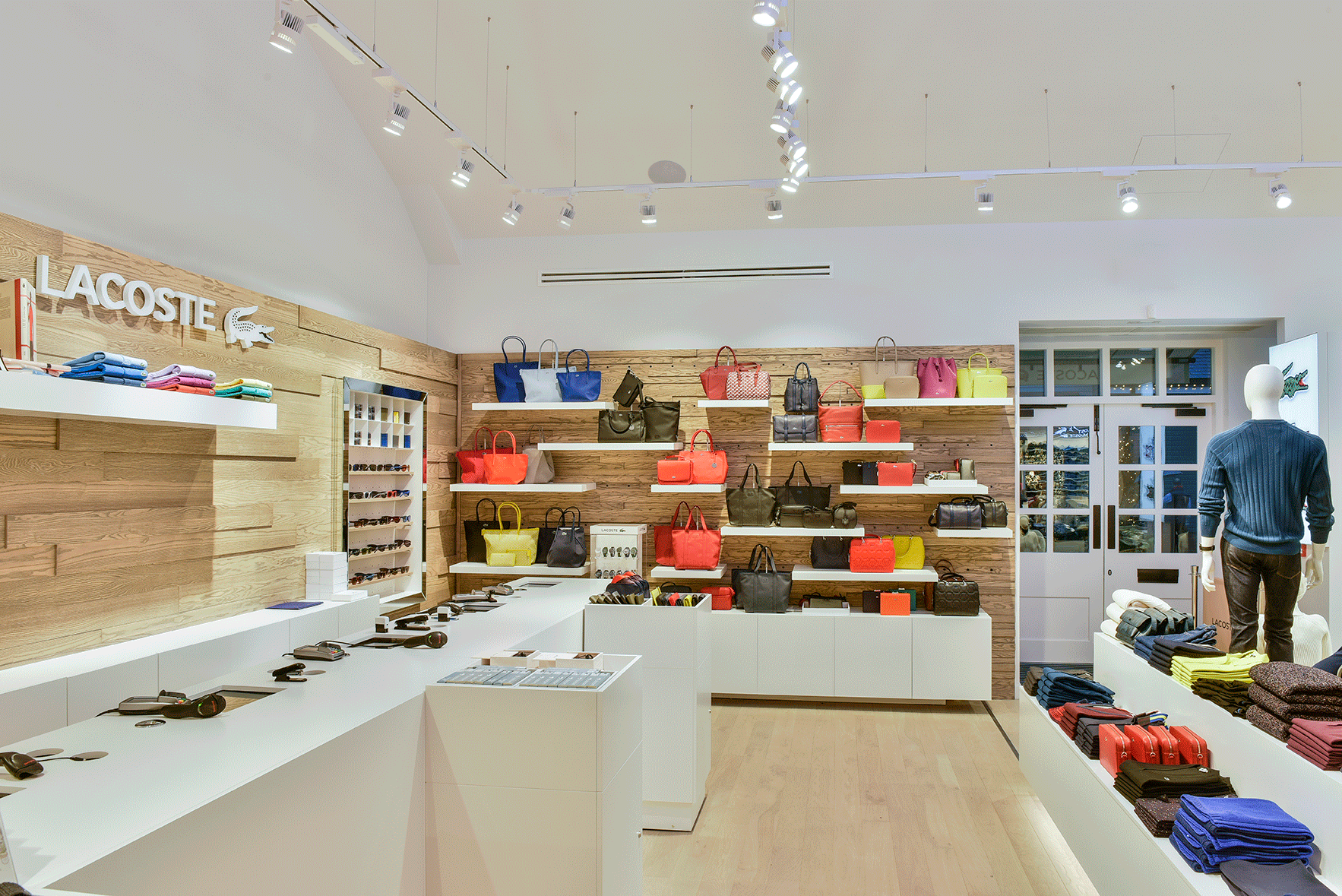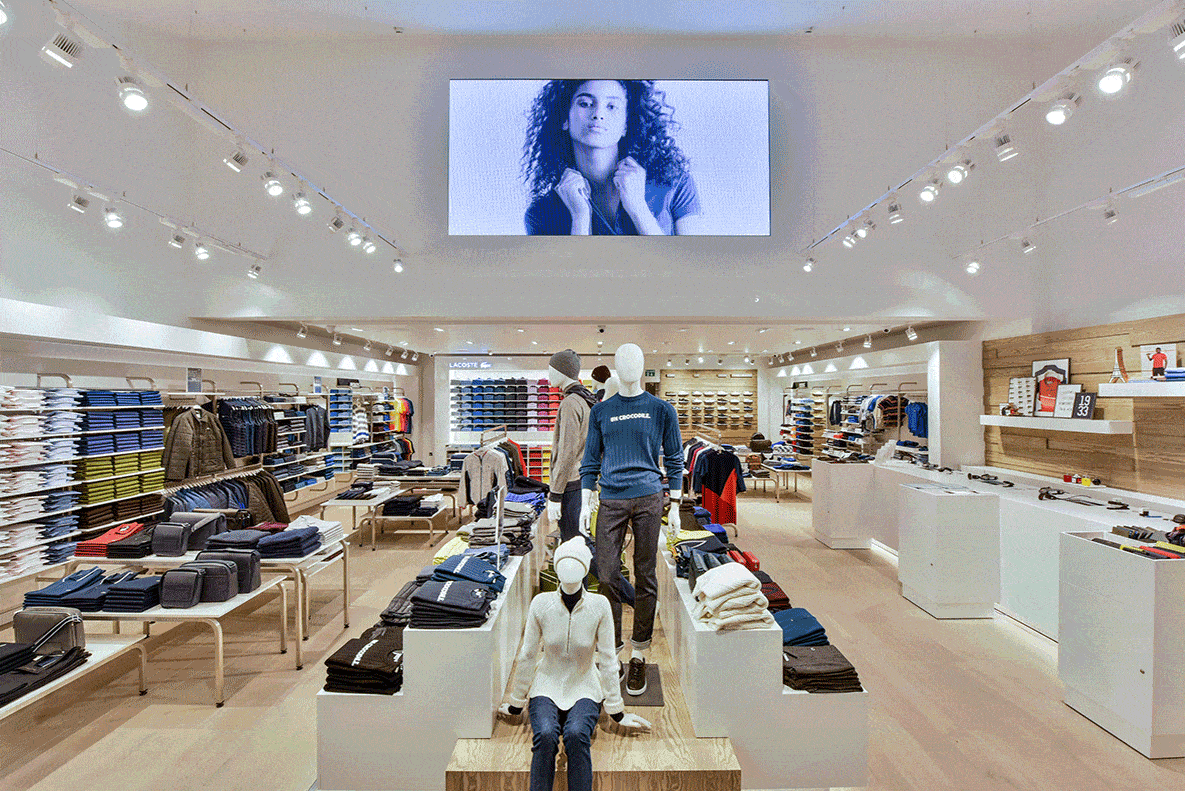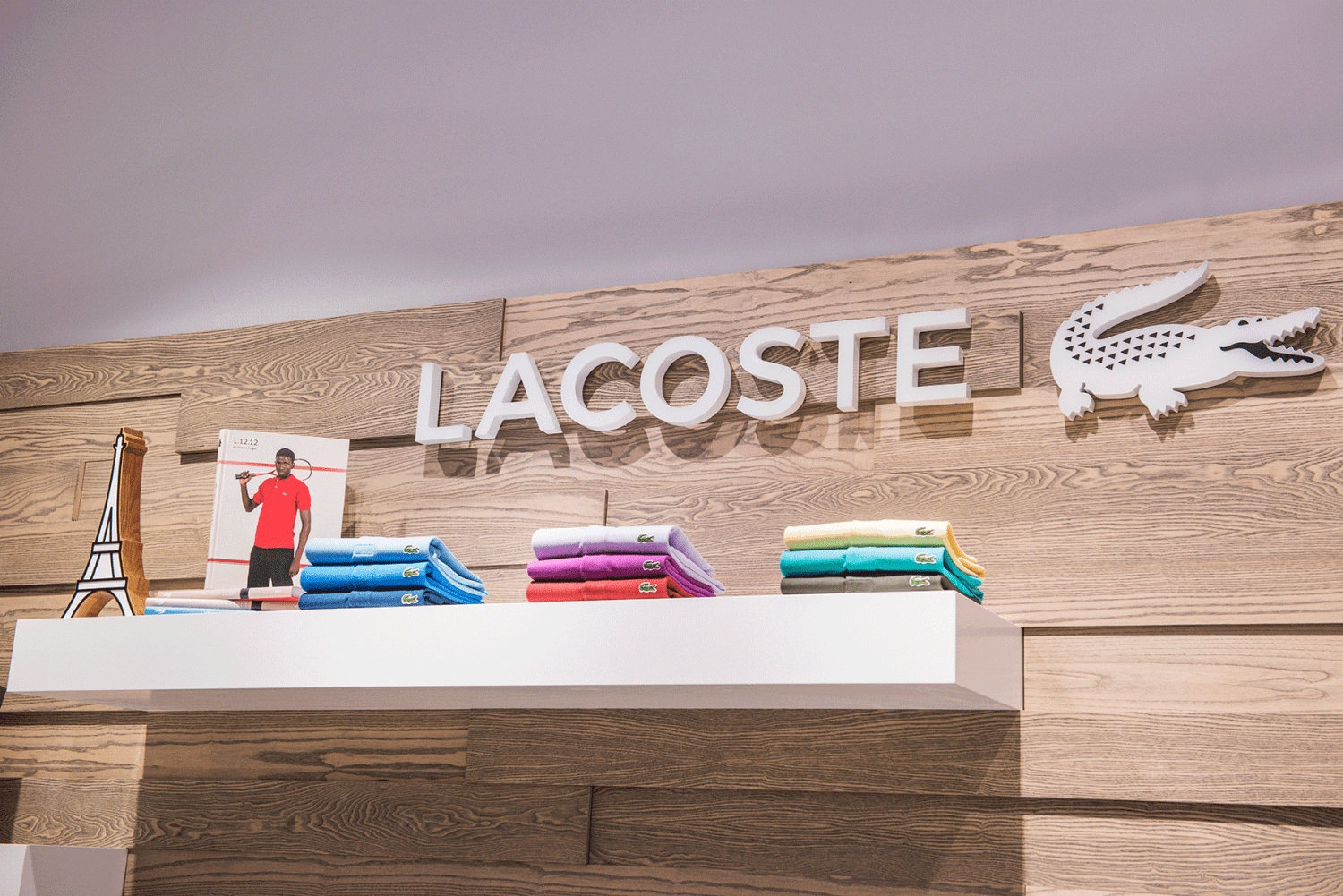 Testimonial
"Having relocated our store into the new phase of the village we have capitalised on this improved location to enhance the zoning & product display, drive premiumisation throughout the store and install impactful brand story telling elements. The result is incredible and satisfies the desired outcomes of both Lacoste and Value Retail to successfully enhance the retail space whilst improving the functionality and efficiency of the store."