You are what you eat. _
Investigating emerging food and beverage trends for the new year health overhaul
Contents
1.0 FOREWORD
2.0 FOOD AND RETAIL
3.0 FACETS OF THE TREND
– MEATLESS FUTURE
– BEYOND VEGANISM
– CONSCIOUS CONSUMPTION
– NEW SPIRITS
– LOW AND NO ALCOHOL
– IMMERSIVE COCKTAILING
– CAFFEINE ADDICTS
4.0 OUR PERSPECTIVE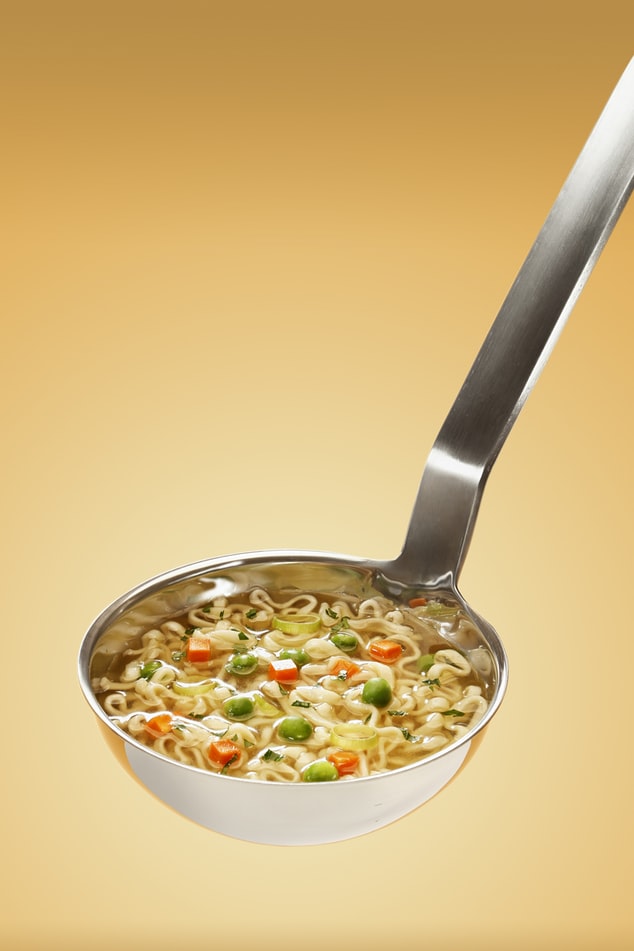 1.0 Foreword
INVESTIGATING EMERGING FOOD AND BEVERAGE TRENDS FOR THE NEW YEAR HEALTH OVERHAUL
We're a couple of months into the New Year and with many of us making promises to ourselves to eat better, feel better, to be more healthy, the state of the food and drink industry and the wealth of new opportunities that could help us keep our resolutions has been on our minds at Design4Retail.
In 2019 the food and beverage industry saw consumer awareness drive the continued increase in prevalence of trends focussing on health and wellness, plant-based living, and clean products. As we move into 2020 we are seeing expansion on these trends across both global corporations and smaller community-based brands.
We believe that conscious consumerism will be at the core of many cross-category industry trends over the coming year with consumers putting their wellness, alongside the protection of the planet, first. As producers and retailers come to terms with their responsibilities regarding climate change and people grow increasingly invested in the environmental impact of what they consume, brands are increasing their focus on ecologically sound ingredients and practices whilst trying to balance innovation to keep consumers interested.
There are many exciting trends emerging to counter the austere and the serious necessity of these moves though. We're seeing trends that will bring a wider variety of ways to wind down at the end of the day with new alcohol alternatives, leaps forward in meat substitutes, immersive drinking experiences, new spirits, as well as CBD-infusions making their way into food, drink, beauty, and wellness products of all kinds.
In this whitepaper we will share a sampling of what could be in store for the food and drink customers of 2020, focussing on those facets of the industry that are most relevant for the 'new year, new me' marketplace- alcohol (or the absence of it), making healthy choices, and veganism.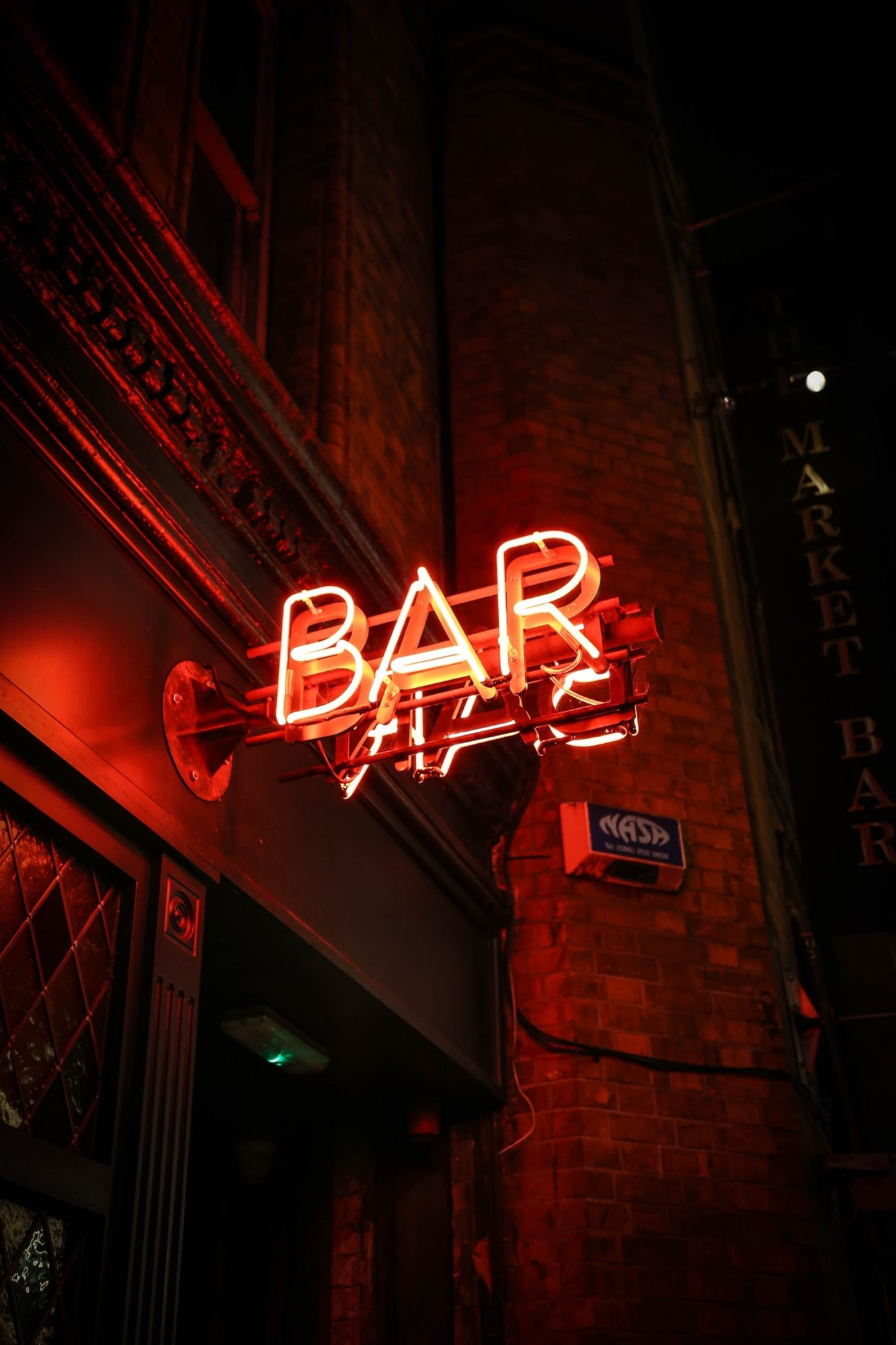 2.0 Food, drink, and retail
NO LONGER JUST AN 'ADD ON' CAFE AT THE SIDE OF THE SHOP FLOOR
Food and drink is of interest to the team here at Design4Retail as we're well aware that retail brands are no longer just competing with other retailers, they're pitted against any activity with which customers could fill their time- live music, events, art exhibits, and dining out. At the heart of each of these activities is social interaction and it is evident that this interaction has become fundamental in maintaining interest as modern customers require their experiences to be more immersive, more impressive, and with more than one function. In the last year we've seen this addressed with combined food, drink, and retail offers being developed almost as a standard by many brands. This ubiquity means that adding a cafe or drinks offer into a retail space no longer satisfies and we're seeing more immersive and innovative responses to consumer demand.
No stranger to a pop-up, Benefit's latest EmPOREium venture was a pop-up skin hydration bar that activates an irreverent campaign and raises a defiant glass to Dry January abstention. The event offered visitors an assessment to match to a Benefit primer followed by access to a theatrical bar, where mixologists created an individual 'mocktail' inspired by that product's ingredients, with entertainment provided by drag queens Dry Janice and Portia, who regaled audiences with tales of their last year.
Last year we spoke about Glossier partnering with cult San Francisco cafe Rhea's where the cafe space, inside and out, was re-branded in Glossier pink with product displays, which ran throughout the restaurant. As both examples show, offering the unexpected combination of food and drink alongside cosmetics products creates an opportunity for brands to engage fans in a memorable way; facilitating a shared experience.
We've seen this cross-category offer in permanent retail spaces too with many brands repositioning themselves as offering a lifestyle rather than simply a product. When Restoration Hardware opened their latest flagship it boasted a Wine Vault with tasting rooms, and a restaurant and terrace filled with chandeliers and live olive trees. The brand state that they are keen to create spaces that feel 'more home than store'.
As well as retail experiences, brands are also offering food-themed activations and hospitality experiences. Ice-cream brand Halo Top created a pop-up hotel room at a boutique ski resort in New Zealand with rooms having Instagram-worthy decor, including ice-cream-themed bathtub, toiletries and neon lights, appealing to Gen Z's highly visual sensibility and penchant for indulgence.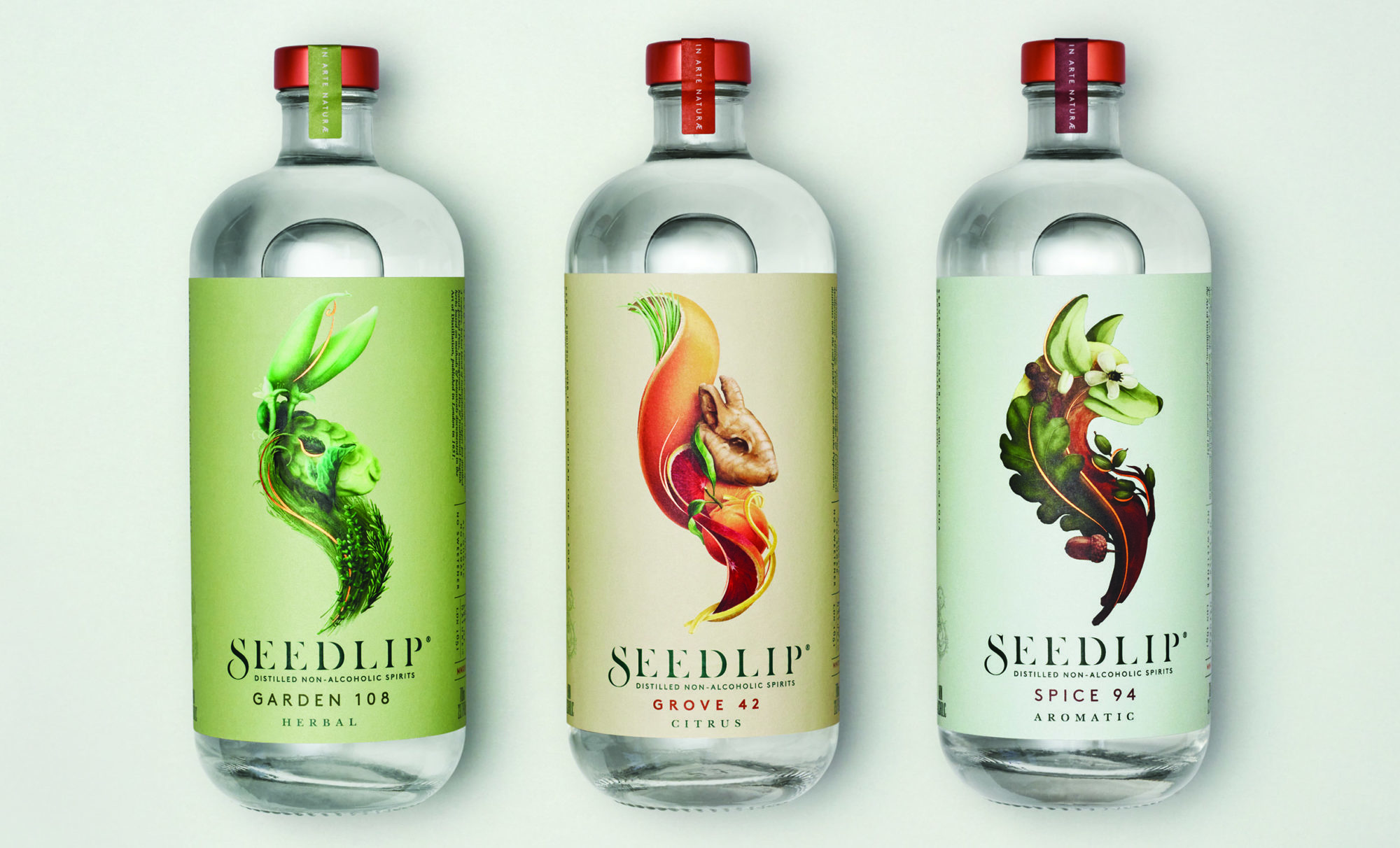 3.0 Trend facets
3.1 MEATLESS FUTURE
3.2 BEYOND VEGANISM
3.3 CONSCIOUS CONSUMPTION
3.4 NEW SPIRITS
3.5 LOW AND NO ALCOHOL
3.6 IMMERSIVE COCKTAILING
3.7 CAFFEINE ADDICTS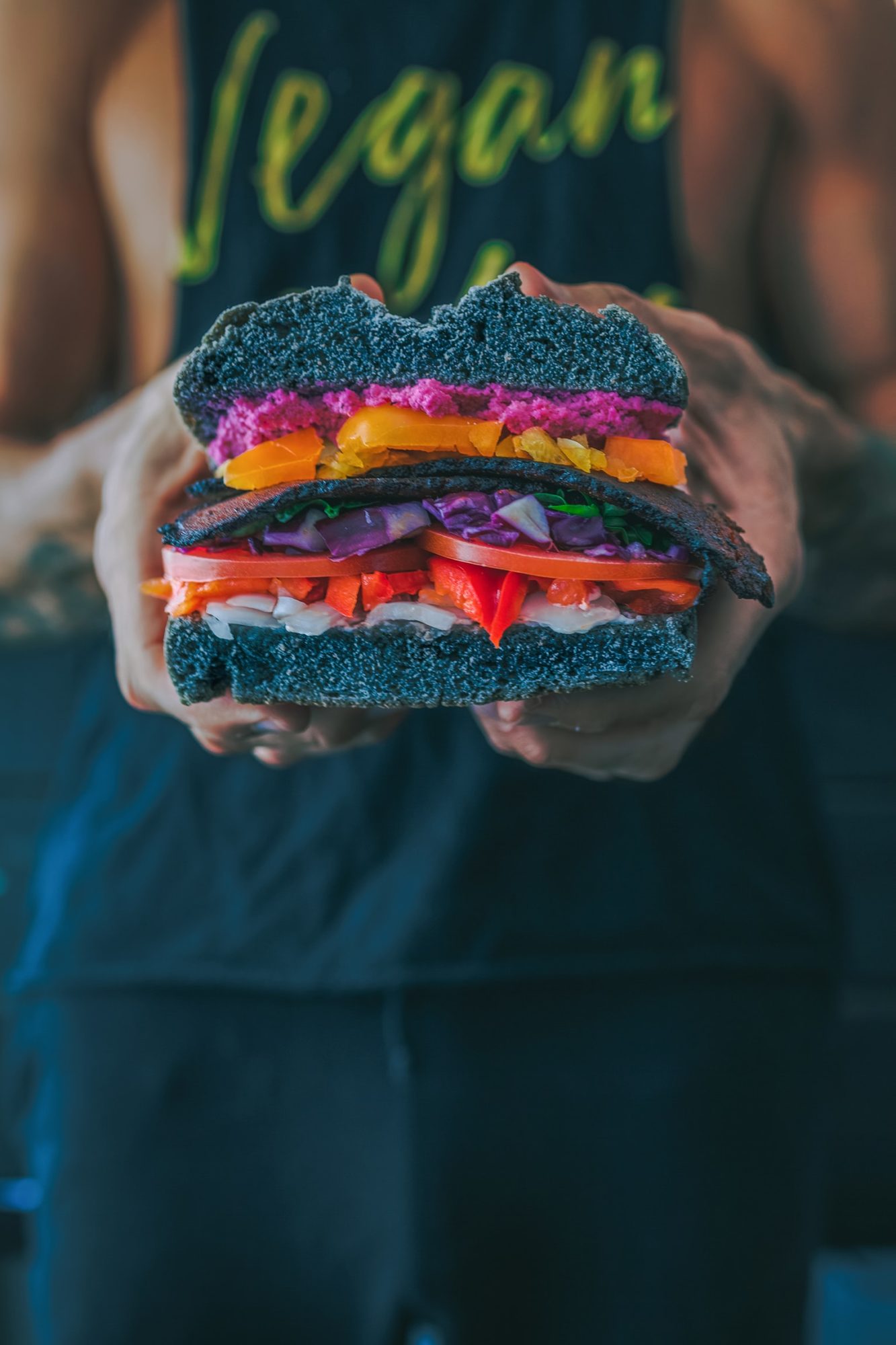 3.1 Meatless future
AS PROTEIN SUBSTITUTES BECOME MORE SOPHISTICATED DEVELOPERS ARE FINDING NEW WAYS TO MIMIC TRADITIONAL PROTEINS
A recent study found one third of Americans now consider themselves to be flexitarians- those limiting their meat intake but not cutting it out altogether- and the country's plant-based protein industry is already worth $14bn,
We've seen a growing number of new brands emerging, and existing brands expanding their offer in response to this consumer trend. Sainsbury's opened a three day pop up Meat-Free Butchers to serve East Londoners plant-based meat alternatives and educate them about preparation. The pop up was styled to look like a conventional British butchers- from the parsley beds in the window displays, to the traditional aprons worn by staff. Toronto deli Yamchops also offers plant-based food styled to resemble the look and texture of burgers, sausages, hot dogs and other popular meat products.
Both examples show one facet of the growing flexitarian trend- using the language of meat to sell vegetarian foods. This approach makes sense as customers adopting a meat free diet may miss the rituals, vernacular, and brands associated with buying meat as much as they miss the meat itself.
One example of new companies innovating to evoke the flavour and appearance of meat products is Dutch plant-based ingredient developer Ojah who launched the world's first vegan ribs at this year's Food Ingredients Europe tradeshow. Although this kind of product creation is thrilling in the opportunities it offers, innovation isn't without it's pitfalls. Food experience experts Bompass & Parr call out a number of the issues surrounding the development of more and more accurate evocations of true meat such as the importance of producing correct mouthfeel as well as taste, and the labelling and naming questions of plant-based product development- should the word 'rib' be legitimately used to describe the Ojah product?
The search for alternative protein sources has lead to innovation in ingredients from unexpected places. A team of researchers at Nasa have discovered a microbial lifeform that thrives in the highly acidic conditions found in the hot springs in Yellowstone National Park. The fungal-like substance is 60% complete protein and forms in a filament structure, much like muscle, lending it a meat-like texture. For full adoption, innovations like this require greater acceptance from consumers of unusual sources for the food of the future.
A meatless future is increasingly becoming a reality in response to material scarcity. Providing appealing, recognisable options to support consumers in easily making the transition to flexitarian or completely vegan futures will be a focus for the food and
drink industry in 2020.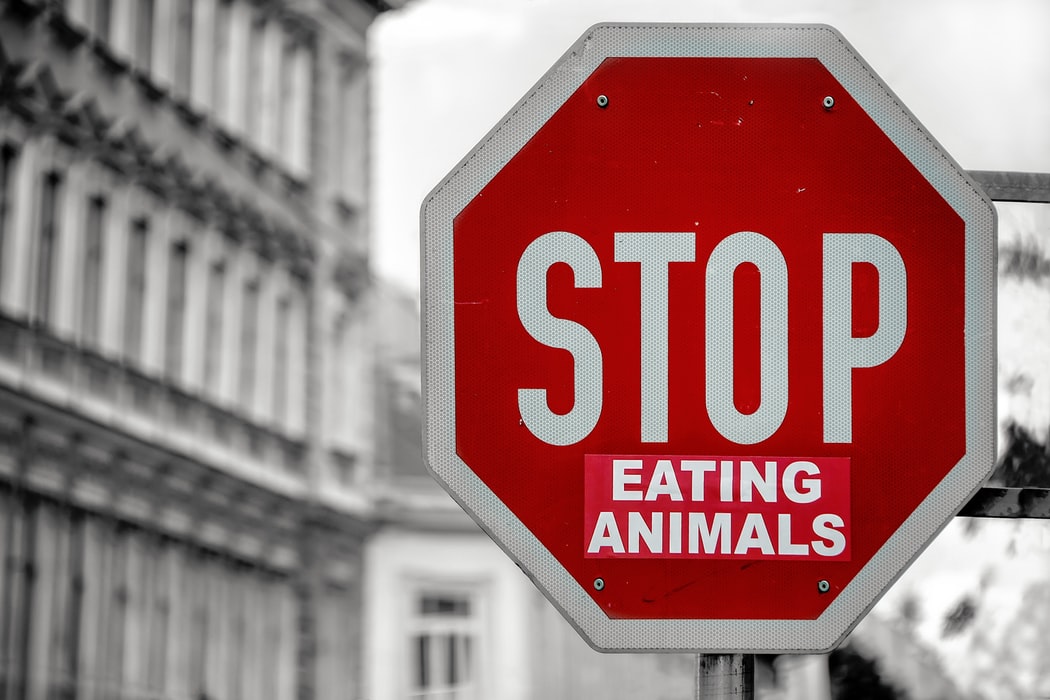 3.2 Beyond veganism
TOMORROW'S PLANET-POSITIVE DIET MUST PRIORITISE DIVERSITY, COMPROMISE, AND RADICAL THINKING
With the growing prevalence of plant-based lifestyles within the mainstream there is concern that the commercialisation of veganism has created a market sector that suffers the same sustainability and provenance problems that the movement was attempting to overcome. We're seeing the rise of what we're calling post-veganism as a response. A post-vegan consumer realises that being 100% vegan is often not necessary, and that being 100% vegan is, at the same time, not enough- that there are other things that we are affecting by eating our food. While veganism has sparked creative product innovation across multiple industries, it's by no means the unilateral solution to our sustainability challenges. From invasive species to forgotten crops and ethical dairy, tomorrow's planet-positive diet must prioritise more radical thinking.
As discussed in the Meatless future trend, modern consumers are beginning to reject hard-line manifestos in favour of more flexible lifestyle choices and beginning to ask more of their brands and food producers, such as- what is the least environmentally damaging culinary concept? Something less invasive than the commercially packaged and conveniently easy total veganism? We watched the lead character in 'The Martian' grow potatoes in earth formed from his own faecal matter, and we've seen a number of exhibitions in the last year that offer solutions that look closer to home to exploit the waste products of humankind to offer a less invasive and exploitive production culture. We have seen breast milk ice cream and cheese made from the bacteria found on human skin. While these may have previously been seen as distasteful, in 2020 these, and other yet-to-come culinary curiosities derived from our own waste, will become more socially acceptable.
One project attempting to educate so as to address this potential discomfort is 'The sausage of the future'. Using the recognisable sausage casing as a carrier for more unusual kinds of ingredients, such as insects, nuts and legumes, artist Carolien Niebling has reinvented the sausage's role, using the understood vernacular of meat to introduce new ideas and make a considerable contribution to a more sustainable food culture in the future,
Post-veganism considers not only the impact of culinary choices, but of a wider landscape of consumer choices. Last year Bompas & Parr designed the world's first vegan hotel suite using an entirely plant-based selection of natural materials, fibres and surfaces. This kind of activity returns to the roots of veganism- a concern with reducing suffering and waste. It re-appraises this concern does not prioritize rules and labels, rather focussing on impact and consequences.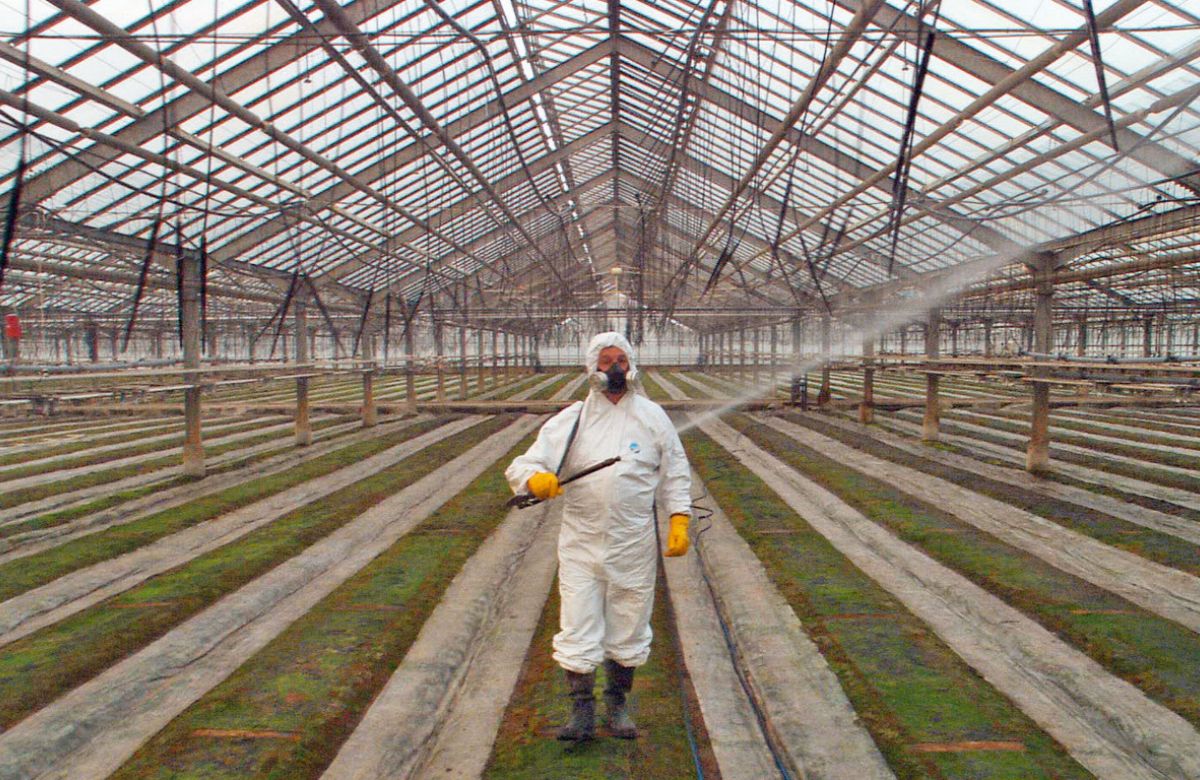 3.3 Conscious Consumption
FOOD CONSUMERS ARE BECOMING MORE AWARE THAN EVER BEFORE ABOUT THE COST OF THEIR FOOD
Farming is one of the most fundamental human activities, but in the UK only 1.5 per cent of the workforce is directly involved in agriculture, meaning that growing food has become abstract and remote from most people's lives. At the same time intensive industrial methods are exacerbating climate crisis and reducing biodiversity. Design4Retail visited the 'Food, Bigger than the plate' exhibition at the V&A museum last year to explore this further.
The exhibition sought to pose questions about how the collective choices we make can lead to a more sustainable, fair, and delicious food future by exploring work from chefs, farmers, scientists and artists at every stage of the food system. "Our Daily Bread", a 13-minute film looks at industrial food production and high-tech farming. The slick processes show how detached and clinical food production has become, and though the video is non-judgemental, it's hard not to feel uncomfortable and accountable. Another project,"Banana passport", attempts to take on questions of scale, acknowledging the vast amounts of international travel hidden in "made in" labels by tracking a single banana's 14-day journey from a tree in Ecuador to a supermarket in Iceland, covering 8,800km and passing through 33 pairs of hands. It succeeds because it attaches bigger questions to a small item: Would you feel comfortable eating a banana every day once you had seen the energy and human labour required to deliver it to you?
A social chain study found that 42% of confessed foodies suggest they're trying to make changes to what they buy so as to make more ethical purchases and this consumer trend is being answered by a number of brands. Company Drinks – also included at the V&A exhibit- is a community enterprise in east London that brings people together to pick, process and produce drinks that benefit the local community and have minimal environmental impact, being locally organised, manufactured, and distributed.
On a larger scale, chef and pioneer Doug McMaster operates his restaurant Silo without a bin and has coined the phrase "Nu Waste" to describe this attitude. The chef looks at waste not as something to bury into landfill, but as a material that has the opportunity to be reborn.
2020 will bring even more innovative brands and activities that are looking to answer the consumer desire for more informed, less damaging food choices by re-focussing on small scale production, locality specific products, and leveraging Nu-waste thinking.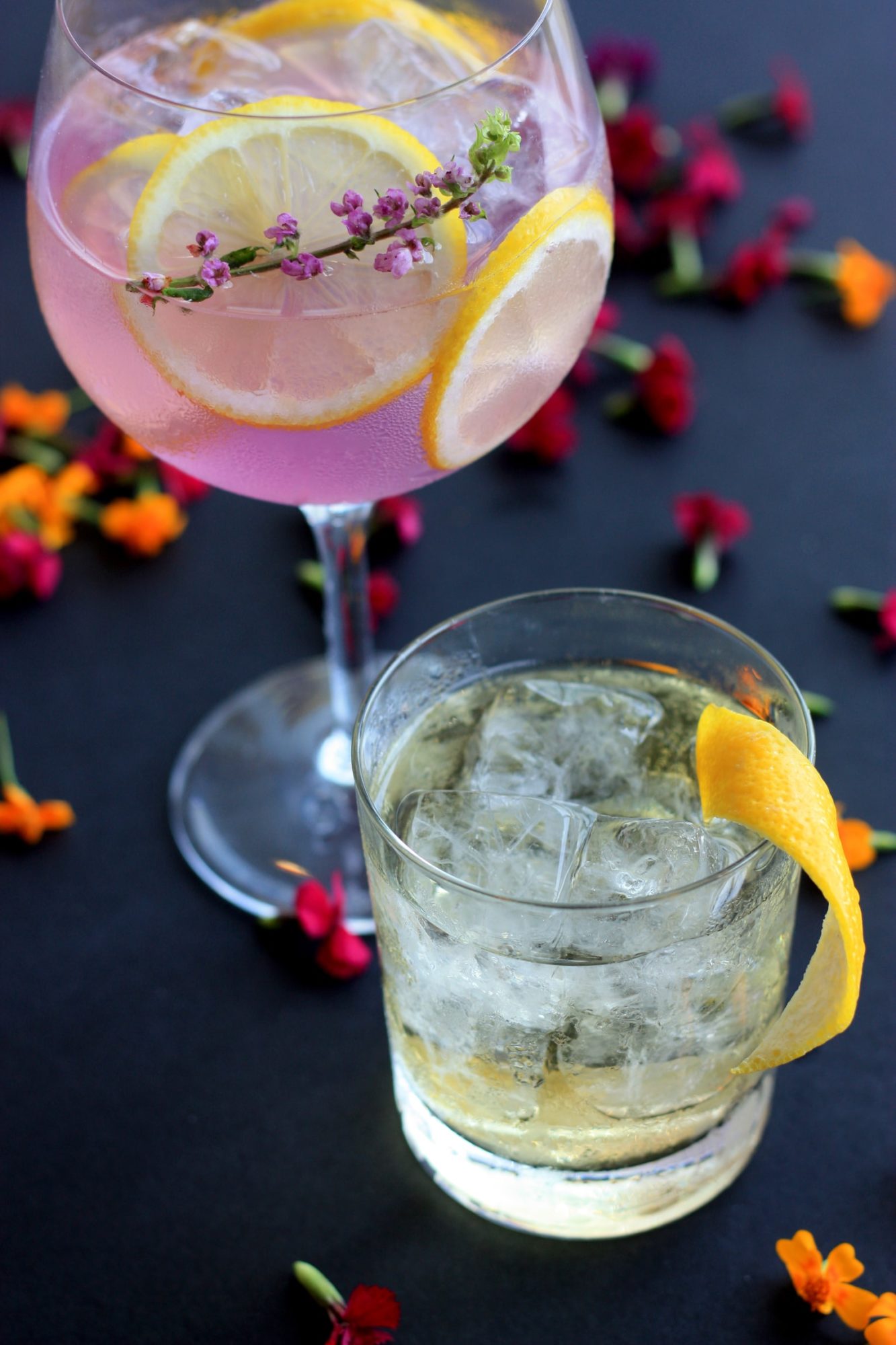 3.4 New spirits
DISCERNING DRINKERS SEEK OUT THE NEW AND INNOVATIVE, AS WELL AS THE STORIES AND THE PEOPLE BEHIND THEIR SPIRITS
As alcohol is often a core part of pop-ups and activations for many brands- Benefit's emPOREium, The trim pop up barbers, and KitKat flavour bar to name a few successful iterations- Design4Retail keep an eye on emerging trends in this sector for the next big thing that could engage consumer imagination. Many of the trends observed within the food industries can be seen in the beverage industries also. More sustainable products and production methods are appearing regularly, there is an increase in the availability and range of health and wellness focussed products, and we're seeing a growing desire for drinks considered unusual or non-traditional.
Across the alcohol industry it is becoming more common to see unexpected fusions such as beer flavours inspired by cocktails and different types of alcohol products taking inspiration from each other to create classification-bending spirits. Fusion Vodka and Tequila combines its Smooch Vodka with agave Arriba Tequila to appeal to adventurous young consumers who crave new kinds of drinking experiences. Another example of the cross-category mixology is seen in how little‐known spirit, Calvados has slowly but surely been trickling into the mainstream. This past year has seen whiskey producers use Calvados casks for finishes, such as Sweden's Mackmyra distillery, which launched a single malt whisky finished in ex‐Calvados casks.
The wellness trend is also at work in the alcohol category. Busy millennial consumers are now seeking ways to reduce both sugar and calories when out drinking to avoid feeling worse for wear the next day. Hard seltzers and sodas are one way of doing this and this trend is set to expand in 2020, towards alcoholic still water. Pura Still are currently leading this trend with their spiked still water beverages, which they claim "doesn't need bubbles to keep things interesting". Hard versions of health drinks, such as Wild Tonic's Hard Jun Kombucha, show wellness drinks crossing over into the alcohol category which is indicative of the current market.
Sustainability is a growing trend within the alcohol sector with many new brands emerging. HYKE gin is made with surplus table grapes, trimmed off during packaging, while its sister gin, Foxhole, is made from by-products of the English wine harvest. Circularity is key at East Neuk Organic where they blend imported spirits with locally foraged ingredients to create a spiced rum with seaweed. At Netherlands botanical brewery Lowlander Beer are urging people to participate in their zero-waste campaign to create a Winter IPA from recycled Christmas trees, and will be inviting experts in the community to participate in creating cheeses, smoking chips and other delights that will ultimately be incorporated into the Tree to Table pop-up dinner series.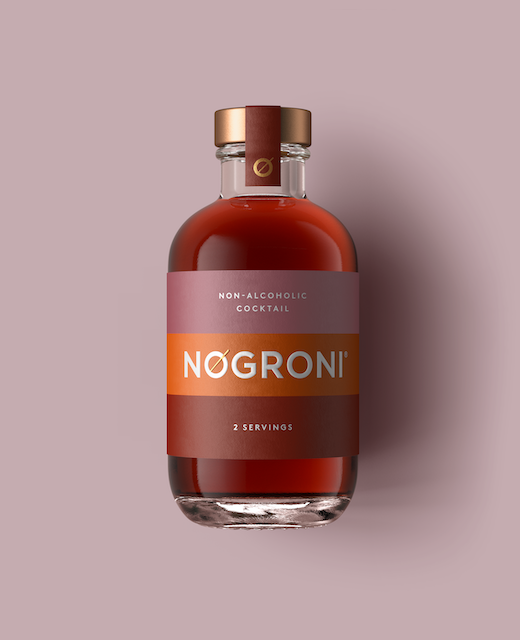 3.5 Low and zero alcohol
STAYING IN IS THE NEW GOING OUT, WITH YOUNGER DRINKERS CONSUMING 28% LESS ALCOHOL THAN PREVIOUS GENERATIONS
The sober curious movement is providing brands with multitude opportunities to offer a wealth of new products and services that resonate with the tribe. Deliveroo reports a 240% increase in orders of alcohol-free beers over the past year, and predicts this shift to sober choices will continue into 2020. With so many consumers seeking out alternatives to alcohol, unique non-alcoholic proposals are popping up everywhere, from menus at the world's most desirable bars to expert wholesalers and stores. Many of these beverages seek to re-create classic flavours using distilling methods typical of their alcoholic inspirations, creating an alternative spirit designed to be mixed rather than drank on its own. Seedlip spotted this gap in the market early, leading the sector development with their non-alcoholic alternative to gin.
In response to the trend for low and no alcohol beverages, the evolving category of Euphorics has emerged in the marketplace. This category of drinks contain no alcohol, but instead incorporate naturally occurring cognitive or mind-enhancing botanics or even pharmaceuticals. One example is Kin- sold on its website as 'Euphorics for humankind' the beverage balances adaptogens and botanics that claims to open the mind, calm the body and connect the spirit. Recess, which makes CBD-infused sparkling water, recently opened the doors to their neon-tinted 'Recess IRL' pop-up' where visitors are able to enjoy a can of cold sparkling water infused with hemp extract and adaptogens. CBD oil is the new avocado in wellness circles and there are already a small collection of marijuana-infused 'alcohol-free wines' cropping up such as House of Saka that claim to have almost no taste of weed, but to provide the full THC+CBD impact.
IWSR forecasts low and no-alcohol growth in spirits of over 80% to 2022, But while new products may appear almost daily- particularly at the start of the year during the Dry January challenge- an effort to identify those products with quality from producers with integrity will be key to successfully leveraging the trend.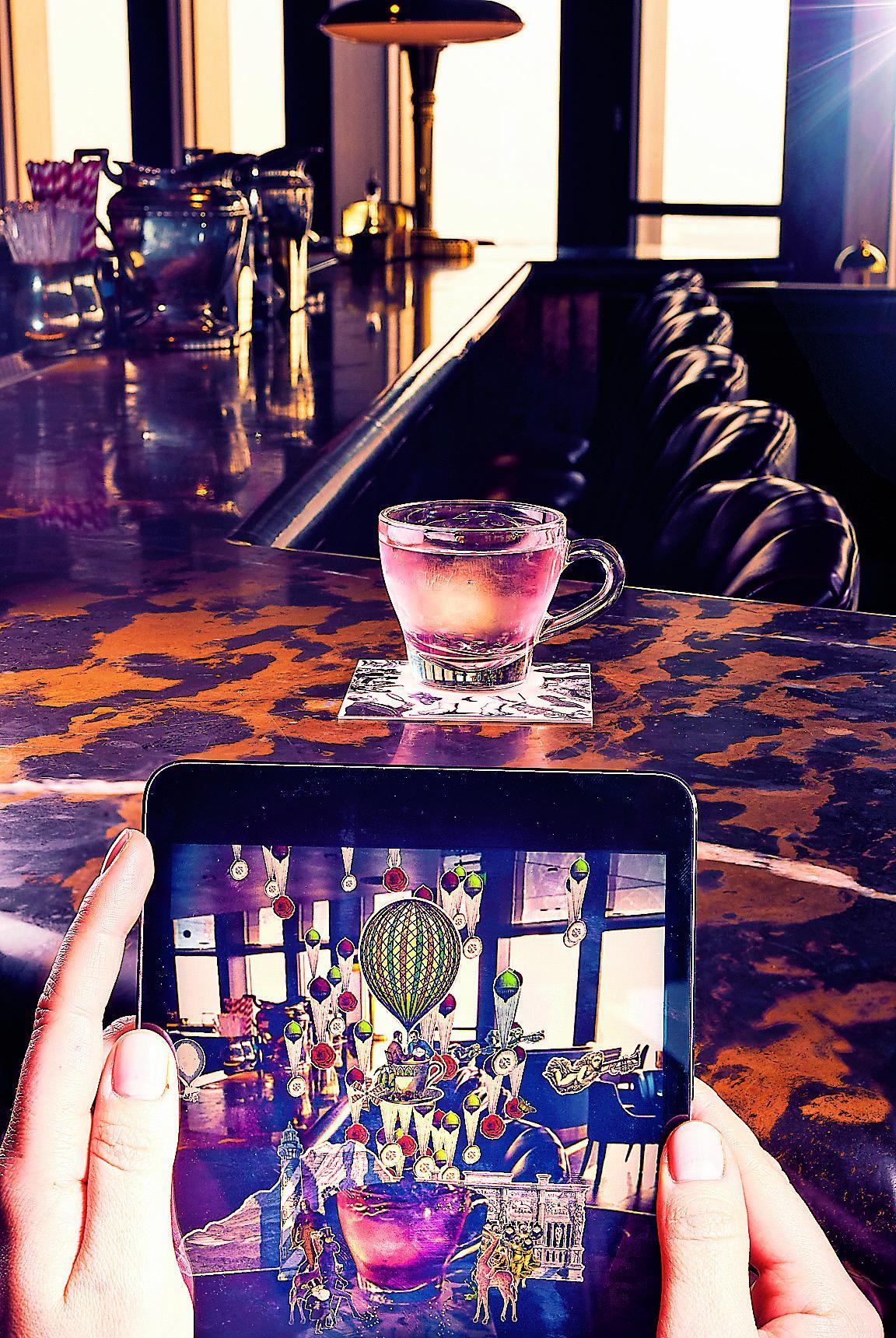 3.6 Immersive cocktailing
THE CREATION OF MEMORABLE AND UNIQUE EXPERIENCES FOR CONSUMERS IS AN ENDURING TREND
As we've seen, many millennials are reducing their alcohol consumption, and looking for better quality over quantity when they do imbibe, and so are searching for a more immersive drinking experience. There were a number of events and activations in 2019 that offered this deeper engagement, not just as entertainment, but also as a way of educating consumers. The augmented reality cocktail menu at City Social encourages customers to download an app, point their phone camera at their drink and see it brought to life with AR visuals. Focussing more on education, Bompas & Parr created a new drinking ritual for The Macallan Edition No. 3, conceiving an expertly crafted oak aroma diffuser that ensured drinkers' palates were primed to sample the whisky by the complementary scent already hanging in the air- an experience designed to deconstruct the taste profile of The Macallan whisky to educate.
Blue Bar at The Berkeley provides one of the most innovative experiences with Out of the Blue, an event described as 'cocktail escapism'. Visitors experience total immersion in a sensory chamber, where they drink unidentified cocktails while stimulated by sound, smell and visuals; stripping back the cues that we are so used to in a bar such as garnish, glass, and menu description, thus allowing their senses to take the lead.
Immersive cocktailing can be extensive in it's scope. Captain Morgan rum took Londoners on a nautical adventure to an underground paradise: the Lost Lagoon, an event hidden in a secret subterranean location that required guests to navigate themselves by boat on the world's largest indoor lagoon to a series of islands inspired by the atolls of the south Pacific, facing creative challenges as part of a totally immersive theatrical production.
Consumer desire for more interesting, immersive, and educational interactions with alcohol is increasing. Where customers are being more selective in their choice of drink, the environment in which they imbibe is increasingly important too.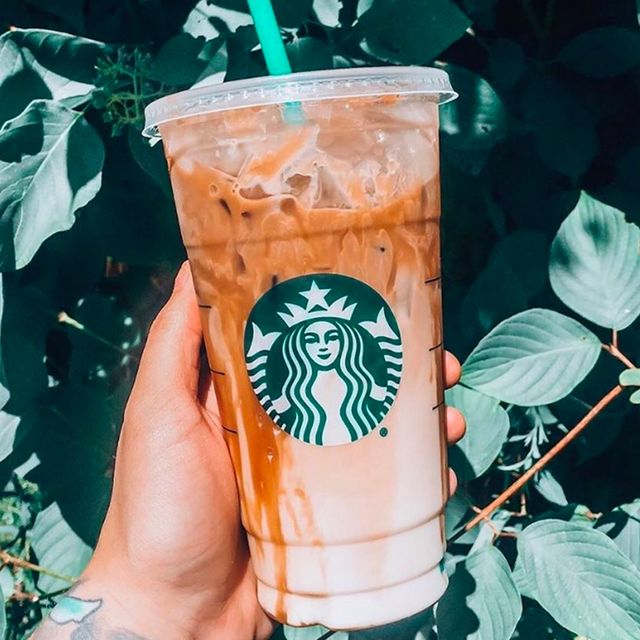 3.7 Caffeine addicts
CAFFEINE IS THE MOST WIDELY USED STIMULANT ON THE PLANET, AND OUR DESIRE FOR IT IN NEW FORMS INCREASES YEAR ON YEAR
As is traditional at the end of a meal, we finish with coffee. Consumer appetite for the drink is unrelenting and our desire both for the beverage and for innovation from our brands and products will mean growth in the craft movement and continuing expansion to influence the beer, spirits and RTD (ready to drink) categories. Category reports last year show that coffee and caffeinated products such as cold brew, guarana seeds and unroasted coffee beans have been appearing in bars and outlets at an increasing rate. In 2020 consumers will see more alcoholic coffee-flavoured RTDs and high quality ground coffee used to make both cocktails and mock-tails with a caffeine kick.
Coffee's prevalence as a crutch in our everyday lives was acknowledged by a recent pop up pairing by Dove and Dunkin' who joined forces for National Coffee Day to appeal to women "running on coffee and dry shampoo." with this pairing widely recognized as a modern life hack for those with demanding, always-on, hectic lives.
Coffee is increasingly becoming a substitute for more traditional soft drinks as iced coffee becomes available as both a summer and winter beverage of choice. In 2020 this beverage could evolve into cold brew coffee soda as this currently niche product is expected to attract more consumer attention as an evolution of the well-loved iced coffee trend.
For further variation within the category, mushrooms are predicted to impact the coffee world in 2020. Mushroom coffee is appearing on more and more menus as a natural successor to other plant-based options such as kale and avocado smoothies. The unusual proposal sound unpalatable, but the alternative brew has the potential to keep drinkers healthier with a reduction in caffeine intake paired with the same flavour kick that customers need.
Another emerging trend is for younger caffeine addicts. There is growth in the 13- to 18-year-old demographic of coffee drinkers and younger persons in this age group are becoming coffee drinkers at a faster pace than did their parents or grandparents. Whilst highly caffeinated soft drinks are restricted for sale to younger customers, coffee is not- but with continued growth in the number of imbibers within this age group this may change. The idea of regulating sale of coffee is unusual to us, but variation in caffeination between differing brands and even different shops can be huge according to a study by Glasgow school of medicine. Better labelling and regulation of the high street coffee offer could be introduced in 2020 and will lead to higher expectations from the coffee-drinking public.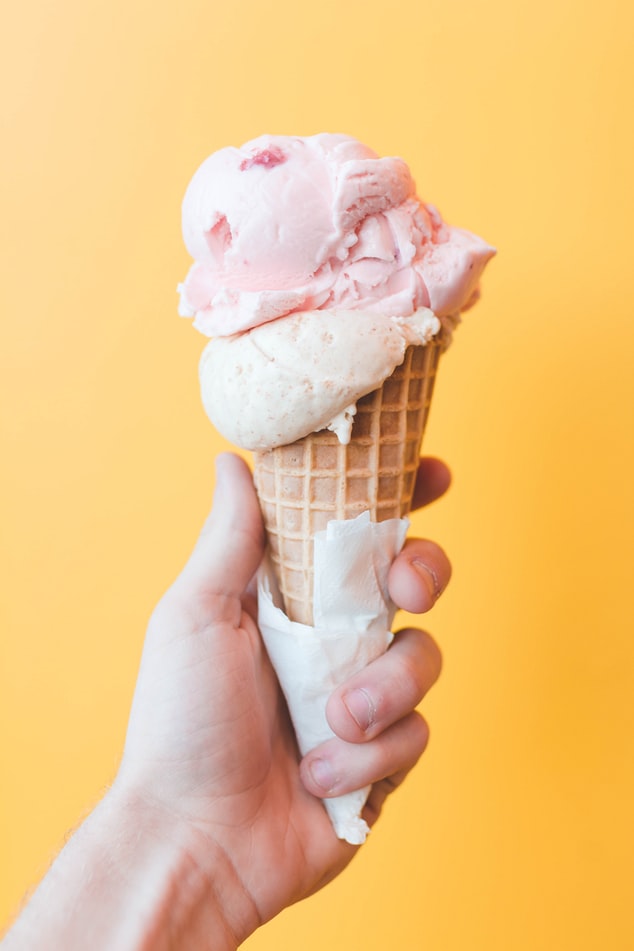 4.0 Our perspective
THE COLLECTIVE CHOICES WE MAKE CAN LEAD TO A MORE SUSTAINABLE, FAIR, AND DELICIOUS FUTURE FOR FOOD AND DRINK
The pace of innovation within the food and drink sector is accelerating constantly in response to the rate of change within the spheres of technology, sustainability, and across all consumer marketplaces. Trends migrate from other sectors into the food world, evolving into new forms and vice-versa. At Design4Retail we're excited about the variety of new directions that the food and beverage sector is moving in, and the opportunities it provides us to utilise these trends to amplify our brand activations with perfect pairings for retail and hospitality.
As both brands and customers require more innovation, more interactivity, and more holistically digitally accessible activations and environments we predict more technologically advanced and augmented food and drinks will appear in 2020. As mentioned in the immersive cocktailing trend, AR is already a key tool for amplifying products and experiences and this trend will only grow, with the potential for holograms or projections to be introduced to presentation.
In 2020 as we move past veganism into a post-vegan world brands must deliver within the customer's new expectations for sustainability. Innovation in material use, sourcing of products and ingredients, and greater consideration of circularity will inform retail and hospitality activity. This will be matched with a greater acceptance of unusual food and drink sources, as customer awareness of the provenance of their food and the urgency of change increases. This provides some very interesting opportunities to innovate and, more importantly, to have fun with what we offer clients and consumers.
Let's carry on the conversation- contact us today to talk about the future of food for brand activation and at retail.