Why Luxury Brands Need Brick-And-Mortar Stores _
Identifying the unique characteristics of luxury brand consumerism
80% of luxury good sales occur in the physical realm of retail
Contents
1.0 FOREWORD
2.0 DEFINING LUXURY
3.0 LUXURY ONLINE
4.0 LUXURY AND PHYSICAL RETAIL
5.0 OUR PERSPECTIVE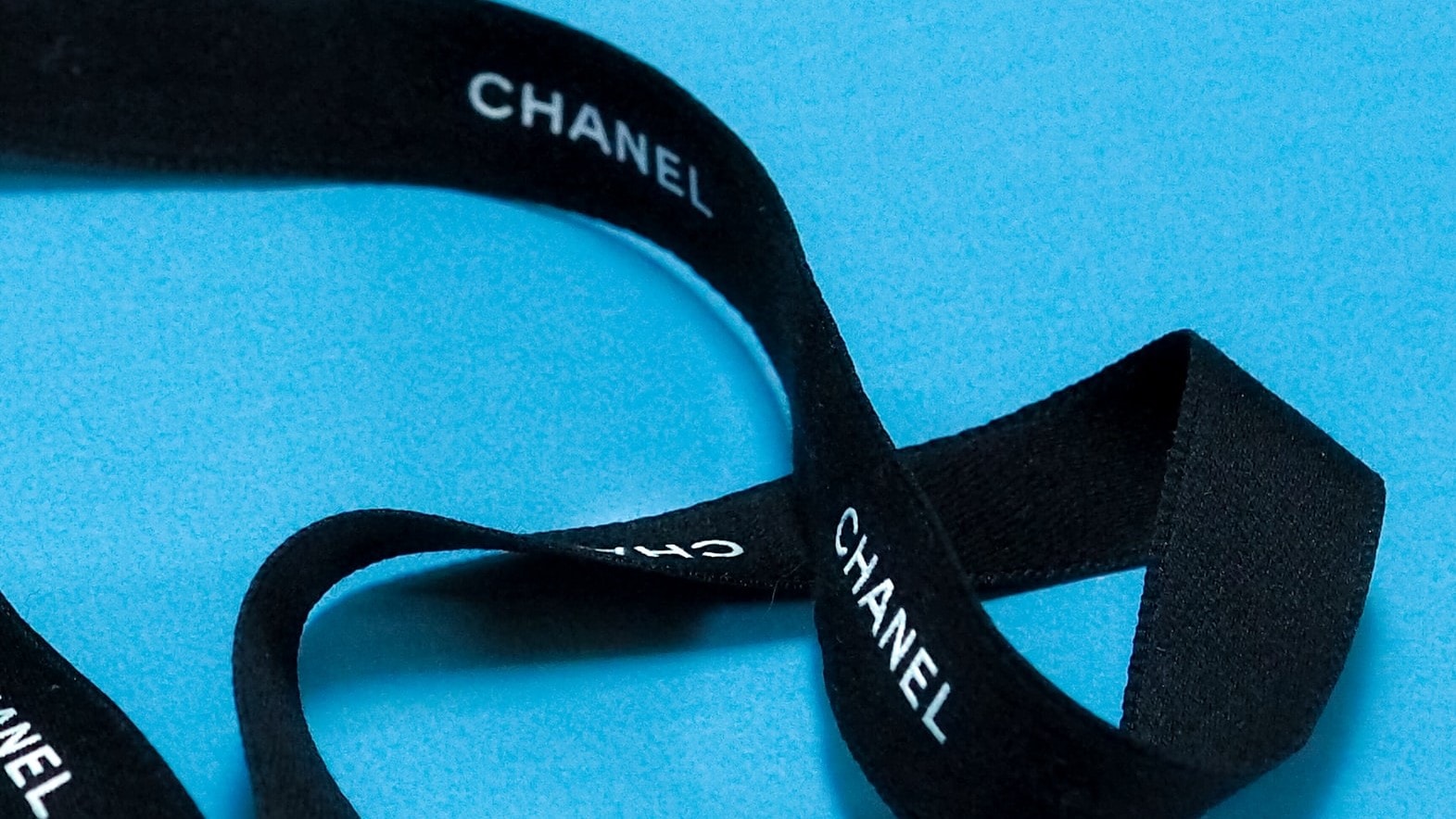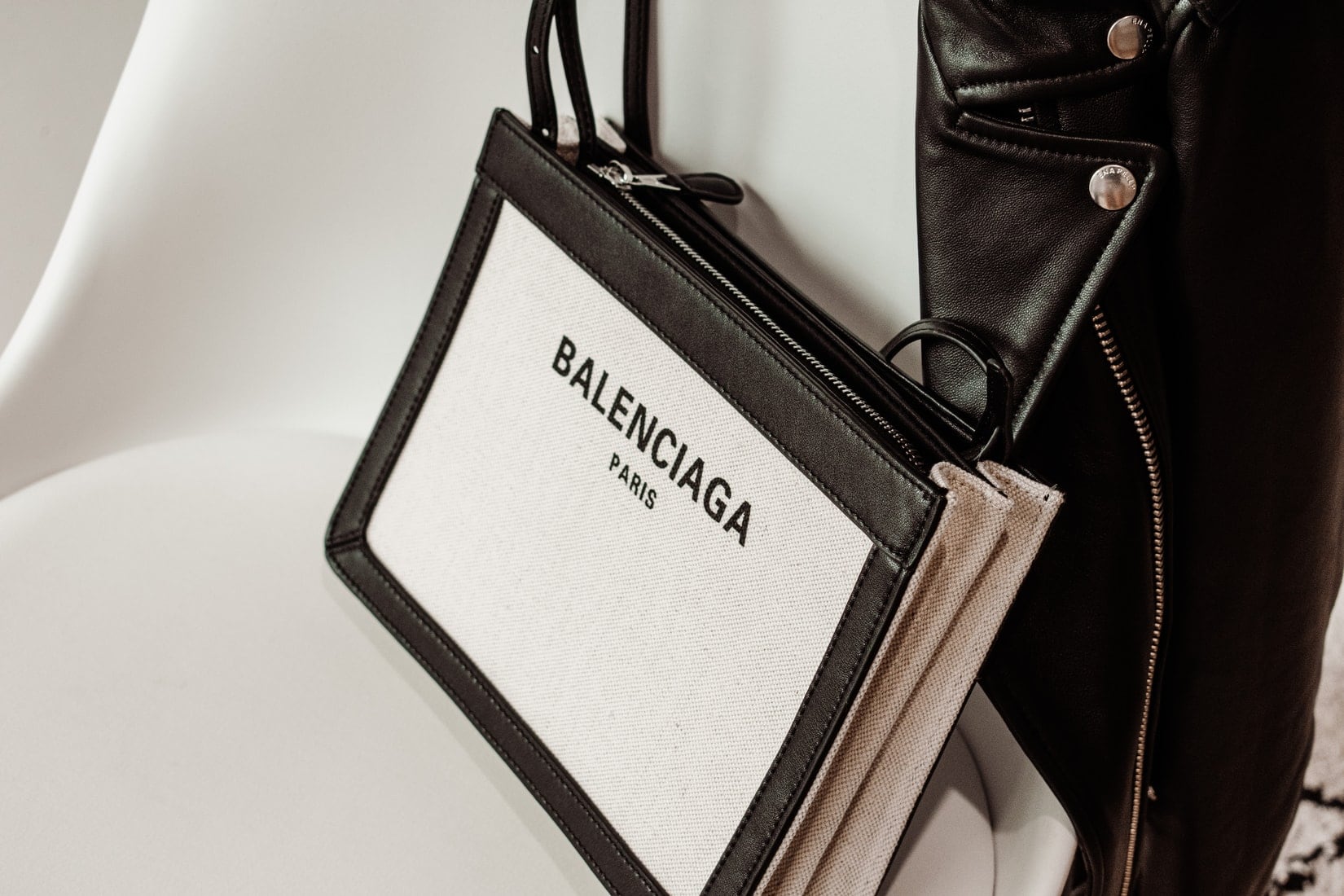 1.0 Foreword
LUXURY AND PHYSICAL RETAIL IN A MODERN, DIGITAL
WORLD
The luxury goods retail sector contributes £48 billion to the UK economy annually2.4% of GDP (Walpole), and recent reports suggest that the British luxury sector has been growing at a rate of 9.6%, year-on-year. Whilst this sector has continued to weather the physical retail 'apocalypse' of recent years, our understanding of what luxury and luxury retail really means to modern consumers is changing. We have been focussing our attention on discovering the retail insight and trends which influence the new, digitally-native consumers of luxury goods to continue to demand brick-and -mortar stores from their brands.
In this whitepaper we will be defining what 'luxury' means to modern consumers, and how new social capital is replacing traditional ideas of luxury. We will investigate the importance of navigating burgeoning online platforms for luxury brands, discuss why these brands continue to succeed at  physical retail, and conclude with our thoughts as to how we believe they will have to continue to reinvent themselves in a post-pandemic retail world.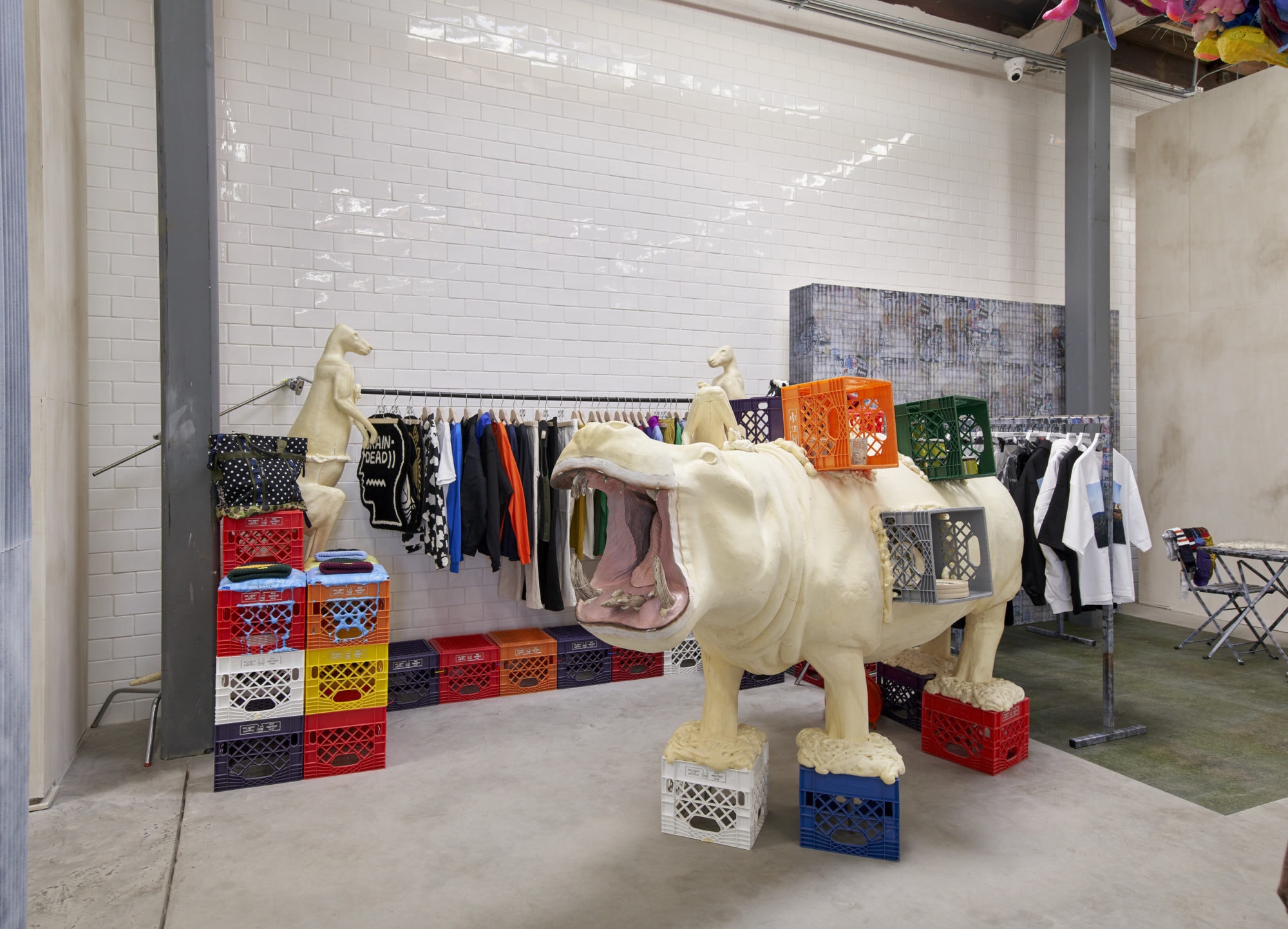 2.0 What is luxury?
NO LONGER JUST CONSPICUOUS CONSUMPTION
The power and prestige of luxury has always derived from its ability to convey status. Thorstein Veblen's 1899 work 'The Theory of the Leisure Class' coined the phrase 'Conspicuous consumption' to describe this facet of commerce. It can be argued though that conspicuous consumption as a status symbol is on the decline in our increasingly open society as many consumer products become more widely available to all classes, thanks in part to both increased globalization, digital connection, and
advances in technology.
Rental and re-sale make luxury items more affordable and accessible, and basic products such as T-shirts and slides from high-end labels put those brands within reach of more consumers. The traditional notions of what luxury is are being challenged by changes in global culture, the omnipresence of the internet, and the shift in consumer values as Millennials and even Gen Zers become more important buyers of high-end products.
Modern luxurian products often look to subvert ideas of traditional luxury; to challenge the relationship between luxury and materials which are historically understood to be precious or rare. Context here is everything; nowadays a product created from waste material can be as valuable as one made from a precious metal if it holds value by way of exclusivity, aesthetic, or innovation. These 'new luxury' goods can be deliberately ugly, reflecting the desire of designers and consumers to move away from accepted standards of taste with younger consumers prioritizing uniqueness over traditional
craftsmanship.
The result being that conspicuous consumption is being supplanted by a different type of commerce that makes social, cultural, or environmental awareness the new social capital.
Examples of this new context-dependent luxury are the Dover Street Market stores, whose unexpected interior design choices are a far cry from traditional luxury environments. The thrill here is in the  juxtaposition of the brands and of the micro/macro environments. Each floor has a different character and tempo created by the designers from often low-cost and unexpected materials to present their product in the exact manner they intend for a full brand experience- creating a sense of exclusivity and belonging to those who affiliate with the brand.
The acquisition of objects has always fulfilled aspirations, but in a busy and intrusive world, people are increasingly valuing time for the enjoyment of both simple moments and extraordinary experiences. Contemporary brand offers engage with how the availability of time and space can be seen as luxuries in their own right. The question of luxury is ultimately a personal one. Everyone decides for themselves
what their luxury could be. The classic status symbols are unlikely to ever lose their cache; but around the periphery, the concept of luxury is becoming blurred with a greater emphasis on less tangible expressions.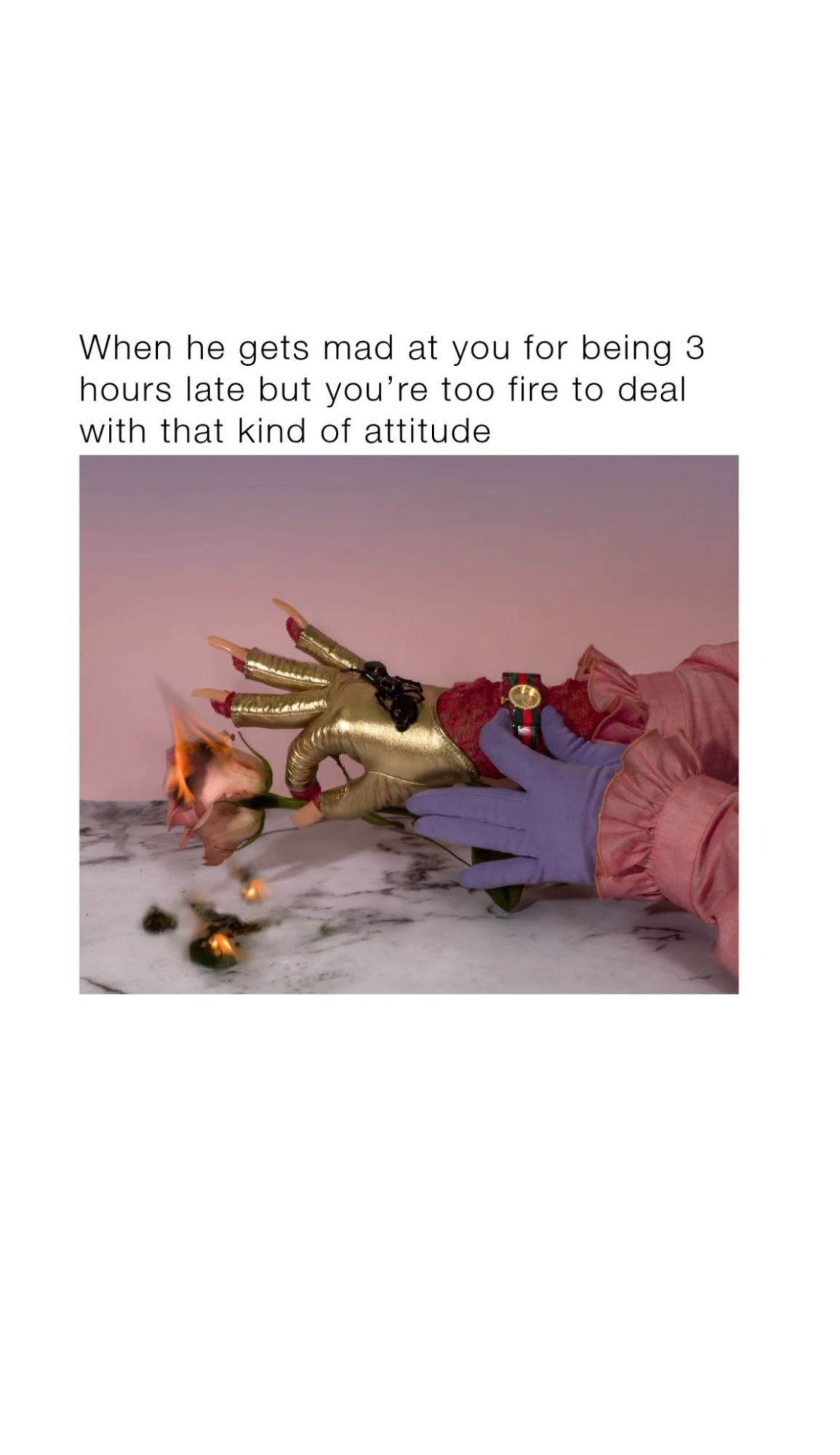 3.0 Luxury online
LUXURY RETAIL IN A DIGITALLY-NATIVE WORLD
The growing importance of digital in luxury is driven mostly by a generational shift. Millennials and Generation Z consumers now drive 85% of luxury growth and make up more than 30 percent of all luxury spending. The contribution of online luxury sales to the global high-end market will more than triple by 2025, reaching $91 billion USD, with nearly one-fifth of personal luxury sales taking place online(McKinsey). Whilst the luxury sector has demonstrated a strong preference for physical retail over e-commerce, luxury brands cannot ignore the significance that the online sphere has on the buying decisions of high-net-worth individuals; a consumer's online experience in some way influences at least 40 per cent of all luxury purchases(McKinsey).
INFLUENCE AND AFFLUENCE
The reach and ubiquity of social media challenges the paradigm, whereby brands created and controlled their public image through advertisements and by building relationships with fashion editors. Now anyone with a smartphone can wield influence, crafting their own share of a brand's image and shifting the balance of power. Chiara Ferragni is a luxury lifestyle influencer boasting a colossal Instagram following of 19.7 million that saw her ranked first in Forbes 2017 'Top Fashion Influencers' above editors and brand owners alike. While brands still have agency, consumer research prior to purchase is now primarily via online reviews and brands must adapt to this way of reaching consumers.
Alongside working with influencers, brands can also leverage the power of online by evolving their brand messaging to be native to this realm. Gucci- a brand steeped in traditional luxury- evolved their messaging for the internet era of new emerging luxury consumers with successful and bold advertising campaign that looked to embrace internet culture by referencing the ever-changing and volatile world of memes. Heritage jeweller Tiffany & Co. also found benefit in repositioning to attract a younger
customer profile by launching a cross-platform advertising campaign featuring young celebrities to persuade of the 'little blue box's continued relevance. The brand also revamped its website and in-store experiences to offer seamless online-offline integration where the ideas of luxury, quality and craftsmanship are re-presented as modern, playful and surprising.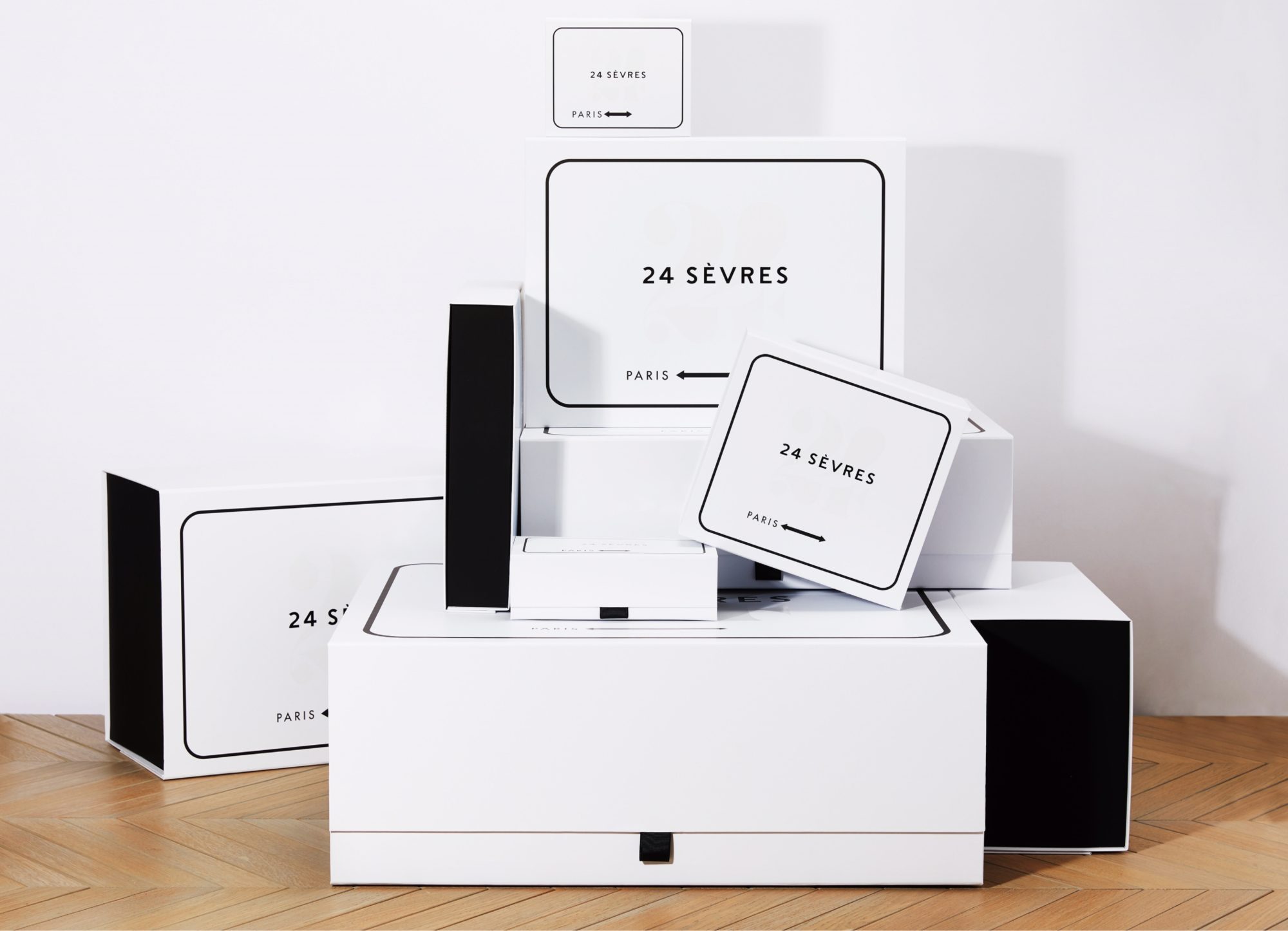 RETAILING LUXURY ONLINE
Traditional luxury brands have historically considered online retail platforms, and multibrand sites in particular, as inappropriate channels that could be a threat to a luxury brand's equity.
E-commerce sites such as Net-A-Porter and Farfetch have successfully demonstrated that digital retail works in the marketplace, and large traditional luxury groups have entered into the sector as well. In 2017 LVMH launched its own multi-brand e-commerce portal- 24 Sèvres- which differentiates itself by focusing on digital storefront 'windows' with the Parisian styling and curatorial experience replicating online the experience of shopping at a physical luxury department store.
Whilst significant changes have been made in recent years to the luxury sector's approach to digital for both marketing and sales, brands and high-end retailers need to identify new ways to engage with affluent consumers in the digital sphere before it can be considered a true competitor to their physical retail offer.
Online sales have so far not been able to drive the same level of up-sell opportunities than in physical stores and luxury consumers spend less per purchase when buying online. Physical store environments remain of high importance to a brand in delivering experiences that cannot be replicated online.
Bricks and mortar retail has proven to be a dynamic platform which can offer luxury in all its forms, and high-end brands are applying their physical stores to satisfy the definitions of luxury through identifying and delivering on the benefits that are unique to the platform.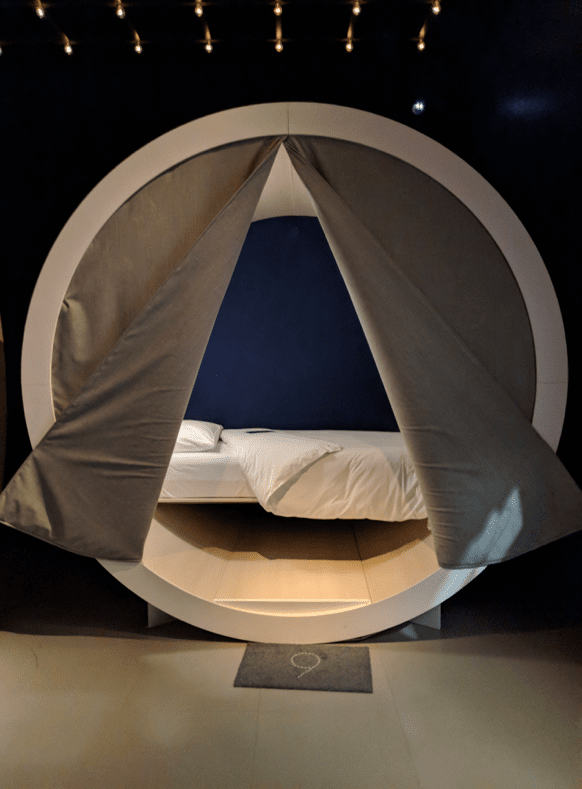 4.0 Luxury and physical retail
4.1 ENGINEERING VALUE THROUGH EXPERIENCE AND ADVENTURE
An exquisitely crafted product- one of the key pillars of the traditional, aspirational type of luxury- matters less to younger consumers than it did to previous generations. In a busy and more intrusive world, people are increasingly valuing time and space to enjoy special or extraordinary moments instead of the acquisition of objects. With consumers seeing value in physical retail for the tactile experience that it offers, what appeal in stores today is the brand itself, through their image and storytelling. The market is consumer-centric, rather than brand-centric, meaning that the value of the
entire experience is what counts. Many luxury brands are going beyond the standard shopping journey and creating a store that is not simply visited for a transaction, but to experience a destination overflowing with engaging content, and even adventure.
Generation Z consumers crave an interactive and highly personalised approach focused on original, authentic brand stories. These modern consumers want to be sold a life-changing experience, rather than the product itself. To engage with these customers brands must offer a sense of purpose and personal or emotional connection to what is being purchased.
The Dreamery by Casper is a magical place in New York which invites the public to take a nap in a Casper Nook – "a perfectly private, quiet pod with an outrageously comfortable bed". Whilst experiencing Casper mattresses, people are encouraged to get some rest and recharge, with offerings of complimentary beverages, pyjamas, and refreshing amenities. It offers no transactional offer, simply delivering an experience and demonstrating the core 'new luxuries' of time, space, and rest.
Similarly, Floral Street – a high-end perfumery brand – encourages visitors at their Covent Garden store to connect with their products through a sensorial experience. Every customer invited on a personal journey of fragrance discovery and appreciation. An emotional connection is created through exploration of colours, smells, and relatable words. Each visit is personally guided by one of the Floralistas who offer herbal tea, introduce customers to the fragrance family, and unlock secret scent drawers for more considered connection.
By focusing on storytelling and culture, brands create experiences that attract affluent consumers and gain trust. These experiences must be authentic, and brands must translate their existing product ranges into rich and meaningful moments that live beyond the point of purchase.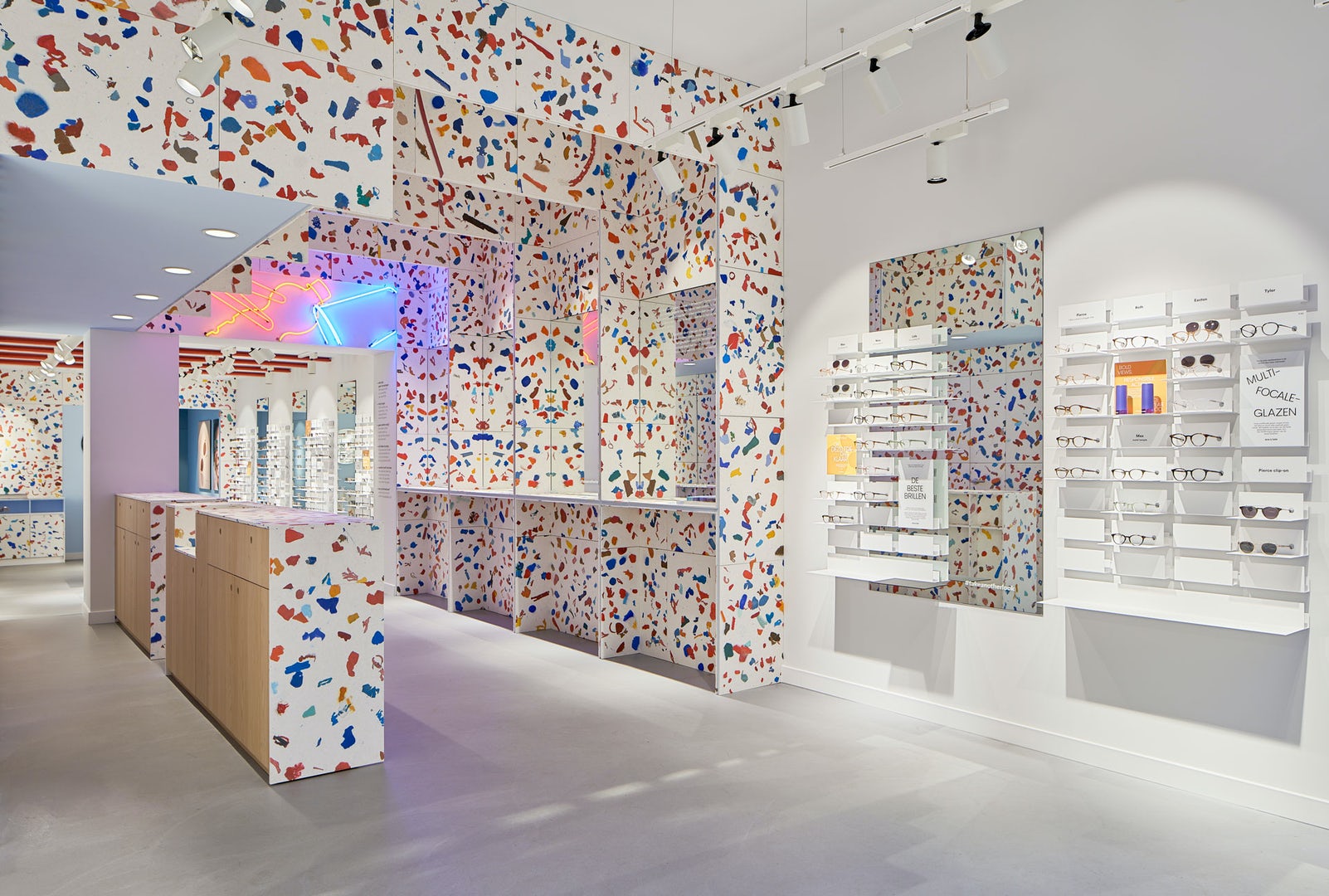 4.2 NURTURING A COMMUNITY
No longer tethered to shopping centres or districts, we are seeing 'destination shopping' redefined as collections of like-minded people, facilitated by brands creating beacons of community and experience. People seek comfort in community, valuing its ability to bring people together with shared experiences, values, and beliefs. It offers the opportunity for people to be part of something bigger and have their voices heard. Nevertheless, for a community to mature and grow, it needs a platform of influence – a luxury that brands can provide.
Coal Drops Yard is a carefully curated a range of shops that bring individuality, authenticity and creativity into a single destination. Harnessing the cultural cache of an elusive sense of individuality, the shopping space engages local creators, artists and retailers that intersect with a modern aspirational vernacular. The old coal store is now a flourishing location for designers and shoppers alike, full of inspiration and character. In particular Cos x KX is a hybrid space which works both as a special edit of the brand's collection, and a destination for art and design. As well as curating its own collection, the store also offers limited edition prints, books, and other products from brands with a story to tell. This bricolage presentation, all curated by Cos, gives customers a better insight
into the lifestyle of the brand that like-minded consumers can identify and thus come together in its sanctuary.
High-end multi-brand shops like Dover Street Market, Colette, and Opening Ceremony have found success in cultivating an unique community experience for years. Demand is driven by intrigue and exclusivity rather than the sold product. More and more frequently luxury retailers are experimenting with a transformation of their store-fronts into highlycurated spaces centred on brand storytelling to cater to new modern consumers.
In this experiential marketplace where content adds value, some brands- including Restoration  hardware and Rapha-are experimenting with bringing online engagement models such as members-only subscriptions to physical spaces and the communities that form there.
Modern brands should understand their consumers, be able to define what they have in common, and how they communicate; using this to create a destination that enhances their experience. Eye-wear brand, Ace & Tate, have based their store concept around showcasing their dedication to creating a more sustainable future. Embracing recycled plastics to create a store interior that aims to be carbon neutral, this retail environment is a beacon for people sharing the same values, inviting them to come together and participate in the movement by signalling their brand values clearly through aesthetic
choices.
Brands that use their platform to show support for a community can build stronger relationships with consumers than those that are merely based on trading. Relationships that are founded on shared values engender brand affinity and create brand ambassadors out of their customers. Having already created a strong digital community for beauty-loving Millennials, cosmetics brand Glossier have used pop-ups to create physical hubs for their community to meet. More than just stunning environments, the temporary stores curate communities that are completely representative of their identity,
bringing their online third place to the real world in an unique and authentic way.
In translating the community's shared experiences, values and beliefs into a physical retail environment that can clearly demonstrate a directive, brands aren't just providing a platform for communities, but a home.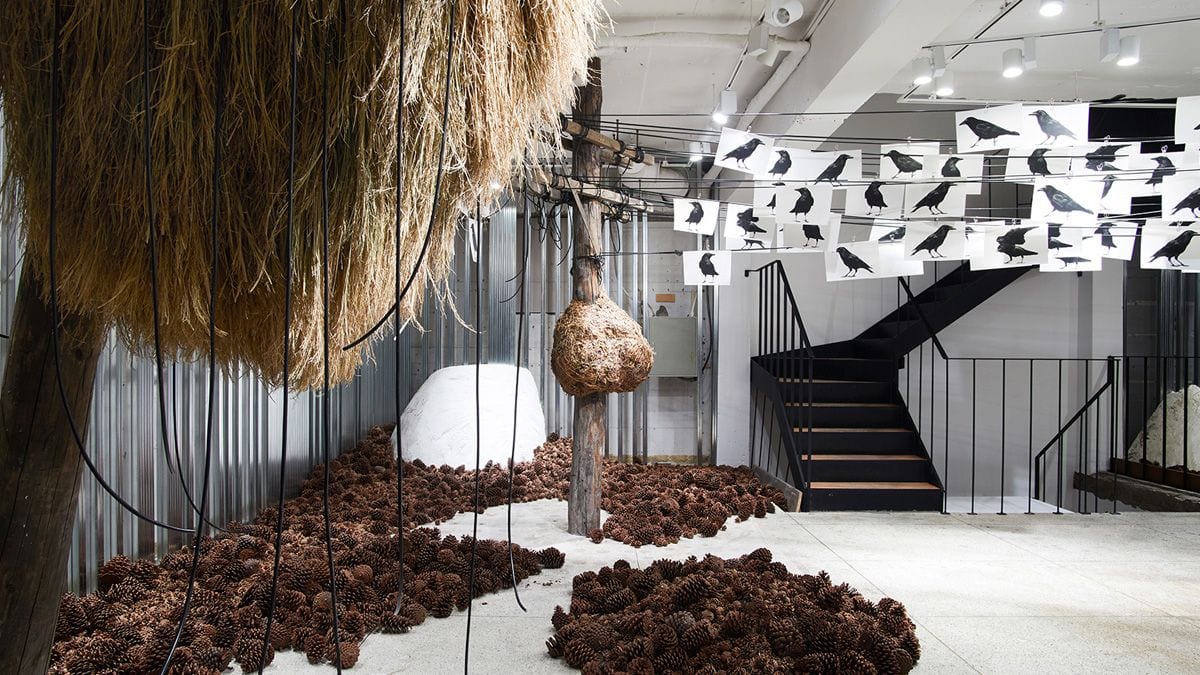 4.3 PHYSICAL ENVIRONMENTS IN LUXURY RETAIL
Truly luxurious environments are not concerned with practical solutions but with the extraordinary and the exclusive. These environments no longer necessarily have to be aesthetically pleasing if instead they demonstrate a mastery of craft through outstanding precision and attention to detail, or utilise remarkable finishes that create stunning visual impact. In this way, new luxury can be achieved by challenging accepted standards and categories of design. Recently we have seen a new wave of
high-end environments appearing that distance themselves from accepted standards of taste and appeal to consumers prioritizing uniqueness over traditional high-end craftsmanship. From industrial-luxe and eco-luxe stores, to fashion boutiques elevating their environment through subverting the expected vernacular of not just luxury stores, but retail spaces as a whole; brands are taking visual risks and delivering completely unique expressions.
In a reaction to the traditionally opulent and layered environments of 'old luxury', Brutalist-inspired stores are becoming more and more apparent within the luxury sphere. From the French for "raw concrete", Brutalist style stores are minimal, defined, and have a strikingly simple often all-grey toned design. These new, Brutalist-inspired industrial-minimalist spaces showcase precision in their build and present quality over quantity. An industrial look and feel can also be exploited in retail spaces to contrast against rich product, as cold metallic, or raw concrete finishes lend a sparse, futuristic
tone to contemporary interiors. Balenciaga's store on Sloane Street utilises the industrial nature of aluminium panelling to allow the bright colours of the clothes be the focus, and celebrates the unexpected juxtaposition of materials.
BREAK THE MOULD
In the age of the experience economy retailers are adding layers of richness to not only their experience offerings, but store interior design also. Knitting a complex, unexpected narrative into a design may encourage visitors to unravel the story threads, increasing their dwell time in store and delivering a more satisfying and connecting visit. A brand well known as much for their mould-breaking stores as their luxury product is Gentle Monster. The brand prides itself on creative and immersive in-store experiences, having over 40 stores worldwide, including a harvest-themed space in LA, and a Chengdu Flagship store set in a world washed away by an all devouring Tsunami.
Rather than being designed to look like stores, their spaces evoke contemporary art galleries. The eyewear is displayed among themed sculptures and installations as though it is part of the artistic aesthetic. The London store is themed 'Kung Fu' and delivers an extra-terrestrial interpretation of martial arts over two floors through kinetic sculptures, eye-catching robotics, and unexpected material juxtapositions. A visit require customers to journey through complex spaces where glasses and
sunglasses sit on discrete shelves against walls textured to resemble the surface of Mars. On the ground floor robotic aliens with hydraulic arms battle performatively in a bamboo forest, surrounded by an amphitheatre of small alien spectators. Multisensory, enchanting, and bewildering, this is retail theatre in keeping with the brand's experimental but wearable pieces. The stores are completely anathema to 'old' luxury methods of presentation, paving the way for other brands to question what
luxury means to them and to their customers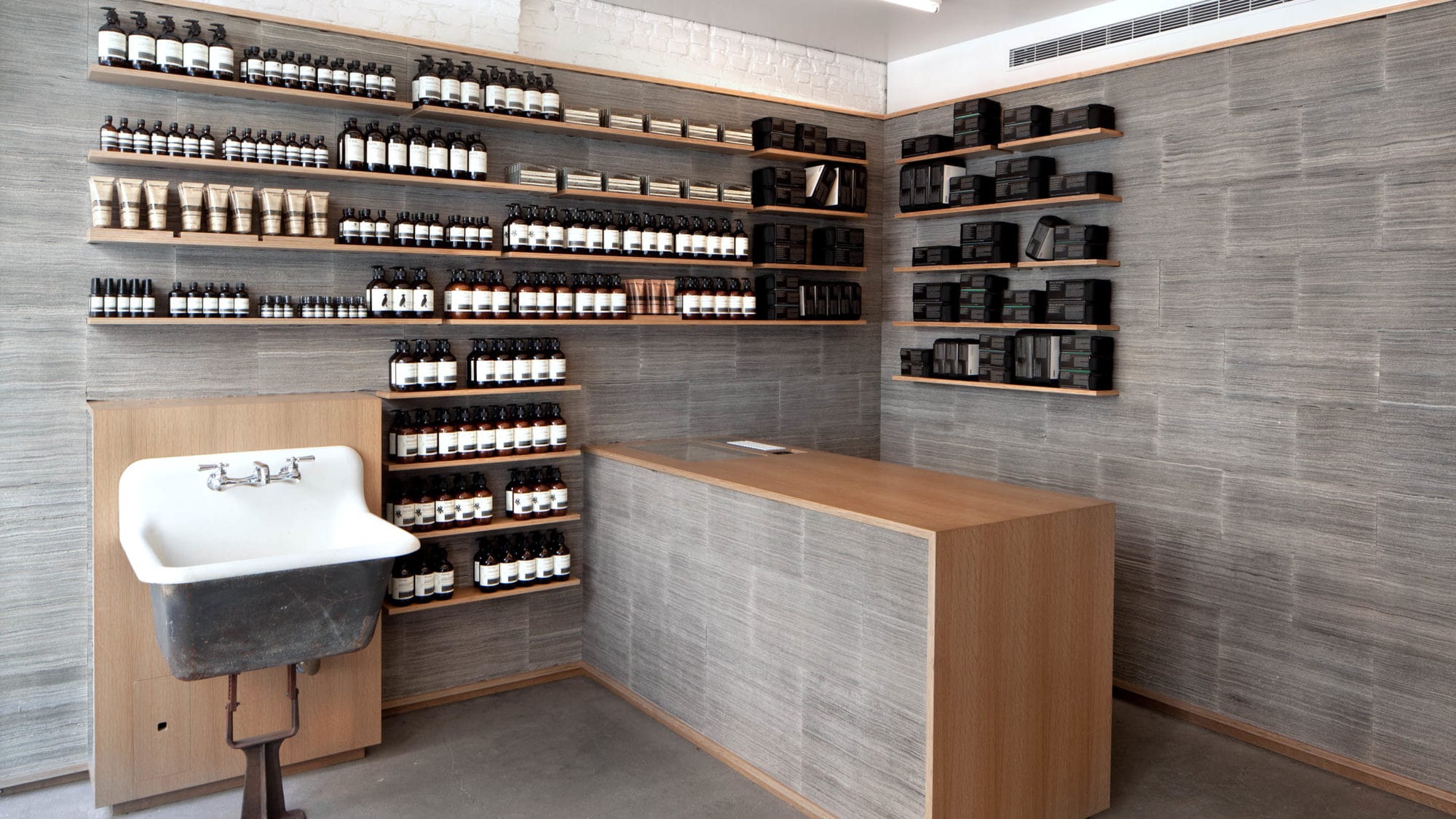 4.3 CONTINUED. ECO DESIGN
The previously mentioned Brutalist and industrial trends can be also linked with sustainability. In looking to create raw forms and structures, designers are re-evaluating the waste economy and experimenting with non-virgin materials to create the desired industrial and minimal effect. This experimentation and mindful process is particularly apparent in luxury environments.
If environmental awareness is a facet of new social capital, and sustainability is an expectation from all brands, then luxury brands are expected to go further still. With large budgets at their disposal, sustainability in luxury brands is more than just an obligation; it's an opportunity for engagement, storytelling and innovation. Eco-luxe stores allow resourceful designers to seek materials from new, more circular sources and even waste streams as they strive to limit unsustainable practices. Stella McCartney's London Flagship on Bond Street covers four floors and embodies sustainability  throughout.
The wallpapers are made from waste paper from the London offices, to help combat air
pollution the store has a hidden ventilation systems that removes 95% of air pollutants, and the electricity that powers the store is from all-sustainable sources. The store is also the first to use biodegradable mannequins made from sugarcane bioplastic.
NEW MATERIALS
In other cases, luxury brands are using unexpected materials, finishes and applications in their stores which make bold statements and create disruption. Aesop is a brand that truly understands how to stay relevant through offering unique in-store experiences rather than one-size-fits-all. While tailored to the local environment, these experiences still reflect the brand in every way through application of context-specific material choices. Aesop's New York flagship exudes luxury with its design choices that, on the surface, appear simple, minimalist and ordered to the point of militant perfection. Yet, the materials used to create this aesthetic are nothing of the sort with its walls covered in 2,800 New York Times newspapers cut into 400,000 strips, stacked and bound.
Changing materials to fit consumer attitudes and expectation is vital and this new era of luxury demands that there must be worth in the materials, finishes and applications used in creating a luxurian environment. Context here is everything however as designs must also challenge the relationship between luxury and materials which are historically understood to be precious or rare; their worth no longer needs to be simply monetary, but show an investment of time, knowledge, and thought.
Designers like Fernando LaPosse are sourcing and creating new luxury materials that reference great craftsmanship whilst also testing the luxury agenda. Laposse's Totomoxtle utilises the diversity of the native corns of Mexico to create a sustainable veneer that evokes traditional marquetry techniques. The decorative product references heritage and creates a new craft that generates income for farmers and promotes the preservation of biodiversity, as well as being a sought-after and beautiful product with a valuable story woven into its fabric. Just one example of the wealth of experimental new materials at designers' and architects' disposal, showing that sustainability need no longer be a boring or lesser option, but a luxury choice in its own right.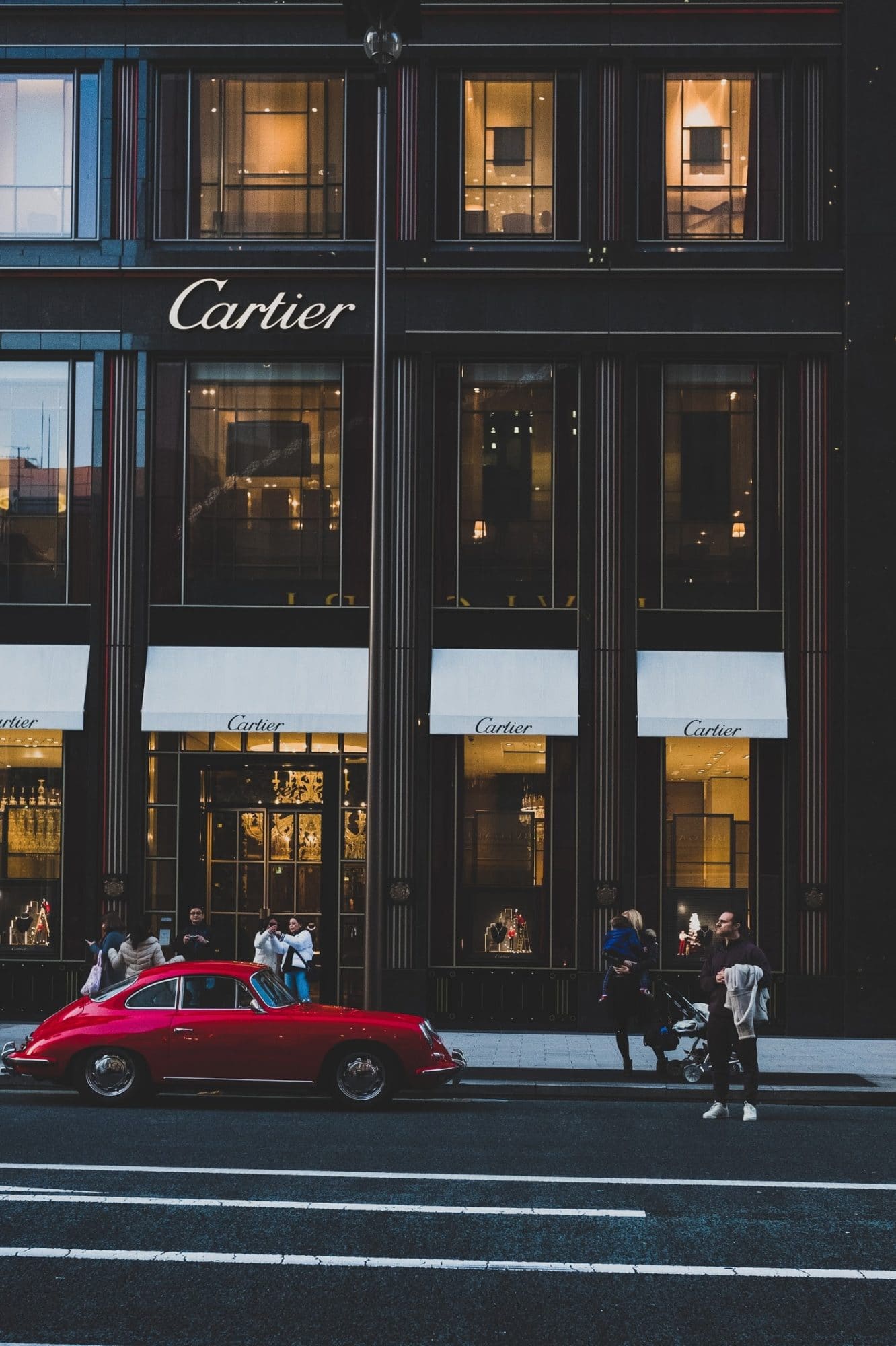 4.4 ENHANCED CUSTOMER SERVICE AND CONVENIENCE
Customers still have a desire for the luxury shopping experience that only physical spaces and human interactions can provide. The more expensive the item, the greater the need for assessing all contextual information surrounding a product, as well as to ask questions of an experienced store associate to ensure of making the best possible decision.
In the past few years alone we've seen personalisation and a seamless multi-channel experience become the norm, and the level of personalised attention modern consumers expect from brands is extremely high. The desire for enhanced customer service and services of convenience at retail is one that we understand comes from a place of emotion. The further a brand goes to provide excellent customer service and services of convenience, the more valued the customer feels, with this value only
enhanced further when these services are carried out in a physical retail environment thus offering a personal touch and emotional connection.
Extraordinary personalised service has typically been the expected standard for luxury customers, and new technologies can combine with elevated levels of service and customisation to result in 'market of one' products. At Baudoin & Lange, artisans create made-to-order and bespoke loafers that honour age-old craftsmanship, which is reflected in tailored customer service that allows clients to create their own custom design details. Similarly, Gyunel Couture offer complete bespoke garment creation.
Each piece is created using the finest customised fabrics and every element of the design process is tailored to the client, with meticulous consultation and personal fittings being an integral part of the experience.
Sneakerboy's Melbourne store mixes traditional values of personalised customer service with contemporary technology. The store carries no stock, only samples, allowing for greater experience through a wide selection in a much smaller store footprint. Once a selection is made, customers can pay through the Sneakerboy app and product is delivered direct to their home for ultimate convenience. Another example of service of convenience is Chanel Beaute Atelier. When guests
enter they place their personal belongings in a locker- each one is named after an icon of the legendary house- to create a space for contemplation and disconnect from the world, for total immersion in the experience. Clients create an online profile on their phone to record the items they tried and liked, which they can also use to book an appointment in the future. Modern consumers expect frequent dialogue and for brands to learn their personal preferences needs, leveraging technology in this way makes decision making easy, intuitive, and informed, as well as enabling detailed clientelling and support for bespoke product recommendations for each individual. The combination of innovation and heritage is a powerful tool when creating future structures. While digitally native consumers value technology, merging it with the human connection of excellent customer service is key to developing communities and loyalty within brands.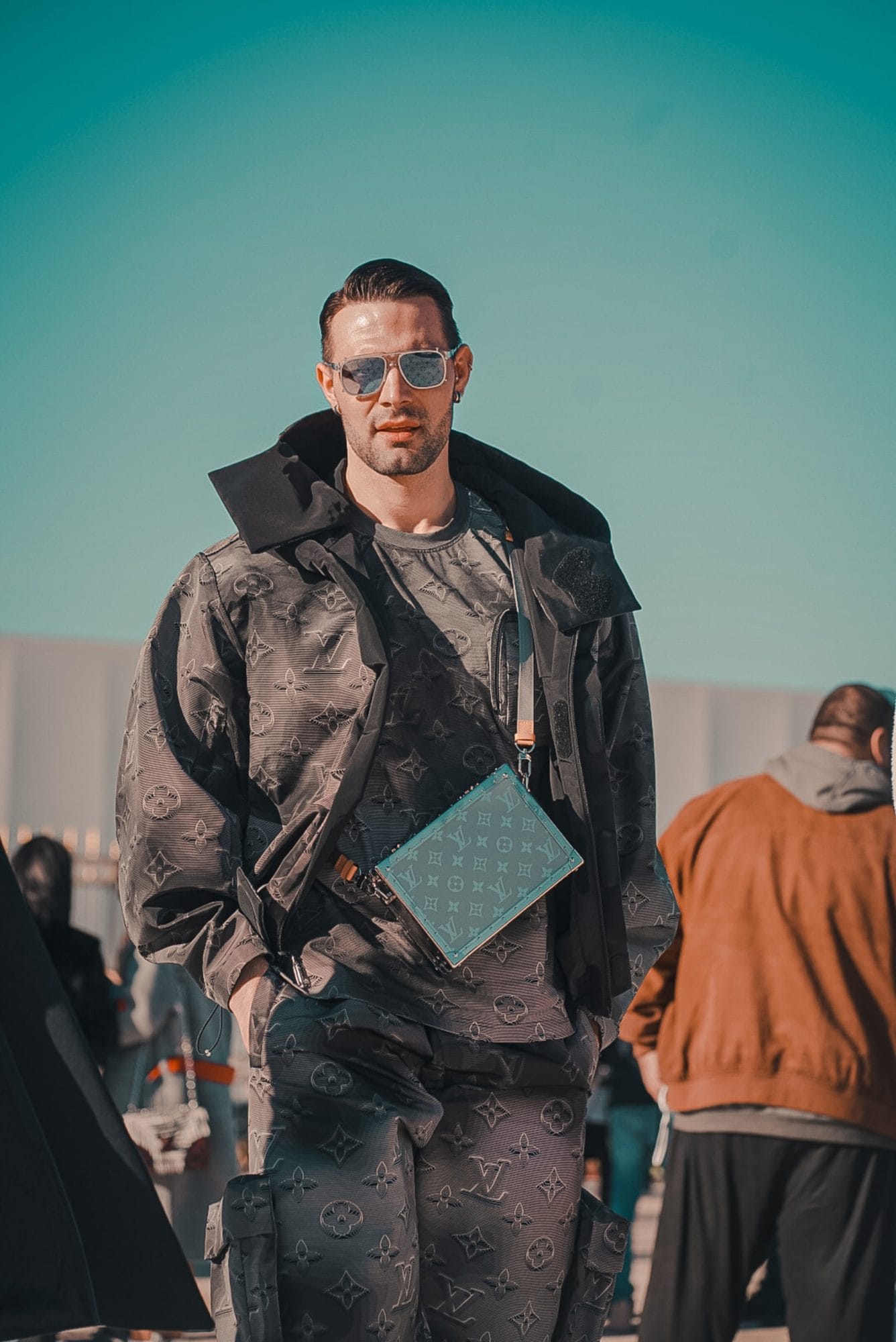 5.0 Our perspective
THE FUTURE OF LUXURY RETAIL IN A DIGITALLY-NATIVE WORLD
In thinking about luxury retail, it has become clear that our ever-changing and increasingly turbulent world is impacting the future of the sector. Amongst accelerating technological developments, an unstable and polarised political climate, and shifting societal attitudes, one of the biggest challenges for luxury retailers and brands in the future is maintaining relevance.
Within a market that has inherently been defined by exclusivity, modern brands must cater to a world that is increasingly more diverse. Historically, the emotional aspect of owning a luxurious product was the sense of accomplishment, of success; exclusivity has been an integral part of luxury's draw for the few who can afford it. But rental and subscription services are making these products accessible to a broader range of consumers, and at the same time we question whether luxury is still based solely on acquisition of objects with innate material value. Has society evolved to demand that luxury have some social responsibility, be it championing endangered traditional skills, or driving innovation, or creating a better world for all? The world is changing, luxury can be both inclusive and exclusive, aspirational and attainable, providing a great opportunity for the companies that evolve to meet these challenges. High-end brands will need to focus on increased retention efforts and consider new ways of boosting customer loyalty beyond the standard concept of reward in the ways we've described
through this whitepaper, and bricks and mortar stores are key to this.
Through our investigation, it is clear that physical retail is a dynamic platform that has the ability to present and portray luxury in all its interpretations. Nevertheless, luxury brands will have to recognise the importance of the online sphere to the customer shopping journey. To stay relevant, high-end brands will have to find ways to tailor their efforts to their consumers' need for individuality.
Personalisation is an essential part of the experiential services associated with these brands and whilst not losing sight of the benefits of physical retail to luxury consumerism an omnichannel strategy is emerging as the model of choice for modern retailers in this marketplace.
As consumers of luxury goods still favour purchasing in physical stores, we believe that luxury brands will continue to lead the way in creating state-of the art retail environments. However, more urgently, luxury brands will have to turn their attention to demonstrating their commitment to the well-being of customers through promoting social distancing measures in their stores. In times of a global
pandemic, being healthy and safe can also be considered a "luxury" and brands should evaluate how to best connect on a human level, acknowledging and reinforcing priorities for their consumers by implementing intelligent solutions that are unique to the stores in the brand's estate.