The Wellness Economy 2.0 _
Investigating Covid's contribution to a new wave of health-conscious consumerism
"The health and wellness industry is worth £2.8 trillion, globally" - The Global Wellness Institute
REPORT CONTENT
1.0 Foreword
2.0 A look at the reasons for a rise in participation in the Wellness Trend
3.0 A round-up of 2020's Health and Wellness fads
4.0 Striving for perfection
5.0 Our perspective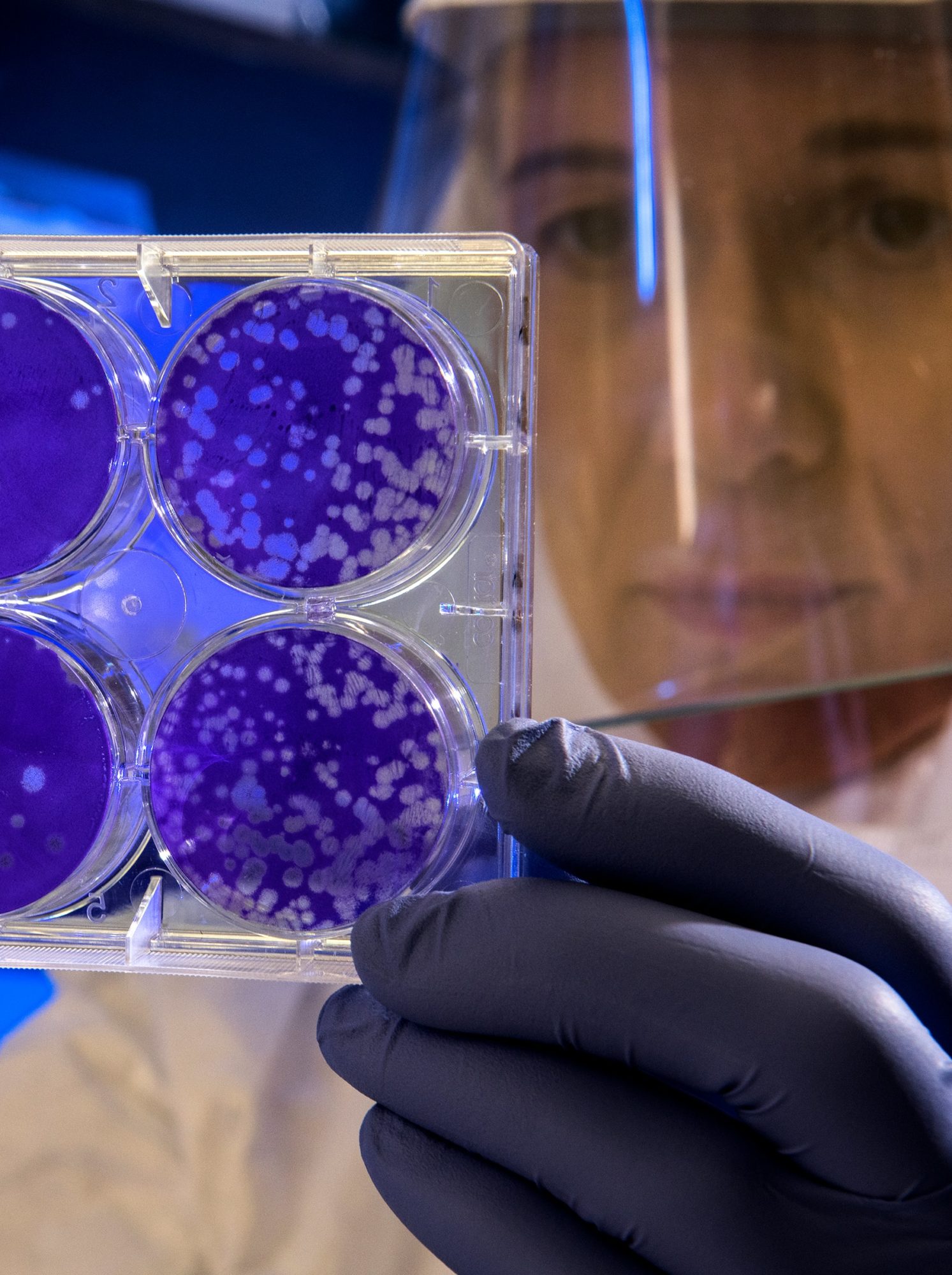 1.0 Foreword
COVID AS A CATALYST
Changes in societal attitudes rarely occur without a catalyst. So despite health professionals lecturing the nation decades prior and to this day that we must change our ways if we are to reduce our risk of health complications, it is only now in 2020, that we have started listening to these same health professionals, en masse.
Provoking a new wave of health conscious-consumerism, Covid has impelled our Trends and Insight team to revisit the subject of a whitepaper released in May 2019, entitled "The Wellness Economy".
In this popular whitepaper, we reported on several facets making up a buzzy Wellness Trend pursued by a growing segment of the population. Members of this faction were often pegged as 'health freaks' and their pursuit of achieving optimal mental and physical health often seen as extreme, by another, larger faction lacking motivation to incorporate wellness activities into their lifestyles. Fast-forward a year and 'membership' of this modest-sized group of 'health freaks' has increased exponentially as a result of Covid and the subsequent safety measures enforced by the UK government. In fact, research suggests that 76% of the UK population incorporated at least one new wellness activity into its routines during lockdown, with the intention of continuing these newfound wellness regimes, indefinitely (Nuffield Health).
A NEW WAVE OF WELLNESS
In "The Wellness Economy 2.0", we bring you the latest on how societal changes and trends are impacting the Health and Wellness sector, inciting a rise in the number of consumers supporting an already successful Wellness Economy and demanding even more from the market.
We investigate Covid's contribution to the changing attitudes surrounding health and wellness by identifying the motivations behind the mass participation in a number of wellness fads that have triggered this new wave of wellness. We also share our appreciation for brands that have adapted their operations and reaped the benefits of their retail agility as a result, as well as briefly looking at our unrealistic expectations as we strive for perfection.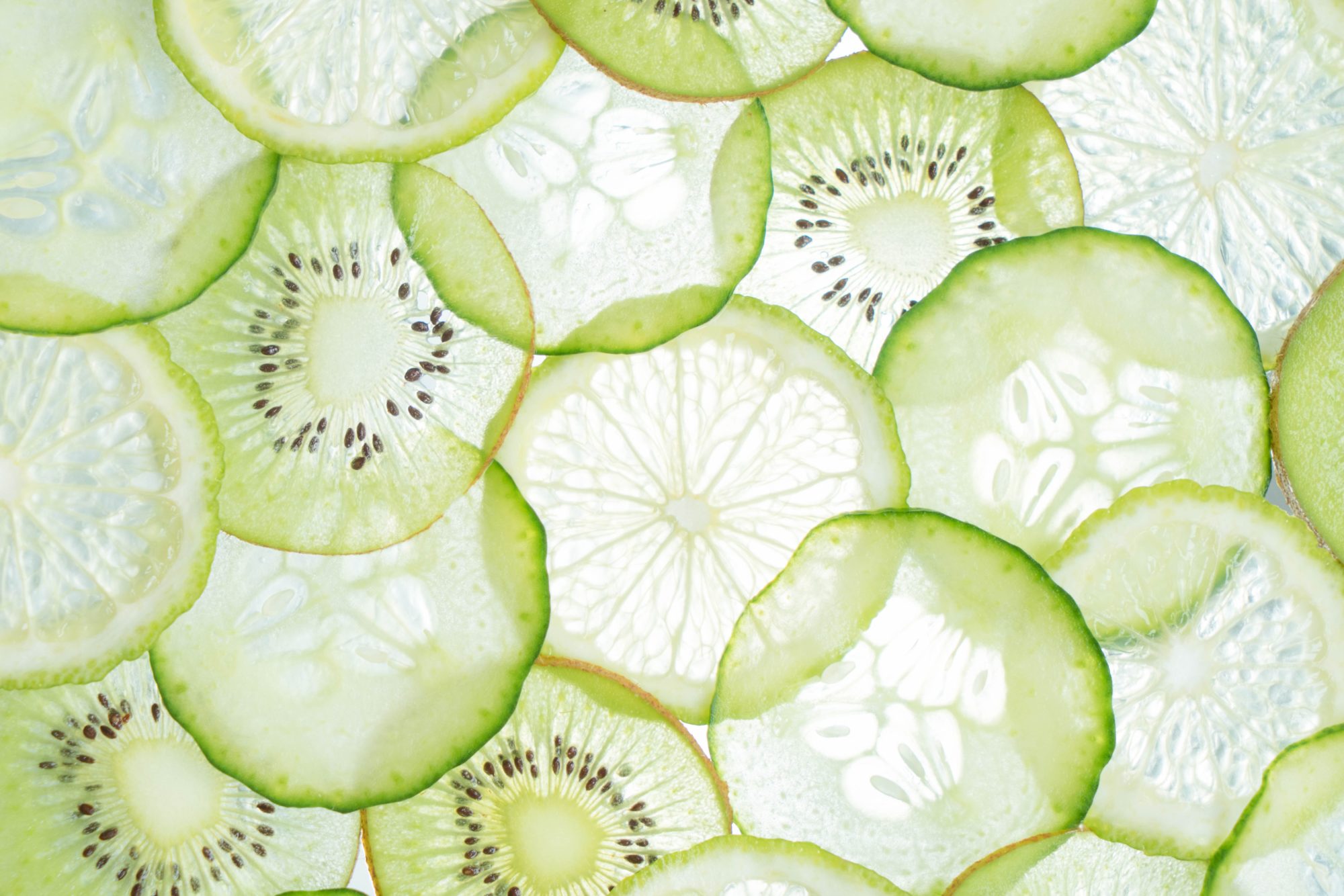 2.0 A look at the reasons for a rise in participation in the health & wellness trend
Prior to Covid (and the subsequent measures imposed by the UK government), growing participation in the Wellness Trend could be assigned to a rise in the information available about health and wellness on the internet, peer pressure to participate in wellness activities, and for reasons of increased awareness for – and less stigma surrounding – poor mental health, among a few. However, there is little doubt that the sharp rise in participation of the Wellness Trend seen in 2020 has been amplified by reasons caused by Covid, including but not limited to the following:
2.1 the virus ITSELF
2.2 newfound time
2.3 mental health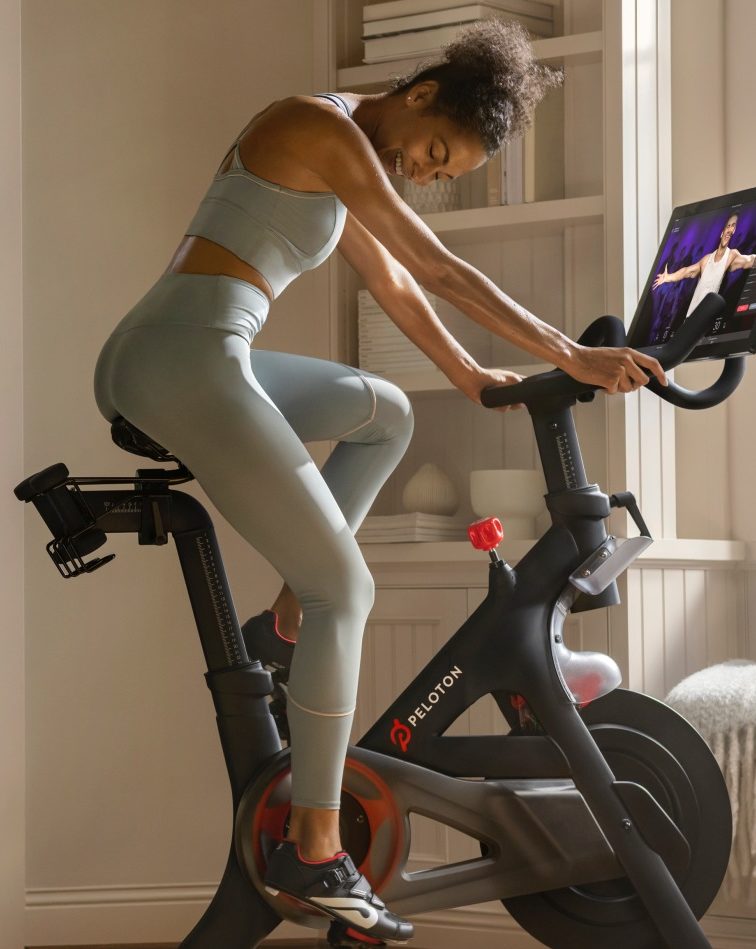 2.1 The virus
A fear of experiencing hard to treat symptoms on catching Covid has been a driving force for people opting to make healthier choices and practice a higher standard of selfcare. This comes as NHS England releases a list of factors effecting how well one can endure and recover from the virus. Included in the list is a handful of pre-existing medical conditions that we can be hopeful of reversing if we make some lifestyle changes, such as eating a cleaner, less calorific diet and increasing the amount of physical activity we participate in on a weekly, if not daily, basis. These are lifestyle changes that could reverse existing health conditions such as obesity, diabetes and high blood pressure, to name a few.
Taking this further are a handful of people who have chosen to adopt healthier lifestyles with the aim of preventing or delaying the onset of the aforementioned health conditions, as well as several other health conditions that feature on the list, including kidney, liver, heart and lung disease.
By participating in activities that pursue wellness, not only are we successfully removing ourselves from the 'at risk' category of having symptoms that are more severe and harder to treat on contracting the virus, but we are also contributing to a £2.8 trillion industry (globally) that promotes, supports and unites us in our pursuit of optimal health and wellness.
BORIS JOHNSON
Taking a 180 on his views about the need to campaign against obesity, our PM himself is also actively promoting the directive that we should make more effort to take good care of our health, with particular reference to ensuring that we all arrive at and maintain a healthy weight. This came after Boris contracted coronavirus back in March, landing him in the ICU. Incited by his own experience, on his return to work he put the wheels in motion for a £10 million ad campaign urging the country to lose weight so as to avoid hard to treat Covid symptoms as a result of excess weight.
0-100
In contrast to when we examined the Wellness Trend back in 2019, which pointed to it being the millennial generation that primarily drove its growth, we are now seeing participation in the trend from people in an array of age groups. This is to be expected when we consider that our risk of having health problems, and the subsequent fear of experiencing hard to treat Covid symptoms, is more prevalent in older age groups.
KEY TAKEAWAYS FOR RETAIL
_Inclusivity & accessibility is key for brands looking to gain
monopoly over the market
_Growth in the quantity and diversity of health and wellness
consumers has created room in the market for start-ups and
innovation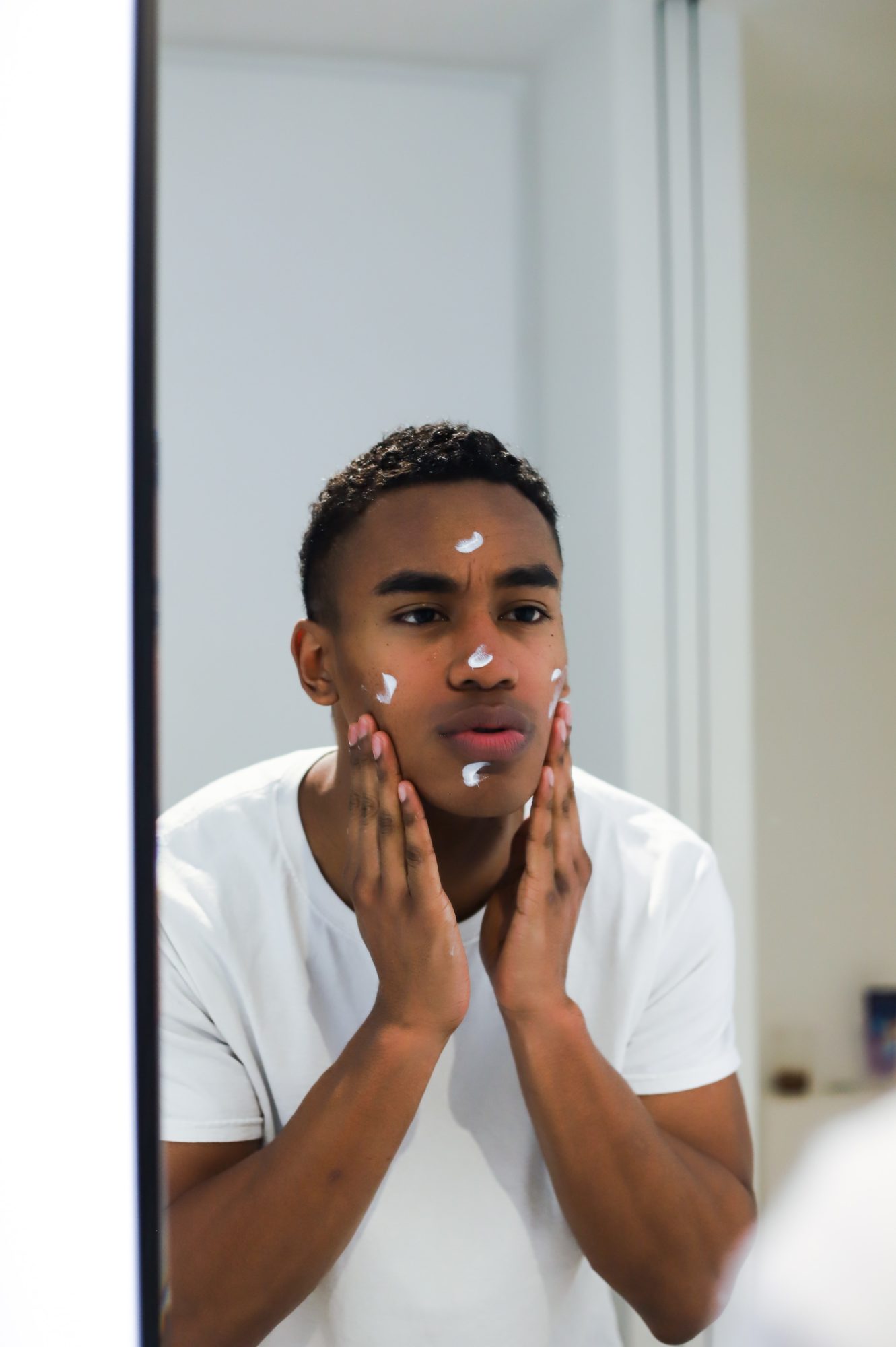 2.2 Newfound time
With a large segment of the population having been furloughed at one point or another over the past six months, those whose work routine was not immediately replaced by childcare were given the rare gift of time. Even those who had not been furloughed but who had been requested to work from home had gained a small amount of time which may otherwise have been spent commuting. Freeing up time further still was the closure of places of leisure and restrictions on meeting up with members from households other than your own, both inside and outside of the home – restrictions that are still in place today (albeit to a lesser extent) in the hope of avoiding a 'second peak'.
NEW ROUTINES
With fewer distractions from the responsibilities and formalities that typically dictated our daily, weekly and/or monthly routines, within reason, we found that we had a choice over how we wished to spend our time – whether it be spending more quality time with family, spending time on elevating house and home, or of course, giving more consideration to our health and wellbeing. Including a (additional) physical activity into our daily or weekly routines, attempting to eat fewer processed foods by spending more time cooking from scratch, the participation in mindfulness activities, practising a higher standard of selfcare, and/or quitting the consumption of substances that are harmful to our health, was not uncommon.
ONLINE INFLUENCE
It is also thought that the uptake of these health and wellness activities has been further influenced by health-and-wellness-themed content on the internet as studies report a rise in its demand – yoga accounts, cooking accounts and health accounts have all experienced a follower growth of 68%, 33% and 28%, respectively (HypeAuditor). This demand is further understood by the 20% increase in internet usage reported in March (Ombadia) as we found ourselves with more time on our hands during lockdown and/or during our time on furlough.
KEY TAKEAWAYS FOR RETAIL
_Health and Wellness brands to focus their marketing on
routine participation in health and wellness activities
(opposed to the infrequent participation of health and
wellness activites or PARTICIPATION as a hobby)
_It is vital that brands have a strong online presence at
this time.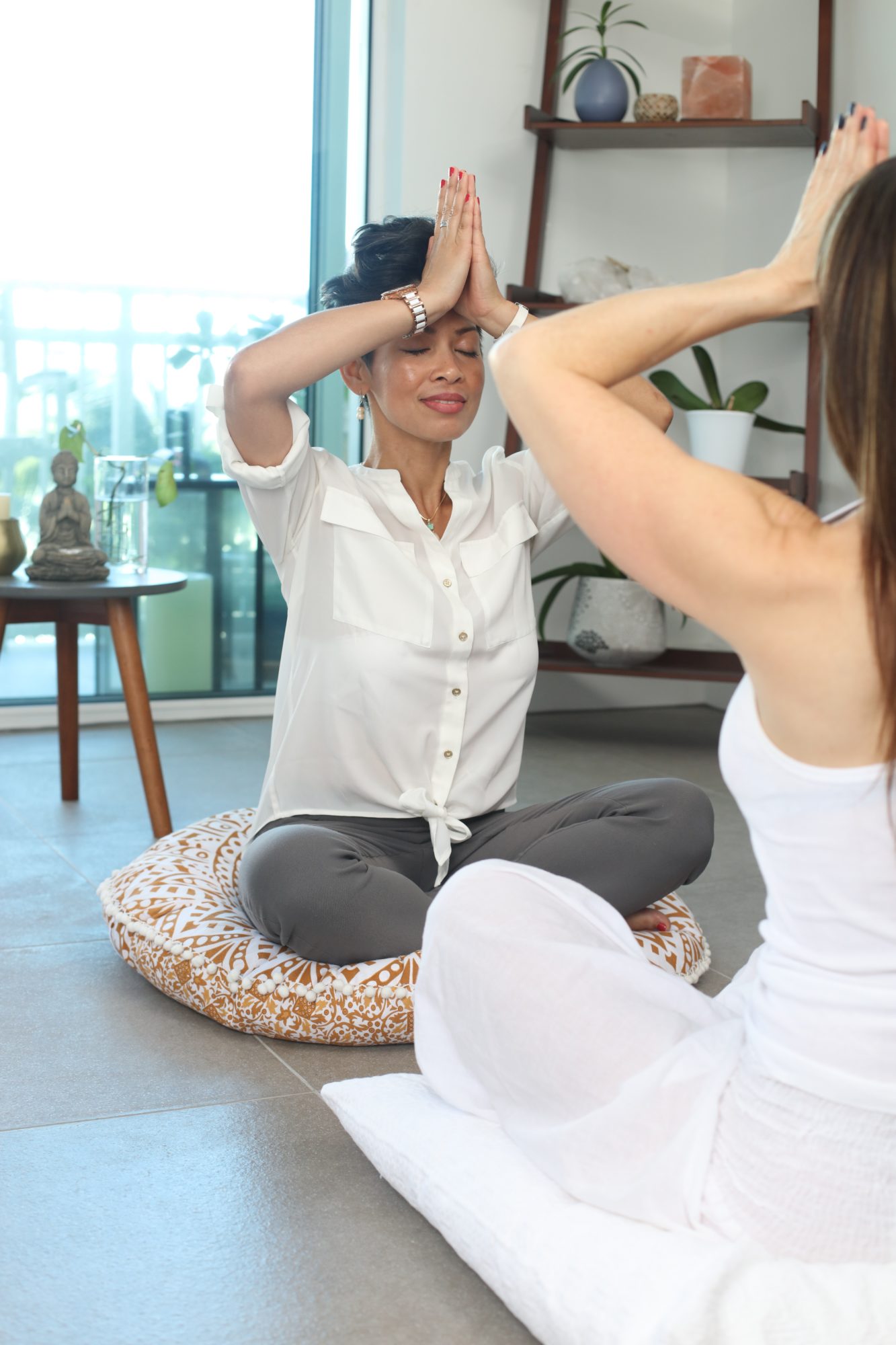 2.3 Mental health
Some have found silver linings of 2020 so far; for example, a handful of parents have reported being able to spend more quality time with their children than they would have otherwise. However, these silver linings of 2020 are not always apparent for those who have suffered from poor mental health at some point in the year.
CHALLENGES OF COVID ON OUR MENTAL HEALTH
Health professionals warned that the coronavirus outbreak and the subsequent enforcement of safety measures will cause a rise in anxiety, low mood and depressive disorders, with 56% of adults reporting feeling stressed or anxious for one reason or another (The Health Association). It is thought that among these reasons are, uncertainty about the future, changeable routines or lack thereof, social isolation as a result of government restrictions, and anxiety from the increased expectations placed upon people as they enter public spaces (such as instore social distancing measures).
SEEKING TREATMENT
In response to the trend of declining mental health triggered by the impact that Covid has had on the nation, we have been seeking to remedy poor mental health through methods of self-help and self-care, achieved by tweaking routines to include health and wellness activities and reject activities deemed unhelpful to our pursuit of health and wellness, such as drinking, smoking and/or overeating. It is thought that these lifestyle changes that we have adopted to improve our mental health are being pursued out of necessity as we continue to avoid NHS services so that resources can be kept available for treating patients suffering from severe symptoms of Covid.
On the whole, brands and retailers have not looked to capitalise on our inquiry into improving our mental health through methods of self-help and self-care, but rather we have seen several corporations respectfully offer unconditional support for people battling poor mental health at this time. This has frequently been provided in the form of corporations providing their employees with pastoral support via an arsenal of tools, or financial contributions to organisations offering services to people seeking mental health support. This comes as consumers increasingly demand for large corporations to use their platforms to influence change and help mitigate issues in society.
KEY TAKEAWAYS FOR RETAIL
_Consumers are seeking health and wellness products/services
to remedy poor mental health
_Brands that support the mental health of employees are seen
as more favourable in the eyes of consumers. The same applies
to brands that contribute financially to mental health
charities.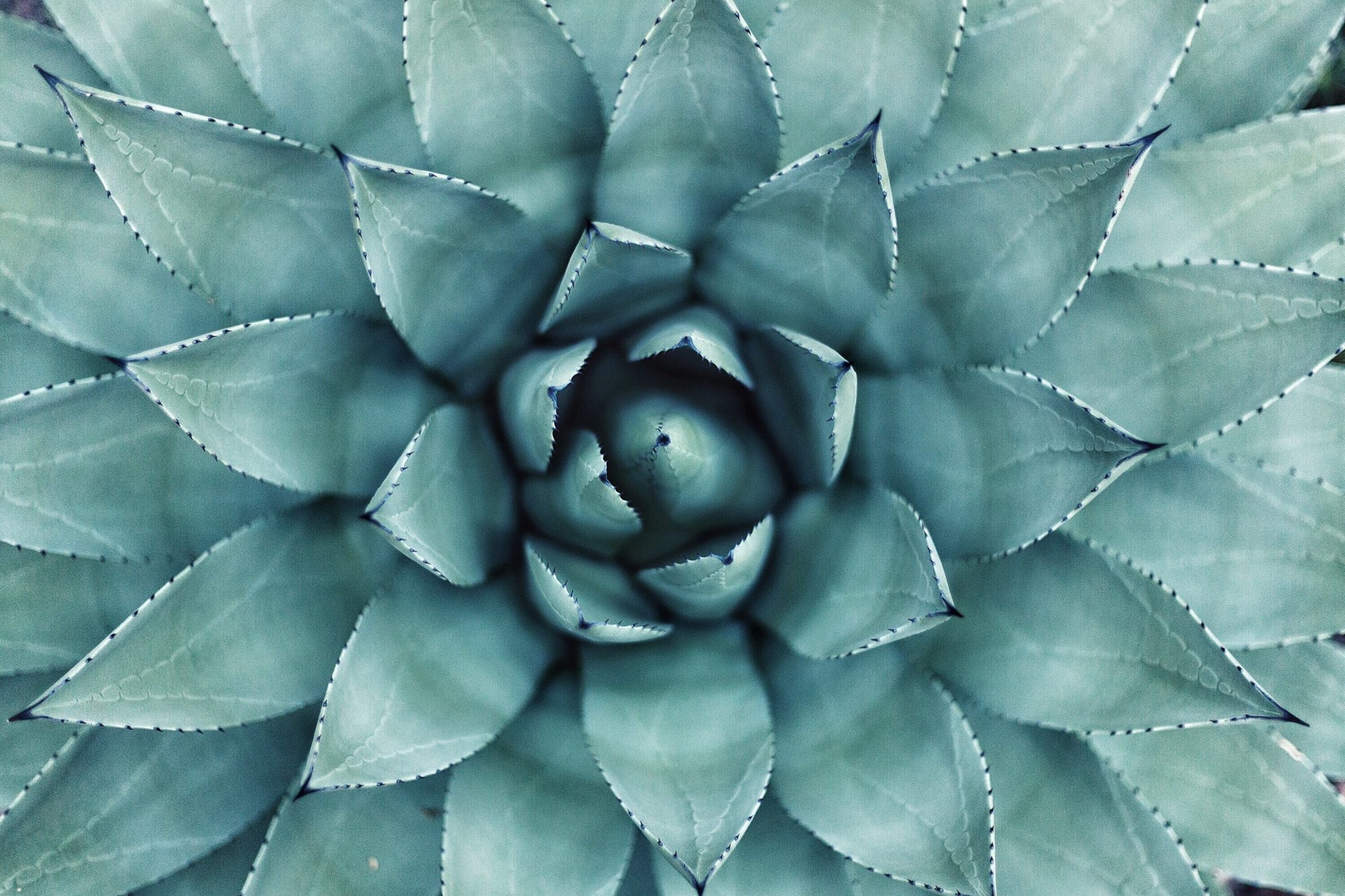 3.0 A round-up of 2020's health and wellness fads
3.1 PHYSICAL ACTIVITY
3.2 MINDFULNESS
3.3 FOOD & NUTRITION
3.4 BEAUTY & Personal care
3.5 HABITS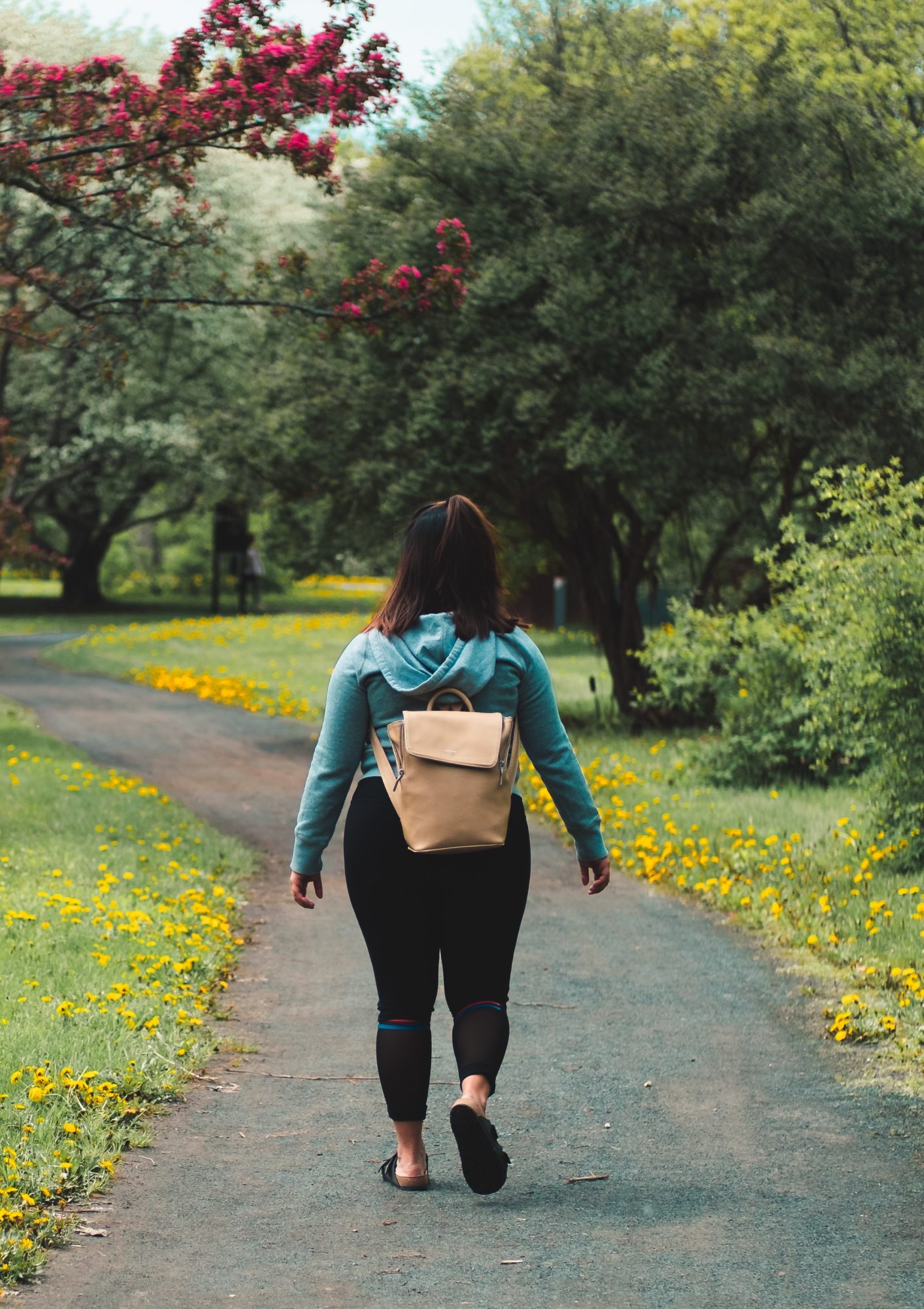 3.1 Physical activity
Recent growth of the Wellness Trend can largely be attributed to the rise in the number of people taking up a new physical activity during the Covid-19 pandemic, with Sport England reporting that there has been a "Surge in appreciation of exercise and activity during lockdown" for reasons identified previously in this report. Yet, the type of physical activity in which we have engaged has very much been determined by a deluge of fads – some of which remain strong and others which have since fizzled out.
#1 WALKING
Walking once a day, alone or with other members of our household for the very specific duration of 60-minutes, is arguably the physical activity fad triggering all those that would follow. Whilst for some of us it was only ever about the health and wellness benefits that walking provides, for many others it was about ensuring that we weren't taking our liberties for granted – of which walking was one of just four liberties during the early days of lockdown. Consequently, as we have been awarded more liberties, the hype surrounding daily walks somewhat fizzled out. Still though, who would have thought that the action of putting one foot in front of the other could have been a fad?
#2 COUCH TO 5K
Apparently not a new phenomenon – originating from a Josh Clarke in 1996 – this running plan has made it possible for people with very little stamina to run at least 5K after just nine weeks. Perfect for lockdown rules, it is impossible not to at least know a few people at any one time in 2020 who are partaking in Couch to 5K. That said, it is unlikely to be adopted by too many more people going forward as we return to our same routines observed pre-coronavirus, although we may see this fad repeat itself once more in another 20 to 30 years.
#3 RUNNING & CYCLING
2020 has seen an abundance of new runners and cyclists, from those who are new to doing regular physical activity to those who would otherwise be working on their cardio at the gym if they did not feature on the list of establishment closures to prevent the spread of Covid. The sharp uptake of running and cycling caused emotions to run-high in some cities across the world, such as in Paris where residents feared that the sheer amount of runners on the streets was allowing the virus to spread throughout the Capital. Despite little to no evidence that this was in fact the case, the outrage expressed by residents left the French government no choice but to altogether ban daytime jogging in Paris.
#4 PE WITH JOE
PE with Joe is a series of videos on YouTube created by British fitness coach, Joe Wicks. Joe created the videos to act as PE classes that children could join to keep active during lockdown – PE was very much a subject on the curriculum that might have otherwise been abandoned until children returned to school once more. Joe's brand is the most followed fitness account on YouTube with 2.54 million subscribers as a result of kids, and adults alike, tuning into his health and wellness content. Unfortunately for some, Joe has reduced the output of his PE videos as the kids transition back to school, but we have a feeling that Joe will be there if the kids ever need him again.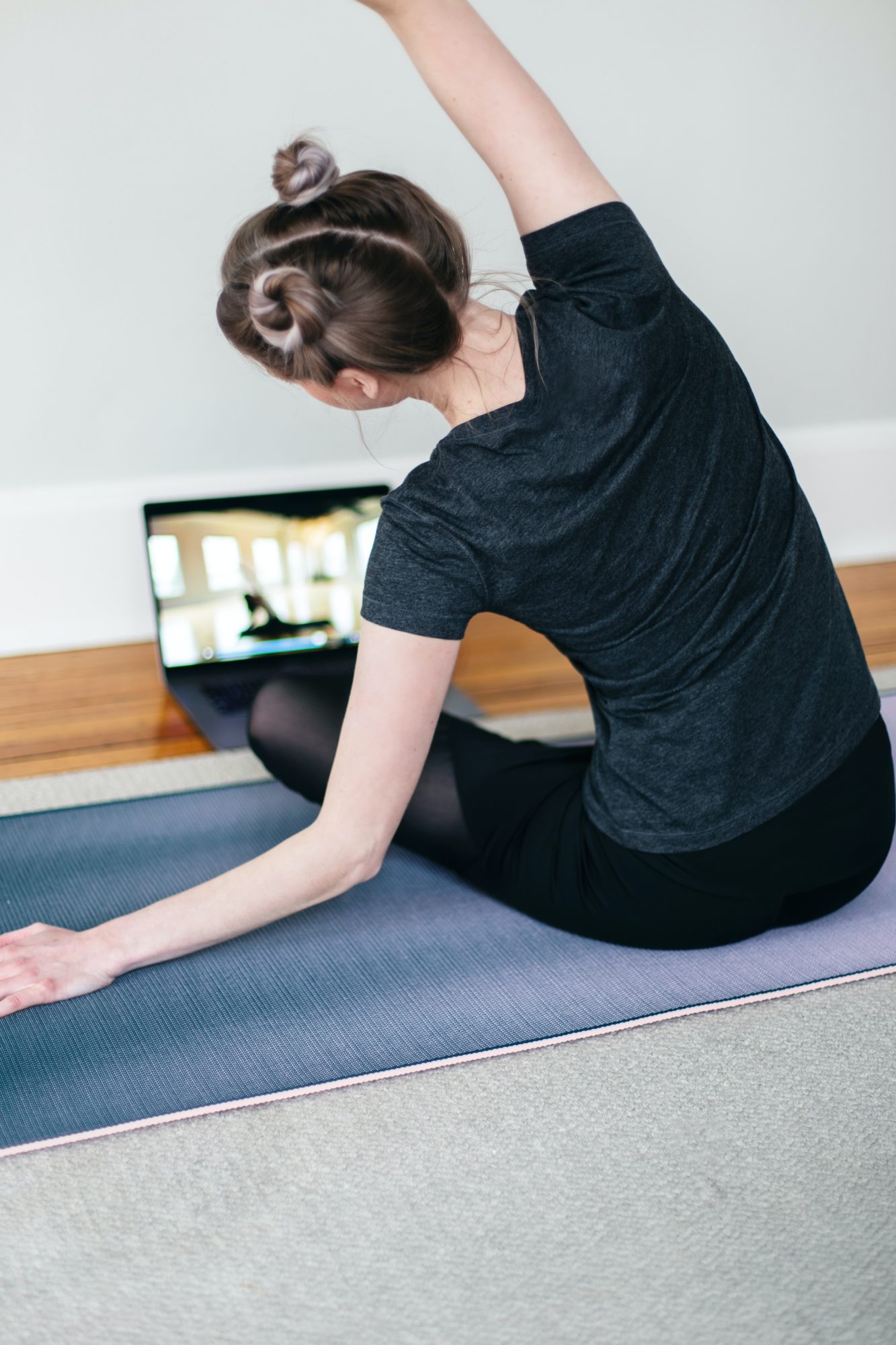 3.2 Mindfulness
According to Oxford Languages, mindfulness is "a mental state achieved by focusing one's awareness on the present moment, while calmly acknowledging and accepting one's feelings, thoughts, and bodily sensations, used as a therapeutic technique". Thus, it is a technique which has been largely used over the lockdown period for its ability to help improve a state of mental health which may have seen a decline in 2020 as a results of Covid and its impact on our lives.
#5 MEDITATION
In 2019, Refinery29.com predicted that 2020 would be the Year of Meditation, and even though they couldn't predict the circumstances that have turned many of our lives upside down and inside out, it would seem as though they were right. Meditation has grown in popularity in the western world over the past decade and meditation and sleep apps like Headspace and Calm have significantly increased accessibility to the exercise of mindfulness. Of those that meditate, 84% report to do so to reduce stress and anxiety, which perfectly explains why meditation has become a health and wellness fad of 2020.
#6 YOGA
Yoga is yet another wellness activity which has been gaining traction over the past decade but which has seen a significant spike in 2020, not least for its ability to incite mindfulness but also for its physical health benefits, including its ability to strengthen muscles and increase flexibility in the joints. Bedfordshire University has seen the sharp rise in the participation of yoga in 2020, first-hand, as it celebrates a massive 94% uptake of its online yoga classes by students and staff as part of its Get Active scheme.
#7 GREEN FINGERS
Research suggests that gardening can reduce stress, and associated depression (MIND), for the opportunity it provides to be immersed in nature, and to partake in an activity of positive creativity which focusses the mind. During lockdown and the easing of lockdown, many of us have been spending our newfound time participating in this mindfulness exercise. In fact, 2020 saw online garden retail sales grow to a 12-year high (Horticulture Week) and Seed Cooperation reported a six-fold rise in orders over the lockdown period.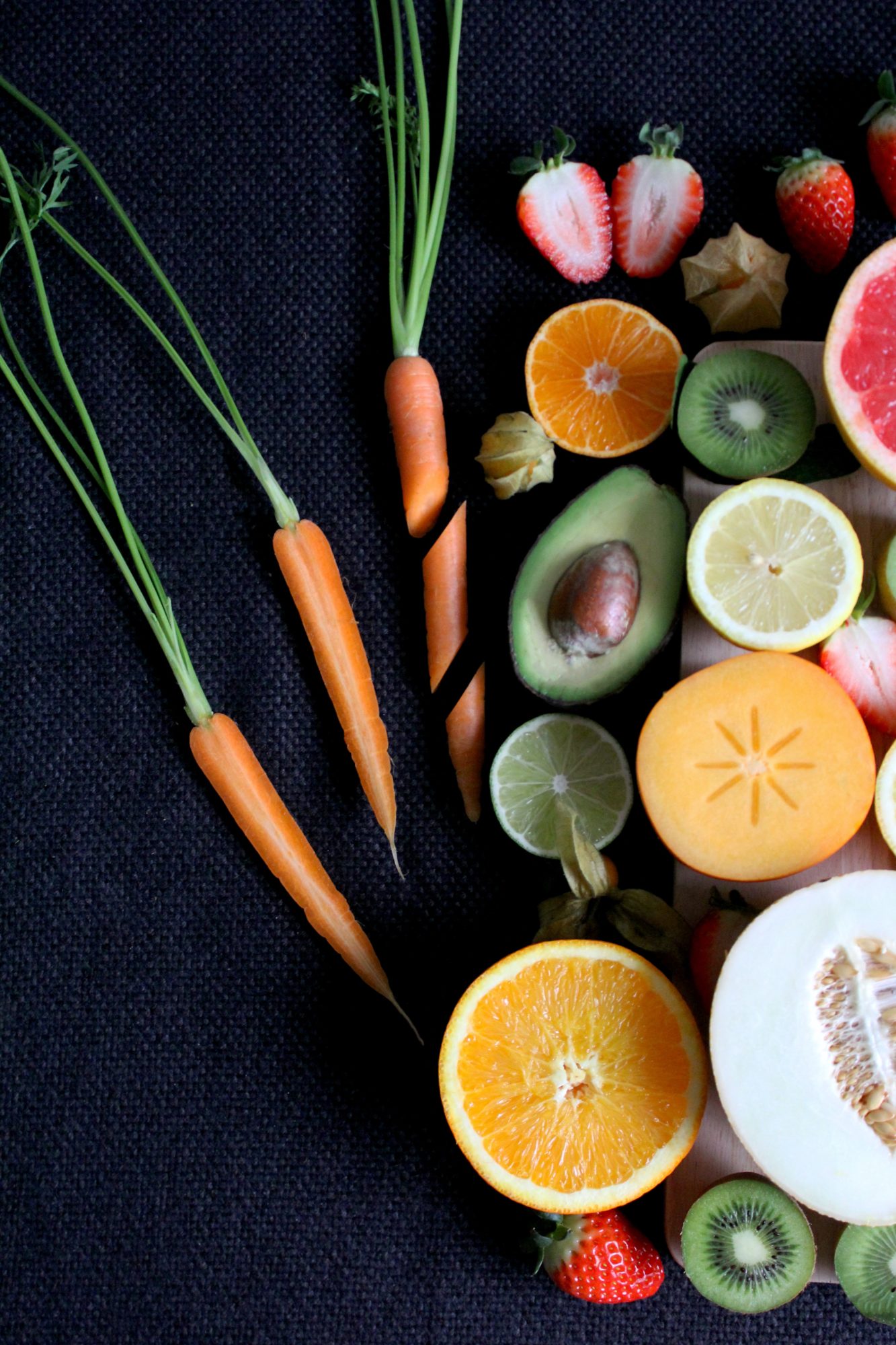 3.3 Food & nutrition
#8 HOME COOKING
Multiple studies suggest that eating home cooked meals made from scratch has seen a sharp rise since lockdown as we have been using our newfound time to pursue cooking as a hobby and/or as part of our pledge to make healthier choices. Studies also suggest that there has been an increase in households cooking in batch (70%) with the idea of stocking up the freezer in preparation for the household having to self-isolate on contracting the virus (Hammonds).
#9 YEAR OF THE FLEXITARIAN
Trend predictions marked 2020 as the Year of the Flexitarian – a movement which got off to a flying start with several restaurants and fast food outlets ensuring that their menus contained at least one vegan option throughout Veganuary. The movement was, perhaps surprisingly, further accelerated with the Covid outbreak as we found ourselves with more time on our hands to experiment with alternative recipes that use plant-based proteins, as well as the virus itself serving as motivation to make healthier choices – in this instance, by reducing our consumption of fats.
#10 Supplement trends
Supplements are a growing sector within wellness, with more targeted products, including time-targetted products for specific concerns or applications becoming available. I.e.: Californian CBD brand MedTerra launched time-targeted supplement/treatment oils that include a caffeine-infused formula for day and a passionflower and melatonin blend for night. New York brand Holistik Wellness delivers CBD in a powder-filled stirring stick. By also adding adaptogens and herbs, the brand has developed five formulas for sleep, stress, immunity, digestion, and fitness recovery. Tailored supplements have been a high-end product for some time, but a more mass-orientated version with a level of specificity in function that lies between off-the-shelf and completely tailored to an individual allows consumers to build their own supplement profile that flexes with their day-to-day needs. These kinds of more specifically focussed products deliver on consumer demand for bespoke solutions across all aspects of their lives.
#11 Delivery systems – patches
There are more and more patch-based delivery systems being used across the increasingly popular supplement category to increase ease and on-the-go usage. Recent new products include Nite Owl by GoodPatch- a patch for children with botanicals to aid sleep. The company also produce Be Calm patches with CBD and menthol (for adults!), and a hangover-recovery patch. Specifically curated supplements are a growing trend and we could see more and more supplements and health supporting options offering these products in more easy to use/access options such as patches curated for specific functions (hangover, post exercise, travel) to appeal to consumers looking for ease-of-use in their busy lives who now have a more acute awareness of the need to support their body's immunity and wellbeing.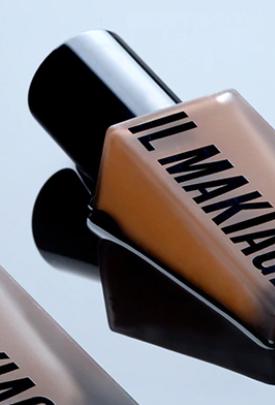 3.4 Beauty and personal care
Whilst our cosmetic beauty routines largely went out of the window over lockdown as those on furlough or working from home no longer needed to meet the physical standards of appearance as far as workplaces were concerned, this is not to say that our self-care routines also took a hit. In fact, our self-care routines typically included far more steps than they did previously – a result of the newfound time and well-known recommendation of using self-care to remedy poor mental health.
#12 AU NATUREL
With reduced application of cosmetic beauty to our appearances, including the ceasing of wearing make-up and hair grooming, society developed an appreciation for a more natural look – a style which was commonly referred to as the 'lockdown-look'. Remnants of this 'style' can still be seen today, even among those who have returned to the workplace and are mixing with the masses, albeit at a distance. This 2020 fad, existing in light of Covid, has accelerated an extant upwards trend of the au naturel look which has been supported and encouraged by several cosmetic companies for some time now, including Glossier, bareMinerals® & Laura Mercier.
#13 The fall of the lipstick index
Historically one product that always weathers the storms is lipstick; as a mood enhancer and cheap luxury it sells consistently through every economic downturn (lipstick index, coined by Leonard Lauder in 2001 describes this trend). But with mask-wearing now ubiquitous, this time lipstick sales have waned in favour of skincare, with other brands and insight agencies predicting a growing importance being placed on brows, mascara, and lashes as key products.
#14 Mask-ne
Google searches for 'maskne' have increased by 811% since March (Google). US fabric developer Nufabrx produces copper-infused (antimicrobial and antibacterial) protective face masks with added moisturising benefits to target the growing number of consumers with redness and skin irritation from consistent mask-wearing.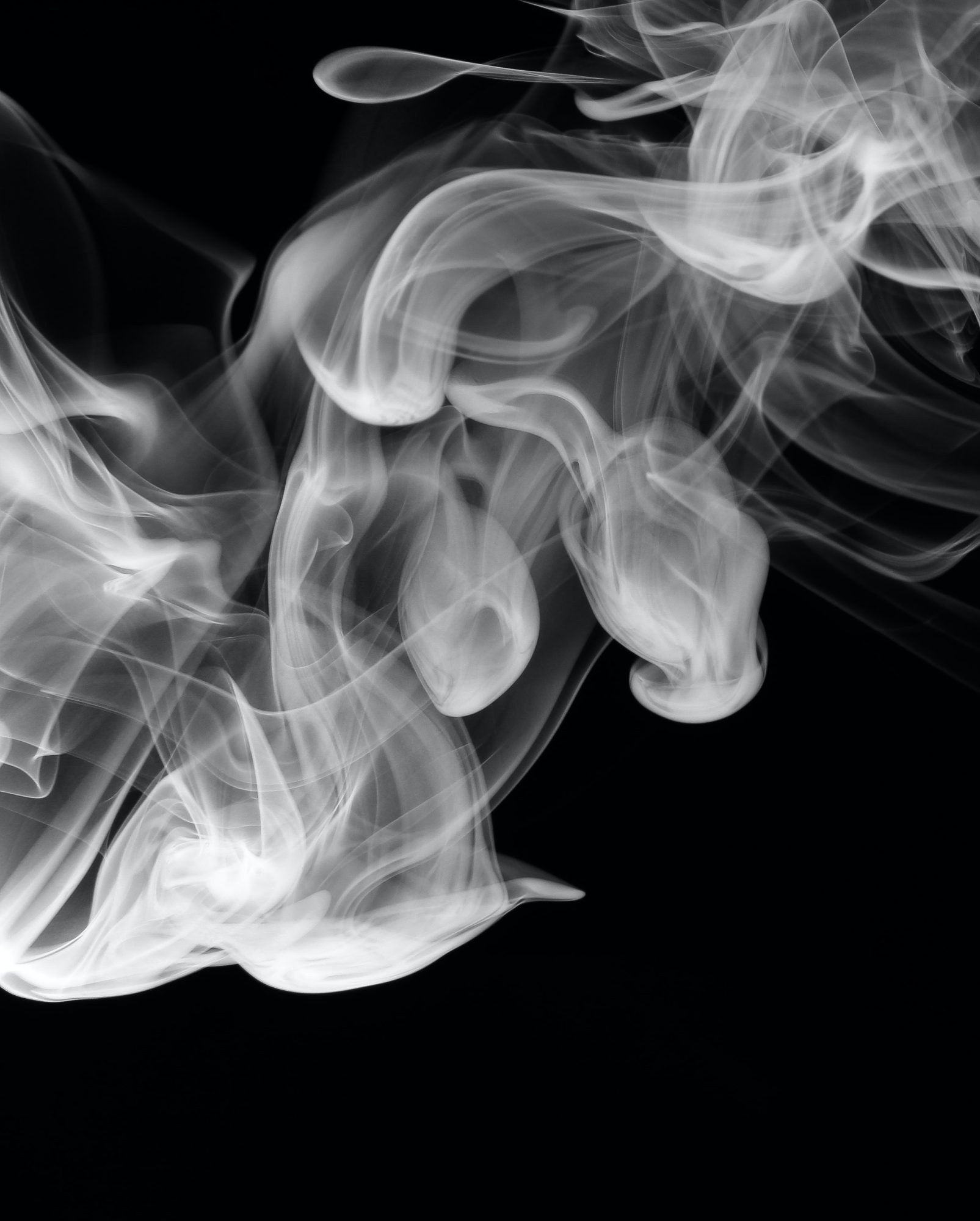 3.5 Habits
#15 QUITTING SMOKING
Reports suggest that 2020 has been a good year for people stopping smoking for the obvious motivation of improving one's health, especially in light of coronavirus. Furthermore, with the habit ingrained in a smoker's daily routine, a sudden change of routine provides the perfect opportunity to develop new routines comprised of healthier choices. Interestingly though, the quit rate of young smokers is much higher than the quit rate of smokers over the age of 30, despite the chances of us suffering from symptoms of coronavirus generally being higher as we age (action on smoking and health).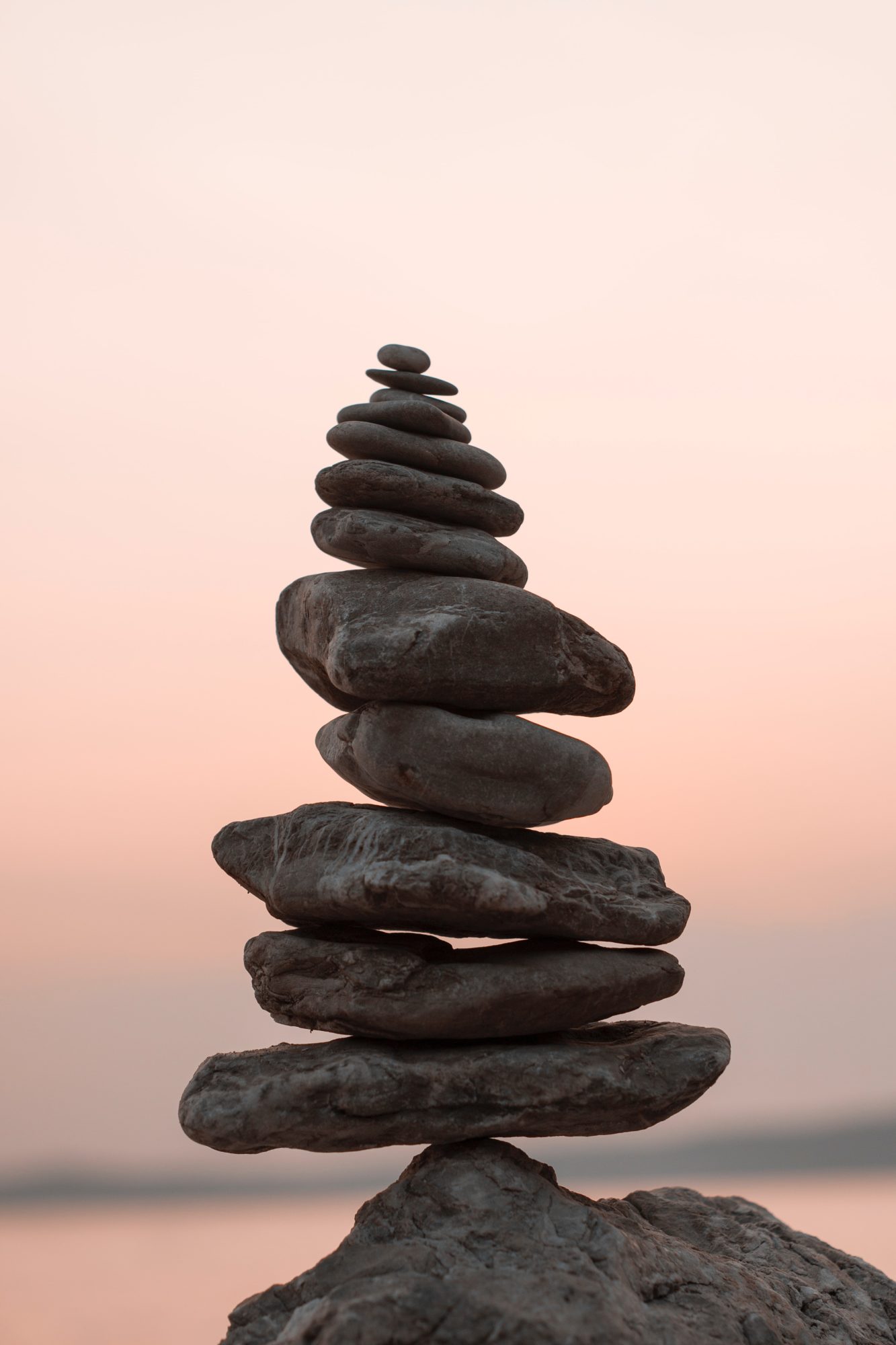 4.0 Striving for perfection
Despite the sheer amount of information at our fingertips about the dos and don'ts of achieving optimal health and wellbeing, the thinking that we could achieve perfection as far as our physical and mental health and wellbeing is concerned is something of an illusion – not least because 'perfection' is a term of subjectivity, but also because the pressure of perfection is enough in itself to adversely affect one's mental health.
ONLINE INFLUENCERS
However, many of us remain undeterred and continue our efforts, motivated by the content creators on social media who flaunt the lifestyles of perfection that we desire, such as Niomi Smart. Niomi Smart is the second most successful health and wellness influencer in the UK with an enormous social reach of 4, 477, 986 across the channels, including Instagram, Twitter, Facebook and YouTube (Influential-Blogs) – Joe Wicks, mentioned earlier in this report, is ranked #1. Documenting her "conscious living journey" on Instagram, Niomi posts pictures which suggest that she lives a life of mindfulness and adventure; a lifestyle that fits the definition of 'perfect' by more than a few.
Needless to say, for this very reason, using influencers is a highly effective way for brands to market their products and for start-ups and young companies to get noticed in an already established market. Niomi, for example, advertises for L'Occitane on her social channels, among other beauty brands.
THE LONG GAME
It cannot be argued, however, that with the amount of information now available to us and the Health and Wellness ad campaigns that influence our thinking – run by charities, the government and other organisations that are financially and socially concerned – we are slowly but surely, generation by generation, moving in the right direction to an all-round healthier lifestyle. This can be seen in figures suggesting that drinking and smoking rates are much lower among younger generations, as well as in our retail services infrastructure; for example, where pubs are dwindling in their numbers, fitness facilities are experiencing a year on year growth.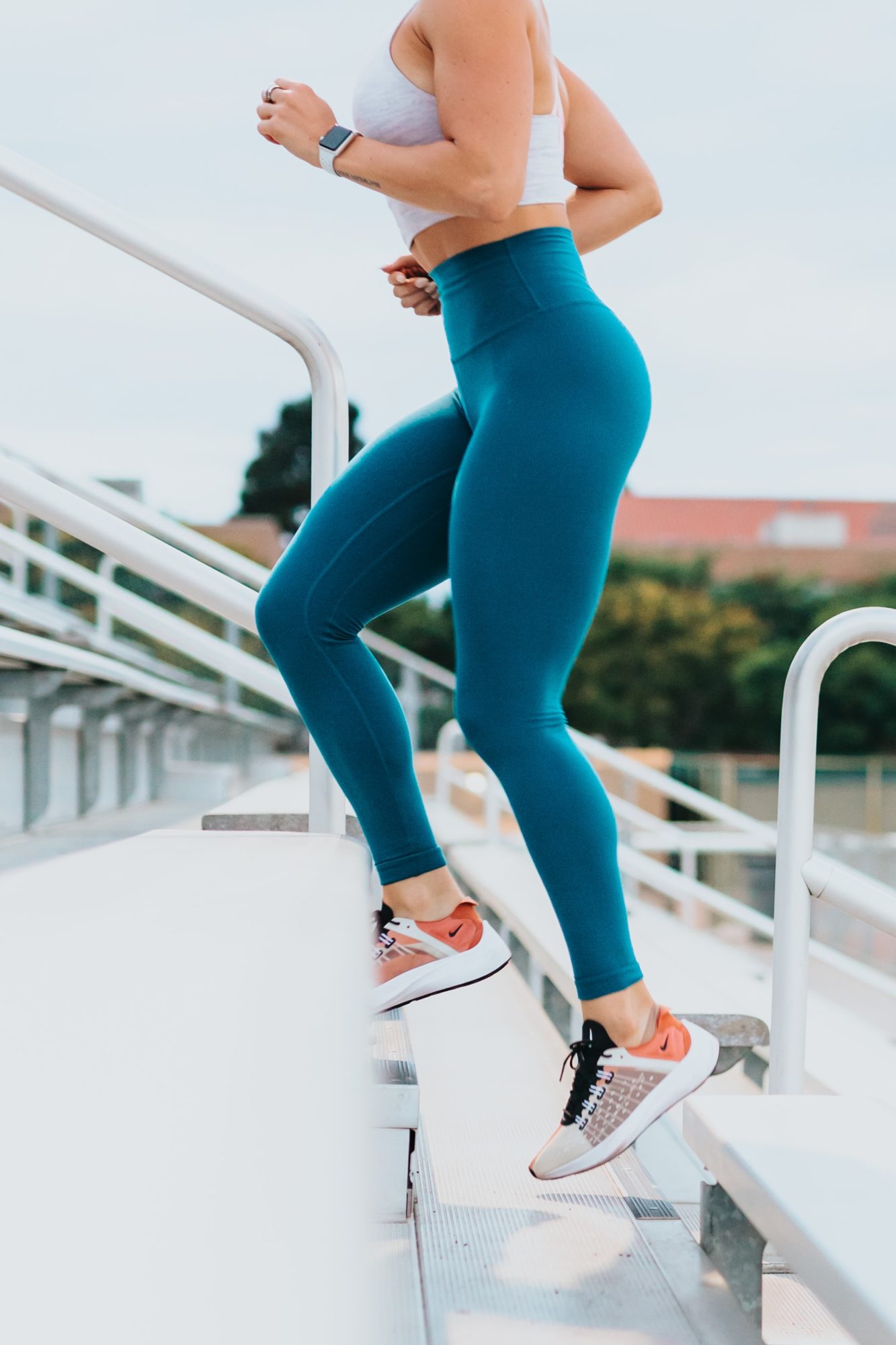 5.0 Our perspective
Despite some stores being ordered to close during the Covid pandemic which the government regarded to be "non-essential", this is by no means to say that brands and retailers selling health and wellness support aren't essential, whether it be exercise gear, cosmetics, gardening equipment or other. Health and wellness will always be at the top of people's agenda which is why the wellness economy is one of the most resilient and fastest growing markets.
What's more, while most of the health and wellness fads mentioned in this report will taper off with time and be replaced by new fads, their respective categories (Physical Activity, Mindfulness, Food & Nutrition, Beauty & Self-care, and Habits) are here to stay, representing the pillars of the Health and Wellness sector.
Our analysis of the popular Health and Wellness fads of 2020 shows that companies demonstrating retail agility are once again those that continue to be noticed, whether it is their strong presence on young and ambitious social media platforms, offering a new way to shop-as-standard through subscription e-commerce, or otherwise. Further analysis of these fads suggest that people are welcoming apps into their lives more than ever, particularly those which support one's journey to optimal health and wellness. This creates an opportunity for Health and Wellness brands and retailers to have a considerable and persuasive presence in consumers' lives – if they so choose.
Whilst the Information Age has allowed us to follow only those Health and Wellness fads that are viable and scientifically-sound – with health and wellness fads being much safer now than they have been historically via misinformation – it is the Social Age that will undoubtedly catapult the Wellness Economy into its next chapter as we increasingly adopt places of Health and Wellness as our 'third place'.