The Future of Beauty Retail 2.0 _
Collecting and reporting the most important trends in this ever-growing sector
The Future of Beauty Retail 2.0
Contents
1.0 FOREWORD
2.0 INDUSTRY OVERVIEW
3.0 SECTOR TRENDS
– DIGITAL & VIRTUAL
– SUSTAINABLE & TRANSPARENT
– LEVERAGING AI
– HYPER-PERSONALISATION
– NEW BEAUTY STANDARDS
– COMMUNITY & CO-CREATION
4.0 OUR PERSPECTIVE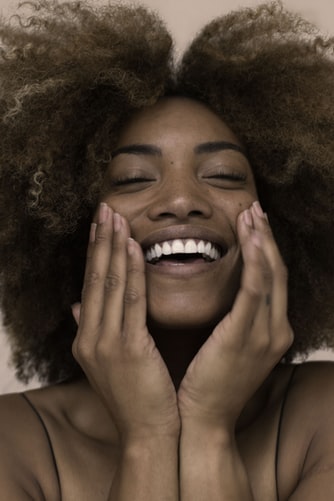 1.0 Foreword
COLLECTING AND REPORTING THE MOST IMPORTANT TRENDS IN THIS EVER-GROWING SECTOR
Earlier in 2019 we produced a whitepaper- "The future of beauty retail"- drawn together from research into, and interpretation of, the emerging trends that our creative and insight teams are encountering daily when working in the beauty landscape.
This ever-evolving sector continues to demand exploration and so in response to the changing landscape of the marketplace and the new trends that we are observing we present this updated whitepaper- "The future of beauty 2.0".
Modern consumers have complex needs and high expectations; their increasing confidence in technology's application in all aspects of their lives leads to the expectation of a level of service and support that makes high demands of brands. But it is not just the development of technologies that are augmenting the consumer experience. The influence of growing global and political turmoil has impact on consumer lifestyles that extend to every facet of their lives- current trends for conscious consumerism, and beauty-backlashers show that brand purpose, not just product presentation is more important than ever.
The continuing evolution of the beauty sector is investigated as independent brands leverage social media presence and e-commerce to diversify and provide the choice, convenience, and innovation that modern consumers demand
In this whitepaper we will delve into some of the core trends in beauty retail in an update to our earlier presentation. We will identify current and future opportunities for brands operating in the beauty retail sector, backed up with new case studies and best-in-class retail examples.
2.0 Industry overview
A CHANGING MARKET LANDSCAPE DRIVING INNOVATION FROM NEW PLAYERS AND COSMETIC GIANTS ALIKE
We have been working with, and immersed in the beauty industry since Design4Retail started over 16 years ago and we believe that consumer interest and investment in the sector has never been higher.
The world of beauty is thriving; according to the Business of Beauty report, the global beauty industry is worth over $500 billion yearly, with a projected increase to $905 billion by 2032. In recent years though beauty consumers have changed considerably, with a shift in behaviour from follower to expert. Modern consumers are armed with knowledge of product, their own preferences, and a high degree of skill built from the wealth of dedicated information online. This change in the confidence of beauty consumers is driving demand for more personalised, considered offers from brands across all sectors from cosmetics to wellness.
In the past, 'beauty' was predominantly about covering imperfections, but current Gen Z is now being told that it's fine to be yourself and not to aspire to simply echoing prescribed trends. In part this change has been driven by the rise of influencer culture creating a world where we learn about and evolve our own trends through peer networks.
After a number of years of minimal, norm-core beauty expression is back and beauty is becoming accepted as a means of self-expression.
The beauty and cosmetics industry is moving fast and is particularly responsive to trends, driven by the digitally native core customer base of
Gen Z and millennial consumers.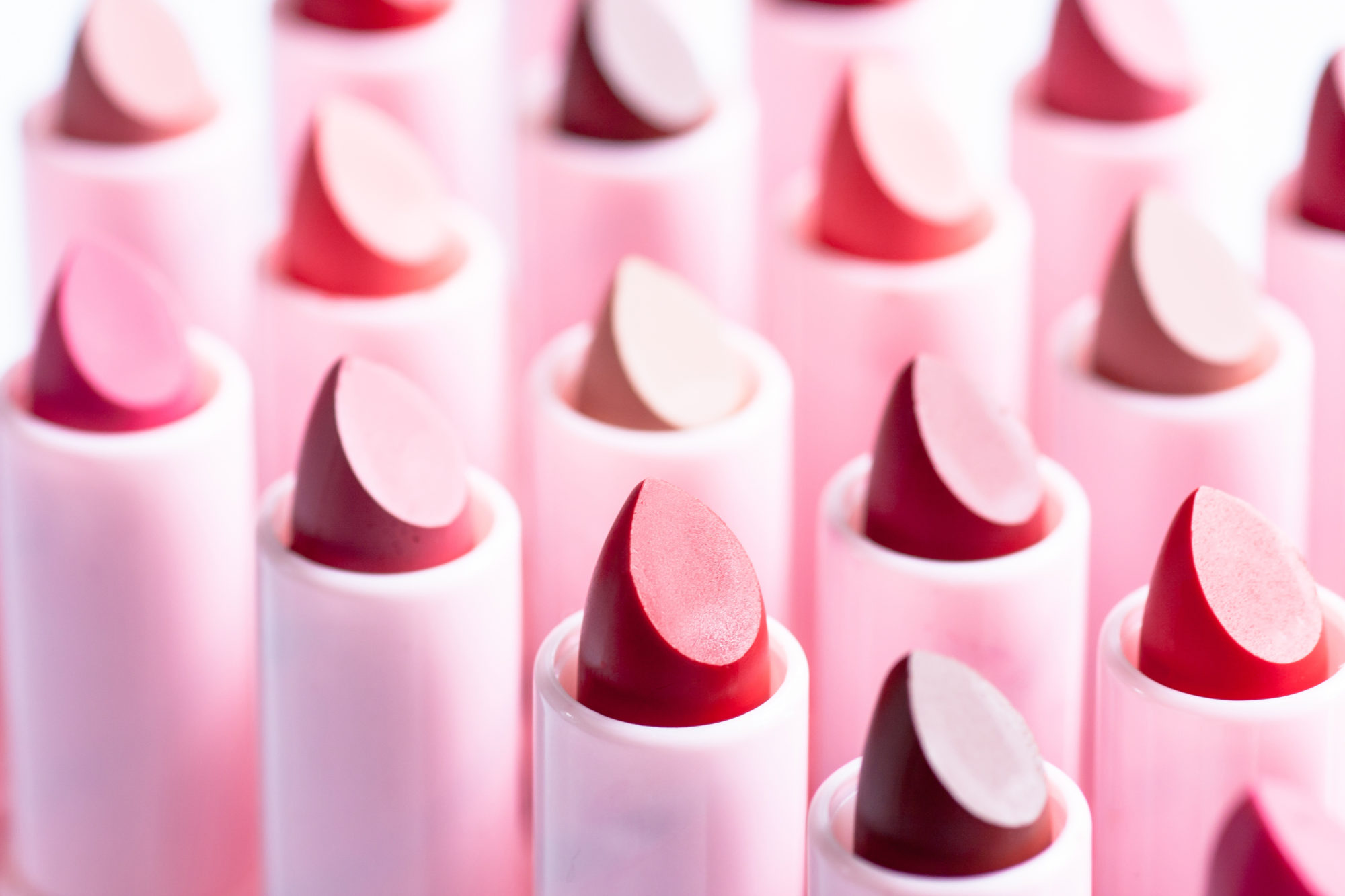 3.0 Sector trends
An examination of marketplace landscape, trends, direction, and opportunities
3.1 DIGITAL & VIRTUAL
3.2 SUSTAINABLE & TRANSPARENT
3.3 LEVERAGING AI
3.4 HYPER-PERSONALISATION
3.5 NEW BEAUTY STANDARDS
3.6 COMMUNITY & CO-CREATION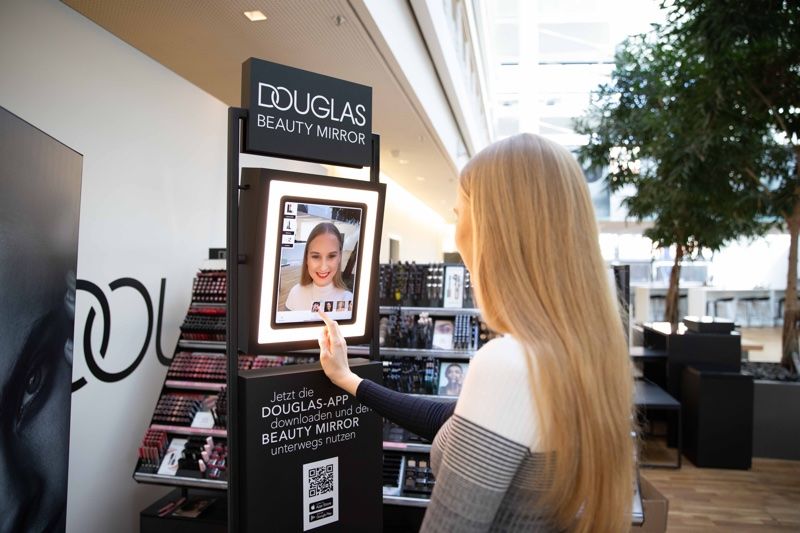 3.1 Digital & virtual
OPENING NEW WORLDS OF POSSIBILITIES
The digital domain is more and more becoming fully integrated into our physical realm. Our world is evolving in response to the changing digital ecosystem and the widespread adoption of the personal smart-phone. The development over ever more sophisticated digital interfaces, and the convergence of physical and digital products, services and environments opens up endless new opportunities.
Computer-created models are now seamlessly fitting into product campaigns, fashion week shows, September issues, and across social media, in a new wave of digitally created brand spokespersons. Yumi is a new brand ambassador for Japanese skincare brand SK-II. The digital brand ambassador was built on Google's natural language processing platform and Yumi will be used to provide guidance to SK-II users, offering a friendly face and a reliable persona when it comes to providing customer care at any hour of the day.
In-store magic mirrors have been part of the experiential beauty retail journey for a number of years, but expanded functionality and connectivity are marking the latest appearances of this technology. German retailer Douglas has enhanced the in-store experience with interactive beauty mirrors allowing not only virtual try-on in store, but the ability to save and share their created looks with others online.
THE DIGITAL SELF
An expanding beauty/digital trend involves wearing no real cosmetics. Inspired by the use of AR filters on Snapchat and Instagram, "e-make up" artists enable you to download make-up looks to enhance your digital self. One artist at the forefront of the trend is Parisian Ines Alpha, whose creations have adorned pictures of artists, musicians and models on Instagram.
The recognition of the digital self is being widely adopted in the most progressive of retailers. In their recent 'New order' campaigns Selfridges, inspired by this digital revolution and the democratisation of art and retail, invited some of the most boundary-breaking digital creatives [including DIGI-GAL and Jon Emmony] to re-imagine what shopping, style and the department store might look like in the not-so-distant future.
In current and future society, consumers will express increasing desire to transform the presentation and perception of themselves through social media filters, make-up techniques or even plastic surgery. To keep pace with the digital revolution they will need a wider variety of tools to help them express their personality at the meeting point of the converging digital and physical realms, and beauty brands need to develop new products to satisfy this demand.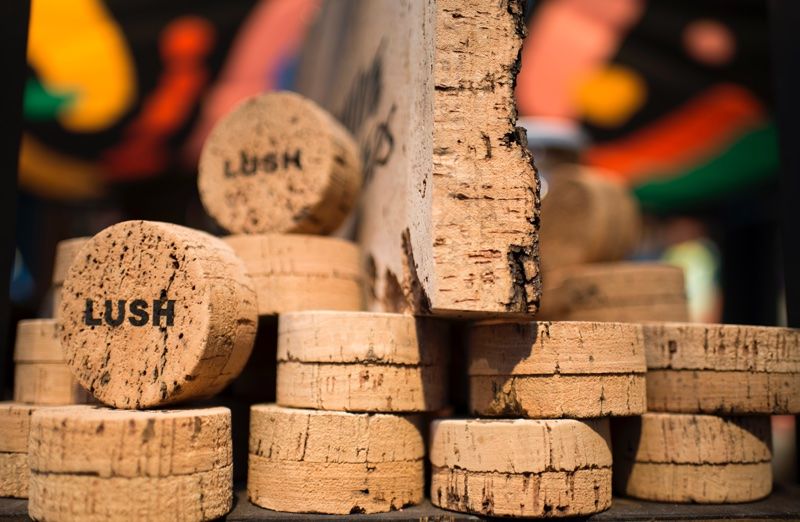 3.2 Sustainable & transparent
CONSCIOUS CONSUMERS TURN THEIR EYE TO COSMETICS
As consumers are becoming increasingly knowledgeable about ingredients, they are forcing brands to be more open and honest about both their formulations and their practices. The wealth of skincare knowledge available on the internet empowers customers and this transparency is driving change in the marketplace.
Plastic reduction is still a core trend across all sectors of commerce with innovation in activations and marketing driving consumer awareness and uptake. For World Oceans Day, Selfridges created a plastic pollution pop-up to bring attention to the low recycling rate of bathroom products. The space curated sustainable alternatives including eco-friendly glitter cosmetics, paper-wrapped shampoo bars, and a variety of products with mindfully created formulas and packaging.
Sector leader Lush Cosmetics first introduced its biodegradable Cork Pot in 2017 and now the product is recognised as the first carbon-positive product of its kind- each pot absorbs more than 33 times its weight in carbon dioxide. Another brand focussing on their footprint is REN Skincare who's Bicester Village space features re-purposed and recycled materials from an old bingo hall and paper mill. In addition, the pop-up makes the most of materials from REN's Wilderness festival pop-up and the brand plans to reuse these items again for a future event.
WATER-FREE AND CLEAN BEAUTY
In addition to the #passonplastic campaign to reduce plastic use within
beauty and cosmetic sectors, comes the rise of #waterlessbeauty. The UN predicts two-thirds of the world's population could face water scarcity by 2025, and as the industry's most-used ingredient, there are concerns that demand for water will outstrip supply. The market will see the launch of more 'dry' products such as powdered cleansers and dry sheet masks, as well as entirely waterless beauty brand launches. One such brand is Angela's Lab, recently launched in the UK, who set themselves apart by making fresh, small-batch products that are highly concentrated by the removal of water, thus delivering solutions that are smaller and require less packaging.
Demand for natural or clean beauty products continues to increase, however, the reality of natural beauty isn't straight-forward; companies can label a product natural or clean according to their own definition with few recognised standards to enforce these marketing claims. So-called 'greenwashing' isn't typical within the industry though with many brands recognising the importance of meaningful action and developing products with truly-sustainable ingredients. In an effort to appeal to a broader consumer demographic, iconic skincare brand Avon has expanded its product portfolio with the introduction of its new vegan Distillery Line. The product range will feature more sustainable packaging, including recycled glass, paper compacts and no mirrors to assist with recyclability.
Retailers are also taking note of this trend. Sephora has a "Clean at Sephora" category to serve growing demand.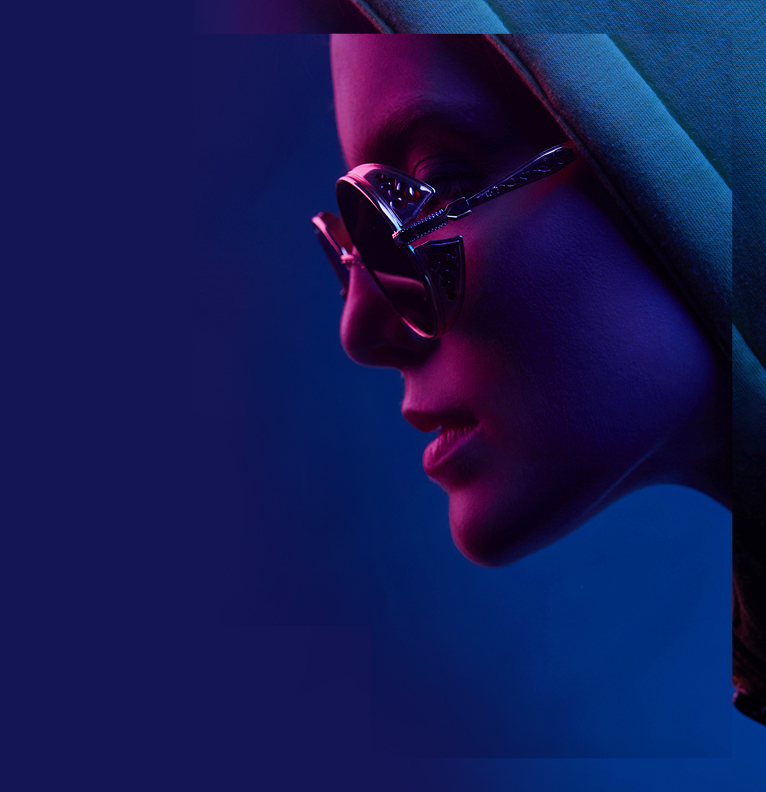 3.3 Leveraging AI
REDUCING COMPLEXITY AND TRUSTING THE ALGORITHM
With not only a wealth of products available, but an abundance of brands selling them, shopping for beauty has become an increasingly complex process. From foundation matching that seamlessly mixes from 20,000 shades at Lancome, to more everyday uses such as LUNA fofo- an AI-based cleansing device with embedded sensors that analyse a user's skin and generates customized spa massage routines, AI can provide the power of personalization and augmented decision making to cut through the confusion and provide solutions for consumers that meet their own specific needs.
Behind the scenes, the journey to customer satisfaction can be supported by AI as well. My Beauty Matches: The beauty search engine provides solutions for skin care using the products that currently exist in the market. It provides personalized and impartial recommendations using machine learning and AI to suggest a regime built from a database of over 400,000 products. In this way consumers can be satisfied that they are being provided suitable products, and their decision fatigue is removed for a more enjoyable retail experience.
AI can also be leveraged alongside social media's reach. Kao's new digital skincare service called 'Hada id' uses artificial intelligence to help consumers put together a tailored beauty routine that suits their individual needs. The service works with the popular messaging app Line and gives consumers the power to quickly message the brand to address skincare concerns at any time.
AUGMENTING CONSUMER PRODUCTS
In consumer products, AI can be used to provide specific advice and content.
The HiMirror Slide is not just a cosmetic mirror but a high-tech tool to enhance the beauty routine. The smart mirror is packed with features to assess everything from fine lines and dark circles to spots and pores, and the Skin Analysis Engine provides users with photos over time to show how their skin is becoming more radiant with an improved care routine. HiMirror Slide also includes an intelligent skincare app called Beauty Box to determine which products would likely work for user's skin, and an Augmented-Reality Makeup Studio and easy access to tutorial or information content from YouTube is supported.
Clinique recently added to its range of Even Better Makeup with 58 shades of Even Better Makeup Foundation. When consumers select one of the medium-coverage foundation shades online, Clinique's algorithm selects a range of flattering tones of its existing Even Better Pop Lip Color Foundation to suggest pairing with the user's color choice, again simplifying the decision process and increasing satisfaction.
Whilst according to an Opinium Retail Tracker survey, 50% of British
consumers would rather buy their beauty/grooming products in store with only 16% predominantly shopping online, the consumer need for tactile approval and experience can be augmented by power of the algorithm to simplify, and reassure.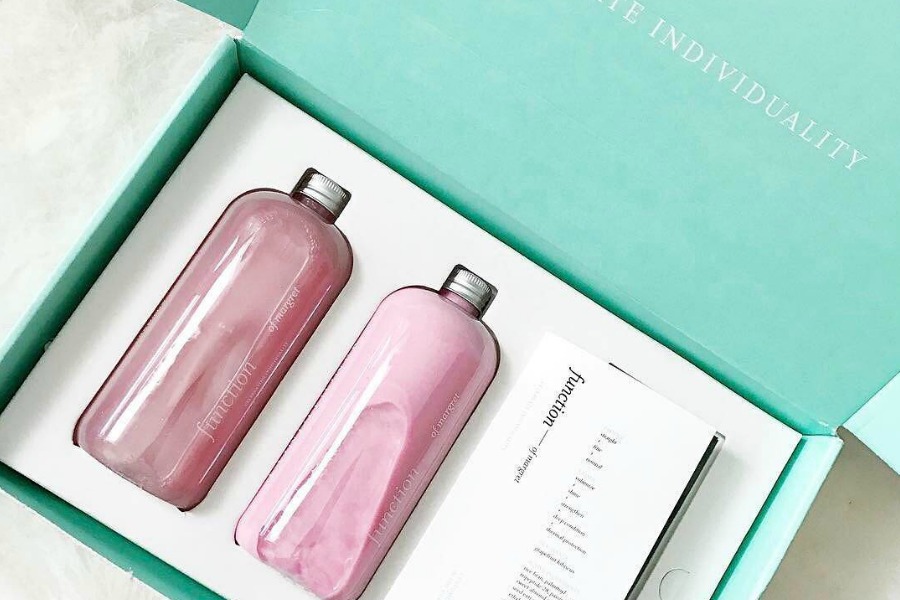 3.4 Hyper-personalisation
MODERN CONSUMERS WON'T SETTLE FOR LESS THAN THEIR PERFECT MATCH
While beauty trends of the past would focus on one prescribed look, as 2020 approaches the customer is taking a bigger role in the products that make up their beauty routines in a shift that mirrors the industry's increasing diversity.
Cosmetics companies are turning their attention to delivering a more personalised approach to make-up, and questionnaires can be at the heart of this process. This approach is exemplified by Le Labo fragrances, and Function of Beauty haircare who provide customers with custom mixed selections or products based on answers to questions about their skin and hair needs. At home with the help of an app, or at the first Paris-based Alchemist Atelier store, consumers can now create their very own bespoke fragrances with ease. To aid consumers navigate the complex art of creating perfume from scratch, Alchemist Atelier's scents are organized into Bases that are further sorted by olfactory families like citrus, aromatic and woody. This guidance is vital to personalisation offers to ensure consumers enjoy the process as well as the outcome.
At physical retail personalisation can be seen in a number of key examples. At MAC in Shanghai, China, visitors are invited to scan their phone to check into MAC's WeChat mini-program, which offers a personalized greeting and goes on to become the touch-point for the shopper's in-store experience. Consumers are able to discover their ideal makeup shades in seconds through a virtual makeup mirror, and discover their exact foundation shade with an infrared touchscreen. Shoppers can also browse palettes created by influencers or generate their own custom-printed palette. The payment and pickup of customized product are coordinated through the WeChat mini-program.
Bite Beauty is a cosmetic brand that gets its name from the food-grade ingredients used in each product. The experience at one of their Lip Labs begins with a one-on-one consultation with a Lab Artist to determine direction, and customers can choose from four finishes and any combination of seven fragrances. After blending to the perfect shade with a little silver spatula, customers get to watch the Lab Artist make their bullet of lipstick, from the melting down of the pigments to blending in a centrifuge and a final pour into a chilled mold. The mix of complete personalisation with a dash of theatricality is a winning combination for Bite.
Brands must embrace customers' creativity as they are also a rich source of inventive ideas and concepts- this input and innovation can be utilised to drive store and demographic specific products that will resonate with customers.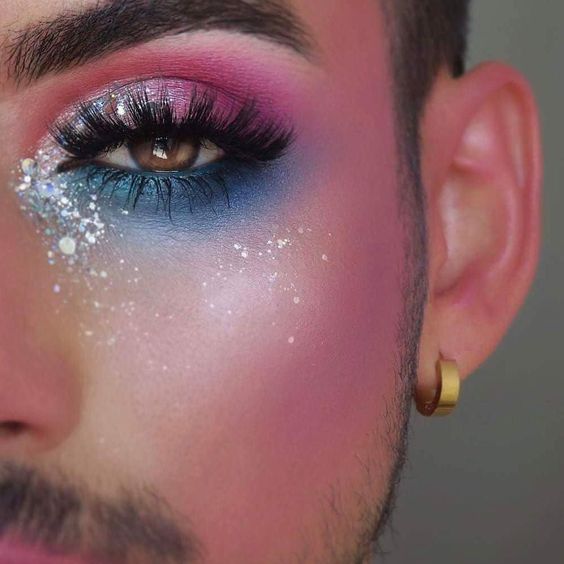 3.5 New beauty standards
THE BEAUTY RETAIL SECTOR IS BECOMING AN INCREASINGLY DIVERSE AND EXCITING PLACE TO BE
Minimalism is a well-established beauty trend. From norm-core to the rise of the Glossier 'no-makeup' makeup, pared back was an established mainstream trend. More expressive beauty trends are emerging, and a differentiated idea of what constitutes 'beautiful' is being defined. Consumers are increasingly defying traditional categorisation, including demographic boundaries.
In the 20th century, the traditional connotations of gender roles were increasingly challenged and today these conversations are continuing. Due to technological advances, the general population have a voice that reaches millions with which to challenge accepted ideas. Vlogger and influencer James Charles is a self-taught beauty expert, and was the first male brand ambassador for the cosmetics brand Covergirl. In choosing a male brand ambassador, Covergirl recognised the diversity of their customer base and began a wave of innovation in the way cosmetic brands present themselves.
A number of brands are taking note of the increasing demand for products and services that do not categorise or dictate. Urban Decay's Pretty Different campaign encouraged consumers to challenge established beauty conventions and express themselves however they see fit. For the campaign, Urban Decay specifically partnered with individuals who it sees as Pretty Different including Ezra Miller, and Lizzo who can be seen breaking free from one-note beauty in the campaign video.
INNOVATIVE BRAND PURPOSE
With its gender-neutral line of skincare products, haia (Happy As I Am) reflects on whether a skincare line can have an impact on self-esteem, emotional well-being, and even sense of belonging. The new skincare brand combines cutting-edge science and the power of nature to deliver eco-friendly solutions that are paired with uplifting affirmations. The brand can also be identified by its playful characters, which were created to "embody the emotional, physical, intellectual and even spiritual sides of its customer."
It's clear that there has been a valuable shift in attitudes towards gender, masculinity, and the iteration of beauty we should be striving for. As the size and importance of the beauty sector continues to grow and address wider societal groups customers will have growing need to explore and experiment. Brands must encourage and enable this creativity and exploration, as well as ensuring inclusivity with a commitment to diversity; taking cues from the behaviour of the DTC brands who spring up in direct response to evolving consumer demand.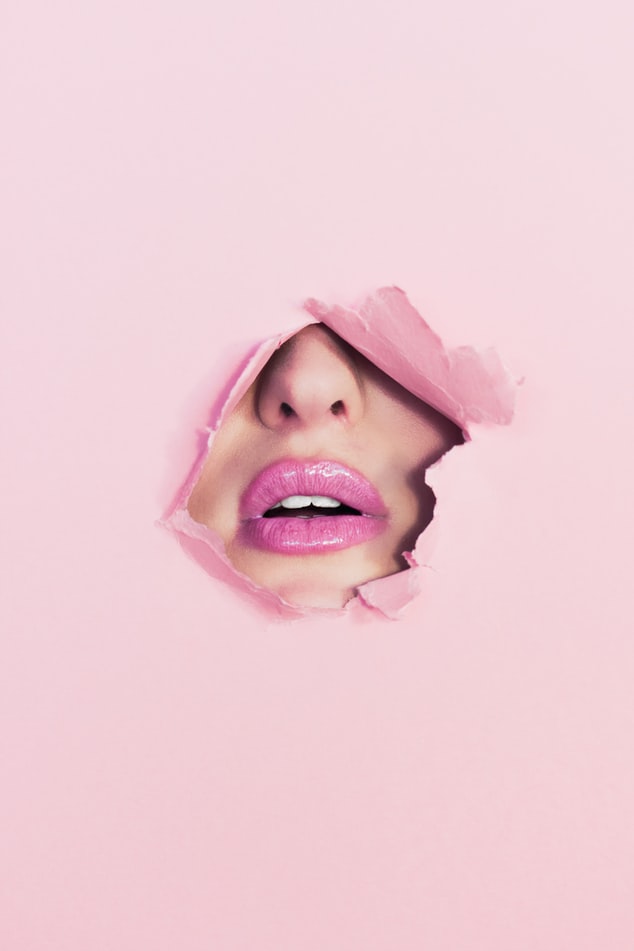 3.6 Community & co-creation
BRANDS ARE INCREASINGLY MANOEUVRING TO ACT AS BOTH PARTNER AND PLATFORM
One trend driving the rebirth of retail is the rise of new companies entering the commerce landscape from online backgrounds. Growing and leveraging a robust community requires that you support the development of trust, sense of belonging and social equity that typical online communities offers, then reflecting this content and tone of voice in physical environments.
Glossier, founded as a direct-to-consumer beauty company in 2014, has in only a few short years achieved enviable awareness and reach, having raised over $86 million in funding and expanded into four countries with physical stores.
The three-storey New York Flagship is the physical embodiment of the brand's online presence, and the experience is tailored to the needs of both the physical and digital communities. Transformative, interactive, and authentic describe the design direction, and every facet of the store is developed so as to delight fans who are invested in the online world of Glossier. The experience is about conversation, story telling and community building, all packaged up in a seamless shopping journey- taking all of the facets of the brand online into the physical world
LISTENING, AND REWARDING LOYALTY
The beauty marketplace is now more democratic. It used to be that beauty editors dictated trends; now trends are in the hands of the consumer who in turn keep brands accountable and answerable. Consumers demand more from brands, and this has lead to a number of innovative experiential examples of brands 'paying back' their customers for their hard-earned loyalty.
Australian retailer Mecca is hosts a wild and raucous beauty festival, Meccaland, back for a second year in 2019 after the event initially came out of thinking of ways to thank Mecca's customers as part of its 20th anniversary celebrations. Meccaland hosts stands and activations from 40 brands stocked in the stores, alongside makeup masterclasses with artists, celebrities, and Youtube influencers, delivering on the customer's desires for innovation, experience, and exclusivity.
As consumers are more interested in hearing the views of their peers than reading committee-written sales messages, brands must leverage social commerce. This means offering access to initiatives and tools that allow consumers to connect and participate on a deeper level. Studies show consumers trust user generated content more than all other forms of
media, and inviting and syncing audiences to real-life and digital events
and opportunities can encourage brand fans to participate in experiences
that bring them together around pillars of the retailer.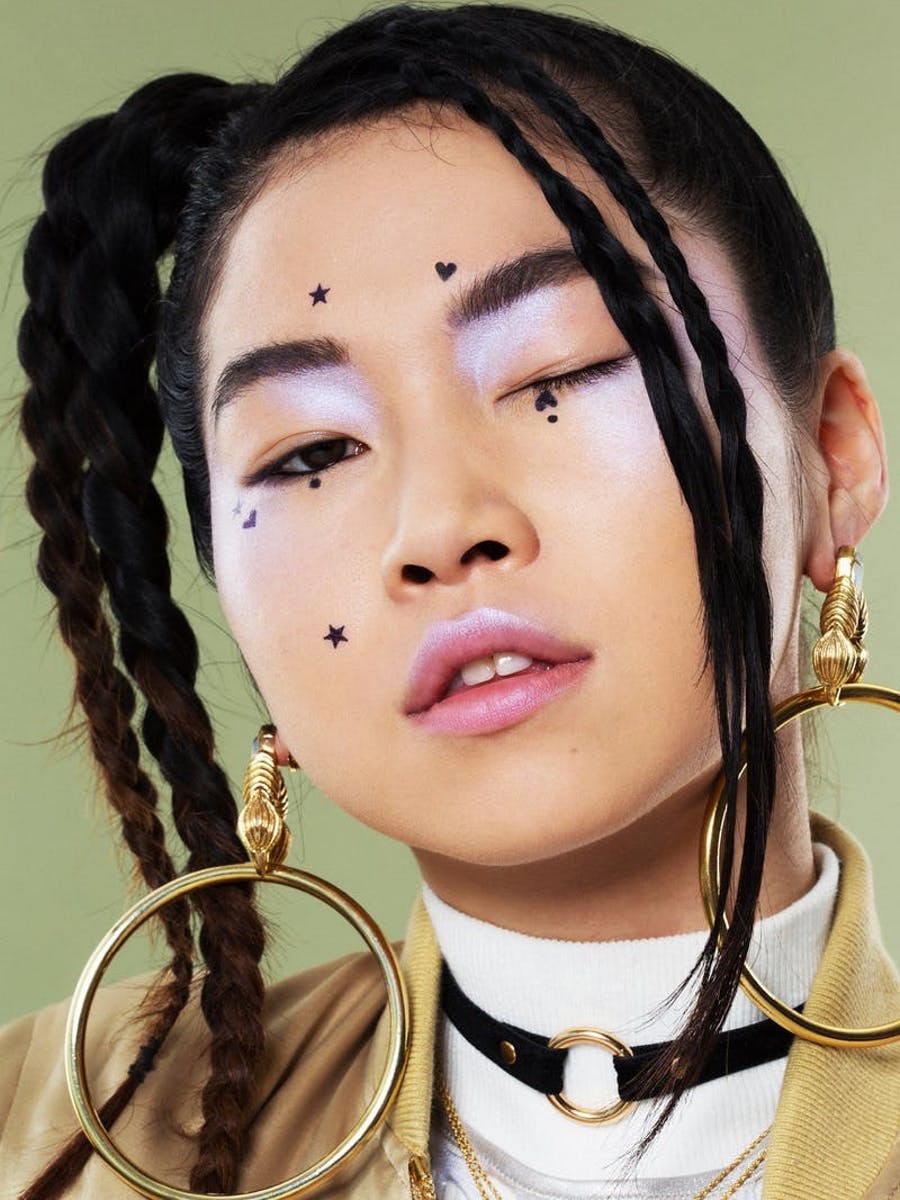 4.0 Our perspective
NAVIGATING EVOLVING TRENDS TO SERVE THE BEAUTY CONSUMERS OF THE FUTURE
Despite the convenience of online shopping, testing and tactility in appraising beauty and cosmetics products is still extremely important to consumers, and shopping for beauty is a very different experience than typical 'chore' shopping. Whilst repeat purchases and basics can be bought online or even via automated services, the physical store will always be a necessary part of the beauty customer's journey. To future-proof physical stores in the sector, retailers must make sure that spaces have a considered mission and value within the shopper journey to deliver on the Gen Z and Millennial requirement that the brands they engage with have a purpose within their lifestyles.
Future brands must deliver totally within the customer's ecosystem and provide an experience that excites and engages customers in all of the facets of their digital and physical selves. Technology should be leveraged to serve consumer purpose- aiding decision making, offering hyper-personalisation, and smoothing the pathway to purchase- not as an attention grabbing gimmick or device.
Brand purpose is increasingly important to future consumers. Within the beauty sector acknowledging sustainability, diversity, and a clear differentiating message that draws like-minded customers together into communities will allow brands to flourish across both physical and digital retail spheres.
At Design4Retail our multi-disciplinary team have been working with beauty brands to drive innovation in the sector for over 16 years. We craft strategies that navigate the evolving landscape of consumers and trends to deliver extraordinary customer experiences at retail. Let's carry on the conversation- contact us today to talk about the future of retail.