Rewilding Retail with Biophilic Design _
Insights, trends and materiality report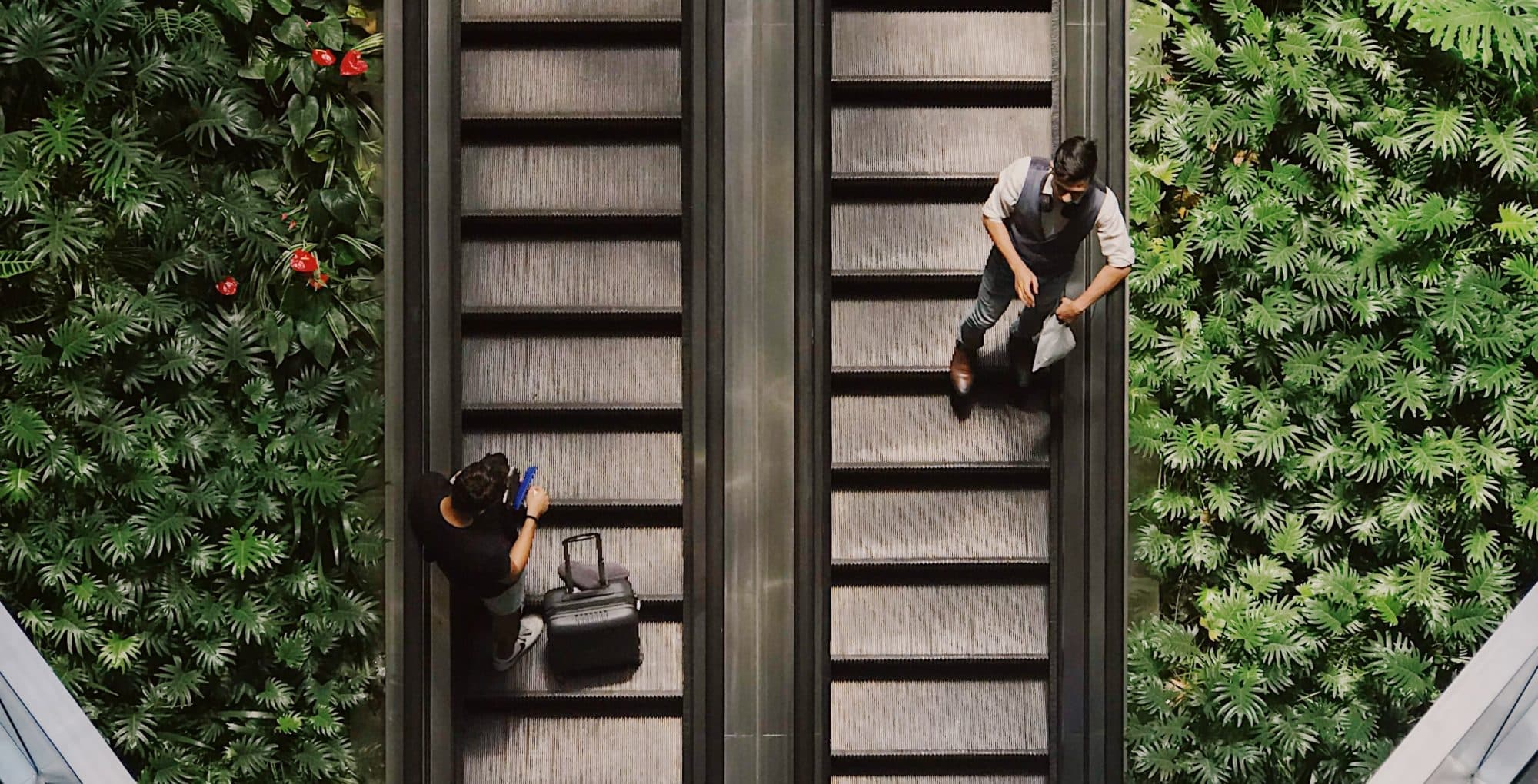 Biophilic Design is timeless design...
REPORT CONTENT
_01 What is Biophilic Design?
_02 Benefits of Biophilia
_03 Biophilic Design in retail environments
_04 Three popular materials for biophilic design
_05 Final thoughts
---
1.0 What is Biophilic Design?
Biophilic design can be understood as a design concept linking an urban environment to a more natural setting, re-establishing the connection between the humans that are using the space to nature. Within the design scheme, this might include using elements found in nature (or a depiction of these elements), such as plants; recreating natural forms, such as waterfalls; emphasising natural light via the implementation of windows or skylights; or simply using materials deriving from nature, such as timber or stone.
WHAT'S DRIVING THE BIOPHILIC DESIGN TREND?
Biophilic design is timeless design. The forms, colours and textures which can be drawn upon from our natural environment are endless, thus making biophilic design adaptable to the colour and materiality trends of the time. Used throughout our homes and workplaces, this type of nature-inspired design is making its way onto our highstreets at a growing rate, but what's driving this?
According to the Washington Post, people are engaging themselves in nature more deeply than before. Aside from feeling a sense of freedom when visiting natural spaces, people have become more receptive as of late to spending time outdoors for the health benefits that it provides. Thus, upon incorporating natural elements into stores and concessions, brands and retailers can respond to the exigencies of the ever-growing health-conscious consumer.
IN THIS REPORT…
In this insights, trends and materiality report, we explore the multiplicity of health benefits that come from spending time in an environment inclusive of natural elements and delve into the different ways in which brands and retailers are using biophilic design to better respond to the needs of their customers and augment their bricks-and-mortar stores. We also take a look at a handful of materials that brands and retailers are using to create compelling nature-inspired installations, as well as offering our thoughts on the future use of biophilic design on our highstreets.
To receive the full article