Reduce. Reuse. Recycle _
Habits of the conscious consumer
"Reduce. Reuse. Recycle.". That is the message of 2019, and some of us are revelling in the notion.
In recent months the message has been fuelled by mainstream media, from David Attenborough's "Blue Planet" to the BBC's "War on Plastic" documentary series.
We are upcycling old furniture, buying unpackaged fruit and vegetables, drinking from reusable water bottles and, apparently, buying second-hand goods from charity shops.
Naturally, as the habits of the consumer changes, so must the retail industry, and as the government has been slow to implement legislation tackling environmental challenges, it appears it is the retail industry that is leading the revolution, incited by consumer demand.
In this report we will delve into a number of ways in which retailers are celebrating changes in consumer attitude and how brands and retailers are supporting and serving the values of consumers through innovative retail strategies.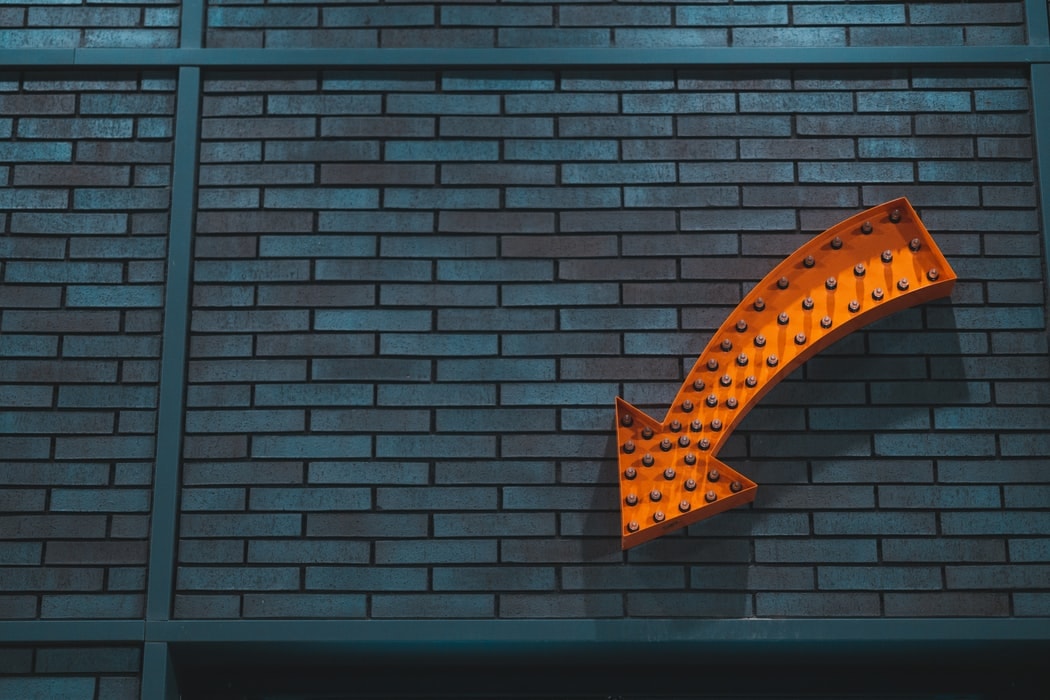 Reduce
Reducing waste is arguably the most impactful way that we can save the planet from existential crisis, whether this is by reusing our consumer goods, increasing our recycling attempts, or altogether ceasing production of materials that are causing the most harm to our landscape. The dangerous and unsightly landfills of Malaysia and the sheer extent of litter washing up onto our shorelines really illustrates how much harm we are inflicting and has become a powerful catalyst for change.
What does this mean for the retail industry?
As consumers increasingly seek meaningful relationships that reflect their progressive values, brands will need to move beyond simple messaging and token gestures to engender systemic change by recognising that ethically minded consumers don't buy products or services, but rather, they buy solutions to problems.
Waitrose Unpacked
The Waitrose Unpacked trial caused such a media storm that it was impossible to miss and certainly pegged the UK's supermarket chain as leaders of the revolution as far as food retailers are concerned. The trial at its Botley Road Store in Oxford invited customers to bring their own glass bottles and containers to store and transport the produce in a bid to reduce the amount of single-use plastic making its way into the world.
This well-timed campaign left consumers wondering why other larger supermarkets hadn't already followed suit. The scheme was so well received that the trial has not only been rolled on past the initial trial-period but it has also been implemented across an additional three stores due to positive
customer feedback.
What's more, the unpackaged foods sold at the stores saw a 15% reduction, on average, in shelf price, making unpackaged food (and climate saving initiatives) slightly less of an upper-class luxury, although there is still a long way to go in this regard.
Reuse
"Extending the life of clothes by just nine extra months of active use would reduce carbon, water and waste footprints by around 20-30% each", according to the Waste and Resources Action Programme (WRAP).
What does this mean for the retail industry?
Despite City Economists forecasting a 0.3% drop in retail figures for June, figures instead rose by 1% as a result of sales of second-hand goods at charity shops and antique dealers, according to the National Office for Statistics.
Could this be an emerging habit of the environmentally conscious consumer or are other socio-economic factors at play here? Whatever the reason, it certainly suggests that sales are there for the taking if retailers can tap into the right market.
It is easy to see why consumers see value in the concept of buying second-hand goods. For most it is a way that they can do their bit for the environment while for others it is typically a fantastic way to save a bit of money – something that even climate change sceptics can get on-board with.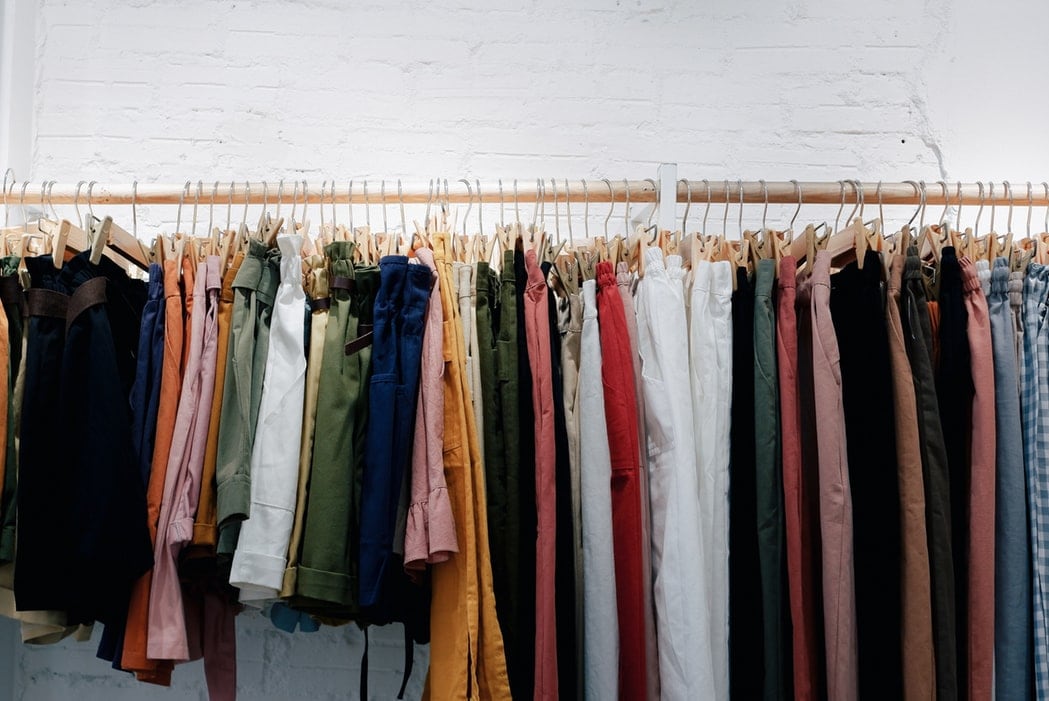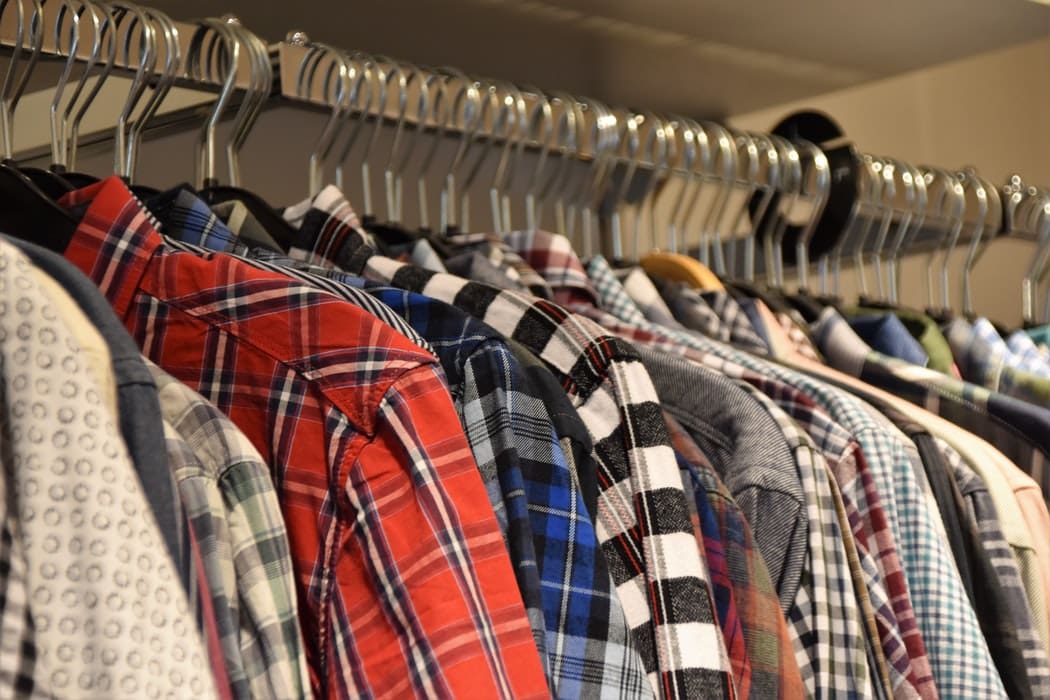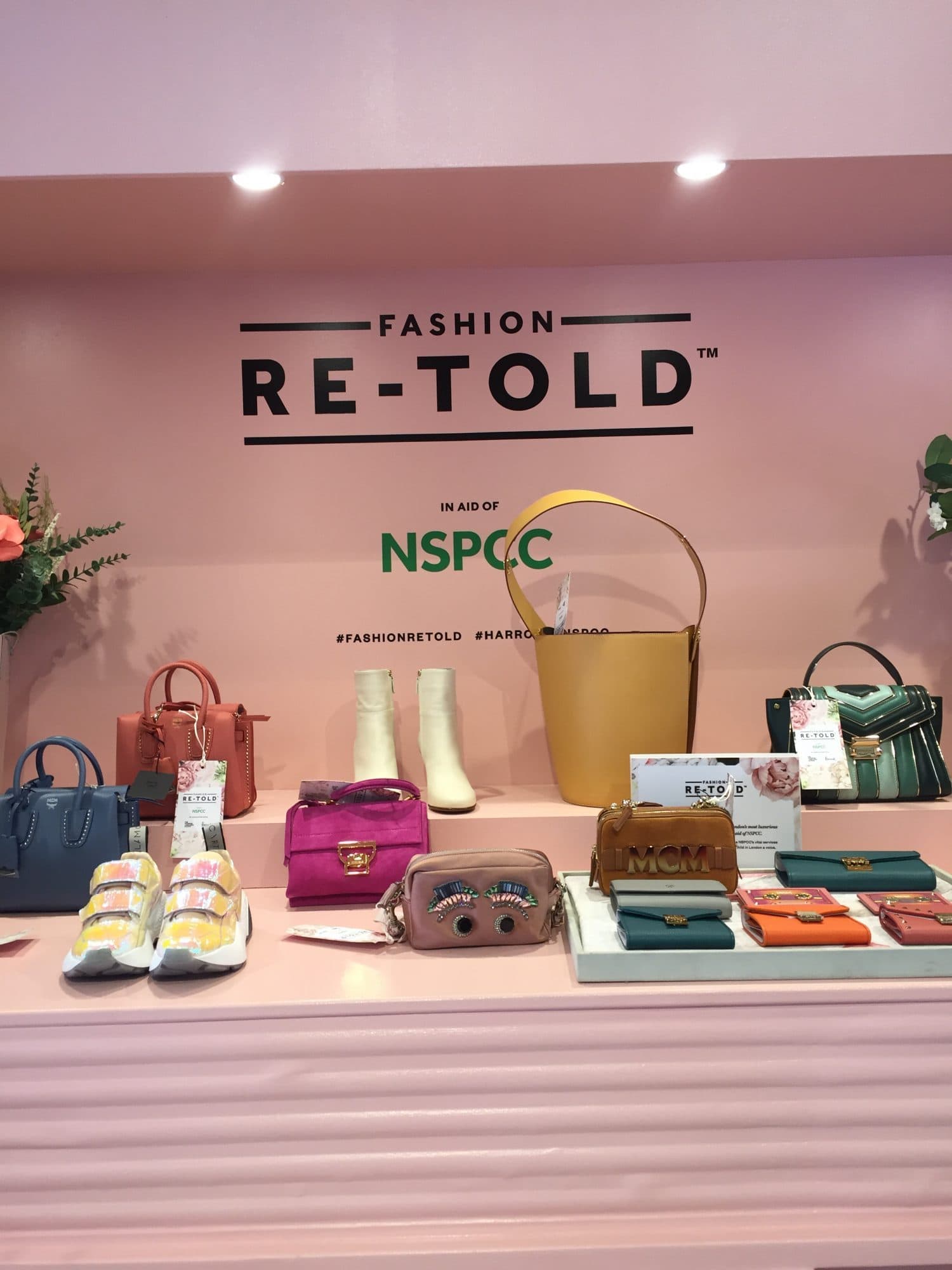 Fashion Re-told at Harrods' Luxury Pop-Up Charity Shop
In April 2018, Harrods unveiled its first Charity Pop-Up shop filled with high-end brands such as Victoria Beckham, Mulberry and JW Anderson. Alongside raising money for a good cause, with the charity of choice being the NSPCC, it also ensured that the lifecycle of these clothes was prolonged, appealing to consumers who demand sustainable fashion.
Fast-forward a year and the concept has gone from strength to strength with Harrods' luxury charity shop moving to a bigger location, stocking more clothes which have been donated by Harrods' customers themselves, and raising even more money in the process.
Whilst the success of your typical high street charity shop may be less to do with consumers making environmentally conscious decisions and more to do with socio-economic factors, it is safe to say that the opposite can be assumed when consumers are choosing to buy high-end second-hand
clothing starting from £100 an item.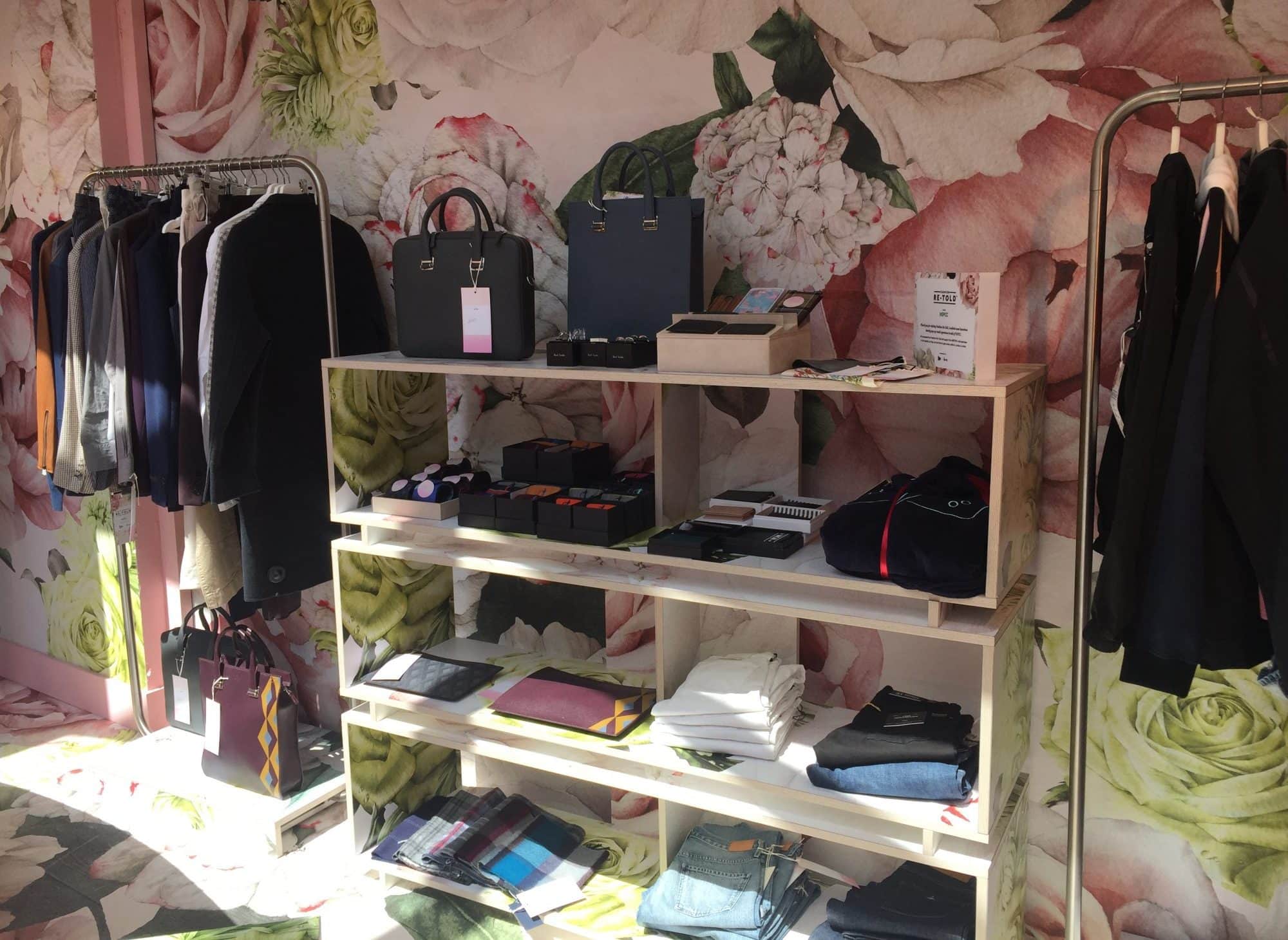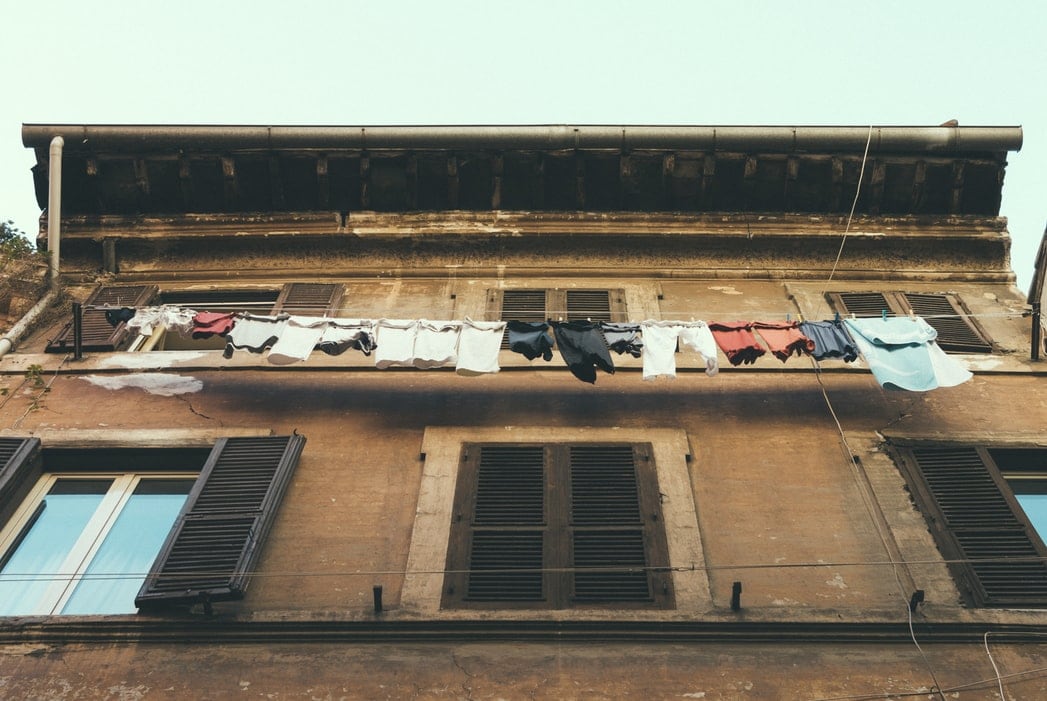 Recycle
It is estimated that 63 million kilograms of clothing alone ends up in UK landfills each year, according to the Waste and Resources Action Programme (WRAP). Clearly, if the clothes that we buy can be made purely from recyclable materials, then reducing this figure needn't be a goal for the distant future.
What does this mean for the retail industry?
Whilst clothing retailers have a responsibility to source material for their clothes from sustainable sources and which can be recycled at the end of their lifecycle, some have taken their responsibilities further by implementing a Take-Back Scheme.
A Take-Back Scheme really is as straightforward as it sounds, with retailers or manufacturers offering to take back clothes from the consumer (when they are finished with them) to be recycled so that fewer clothes end up in landfill.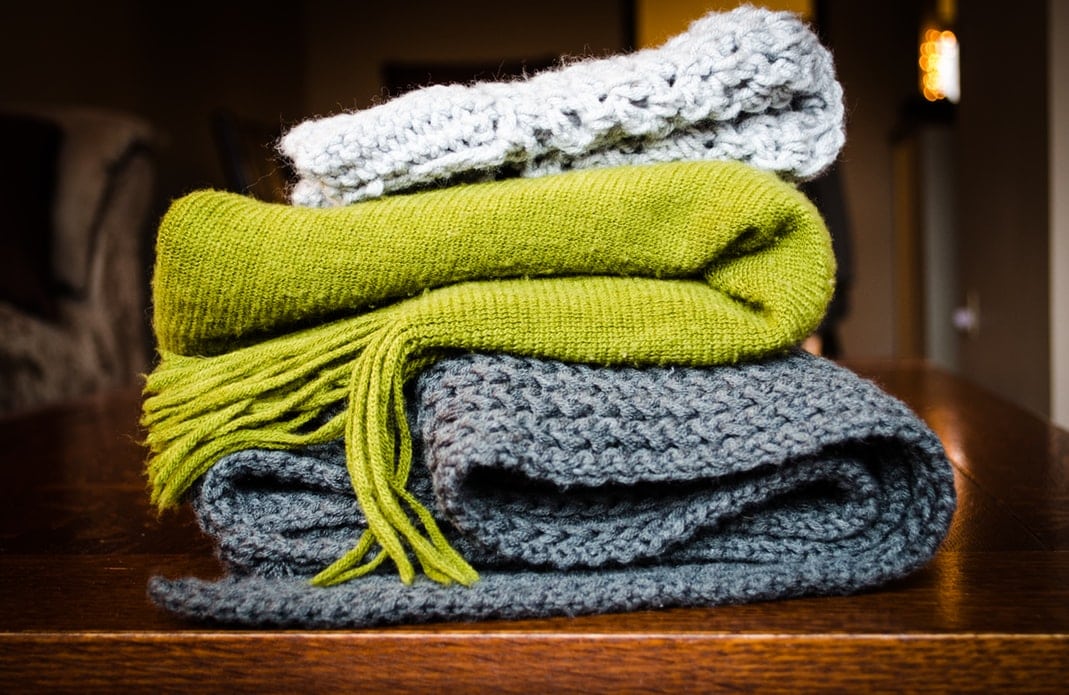 H & M's Garment Collection Programme
H&M are one of a growing number of clothes retailers that has implemented the Take-Back Scheme, collecting over 17,771 tonnes of textiles since 2013 when its Garment Collection Programme was first launched. Not only does H&M accept any and every unwanted item of clothing (no matter if it was bought from H&M originally or not), but it also offers a £5 voucher to customers in return which can be spent either in-store or online.
Quite impressively, the established retailer boasts that 0% of the clothes it collects goes into landfill, with items either being recycled, reused or reworn, depending on their state. Other retailers that have implemented this scheme include Zara, John Lewis, Primark and ASOS.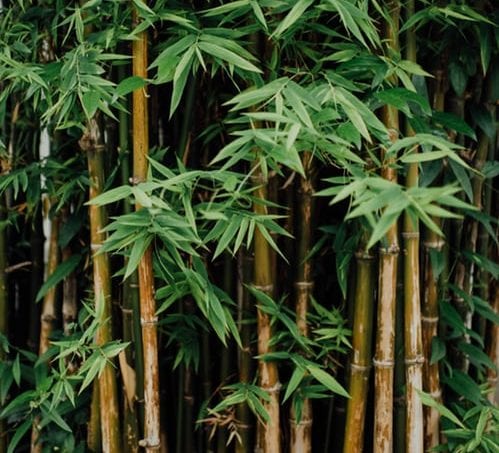 Start-ups
As many established retailers have been slow to respond to the public's demand, it has opened a gap in the market giving way to new start-ups targeting the environmentally conscious consumer by introducing products into the market that are produced using supposedly environmentally friendly/ sustainable materials.
One example of this is the launch of Beco in 2018 which manufactures bin bags, kitchen towels, and tissue rolls made out of bamboo pulp and corn starch-derived polymers. Another is Pappco Greenware which produces a wide range of eco-friendly food packaging items, such as straws, plates, bowls, food trays and cutlery.
Thinking further outside the box is BlinkGreen, launched again in 2018, which upcycles tyre scraps (sourced from an 80 year old rag picker in Pune) into fashionable footwear.
We have also seen a rise in the number of new clothing manufacturers using hemp instead of plastic polymers in their fabrics which has the added benefit of clothing being generally more durable and resistant to mould and UV light.