#homesofinstagram _
Capitalising on the Home Trend
Exploring the reasons for the rise of the home enthusiast & identifying the ways in which some brands have been able to capitalise on this macrotrend
Contents
1.0 FOREWORD
2.0 INDUSTRY OVERVIEW
3.0 THE RISE OF THE HOME ENTHUSIAST
4.0 OUR PERSPECTIVE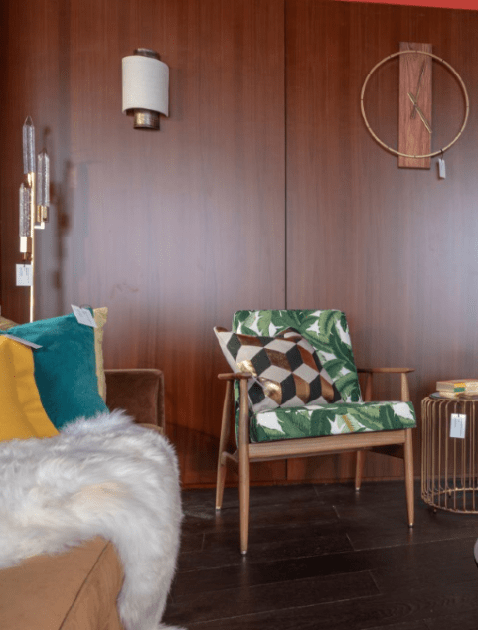 1.0 Foreword
WHAT IS THE HOME TREND?
The Home Trend has been around for centuries with the most affluent members of antecedent societies invoking grand and expensive materials to augment their homes and articulate their status. In fact, it was Thomas Edison's invention of the filament lightbulb in the Victorian era which propelled an interest for home interior design among the wealthiest in society as, for the first time, people needn't worry about choosing a colour palette that had the primary purpose of reflecting light (Absolute History). Affording to a whole host of possibilities for home interior décor and design, rich colours and patterned wallpaper flooded homes throughout the UK with particular admiration for those taking a maximalist approach.
From our earlier exploration into luxurian environments detailed in our previous insight report entitled "Why Luxury Brands Need Brick-And-Mortar Stores", we recognise that environments of today are typically recognised as luxurian, not for their grandiosity but for their ability to match our social ambitions to be more diverse, inclusive, accessible and socially-conscious. Thus, home interior trends of today are no longer primarily reliant on wealth, extending participation in the Home Trend to the masses.
The Home Trend now stretches much further than achieving the finished article, with greater emphasis on the journey to creating the home we desire with an acknowledgment of the creativity and skill applied by the individual. As such, the Home Trend provides a community for home interior hobbyists – from avid DIYers and interior designers to enthusiastic Hinchers (more on this later) and savvy shoppers on the hunt for one-of-a-kind items or the next best thing.
Regardless of a person's style preferences, activity of interest, degree of participation or level of skill and creativity, it is this journey to creating the home we desire that connects people embracing the Home Trend and a mutual understanding of juggling the common-goal hobbies with the constraints of 21st century living.
IN THIS WHITEPAPER…
In this whitepaper, we will be discovering the reasons for the rise of home enthusiasts who supply the Home Trend with an impression of infinite momentum, whilst also identifying the ways in which some brands and retailers have been able to capitalise on this macrotrend by adapting their operations to better support the aspirations of the modern homeowner. We will also be offering our thoughts on the future trajectory of the Home Trend (and what this means for brands and retailers), whilst also acknowledging the new habits, routines and customs that will reshape our lifestyles, post-coronavirus.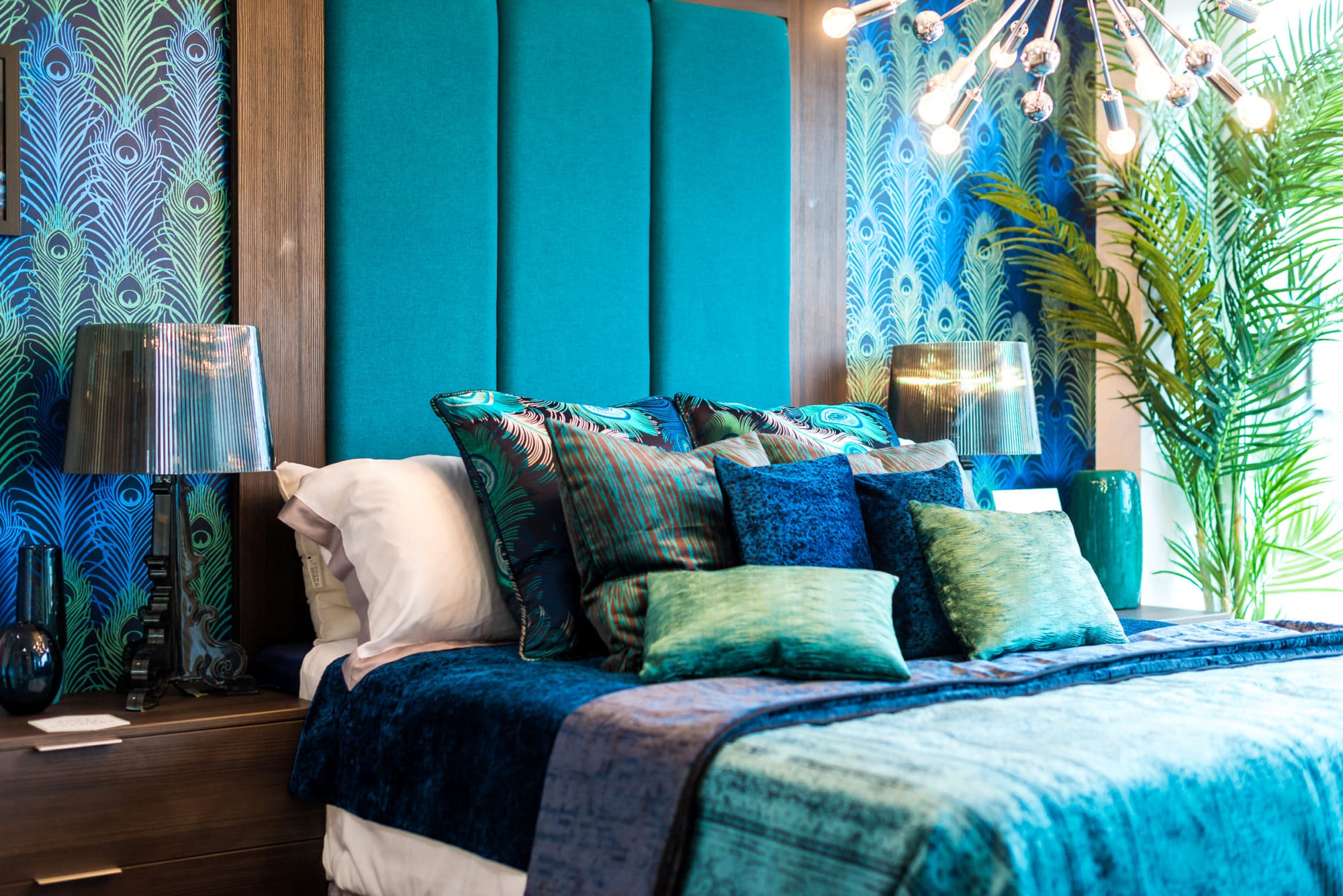 2.0 Industry overview
THE HOME TREND'S IMPACT ON THE INDUSTRY
The Home Trend is a self-thriving community that supports itself, welcoming people who are interested in the movement and nurturing an ever-growing army of home enthusiasts. As the trend continues to gain momentum, the household goods' sector has witnessed steady upwards growth since 2015 with household goods' sales contributing £33 billion (Statista) in 2019 to the UK economy, the equivalent of 1.6% of GDP.
Further observations of growth include the investments that brands and retailers are not only putting into their product offerings via larger collections and additional complimentary services but also into their physical retail environments. As recently as this year, Knightsbridge's iconic luxury department store, Harrods, performed a revamp of its homeware section to "deliver a smoother customer journey while giving products a stronger visual presence". As part of its efforts to bring the store up to date, the homeware section now comes complete with a fabric library, personalisation services and an in-house design studio, as well as interactive spaces that provide meaningful moments.
The rise of the Home Trend has also inspired well-known brands, who aren't ordinarily in the market of homeware, to branch out and expand their product offering to include household goods, such as is the case with H&M. Known primarily for its offering of footwear, apparel and accessories, this popular fashion retailer launched H&M HOME back in 2009. However, whilst H&M HOME had enjoyed a platform in the physical realm via shop-in-shops, it wasn't until 2018 that the H&M Group granted H&M HOME a physical platform of its own in Westfield White City – going on to open up standalone concept stores on Regent Street and in the UK's second largest City, Birmingham, in 2019. As recently as June this year (2020), H&M HOME ventured over the channel and into Amsterdam to extend its estate, opening its first ever oversees standalone concept store.
But whilst there is a clear correlation in the growth of the Home Trend and market growth at retail, we must not ignore the ongoing recovery of the economy since the recession in 2008 which has seen the socio-economic position of the population gradually improve over the last decade.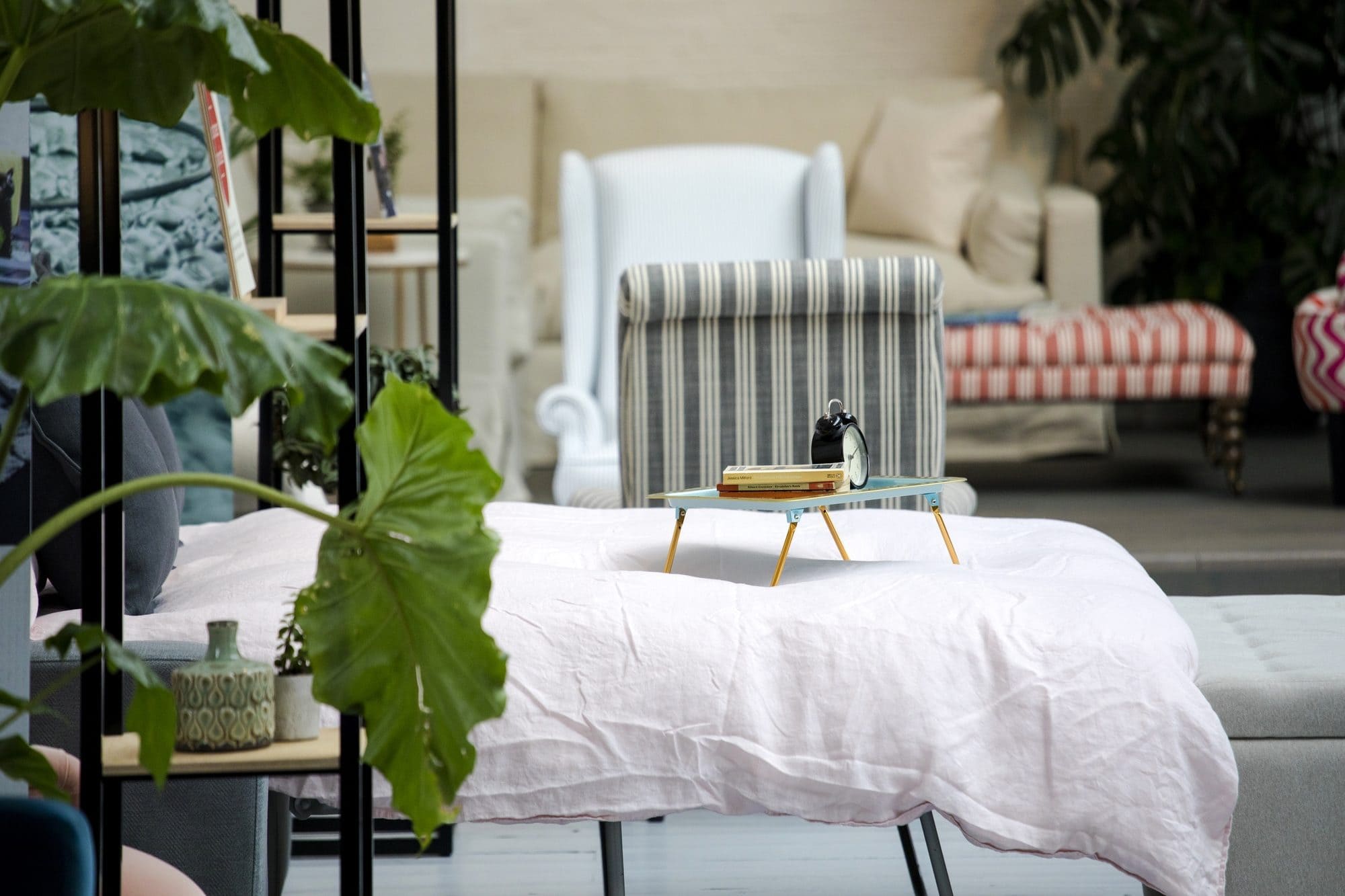 3.0 Reasons for the rise of the home enthusiast
3.1 ACCESSIBILITY
3.2 INFLUENCERS
3.3 COMMUNITY
3.4 EXPRESSION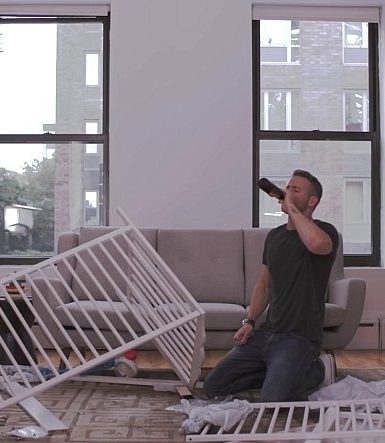 REASON #1 – ACCESSIBILITY
Earlier we touched on how creating the home that we desire is no longer primarily reliant on wealth, with participation in the Home Trend now accessible to the masses. Increasing accessibility to the Home Trend further still was the invention of flat pack furniture that was thought to be invented in 1956 by a Gillis Lundgren. Adopted by several brands and retailers, flatpack furniture was welcomed by consumers of household goods for its lower price point and ease of transportation from store to home.
Taking the concept of flatpack furniture further is multinational corporation, IKEA, which built its entire fortune designing, manufacturing and selling ready-to-assemble home furnishings. Embraced by homeowners across the globe for its convenience and versatility, we ignore its less than perfect approach which has seen us build furniture as per the instructions only to find that we have a piece left over with no idea what it does or where it goes. As we share these 'IKEA Fails' on the internet, we are left wondering whether the joke is on them or the joke is on us. Is it a clever marketing ploy designed as such to gain brand exposure? Whichever it is, we kind of love them for it!
THE DIGITAL AGE
More recently than the invention of flatpack furniture in 1956 is of course the invention and subsequent evolution of the internet with its ability to provide large amounts of information on any given subject. Now, anyone with a device connected to the internet can learn how to make a bespoke piece of furniture, choose a colour palette that will make a room appear bigger or reconfigure a home's layout for better Feng Shui. How-To Guides will explain how to create a Scandi-style living room, YouTube videos will demonstrate how to build a greenhouse and Instagram accounts will share beautiful and perfectly curated photos of what your home could be.
As people increasingly look to the internet for guidance, some brands and retailers have created online content of this nature to attract people to their website when the user might have otherwise landed on social media platforms, personal blogging sites or WikiHow – the world's largest online How-To Guide database. Home improvement and gardening retailer, Homebase, strategically place How-To articles on its website to sit alongside its product offer, thus providing enhanced know-how and making the Home Trend more accessible to its customers. Additionally, these How-To guides are something of a temptation for (aspiring) home enthusiasts who typically need very little encouragement to involve themselves in a home improvement project. Successful persuasion by these articles typically result in the customer going on to spend more with the brand, now or in the future.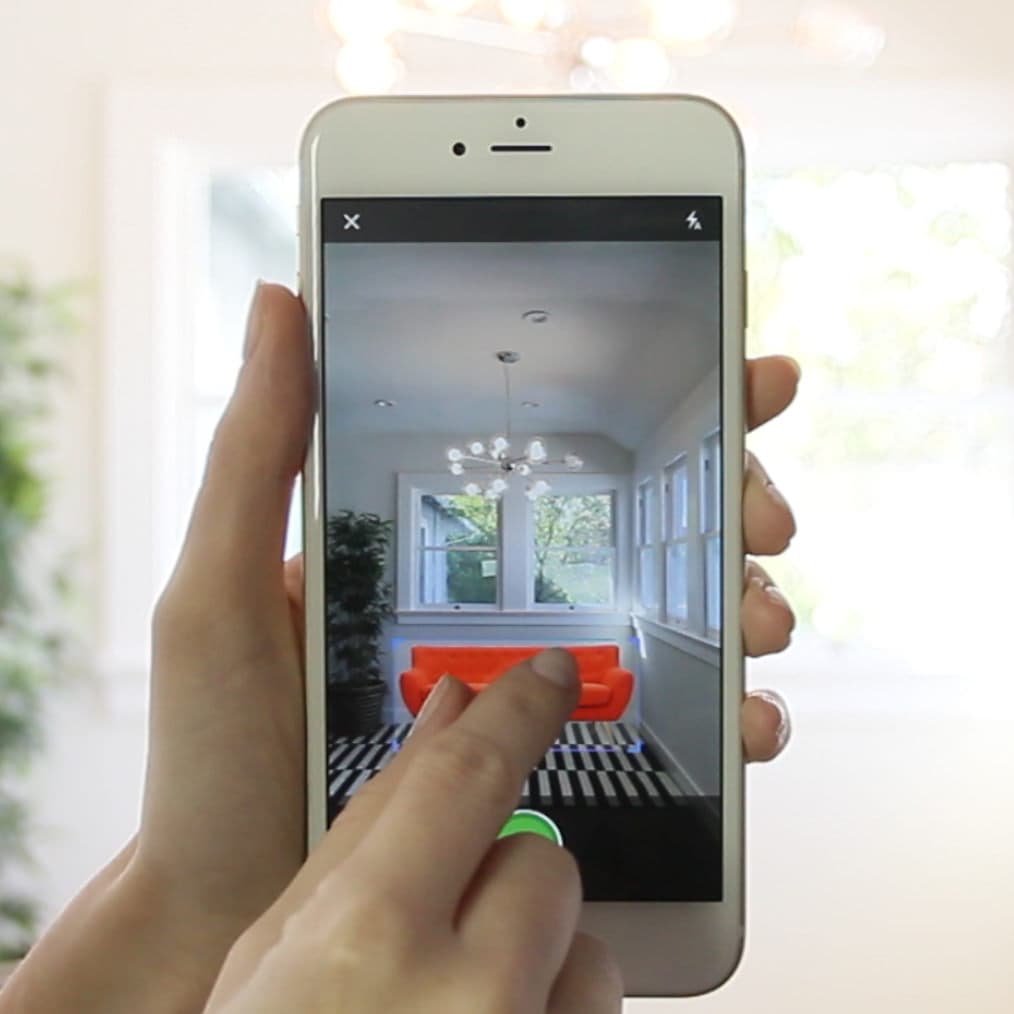 ACCESSIBILITY. CONTINUED
Further still is the increased accessibility of advanced 2D and 3D modelling programmes and software, such as PhotoShop, SketchUp, AutoCAD, and so on. Once used solely by designers and technical developers in a professional capacity, improved UI, reductions in price and our journey as a society to becoming more tech-savvy has meant that anyone can now pick-up this facet of design in their personal-time if they so wish.
More recently, we have seen companies leveraging AR technology to support the modern homeowner in their journey to creating their desired home. Houzz, for example, has implemented an AR function in its Home Design & Renovation App which enables customers to view products in their very own home through the lens of the camera. Other features of the App include a library of home interior photos, articles from design experts and the ability to connect with and hire Home Professionals – making it easier for home enthusiasts to visualise, plan and execute changes to the home, increasing accessibility to the Home Trend.
INSTORE TO ONLINE
Even throughout 'lockdown' when many stores were instructed by governments to close their doors to the public, brands and retailers maintained a level of accessibility to the Home Trend by offering consultations via video calls to those who typically rely on instore agents for guidance and support. Lick – a retailer of paints, wallpaper and decorating supplies – for example, offered 30-minute consultations called 'Video colourist sessions' which comprised of an expert from Lick offering decorating advice on up to three rooms, as well as creating a bespoke mood board as a 'takeaway' featuring the perfect palette for the space. IKEA also offered a temporary online service of this nature to ensure that customers could continued to receive wardrobe and storage planning advice while its stores were closed due to COVID-19.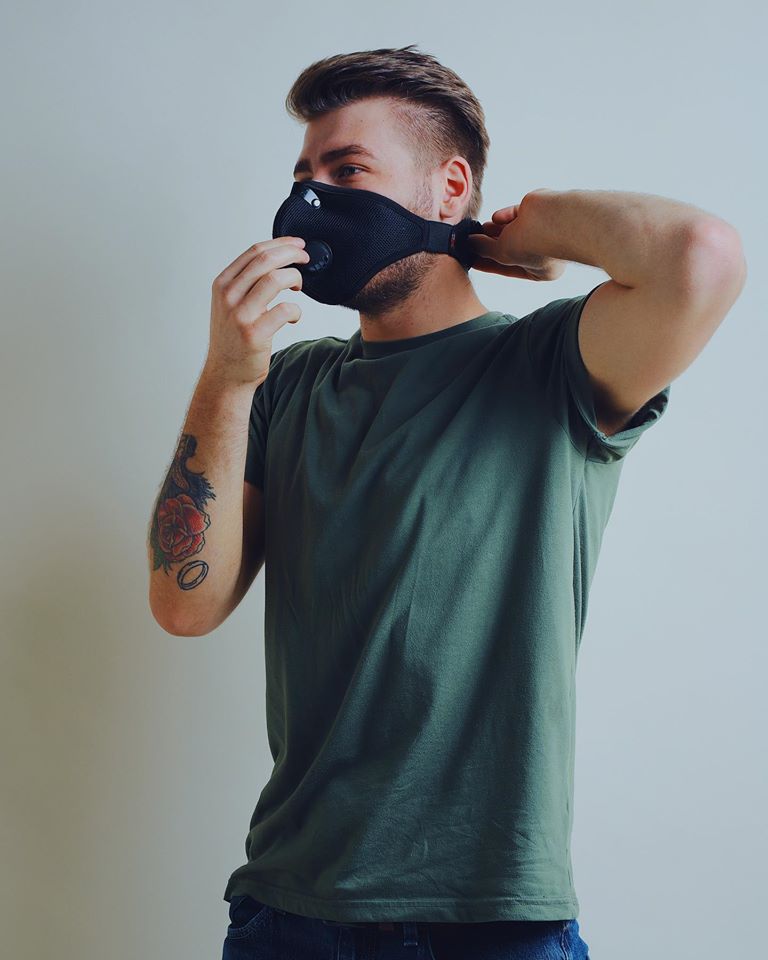 REASON #2 – INFLUENCERS
Before entertainment media, the only influence we had on the style of our homes was from that of public buildings and the homes of our neighbours. But with the publication of a home decorating magazine in 1920, 'Ideal Home', not only was our pool of influence for home interiors suddenly much greater, but it also served as a platform for a community interested in the Home Trend, validating this area of interest as a hobby.
SOCIAL MEDIA
Moving into the digital age, particularly into the modern era of social networking sites used heavily by Millennials and Gen Z, our pool of influence grew from a few magazine editors to millions of publishers, world-wide. The Home Trend became a movement directed not by the few but by the masses, with an open invitation to whomever wishes to join. Today, influencers and followers of the Home Trend reside primarily on Pinterest, YouTube, Instagram, and more recently TikTok, with users of these social platforms being influencers in their own right via content sharing. A handful of users have gone on to attain huge followings on these platforms for their skill, creativity, and dedication to capturing their home improvement projects in a way which speaks to home enthusiasts and followers of the Home Trend.
Mike Montgomery, founder of the YouTube channel, Modern Builds, has influenced millions of home enthusiasts interested in the DIY facet of the Home Trend. Mike enjoys a vast following on YouTube of 1.3 million subscribers with his latest video upload, "Ep 2 | The bedroom | DIY School Bus Tiny House Conversion", receiving 476, 000 views and counting. In other cases, an influencer's success is much less about content (although this is still important) and more about how personable and relatable the user and their content is to followers of the Home Trend, as is the case of Sophie Hinchcliffe's Instagram account, @mrshinchhome. Boasting a colossal following of 3.4 million, so influential is Sophie Hinchcliffe, a.k.a "Mrs Hinch", to the Home Trend that her followers refer to 'cleaning' as "Hinching". Further still, followers of the account who participate in the cleaning facet of the Home Trend are typically referred to as the Hinch Army – referenced in people's content via the hashtags #hincharmy and #hinching, among a few.
Capitalising on the Home Trend are companies that look to sponsor these influencers to not only gain access to the audience of these accounts and attain subsequent brand exposure, but indeed, to gain direct sales. Website provider, Squarespace, for example, is a regular sponsor of Mike Montgomery's Youtube videos. Recommending this company for its website services to his YouTube subscribers, Mike further supplies discount codes in the description box of his videos so that his audience can buy the endorsed products at a reduced price-point, if they so wish – with Mike receiving commission on any sales. These agreements enable influential users of social media platforms to enjoy sharing content as a full-time career, resulting in the curation of more and higher quality content – further enhancing their platform of influence and bringing more people onboard with the Home Trend, by and large.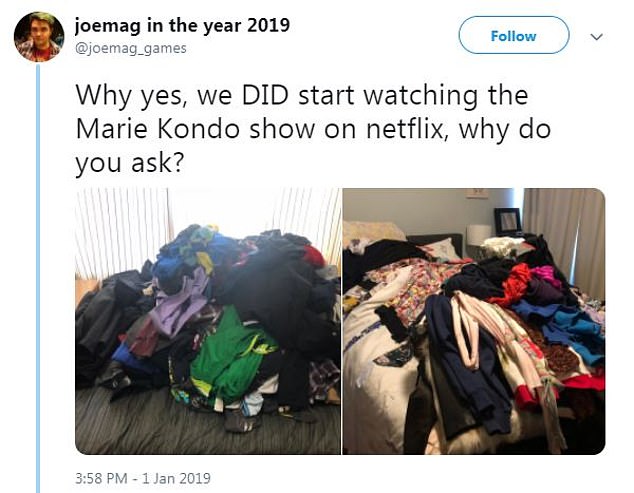 INFLUENCERS. CONTINUED
A NEW WAVE OF ADVERTISING
Social media is not the only channel of influence for our love of gaming has also been influential to a rise of participation in the Home Trend. Home-themed gaming apps have grown in popularity, such as Gardenscapes – a free-to-play game using a combination of simulation elements and match-3 mechanics which sees players fixing and designing the interior of a run-down castle and its grounds. Brands and retailers have once again managed to capitalise on this notion with Homeware brand, Olivia's, recruiting and paying Animal Crossing players to act as a virtual consultants within the game by giving their fellow players advice on how to decorate their in-game house.
GOING VIRAL
Before the digital age however, traditional media continued to publish home-themed content for its popularity among home enthusiast with TV proving to be yet another effective platform of influence. Still to this day, home-themed content is a huge part of entertainment and reality TV for its popularity among home enthusiasts of all ages with The Great Interior Design Challenge broadcast on BBC Two, for example, enjoying viewing figures of 2.18 million, on average, per episode.
So popular was The Great Interior Design Challenge that Netflix brought it over to its platform, among other shows of this nature. "Tidying Up with Marie Kondo", a home-themed Netflix Original, was so well received, world-wide, that the home cleansing methodology illustrated in the show went viral. Viewers of the show tried the reorganising and decluttering method for themselves, sharing the results of their attempts (or lack thereof) with the hashtags: #mariekondo, #konmarimethod and #sparkjoy, coaxing yet more people to watch the show and try the method. In bringing more of this type of content onto its platform, which boasts a huge reach of over 12.4 million members in the UK alone, Netflix has not only been able to capitalise on the Home Trend by enticing home enthusiasts onto its platform but it has also been pivotal to bringing more people onboard with the Home Trend.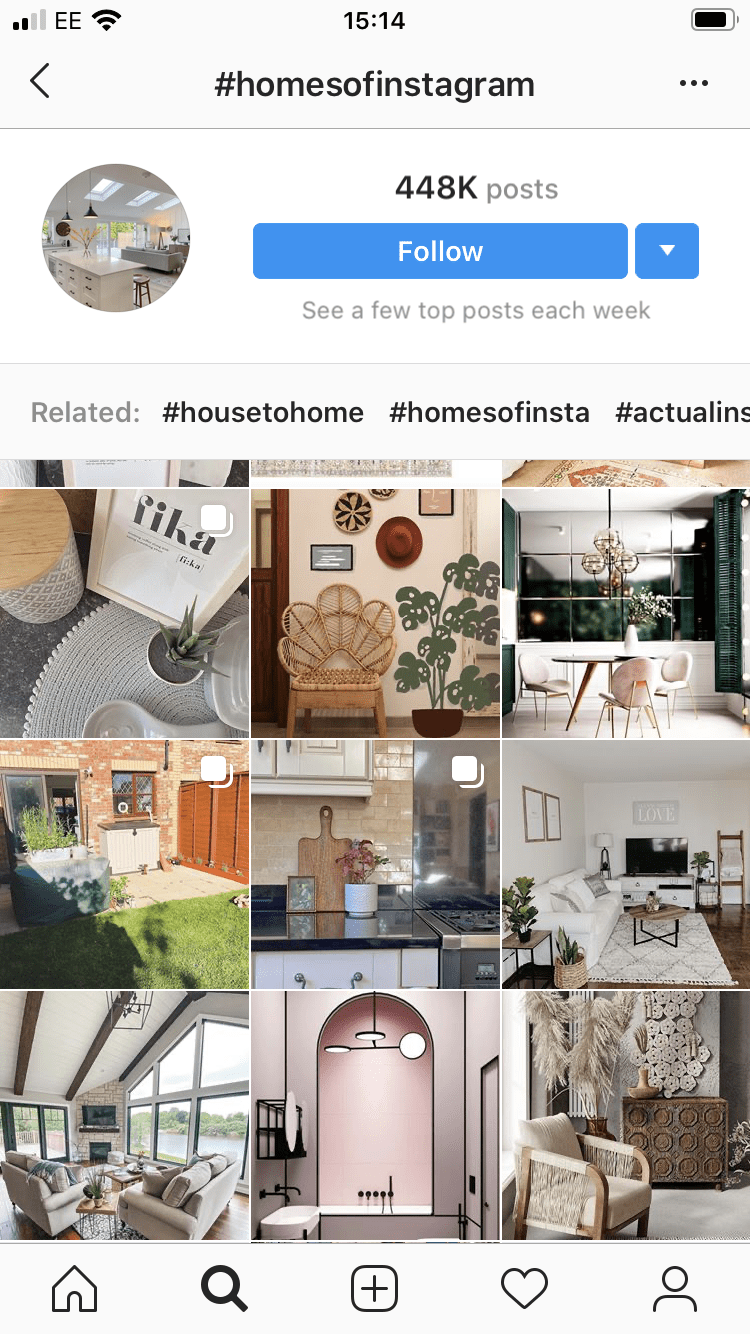 REASON #3 – COMMUNITY
Whilst influencers are great at bringing (aspiring) home enthusiasts onboard, acting somewhat as a beacon for the Home Trend and its directive, it is the community of this movement which very often encourages people to continue their participation in all things home – even after the latest home improvement fad has lost its momentum.
#HOMESOFINSTAGRAM
On Instagram, the ability to use and search for hashtags to both showcase and seek content from more than just an account's followers or following means that participants in the Home trend can share content with anyone in the community, no matter their popularity on the platform. This is made further possible with Instagram's ability for people to follow hashtags in their own right, ensuring that content from whomever is using these hashtags within the community shows up in users' Instagram feed with #homesofinstagram being among the most popular hashtags for people following the Home Trend.
COMMUNITY-LED
Taking this further, users of the platform have created something of an interactive community for themselves via 'engagement groups' which are independently set up by users of the platform to bring likeminded individuals of the Home Trend together. These engagement groups typically see users using Instagram's Direct Messaging (DM) feature to share skills and ideas, supporting members of the group on their journey to creating their desired home. It also allows accounts that are just starting out to receive higher engagement on their home improvement posts as group participants typically interact regularly with the posts published by its members.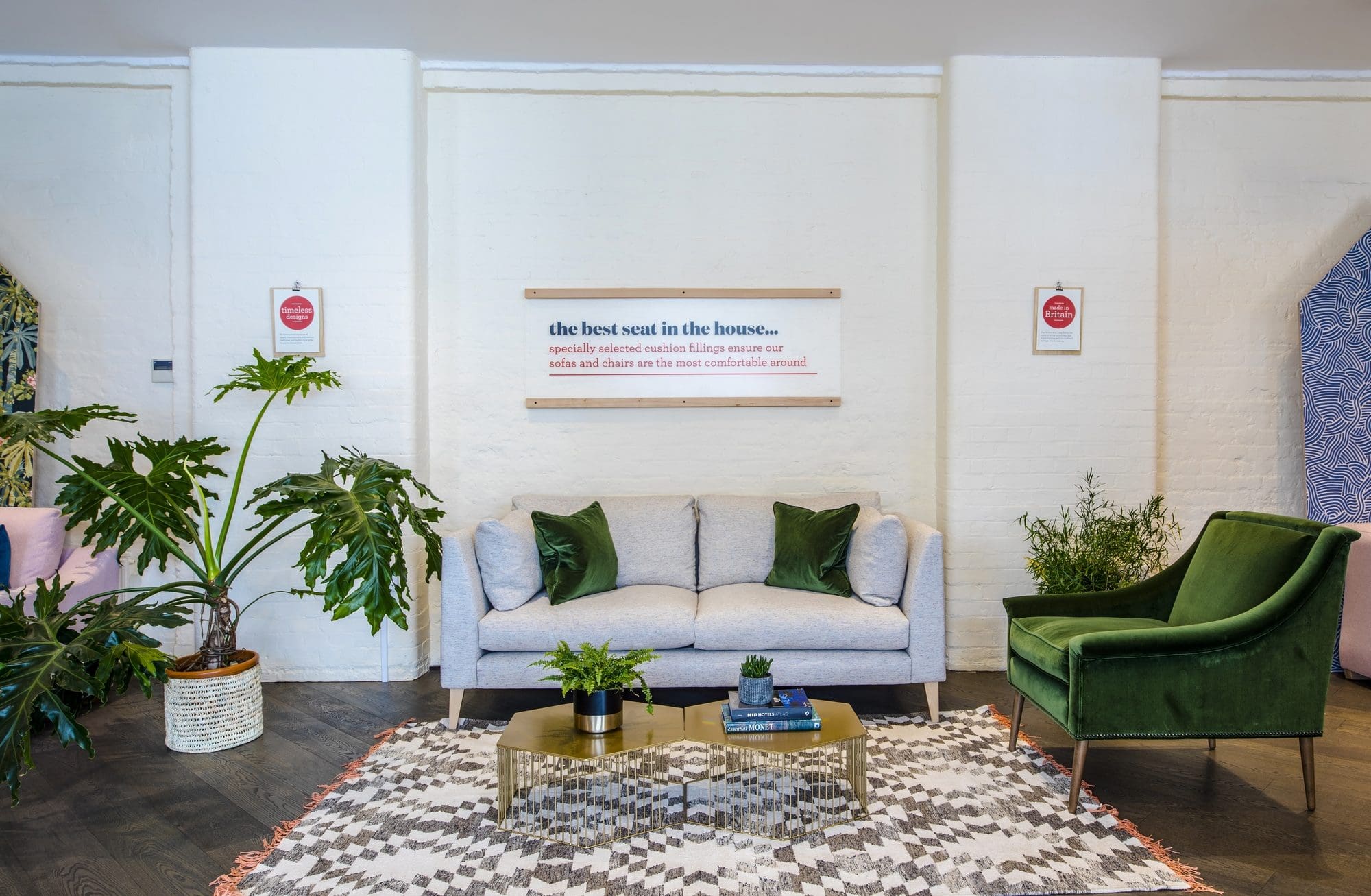 COMMUNITY. CONTINUED
COMMUNITY-FOCUSSED
But whilst the community typically resides online, some brands and retailers have created both temporary and permanent spaces for followers of the Home Trend in the physical realm – a desire of home enthusiasts since the activity of home improvements is largely an offline activity. In 2018, digitally native retailer, Houzz, decided to venture into physical retail; choosing to transform a derelict warehouse into an immersive, shoppable pop-up. With this project blurring the lines between home interiors, immersive environments and shoppable moments, Design4Retail curated a strategy which would harmonise all three elements into a week-long event. Thwarting the traditions of retail design, Houzz' enviable, yet shoppable, room-sets created a platform for interior design magic; ultimately driving sales and promoting those much-needed real-time connections among the community.
the real-life instagram
Similarly, as mentioned previously, some brands and retailers have made large investments into their physical retail environments, fashioning their stores to look like habitable home interiors, such as is the case with the Samsung KX environment in London's Coal Drops Yard. This retail environment, among others, has been configured in a way that replicates a modern home interior in order to demonstrate what your home could look-like (the real-life Instagram) with its product offering.
Furthermore, some brands and retailers supporting the DIY facet of the Home Trend have also put large investments into their physical stores in order to create an immersive environment for the customer, filled with meaningful moments. American home improvement retailer, Lowe's, has for example opened up Virtual Reality DIY Clinics whereby customers are invited to immerse themselves into the DIY activities that they love – virtually trying out some of the tools that Lowe's stocks in the process.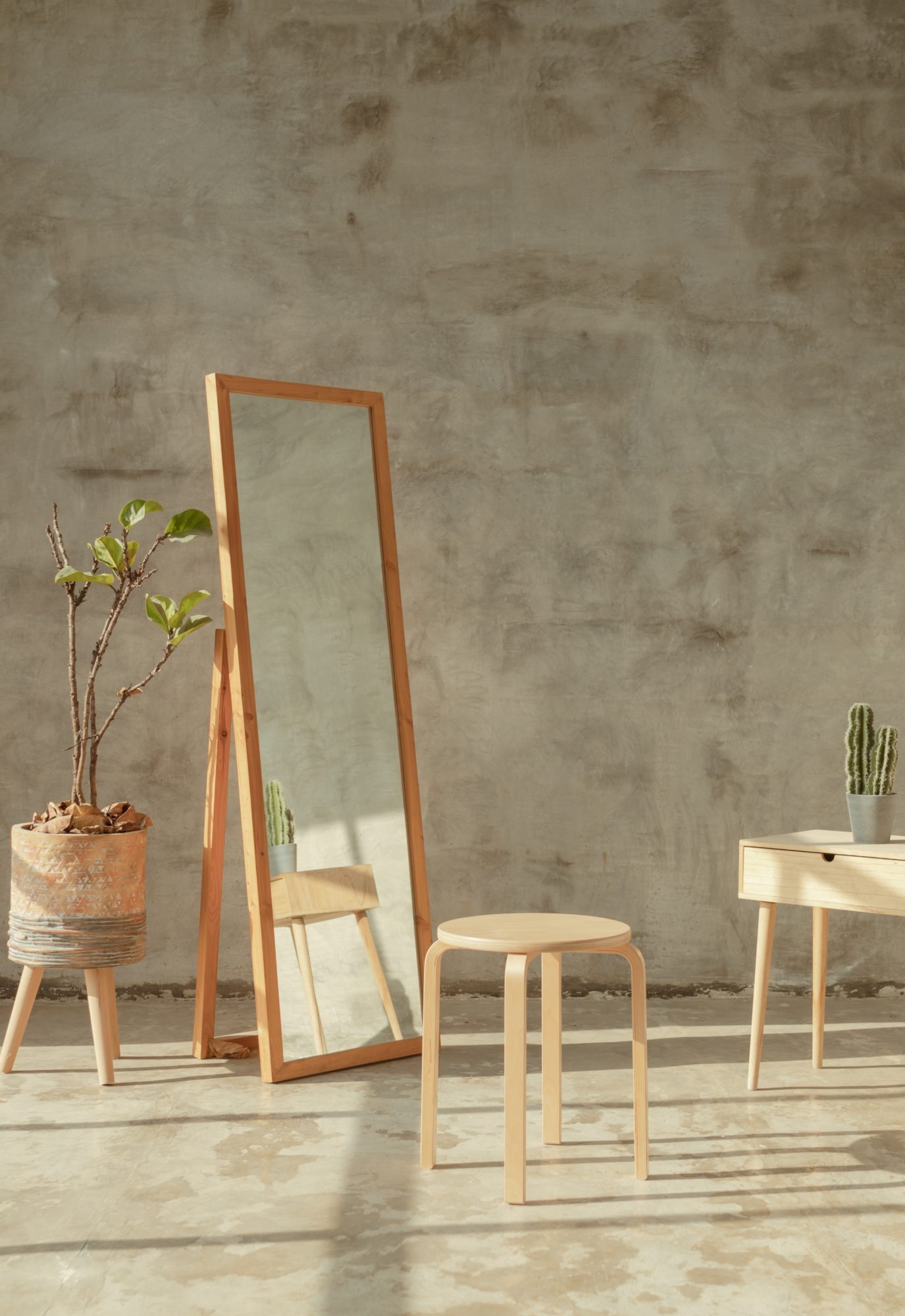 REASON #4 – EXPRESSION
A REFLECTION OF SELF
The style of a home allows people to covertly express themselves (or overtly express themselves by publishing photos and videos of their home interior on the internet, if they so choose). And whilst some home enthusiasts choose to style their homes in a way that is reflective of their personality – just as one might choose to express themselves through the clothing that they wear – others may choose to style their homes that is reflective of a person they strive to be, now or in the future. Not only is home-styling an expression of personality but it also allows the expression of values and beliefs, from decorating homes with religious symbolism to implementing fixtures and fittings that are made from recycled, sustainable and/or eco-friendly materials.
For home enthusiasts who are deeply conscious about the impact that consumerism and human activity has on the planet, home and lifestyle brand, Nkuku, implicitly produces and sells ethical, eco-friendly and handmade homeware made chiefly from recycled glass, hemp, rattan, natural stone, jute, mango wood, ceramic, leather and recycled metal. The homeware collections celebrate artisans from across the world, restoring an appreciation for beautifully crafted and high-quality furnishings.
With the growing prevalence of plant-based lifestyles within the mainstream, veganism has sparked creative product innovation that goes beyond the food & beverage industry, allowing consumers to decorate their home inline with their lifestyle choices with their furniture being a reflection of self. Indeed, those who choose to live 100% vegan can now do so as far fashionable home furnishing are concerned with several brands and retailer stocking 100% vegan homeware products. Vegan | Haven is just one of these such brands and stocks no fewer than 12 homeware collections to cater for a variety of home styles.
A DESIRE TO BE DIFFERENT
More than we care to admit, the way in which we style our homes can also derive from a desire to be different, with a rise in second-hand and vintage furniture sales echoing this notion, along with the rise of people upcycling second-hand furniture or altogether creating bespoke furniture from scratch.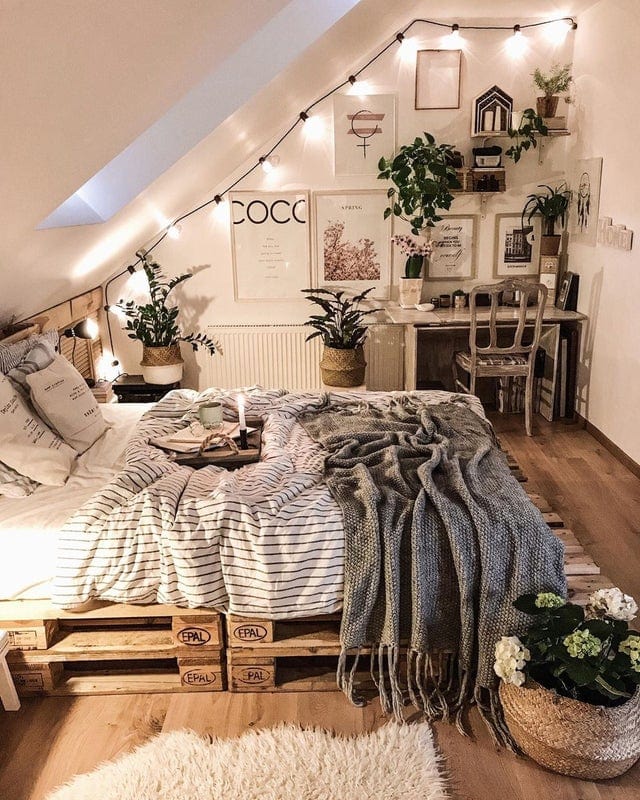 EXPRESSION. CONTINUED
With the rise in vintage furniture sales came a rise in brands and retailers selling vintage-looking household goods to capitalise on this perceived homestyle trend – making the 'vintage look' more accessible to the majority of us who cannot typically afford the high price-point of vintage items determined for their rarity and/or the quality of the materials used in the ir production. However, with the vintage look as a homestyle not taking-off, it became apparent that it was never about 'the look' but rather the notion of exclusivity.
One-of-a-kind and exclusive items can however be obtained via purchasing or finding second-hand furniture which is often discarded by its owners for its less than perfect condition or its unfashionable/out-dated design. Nonetheless, those who wish to participate in the DIY facet of the Home Trend can upcycle the furniture for the purpose of having one-of–a kind pieces in their home. The rise in people upcycling furniture typically comes from a place of affordability and a desire to prolong the life of home furnishings to create a more circular economy by which fewer items end up in landfill. A rise in people partaking in the upcycling trend can also be afforded to the ease of acquiring second-hand furniture via platforms such as Facebook Marketplace – a feature on Facebook which allows for users to post items on the social media site for people to collect, either for free or for a small fee.
Some home enthusiasts take the DIY facet of the Home Trend further still by creating furniture from scratch using materials that have either been purchased or reclaimed from used items, such as timber from pallets, fabric from old bed sheets or leftover tiles from a neighbour's bathroom renovation. Not only can making your own bespoke furniture make for a more accurate expression of personality and be better for the planet (depending on the materials used), but it can also be much more affordable (sometimes even free!) – a requirement for many first time buyers decorating and furnishing their homes on a budget.
Capitalising on the trend of people wanting to own one-of-a-kind furnishings are brands and retailers manufacturing and selling incomplete furniture with the idea that the customer can finish-off the furniture how they wish, according to their homestyle and tastes. Wayfair is one of these such retailers, selling a range of unfinished furniture, from chairs and bedside tables to chests of drawers and coffee tables. Not only is this option good for people to express themselves through the furniture that they create but it also accessible for those who have little time or motivation to participate in the DIY facet of the Home Trend.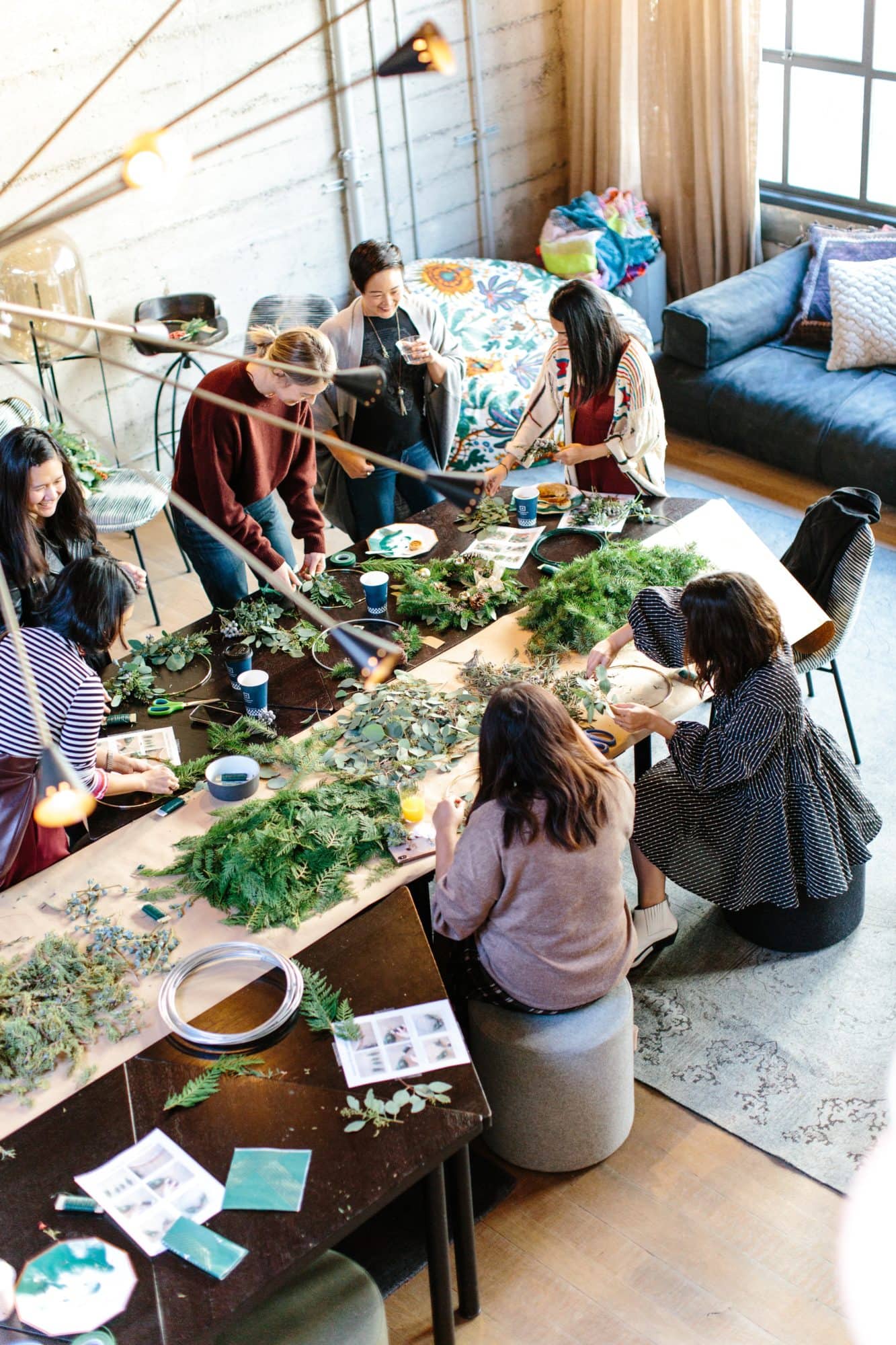 4.0 Our perspective
The rise of the home enthusiast and the subsequent Home Trend has gained momentum in recent years for its ability to be easily influenced, provide a community and offer an outlet of expression, as well as for its increased accessibility. This has created a multiplicity of opportunities for brands and retailers to capitalise on the Home Trend, with many already doing so in the examples not limited to those mentioned in this whitepaper.
We would love to see brands and retailers further involve themselves in the Home Trend by truly creating communities for home enthusiasts via the organisation of gatherings for ideas sharing or workshops for skill learning – similar to how Apple regularly host seminars for the public to attend if they so wish, or how Lululemon hosts yoga sessions, free-of charge. In doing so, it acknowledges that the Home Trend is not merely a material destination but an emotional journey in which people seek community and support.
Whilst many brands and retailers have seen a decline in sales across the sectors during lockdown, there has been an incredible 8.4% rise in people buying home and garden goods online. This huge spike is unlikely to be maintained going forward as employers begin to unfurlough their staff and places of entertainment open up allowing people to spend more time outside of the home. However, a new normal is forming by which many will continue to be able to work from home (when they didn't pre-coronavirus) – a decision demonstrated, among others, by social media giant, Twitter. Thus, with more people spending more time at home as a general rule, not only will many want to create the perfect environment for homeworking but the elimination of a commute will likely free up more time for people to focus on home improvement activities. With this in mind, it is thought that the household goods market will continue to enjoy a steady upwards growth.