Puma x JD Sports _
From the hilly shopping streets of Edinburgh to the cathedral-studded streets of Milan…
d4r are currently rolling out an array of Puma Footwear Walls into new and existing JD Sports' Flagships all over Europe – from Paris, Edinburgh, Florence, Valencia and Barcelona, to Belfast, Rome, Berlin and Milan.
The 47-store rollout consists of an assortment of contrasting footwear wall designs and configurations for the Men's and Women's footwear areas, with a modified version of the Men's footwear wall used to display Puma's Junior footwear offering.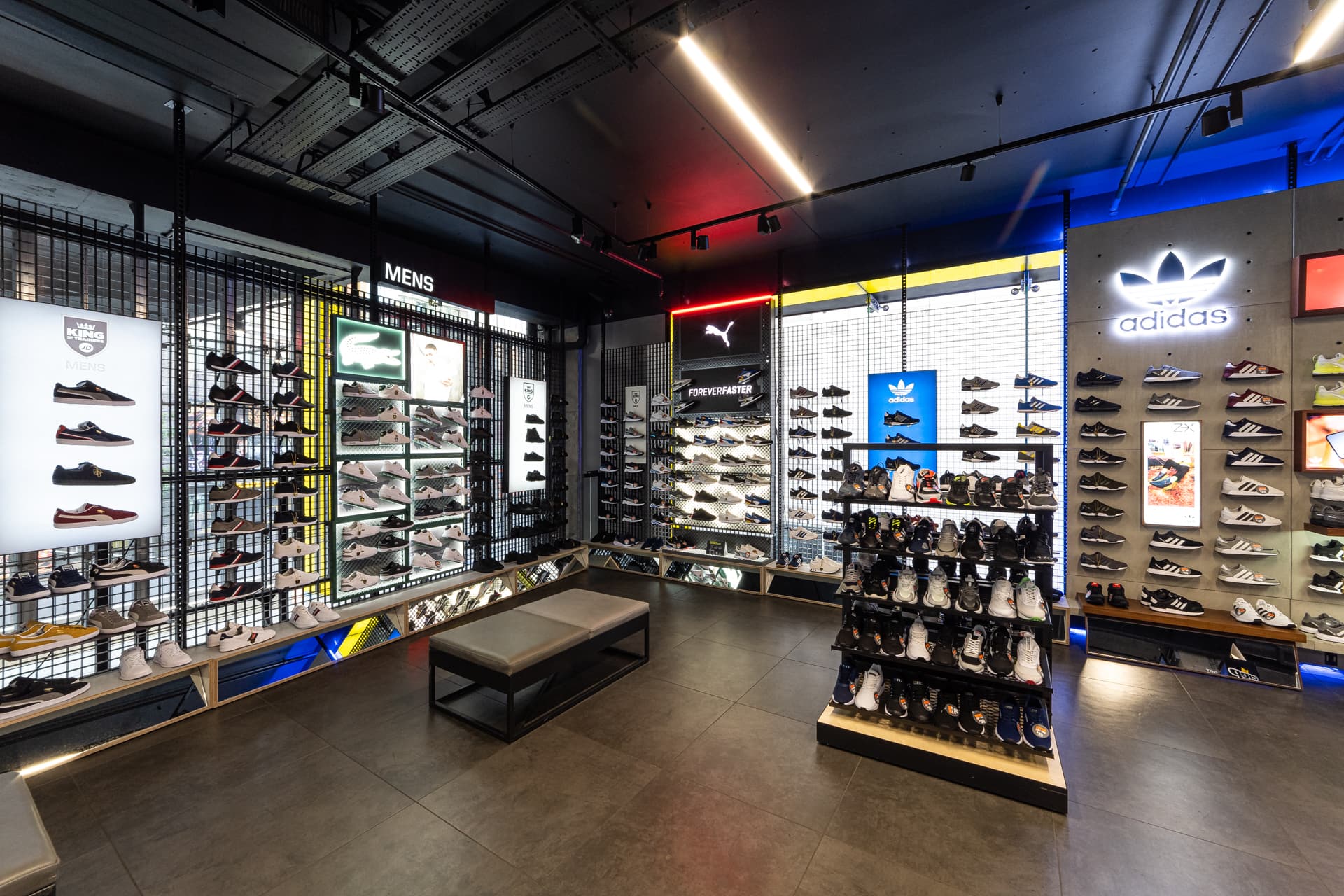 The Men's footwear wall design is visually commanding, brandishing distinct illumination properties within the footwear display area, and strong brand callouts via static and/or dynamic digital Puma brand signage.
d4r's development designers were invited to bring this concept to life, and consider the design's practicalities with regard to its ease-of-install.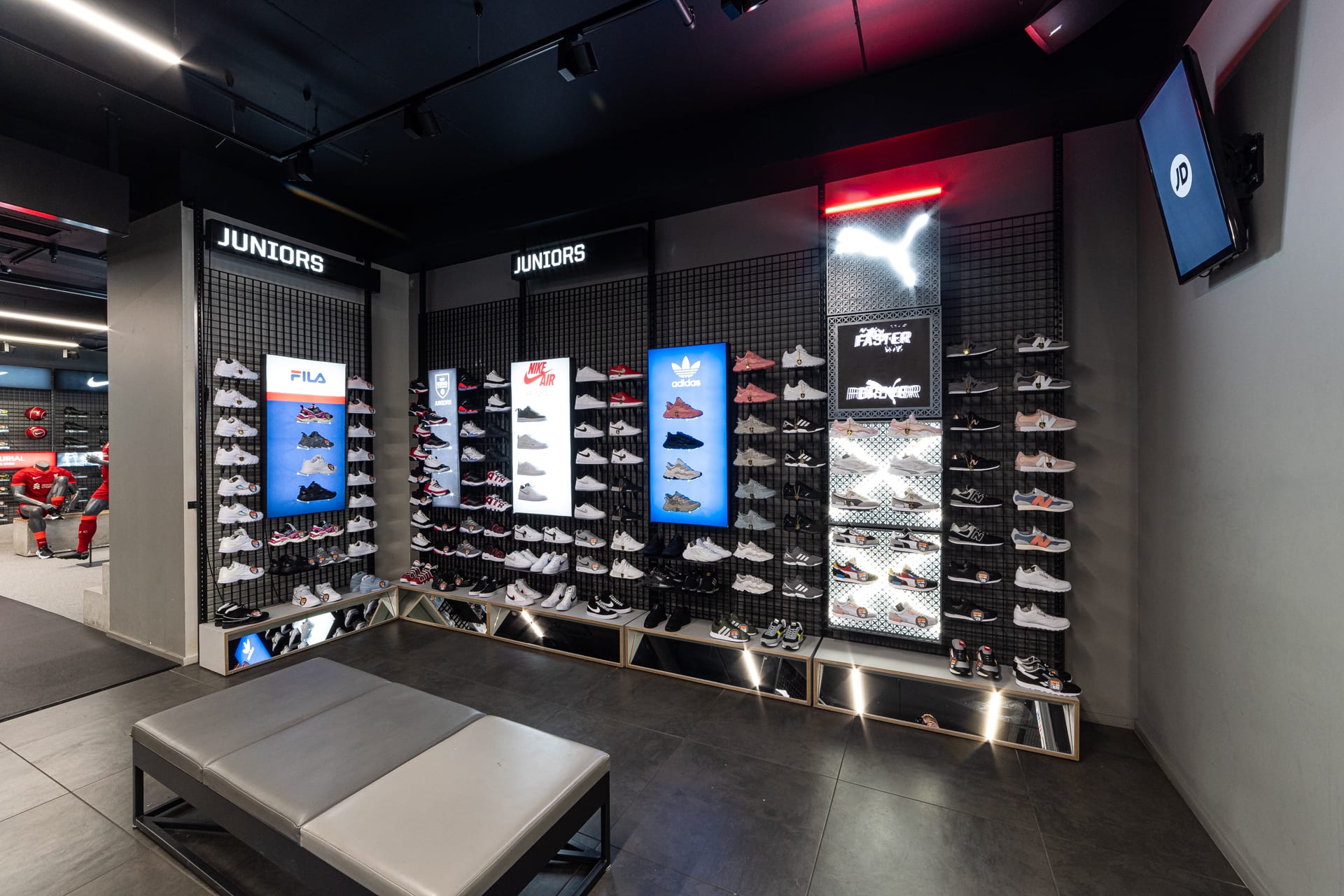 It was also vital that the footwear walls were technically developed with modularity and durability in mind so that they can work within all JD stores and their existing fixtures, and can withstand being moved around by JD's VM team as and when categories are re-arranged, respectively.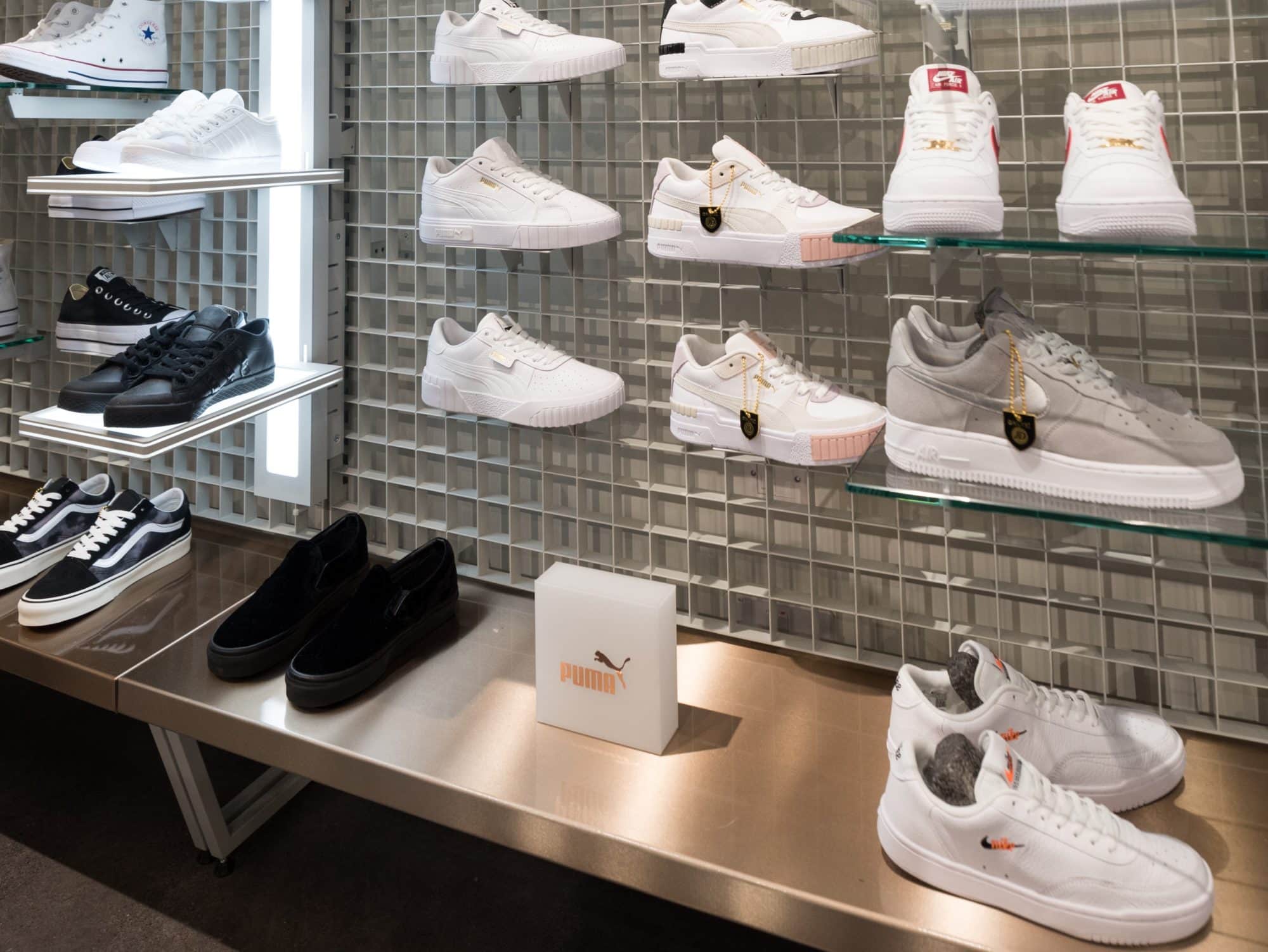 In contrast to the Men's footwear area in JD, the Women's footwear area is more reminiscent of a yoga studio with a softer colour and material palette making for a more calming retail environment. d4r introduced a design for the Puma Women's footwear wall, which uses soft wood tones and a brushed copper effect to highlight the Puma brand, to complement this contemporary, JD-guided theme.
Currently installed in 15 JD stores across Europe, the Women's configuration is set to be rolled out to a further nine stores before the end of the year.