FESTIVE WINTER WINDOWS
_ Ruh Dental
Fleet Street and Notting Hill Gate
Last month we executed two visually impactful window displays in two well-known London locations on Fleet Street and Notting Hill Gate as part of a Festive Winter Window campaign for the Insta-famous cosmetic dental specialists, Ruh Dental.
_Concept Design
_2D Design
_3D Design
_Artworking
_Technical Development
_Project Management
_Production
_Installation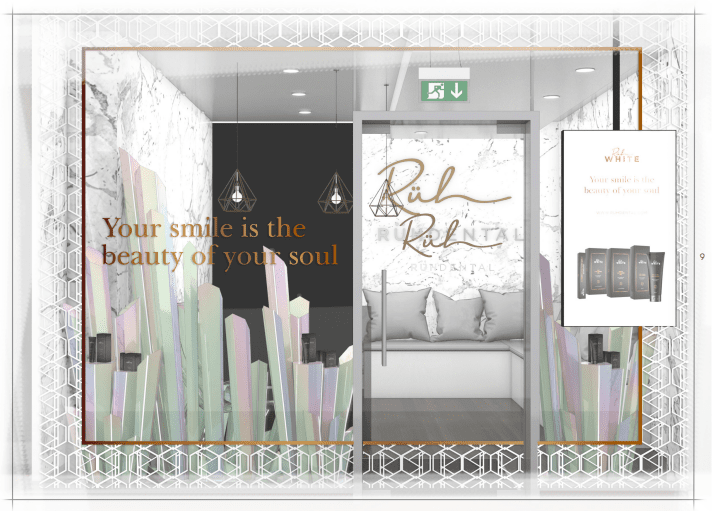 _Idea_
Striving for a disruptive, modern-twist for their winter windows, Ruh Dental asked d4r to propose a handful of window design concepts that would augment the engaging and show-stopping experience that it provides to its clientele. Our primary objective was to ensure that the design is versatile, utterly transitional and able to withstand the test of time in relation to both design and seasonal trends. It was also vital that our designs offered a subtle nod to Christmas whilst also supporting a seamless transition into the winter months of 2022.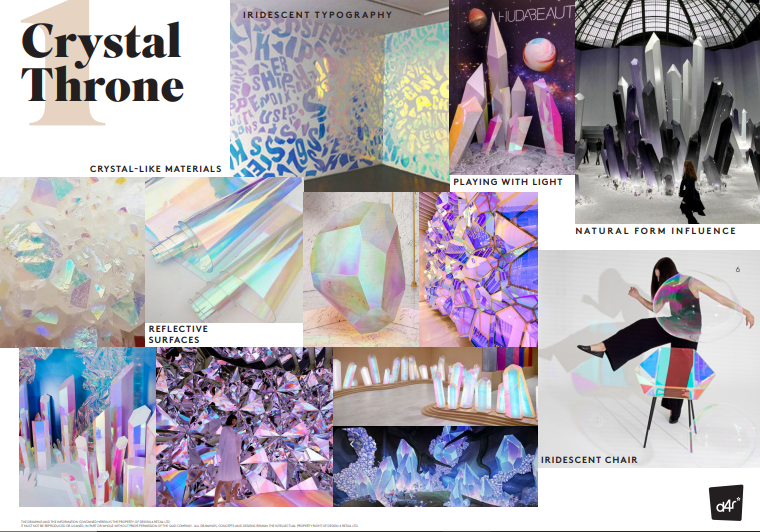 Introducing The Crystal Throne Concept....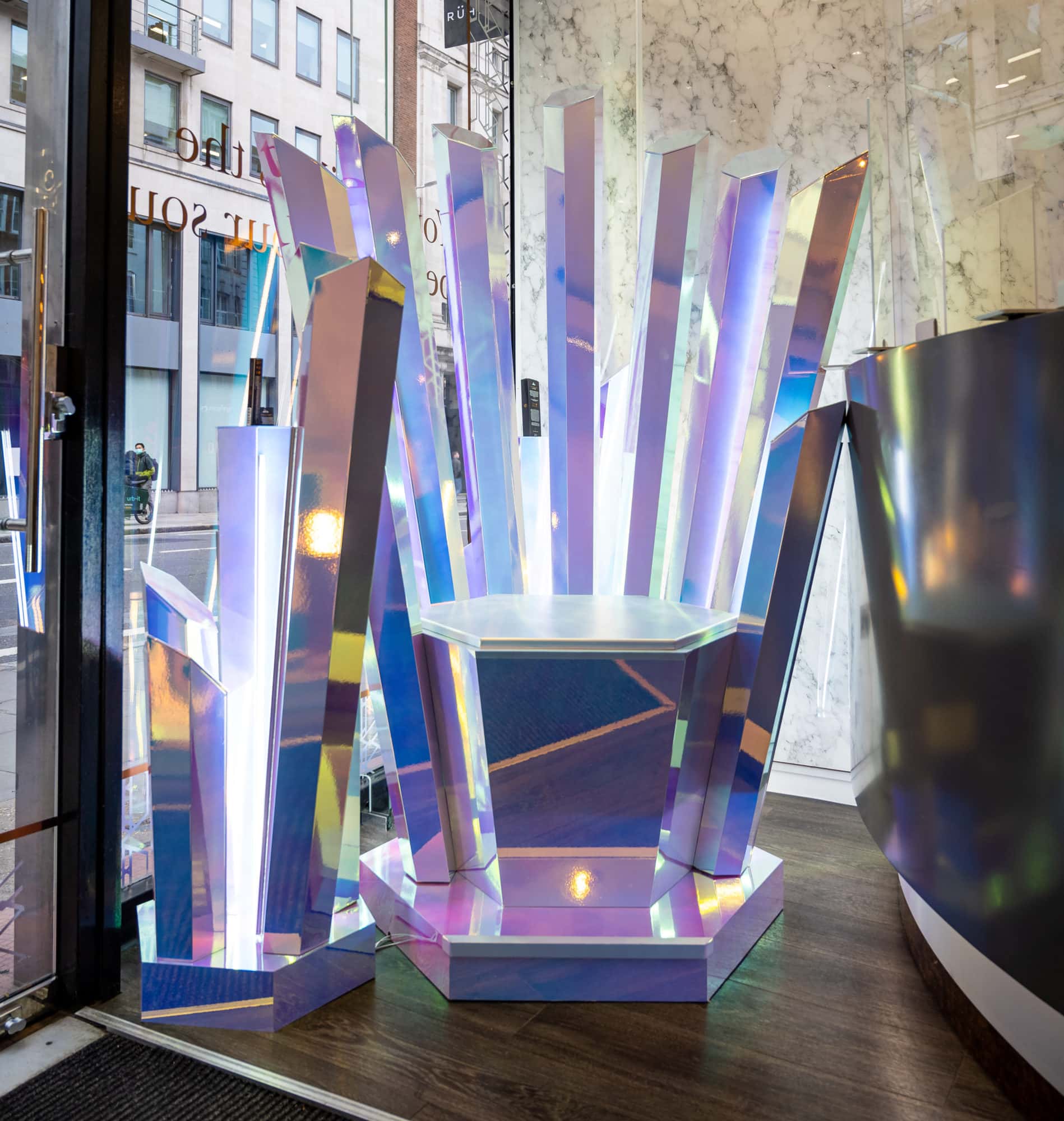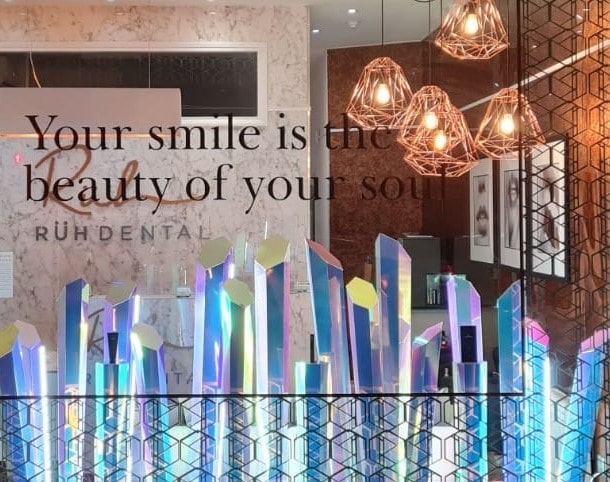 _Insight_
We sought to elevate the stores' existing window spaces by creating an Instagrammable experience that would encourage social media users and its influencer clientele to take selfies within the store – and support growth of Ruh Dental's online presence in the process. Upon pursuing the 'Crystal Throne' concept, this exciting window campaign project touched every department at d4r. Our 3D Designers developed the designs further by creating a handful of stunning 3D renders, whilst our creative Artworkers brought the window vinyls to life. Our Technical Developers composed drawings for a bespoke throne chair befitting for the compact nature of the window space, and our Installations team undertook the application of intricately cut metallic vinyls to the interior of the windows.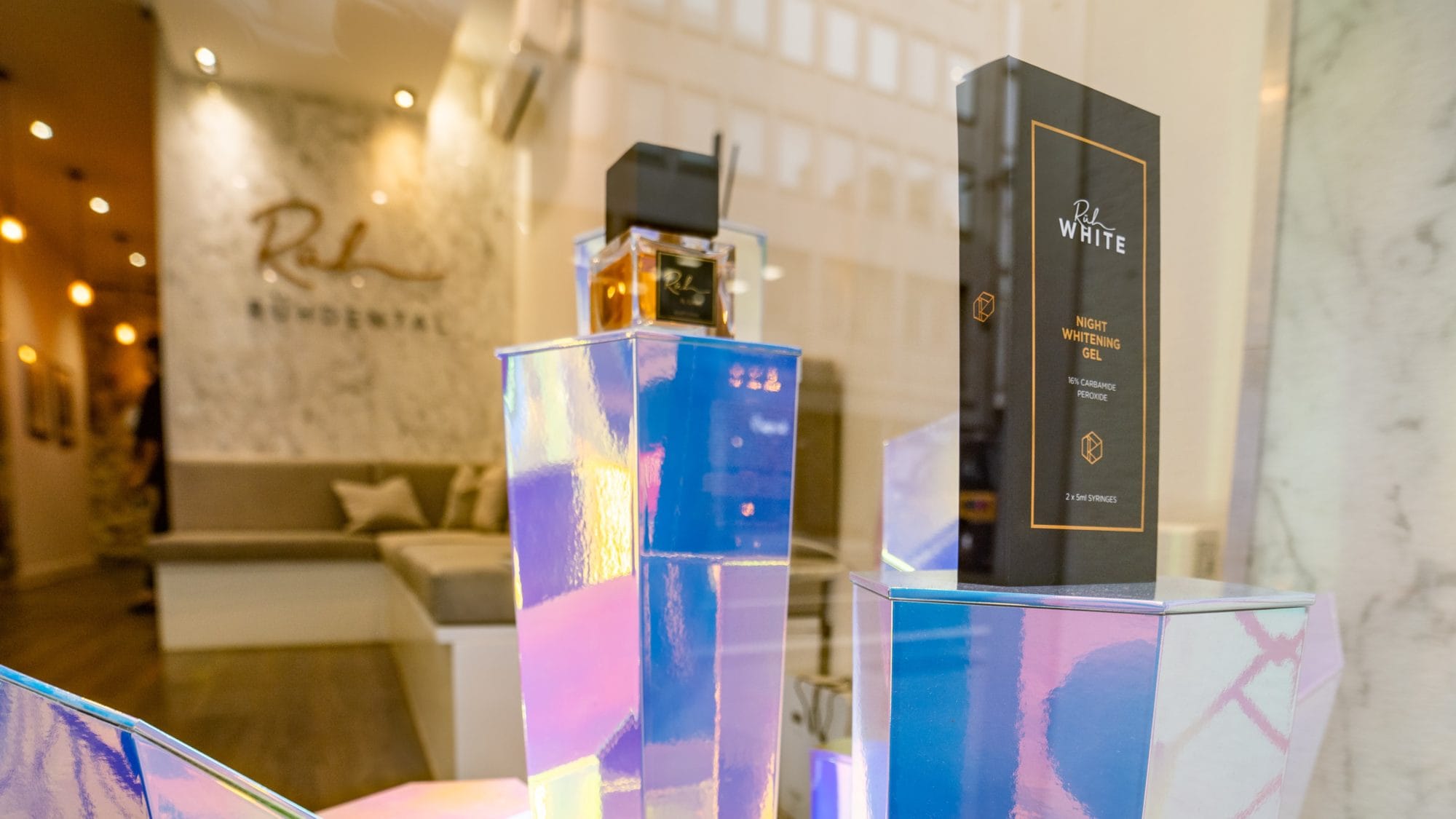 _Realisation_
Together, we maximised the window space of the two stores and delivered a commanding concept for our client, complete with a crystal-inspired display inclusive of aspirational brand messaging and a crystal throne chair to augment the customer journey. Moreover, we introduced a hand-held mirror as a prop to further enhance the experience, making it one of both immersion and tactility.
By day this Festive Winter Window campaign is clean, cool and elegant, exuding luxury through its glossy crystalline structures. By night it is a dramatic spectacle owing to the material palette's iridescence and reflectivity, and the design's LED illumination properties.
We very much look forward to working with Ruh Dental again in the future.