FULHAM SHOWROOM REFRESH
_ Arlo & Design
Arlo & Jacob becomes Arlo & Design
Following the launch of the Arlo & Jacob showroom in Fulham several years ago which Design4Retail helped to design and implement, we were once again asked by Arlo & Jacob to give the showroom an altogether refresh!
_Artworking
_Technical Development
_Project Management
_Production
_Installation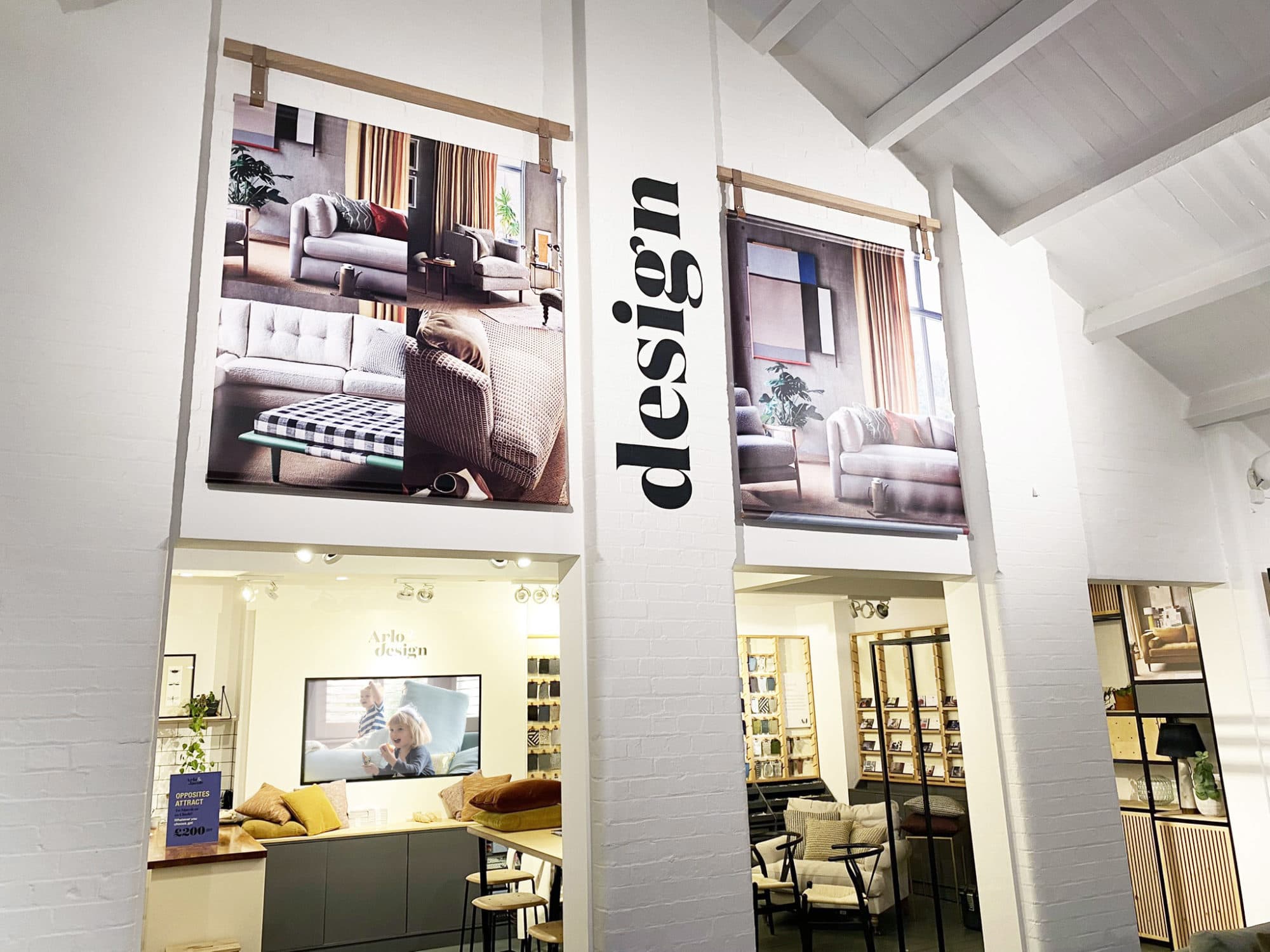 _Idea_
We learned of the plans for this retail-oriented showroom to be transformed into a trade-only design hub which is arguably more befitting of its cosy mews location. The idea is that Interior Designers who have an affiliation with the Arlo & Jacob brand, but who operate independently, can invite their clients to the Arlo & Design studio space to discuss various projects whilst being surrounded by inspirational room sets and fabric samples that make it possible to visualise schemes that steer the customer to the Arlo & Jacob brand.
As part of this unique repositioning, the venue will be re-named Arlo & Design, subsequently requiring renewal and freshening up of brand communications at every touchpoint throughout the space.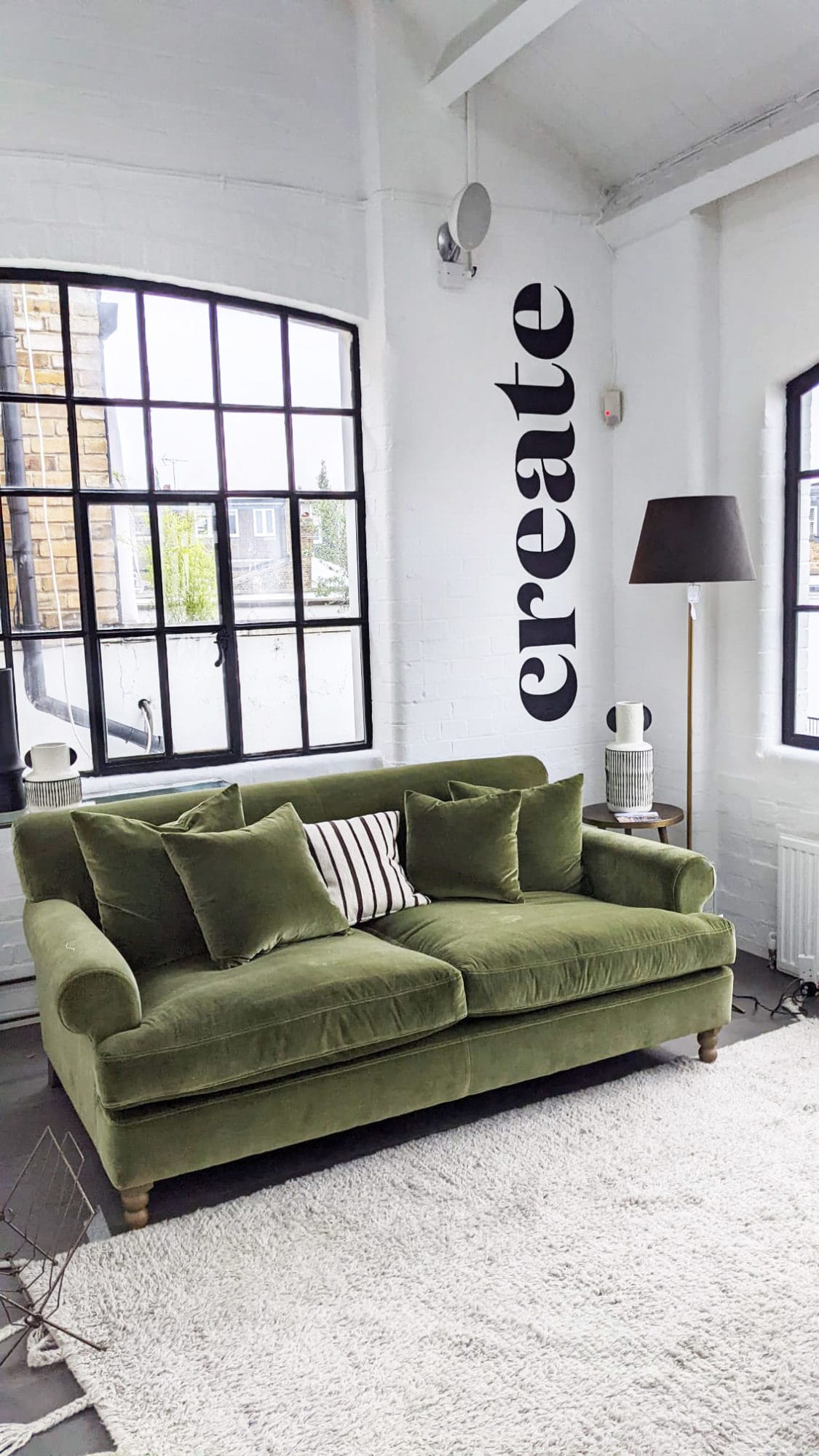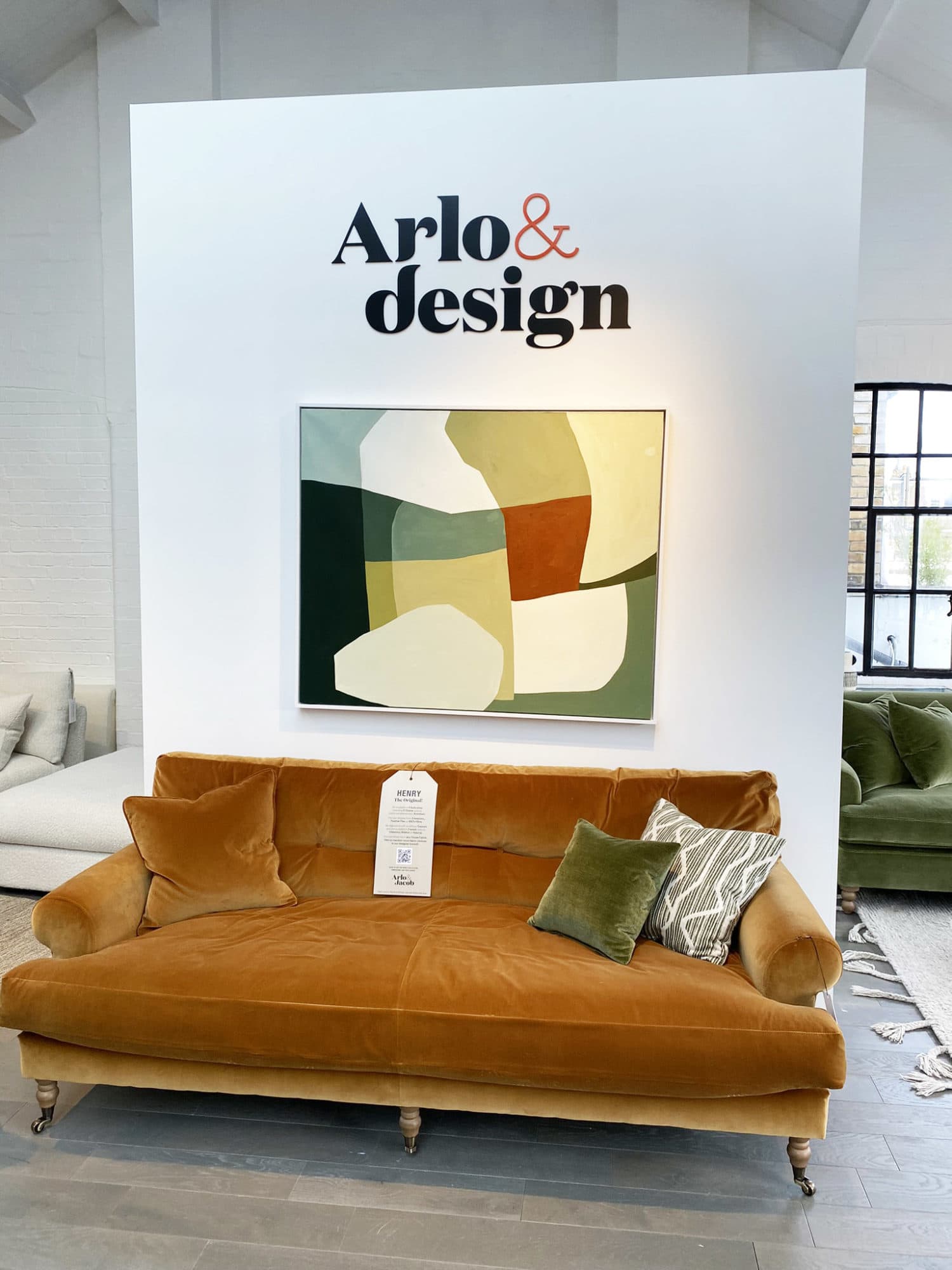 Immerse yourself in a world of home décor and design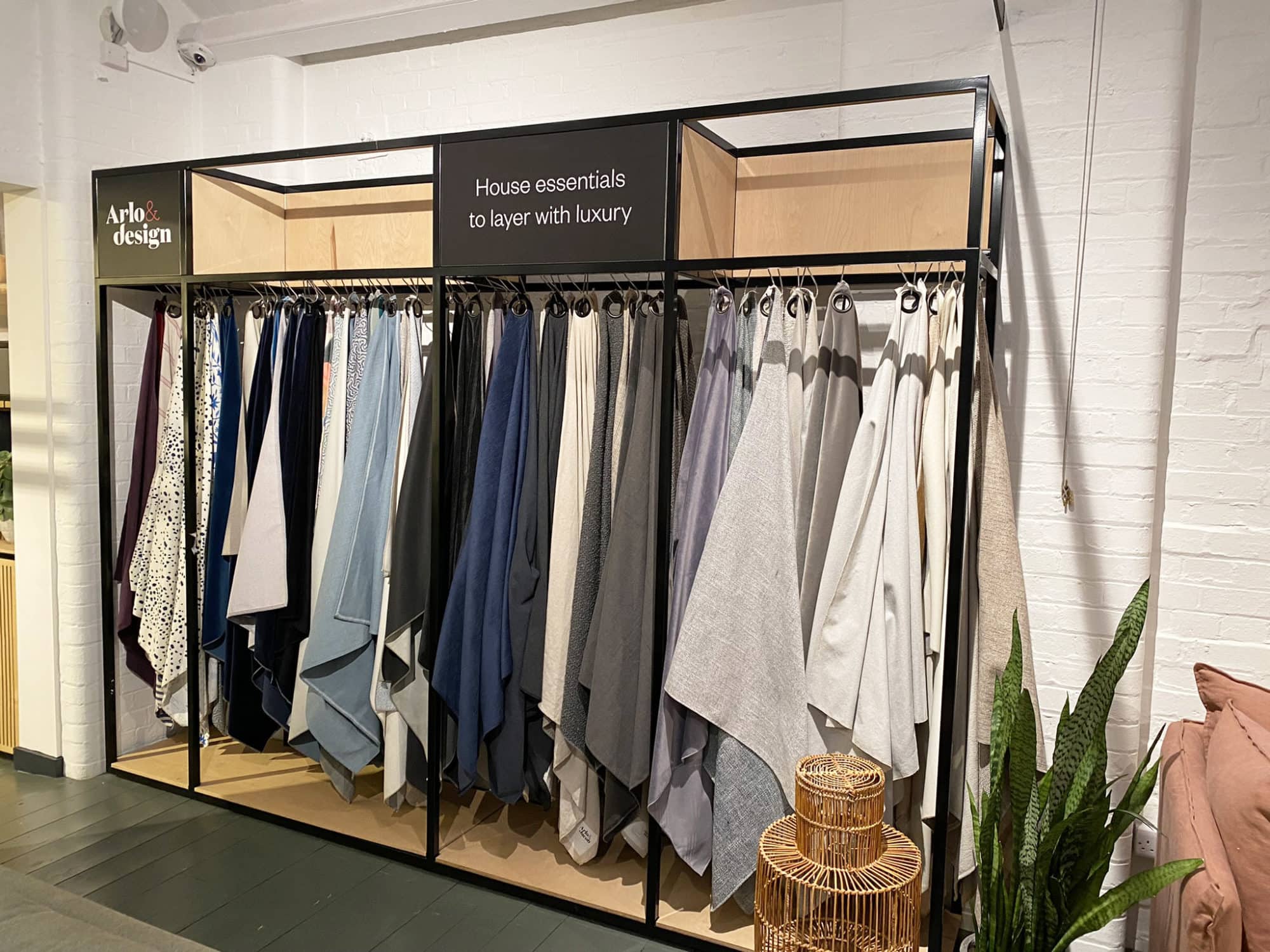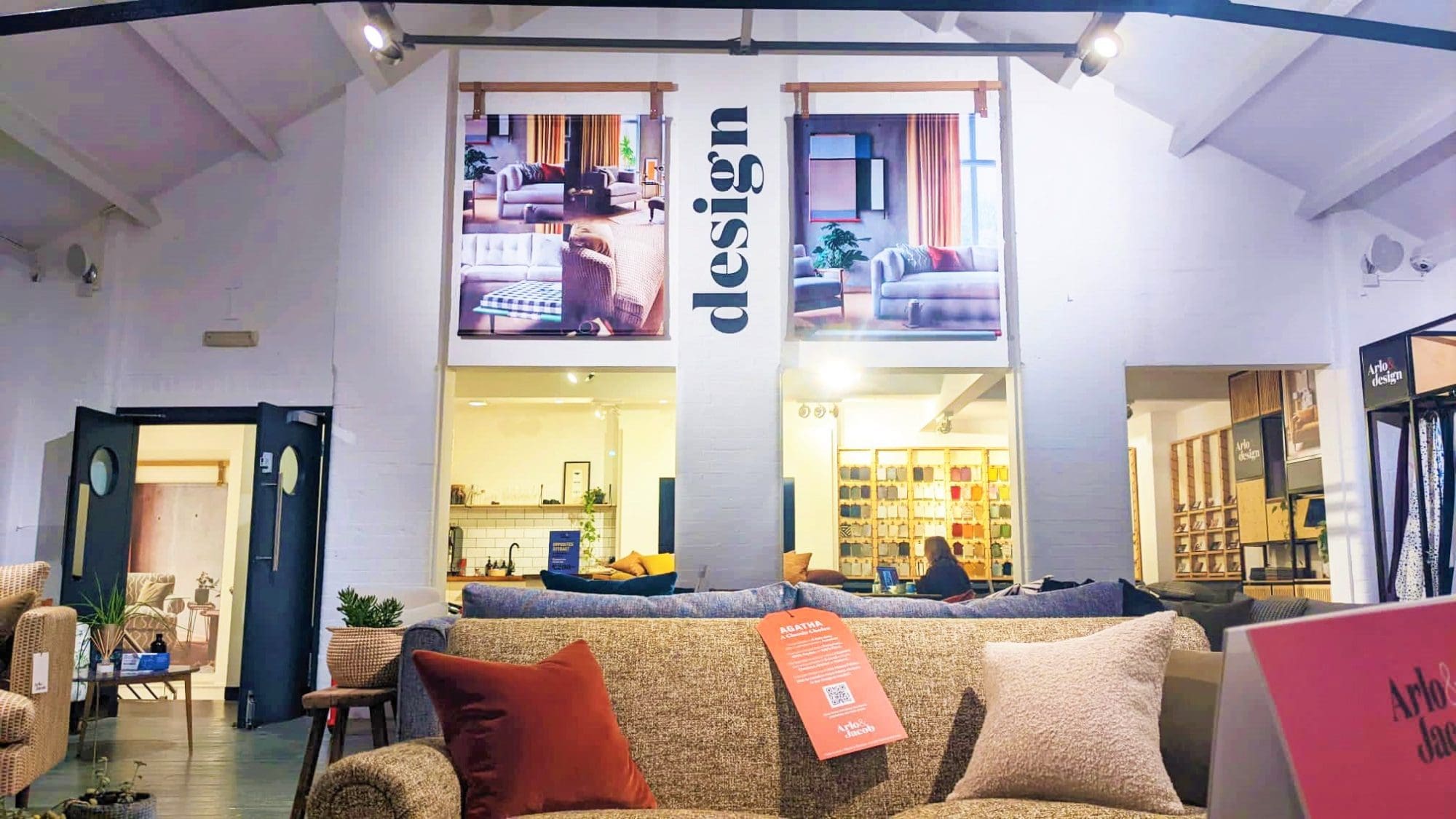 _Insight_
We updated the showroom with new external Arlo & Design signage, a new "welcome" mat to greet visitors as they enter the showroom, "A" boards that grant interchangeable graphics for easy first-impression communication, and an entrance display that draws the eye up and into the studio space. Moving into the heart of the studio, we implemented hanging wall banners that can be updated in line with seasonal home trends, as well as a series of statement graphics that convey the new Arlo & Design personality. A largely static "social wall" saw the addition of a 55" presentation media screen surrounded by oversized statements, and all grey painted surfaces were changed to white to lighten the entire venue. Lastly, the staircase or "Stairway to Sofa Heaven", as it is now signposted, was modified by our fitters to give it a minimalist makeover.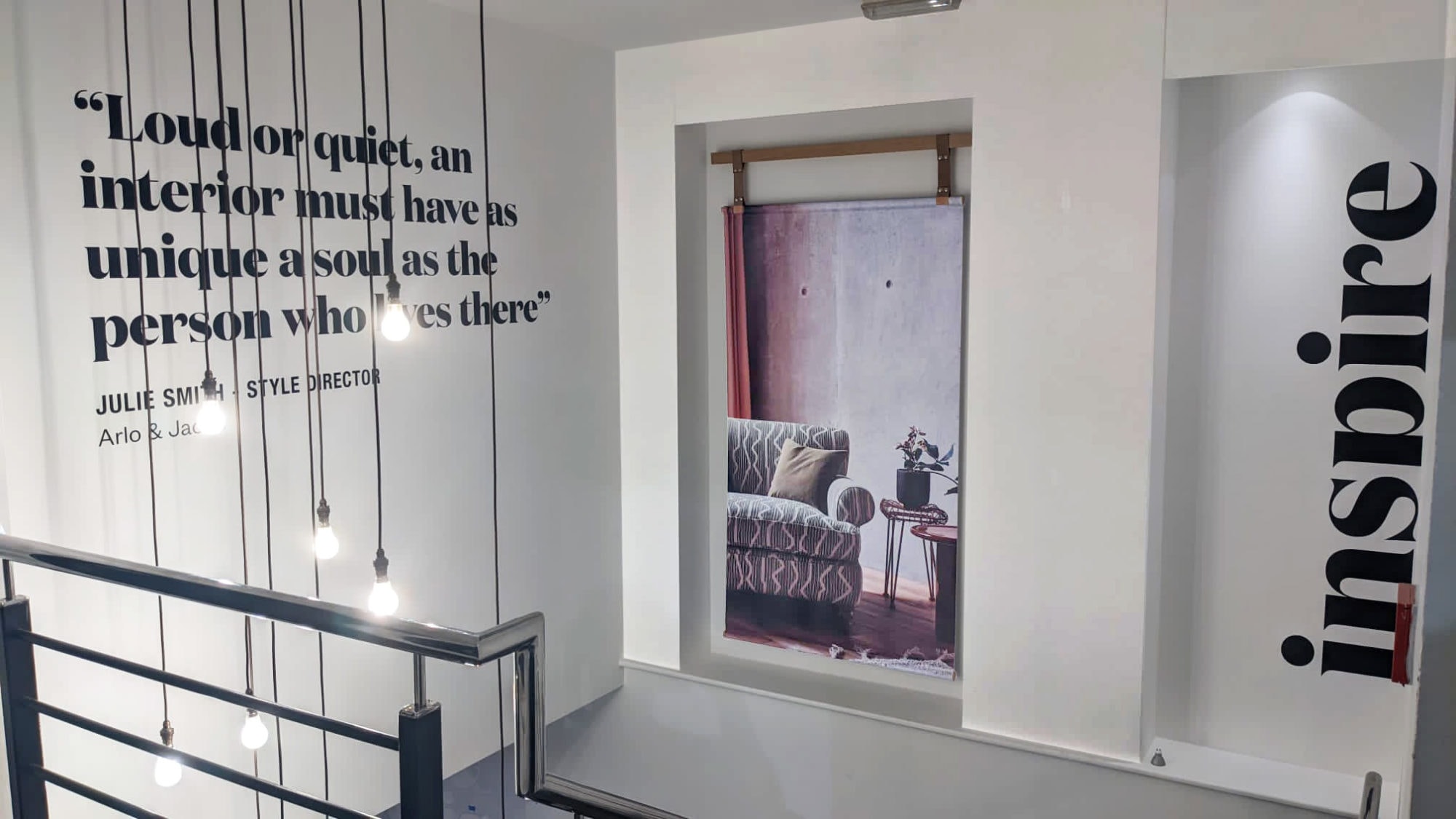 _Realisation_
This design-led studio provides a creative space for inspiration, interaction, and design and curation of interior schemes, with Arlo & Jacob's products at its core. Arlo & Jacob have created a relaxed destination where clients of Interior Designers can take time to explore, indulge and immerse themselves in a world of home décor and design, all whilst sipping on a coffee from A & J's café area.