Designed by Plasma Nodo, this specialist kid's bookstore is to be enjoyed by both children and adults; decorated with warm colours and relaxed lighting, it provides the perfect opportunity to cosy up with a cup of coffee.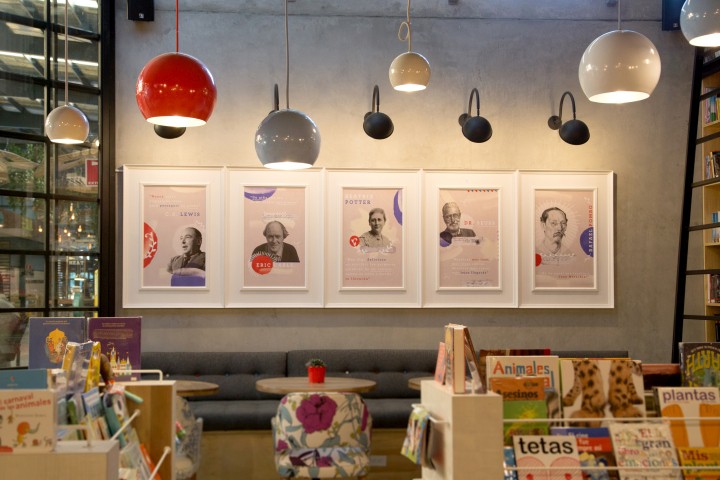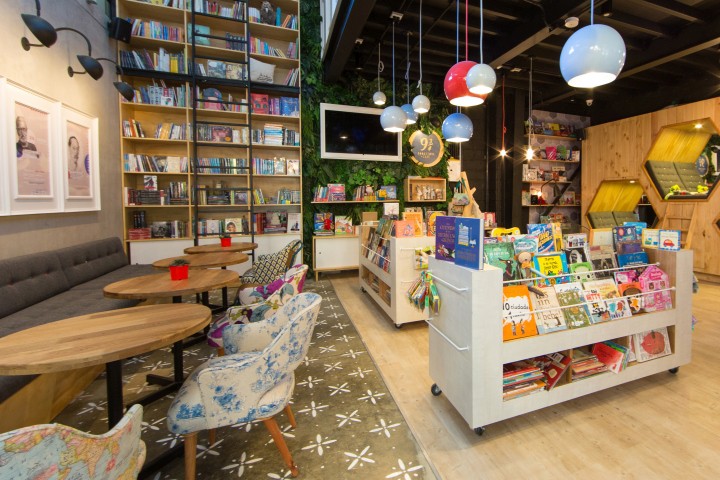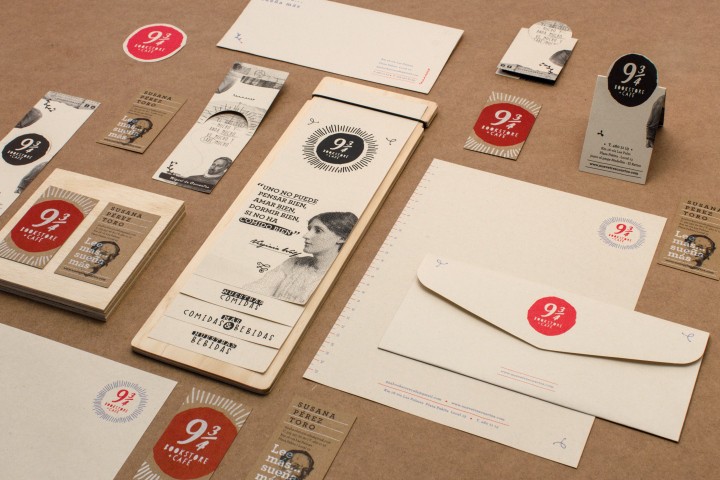 There are small hiding spots for children to play and read in or private reading rooms for grown-ups with quirky patterned chairs, creating a fun and imaginative environment for book, design and coffee lovers.
The drop down ceiling creates a den like, cosy environment as well as the foliage wall. Keeping it warn and fantastical. The lighting is friendly and warm, creating a calming mood; the perfect book shop experience.